Best Slam Balls Reviewed & Rated for Quality
In a Hurry? Editors choice: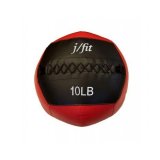 Test Winner: j/fit

Does the thought of yet another boring workout make you weary of the thought?
Then the ideal workout tool for you would be one of the slam balls that bounce in this review. This piece of workout equipment will make your workout fun as well as beneficial to your body.
It does not matter what your workout involves-- squats, push-ups,
heavy endurance training
, and even building up abs. You will quickly learn just how easy this piece of exercise equipment is to use. As well as how multi-purpose it can be. A slam ball can be utilized for single workouts, CrossFit, and even large exercise groups.
You are about to read about the list we have compiled of the best 10 slam balls that are currently available on the market.
Standout Picks
Criteria Used for Evaluation
Weight
The weight of any fitness equipment is one thing you should definitely put into consideration before getting it. For slam balls, weight is everything, and you do not want to get it wrong from the beginning. Depending on your fitness level, the equipment you choose must complement your strength.
While some products are lighter than normal, others are way too heavy and may take some time getting used to. This may disturb your workout routine, or, if you are a committed sportsman, make your routine better. But, the weight should be just right for your routine; this is what makes it effective.
Another thing to consider is if the weight and balance of the equipment were tested. This is important because some products have their inner core filled with sand, and if not tested properly, the weight may shift, and become lopsided. This can result in damage to the ball itself too.
In addition, the weight should be tested before final stitching is done, this will ensure that the equipment is balanced and will not shift. Most times, when the weight is not checked, it can become a safety problem, resulting in terrible injuries and damages.
Size
This is an equally important factor to consider. Most brands designed their slam balls to have a variety of sizes, and others made just one size. The size of the equipment is essential to your daily workout routine.
Although some people prefer to stick with a 10-pound ball, or even smaller, others like to follow a progressive routine. The sizes of some brands are color coded, for instance, a red-colored ball can be 10 pounds, and this color coding has improved hand-eye coordination for most people.
Furthermore, the size of the fitness equipment you select should complement your fitness level, although this may not matter to some people. But for a more effective and result-driven workout, most athletes map out their strength requirements and needs, changing the sizes as they continue.
So before you get a piece of fitness equipment, make sure it is one that you can enjoy its available size, no matter if it has a variety, or if it is just one. Also, be certain that the size will work for you, and produce the result you desire.
Durability
This equipment is used for a high impact and tough exercise routine, meaning if it is not durable enough, it will succumb to the pressure, and get damaged. One thing most brands are incorporating now is the use of high-quality material, which will last longer, no matter the workout routine you use the equipment for.
The durability of a product is one thing you should check before you purchase it. Some equipment is made with synthetic leather and professionally stitched to prevent wear and tear. Others are made with PVC and filled with sand, to allow for absorbing the impact of slamming.
Most people complain that their equipment lasted for just a few weeks before the seal got broken, or it began to leak out sand. While some products can be inflated with air, others cannot, hence once they get damaged, that is the end of them.
Although the wrong use of these pieces of equipment can greatly affect their durability, most products have been specified for slamming, while others are not made for that intent. So, it is necessary that you check these specifications out before buying this equipment.
As a tip, to ensure long and lasting use of these products, try to slam away from the valve, or seam, this will keep the stitch together, and hold the ball. Also, keep the equipment in a cool and dry area; this will definitely increase the longevity and durability of the product.
Flexibility
The flexibility of this equipment should be considered before you buy it. One thing you need to take into consideration about this fitness ball is the fact that it should give little or no bounce back with each slam.
In addition, the equipment should be flexible enough to fit any of your routines, from throwing, push-ups, and even CrossFit. It should also be able to support heavy training and core development. The equipment must be easy to maneuver and at the same time give you the desired results.
Use
One thing to think of before getting any product is the use. Now, slam balls are basically used for tough workouts, improving core performance, building muscle mass, easing stress, endurance and strength training, and also for building cardio strength.
Although you can select the equipment by yourself, it is better you ask your instructor to recommend the right equipment, which will suit your needs and requirements.
It is essential that you know that there is a difference between medicine balls and slam balls. These differences are both in use and in build, and most people mix them up.
Medicine Ball
Medicine balls, unlike slam balls, are not designed for hard impacts. They are perfect for use as free weights and can be used in CrossFit and in workouts that involve partnership. In addition, it can help to improve strength and also hand-eye coordination.
Slam Balls
Slam balls are a heavy duty fitness equipment and also very durable. They are made with a tough outer shell, usually out of rubber, PVC, or synthetic leather, and are built to withstand constant slams against the ground or walls. They can be used for extreme workouts and trainings.
10 Best Slam Balls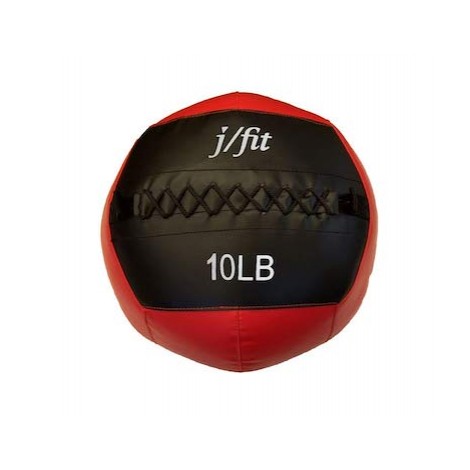 This exercise ball is perfectly weighted and balanced to help offer a better workout session. It is constructed of a thick, sturdy shell and is ideal for explosive drills and tossing exercises. This ball has an added resistance which is just the thing needed for twisting, lunges, and squats.
Special Construction
The construction of this ball allows for the maintenance of shape and balance in your body's workout. Furthermore, the skin is made with a con of cotton, sand, and rubber. These materials allow for extreme durability and balance. This exercise ball goes through rigorous testing before final stitching to ensure it is at the precise weight.
Multiple Sizes
This product is available in a variety of sizes. It is ideal for beginners as well as advanced users. All sizes are available in the red/black color and has a 14-inch diameter.
Cost and Value
This product will prove to be a fine addition to your collection of gym equipment. Its value is far greater than monetary. You will enjoy the entire workout this ball gives you, filled with many upper body exercises.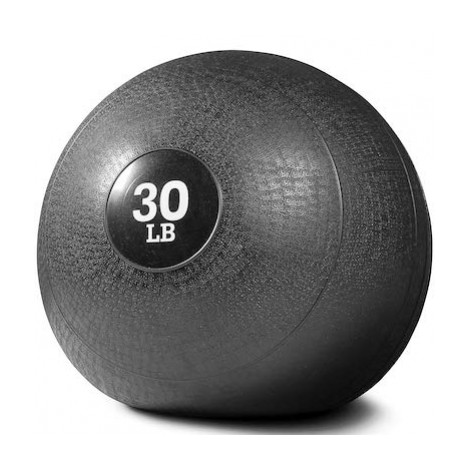 This durable rubber ball can withstand the high impact of slamming, throwing and catching it. This product has an easy to grip surface, is ideal for athletic training as well as endurance exercises. The hard rubber shell used to make this product prevents blowouts and makes an effective device for the reduction of stress.
Surface Texture
The surface texture of this product is such that it allows for a firm, easy grip during exercises even when your hands are sweaty. This makes for safe, exercise equipment usage.
High Benefits and Use
This product can be thrown against a wall or bounced on the ground. It all depends on the type of workout routine you are doing at the time. The benefits of this workout equipment can also aid you in burning calories and fat. In addition, it is the perfect tool for your abs and core workouts.
Cost and Value
This product is made with the highest of quality, and it is very affordable. The value of this product goes far beyond monetary measures. With a solid design and texture, this exercise equipment will provide you with the precise balance you require for your home gym equipment.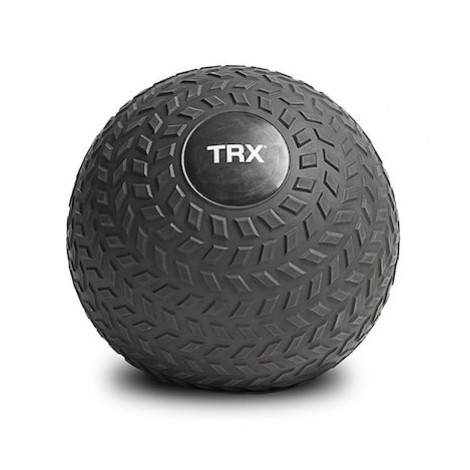 This product is made with an extra-thick, ultra-durable rubber shell, which can withstand any high absorbency, pressure impact. This rugged, textured surface allows for a firm and easy grip during use. This product has no bounce and is available in various sizes.
Rubber Shell
The durable rubber shell allows you to perform the heavy and tough workouts, without the fear of it bursting. It also allows the ball to absorb the impact of your exercise.
Builds Strength
The product is designed to engage your whole body in a high endurance workout. It helps you to build core strength and explosive power. It is of high quality and will definitely help you exercise.
Cost and Value
This piece of exercising equipment is easy to grip, made with high-quality materials, super durable, and it has no bounce-back. You will definitely get the value for money, plus it is affordable.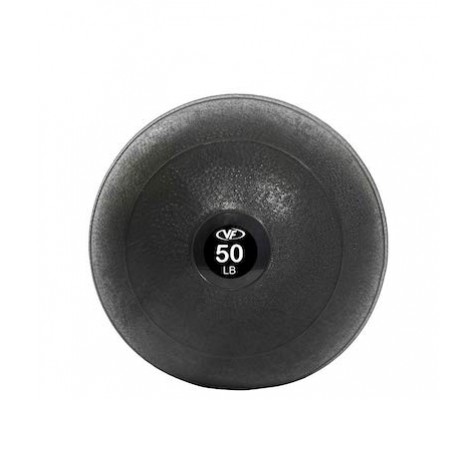 This fitness equipment is designed to prevent damage and blow-outs when slamming. It is ideal for functional training exercises and cross-training. In addition, this ball can be used to challenge strength and endurance.
Solid Design
Constructed with a dense wall that prevents damage while slamming. It is designed in a variety of sizes and weight values. These values are painted white, for easy identification during workouts.
Surface
The surface is textured and rough allowing for a firm, stable grip. This surface also prevents the equipment from slipping during workouts.
Cost and Value
This equipment is great for workouts. When compared with other products of its class it is quite affordable. The various sizes and dimensions are ideal for the beginner or advanced workout.

5

. Champion Sports Rhino Promax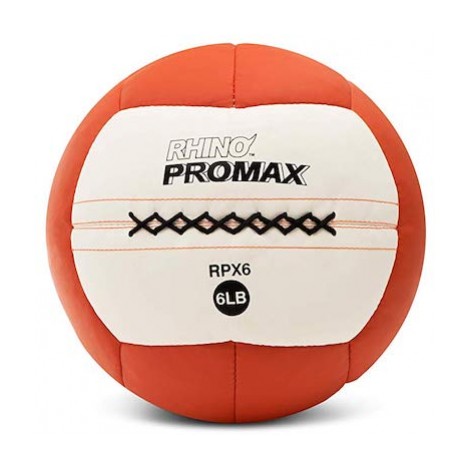 This equipment made by Champion is offered in a variety of weights and colors. The rhino skin shell gives it extra durability to resist damage and maintain its shape. This exercise equipment can afford you a full routine of aerobic activities.
Strength and Performance
This equipment was designed to withstand high impact slams and throws. It gives you the ability to do more while challenging and stabilizing the muscles. This equipment is certain to increase strength and performance.
Assorted Collection
The product comes in a mix-match collection which has a variety of colors matched with a number of weights. Exercising was never as fun before you had your slam ball.
Cost and Value
This Champion Sports Rhino Promax is very durable and sturdy. It gives you exactly what you need from fitness equipment. The high quality of the material is what makes this exercise ball invaluable beyond monetary means.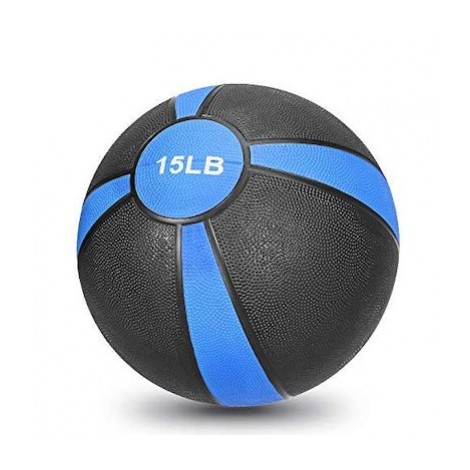 This fitness equipment is designed with high quality and eco-friendly materials giving it durability. This ball is ideal for core training as well as improving strength. There are diverse weights and sizes available making it ideal for gaining body coordination and balance.
Size and Color
The equipment is available in many sizes each is color-coded depending upon strength. You can select a weight matching your strength and gradually advance as your endurance increases.
Plyometric Training
This exercise equipment aid in strength improvement, stretching muscles giving you more overall strength and power. Although plyometric training is more effective when using different weights, you will see results from these workouts.
Cost and Value
This product improves coordination, balance, cardio exercises, as well as core training. The overall value this piece of training equipment gives you goes far beyond any monetary value or cost.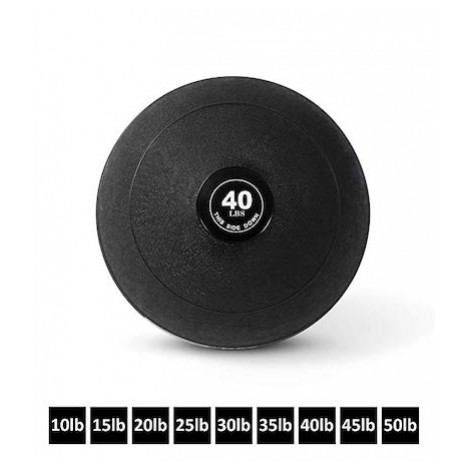 This weighted slam ball by Day 1 Fitness has a strong outer shell and its center is filled with sand. This piece of exercise equipment is made to handle hard slams and be thrown against the wall or ground. It is durable and long-lasting and makes your workout routine very intense.
Any Fitness Stage
It does not matter what stage you are in when doing a workout. This weighted equipment ball will suit all your needs. The variety of weights and sizes will be a challenge to your muscles and create a diverse workout.
Long-Lasting
This fitness equipment is constructed with quality materials making it extremely durable. This sturdiness gives it the resistance to withstand the toughest routines.
Cost and Value
The sturdiness and durability of the equipment make it unique giving it value. The value of this exercise equipment is greater than the monetary.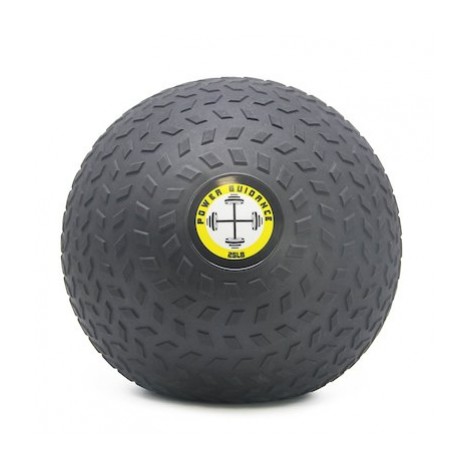 The Power Guidance Slam Ball is an excellent way for improving coordination. A product that has been designed to aid with all fitness levels. This slam ball is made with a durable rubber shell that will hold up throughout even the toughest workouts.
Firm Grip
The textured surface of this equipment keeps your grip firm even if your hand is sweaty. This ball is also great to toss; however, there is no support air inflation.
Variety of Weight Options
This equipment is available in a number of weight options from 11 inches to 6 inches in diameter. These multiple weight options allow for selecting one that suits correct strength and workout needs.
Cost and Value
This equipment is definitely of high in value. It is much greater than monetary means because of the awesome results you will get from your workout.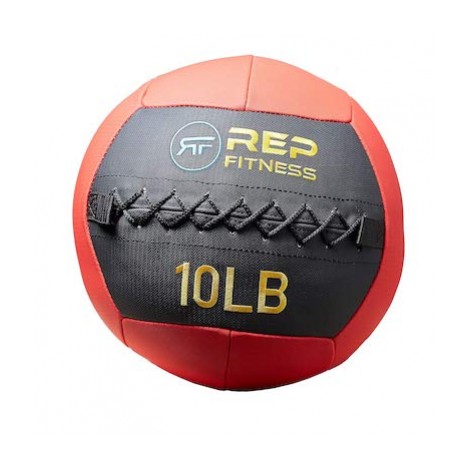 This high-quality fitness equipments made with a textured surface that allows a firm grip. The outer shell is scuff resistant and color-coded for ease in identifying the weight.
Improved Design
This ball is constructed with hand stitching meant for creating explosive strength during core training, and endurance workouts. An ideal weight making this equipment highly resistant to impact which aids in its retaining shape.
Easy to Use
Unlike other fitness equipment, this one is easy to use and handle. Although it is not a slam ball it is very effective for your workout routine.
Cost and Value
This fitness product is sturdy and well-made. It is the ideal workout tool. This product has greater value than any price you may pay.

10

. Trademark Innovations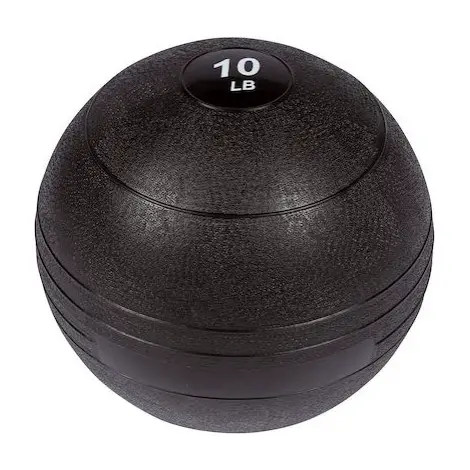 This quality fitness equipment is constructed out of a durable PVC. A piece of quality fitness equipment built to withstand and absorb high impact slams. It is ideal for developing and improving core training. This great workout tool can be used to improve muscle as well as hand-eye coordination.
No Bounce
This equipment is filled with sand with the outer shell made of PVC. It is perfectly weighted and tested for balance. This makes it resistant to the impact of slams and keeps it from bouncing.
10 Pound Medicine Ball
This equipment is available in a 10-pound size which is perfect for workouts and training exercises. It can also be very effective to use for stabilizing exercises.
Cost and Value
For a 10 pound ball, this equipment is definitely worth its price. You will find this workout tool is ideal for a child to use as well.

Subscribe to our Newsletter