Best Icebug Shoes Reviewed and Rated for Quality
In a Hurry? Editors choice: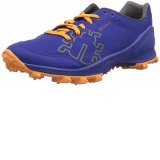 Test Winner: Zeal RB9X

Icebug is a Swedish shoe company with a simple goal to let runners and outdoor athletes stay on the road and training no matter the weather. Their unique brands of outdoor Icebug shoes have a powerful aesthetic, and they can stand up to the worst kind of weather.
The shoes run the gamut from lightweight all-weather
running shoes
, to big, bulky outdoor hiking boots designed to keep your feet toasty no matter how deep the show or how wet the ground. Their hiking and snow boots are designed to be lightweight but warm, with fleece lining and all kinds of waterproofing. And some of their shoes are just, well great, simple, lightweight, easy to
dry shoes
. Icebug has it all, so take a moment and dig through our list to find the shoe that's right for you.
Standout Picks
Criteria Used for Evaluation
Traction
We were fascinated by the whole carbide studs to promise that comes with Icebug cold weather running shoes and hiking boots. Do these little studs, constructed of carbide and some other materials really live up to the hype? They do, and these studs are more than a gimmick. Each one has the ability to move uniquely based on the amount of pressure placed on it when it hits the road surface. In other words the more you push on it, the more it digs into the running surface.
What does this mean for you? Well, it means that, as advertised, these shoes will hold traction on a slippery surface, ice, rushing water, snow, you name it. It's a powerful selling point because we all know people who somehow or another are out running while many of us are still getting up the nerve to shovel the walk. We wouldn't be surprised if these unique little spikes are part of the reason they're able to get out and get on the road while you're slipping and sliding up and down the driveway.
Durability
Ice and snow aren't just wet, they can be full of sharp edges and rough surfaces. So we want to see a shoe that's going to stand up to whatever the wet seasons throw your way and Icebug's truly are built to last. Sometimes it seems as if some shoes are built to die just about once a year, and certainly if you're putting in a huge amount of miles you're going to have to replace your dogs fairly often, but some of the Icebug hiking boots and even the running shoes are built to last. From the sturdy, thick sewing material holding the shoes together to the well-built soles and shanks that keep the shoes fitting comfortably season after season. So put them through their paces, these shoes can take it.
Stability
Almost all Icebug's are equipped with ESS stabilizers. That's a complicated way of saying that the inner soles have a deep heel and are molded to envelop your feet in stable comfort. So in addition to the carbide studs and the aggressive tread pattern, even the insole of the shoe is working to keep you upright and on your feet no matter the weather condition or uneven terrain in a winter off-roading adventure.
Best Icebug Shoes Reviewed and Rated for Quality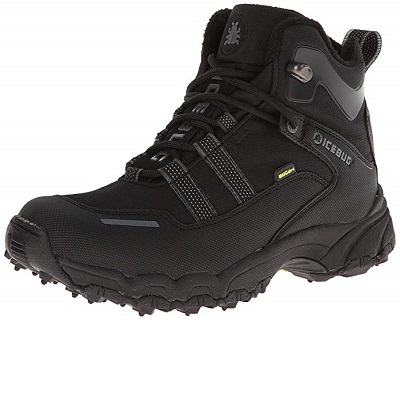 This is one hefty shoe, and it will stand up to anything you can imagine. It will resist the cold up to -4 degrees Fahrenheit and needless to say it will keep you moving on slippery surfaces with its 16 carbide studs. Add to that what iceberg calls an "aggressive tread pattern" and even when the ice is like glass these shoes are designed to keep even the most intrepid outdoor warriors moving.
EVA Midsole
EVA midsoles are those things that could help make you a long-distance runner instead of just a runner. They're the rebound, air-filled soles that live between the shoe uppers and the outsole and depending on what they're made of they can provide cushion and rebounding that'll help you moving as the miles go by. We'll tell you more about EVA and what it's all about in the FAQ so read on.
Encapsulating Stabilizer System [ESS]
We'll refer to this as ESS from now on, but basically, this is a way to form the midsole so that there's a deep cup that cushions the heel of the foot and provides maximum bounce back and stability. Basically, it helps keeps you stable and comfortable and provides even more shock absorption.
Cost and Value
Icebug shoes as a general rule don't come cheap. But these are built to last and they're built for people who treat being outdoors as a necessity for their lives, no matter the weather or the temperature. And if being outside is what you need, then you're going to need shoes that help you go the distance, and not only get you where you're going but keep you warm and healthy while you're doing it.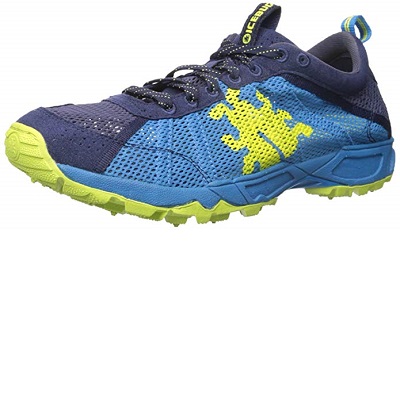 The exact opposite of the cold weather extravaganza that made our #1 spot, this is a trail running shoe that's light enough to stay cool in the summer and strong enough to go off-road and not get ripped to shreds. Rubber soles and mesh siding make these shoes look light as air and they are, but they're also tough and built to last.
Air Mesh
This makes all the difference in the world to a summer runner, a shoe that breathes isn't just a good idea it's a necessity, especially if you're using these for actual train running and putting in some serious miles.
Wet-Dry traction
The rubber sole is designed to provide great traction on any kind of surface, wet or dry so take em out in the rain. To make things even better this shoe has a really low wet weight limit, and that means they won't get heavy and soggy if you take them out in the rain. Bonus!
Cost and Value
These are Icebugs so they don't come cheap. But you're getting a show with all the bells and whistles and if running is your job, or maybe your passion or something you can't live without you're going to have to spend the money to buy a shoe that can keep up with you.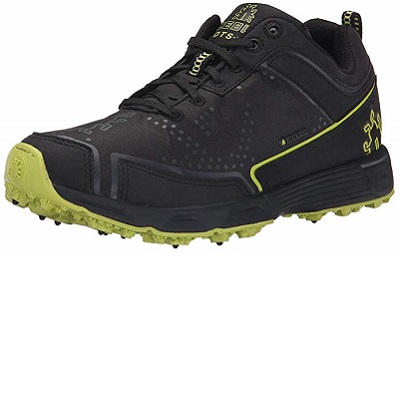 This is just a cool shoe. It has metal studs embedded in the rubber heel that are just a bit flexible. They're designed to move back into the heel based on the amount of pressure put on each stud. That makes these shoes really flexible and bouncy, and also makes the shoe uniquely adaptive to the running surface. It comes with all the other great Icebug extras and is a good solid running shoe
Water Repellent
These shoes come with an interesting nylon upper keeps water from getting into the inner mesh, but just in case the mesh has a low wet water weight so feel free to get these outside on rainy days.
19 Carbide Studs
These are the studs we wrote about up top. They're flexible and adapt to any running surface and also provide pushback against rough road surfaces. They're a very cool little feature in this solid running shoe built to hold the road.
Cost and Value
These are our choice for best value. They can run the gamut from really cheap to right up there with some other pricey Icebug models. But we were surprised to find a few very affordable options online. So if you want a pair of Icebugs that won't break the bank this is the shoe for you.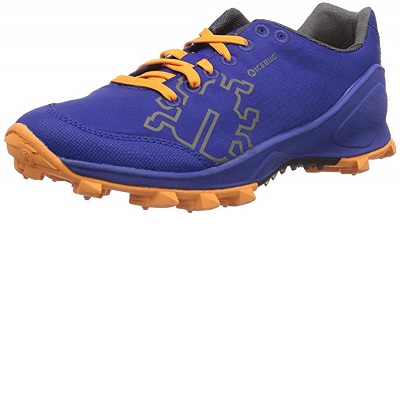 Another incredibly lightweight shoe that punches way above its weight when it comes to toughness and ability to hold up in some bad weather. It's got a nylon upper that whisks away water and like a lot of Icebug products if it does get wet the mesh lining dries quickly. And these have icebug's signature spikes that will keep runners steady on slippery ground.
Quick Drying Mesh Construction
We love this about Icebug products. the mesh insides hold water without adding much weight to the shoe and they dry quickly once they're out of the rain. They also keep the shoe lightweight overall which keeps you on the road longer.
Rubber 9 Extreme
Icebug touts this as their newest and best rubber compound designed to provide top-notch friction and traction. All that and Icebug ensures that these trail shoes are as durable as shoes designed for rough road surfaces like asphalt and cement.
Cost and Value
These are in the middle of the Icebug road when it comes to cost though they're still pricey as running shoes go. Still, as we've said before these are shoes that should keep their shape and keep you safe if going off-road is your thing.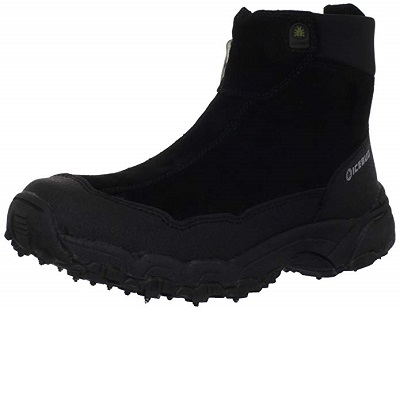 These are very similar to the Metro, another Icebug favorite. We like this particular model because unlike most of the others on this list it's a pull on the shoe as opposed to a lace-up shoe. This shoe is also very water-resistant as the rubber sole rides high up on the shoe. It's got solid heel cushioning, and a rubber BUGrip sole that should keep you stable in all kinds of weather.
High Ankle Stability
The heel on this shoe heads up way past the ankle, over 5 inches from the end of the heel. What this means is that this shoe will keep your foot stable, which is important since you're going to need all the stability that you can get when you're out in the rough winter stuff. That's also where the BUGrip studs come into play but the high ankle helps a lot.
EVA Midsole with ESS Stabilizer
We've talked about EVA before. Ethyl vinyl acetate is a foam that is highly dense and is shaped, particularly in the arch and the heel to conform to the shape of your foot. This gives the shoe an incredible amount of stability. Beyond that, the closed construction of the shoe is one more way to keep your foot warm in cold weather.
Cost and Value
As with all of our other Icebug shoes, these are a pretty high end when it comes to cost. But they're not a deal killer. Plus you get a few features that you don't get with some of the other models: High ankle stability, EVA midsole, and a comfort zone that's good to -20 degrees Celsius.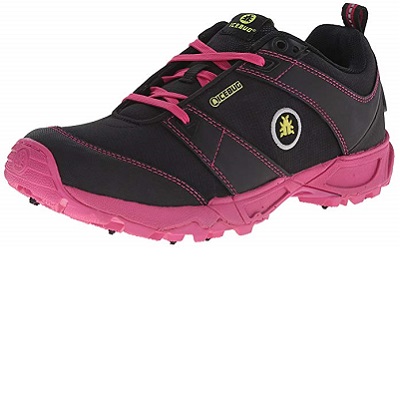 This is a good looking shoe, but its good looks are a nice cover for the fact that this is a touch well-made shoe. The Nylon outer sole whisks water away and the BUGrip outer sole keeps these shoes stable in bad weather. It also has shock absorbing inserts and a nylon stability shank to make sure the shoe keeps its shape for a long time.
Ripstop Nylon
This unique looking shoe shows off like it's wrapped in water-resistant nylon and it kind of is. The nylon helps the shoe to shed water and keeps it from getting too waterlogged in bad weather.
Nylon Stability Shank
The shank is a rod, in this case, one made of hardened nylon that helps your shoes keep their shape. In this case, the hardened nylon will make sure these shoes are in for the long haul. They provide sturdiness and comfort and in this case, also makes sure they retain their shape. The nylon shanks instead of metal keep the weight down.
Cost and Value
Not too bad as prices go, even as compared to other high end running shoes. These shoes have a nice nylon-wrapped outer over a 3-D molded exoskeleton. They also come with a unique shock-absorbing sole that should keep runners on their feet as the miles go by.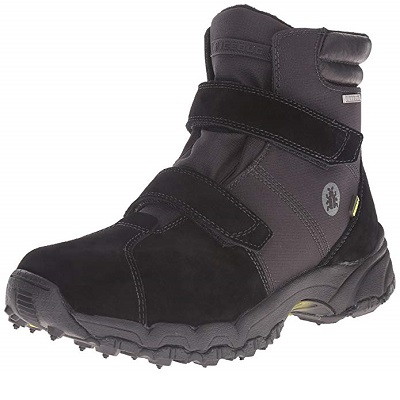 These Icebug shoes have some unique features that put them on our list. The Velcro lacing for one makes it easy to adjust the tightness which is going to be important in maintaining stability in bad weather. These also have a high arch heel with the BUGrip studs to make them even more stable, and rubber sole to keep the water out. And they also ride high up on the ankle to provide even more stability.
Waterproof
The outside is in suede but there is a special BUGdri membrane to keep the water away from your foot. The suede upper will have to be treated to keep the shoe from being water damaged but even if you do nothing the BUGDri membrane should keep the water at bay.
Velcro Strap
A unique element of this shoe is the Velcro strap that allows the shoes to keep water away from the feet but also allows the shoes to be tightened in a way that keeps the shoe stable on the foot. The Velcro strap makes the shoe easy on and easy off.
Cost and Value
These come in at a great price for the product. Icebug's are routinely pretty high-end products so finding one at a low price point makes these worth grabbing. We're not sure why these are such a steal but if you like the ease of Velcro lacing with all of the other awesome Icebug features that we've come to know and love.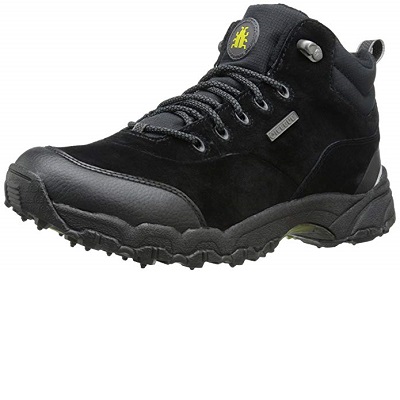 Wide and high this boot is built for stability and warmth and traction. 16 carbide studs on the outside all-weather water-resistant suede outer covering and a deep heel that makes these shoes incredibly stable in any kind of weather. It also has a rubber sole and will keep the weather away no matter how rough it gets.
Deep Heel
This shoe has a deep heel from the sole which keeps it stable. This will be a big help when trying to navigate icy streets or deep snow. You can trust your foot will stay where it's supposed to in these.
Suede Outer Sole
This boot has a nice suede outer layer that looks great. But that doesn't mean these boots aren't water-resistant. They are, but they're also really good looking shoes. They're what you're going to want during long hikes in any kind of weather.
Cost and Value
About what you'd expect from an Icebug product. These boots are sturdy, they're tough, they're built to be stable and waterproof so you shouldn't plan on replacing them unless new seasonal shoes are your thing. Buy them take care of them and they'll stick around.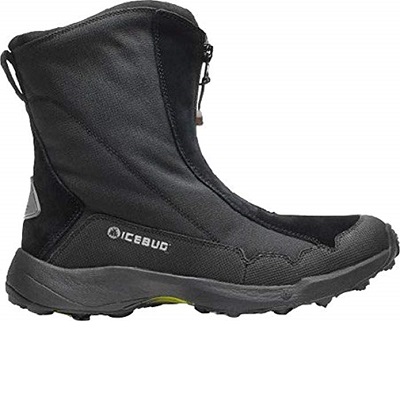 A one-piece zip up front boot that will keep the cold weather out and look good doing it. The unique high shaft will keep your feet stable and the fleece lining will keep your feet warm. The rubber sole with BUGrip studs will keep the water out and your feet planted firmly on the ground. The zip up front makes it easy to get in and out of them and they're also surprisingly light.
Ripstop Outers
The Ripstop fabric is pretty self-explanatory but it's worth noting that the sturdy sewing and the thick outer sole are made to stand up to the toughest challenges. It's also a unique combination of nylon, suede, and PU that leather polyurethane mix we've talked about on some of the other models. It's a great combination that manages to be incredibly tough but also still a light load for your feet.
EVA with ESS Stabilizer Technology
That's a lot of letters to basically say that these shoes are designed to remain stable even when the ground you're walking on is anything but. And the EVA foam ensures that your feet will stay comfortable while the soles and studs do their work to keep you on your feet.
Cost and Value
Ridiculously cheap these shoes are a real steal. Catch them while they're hot because once the weather starts getting cold. all bets are off. Of all the Icebug products we've reviewed these are just one their finest entries and definitely worth a second, even a third look, if the first one doesn't just get you.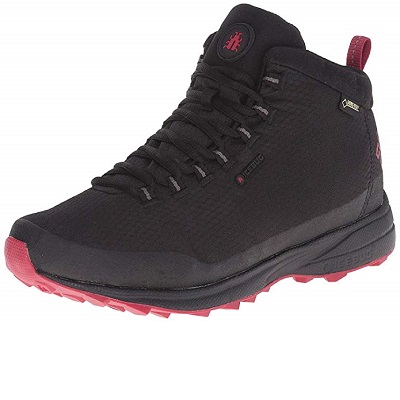 This low ankle all season boot is a perfect go-to boot for whenever whatever. It has a Gore-Tex outer to keep the weather out and a mesh inner sole to make sure it dries quickly if it does get wet. It has a molded rubber sole but does not have the BUGrip studs so keep that in mind. This is the only shoe that doesn't so while it won't give the same kind of confidence in ice and show, you can wear them inside.
Gore Tex Outer Sole
The Gore-Tex outer is part of what makes this shoe so versatile and useful for all season wear. It doesn't stack up when it comes to keeping you warm or providing traction on ice, but during thunderstorm season or on a rainy walk to work this about the only shoe you'll ever need. the trick will be ever taking them off.
Low Ankle Shaft
Form follow function in this boot as its clearly meant to enhance maneuverability and movement without as much focus on staying warm and staying stable. That being said this is a great all weather shoe but just don't expect to keep you as toasty as some of the other all-weather boots on this list.
Cost and Value
Great price, for a great shoe. It's no bargain but if you really want a pair of Icebug's but don't want to lay out the cast one most of our other pairs this is a great all around shoe that is a great way to get comfortable with the company and the kind of footwear they can provide. So give these a try and see if Icebug's are the shoes for you.

Subscribe to our Newsletter