Grand Canyon Trails: 6 of the Best Day Hikes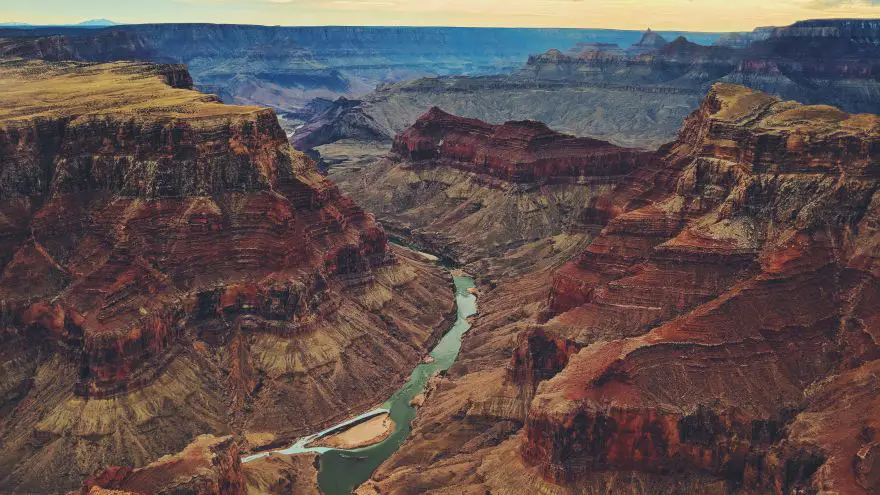 Grand Canyon Trails: 6 of the Best Day Hikes
thegearhunt.com
The Grand Canyon is a must-see on almost everyone's list who loves to travel. However, even with all of the wonders the canyon has to offer, you can't truly see it all or have the best experience without taking a hike through it. Backpacking in the Grand Canyon is something everyone should do at least once in their lifetime. Reports from visitors that have headed out on a hike say that the backcountry is amazing and the views are breathtaking. 
However, along with the breathtaking views and amazing backcountry comes dangers that you need to be aware of when hiking the trails, even on day hikes. It's estimated that the park rangers rescue no less than 250 people a year from the canyon for various reasons. That's why in this blog, we aren't only going to give you a few of the best day hikes, overnight hikes, and other tips for hiking the Grand Canyon, we're also going to go into some of the biggest hazards and safety tips you need to know before starting out on your hike.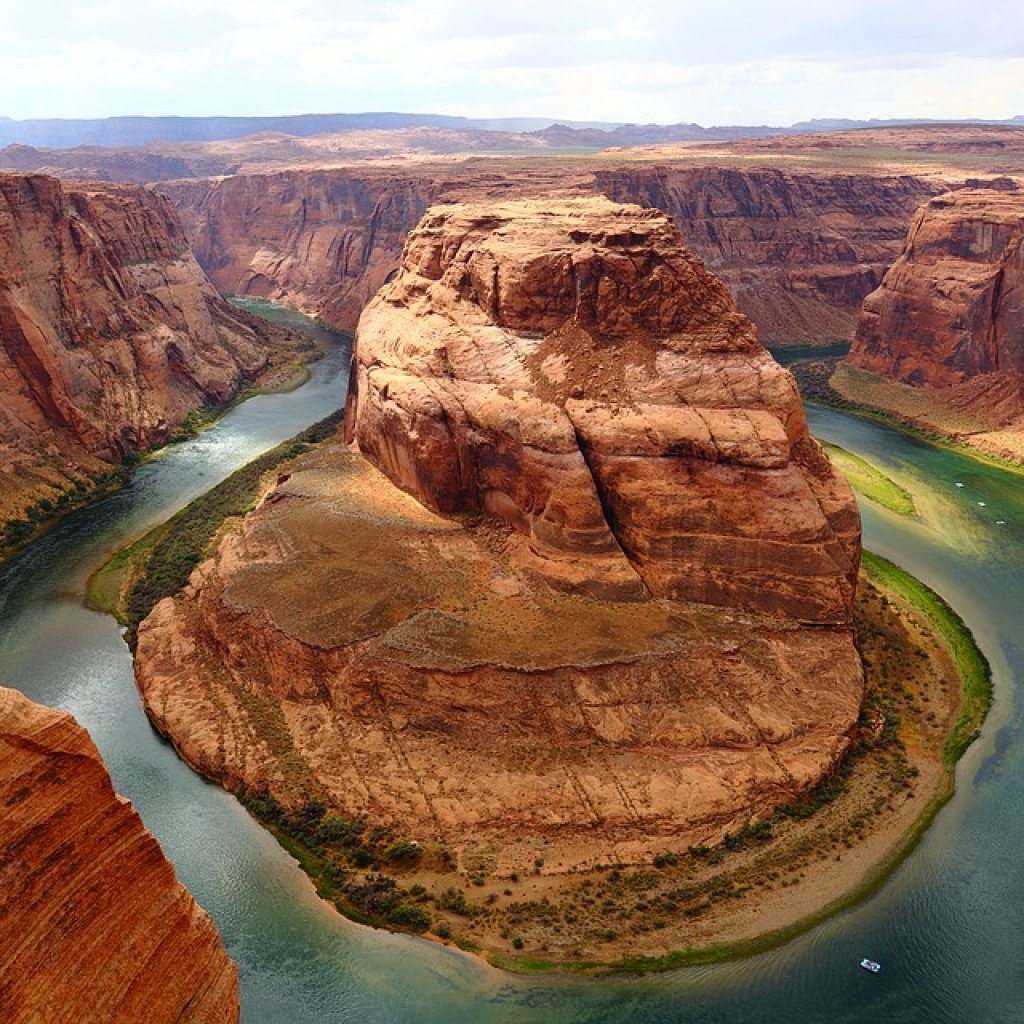 It's important to have the time of your life at the Grand Canyon, especially when you're hiking the trails, however, it's just as important to do it the safe way and be prepared before you go. With that in mind, let's get started on our blog of the best day hikes in the Grand Canyon and everything else we feel that you should know before you set out on your adventure.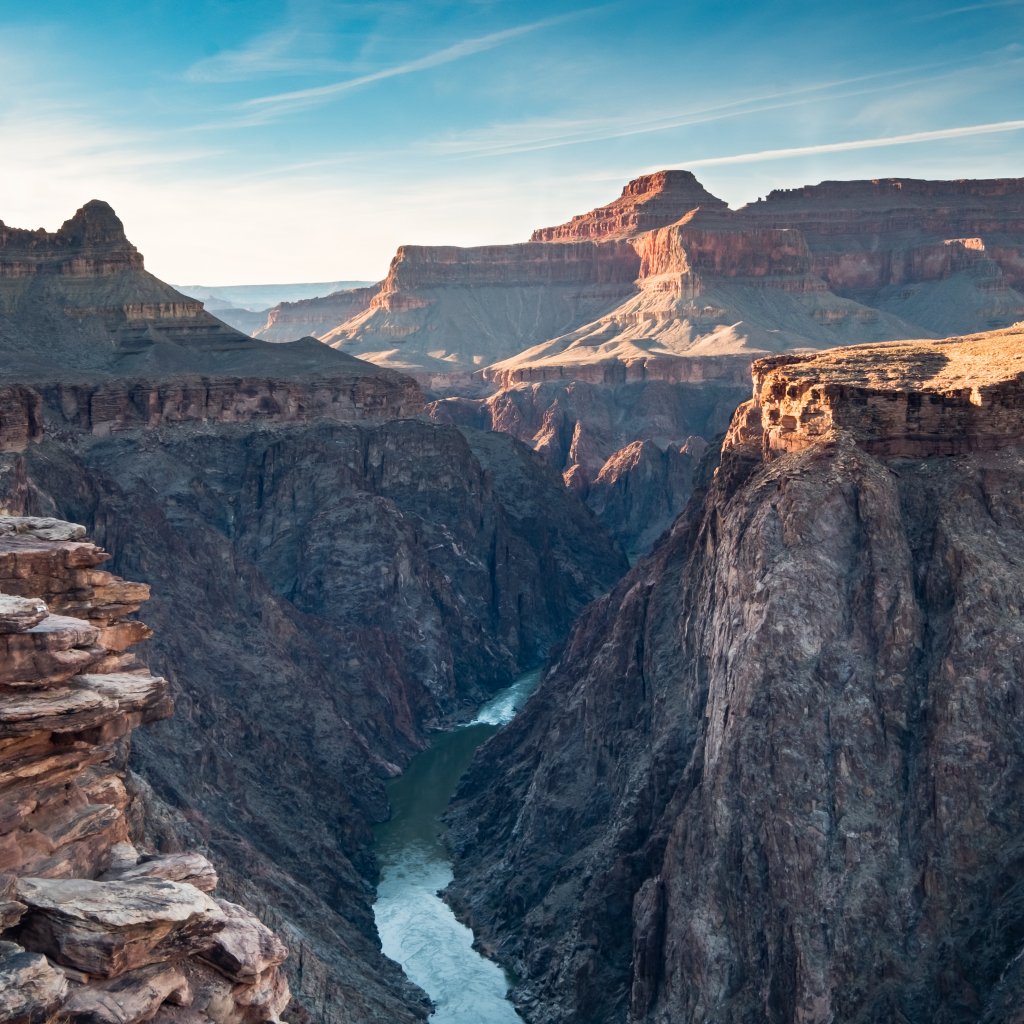 Best Hikes in the Grand Canyon
From the North Rim to the South Rim, there are some amazing hikes to take to see everything the park has to offer. The average day hike can last you anywhere from four to six hours. This is, of course, according to the stamina of the group you're hiking with and how long you spend sightseeing, while you're hiking. There are hikes out there that cover many miles and take several days to complete. You don't tackle these hikes unless you're sure you can handle them and are well-prepared to do so. Keeping that in mind, let's move into the portion of our blog that tells you what the best hikes in the Grand Canyon are and a little bit about them as well.
Bright Angel Trail
Just on the other side of the Bright Angel Lodge, the Bright Angel Trail is the safest hike you can take, especially if you are a beginning hiker. This is the most popular trail that comes out of the South Rim of the Grand Canyon and the trail has a series of switchbacks along the trail with a series of covered rest houses where visitors can rest of for the next leg of the trail, get some water, and use the restroom. The trail leads hikers from the South Rim and down to the Colorado River. The trail is around nine and a half miles and there are two campsites along the way, just in case you want to stop for the night to rest and continue on in the morning. There is a steep incline when climbing back up the trail, so it's important to be prepared and able to make the climb, so be careful if you are bringing along children and make sure that you all stay hydrated, especially during the summer months.
The North Kaibab Trail
Known as the premiere trail of the North Rim, the North Kaibab Trail leads you through some of the Grand Canyons most scenic areas. The trail goes from the top all the way to the bottom, where the river runs freely. Highlights you won't want to miss are listed below.
Stacked switchbacks

A rock tunnel

A steel-cut cliff transverse

Waterfalls that come from the canyons largest springs
The day hikes on this trail are for more experienced climbers and can be difficult, but well worth it in the long run. Part of the trail, in the beginning, is suitable for children, but the rest of the hike is for more experienced climbers. The hike is nine and a half miles and takes you to an elevation of 3,050 feet below the rim. The experts say it's best to start your hike before 7 am if you want to get there and back in a day. Don't be afraid when you see mules on the trail and make sure to share it with them nicely.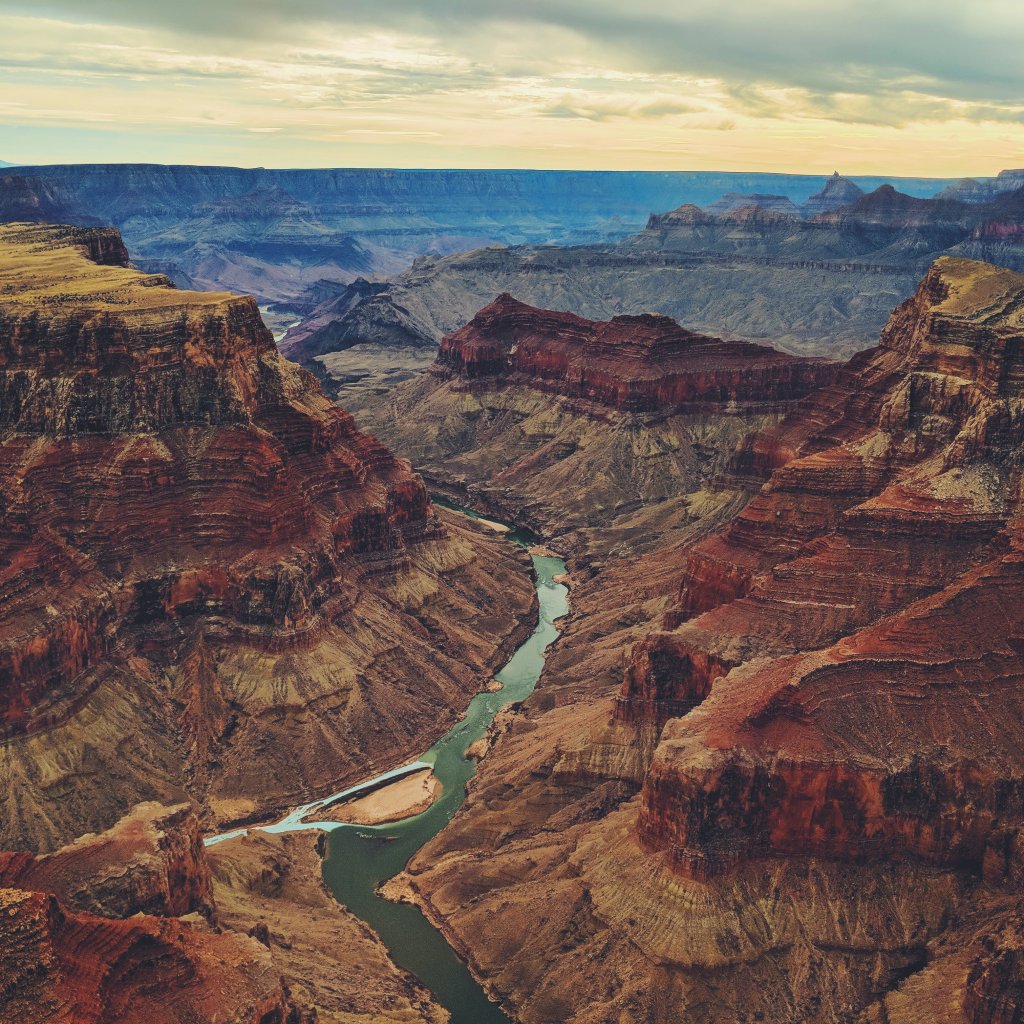 Hermit Trail
The Hermit Trail, once known as the Horsethief trail isn't for the faint of heart and can be a difficult hike. The hike is steep and is sustained at that level for the first two and a half miles, dropping 2,000 feet in elevation in that two and a half miles. It's important to dress for this hike in your best hiking boots and try to plan your hike from 10 in the morning to four in the afternoon to avoid the heat of the day when the conditions are toughest on the trail. You will see fossilized animal tracks along your hike and some stunning views in the park itself. This is not the best hike to take children on and it is really best to have a guide with you as well.
Cliff Springs Trail
The Cliff Springs Trail is an easy hike that is considered a there and back trail and is suitable to take the children on. An easy stop along the trail puts you in a side canyon that reveals interesting pictographs and Native American Ruins that were left behind by the caves original residents. Not only is this a great hike, but it can also be an educational experience as well. There's also a natural spring that the Native Americans used for water and a view of the main canyon that is absolutely breathtaking. Do not drink the water in the spring, as it has not been purified and could make you and your group sick if you did so.
The Rainbow Rim Trail
The Rainbow Rim Trail is located on the North Rim of the Canyon. It's an easier trail and smooth for most of the way, so a great option for those who would prefer to ride their bikes, instead of hiking the trail. The trail is a little over 18 miles and has an elevation of 3,100 vertical feet of climbing. There are five different places that the views are spectacular along the trail. Don't miss this one, as it gives you views of the largest canyon on this planet before you're done.
Rim to Rim
If you're looking for a longer hike, then the Rim-to-Rim hike is your best bet. This trip goes on for 44 miles and will take you at least five to seven days to complete. This is not a hike for beginners or children, as it is a difficult hike and quite strenuous. You need to be in good shape to complete this one. As a matter of fact, it's best to train for this one before you decide to take it on. It's a long and hard hike, but you will see wonders you can't even imagine, making it well worth the effort and the time it takes to complete it.
These are just a few of the top hikes out there that you might want to consider when you're visiting the Grand Canyon. There are short and long hikes, hikes that are easier than others, and ones that you can take the whole family on and some where that's not at all recommended.
Now that we know a few of the hiking trails you should conquer while in the Grand Canyon, let's move onto some dangers and safety tips you should know as well.
Dangers and Safety Tips for Hiking the Grand Canyon
There are dangers no matter where you hike, but it's important to know the specific dangers for the area before you head out on a hike. A few of those dangers are listed below for your perusal.
Dangers of Hiking the Grand Canyon
The heat can get to you easily in the summertime during a hike. So, make sure to dress the way you should and don't forget a hat.

Dehydration is a very real concern when you're hiking on these trails. Make sure that you have plenty of water with you and that you and your group stay hydrated throughout the hike.

Lack of nutrition, so make sure you have granola bars and other healthy snacks in your pack

The cliffs you can fall off of if not careful

Venomous creatures, however, if you leave them alone, they will probably leave you alone.

The Colorado River

And waterborne illnesses
These are a few of the dangers you need to watch for when you're hiking any trails in the Grand Canyon. Now that we know the dangers, let's move into a few of the safety tips you can follow to ensure you have the time of your life on your hike, but stay safe at the same time.
Safety Tips for Hiking the Trails of the Grand Canyon
There are quite a few safety tips you should follow when hiking the Grand Canyon, whether you're a beginner or a seasoned hiker. Read on below for a few of those tips that you need to follow.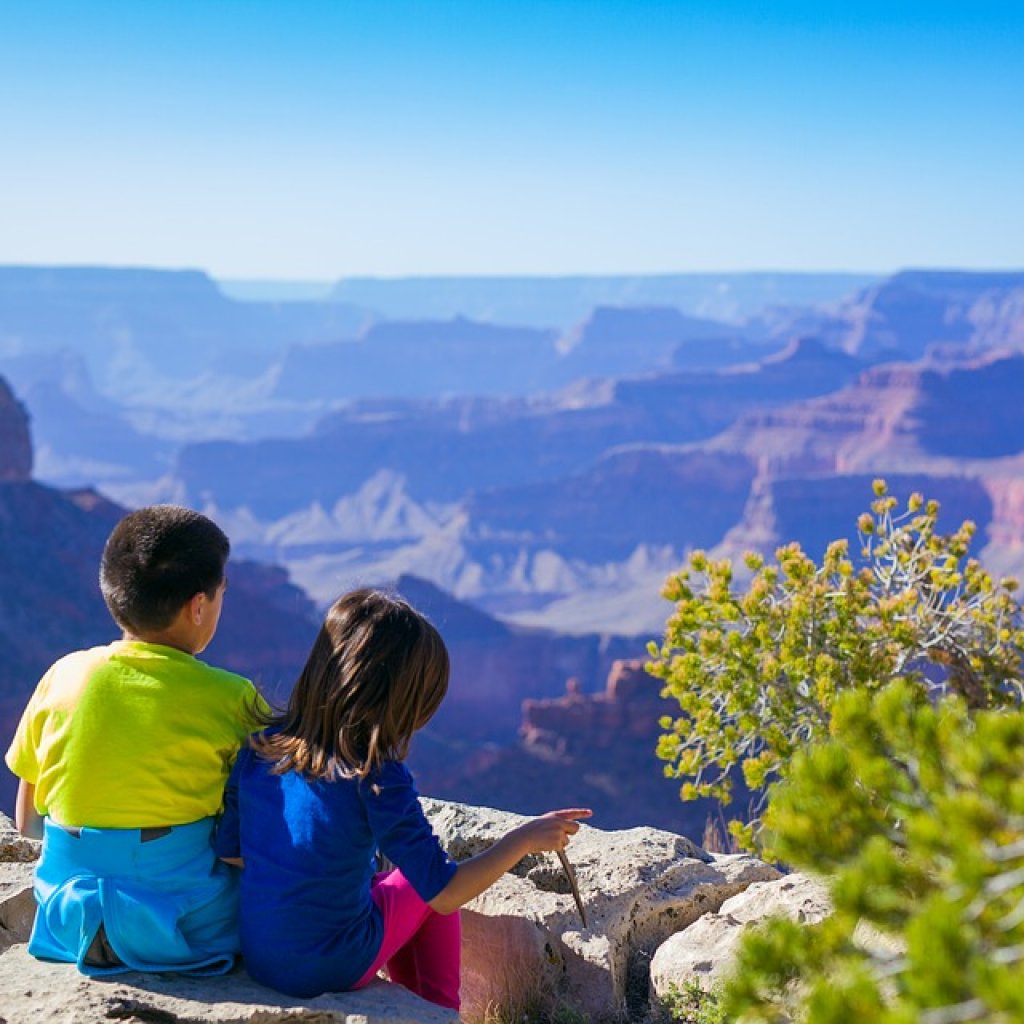 Hire a Guide
If you take the time to hire a guide, then you don't need to read the rest of the safety tips, unless you really want to. Hiring a guide to help you with your hike through the Grand Canyon trails is the best way to see all that the park has to offer and to do so safely as well. Hiring a guide is a great idea, especially if you are a beginner to the whole hiking experience.
Always Hike in Groups
It's best to hike in groups, or at least with one other person so that if something happens, someone can go to get help. It's really easy to get separated from your group as well, so make sure that you stop to look at sights together, instead of splitting up to enjoy them.
Don't Take On More than You Can Handle
It's extremely important to match the hiking trail you choose to your physical abilities. There are plenty of trails out there for beginners and children, so you aren't going to be missing out. If you're a seasoned hiker, it's still important to be fit and prepared for the hike you take as well, because you never know what could happen.
Always Tell Someone Your Plans
Never set out on a hike, in a group or alone, without letting friends and family know where you're going, when you're leaving, and when you can be expected to return. Letting someone know your plans ensures that if something should happen, a search party will be sent out for you right away, which could be the difference in life and death for your party.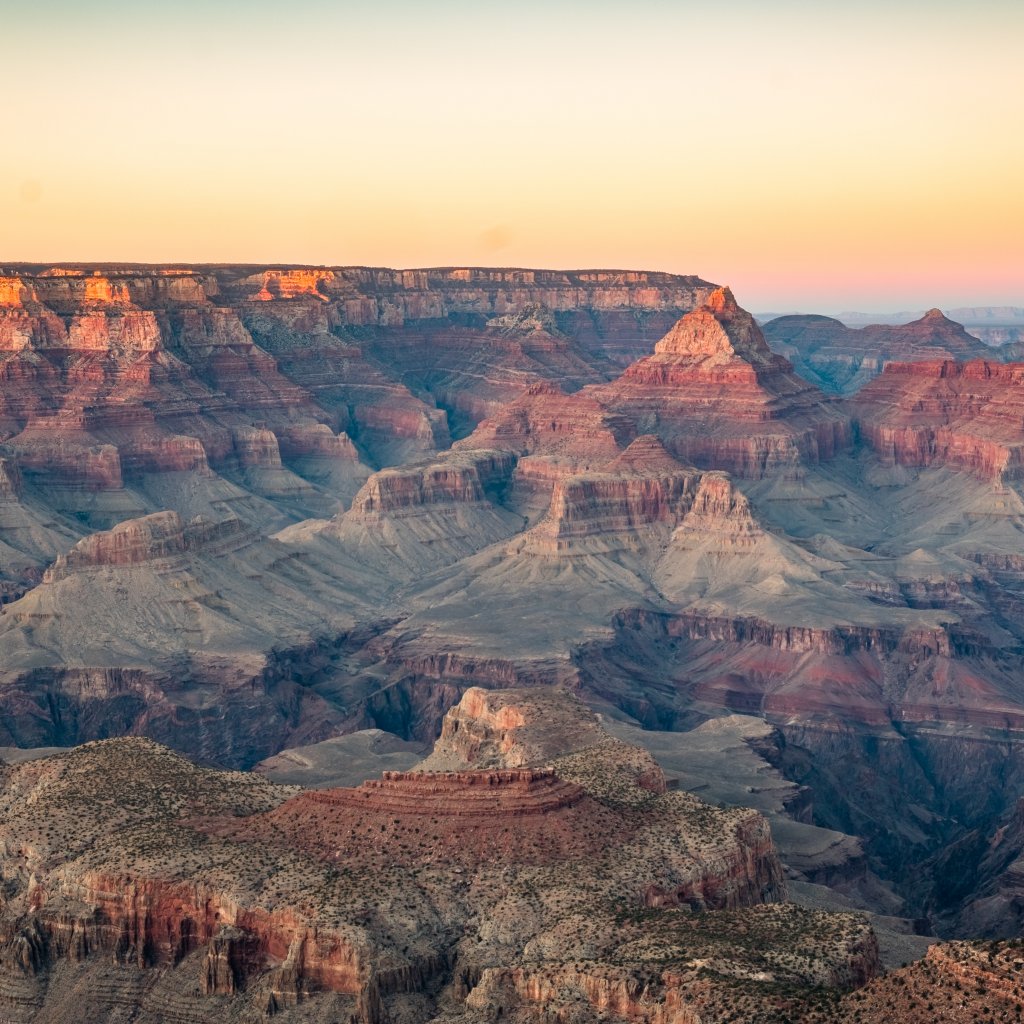 Do Your Research
It's not only important to follow the above safety tips, but it's also important to do your research on the trail you've chosen. Some trails have no water along the way and some can get very icy in winter, so it's important to know what you're getting into so that you can prepare. Remember, it's always best to be safe and extremely prepared days before your hike is to begin, whether it's a day hike or something longer.
This concludes our blog on the best day hikes and even some longer ones to take when you're visiting the Grand Canyon. These trails lead to breathtaking views and will be something your family remembers for many years to come. Until next time, safe hiking, everyone!
Sources:
The Active Times:

5 Best Hikes in Grand Canyon National Park
Pure Adventures: 7 Safety Tips for Summer Hiking in the Grand Canyon
Most Read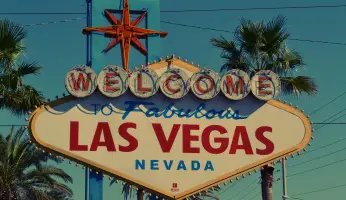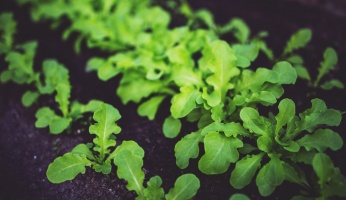 Subscribe to our Newsletter