Best Headphones For Audiophiles Reviewed & Rated for Quality
In a Hurry? Editors choice: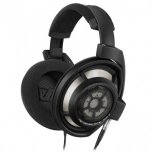 Test Winner: Sennheiser HD 800 S

There isn't anyone left on this planet who doesn't like music. It is the perfect accompaniment to anything that you go about doing. There are long commutes, long hours working in front of the computer, and time just sitting down and enjoying some music that you need to worry about. Why would you spend all that time listening to music if it wasn't in the best quality imaginable?

This is a list of the best headphones for the music lovers out there; the audiophiles. There are tons of companies producing great isolated sound that will do wonders for your listening. You'll hear parts of your favorite songs that you never knew were there. The options below will change the way you listen to music. If you consider yourself an active music listener, then you owe it to yourself to take a look at this list.
Standout Picks
Criteria Used for Evaluation
Sound Quality
It may sound obvious, but the sound quality is the most important aspect you should consider as you begin your hunt. It turns out that there is a lot more in a song then seems apparent on first listen. A good pair will introduce all these new distinct sounds that you didn't were there before. Every piece of the song will be given a new dimension that you can get excited about. Every time that you hear the song, there will be something new to sit down and appreciate.
This category is to let you know how good the sound quality is. The higher the rating, the better they are. There are distinctions that these make when they choose their sound. Some try to keep the bass prominent, while others put a focus on keeping the whole thing balanced. It is important to find the one that you like.
Comfort
It'll be hard to listen to your music for extended periods of time if the pair you choose isn't comfortable enough. It is easy for a set to feel like they are crushing your ear. This can occur for a few reasons. The band needs to be incredibly comfortable and pliable. It should be able to bend on your head without feeling like it is going to fall off. Feeling like your head is in a vice is no good, either.
The cans also need to be very comfortable. They can fit in a few different ways. The in-ear styles should be able to sit tightly in your ears, but without needing to worry about if they are going to push outwards too much. The material of the cans on an on-ear style should be comfortable enough that they won't feel like they are crushing or scratching your ear.
Fit
It is important to find an option that fits your particular style. There are designed for travel, but there are also options designed for long listening sessions at home. This category is to let you know how good the item does at succeeding at its task. The travel products should be light, portable, and good for filtering out outside noise. The indoor styles should have big, wide cans that you can comfortably sit on your head for a long period without worrying about your comfort.
The fit is also important to consider when it comes to the type of music that you want to hear. The highs, mids, and lows of your music are very important. Every listener is different. Finding an option that fits your preference is the easiest way to find the one that will really wow you.
Features
A high-quality pair can do a lot more than produce some sweet sounds for you. They can also be packed with tons of features that will make your life easier. There are great features to think about like options that come with noise canceling software.
The ability for them to fold up is another important one if you plan on doing a lot of traveling.
There are also options that can be worn wirelessly, which is the quickest way to make your life be filled with much less hassle.
On the less portable side of the spectrum, you can find options with audio features that are worth getting excited about. They are designed to round out the music that you are listening so that your listening experience is more balanced. They could also come with options for how you want the bass to sound.
Value
This is the sort of product that you are going to be opening your wallet for. A good pair is going to run you a few dollars. This is an important thing to keep in mind, but it also means that you want to be sure that your dollars are going to the right place. It is easy to ramp up the price, but not do the right amount of work on the hardware. This list is packed with all the best options that you are going to find on the internet.
The rating in this category will let you know just how far your dollar has gone. Some of the options on our list are going to cost much more than others, but it is a good idea to keep your own experience in mind. For some people, a set worth a thousand dollars is not going to be different enough from one that costs a third that much. Try to think about where your listening experience is at, too.
10 Best Headphones For Audiophiles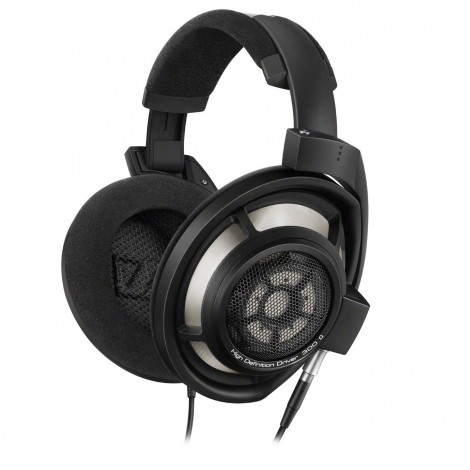 Sennheiser will forever remain at the top of the pack when it comes to making headphone that give you a better understanding of the sounds you hear.
Expert Craftsmanship
The Sennheiser is a great set of cans. They deserve a better name than that, but they wear the label proudly. They use and open-back design, which is good for letting the music sound more natural. They are also great because they have been designed to smooth over the peaks of the music's frequency, which makes for a cleaner sound.
Other Features
The Sennheiser is one of the best companies making headphones, and that is because they put in the effort into all those little details. They are built with some of the largest drivers ever seen on a set of headphones, which means that you get your music in the exact way that it is supposed to be heard. The design of the ear cups is perfect for its natural way of directing sound.
Cost and Value
If you plan on buying a set that will give you a truly representative experience of what your music will sound like, it is going to cost a pretty penny. This is the first of many expensive options on this list, but you won't feel disappointed when you are wearing the headphones. The naturalistic sound staging mixed with the powerful software running the headphones makes for one of the best listening experiences you are likely to hear.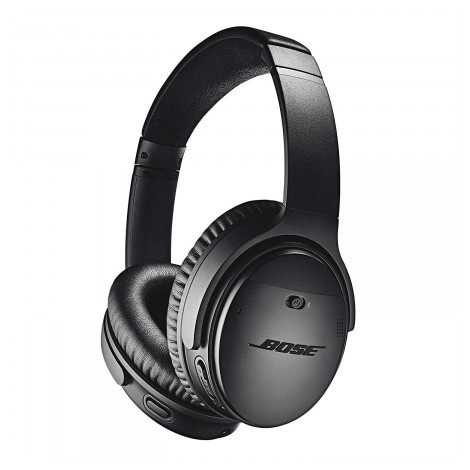 Bose has been busy making the layman's headphone for years. The QuietComfort 35 is a great place to find something that sounds truly great.
Noise Cancelling Design
The QuietComfort uses noise canceling to go along with its great musical quality, which leaves you with a headphone that you can take with you when you are commuting or traveling. It does a great job of making sure that no sound is going in, or out. They use noise canceling to stop you from hearing your noisy co-commuters, but they also make sure that those commuters aren't going to hear your tunes, either.
Other Features
The QuietComfort 35 is designed to make your life as easy as possible. It comes with wireless pairing. It can be used with Bluetooth to connect to your phone for hands-free connection. It can even be connected to Alexa, so you can do everything wirelessly. The noise cancellation can also be set to a few different options, so you can still hear outside noise when you are at work or strolling down the street.
Cost and Value
The QuietComfort is a good balance of convenience and great sound. The sound is not going to be as good as the Sennheiser, or some of the other more expensive options on the list, but it will do a good job of making it easy to listen to some clear sounding music while you are going about your day. If you want something practical, but also accurate, then this is a good option to look at.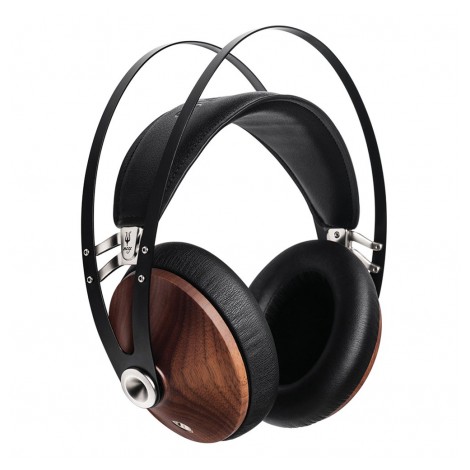 The Meze 99 is a heavy duty set of cans that will capture your ears in a comforting bed of true to life and natural sounding music.
Classic Style
The Meze is a set of headphones that you have probably seen in a million movies set in the 60s and 70s. These headphones will do a great job of keeping you feeling those old school vibes while you listen to your classic rock. Of course, it is still good for everything else too, but the Meze will bring a level of old school cool to the proceedings that is hard to ignore.
Other Features
The Meze has made its mission to make a high quality set that are made out of real, naturally finished wood. These are made out of Walnut. They are naturally finished to a smooth and comfortable sheen. The Meze will do a great job of keeping you completely comfortable while you are listening to music, with its soft leather construction on the ear cups.
Cost and Value
The Meze has another ace up its sleeve. It comes at a really reasonable price for all the work that has gone into making it. This is a set that will make you feel really relaxed when you wear them. The wooden construction imparts a very natural sound, and the comfortable earphones do a good job of lulling you into the music.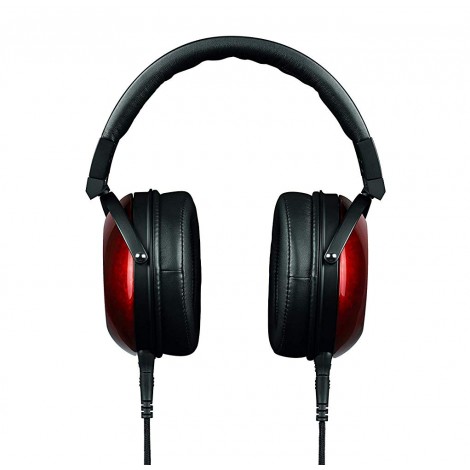 The Fostex is a premium set that you can rely on to give you the cleanest and most accurate sound around.
Open and Acoustic
The Fostex is focused on using wooden components and an open back style to the cans. This is a quick way to give you a natural sound that does a great job with any kind of non-electronic sound. Nothing sounds more natural than using natural components. An open-back design is another quick way to get this done, by giving the music a natural outlet to pass over your ear and reduce echo.
Other Features
The Fostex does a great job at giving you a set that is as beautiful on the outside as they are on the inside. It is made of natural components on the outside to give a professional, and even studio-worthy, appearance. They are designed with removable cords that come with a connector if you want to connect it to something larger, like your guitar amp.
Cost and Value
The Fostex is a great set that have been designed to the highest standards imaginable, both inside, and out. These are something that you can use if you need a set of cans for the studio, or for using at home. They provide a very even sound that will do a good job of giving you solid bass, mids, and highs.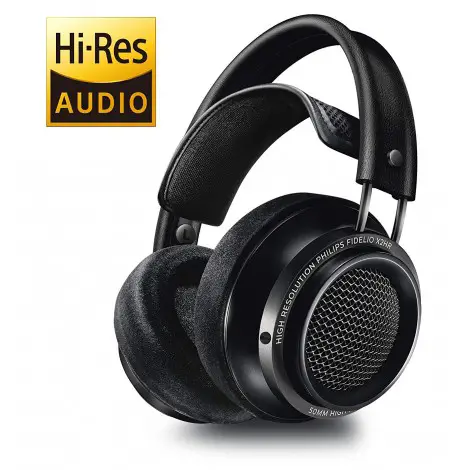 The Fidelico from Philips is a great set that rests right on top of your ears. This brings the music very close to your ear for extra comfort and sound.
On Ear Headphones
The Fidelico does a great job of giving you the highest quality of sound. This is done in a few different ways. It has 50mm drivers that do a great job of packing some powerful sound into a small frame. It is also designed with some tilted speaker plates, which does a great job at directing your music right into your ear. This is a good way that Philips reduces the amount of audio bleed.
Other Features
The Fidelico has some other features that are worth getting excited about. It comes with multiple bands in the overhead strap and fits you naturally over the top of your head. The open back design is great for having a comfortable fit that goes right on top of your ears. This added comfort also makes for a more natural sounding sound stage.
Cost and Value
The Fidelico is a great set if you are looking for something with an open back design. They are also much cheaper than many of the other options on the list. The open back design gives a different kind of sound that feels very natural, and it does a good job of making you much more comfortable. The Fidelico is a great set from the ever-reliable Philips.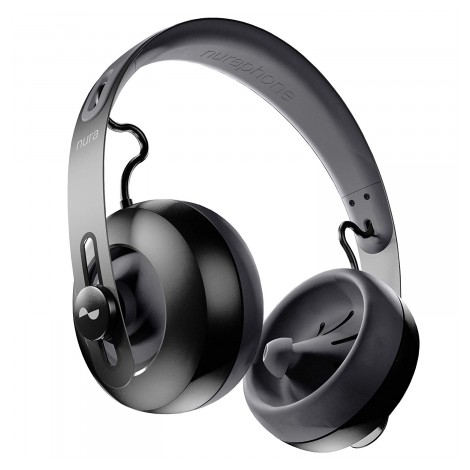 The nuraphones are another option for those who want to be able to bring their music on the go. It uses active noise canceling and wireless operation.
Mobile Music
The nuraphone will make it much easier for you to go about your day. No more cords getting in the way or having to worry about someone yelling confusedly on the bus. The nuraphone uses active noise canceling, or ANC, to give you a private show of music to yourself. It also connects wirelessly to your music player, which removes all the hassle of cords.
Other Features
The nuraphone has some other unique design features that might be right up your alley. It boasts a unique design that combines the noise canceling of over-ear styles with the intimacy of in-ear designs. This gives multiple layers of sound canceling, and sound setting. This combination means that you will never need to worry about being bothered by outside sound again.
Cost and Value
The nuraphone has a lot to love, and would make a good set of headphones for anyone who is thinking about taking their new set of cans on their morning commute. Their intimate design means you will be able to completely keep to yourself, and the wireless design means that you won't feel cluttered when taking things out of your pockets. The nuraphones are a pretty good price, too.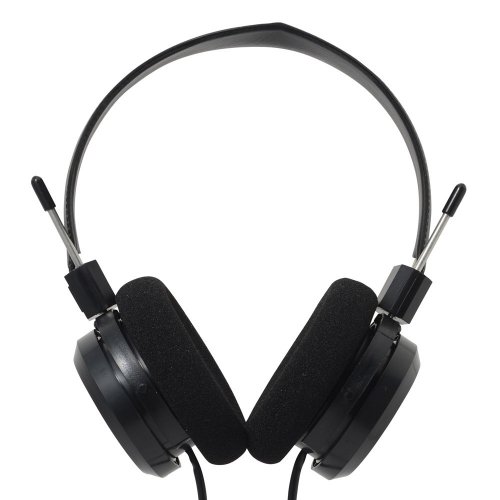 This is the right set to buy if you are just testing the waters with a more premium option.
Entry Level Audio
Grado and Sennheiser have long been held as the two grandfathers of prestige products. Grado goes for a little more of an old school look that should remind you of amplifiers and the technical pieces that make music come to life. The Grado SR60e's are the first set of Grados that most people buy when they are thinking of buying themselves a more serious set of headphones.
Other Features
The SR60e's are a great little set. They are an over-ear style meaning they rest right on the ears. They use a soft foam so that they feel comfortable at all times. The Grado SR60e gives a nicely mixed sound that doesn't lean too hard on the bass. The set up for them is incredibly simple, which makes it easy to get the fit just right without too much twiddling.
Cost and Value
Here comes the real kicker for the SR60e's. They cost a fraction of the price as the other options on this list. If you are already deep enough in to be looking at spending hundreds of dollars on a set, then you already know all about the SR60e's, but if this is your first time around the block, this is probably the perfect place to start.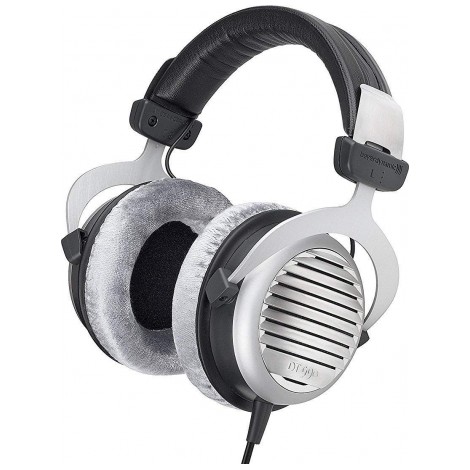 Big and bulky, the DT 990 is a great set for sinking down into your favorite sofa and listening to whatever your favorite album of the week is.
Cozy and Comfy
The Beyerdynamic DT 990 have a great heft and feel to them that will make you want to sit down and really spend some time with your music. It is a very popular choice from their stores because these do such a good job of sitting on your head just right. The ear pads are incredibly comfortable and made out of a very soft material, while the strap has just the right amount of give.
Other Features
The Beyerdynamic may be comfortable, but it is the audio quality that you have come here for. The DT 990 is designed with an open ear design that does a great job of giving the music a wide and natural sounding stage. These are also geared towards the highs and the lows, which makes it a good choice for those who like to really feel out their music.
Cost and Value
The DT 990's are a great set that you can really sit down and enjoy. They are meant for being used in the home.. You will find yourself drifting towards the couch for another set of comfortable music listening. The DT 990's are also quite the steal at their current price, so you might want to get on this one while you can.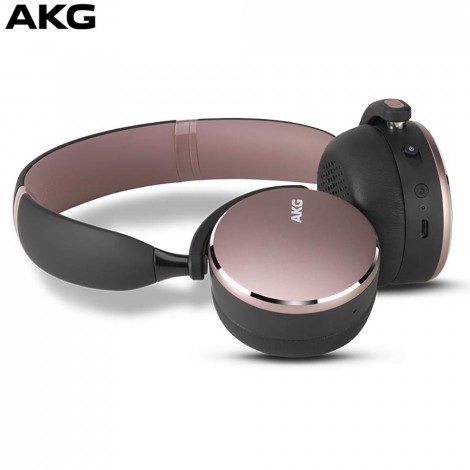 AKG is another of the big dogs in the headphone community. This is their entry level option and we think that it will do wonders for your listening.
Detailed Wireless Sound
The Y500 is a great set that you can take with you anywhere. It aims to provide a very detailed sound that doesn't sacrifice any highs, mids, or bass when it brings you quality musical entertainment. These are the product of AKG's tireless effort to create the truest to life and rich sound that you can find on the market.
Other Features
The Y500 is packed with conveniences that will make your daily commute a joy. They are wireless headphones so you can take them with you easily and without hassle. They also come with a quick charging feature that means that you don't need to fret if you find they are dead while you are leaving in the morning. Five minutes of charging will at least get you to work.
Cost and Value
The Y500 is a great set that is effective and convenient. They don't sacrifice much in the way of sound or convenience, so you can take your music on the road with you without needing to sacrifice any of its quality. This set is one of the cheaper options on the list, and you can know you are in good hands when you buy it.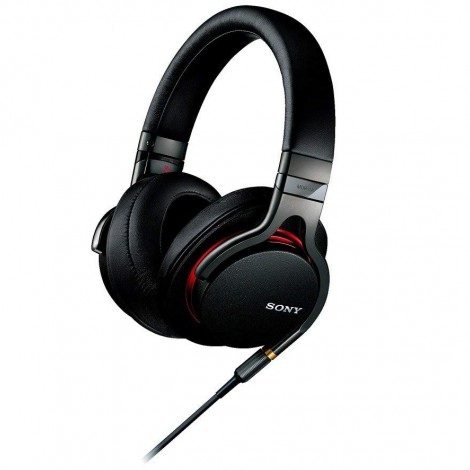 Although it isn't the first thing people think of, Sony has been busy making some classy and soulful headphones for years now.
Great Sound
The MDR-1A finds its place on this list because it has consistently surprised people with how great the sound is. This set is all about balance. It has a high range sounds that it plays, and it really shows. They also work in between a closed and open set of cans, which gives you the best of both worlds when looking at the staging for your sound.
Other Features
The MDR-1A's are a great set all the way down to their style and comfort. The cushy cans feel really great on your ears, and won't even need to be broken in that much. They also have a very sturdy headband that does a good job of holding onto your head with a not too tight grip.
Cost and Value
The MDR-1A's are a reliable and consistent option. They give you a great sound that has a wide range of frequencies, and a perfectly molded shape to its sound. That, coupled with the comfort and fit makes these a great choice for all levels of music listeners. They don't cost too much, either.

Subscribe to our Newsletter