Best Handheld Vacuums Reviewed & Rated for Quality
In a Hurry? Editors choice: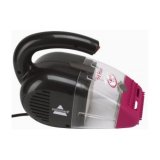 Test Winner: Bissell

There are times when your
normal-sized vacuum
just can't do the trick. Since they are made bulkier often they will not fit into smaller spaces. A handheld vacuum is a better-suited choice for just those instances. They are essentially built the same as a normal-sized version. You can use them to aid in cleaning your car and they are also perfect for keeping in your home
for hard to reach messes
. Some people prefer to use them for spills or messes of smaller proportions around the house as well. Choosing one can be more difficult than you might assume them to be. Each product will have some of its potential highlighted for you to aid you in making your selection. We have also included some of the good and bad aspects that other users have left in their reviews.
Standout Picks
Criteria Used for Evaluation
Power Source
The first step in choosing this type of product is your reason for needing or wanting to use one. Figuring out the actual purpose can help to eliminate some of the options out there. For instance, when looking for a suitable option for car care, cordless seems to be the more popular selection. Do you have pets that shed? Then narrow the field by choosing one intended to be better suited for pet hair removal. A lightweight and more compact model is best for those who plan to travel. No matter what your personal reason for having one, you need to know what your options are.
Corded
These will not require charging but will need an outlet in order to perform. Some like this version as there is no need to worry about the charging time or the runtime length. Some steer clear from these as they are not as portable as the battery-powered versions. On the contrary, to popular belief, the suction power to both options is the same. You may find these to be the less expensive way to go as well as having more durability to offer.
Cordless
These are powered by rechargeable batteries, allowing them to be the more portable of the two power options. You will want to pick a battery that will charge quickly and run for longer periods of time. With the battery power comes the loss of suction, due to power loss over time as the battery drains. The cost for this is higher than the corded version. Along with that, you will want to find one that has a replaceable battery as well. Some batteries will only take charges for so long. Once the battery has reached its lifetime if you can't replace it the entire unit will be of no use.
Weight
You want an option that will not cause you with discomfort while performing your cleaning duties. The size and weight of the machine can vary greatly by several different factors. The amount of dirt it can hold is one of them. Choosing one with a larger capacity will add to the weight of the machine. Extra hoses and nozzles can add to the dimensions of the machine. Making it bulkier than it needs to be. When planning to use this on the go, choose one that has a simple but efficient design.
Battery Life
Some batteries take longer than others to reach its full charge point. The normal range for this point is anywhere from eighteen to twenty-four hours. You will have to consider the amount of time between each use to know if the battery-powered option will work for you. Some batteries will only last for a certain number of charges and uses. When choosing the battery power, be sure that the battery is indeed replaceable. Nonreplaceable batteries will render the product as useless once the battery has reached its lifetime.
One last feature for the cordless version is whether the machine has a light or warning for the battery level. It can be a pain when you pick it up to do a job and the battery has little to no life in it. An indicator can let you know where the battery is at when you turn it on and while you are using it.
Accessories
Some of these come as a one-piece option with no attachments or hoses. Depending on your plan for the machine this might work for you. Some will need a selection that will offer them more. There are those that have a hose for extended reaching. You might find a car nozzle handy for cleaning out the crevices of your car. Be sure to choose the accessories according to what you will be doing with the machine.
10 Best Handheld Vacuums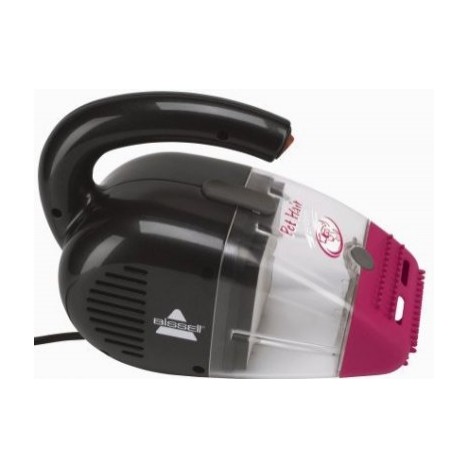 Made for those who battle the with pet hair, this one has several benefits to rid you of that problem. Using specific tools to loosen the left-behind hair from the fibers of your carpet.
Pet Care
Providing you with two different specialty nozzles to help you with the cleanup efforts after your four-legged friends. A nozzle with a contoured design helps gather the hair from the carpet and furniture. While the hard plastic nozzle is great for cleaning up after those messy eaters.
Easy to Use
There are no complications with this easy to use design. The design makes this a compact and lightweight option. This reduces the discomfort that comes with fatigue from a heavy machine. The on and off switch adds to the simplicity of the design.
Cost and Value
An affordable option to allow you to keep up with cleaning after your pets. The specially designed nozzle offers you an easy way to clean hair form not only the carpet but the furniture as well.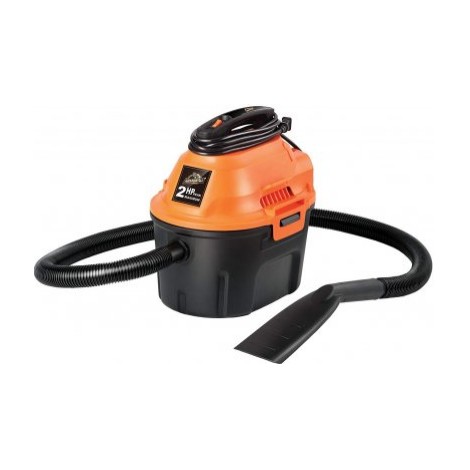 Here is a product selection that can be used for all your cleaning needs. It comes with plenty of accessories for you to use. Making it the right choice for all the areas you can think to clean.
Wet and Dry
Made to pick up dirt with little to no effort at all. You can remove the filter, allowing you to suck up liquids as well. Since this is a corded option there is no need to worry about the suction loss while you use this one.
Tank Size
One of the deciding factors for many is the capacity for picking up dirt. No one wants to stop what they are doing to empty a full tank. With this by your side, you will no longer have to do that. Here is a tank that offers you 2.5 gallons of dirt storage.
Cost and Value
You can use this one for all your cleaning needs. With the ability to clean up dirt and liquids all spills will be a breeze. One of the many benefits is the size of the tank for holding the dirt. With 2.5 gallons at the ready, this could be one of your more valuable purchases.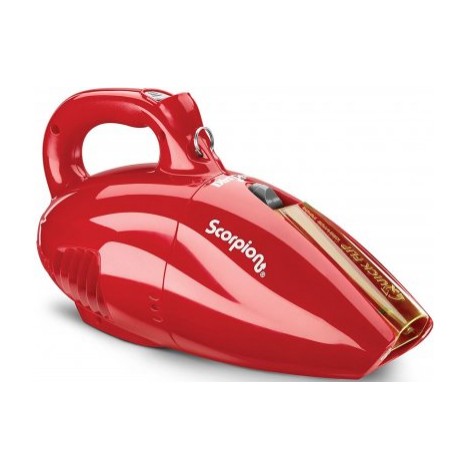 A quick grab and go for those times when small spills need to be cleaned up. The one-piece design makes this one easy to store and access when you need it the most.
One Piece
This is an all in one solution to your messes. This allows you to clean in those hard to reach spaces. You can find room for this one in just about any room in your house.
Bagless
A long-time struggle people have had is the struggle with changing the vacuum bags. These things can be such a hassle. With this option, there is only a canister that will need to be emptied.
Cost and Value
Here is a relatively affordable option for cleaning those messes in those hard to reach spaces. One-Piece design makes this easy to carry throughout the house or shop. NO bags involved, simply dump the contents of the canister into the trash.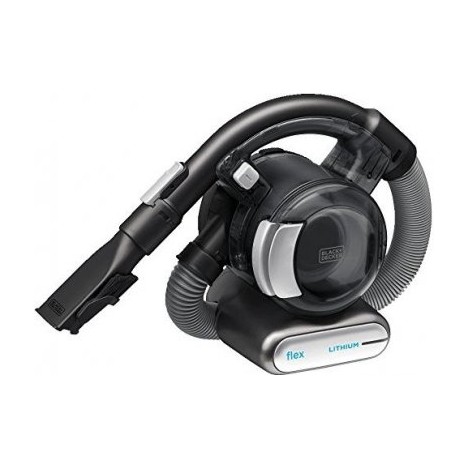 Here is a powerhouse that comes in a smaller package. Great for those places that are hard to reach both above and below your head. For this one, we will get the opportunity to explore a whole new power concept.
Lithium Battery
Power by one of the longest-lasting batteries, this one is said to retain its power level. The lithium battery is known for its ability to charge quickly and last longer than most for runtime. Providing you with suction abilities that will not waver.
The Hose
You can reach above or below for all your cleaning needs. Easily clean the blades of your ceiling fan as the hose provides you with adequate length. That length also allows you to avoid crouching to reach those areas toward the floor.
Cost and Value
The cost for this will depend on whether you choose to add the accessories with it. Alone this option will cost less than if you choose to have the accessories. You will notice that the cost of this one is higher than the first few on the list. With that higher cost often comes a more reliable product.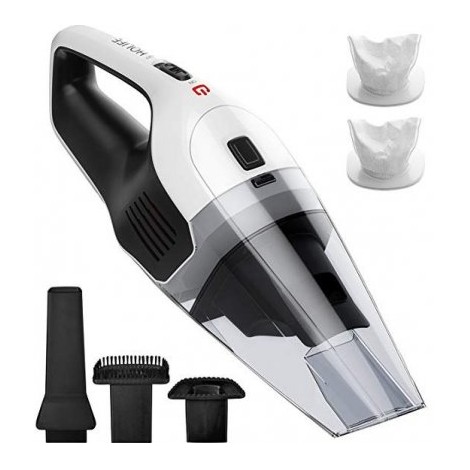 This one brings us to another model that offers the ability to clean both wet and dry materials. With plenty of attachments for you to choose from you can surely reach all those places your regular vacuum will not fit.
Washable Filter
The filters for this can be reused time and time again. As once you remove it, you can wash it in the sink to get it clean again. Just be sure you leave time for it to dry completely or the dirt and debris may clog the filter.
Quick to Charge
The type of battery used is one that allows the system to charge quickly. Cutting down the time you have to wait before cleaning up the mess. Along with that, you get 30 minutes of runtime when the battery is at its full potential.
Cost and Value
This model is a compact version that can go anywhere with you. Quick to charge the battery will last for a full 30 minutes at a complete charge. Added accessories make this the perfect selection for cleaning those hard to reach areas.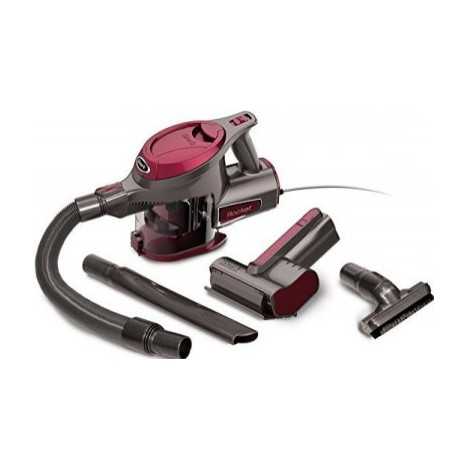 Next up comes a selection that was built for suction power. Making cleaning seem like a breeze with its attachments for cleaning pet hair as well. This model requires no out of pocket expenses on your part for care.
Powerful
Built with a staggering 400 watts of overall power, this selection can easily suck up large piles of dirt, debris, or even hair. The amount of power used leads to maintaining suction power along the way.
No Cost Care
Other options will have you sinking money into them in order to keep them running properly. This is a corded option so there is no need to purchase a battery down the road. The filters are washable so that you can use them over and over again.
Cost and Value
You will notice that the cost of this one is slightly higher than the previous selections on the list. With this, you get a huge amount of power to assist you with your cleaning needs. Add to that the no out of pocket expenses for upkeep and you have one valuable asset.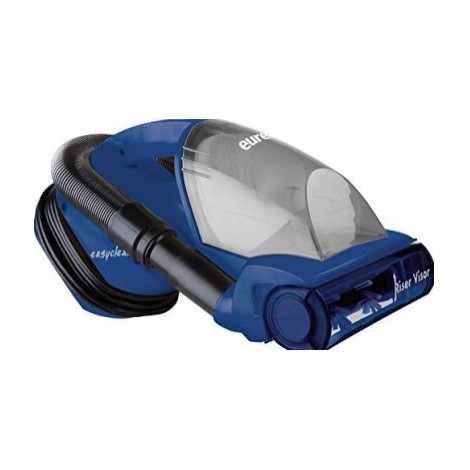 Now, this is a model that offers you plenty of areas to use it. Making it one of the more multifunctional pieces of equipment on the list. You basically get a selection that can suck the dirt from any type of surface.
Dual Motors
Not only does this one have a revolving brush to lift dirt from the carpet, but it also has two motors getting the job done for you. One motor to power the brush while the second will provide the suction power. Making this one of the more powerful options thus far.
All Surfaces
You can use this on all types of surfaces by simply turning off the rotating brush. Once the brush is off it is safe to use this on hard and delicate surfaces without causing damages.
Cost and Value
Multifunctioning is a top-quality benefit to offer. That eliminates the amount of equipment one will need to get the job done. Great for both big and small jobs, you can use this one virtually anywhere.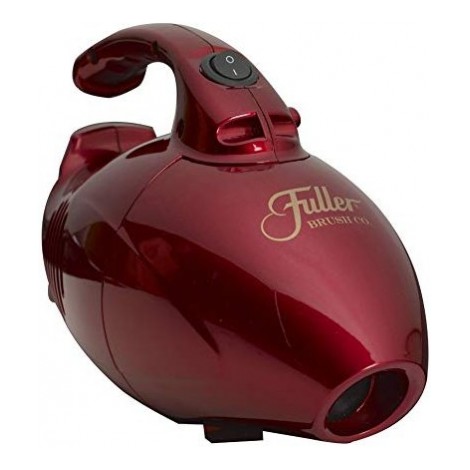 Here is one that comes in a smaller package but still holds a high amount of potential to clean. Easy to use and built for your comfort, you can be sure that this machine can get the job done.
Easy to Use
Being a compact and one-piece design this one is easy to use. The only switch to use is the one for power. Simply plug it in and turn the power switch to the on position. You will be cleaning up messes in no time flat.
The Extras
With this purchase, you do also receive a few perks. The model comes with a hose for extended reach. As well as several different nozzles to help reach areas that seem impossible to get at. Plus there is the easy to open and empty dust canister.
Cost and Value
This is an option that will not break the bank when it comes to cost. Cleaning those hard to reach areas that tend to collect dust bunnies. All the attachments and the hose will aid you in reaching what seems to be out of reach.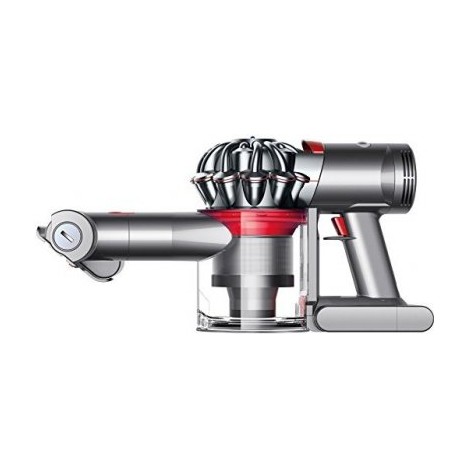 Here is a selection that has been made by a brand that has a trusted name when it comes to cleaning abilities. The trigger design allows you to conserve the power for when you need it the most, during the time of use.
Upgraded Model
This is a system upgrade to a previous version. With the upgrade, you get a longer-lasting battery. The previous version held up to the task of having twenty minutes of running time. Newly upgraded this one gives you a full ten minutes longer. To add to the upgrading potential, they now offer more than one attachment with the purchase.
Warranty
This manufacturer stands behind its work. With the purchase, you will receive a free two-year warranty to protect your investment. That means in the event of a malfunction this manufacturer will have your back to ensure you have a working product.
Cost and Value
This by far is the most expensive model we have come to yet. With that higher cost comes the satisfaction that you are getting a quality product that will last for years to come. In the event that there is a problem, you also get a warranty backed by the manufacturer.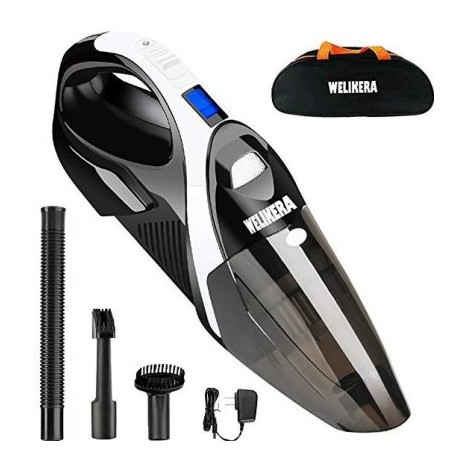 Following the care guide for this selection, will provide you with a top-performing option for cleaning those areas that are hard to reach. With a light that tells you when your battery is at its full potential, you will always know when it is safe to use the machine.
Directions for Care
When using any product it is best to follow the instructions for care. Doing so will provide you with a top functioning product. As is the case with this model as well. When emptying the dust container, be sure to clean the reusable filter. Once it is fully dry slip it back into place before using the machine again. Keeping up with this schedule will prevent clogging which can impede suction.
Indication Light
On the unit is a light that can help you tell when the battery is ready. It is best to allow the battery to come to a full charge before using the product. With the indicator light, when it flashes the battery is still charging. A solid light will indicate that the machine is ready for use.
Cost and Value
Here is a relatively inexpensive way to clean those hard to reach areas. With a care plan that is simple to follow you can keep your machine running to its full potential for years to come.

Subscribe to our Newsletter