Best GPS Dog Collars Reviewed & Rated for Quality
In a
Hurry? Editors choice: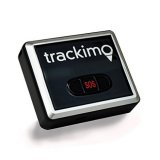 Test Winner: Trackimo TRKM002

There is no substitute for the four-legged members of the family. There's no doubt that our pets, especially our dogs can be a big part of our family dynamic and at times can occupy as big a part of our hearts as our own kids. Our dogs are
simply part of the family
and we have a responsibility, a duty and an obligation to make sure they are well taken care of. And just like you wouldn't let your child wander off unattended, you don't ever want to be in the position of suddenly realizing your dog is gone. That's why we love GPS dog collars. They're an easy and reasonably inexpensive way to keep track of your dog and make sure that even if he hops the fence or simply wanders away you'll always be able to find them.
Standout Picks
Criteria Used for Evaluation
Durability
When purchasing a GPS dog collar, one of the significant things you should have in mind is the durability. A good product should be hit resistant. Dogs are playful animals, thereby liable to hit the item on hard surfaces. Also, it must be waterproof. There are times when you take your dog for adventures or a walk, and it starts to rain. If the device is not waterproof, it is certain to get damaged.
Value
The price of a GPS dog collar is also one of the criteria used in evaluating them. We have selected the best ones based on their price. You might find some of the options in this review to be expensive, but they are of the highest quality. After all, you want to be sure that the system you have purchased will infact do what it is intended to do.
Weight
It must be as light as possible, so the dog won't feel uncomfortable when attached to their neck. Rest assured, the products we have picked are lightweight. A lightweight device gives your dog the confidence to move about and play without any hindrance.
Effectiveness
The best options on the market today give your dog the opportunity to move around, while some restrict your dog's movement to as little as 5 feet. The main purpose of a GPS dog collar is to give your dog the freedom to play around. So, a device that restricts their movement is not good for their happiness or their overall health. 
10 Best GPS Dog Collars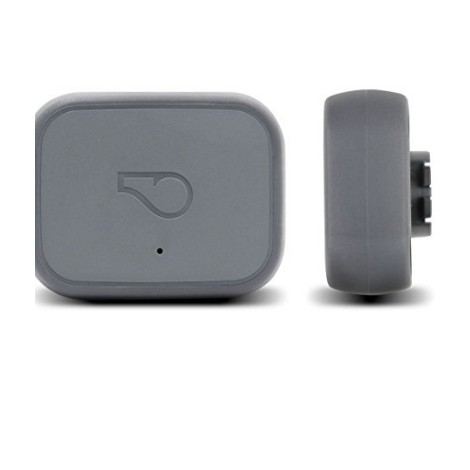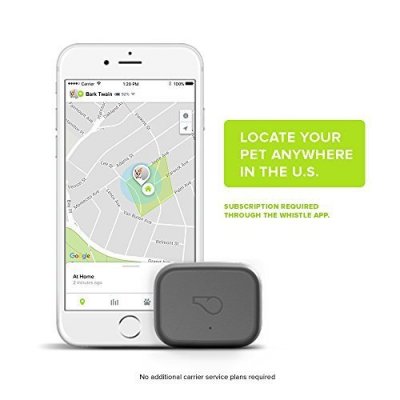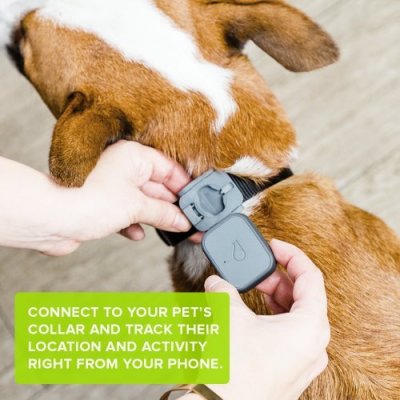 The Whistle 3 comes with fast and accurate tracking by using Global Positioning, cellular service, and Wi-Fi technology, so your dog gets lost you can find them within minutes. It uses the best technology to determine your dog's location anywhere in the U.S. using the country's largest network. This product requires you to subscribe to its services every month to be able to work.
How it works
The Whistle 3 sends you email or text message notifications whenever your dog leaves their safe zone before they get too far away. With Whistle 3, you can set multiple safe zones to keep tabs on your dog from where you are and get text alerts when they get out. It can be where you live, your vacation home, the dog sitter and so on.
Close tabs
It also allows you to monitor your dog's activities daily and also tracks how many times it took a nap the whole day to keep the dog in great shape for their age, breed, and weight.
Cost and Value
The Whistle 3 tracker comes at a reasonable price. It is not too expensive, making it affordable for most people. This is one of the best trackers; even though it lacks some attributes, we like it from rivals, such as the Link AKC's data storage for outdoor adventures and advanced activity tracking.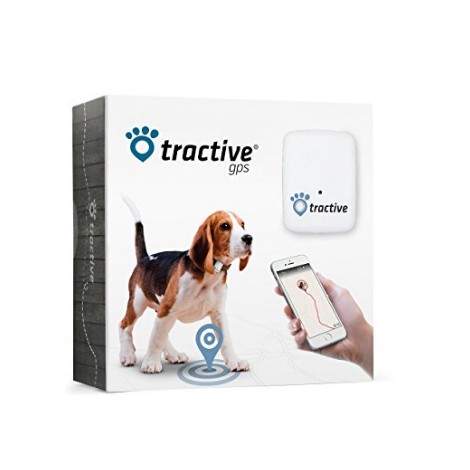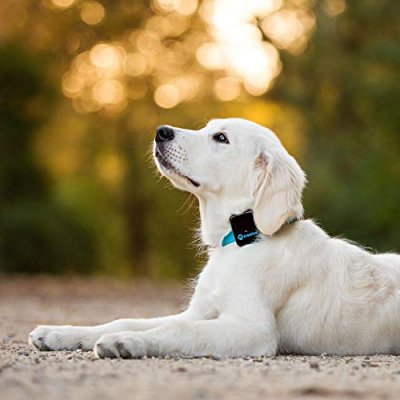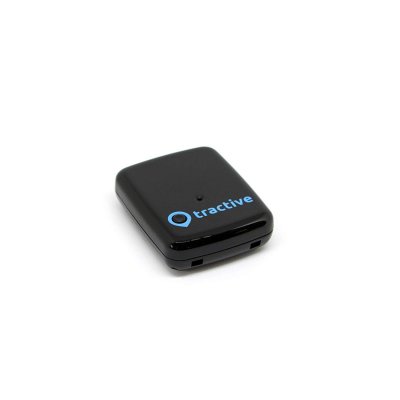 Tractive tracker is one of the best choices if you are a dog owner who lives in the city or outskirts and you own a dog who often wanders around. This device attaches firmly to almost all devices and contains a SIM card that's built-in; it lets track the dog from your computer or cell.
Real Time
Tractive real-time track mode allows you to follow where the dog has journeyed, and where he is going. You can likewise introduce a safe region with the Tractive through the application and get a text if the dog leaves the safe zone. 
Cell tower use
The only downside of this tracker is that you must be in the vicinity of a cell tower for the Tractive to function and you will also need to pay a service fee monthly.
Cost and Value
This is not expensive. If you cannot afford the other expensive options in this review, then the Tractive is an excellent choice for you. Though some customers complained about battery life, overall it is a very good choice for tracking your dog's location. It is affordable and lightweight.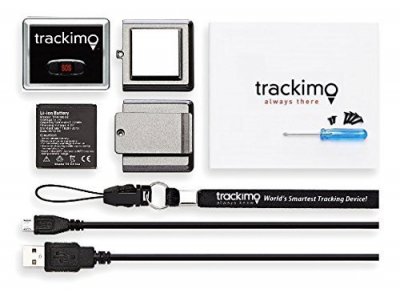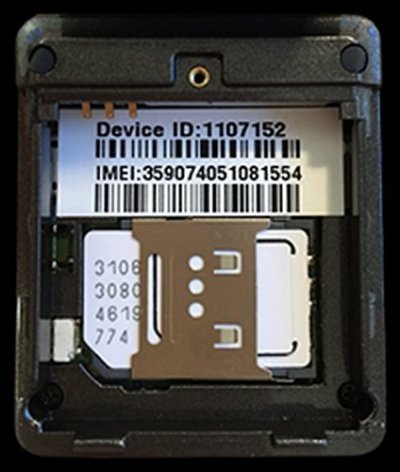 Trackimo also depends on cell service and will require a service fee every month. As Trackimo depends on cell service, it is not the best for secluded zones. But if you are a dog owner who lives where there is good cell service, Trackimo is a great choice for pets that tend to wander around.
Perks
The first year after the purchase is free, but you have to pay for the second year every month. The Trackimo comes with an SOS button, in case of an emergency.
Notifications
You can set up a safe zone fencing perimeter, and whenever your pet crosses them you will get notified immediately. It comes with smart alerts, which notifies you of your change in location and speed limit.
Cost and Value
The Trackimo comes at a reasonable price. It is not too expensive, so almost everyone can afford to get one. Apart from the fact that it uses cell service, Trackimo is one of the best. It is durable, reliable, lightweight and affordable.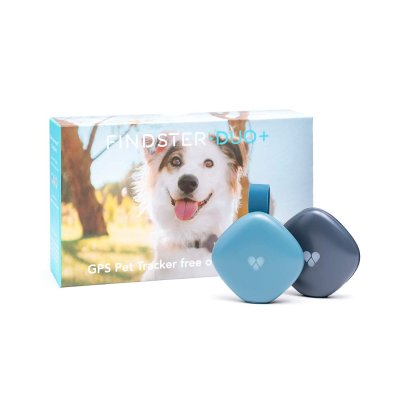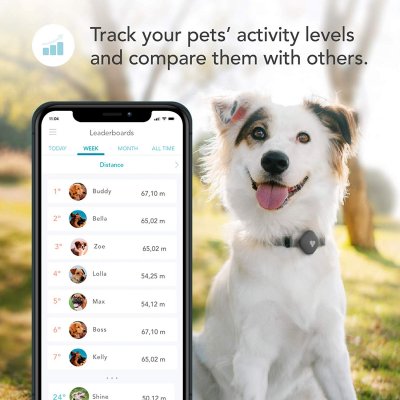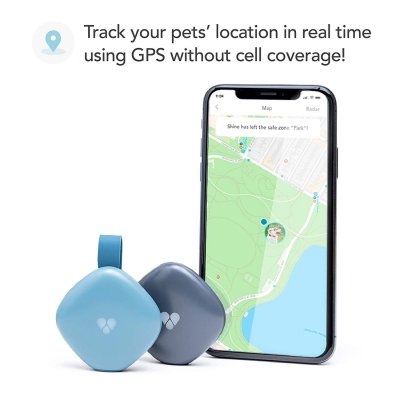 This set of trackers fits easily onto your dog's collar and it comes with a set of two, so if you lose one or have to best friends this set has you covered. We also like that there's no annual subscription required and no special sim card or cell coverage is necessary to track your animal if they head off into the sunset.
Real-Time Tracking
When you're out on your walk simply set your safe range and if your dog strays outside of the area you've set up you'll be instantly notified. And if you're dog really heads out on a jaunt this set of collars will give you an exact location up to a half-mile in urban areas and up to 3 miles in open outdoor areas. And even better if you're out in the country off the grid this monitor will still be able to track your dog because it doesn't rely on a cell signal.
No Subscription Necessary
A lot of the collars on this list are going to require you to pay a monthly fee to track your animal. But the Findster is a one-off purchase, so you pay once and you're safe to head out into the wild knowing you'll be able to track Fido wherever he gets to.
Cost and Value
A bit pricey but considering this is a one-off purchase without any associated monthly fee then it's really a bit of a bargain. There are more expensive collars and some that have a few more features but if you just want an easy way to track your dog and keep him close this is a great option.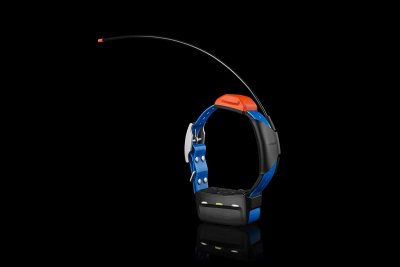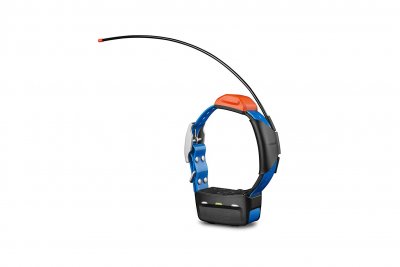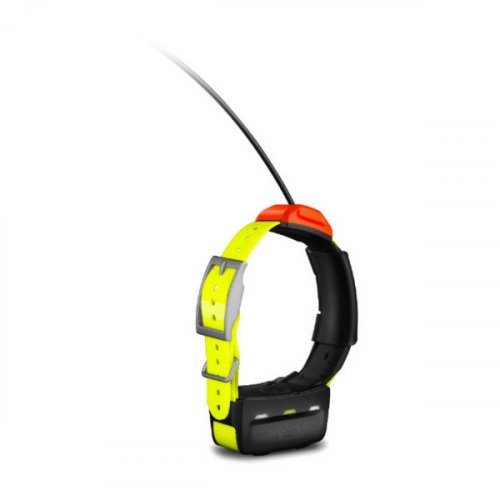 The Astro is one of the finest options in this review. Even though it is primarily advertised for dogs used for sports, it is a great option for enthusiastic campers, hikers and for people who live on huge, secluded farms.
Dependable
One of the major selling points of the Astro is that it is an independent unit that does not depend on cell service. This item is waterproof and has a durable, modifiable antenna (made of steel), which communicates your dog's location every 5 secs to the handheld receiver with you.
Signal and Display
The signal of the tracker is sufficient to keep track of your dog's location even in heavy covered places. The receiver that will be with you has a 2.6" display in color; this allows you to see your dog's present location and a trace of his path.
Cost and Value
It is expensive but worth every penny. If you are a low-income earner, it is better to look for another alternative which can also be found in this article. But if you can afford it, then you won't regret buying it.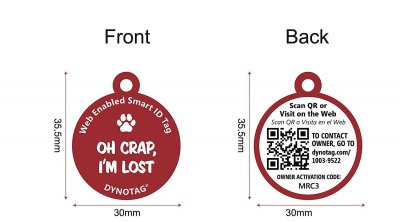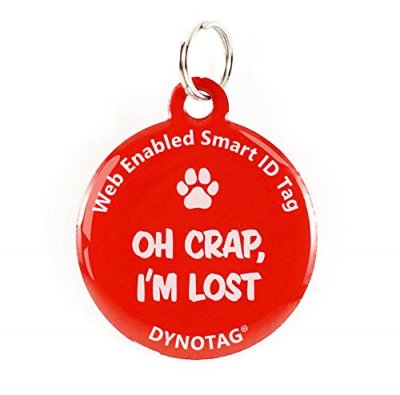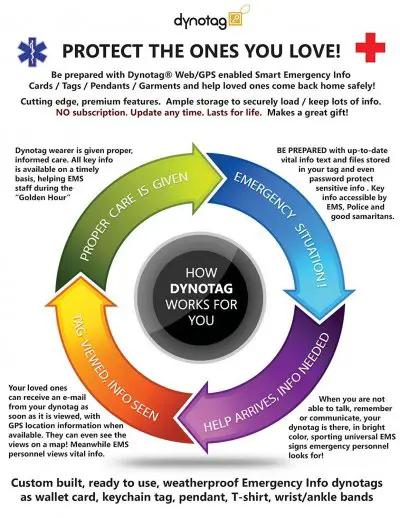 If you're looking for a cheap effective way to make it easy for anyone in the world to get information to you if they find your dog then this is the tag for you. Simply put the tag on your dog fill in all your information online and you're good to go. The way this tag works is if someone scans that tag with a smartphone or computer you'll get a notice of exactly where the tag was viewed, and by whom. It has no batteries but rather is a great way to get your dog back to you if someone finds it.
One Charge, No Subscriptions
The Tags have a lifetime guarantee and the only way they won't work is if they fall off the dog. And even then, if someone scans the back you will be able to find out where your dog was to give you a location to focus your search.
No Batteries
This is a passive system that requires no batteries or maintenance, it simply reads the QR code on the back of the tag and transmits information on your dog to the person viewing the tag and pings it back to you so you can find each other easily, and you can get your dog back.
Cost and Value
A great bargain, but it's important to remember that this tag isn't going to track your dog in real-time, so keep that in mind. You're going to have to rely on the kindness of strangers who will read that QR code on the back of the tag before you get any information on your dog. Still, it's a cheap and easy way to keep track of your dog.

7

. SportDOG Brand TEK 2.0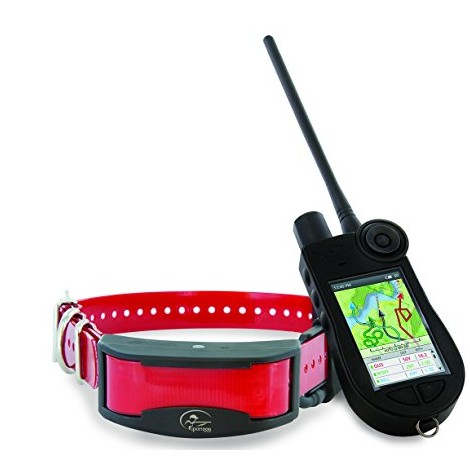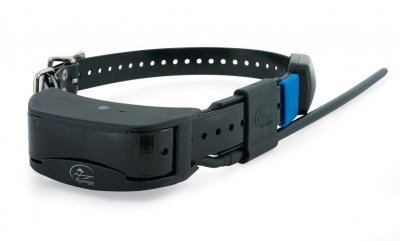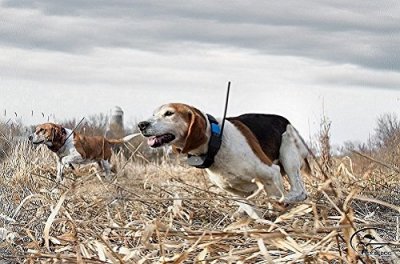 With the introduction of Bluetooth capability, dog owners can get real-time audible voice updates on their dogs' locations through a Bluetooth-compatible earpiece which you have to purchase separately. Simply put, no other GPS dog collar system allows you to hunt and navigate with such confidence.
Improved Technology
This tracking device comes with a new look technology, SportDog improved the technology game by introducing the TEK 2.0. The TEK 2.0 technology exceeds all other tracking devices on the market regarding range, accuracy, and reliability. The already loaded maps keep you on course while the system delivers feedback on your dog's location.
Batteries
Buying new batteries can get to be quite costly over time. With this collar, you can simply recharge the batteries before the next use. A full charge can be done in just four short hours. This provides you with 24 hours of tracking per full charge.
Cost and Value
Because the SportDog is one of the best, if not the best, it comes at a very high price. If you are planning to get one of these for your dog, expect to pay a lot.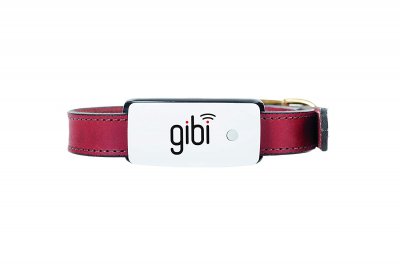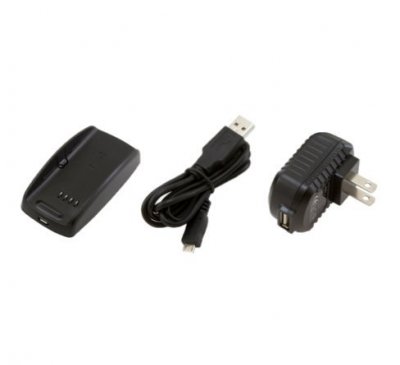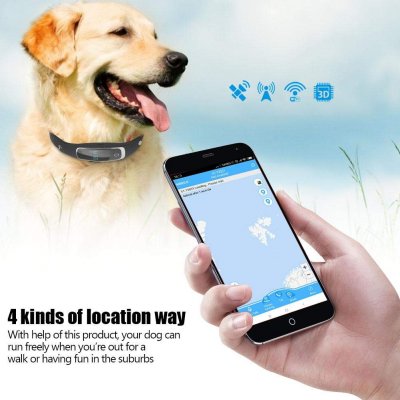 The whole tracking system is affordable but comes with a monthly service fee. This uses advanced location tracking and the largest wireless network in the nation to find your dog wherever they go.
Added Benefits
The Tag Plus comes with an air temperature sensor that protects your dog from extreme temperatures. This device monitors your dog's surroundings and notifies you when they get too hot or too cold.
Apps
In addition to normal tracking, Tag Plus comes with numerous useful applications for Android phones and iPhones such as maps and directions, activity, text and email alerts, and health monitors.
Cost and Value
Tag Plus is not expensive despite it being of high quality. It is affordable even for the lower-income earners. It is lightweight and durable; it keeps track of your dog activities. Great for those looking for a basic yet very functional product.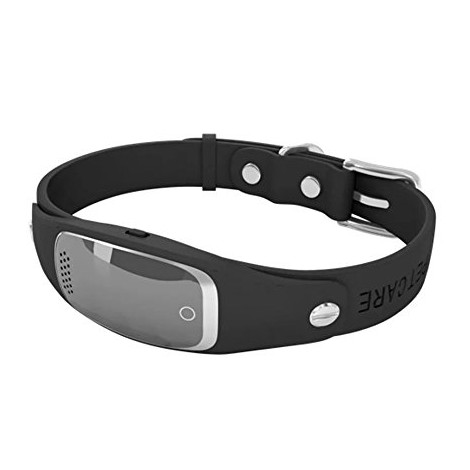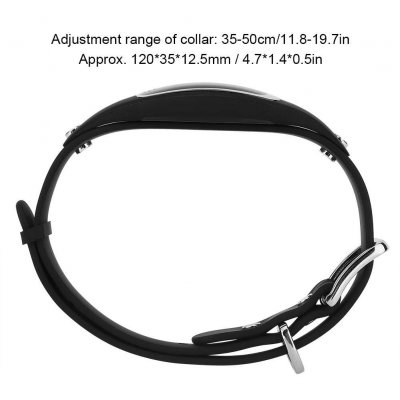 DJLOOKK Dogs GPS is an elegant device that mounts on your dog's unit to track its fitness, location, and even ambient temperature. This is a classy option aimed for the comfort, fashion, and fit of your dog.
Does just about everything
It permits you to track a lost dog with GPS, monitor the dog's activities, and receive temperature alerts when your dog gets too cold or hot.
Stay connected
DJLOOKK Dogs GPS application if used with the smart collar helps you take a more conversant and active role in handling your dog's safety and to feel connected to your dog even when you're distant from each other.
Cost and Value
This is not expensive. If you cannot afford the other expensive options in this review, then this is an excellent choice for you.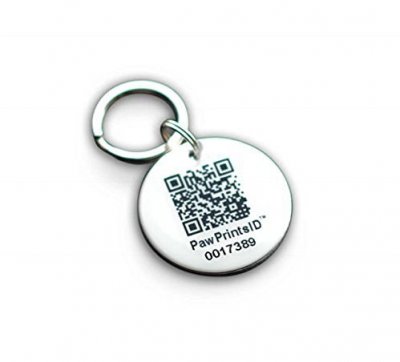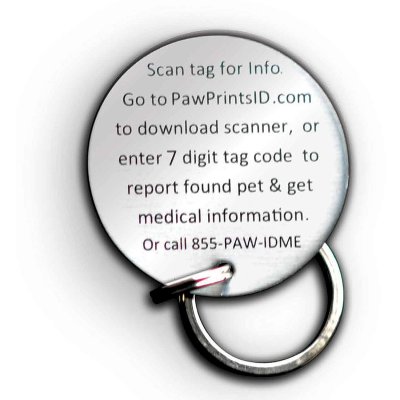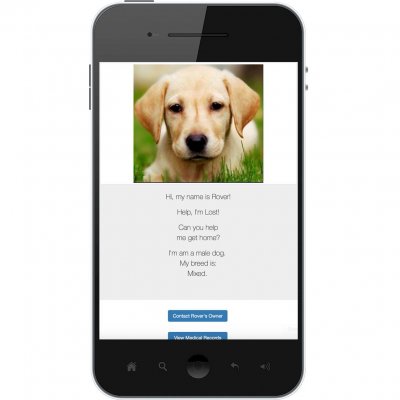 Another passive ID system that relies on strangers reading the QR code on the back of the tag to get the information to you. But this tag will also transmit all kinds of information on your pet to anyone who finds it so it's not only about names and addresses its information for the vet in case your dog has some special needs.
Stores photos digitally
It actually stores all kinds of information, X-Rays, vets records, photos so anyone who scans the tag is going to get every bit of information they need to keep your dog safe until you can get there.
Works Anywhere
This is a truly universal tag that will ping you no matter where your dog ends up. And while it's not likely that they're going to swim the Atlantic for their long-awaited European vacation it's still good to know that if you're overseas and your dog runs off you can get a notice.
Cost and Value
For a passive system, this is pretty expensive but the information is engraved directly onto the collar so it won't fall off or break, so it'll last for a good long time.

Subscribe to our Newsletter