Best AR15 Accessories Reviewed & Rated for Quality
last updated
Mar 05, 2019
The firearms market and the hobby of collecting them and shooting is one of the most vast and dizzying markets on earth. There's always something to improve, something to add to your arsenal (literally in this case), something else that will significantly bolster your tools. It's a game of few big purchases, and many tiny ones. The AR15 is one of the most popular rifle firearms in North America, and that makes the marketplace for accessories available for your AR15 extremely varied. Whether you're searching for something to help develop it into a more tactical beast, or use it for more of a range rifle, competitive shooter, or even a hunting gun, there are many avenues to take in the accessory department. Below, you will find some of the greatest, top-tier but budget-friendly additions that anyone looking to improve their AR15 should consider.
6
Interviewed Experts
10
Researched Sources
12k
Total Readers
32k
Reviews Considered
180
Hours Researching
20
Products Evaluated
Value
Materials
Features
By Default
In Depth Review Top 10
Magpul MOE M-LOK
11 Tactical Double
ATI Vertical Forend Grip
Real Avid Gun Tool
Magpul MIAD GEN 1.1
Real Avid Scraper
Magpul Magazine Grips
Magpul MOE
Warne A645 45°
BLACKHAWK! 2-Piece
Table of contents
Criteria Used for Evaluation
Other Factors to Consider
Frequently Asked Questions
Sources
Top 10 Picks
Three M-Lok slot options
Heat protected
Premium quality
Installs with delta ring
Very lightweight
Some reports of difficulty adding accessory plates
Difficult to remove
Starting us off on this list is the Magpul AR-15/M4 Hand Guard. Not only do we find that there's always another accessory to get with AR-15s, but there's also often a kind of essentialness that goes along with those accessories. Too many people settle for an average, unadorned AR-15. Those people are simply not getting the most that they could be getting out of their chosen weapon. This handguard is a simple, yet effective, addition that can truly change your AR-15 user experience.
Read more
Heat Protected
Guns get hot. They're basically tiny, controlled explosions that send out bits and bullets (depending on if it's a pellet gun or something more like an AR-15). While AR-15 don't have a hugely practical use in the day-to-day world, which keeps them from getting too hot too regularly and damaging your hands, taking one out to a shooting range can result in some warm palms. The hand guard that Magpul has created is heat protected. It's able to resist the high temperatures that the AR-15 will get up to, protecting your palms from burns and sweat.
Around the Clock Slots
On top of being incredibly strong, this product is also incredibly versatile. The M-Lok slots on this handguard are positioned so that they can be utilized in any way you would want. The slots are on the handguard at 2, 6, and 10 o'clock, giving you the biggest variety of usage positions. Not only does this offer a huge benefit for those looking for versatility, but it also means it's business as usual for those that want a regular kind of handguard.
Cost and Value
The top choice on our list should always be the perfect blend of realistic pricing and amazing value. That being said, sometimes it's difficult to find that kind of mix. This handguard clocks in at an average price, but the quality is beyond compare. While it's not the kind of thing you can get for any gun lover, for an AR-15 enthusiast it's the perfect gift: they'll get tons of usage out of it, it'll likely improve their shooting at the range thanks to the heat protection, and the price is one that can't be beat.
Very durable (reinforced)
Waterproof
No-slip pull tab
Bungee cord and cover flap system
Elastic compression strap
Only built for two mags
Might take some practice to open/shut silently
A perfect five star rating? Yes, friends, it does exist. Even the internet doesn't have anything negative to say about this map pouch. While some might be questioning the essential nature of having a double mag pouch specifically in connection to their AR-15, we have to say that it's probably one of the most versatile accessories on this list. Bags and pouches are always useful; why do you think so many people carry backpacks, satchels, and purses?
Read more
The Versatility
We've said it before and we'll say it again: Always bring a bag or pouch with you. You never know when you'll need a little help carrying some cool stuff or essential item. Even those that don't use an AR-15 will be able to get a solid amount of use out of this bag. Not only is it able to be added on to other bags, but it's got an incredibly silent structure. There's no crinkling or swishing. The no-slip pull tab is also a benefit, allowing for anyone to access the goods inside in any conditions. While the bag is built to be able to carry and quickly access AR-15 magazines, you could technically use it for snacks as well.
Nylon
Why should we care what the bag is made out of? Simple. The longevity of the bag is how long you'll be able to go without having to buy another one. This product has been reinforced at key points, and is built out of a nylon material that's incredibly durable. There's no breaking this bad boy. Not to mention the fact that it's waterproof, which can be a game changer for those living in wetter climates.
Cost and Value
A little cheaper than the handguard that's listed above, this AR-15 mag pouch has more to it than meets the eye. This makes it a versatile, durable, and highly sought after product in many ways. Not only do we find that we get a good quality magazine carrier, but we also get a versatile pouch that can withstand the elements. While the price might be a little high for those that are used to using pockets or fanny packs to carry their extra mags in, trust us when we say that this pouch will change your rapid fire game.
3

. ATI Vertical Forend Grip
Comfortable to grip
Non-slip
Picatinny rail attachment
Very durable and strong
Folding design
Folds entirely or unfolds entirely; doesn't lock well in other positions
Some reports of shifting/moving
Finishing off our top three spots is this forend grip. Not only does the AR-15 need a little bit of extra support, sometimes we need the extra grip too. Extra grip and a strong support can do a number of things. Namely, improving your shooting capabilities. While we're sure that anyone who owns an AR-15 is a great shot already, this forend grip is just going to improve their capacity at the range.
Read more
Comfortable
The comfort grip isn't just for bicycle handlebars and video game controllers; now it's available for your gun too. This comfort grip lets your hands sit in the perfect spot to support, aim, and fire. While our hands can get tired of holding and squeezing after a while, that certainly won't be happening here. The non-slip texture is also a nice touch, keeping particularly sweaty hands gripped and focused.
Picatinny Rail
It's hard to tell from the photos, but this forend grip is actually latched onto the AR-15 with a typical picatinny rail. There's no need to purchase any additional products when you've got this forend grip, especially if you're someone who's already dabbled in AR-15 accessories. Likely you've got a Picatinny rail already attached, which means all that's standing between you and great aim is purchasing this forend grip. We're big fans, and think that it was a smart move on ATI's part to allow the grip to attach to a basic rail.
Cost and Value
When you've already spent a lot of money on a high quality AR-15 it can be difficult to rationalize spending more money on it. However, trust us when we say that this product is worth it. If something isn't quite working right with your aim, we suggest picking up this accessory. Whether we like it or not, accessories are always going to cost money. Luckily for us this is one that gives us a huge benefit for a small cost. The only downside is that it's not very versatile; it's really just able to be used as a grip. It also takes up a fairly large footprint of space in terms of the gun. We still believe the benefits are huge, though.
Comes with case
Incredibly durable
AR-15 specific tools (35 of them)
Excellent price
Durable (oxide coated)
One report of a piece missing on arrival (customer service sent a replacement)
No color options
Ever wondered what the "all that and a bag of chips" gun accessory was? Look no further than this multi-tool. The perfect option for the gun lover who has it all, this AR-15 multi-tool provides easy-to-use accessories that can be used to save the day in any and all situations. There's not enough space on our list to tell you all the positive pieces this multi-tool has. Honestly? It's best to just check it out yourself. There's nothing that this tool can't do.
Read more
AR-15 Specific
It sounds silly to put this as a positive considering the fact that this is a list full of AR-15 specific accessories, but there's just no other way to put it. All of the tools on this multi-tool were included with the AR-15 in mind. Not only do the scrapers work for every nook and cranny of the bolt and carrier group, but there's screwdrivers that work specifically for the screws holding your AR-15 together. There's even a sight adjuster and a magnetic box to keep small screws and other objects in. Nothing is extraneous, and nothing is unspecific. This is an AR-15 specific multi-tool all the way.
The Case
One thing that always gets overlooked when people purchase a multi-tool is the case. The case of a tool is just as important as the tool itself, especially when it's a practical one like this. The AR-15 multi-tool case is almost more important, as it's the only thing keeping your multi-tool safe when out at the range or in the field. The case on this multi-tool is sturdy and structured, and able to be attached to a belt, case, or pouch in a variety of ways. Plus, the access on the top is easy to open and pull out one handed.
Cost and Value
At a first glance this multi-tool might seem a little on the expensive side. However, by rationalizing it as the fact that you're getting 35 separate tools specifically meant to be used on your AR-15, it makes the price tag even more reasonable. The fact that it includes a carrying case is nice too, as that means you're more likely to use it when you're out in the field. The value is definitely exceeding the cost in the case of this accessory, which is an excellent piece of proof that this product is a good one.
Storage core
No-slip grip
Changeable front and rear straps
Includes hardware
Easy install
Some reports wishing for even more no-slip grip
Slightly expensive
This pistol grip is the next on a long list of great AR-15 accessories. Not only does this pistol grip make for an easier time hitting targets and taking names, it also offers more options for cool pistol tricks. Actually, we're not too sure about that last point. The pistol tricks that we know are few and far between (well, non-existent to be totally honest). We're sure that this awesome grip would help, though!
Read more
Hardware
The most annoying feature of any accessory is inevitably the hardware it takes to put it all together. Luckily for us, Magpul has ensured that we're getting the best of the best. While most grips and accessories don't often come with the hardware that it takes to put it all together, this pistol grip has it all included. This makes installation easy, and doesn't require any last minute trips to the store on your way out to the shooting range.
Changeable grip
One thing that many grips don't offer is the ability to change and reform based on your needs. Handheld pistols need to fit well into your hands in order to be effective. The fact that this pistol grip can change between different sizes/options for the front and rear straps means that it's going to fit perfectly for you every single time. Plus, the inner portion of the pistol grip can change as well. It can be used for sneaky storage!
Cost and Value
Some of the reviews said that this grip was on the more expensive end, but we think the quality and versatility makes it still a great value for the cost. Not only do we get quite a lot of options for use, there's also the opportunity to change up the grip based on your personal needs. The high quality craftsmanship goes on to prove that the value is inherent in this product. We know that you won't be disappointed.
12 different edges and slots
Versatile compatibility
Average price
Excellent, durable quality
Incredibly lightweight
Separate, specialized tool; not a gun add-on or part of a multi-tool
Potentially out of budget for those that don't shoot often
Surprise, surprise. This is a product that doesn't necessarily need to be used specifically on the AR-15s. The product description lists this accessory as being appropriate for any AR bolt carrier group surfaces. Sure, this might count as more of a tool. However, it's still an essential item for any and all AR-15 enthusiasts. The best gun is a clean gun, and this scraper will help ensure optimal functioning.
Read more
Lightweight
Imagine: You're out in the field, trekking around in the mud and hitting red and white bullseye targets with your AR-15. It's a practical exercise, and the guys ahead of you are quickly gaining ground. If only you didn't have so many tools! Luckily for you, your scraper is the last thing on your mind. You can whip it out and clean your bolts at any time, without having to worry about the weight it will add to your field pack. The lightweight feature of this scraper is one that might be looked over, but really can make a difference when the practical use comes into play.
Specialized design
So, what's the big deal with scrapers anyway? Why would we even bother having any? Believe it or not, scrapers really do help to improve the functionality of your AR-15. This one in particular has been created by Real Avid to aid the hunter and field trekker in their adventures. It's got a specialized design that includes slots and edges appropriate for cleaning 12 different bolt carrier surfaces. You're always going to have the right scraper for the job when they're all on one single tool!
Cost and Value
This might seem expensive for a scraper, but we're willing to bet that anyone who's used it would say that the value definitely makes it worth it. The durability of this scraper means it's going to far outlast any of the other cheap copycat versions out there, while the versatility of its specialized design makes it easy to use for any and everyone, no matter what their experience has been with scrapers in the past. The value is certainly worth the cost, even if you don't think you're going to use it every time you take your gun out-- once you've tried it, it's certainly going to change the game.
Three pack
Excellent price
Intensely strong grip
Compatible with AR-15 and M-16 rifles
Excellent quality
Difficult to get off
Not an essential gun accessory
Looking like a cool dude is even easier now with these incredible magazine grips. Do you find yourself fumbling at the range when battling it out with your friends in a quick-reload contest? Do you keep struggling and dropping the magazines you're carrying or working with? We know that the magazines are tricky to carry and reload, especially when your hands are sweaty (or cold, depending on the extreme conditions you're working in). Magazine grips may not be an essential accessory for your gun, but it's certainly a nice touch (literally).
Read more
Totally No Slip
There are some forend grips that have been no slip, and some that have been formed and styled for comfort, but none of them have been quite as totally and completely non-slip as this accessory. The whole point of magazines is to click into the gun and to provide more ammo. They can't do that if they're living on the ground, slipping out of your hands, or bouncing along the shooting range floor. The synthetic rubber loop design makes it incredibly easy to grab and go, without falling, flipping, or failing. These babies make magazines totally non-slip.
Constructed For Success
It sounds cheesy, but the reason behind the creation of a product truly makes a difference in the execution of the project. Many people think that any old grip will do. Just wrap something sticky around a magazine and it'll help make quick changes faster. These magazine grips were based on the developments being made by the special military units. Those are the guys that truly need reliable quick change grips. That's how we know that this design is one that's designed for success.
Cost and Value
Apparently, they're a little hard to get off, but that doesn't change the fact that we could actually use these again and again. Multi-use grips all of a sudden make this product go from seeming a little overpriced to totally reasonable. For the right person, of course. The average AR-15 user doesn't necessarily need magazine grips. However, the avid shooter (and anyone with buttery fingers) will find that these babies are the best in the business, and will absolutely improve the look and quickness of your magazine changes.
Shallow V
Comes with the hardware
Fills the AR-15 trigger gap
Lightweight, but durable
Easy install
Difficult to drive roll pin
Customer support not always the best
Magpul is back, but this time there's a different product in tow. One of the leading companies building accessories for AR-15 rifles, Magpul's trigger guards have got everything figured out. Not only do they come with all the essential hardware, they're actually really useful for all-year hunters. These are a great addition to any rifle that needs a little extra trigger love.
Read more
Shallow V
Get your minds out of the gutter, people. We're talking about the V on that trigger; or rather, on this trigger guard. The shallow V is a welcome change from the tighter and smaller V that normally is found on gun triggers. This is useful during the winter months as many people need to wear gloves while out hunting. The shallowness of the V offers more space for a gloved finger, and makes what used to be an awkward part of the AR-15 into the perfect little curve for any thickness of finger.
Filling the Gap
Another gutter thought? Really? We're not even going to acknowledge it this time. What we're talking about here is the awkward gap that exists on pretty much all AR-15s. There's always a little bit of space at the rear of the trigger guard. This product ensure that that gap is filled, which ultimately keeps you safer. The less gaps there are on the gun, the less you'll find that there's the potential to get caught in it.
Cost and Value
One of our cheaper accessory options, this trigger guard is the perfect addition for those who want a smooth and stylish gun. While it's a subtle change, it's definitely going to make a difference. We know that the cost either seems remarkably cheap or way too expensive for such a little piece of metal (depending on how passionate you are about your guns). We assure you that there's some great reasons to get this accessory, and the value will definitely line up with the cost.
Side mount
Easy to install
Lightweight aluminum
Picatinny mount
Incredibly high manufacturing quality
Slightly more expensive
Only a 45 degree option (no flat top mount option)
This is next accessory is one of the most meta accessories on our list. This is an accessory that's actually an aid to an accessory. It's not typically classified as an accessory itself, but rather a way to make the accessories go on and stay on. This is a Picatinny side accessory mount, which makes it easy to add accessories to any compatible gun. With this mount it's possible to add a multitude of accessories onto the side of the gun.
Read more
Side Swept
It's not so much that we don't want the ability to mount things right on top of our guns. There are instances where that's very useful. Scopes and scope mounts, for example, are really crucial on top of the gun, and don't typically have the same effect when mounted on the side. By placing this side mount option onto your gun, you're going to free up a whole lot more space on the top for essential things like eyeline. Flashlights can now be mounted to the side of your gun thanks to this mount, making it an excellent accessory for those that want more accessory options.
Solid Aluminum
In a few of our other buying guides we discussed the benefits of utilizing aluminum rather than steel for various accessory builds. The quality of aluminum is very high, and it's incredibly durable. Sometimes it's even more durable than steel, believe it or not. The other benefit to aluminum is that it's less heavy than steel as well. Steel can add unnecessary and unwanted weight to a gun, while aluminum is light and easy to carry. This ensures that your aim isn't going to change, and you'll be able to run with that gun just as easily as before.
Cost and Value
A good mount could be considered priceless, though there's always a cost associated with it. While this might be a little more expensive than some of the mounts we've seen, we know that the product itself isn't going to be sub-par. If anything, we trust the Warne brand to delivery quality every time, even if the price is slightly above average. The value that we get from this accessory is high in terms of usability too, as it allows for other accessories to be added on.
Vents prevent heat build up
Very lightweight
Works as a handguard
Very secure; interlocking and uses 4 screws
Easy install
A little expensive
Some reports of it not being quite long enough
The final option on our list is the Blackhawk! 2-piece Quad Rail Forend. Like the other forend we included on our list, this is a great option for those that are looking for more stability. The brand itself is a good one, which means you can rest assured that you're getting a good quality quad rail for the price.
Read more
Hand Guard
So, why opt for this forend over another? What's the difference? Honestly, there's benefits to all the different types of forends. The biggest thing that sets this one apart, though, is the fact that this quad rail from Blackhawk! fits more like a handguard rather than a real and true forend. This means that the design is lighter and slimmer, allowing for the least amount of impediment when putting it on your weapon.
Super strong
Some reviews that we've seen of other, cheaper products list one of the drawbacks of screw securing methods as loosening over time. Luckily for us, Blackhawk! knows that you can't risk having a handguard or forend fall off in the middle of the shooting range or field expedition. They've created a system for this product where it's actually held together by interlocking halves attached by four screws. This ensures that not only will the forend stay put, it's interlocked together for extra safety. This also makes it easy to put on; all you need is a screwdriver and five easy minutes.
Cost and Value
This is the most expensive item on our list, but we're not mad about it. In fact, this item is potentially one of the strongest out of all the accessory options. Magazine grips are one thing, but this is a true gun modification accessory. This is a product that's going to change your whole shooting system. While it might be a little out of the range we initially set, we believe that you will still get a good value for the cost. We wouldn't recommend purchasing a cheaper model either; screws may come loose, making for a stressful and potentially dangerous situation. It's better to spend a little more and get the quality assurance than to cheap out and wind up worried on your next shooting range trip.
Criteria Used for Evaluation


Materials
Quality should always be the first thing on your mind; it's certainly the first thing on ours. We judge products not only from a technical standpoint but also from the standpoint regarding whether or not we would use the products ourselves. Some of may not be hunters, combat technicians, or skilled sports shooters, but we've all got someone in our family that these lists could directly assist, and so it's easy to set a minimum quality requirement when it comes to choosing products to even look at.
As always, the two main components of each product that we judged based upon as a simple baseline are build material and build quality. Many products, especially in the realm of firearms and firearm accessories, are made with hard-nosed metal materials, which comes as no surprise when you consider that anything shotty in terms of materials would and could be detrimental or harmful to users and those around them.
Material quality also extremely important. Regardless of the fact that most of these accessories for AR15 semi-auto rifles are made of metal, there are plenty of places and ways for manufacturers to cheap out during construction. We took a look at the composites of metals used, and the overall quality of any and all materials used.
There aren't a lot of areas in criteria that are more important in the world of firearms, and AR15 accessories, than the build quality and materials used, so we suggest that it be a priority in your search. As this was the case in ours as well.


Features
Unlike most of the lists we publish, when considering the best AR15 semi-auto rifle accessories we put a lot of attention and focus into the specific use cases for the product. These aren't the types of products that have more than one use, or have much versatility when it comes to being able to do more than one thing. Most accessories, while being developed, are designed and manufactured in order to accomplish one task, or fill a specific need, which is part of what makes them such good additions to one's firearm. But it makes for no reason to search for much versatility. So while shopping, as we have here in putting this list together, one should consider the specific use case, rather than aim for something more diverse.
The use cases do however, make things a bit difficult to judge one product against another. Almost all of the choices we made for products to add to our list were done so because they are the best option for their specific use case. But the lack of versatility means that comparison between different use case accessories is rather futile. We tried to cover the most area of this specific rifle with the choices we made, and believe we did a good job picking up a variety of products. That variety however, just isn't comparable to the other items on this list.


Value
Luckily for most AR115 owners, and fans of pinching pennies, accessories for these semi-automatic multi-use rifles aren't that crazy in price.
Price range is another one of those criteria that normally a lot of the weight goes into while we, and those shopping, use to decipher the area of interest when it comes to picking up a product that we're hunting for. But luckily for most AR115 owners, and fans of pinching pennies, accessories for these semi-automatic multi-use rifles aren't that crazy in price.
Like we mentioned in both build quality, and use cases, there isn't a whole lot of fair comparison across the board when it comes to the diversity of AR15 accessories. When comparing options that have the same use case, that's really when the price range you have, and the price range of the market come in to play. There's no denying that a lot of money can be spent while attempting to level-up your AR15 semi-auto rifle, but that makes the price you're willing to pay matter that much more. Compare, like we did, prices of similar products against each other, but as this list is for AR15 accessories across the board, not a whole lot of comparison between these products was made.
As with most things, you get better quality products if you're willing to pay as much as you can faithfully afford, and when it comes to the safety of a firearm for its wielder and those surrounding them, quality is key.
Expert Interviews & Opinions
Most Important Criteria
(According to our experts opinion)
Experts Opinion
Editors Opinion
Users Opinion
By Default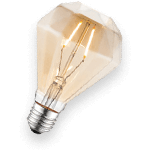 Safety First
Politics aside, firearms are dangerous things. Not just for whatever it is you're aiming at, but for you too. That's why you'll want to at least take a close look at handguards; some may be better, safer, and more comfortable for you than others. Free-floating handguards are generally more expensive, heavier, and usually harder to install than the alternative, which is drop-ins. They do improve accuracy though. The point is: always do your research!
AR-15 History
This weapon was first developed in the 1950s for military use. It was created to be a lightweight assault rifle and because of that, many people believe that the "AR" in the title stands for just that - assault rifle. This is actually incorrect as the initials stand for the name of the original manufacturer - ArmaLite. The AR-15 has come under fire over the last few years as it has been the weapon choice many mass murderers choose as it does a lot of damage very, very quickly.
Other Factors to Consider


Accessories
When considering accessories for anything, especially that of a firearm, how important and game-changing the accessory is, can matter a whole lot.


Compatibility
It's an easy point to judge a product on. Is it an accessory for an AR15 semi-auto rifle? Then you can check this box. If it's on our list, it's worth checking out, because we've already made sure it belongs here. When putting together your own list, you should ensure that it's compatible with the rifle you're shopping for.
Frequently Asked Questions
q:
Will this fit my weapon?
a:
Luckily for us, and for you, most semi-auto rifle firearms are created using the same-ish template. Meaning, that if you have or are planning on purchasing an AR15 from any company, these accessories should do the job, and fit your weapon. If for some strange reason, you're looking at this list and hoping that these AR15 rifle accessories fit your not-AR15 rifle, then we're afraid you'll most likely be out of luck.
q:
What accessory should I get first?
a:
This question came up far more than any other during our search and testing of these AR15 accessories. However, it's unfortunate because there's no real answer to it. There are so many great accessories out there for the AR15 semi-auto rifle, but when it comes to order of acquiring, the path doesn't exist. There are some things that one should consider over others if, for instance, you're seeking to improve a very specific part of your AR15, or improve the weapon for a particular use case, but that conversation is best left to the absolute professionals, or a different venue.
q:
What is the best accessory for the AR15?
a:
Again, another question without a real answer, but we can state that there are particular accessories that are best at improving your AR15 semi-auto rifle shooting experience in their very specific use case, and none of them could be considered the "best accessory" in regards to the overall quality of use or experience.