Best Runners for Flat Feet Reviewed & Rated for Quality
In a Hurry? Editors choice: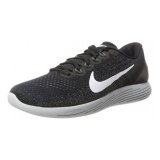 Test Winner: Nike Lunarglide 9

Running is one of the
most popular sports
across the world, for reasons that should be pretty obvious: everyone can do it. Kids, senior, parents, athletes, and slobs, everyone can run. As such, it's been seen as the kind of exercise you use to
get people exercising more
, by giving them an activity they can do whenever and then getting them to do it every day. Weight lifting and other activities tend to come soon after. But of course,
feet are not created equal
, and because of that, you may feel that some running shoes do better for you than others. In this instance, we're going to be looking at running shoes that work best with flat feet. So, let's get ready to hit the road running because we're counting down the:
Standout Picks
Criteria Used for Evaluation
Stability
Stability
One of the key features with any pair of shoes is the stability it provides you with when you wear it. Now, this may seem a bit paradoxical. After all, the act of walking or running, really moving the body forward in general, is really just the act of continuously falling and catching yourself over and over and over again, except really fast, in the case of running. Stability, however, adds to your ability to stop yourself and keep moving at a faster pace, instead of having to spend those precious nanoseconds in the recovery stage. Stability for flat footed running shoes is particularly important since it has an even more crucial role to play. Overpronation is a serious problem with people who have flat feet, and stable flat footed running shoes are meant to help with that.
Support
Support
But if there's one thing that every running shoe needs to get right, it's support. Support is what everyone looks for in their shoes, regardless of shoe type or the kind of foot they have. So of course, it's a big deal with flat footed shoes too. Support is basically how much strain is taken off of your feet when you're wearing the shoe for long periods of time, in this case, while running for long periods of time. As such, support is a bit bigger of a deal as far as running shoes are concerned, as they have to pull double time in order to make sure you aren't getting as tired as you would normally be when not wearing them, even though you're doing the same activity in either scenario. Not the easiest thing in the world, as you can imagine, but running shoes have been around for a while, so they've gotten this pretty down pat.
Breathability
Breathability
Now, this is one that every running shoe on this list needed to get perfectly if it wanted to be so much as considered for this list because a breathable running shoe should be industry standard. And really, it may as well be, because every other manufacturer who's survived understands this. How much oxygen your feet are getting vs. how much they're insulated, and sweating plays a huge part in the endurance of your legs when performing physically strenuous activities for long periods of time. This is why most running shoes make the majority of their upper out of thin mesh. Because the trade-off for losing that durability in exchange for added breathability is a gamble that most are all too happy to make. Running for long distances for longer periods of time can really make your feet sweat, and not getting them the oxygen that they need, as well as keeping them cooped up in an unventilated shell that retains all of the moisture that your feet put out is more than just an endurance killer. It's also a fast track to getting athlete's foot, as well as a host of other problems. Keeping your feet properly ventilated and dry should be considered a top priority.
Flexibility
Flexibility
Next up is flexibility. Now, while support is important, you don't want to go out there and run a triathlon in a pair of wooden clogs. Sure, they're plenty supportive, but how much do you actually like walking around in them, let alone running? Your feet need not only room to breathe, but also room to move, as that's when the best running gaits are achieved. A pair of running shoes need to breathe and provide support, but they also need to naturally move with the flow of your feet. They need to let you run as naturally as you would if you were going barefoot, while also providing you with the support you need to push yourself beyond your limitations.
Value
Value
Normally this is where we put a price, but for our final criteria, we decided instead to go for value. Because the cost of a running shoe is pretty ridiculous to the average person. But then, they aren't made with the average person in mind. Running shoes are professional tools, and while casual runners can use them, you will be spending a lot of money on them. So instead, we focused on the value of each entry, looking at how the running shoes we screened for this list justified their price to us, what they had to offer in return. This is why the price os the final entry on the list was made into such a big deal. It very nearly cost that shoe its spot on the list. Because professional quality is one thing but ask too much, and the customer will go elsewhere.
Top 10 Picks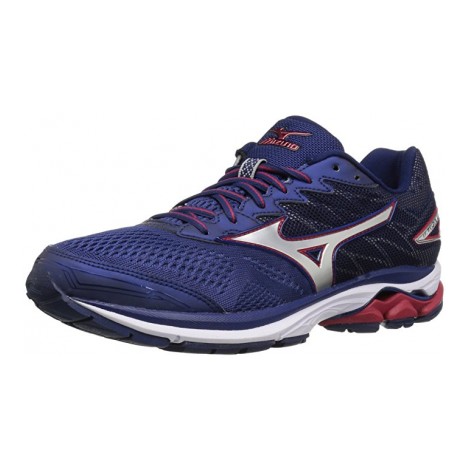 Kicking off our list, we have the Mizuno Wave Rider 20. Mizuno has accrued quite the legacy for themselves for being one of the absolute best manufacturers for shoes meant for flat footed runners. And nowhere is that more apparent than with the Mizuno Wave Rider 20. What makes it so great? Well, let's find out.
U4IC Midsole foam
When altering what kind of foot is best suited for a certain kind of shoe, it's all in the midsole. But it isn't just about how much midsole foam you put in, although that does play a part, it's also about the kind of foam you're putting in. And for flat foot runners, the best foam around is U4IC, which gives superior response and durability for flat foot runners.
Engineered mesh upper
More than any other shoe out there, running shoes need a mesh upper so that they breathe easier when you're running at top speed for long periods of time. But mesh uppers can really make your shoe less durable, so a good countermeasure to this is to make the mesh as strong as possible, which is where this shoe's triple zone engineered mesh upper comes in. Combine that with a cloud wave sole, and you have one of the easiest to run in shoes on the market.
Cost and Value
The problem with this entry is that its price range is a bit unforgiving. This is something you'll have to get used to with professional level running shoes, if you want the absolute best materials and performance, then you'll have to pay out the nose.

2

. Brooks Adrenaline GTS 18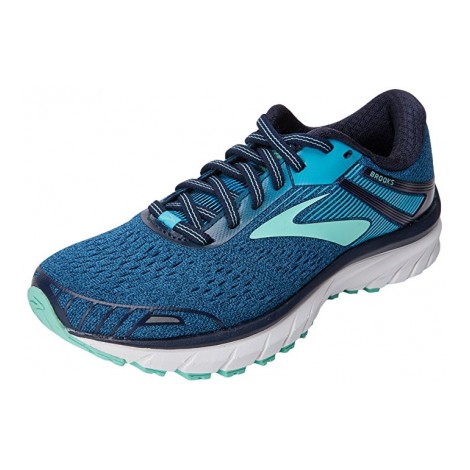 Coming in second place is the Brooks Adrenaline GTS 18. Brooks is a bit more obscure to those who don't doggedly follow shoe brands because that's pretty much exclusively what they specialize in. But with that said, being, so niche allows them to do running shoes better than most others on the market.
High energizing cushioning
Few shoes have the cushioning that the Adrenaline GTS line has. And the GTS 18 is the end product of that endeavor, giving you high energizing cushioning that keeps you performing at the peak of your abilities for longer periods of time, so you can hit the ground storming.
Stable support
If you have flat feet, then you need your shoes to be stable more than any other foot types out there, since that flatness actually works against you when you're running at top speed. Luckily the GTS 18 is here to give you the best in stability, by utilizing overpronation/stability support, that gives you the best in support for your feet while running.
Cost and Value
While still a bit pricey, this pair of shoes comes in a locked price this time around, and for much less than even the smallest price of the previous entry was asking for.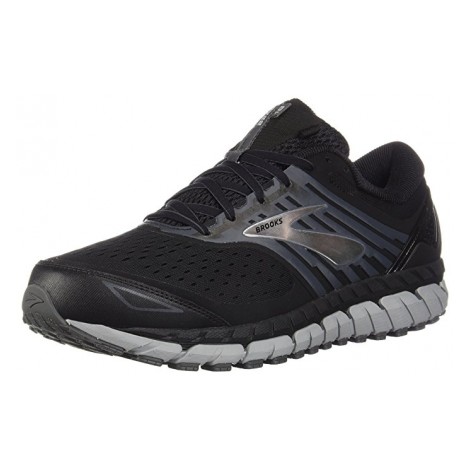 Finishing up our top 3 segment, we have the Brooks Beast 18. Another entry from Brooks, this running shoe might be the pricier option between the two, but compared to the 2nd place option, you're getting a lot more out of it. Making it a superior deal if you can afford it. So what traits does it have to suit that? Let's find out.
Moisture managing mesh
You're going to have to get used to running in conditions in which most people would be averse to doing so if you want to do this for a living. So, if you're going to be running in rainstorms, you'd best bring shoes that can keep up. Luckily, this shoe's moisture-managing element mesh will more than keep up with your needs, even in the harshest weather conditions.
External structured saddle
The saddle is one of the main means by which you can adjust your shoe, so if the key with a shoe is to be as comfortable as possible in order to provide as excellent a running experience as possible, then the saddle needs to be very adjustable, because no two shoe wearers have the same needs. Which is why this shoe comes with an external structured saddle that allows for adjustable support.
Cost and Value
As we said, this is the pricier option between this and the 2nd place option. And it lives up to that name, costing well over what the previous entry dared to charge you. However, thanks to its more advanced materials, this shoe manages to earn that price better, making it a very good deal if you can afford it.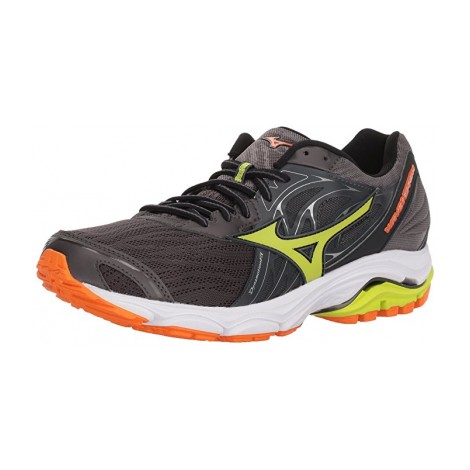 For the #4 slot, we chose the Mizuno Wave Inspire. Once again, we have an excellent entry from Mizuno, providing the perfect running shoes for those who fear the potentially damaging side effects of running with flat feet. So, with that said, let's take a look and see what this shoe does to help.
Cloudwave sole
The sole of the shoe is its most vital part, for obvious reasons. You can't have a shoe if the bottom is missing, and if that bottom is below average, then you aren't going to want to use that shoe at all. Which is why Mizuno shoes go with the cloud wave sole for their shoes, a soft, stable, and lightweight sole that will keep you comfortable even after hours of intense running.
Airmesh fit in upper
The mesh upper for this shoe is made of a soft, breathable air mesh that breathes with a smoothness most other shoes can barely even dream of. It's also known as a fit in upper, meaning it's more flexible, and thus provides more support than a lot of other uppers from leading brands. So, you can stay worried free about your feet getting hot and sweaty after running for too long and killing your endurance over time.
Cost and Value
This shoe is put at a rather average price for what it's offering you. It's actually a pretty good deal if breathability and comfort are at the top of your list for what you want from your running shoes.

5

. Nike Air Zoom Structure 21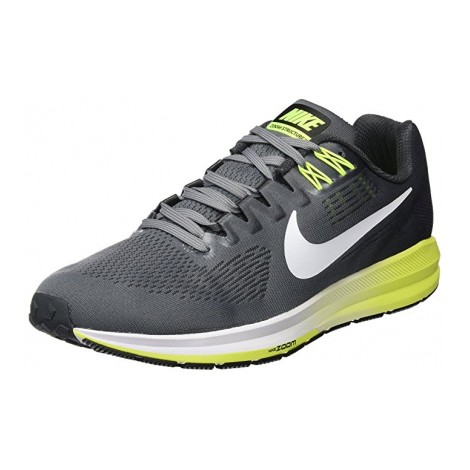 Coming in at #5, we have the Nike Air Zoom Structure 21. Nike is generally agreed upon to be one of the all-time masters of sportswear, so we had to put at least one of their products on this list somewhere. And we couldn't think of any better product than the Air Zoom Structure 21. So why did we choose this one over the many other excellent Nike shoes we could choose from? Let's find out.
Enhanced foot motion
One of the biggest misreadings of running is that you need to keep your feet and toes as straight as possible. This is unequivocally untrue. You, in fact, need as much toe movement as you can get in order to properly maintain top momentum and speed. Which is why this shoe gives you as much toe movement as a shoe can reasonably give through cushioned insoles and minimal stability features. True, it's on you to stay stable as you run, but the risk is more than worth the reward.
Flywire cables
But of course, you aren't left completely without support, as that would be counterproductive. To make up the slack caused by the lack of stability features in the toes, the midfoot is wrapped in Flywire cables that give the midfoot a supportive, custom lockdown that is guaranteed to keep your feet in place as you run.
Cost and Value
The big problem with this shoe is the price. While the smaller end of the price range is actually fairly reasonable, the price only goes up the larger you go, until it becomes almost obscenely expensive.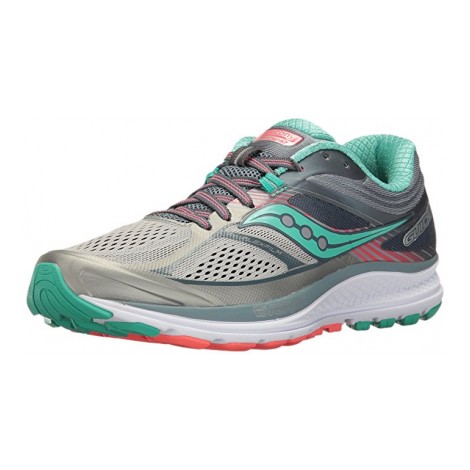 For the 6th place spot, we chose the Saucony Glide 10. Saucony is not nearly as well-known as Nike is when it comes to running shoes, or really any sportswear. But then, who is? And that is a shame because Saucony has scored some genuine wins, including the Glide 10. So, let's see what this one has to offer.
EVERUN topsole
When it comes to cushioning for a pair of running shoes, the keyword is not just to be cushioning, but to be consistently so, not stopping in its cushioning for your feet coming off of and hitting the ground. Which is why this shoe goes for an EVERUN topsole, which provides some of the most consistent support in the business.
Light stability
Stability is nice, and all but considering that walking and running is literally just the human body falling and catching itself over and over at high speeds, too much stability for a running shoe can actually be more of a hindrance than a help. Which is why this shoe provides just enough stability to be functional as a shoe, without actively getting in your way.
Cost and Value
Once again, we have another shoe that is perfectly affordable, in this case downright cheap, in its smaller sizes, but horrendously expensive in its larger sizes. So, if you're a plus size person looking to get more running in, you're probably better off looking elsewhere.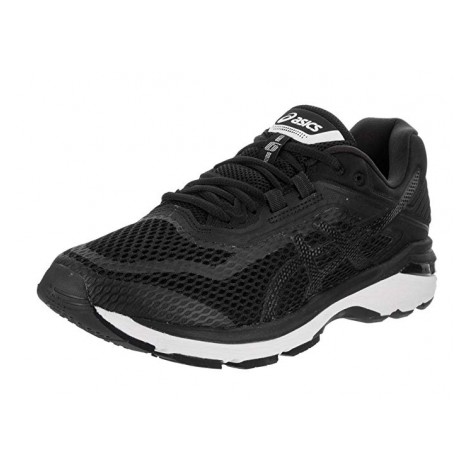 Coming in at #7 is the ASICS GT 2000 6 Running Shoe. Asics are of course a classic brand in their own right, so of course one of their entries got onto this list. This women's running shoe will provide you with some of the best support and cushioning you can find in the market right now. Let's find out how exactly they pull this off.
FluidRide Midsole
This shoe achieves maximum support for your feet through two methods. One is the FluidRide Midsole, which gives your midsole a soft, almost fluid-like support for the center of your foot. The second method is a Dynamic DuoMax support system, which keeps both ends of your feet supported at all times, no matter what the position of your foot may actually be.
GEL cushioning system
The parts of your feet that need the most cushioning while running are the front and rearfoot. These are the areas that you are going to be slamming against the ground the most and the hardest. Fortunately, Asics has you covered, through the GEL technology cushioning system, which keeps both ends of your feet nice and cushioned while you run.
Cost and Value
Once again, we have a shoe that has one set price regardless of size, and that price is actually very affordable for a shoe of this high quality. It isn't too high, but it's reasonably high enough that you know it's of high quality.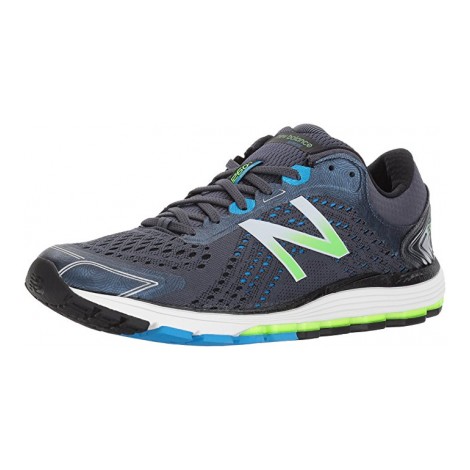 Kicking off our final three entries, we have New Balance with the 1260v7 Running Shoe. Like Asics, you can't really have a list of the best kind of any shoe type without mentioning New Balance, who has become a gold standard for many an athlete, and for a good reason. So, for their representative on this list, we chose the 1260v7. Allow us to elaborate on why.
No-Sew material application
Sewing is a really good way of putting together a good pair of shoes, but sewing means seams, and seams are where the problems start arising. Seams can easily burst, ruining the entire creation, especially if the shoe in question is one made almost entirely of mesh like this one. Fortunately, this shoe is made from a no-sew material application that removes the danger of seams.
Great midsole
When you're dealing with a flat foot build, the midsole is one of the most key areas you need to focus on with your running shoe. Which is why this shoe utilizes both fuel cell and absorb technology to provide your midsole with as comfortable an experience as possible.
Cost and Value
We're back to price ranges for these shoes, and unfortunately, that means that we're back to the prices getting outrageously expensive the higher in the size you go. This is nothing new, however, and the price isn't as bad as the last time around, at least.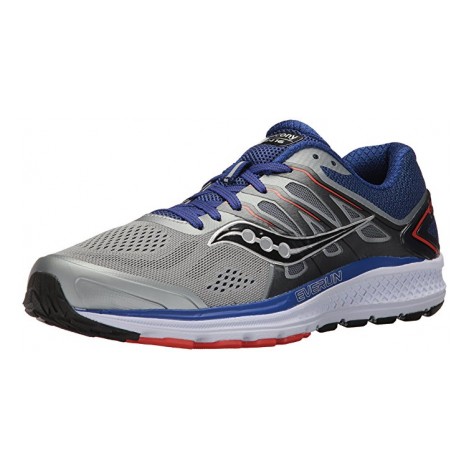 For our second to final entry, we have the Saucony Omni 16. Our last Saucony entry for this list, we could think of no better shoe to end our time with Saucony than the Omni 16. But what is it that got this shoe on this list, and what stopped it from overtaking its brethren by such a wide margin? Read on to find out.
SAUC-Fit
This shoe is outfitted with Saucony's trademark SAUC-Fit technology. This is a design flourish unique to Saucony, that, to cut a long story short, gives the shoe an incredibly adaptable, dynamic fit around the midfoot area. Giving you little trouble to run for long periods of time.
Tri-Flex outsole
The outsole is another incredibly important area for your running shoes because it's where a lot of the support and protection that a shoe normally provides comes from. Saucony understands this, which is why the Omni 16 is outfitted with a Tri-Flex outsole that gives you the right amount of flexibility and protection from your running shoes.
Cost and Value
While this shoe follows the same price range pattern as previous entries, it breaks the streak set by brands like Nike by having the price range be a lot more forgiving, and more something that people may actually be inclined to buy. Both the low and highest points of price in this shoe's range are decently affordable by the standards that this list has set.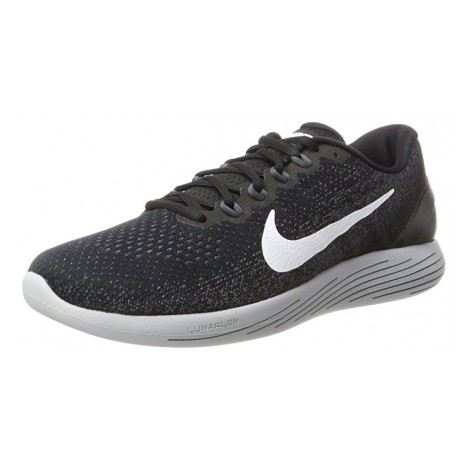 For our final entry, we could think of no better brand to close out with than Nike. In this case, the #10 spot goes to the Nike Lunarglide 9 Running Shoe. The Lunarglide series has always been a source for top notch quality, but the 9th entry has been meticulously upgraded to give you that stellar feel mile after mile.
Lunarlon foam
The best part about this shoe is its trademark Lunarlon foam. This aspect is what has made the Lunarglide series so famous, and made people so forgiving of its less admirable qualities, but we'll get to those. Lunarlon foam gives you a cushy, smooth experience while running that's unmatched even among Nike's other premier running shoes.
Flyknit and Flywire
The key to a good running shoe is support and breathability, without too much bulk. It's a very difficult tightrope to walk, but the Lunarglide makes it look easy. Through a combined usage of Flyknit material and Flywire cables, this shoe achieves an unmatched level of breathability and support with zero needless bulk added to the shoe.
Cost and Value
The biggest problem with this entry is the price. We've seen expensive price ranges on this list before, but this one's is the sole reason it's at the bottom of this list. With a decently pricey low point and an unbelievably expensive high point, if you fall on the latter end of the size spectrum, then you won't need us to tell you to take your business elsewhere.

Subscribe to our Newsletter