Best Runners for Flat Feet Reviewed & Rated for Quality
last updated
Mar 07, 2019
Running is one of the most popular sports across the world, for reasons that should be pretty obvious: everyone can do it. Kids, senior, parents, athletes, and slobs, everyone can run. As such, it's been seen as the kind of exercise you use to get people exercising more, by giving them an activity they can do whenever and then getting them to do it every day. Weight lifting and other activities tend to come soon after. But of course, feet are not created equal, and because of that, you may feel that some running shoes do better for you than others. In this instance, we're going to be looking at running shoes that work best with flat feet. So, let's get ready to hit the road running because we're counting down the:
In a Hurry? The test winner after 28 hrs of research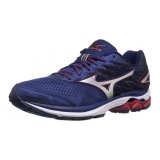 Mizuno Wave Rider 20
Why is it better?
U4IC Midsole Foam
Triple zone engineered mesh upper
Cloudwave sole
In a
Hurry? Editors choice: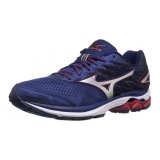 Test Winner: Mizuno Wave Rider 20

3
Researched Sources
28
Hours Researching
10
Products Evaluated
Midsole
Breathability
Comfort
Durability
Value
Support
Flexibility
Size
Materials
Adjustability
Fit
Motion Control
Stability
Outsole
Protection
By Default
Criteria Used for Evaluation


Stability
Stability
One of the key features with any pair of shoes is the stability it provides you with when you wear it. Now, this may seem a bit paradoxical. After all, the act of walking or running, really moving the body forward in general, is really just the act of continuously falling and catching yourself over and over and over again, except really fast, in the case of running. Stability, however, adds to your ability to stop yourself and keep moving at a faster pace, instead of having to spend those precious nanoseconds in the recovery stage. Stability for flat footed running shoes is particularly important since it has an even more crucial role to play. Overpronation is a serious problem with people who have flat feet, and stable flat footed running shoes are meant to help with that.


Support
Support
But if there's one thing that every running shoe needs to get right, it's support. Support is what everyone looks for in their shoes, regardless of shoe type or the kind of foot they have. So of course, it's a big deal with flat footed shoes too. Support is basically how much strain is taken off of your feet when you're wearing the shoe for long periods of time, in this case, while running for long periods of time. As such, support is a bit bigger of a deal as far as running shoes are concerned, as they have to pull double time in order to make sure you aren't getting as tired as you would normally be when not wearing them, even though you're doing the same activity in either scenario. Not the easiest thing in the world, as you can imagine, but running shoes have been around for a while, so they've gotten this pretty down pat.


Breathability
Breathability
Now, this is one that every running shoe on this list needed to get perfectly if it wanted to be so much as considered for this list because a breathable running shoe should be industry standard. And really, it may as well be, because every other manufacturer who's survived understands this. How much oxygen your feet are getting vs. how much they're insulated, and sweating plays a huge part in the endurance of your legs when performing physically strenuous activities for long periods of time. This is why most running shoes make the majority of their upper out of thin mesh. Because the trade-off for losing that durability in exchange for added breathability is a gamble that most are all too happy to make. Running for long distances for longer periods of time can really make your feet sweat, and not getting them the oxygen that they need, as well as keeping them cooped up in an unventilated shell that retains all of the moisture that your feet put out is more than just an endurance killer. It's also a fast track to getting athlete's foot, as well as a host of other problems. Keeping your feet properly ventilated and dry should be considered a top priority.


Flexibility
Flexibility
Next up is flexibility. Now, while support is important, you don't want to go out there and run a triathlon in a pair of wooden clogs. Sure, they're plenty supportive, but how much do you actually like walking around in them, let alone running? Your feet need not only room to breathe, but also room to move, as that's when the best running gaits are achieved. A pair of running shoes need to breathe and provide support, but they also need to naturally move with the flow of your feet. They need to let you run as naturally as you would if you were going barefoot, while also providing you with the support you need to push yourself beyond your limitations.


Value
Value
Normally this is where we put a price, but for our final criteria, we decided instead to go for value. Because the cost of a running shoe is pretty ridiculous to the average person. But then, they aren't made with the average person in mind. Running shoes are professional tools, and while casual runners can use them, you will be spending a lot of money on them. So instead, we focused on the value of each entry, looking at how the running shoes we screened for this list justified their price to us, what they had to offer in return. This is why the price os the final entry on the list was made into such a big deal. It very nearly cost that shoe its spot on the list. Because professional quality is one thing but ask too much, and the customer will go elsewhere.
Expert Interviews & Opinions
Most Important Criteria
(According to our experts opinion)
Experts Opinion
Editors Opinion
Users Opinion
By Default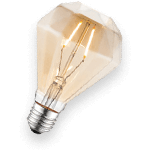 Professional Fit
It is important to consider getting your running shoes professionally fit. They have the best judgment on if the shoe fits your foot correctly if there is too much room or not enough. They can also help you with cushion, inserts and arch support if you need it as well. Especially for flat foot runners, seeking professional help is a smart choice.
Frequently Asked Questions
q:

Can I safely run with flat feet?

a:

Well we assume you've run a meter or two in your life before this, so we say you certainly can. When it comes to normal, short distance sprinting, you're in no more danger than anyone else. But running as a sport is another animal entirely. It requires endurance and support that flat feet are naturally disadvantaged at. Which is where these running shoes come in. Professionally running is all about finding the right kind of support for your feet, regardless of what kind of feet you actually have.
q:

I have an orthotic insole for my flat feet, do I need to use it when wearing runners meant for flat feet?

a:

This all depends on the kind of running shoes you buy. We can safely say with the ten we have gathered for this list that you will not need your insoles to run with them in a safe and easy manner. As always, it's all about keeping an eye out for the type of running shoe that's perfect for you
q:

I tend to severely overpronate on top of having flat feet, are any of these shoe models good at providing support for both those conditions?

a:

Overpronation and flat-footedness tend to go hand in hand with a majority of cases involving either of them, so most manufacturers just make their running shoes planning for overpronation by default. So, if you need a pair of running shoes for overpronation, you're in luck, because pretty much every brand of runner manufacturer has got you covered there.
q:

Why do these shoes cost so much? I know they're meant to be professional quality, but they're still shoes.

a:

It isn't just some arbitrary indication of professional quality, we assure you, there's a lot going on under the hoods of these shoes that most people are completely unaware of. Because that's the point, they're trying to help you run better, and you won't do that if you're thinking about the shoes. Running shoes need to be as impressive in craft as humanly possible, while being quiet as a mouse and completely discreet about it, with the overall goal being for the runner to not even notice what their shoes are doing for them.

Running shoes, especially ones so specifically crafted as flat footed running shoes, are made from the best materials money can buy, with the best minds each manufacturer can throw at a problem working to make them as efficient and excellent as they possibly can. From experimental new forms of midsole support to better methods of supporting your foot while retaining total freedom of movement, to whatever else they feel like throwing in there. With all that in mind, is it any wonder they cost so much?