Best Nike Leggings Reviewed & Rated for Quality
last updated
Mar 07, 2019
Ah, fall has finally arrived. The first sound of rain against our rooftops. The crunch of autumn leaves below our boots. The smell of pumpkin spice lattes. We can finally put away our airy summer attire, our mosquito repellant, and thin blankets. Gone are high electric bills, perpetual sweat, and sandals. Time to open the back part of our closet and bring out our scarves, sweaters, and you know what else? LEGGINGS. I am a huge sucker for leggings, especially leggings as pants. I wear them to sleep, to work out, to attend events- who knew they could be so versatile?
In a Hurry? The test winner after 22 hrs of research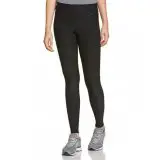 Legend 2.0
Why is it better?
Made from polyester
Dry fit
Comfortable
High-waisted
In a
Hurry? Editors choice: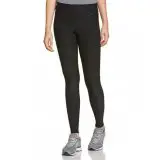 Test Winner: Legend 2.0

3
Researched Sources
22
Hours Researching
10
Products Evaluated
Materials
Advanced Features
Comfort
Fit
Breathability
Style
Flexibility
Overall Fit
Effectiveness
Support
Visibility
Versatility
Value
Compression
By Default
In Depth Review Top 10
Legend 2.0
Pro
Power Essential Crop
Power Essential
Leg-A-See
Club Logo 2
Power Poly
Power Training
Men's Pro
Pro Cool
Table of contents
Criteria Used for Evaluation
Frequently Asked Questions
Sources
Criteria Used for Evaluation


Materials
Material
You may have noticed that most, if not all, the leggings on this list have Dri-Fit Technology. This is extremely important when purchasing a pair of leggings. If you're not wearing leggings to work, or to lounge around the house, then you're most likely using them for sports or active wear. When we are active, we most likely sweat. And when we sweat, there may be stains. There's nothing more embarrassing than having a sweat stain in weird crevices of our legs, so it's important to look for quality material that is sweat resistant.
Nike's Dri-Fit technology is an innovative technology that is made from a unique polyester fabric that allows for breathability and is designed to keep you dry. This gets rid of annoyances like making sure you're aired out and have time to dry. This gathers your sweat and makes sure it's evenly spread throughout the top layer of your garment so that the sweat evaporates quickly.
You want to look for these types of materials when purchasing leggings: polyester, nylon, or spandex with some type of moisture management. This ensures that sweat is not trapped, but able to disperse off your body quickly. Also, this type of material is made for movement, so you will never feel constrained during your workout.
Remember that quality materials tend to cost more. However, it is important to invest in a few staple pieces that you know will last throughout the years. I used to buy leggings that were made from cheap material simply because they were inexpensive. However, I would have to replace those leggings every month because the seams would rip after a few washes, or the material would thin out and become sheer. Replacing my leggings every month actually ends up costing more than if I would have invested in a pair of quality leggings right away. Like I said before, my first pair of Nike leggings have lasted me for over six years with no signs of distress. When you think about clothing that you'll be wearing regularly, like leggings, you want to make sure that you're investing for the future. This also saves you time because you're not constantly going back to replace your torn leggings. Time is money!
Opaque
One thing you definitely do not want to do is buy a pair of leggings that are see-through. You don't want your underwear to peek through when you're doing a squat at the gym. A lot of leggings made from thin material are sheer, and while this might be okay for layering under clothes, it is definitely not good for working out.
What you want to look for is the material it's made of. Thicker fabrics tend to be less see-through, but this isn't always the case. Depending on the body type, these fabrics may be stretched out more causing transparency. What you want to do is try on the leggings at the store and do the "bend over" test. Try squatting, bending over, engage in some fitting room acrobatics, and see if you can see your undies or skin peeking through. If so, you know that these are not opaque, and may cause some embarrassment in the future. Investing in the right pair of opaque leggings made out of quality material will ensure that the fabric does not wear out over future washes and stay intact.


Comfort
Comfort
This is probably the most important one for me. Leggings are naturally supposed to be form-fitting. Imagine wearing a pair of jeans or trousers that are skin tight, and trying to sit, run, or walk in them! Horrid. Comfort may vary based on the individual, so you may want to try on your pair of leggings before you purchase them. What may be comfortable for some may be uncomfortable for others. Some might like a more snug fit while others prefer a looser fit.
The type of fabric you choose for your leggings may provide greater comfort than others. I like a softer fabric and find certain leggings made from spandex to stick to my skin. However, there are people who prefer a more elastic feel that can provide coolness during hot temperature. Certain fabrics feel itchier on different skin types and may need more
There are a variety of leggings that can provide the maximum comfort. You definitely want to choose from the material listed above, but there are also different types of cuts that you may prefer. There are skin-tight, body-hugging leggings that are meant to be worn as a base or for yoga. There are high-waisted leggings that provide a flattering silhouette and slims down the gut area. There are ¾ length leggings that can provide more breathability for the lower part of the body. Some say these types of leggings make them more "aerodynamic" during their workouts.


Style
Style
Leggings don't just have to be black (although one should definitely have a pair of quality black leggings for layering). There are so many different styles out there that can show off your personal style, so you're not just limited to the same old boring athleisure.
There's a saying that goes "If you dress good, you feel good," or "dress for success," and I am a firm believer in this. Sometimes just putting on a nice outfit can change your mindset for the entire day. It can make you more confident and attractive, which seeps into other areas of your life, like when you're interacting with someone or you're crushing it at work. The same idea goes for the right pair of workout gear. It can completely change your mindset during your workout and motivate you to workout harder and put in that extra effort.
Colorful, printed, patterned leggings are the new norm at the gym and there's a reason why. Clothes can influence our behavior and can subconsciously change the way we act. If you're dreading heading over to the gym while wearing frayed shorts and your old college t-shirt, try changing it up a bit and invest in a workout outfit, including a pair of fun leggings, that amp up your energy. There will be a direct shift in your mentality, and you'll not only want to be more active, but you'll feel confident in doing so. Some experts may call this "enclothed cognition"- the outward shift that happens that reflects your attire. Sometimes putting on a brighter color with fun graphics can cause a direct personality change, causing a more outgoing, cheerful you. There is a reason why wedding dresses are traditionally white to invoke feelings of purity, and black is the color to wear at funerals to reflect a more somber, serious setting. Brands use color theory depending on the type of business they are and carry symbolic meaning. To tie it back, the color you wear may affect the way you act. If you're investing in a pair of attractive, fun, colorful leggings, you're investing in your future mental shift.
Expert Interviews & Opinions
Most Important Criteria
(According to our experts opinion)
Experts Opinion
Editors Opinion
Users Opinion
By Default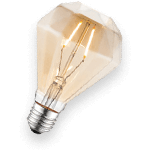 Comfort is Key
With Nike, you can expect quality and style. But when it comes to your activewear, especially leggings, comfort is key! Whether you are running, jumping, climbing or lounging, don't sacrifice comfort for the look.
Frequently Asked Questions
q:
What kind of leggings should I buy?
a:
This depends on what you're purchasing leggings for. If you're looking to buy leggings for the gym or for athletic wear, you definitely want to look for leggings that are sweat resistant and comfortable. If you're looking to buy leggings for layering or for style, you want to look for ones that are thin enough to add as a base layer.
q:
What kind of leggings flatter my body?
a:
While leggings are comfortable, they may not be flattering to every type of body. It's important to shop for your body type so that you feel your best. For those who are on the more petite side and fall under 5'4", you may want to consider a slim fit crop, or leggings that hit just above the ankle to give the legs a longer look, and also to ensure that you are not bombarded with fabric. For those 5'4" with curves, a sculpting crop legging will provide support around the waist without feeling suffocated.
For those on the taller side, a long mid-rise will showcase your long legs, but stop mid-hip for maximum comfort. Compression leggings are amazing for fuller figures, because they add support and sculpt in all the right places and provide a toned, lifted effect.
Some leggings have what you call a "control top" option, which covers the midsection and allows for a smooth silhouette. High-waisted leggings (my favorite) draws in around your waist, providing not only comfort but a toned appearance for your hips and butt.
A wide waistband sits below your belly button without jabbing into your sides. You want to look for wide waistbands with high elasticity, because it may be uncomfortable if they are too tight.
Seamless leggings soften a more muscular build, because the lack of structure and lines. These are good for layering under thick layers of clothing, or wearing as pants under a chunky long sweater. On the other hand, paneled or tiled leggings can provide shape to a thin, boxy build. These can provide the illusion of shape or curves- you want to look for panels running vertically through the legs.
q:
What brand is the best?
a:
This also depends on what you're using the leggings for. For athletic wear and training purposes, you want to go for brands that specialize in sporting wear. Nike, Adidas, Gymshark, and UnderArmour offer leggings made from a top-grade material that are made to be sweat-resistant and offer the right type of compression. Lululemon, Fabletics, and Beyond Yoga offer specific types of leggings that are made for maximum flexibility during yoga, and offer a wide array of colors and styles.
q:
Where can I purchase leggings?
a:
You can visit your local mall to see if they have brand leggings in their department stores. It's best to try the leggings on first to see if they fit well, are comfortable, and are opaque. If the prices of brand name leggings are a bit higher than you'd like at the department store, you may want to visit online stores like Amazon or eBay to see if they carry the style you want, at a discounted price.
q:
Can I wear leggings as pants?
a:
This is up for debate. While I am inclined to say yes, there are fashion police of the world who would fully say no. If you are wearing leggings as pants, there are a few key things you have to remember. Make sure they are not see-through. If they are see-through, they are basically tights and not leggings, and definitely cannot be worn as pants. If they are opaque, make sure you are wearing the appropriate underwear that won't show any "panty lines" and show creases. This is why some may be so averse to seeing others wearing leggings as pants, so you want to be mindful, especially in the environment you're in. A more corporate work environment may not allow for leggings to be worn in the workplace, while a more casual atmosphere will allow for them.
q:
What kind of shoes do I wear with leggings?
a:
This also depends on the environment that you're wearing your leggings in. Of course, when you're wearing leggings to the gym, you want to pair these with a pair of comfortable training or running shoes. If you're wearing leggings as part of your everyday or night-time attire, make sure that you're wearing the appropriate footwear. High-heels or stilettos are best suited for attire that isn't as form-fitting as leggings- opt for some mules with a pointy heel instead. Sandals provide a more casual, put-together look to leggings than flip flops in the summer or warm weather. Boots-combat, ankle, thigh-high- are great ways to layer your leggings during the fall weather. Loafers and flats are a trendy, stylish way to elevate your leggings look, and are versatile enough to be appropriate for most environments. If you're in a more wet climate that tends be prone to heavy rainfalls, leggings are a great way to layer under thick layers of clothing and pair with some rainboots. The thin fabric ensures that you can comfortably walk around without having fabric bunch up around your ankles.
q:
What else can I wear with leggings?
a:
You can find many fashion blogs that give you easy tips and styling tricks that make leggings appropriate to incorporate with all the pieces of your wardrobe. In most of these fashion websites and blogging tips, there are a few common themes. First, you want to make sure that the top you're wearing is long enough to cover your back and front side. This provides a flattering silhouette, as well as an aversion to embarrassing lines peeking through. You can also add long cardigans, sweaters, and jackets to frame your physique. Pairing leggings with sneakers and a graphic tee when you're out doing your errands provide an air of chic style, as opposed to sweatpants. Pair under miniskirts during cold weather to incorporate your summer pieces, as well as get more warmth than your regular pair of stockings or tights. If you're wearing patterned or colorful leggings, you want to pair them with a simple black or white top to provide a sense of balance to your look, but still be bright and fun. You can even dress leggings up for a night out or at the workplace with a bold statement necklace and a striking blazer. Leggings serve as a versatile base for many types of looks, and it may be fun to experiment with different colors or patterns.