Best Multi-Tool Knives Reviewed & Rated for Quality
In a Hurry? Editors choice: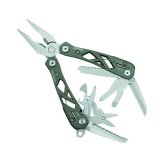 Test Winner: Gerber Suspension

Do you know what I need right now? A knife. We've all said it and what don't we have?
A knife!
So we end up using a kitchen knife or some other utensil clearly not designed to accomplish your goals, no matter what they are. So why not
invest a bit in a knife
, that is also a screwdriver, nail file, set of pliers, and compact fusion reactor (okay not this last one). Maybe you think I don't need something this big and bulky and maybe so, but if you're at all handy than you are going to need everything in one place from time to time. We've got a great selection of multi-tool knives to toss your way. It's a huge selection and they offer all kinds of different tools so come in and take a look.
Standout Picks
Criteria Used for Evaluation
Durability
Durability was the first thing we looked at but made it separate from the warranty. We did this since the convenience of a warranty doesn't make it okay to have a glass cannon product. Companies like Gerber, Leatherman, and Stanley were not excluded from this check, and some of their other products didn't make the list because of this. The durability criteria mostly affected smaller brands and generic brands that had not yet established themselves.
Their products were full of complaints about durability, usually with tools that used complex actions. And a lot of these durability concerns weren't associated with misuse, so it was a real red flag. Buyers can be confident that the products in the top ten passed this deep durability test and are ready for any task you have.
Since the knife is the star of the show, we gave that a separate category. Knife durability is important to the overall package when purchasing these. We looked at how it held up to pressure, cutting and how well it took to being sharpened. Some fared better than others, while the cheaper options couldn't make it past the cutting stage. We had some heavy favorites that moved up the list due to their knife durability and maintained that spot throughout the rest of the testing
Ease of Use
Organization and ease of use were a criterion that we went over multiple times. Even the best multi-tools on the list had troubles with this, but it led to some revelations with some products. Leatherman almost took the top spot because of this, and it shows just how close the race was to #1. Some didn't make the cut and were removed based on how hard they were to get open. And those that were billed as one-handed received harsher penalties if they didn't live up to expectations.
Feeling natural in your hands is something that not a lot of products can get right. This is hard to do when stuffing multiple tools into one model, and can get even harder when maximizing durability is a concern. Yet we managed to find options with the best ergonomics, even with pressure applied. Only a few were able to meet or exceed the type of grip customers would expect from a hunting knife. It was these outstanding products that made a great impression and earned a higher spot on the list.
Brand
Branding is something that can't be ignored when comparing top products, and in this category Gerber dominated. We look at branding the same as we look at notoriety. They are the most active in the industry, therefore have the most to offer with innovation. Branding also helped Stanley and Victorinox, two great alternative options on the list. They both made a positive impact on their work in the industry, and each provided a unique take on modern designs. Some other inclusions made the list based on past and present reviews in top magazines where their flagship models were on display.
And this is where the marketing comes into play and was a key criterion to determine the effectiveness of the brand. Marketing only affected the smaller brands, and it helped to determine whether we could trust their particular one. With so many choices available on the market, it would be unfair to go by top brands only while ignoring the smaller and less established ones.
Accessories
For the models on the list that came with cases or sheaths, we rated the quality of these accessories. Accessories should be held to the same standard as the product they are protecting. This was a difficult criterion to measure and became more difficult since the warranties were different for the included accessories. We found the best way to go about this was to take away points for low-quality accessories. If the included bundle didn't live up to expectations, then at most it would lose a spot or two on the list.
Value
Price is a complicated criterion of its own since many of the products on the list are in the low price category. A couple of them are in the mid-range category, but none high. When evaluation cost/value we looked at all of the previous criteria mentioned and then assessed an overall value to the product. If the value was met then it remained on the list. When the value wasn't met, we removed the product in favor of lower-priced competing models. This is why some big names may not appear on the list even though their products are well known throughout the industry.
10 Best Multi-Tool Knives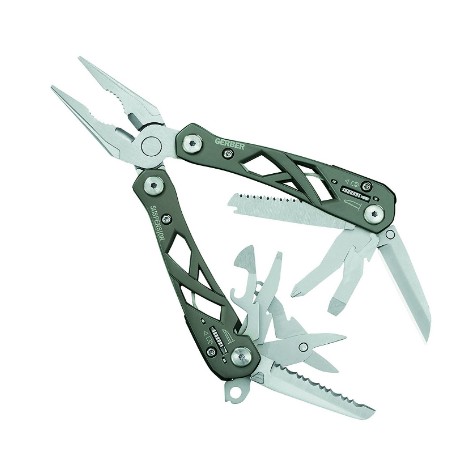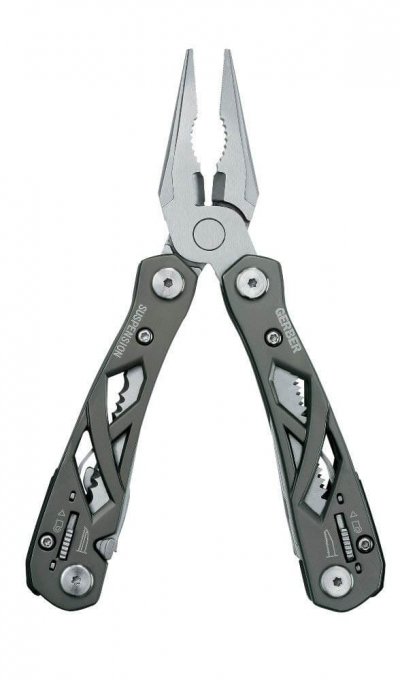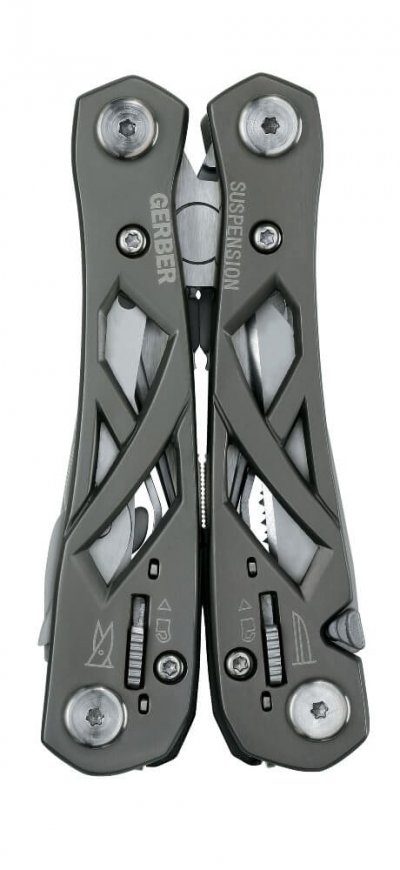 The king of the list is Gerber, which should come as no surprise to fans of their products. This is the best multi-tool in the industry, and at a price that is really customer-friendly.
Best Locking System
Safety is a concern when dealing with multiple sharp itemsin one tool. The Saf.T.Plus system by Gerber is built to ensure that customers get the best locking system possible without limiting the included tools.
Tons of Tools
Gerber constructed this option with the handyman or woman in mind. Offering the user a whopping 12 tolls in one small package. Making it virtually impossible that you don't have what you need at your fingertips.
Cost and Value
The best product on the list still maintains a low price, putting it in an elite category. Plenty of value can be found in any Gerber flagship model, especially one at a lower price than the competitors.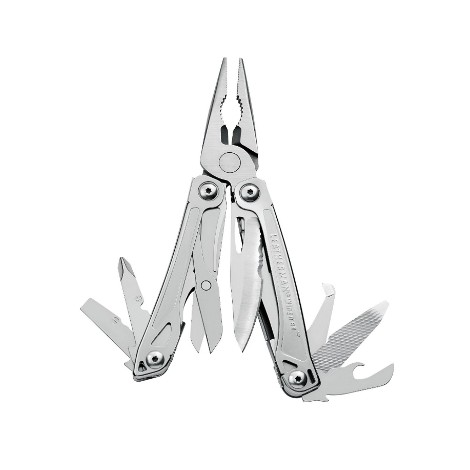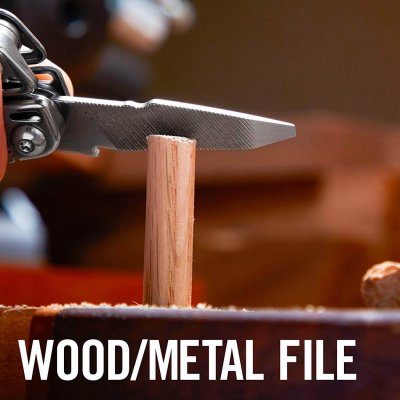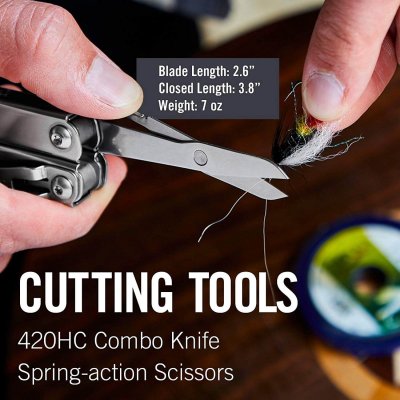 The best Leatherman product on the list is the Wingman, and it barely misses out on being the best product on the list. This is still their best model to date and is one of the better made in the industry.
No Price Gouging
The sheath and non-sheath versions are around the same price, giving customers an option without killing their wallet. And even with this being the best Leatherman product on the list, it is still priced well.
Guaranteed
Leatherman is so confident in its tool, you get a 25-year warranty on this little number. That type of customer service and satisfaction is hard to come by these days.
Cost and Value
Lack of shiny looks aside, this is a great value at the mid-price point. The only comparable option with this many features will lead consumers to the Gerber side.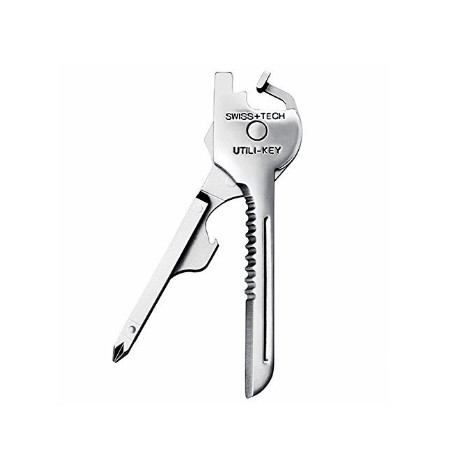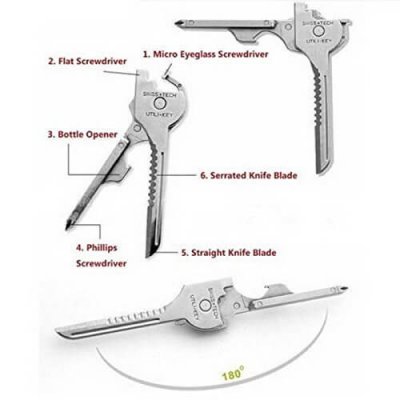 Price is always worthy of information when making a new purchase. With the many different tools available in the industry, this model stands out as a good choice.
Lowest Price
Buyers will get great value for their money with the lowest priced product on the list. It also ranks as one of the lowest in the entire industry, and all without lowering the quality of what's in the box.
Small and Mighty
This one may not have all the hidden tools the others on the list do, but it still packs a punch in the effective department. You will find both a flat and star screwdriver, the knife has both a serrated and straight edge to it. And for those with glasses, you will find a tiny tool to fix those loose screws when needed.
Cost and Value
The gift tin option is a great value, even if you plan on keeping it for yourself. It is not that much more than the regular packaging and includes a nicer look.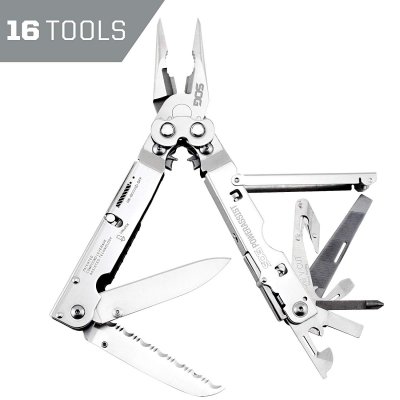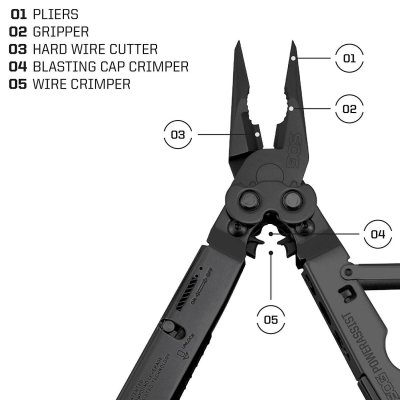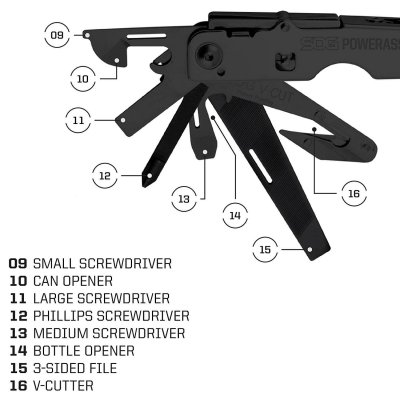 This is a classy looking tool that's packed with accessories that are going to let you do things that will leave you scratching your head but hey you never know. What we do know is that this has 16 different tool accessories that will let you do everything from open bottles to crimping blasting caps (yup, crimping blasting caps!). And it has a few knives and a few screwdrivers so it does it's basic job well.
Compound Leverage
This little patented element basically gives you more plier power by increasing the amount of leverage on the pliers beyond what just your muscles are capable of applying. You wouldn't think that this little trick works but it does and gives you a bit of extra power when you need it.
Various Knives
This isn't just a one blade party, this tool has a few blades on it that are going to come in quite handy. It has a 2.75-inch blade that's strong and sharp and it also has a serrated edge blade that's going to work well in the outdoors if you need to cut through some vegetation of small tree limbs. It also has a small set of sharp closing blades on the pliers.
Cost and Value
A bit pricey but you get a lot with this tool. The blades, the pliers, the wire cutters, the serrated edge knife, the blasting cap crimper, and the screwdrivers. It has so much to offer it's hard to say that this screwdriver isn't a value at the price.

5

. Leatherman Surge Multi Tool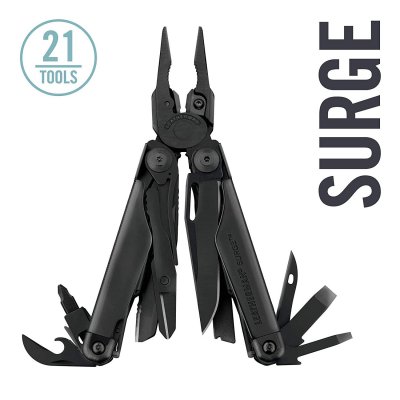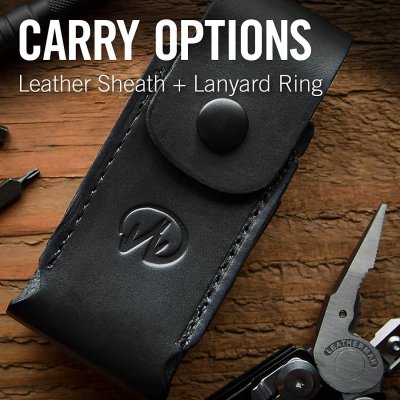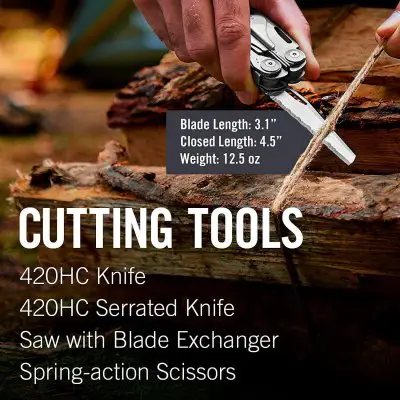 Good old Leatherman, like an old T-shirt anyone who is a fan of the multitool has at least one Leatherman. But the thing is Leatherman just keeps getting better at the tools they create. They are routinely high quality and they put a lot of thought into the design and usability of their products. The Surge is no exception, this is a great new addition to the Leatherman catalog.
21 Tools
This tool comes with a few knives, pliers, scissors, bottle openers, crimpers and even a saw with a blade exchanger in case it gets dull over time. There's just so much happening in this leatherman we literally can't really figure out how they stuff it into a small hand-sized package, but we're grateful they did.
25 Year Limited Warranty
As with all warranties, the keyword is 'limited' but generally, we find that Leatherman thinks about their customers as often as they think about making great multi-tools. Of course there are limits to their largesse but generally, if someone is giving you a 25-year warranty, take it.
Cost and Value
Leathermen don't come cheap. This one is pricey, but truth be told it looks so cool, and it does so much and it comes with such a solid warranty we're hard-pressed to find a reason not to spend the extra money. A great knife that's built to last decades.

6

. Victorinox Swiss Army Rambler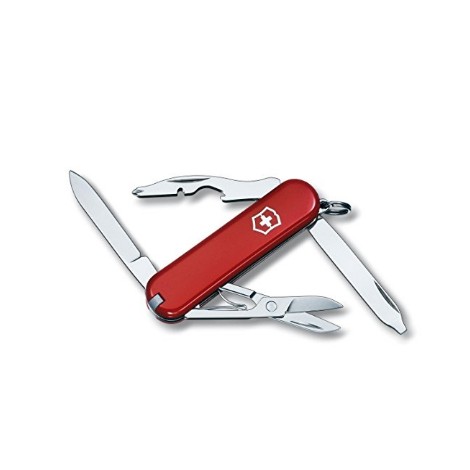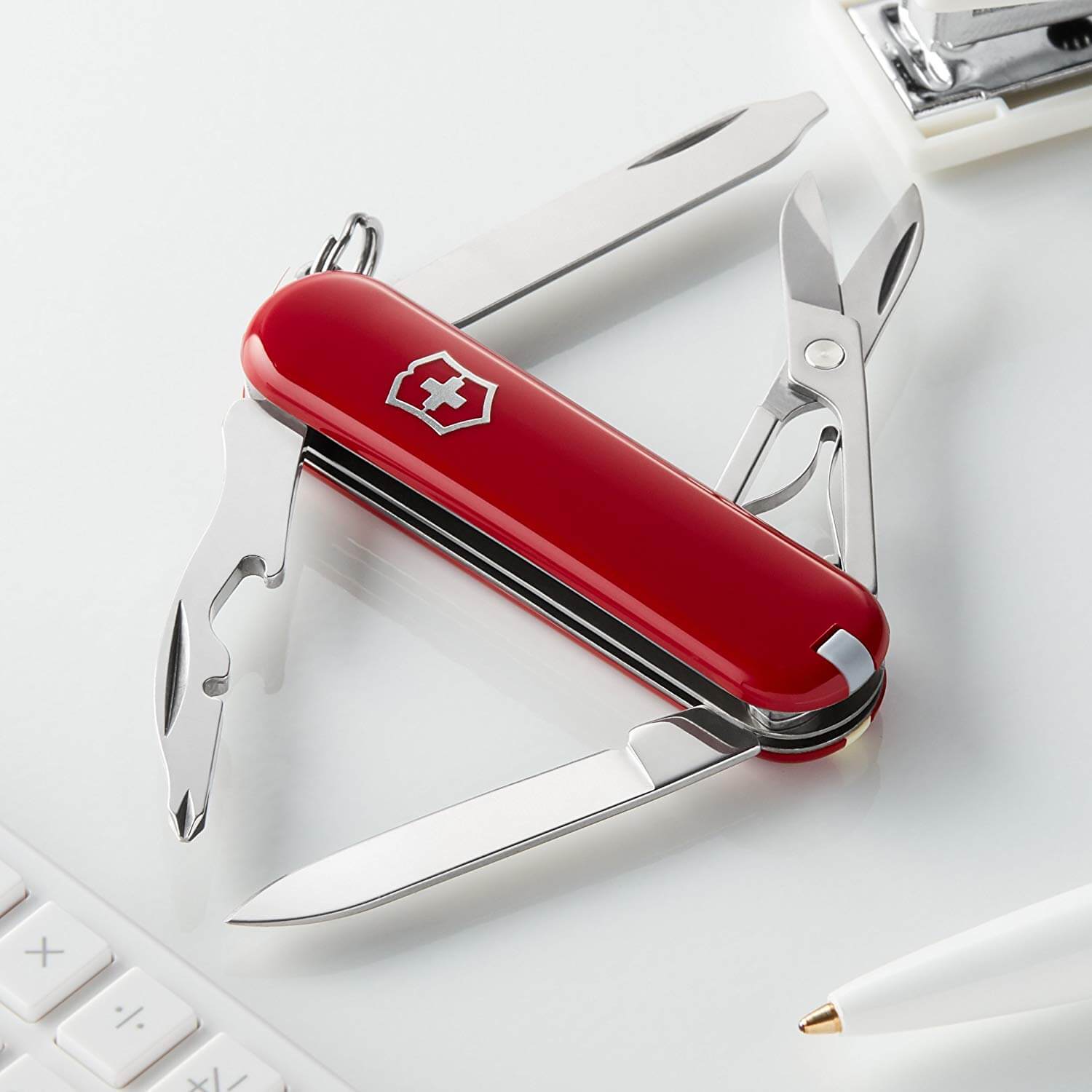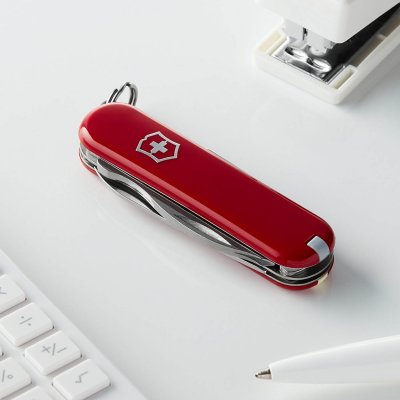 Victorinox is an underappreciated brand on many lists, even though they have one of the better product lineups in the industry. Their stylish designs are good to look at and feature-rich with quality tools.
Stylish
Made in Switzerland, and is a great looking product whether it is closed or open. Multiple color schemes would have really bumped the value of the Army Rambler, but even in its current form, it is beautiful to look at.
Take it Anywhere
Now we have an option that is small enough to not bother you while in your pocket. You also have the ability to attach it to a keychain so it will always be at the ready.
Cost and Value
Other products on the list have more tools, yet the refined 10 option Army Rambler is still a good value. The low cost and good looks are backed by a lifetime guarantee from the company.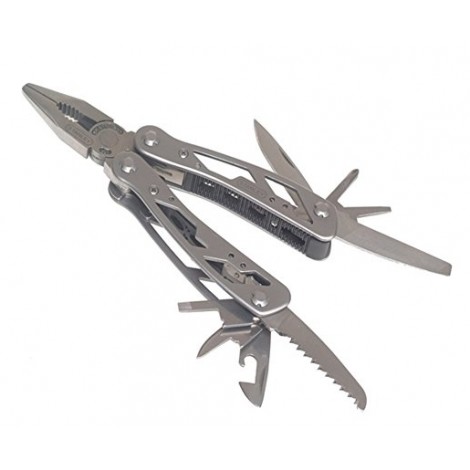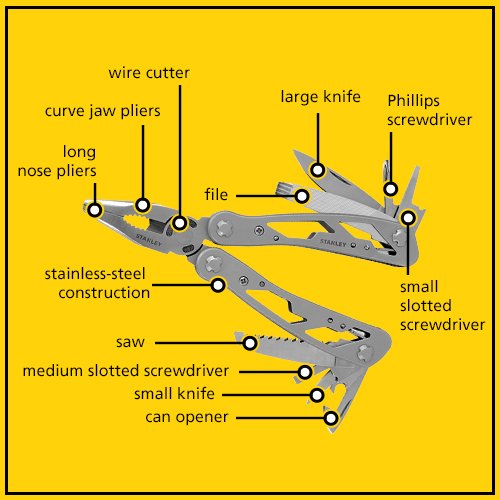 A forgotten horse in the race for best multi-tool is Stanley. They are a dominant brand in the tool market, with the 84-519k a competitive product in multiple categories.
Professional Quality
A lot of times customers will talk about tools and how they feel in your hands. The 84-519k is a good example of what those professionals mean, right down to its locking mechanism and the smoothness of the construction.
Sheath Included
Here you also get a means to carry and store this tool to keep it working to maximum performance. Included with your purchase is a sheath that can be attached to your belt for those times you are on the go.
Cost and Value
Anyone familiar with the Stanley brand will appreciate the low price and added value of buying from a trusted company. They are in direct competition with names like Gerber and do an admirable job with their products.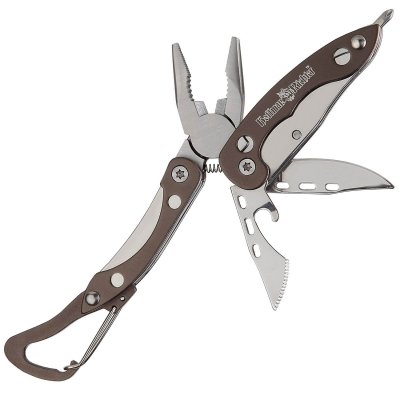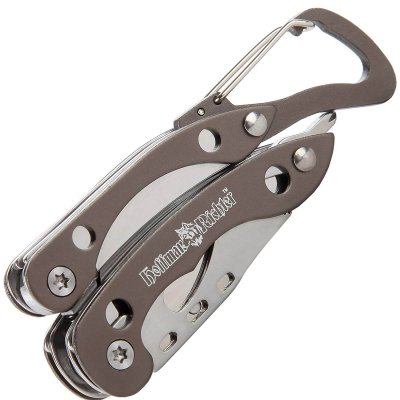 Hoffman Richter is a fantastic brand that gained a lot of positive feedback for its tool. It's an all in one model that can fit in any pocket.
One Of The Best Pliers On The List
The spring-loaded needle-nose pliers have a nice grip on them, even on tougher tasks. Depending on the size of your main pliers, these could serve as an adequate replacement.
Lifetime Guarantee
A guarantee of backing a product is a huge factor in deciding whether or not to make a purchase. Hoffman Richter is so confident in their work, they offer you an astounding lifetime warranty on this tool. Giving you confidence in getting every pennies worth of value.
Cost and Value
Even with the weak knife blade, this is still a good value since it is low priced. The remaining tools in the package more than make up for the quality of the knife.

9

. Leatherman - Skeletool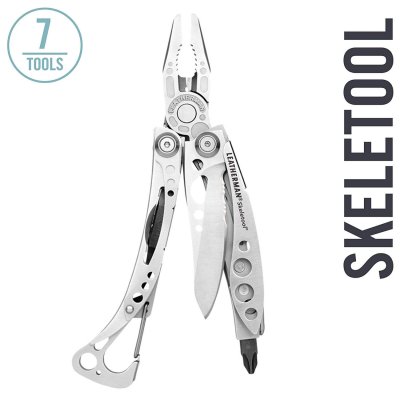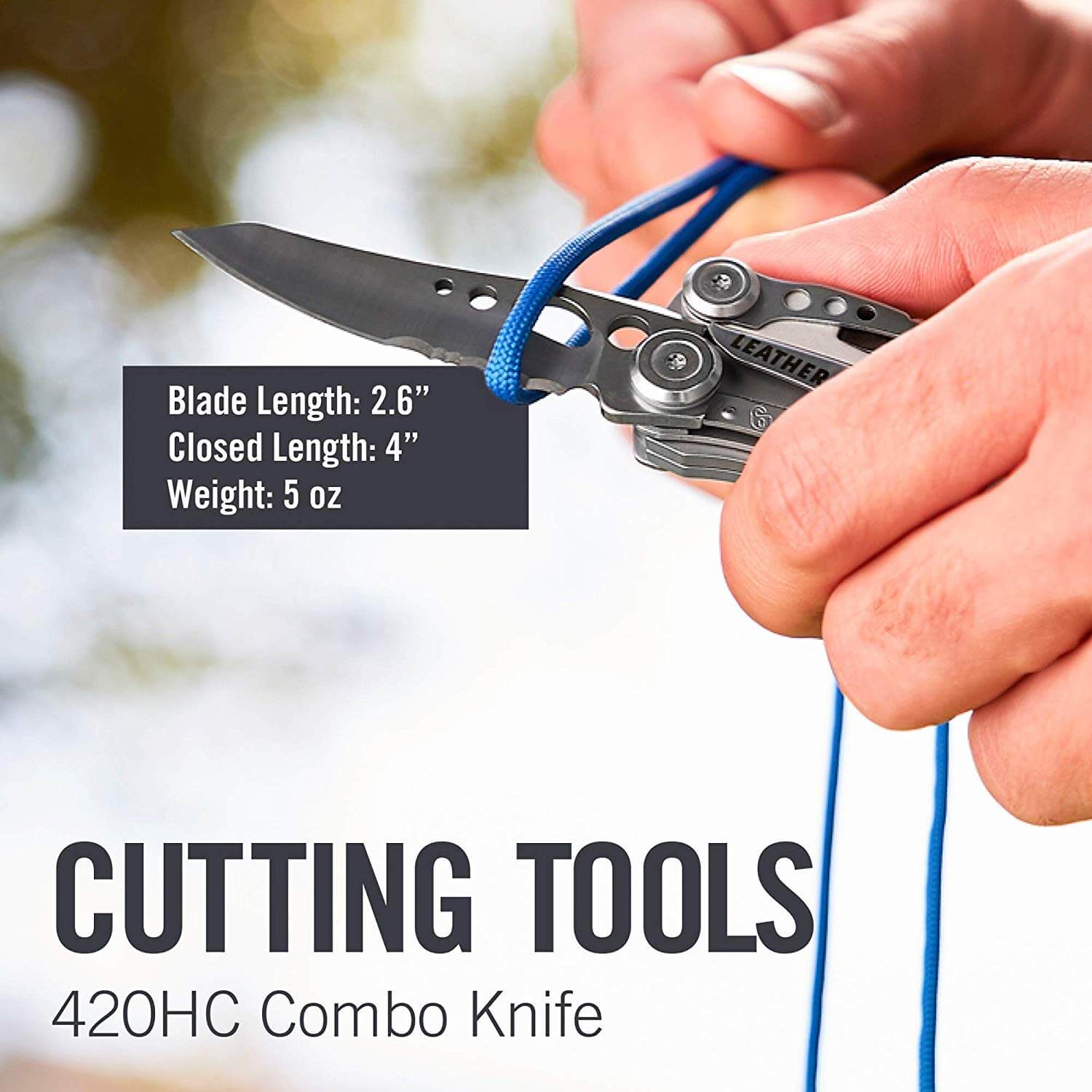 The Skeletool will provide you with every tool you could need all in one convenient package. Made to be as efficient as possible while on the job so you can be too.
Four Different Styles
The choice is something that has been lacking in the style department. Leatherman offers the Skeletool in Columbia Blue, Moss Green, Stainless Steel and Stainless Steel with Nylon Sheath.
One-Handed Use
For all you multi-taskers out there this little beauty has your skills in mind. When you are trying to fix something in a pinch with only one free hand things can get difficult really quick. The one-handed design of the Skeletool relieves some of that difficulty for you.
Cost and Value
This is the first mid-priced product on the list, but one that still retains its great value. The 25-year warranty is more than enough for any customer to get their money's worth out of the product.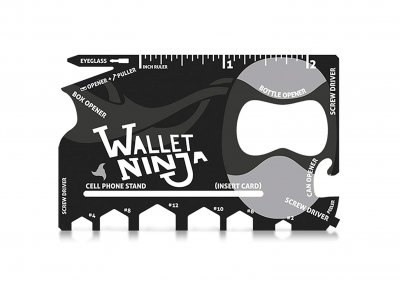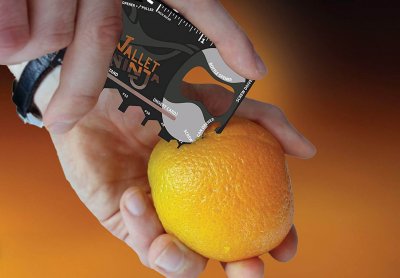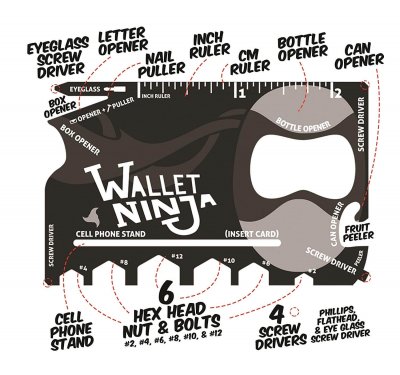 While not specifically a multi-tool knife we just had to include the wallet Ninja because it's just so cool an idea and while the issue with all of these tiny tools is execution we think that wallet ninja does a pretty good job of minimalist construction for maximum effect.
Fits in your Wallet
It really does. It's a bit weighty but it definitely fits right there where you need it and when you need to call on it not only does it have a knife-edge, but it also has a screwdriver, a bottle opener, and an eyeglass screwdriver. There's a lot going on here in this tiny package.
Lifetime Guarantee
In case you're worried about buying this the lifetime guarantee should help you get past it. This wallet ninja is guaranteed to never rust or bend and if it does send it back and they'll give you a new one. Not bad if you're on the fence.
Cost and Value
Cheap, cheap, cheap! There's not much more to say it's almost worth the money just to have it handy even if it doesn't do everything some of the other tools on our list can do. We just like knowing that it's there.

Subscribe to our Newsletter