Best Heart Monitors Reviewed & Rated for Quality
In a Hurry? Editors choice: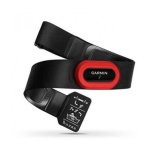 Test Winner: Garmin HRM-Run

Everyone agrees that having a healthy heart is critical to living a long and healthy life. This is one of the most important muscles in the body since it beats every single day of your life. Nevertheless, heart disease is a major cause of death for many people and it often goes undiagnosed because you don't normally show symptoms until it is too late. This is why it's important to check on your heart and monitor important functions such as beats per minute (BPM), blood pressure (BP), and oxygen saturation. No single reading on its own will be enough to tell you if your heart is working properly. Instead, you need to take multiple readings and look at changes over time. The good news is that modern technology makes this easy to do. Here's a top 10 list of heart rate monitors to start with.
Standout Picks
Criteria Used for Evaluation
Style
As you may expect, heart monitors come in different types. For example, you find that there are three different common kinds of heart rate monitors. There are also heart monitors that clip on your finger, and finally, there are blood pressure monitors. You are going to need to start by figuring out what kind of heart monitor you need. Sometimes, different heart monitors can record the same readings as different kinds of heart monitors so this will also be an important consideration.
Heart rate monitors are usually sold in a chest strap or a wristwatch variety. As you may expect, their primary function is to measure your heart rate in terms of beats per minute (BPM). Of course, there are other things that they are capable of measuring as well so you will want to check the list of measurements that the device is taking.
Blood pressure monitors are heart monitors that measure blood pressure. Most of the time, they have a cuff that wraps around your arm but sometimes they can take a reading from your wrist. Most people monitor blood pressure in order to prevent or manage illness but there are other reasons to take this reading.
The final kind of heart monitor is the type that measures oxygen saturation. The typical use case for this type of monitor is when you are going to be in high altitudes where the air is thin. They work by clipping on your finger and usually take a reading within seconds. You can use this kind of monitor to check when you need to take oxygen or to train at high altitudes. They are also useful for when you are recovering from lung-related illnesses.
Effectiveness
The goal of a heart monitor is to measure what your heart is doing. This is important because in most cases, you can't tell if there is something wrong with your heart. Heart disease generally does present any symptoms that would indicate that you are getting sick. The only way to know is to measure regularly. When you are picking a heart monitor, you are going to need to decide which measurements are important for you to take. It's also worth noting that many devices can take several readings at the same time which provides you with some flexibility. Here are some of the more common readings that people tend to take with their heart monitors.
Heart rate is the number of times that your heart beats in a minute. Just about every heart monitor on the market can take this measurement which means that if this is the only metric that you are interested in then you have lots of options. Blood pressure refers to the amount of pressure that is applied to the walls of your blood vessels. When you need to take this measurement, you will need a special blood pressure monitor. Next, there is oxygen saturation which measures how much oxygen there is in your blood. This reading is usually taken by devices that clip on your finger.
Other readings can be taken by heart monitors beside the above three. For example, many heart monitors will measure the number of calories that you are burning and how long you have slept. You can also use many of them to track your steps or how fast you ran or jogged during a run. Due to the wide variety of different available metrics, you are going to need to pick a device that captures the measurements that you are looking to record.
Compatibility
Newer heart monitors tend to be compatible with different devices. This will help to enhance the usefulness of the product and it can provide you with important information or ways that you can spot trends. Compatibility can also help you improve your fitness. For example, there is a lot of cardio equipment that can adjust the workout on its own so that you stray in your target heart rate zone. You are going to want to look at the devices that your heart monitor is compatible with in order to make sure that the device is a good fit for your needs.
Of course, you should start by deciding if you want your device to be compatible with other devices. This is because adding compatibility will likely increase the cost of your heart monitor. If you have no need for compatibility with other devices, then you can save a few bucks by purchasing a device that works on its own.
However, most people prefer to own heart monitors that can interface with other devices. The most common devices are Android or iPhones. You can usually tell if the device is compatible by seeing if there is a companion application that you can download to your phone that works with the device. Using the application will allow you to look at changes over time and backup your readings in case something happens.
Many applications allow you to email reports to family members or your doctor in the event that you are managing an illness. You can also be alerted if the data records something that needs your attention. Adding compatibility with different devices adds a lot of value to your heart monitors, so it's a worthwhile thing to have.
Power Source
Heart monitors require electricity to operate which is why you should think about the required power source. A heart monitor that needs to be connected to an outlet will mean that you will have to be near an outlet to use the heart monitor and may restrict the areas that you can bring it with you. Many heart monitors are powered by batteries which offer more freedom but also means that you need to think about the life of the batteries.
If you purchase a heart monitor that uses batteries, the first thing that you are going to want to think about is what sort of battery is used by the device. Many of them use watch batteries or small batteries such as AA or AAA. In this case, you are going to want to make sure that you have backup batteries that are available for when you need to use the device. Otherwise, you are going to have to wait until you purchase new batteries for the device. Some people even get rechargeable batteries so that they can reuse the batteries rather than having to get new ones.
Other devices have an internal battery that you charge. This tends to be more convenient than devices that have replaceable batteries because you can plug your device into the charger when it needs a charge. It's recommended that you look for a device that uses a regular USB charging as most people have these for their phones and will make it easier for you to have a charger that is accessible. It's also important to note that your device may require several hours of charging before it is ready to use.
Accuracy
Quality is important because well-made devices tend to have more value than poorly made ones. You should always try and research the product ahead of your purchase in order to make sure that it's well made. This will help you avoid wasting money on something that you are not going to be happy with once you have purchased it. Also, quality may be a matter of life and death for people who are using a heart monitor to manage a condition which is another reason why you should expect quality in your purchase.
When it comes to heart monitors, accuracy is one of the most common quality products. There isn't much point in owning a device that does not provide you with accurate information. As the old saying goes, "garbage in, garbage out". In other words, if you are making decisions that are based on bad data, then your decisions are going to be bad as well. You should always read reviews ahead of time to make sure that your monitor takes accurate measurements. It may also be helpful to look for one that allows you to calibrate it as well.
Power consumption tends to be the other common quality problem. As devices add features, they require more power. The issue is that eventually some of these devices drain their batteries quickly which means that you have to keep replacing batteries or you have to continuously charge the device. You should be on the lookout for a device that only has what it needs since unneeded features will waste power. Alternatively, you should turn off features that you are not using. However, a poorly made device will still consume power quickly no matter what you do.
10 Best Heart Monitors
1

. Zacurate 430-DL Oximeter


This is a pulse rate monitor and oximeter that you can use to monitor your body functions. It's also a hand tool to own if you are doing cardio exercising or you are climbing at high altitude. It's been designed to be small and compact so that you can easily carry it with you while you are on the trail.
Designed for Sports
The product has been specifically designed for sporting activities in high altitude. It's small and compact which makes it easy for you to watch your oxygen saturation when you are in high altitudes.
Adjustable Brightness
You can adjust the brightness on the display. This will help you read the meter in the event that you are in low light conditions where it would be hard to see.
Cost and Value
You will be able to purchase the Zacurate at a price that is lower than the average price. It's small and compact size makes it a great piece of sporting equipment to have on your person.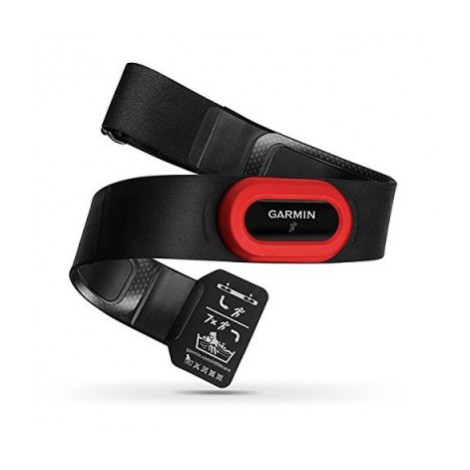 Chest straps are a great way for runners and athletes to monitor their heart rate functions. The Garmin secures tightly to your chest and will provide you with real-time data on your heart rate. This is a great way to make sure that you are training within your target heart rate zone so that you get the best possible exercise.
Adjustable Strap
The device is secured to your chest by an adjustable strap. The strap is highly breathable and holds the monitor to your chest so that you won't even notice that it's there.
Six Metrics
It's able to track six different metrics that are important to runners. This would include metrics such as heart rate, stride length, vertical oscillation, cadence, vertical ratio, and finally ground contact time.
Cost and Value
You will need to plan on spending an amount that is higher than the average price. This is because the Garmin HRM is a premium product that tracks excellent metrics.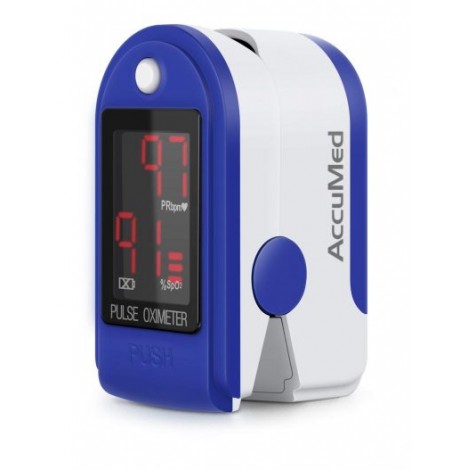 The AccuMed is another oximeter and heart rate monitor that you can take with you when you are in high altitude. It's perfect for people who love to spend time in the mountains since the thin air can cause your oxygen levels to drop and lead to altitude sickness. You can even carry it with you with the carrying case and lanyard.
Easy to Use
It takes readings off of your fingertip so you only need to insert your finger into it for about 8 to 10 seconds and wait for reading to check your vitals.
Power Saver
Another reason why this is device is good for outdoors is that it doesn't consume a lot of power. It works with AAA batteries and it will turn off when it isn't being used.
Cost and Value
You will be able to purchase the AccuMed at a price that is lower than the average price. The lower price is due to it being a small device that is inexpensive to make.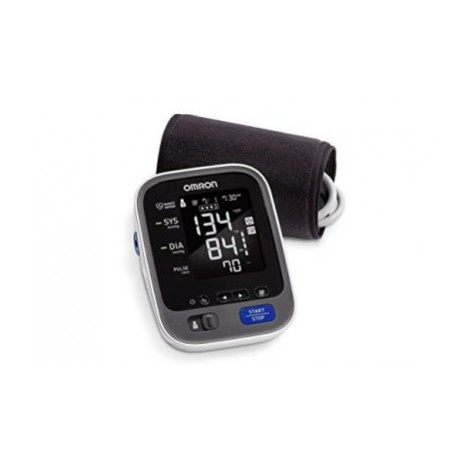 Maintaining healthy blood pressure is an important way to prevent heart disease. The Omron 10 is a home blood pressure monitor that will provide you with accurate readings and also help you track your readings over time. This will help you spot signs of heart disease so that you can go and see a doctor in the event that something isn't normal.
Bluetooth
The Omron 10 has a connects to your phone using Bluetooth and has a companion application that will help you spot trends in your blood pressure so that you can stay healthy.
Easy-Wrap Cuff
The cuff has been designed to fit around your entire arm. This will help reduce inaccurate readings that are caused by the cuff not being properly positioned on your arm.
Cost and Value
You can purchase the Omron 10 at a price that is considered to be average. This makes it into a great way to get a quality device without having a pay a premium for it.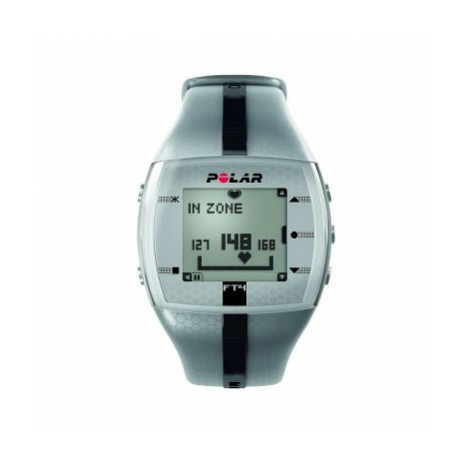 The FT4 is an easy to use device that you wear on your wrist similar to a watch. It has a progress bar that tracks your heart rate and quickly reports if you are training in your heart rate zone. You can also watch how many calories you have burned while you are using it as well which makes it into a great tracking device.
GymLink
The FT4 supports GymLink, which is an interface that allows it to work with equipment that is found at the gym. This means that equipment such as treadmill can use the FT4 to track heart rate functions.
Chest Strap
The FT4 can be removed from the wristband and attached to a chest strap. This will provide you with readings that are more accurate and makes it great for training.
Cost and Value
You will need to plan on spending an amount that is higher than the average price on the FT4. This is because it's a premium product that can be used at the gym.

6

. Willful Fitness Tracker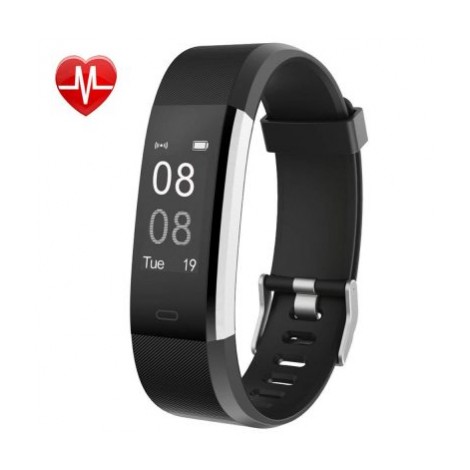 The Willful Fitness Tracker is a device that records all of your important biometrics. You can wear it on your wrist and it will monitor your body functions such as heart rate and the amount of time that you have slept. It works with your Android or iOS device so that you can view the collected data and see how you are doing.
Biometrics
You can track your steps, calories, heart rate, and the amount of time you have slept. The device also collects other metrics as well so that you get a complete picture of how your body is doing.
Notifications
It can work with your phone and display notifications from SMS or applications such as Facebook Messager. This will help make sure that you never miss a message while you are wearing it.
Cost and Value
You will find this item sold at a price that is well below the average price. This turns it into an excellent value since you get lots of tracking without spending a premium on it.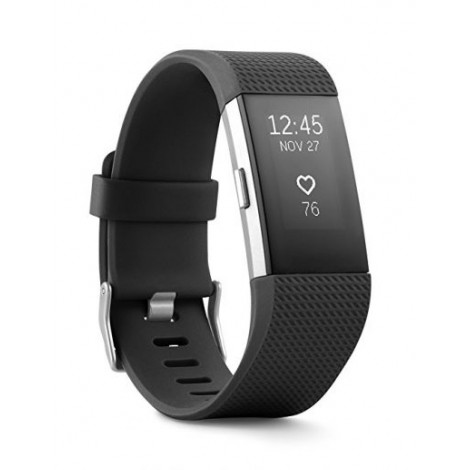 Fitbit is the best selling brand when it comes to health and fitness trackers. It tracks just about everybody metric that's available. Additionally, the Fitbit works with your smartphone device so that you can see important notifications or stream the collected data to your phone. Many people have relied on the Fitbit for all of their health and fitness needs.
Wireless Stats
You can use the Fitbit to track important stats such as your heart rate and calories burned. It will send the collected data to your smartphone so that you can view it.
Connected GPS
It will use a GPS monitor to track your run or jog. This will help you see your pace and how far you ran so that you can continuously improve.
Cost and Value
This is a premium device so you will need to plan on paying an amount that is higher than the average price. It's loaded with features that turn it into an excellent value.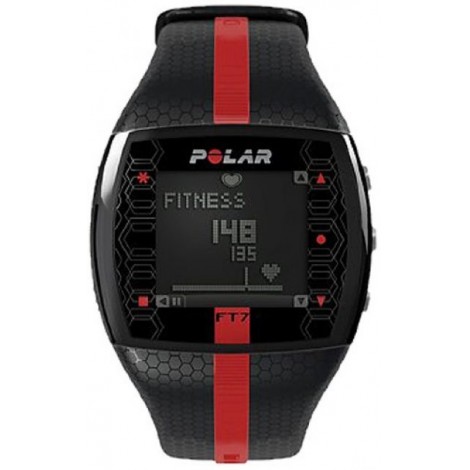 The FT7 is one of the best tools that you can own for losing weight. It has features such as Smart Coaching and Smart Calories that will track your progress and provide you with weight loss advice. You can use it to improve your fitness over time so that you will look and feel better thanks to the improved health.
Smart Coaching & Smart Calories
The FT7 collects data from your body and then displays reports that will help you improve. This will help you lose weight or stay in shape more quickly than you can on your own.
Continous Monitoring
The FT7 tracks your heart rate all day long. This will help you see how your heart is doing while you are sitting and also when you are working out.
Cost and Value
You will need to plan on spending an amount that is higher than the average price. This is because the FT7 has premium features that aren't found in devices that cost less.



The Linktelek is another great option for those people who are looking for an all-purpose health and fitness tracker. You can link it to your Android or iOS device so that you can receive notification or stream data to your phone. It also uses a GPS to track your activities so that you can view your running and jogging performance.
Quick Charge
The battery can be fully charged in just one to two hours of time. It will stay charged from up to seven days at a time while it's on standby power.
Sleep Analysis
It's able to use the heart rate tracking in order to analyze your sleep. This will help you know how much sleep you are getting each night and the quality of the sleep.
Cost and Value
You will be able to purchase the Linktelek at a price that is lower than the average price. This turns it into a great value since you can save on a fitness tracker.

10

. Letsfit Fitness Tracker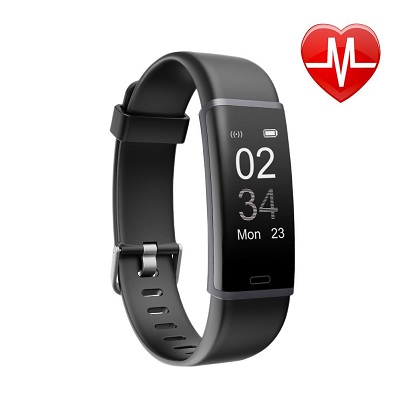 The Letsfit is another great fitness tracking option. It can monitor important body functions such as your heart rate and the amount of time that you slept. This will help you live healthily and also help you detect signs of a health problem early on so that you can get treatment. You will love how easy it is to pair it to your phone so that you can get live data.
Mulit-Sport Mode
It has a total of fourteen different modes that can be used for exercise. This will let you get the most accurate and specific reporting for your chosen activity so that you can perform at your best.
USB Charging
It's charged with USB charging. This means that it can use just about any regular USB charger so that you can charge it whenever the battery gets low on it.
Cost and Value
You can purchase the Letsfit at a price that is lower than the average price. The lower price turns it into an excellent value since you get a total fitness tracker without having to pay a premium for it.

Subscribe to our Newsletter