Best Gun Safes Reviewed and Rated
last updated:
Sep 03, 2019
Gun safes are more than just a piece of hardware, they are a vital storage solution for your most prized possessions – your firearms. It's one of the most essential and efficient storage spaces that keep your firearms and guns stored in a secure container. However, many states don't require your firearms to be stored in storage, there are many that do. Regardless of what's the law in your area, it's always advisable to keep your firearms locked away, preventing children and unwanted persons to have access to them. There are just too many benefits to have one for the safety of everybody else in your home and too many drawbacks for not having one. Our top ten list will help you find the best model for you!
In a Hurry? The test winner after 15 hrs of research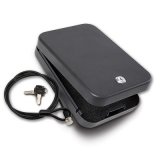 SnapSafe
Why is it better?
Portable design
Made of 16 gauge steel
Scratch protection
Money back
In a
Hurry? Editors choice: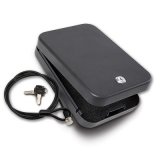 Test Winner: SnapSafe

15
Researched Sources
14250
Reviews Considered
15
Hours Researching
15
Products Evaluated
Protection
Size
Durability
Value
Water Resistance
By Default
Best Gun Safes Reviewed And Rated
Portable design
Made of 16 gauge steel
Scratch protection
Money back
Some complaints about the locking system
SnapSafe Lock Box provides a safe storage solution for your firearms and ammunition and other valuable possessions at home or on-the-go. It's a perfect security aid for the licensed conceal carry gun owners who need a safe storage place to safeguard their guns and ammunition when they are not carrying one.
Quick Access
This is a quick access gun safe that is equipped with a traditional lock system. The heavy-duty steel construction looks secure enough to provide you with an efficient storage solution for your firearms.
Foam Padding
The high-quality foam padding on the inside makes sure your firearms and other valuables possessions stay in place without moving. As a gun holder, it's your prime objective to keep your firearms secure and your family safe, especially children. This is where the SnapSafe comes to the picture.
Cost and Value
This comes at a great price for the quality of protection it provides for your firearm. It was also approved for firearm storage by California's Department of Justice.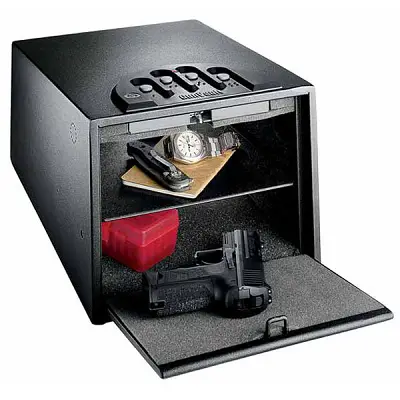 Made of 16-gauge steel construction
Quickly accessible
Audio disable option
High-strength lock mechanism
Large frame revolvers may not fit
Keep your most prized and equally dangerous possessions out of the reach of burglars and careless family members, especially children in a super solid gun safe all while keeping your firearms close for easy access in desperate times.
Reliable Locking
The GunVault GV2000S is a smart home security storage solution for your precious firearms and valuables. The reliable locking mechanism and precise fittings make it virtually impossible for anyone to force open this safe with home tools. The onboard computer alerts you to any unauthorized access with a loud sound and restricts access to the safe. You can also disable the audio feature for a smooth quiet operation.
Built-In Motion Sensor
There's foam cushioned padding on the inside which helps protect your firearms from taking damage while keeping them safe for storage. The safe has ample room to easily hold two handguns allowing you to keep one on you for self-defense at all times and the other for the safety of your home and your family. The built-in motion sensor goes off when the keypad, in any case, is tampered with and it creates a loud sound to wake the whole neighborhood, let alone scare the culprits.
Cost and Value
Although this model is more expensive than some of the other models on this list, it also provides a lot of space for your firearms and more. Their exclusive no-eyes keypad makes this a unique safe that is personalized for easy and quick access to the right people!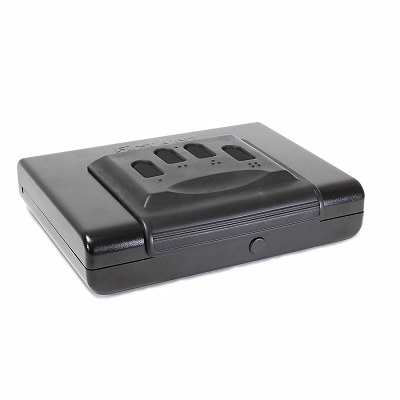 Ideal portable solution
Made of heavy-duty 18-gauge steel
It comes with a 1500-pound test security cable
It runs off a 9-volt battery which gives you approximately 8 hours of battery life
This quick-entry handgun safe is your ideal security solution to safeguard your handguns and ammunition. This portable handgun safe is made of heavy-duty 18-gauge steel accompanied by a unique No-Eyes keypad that allows you to easily access the safe even in the dark.
Spring Loaded Doors
The spring-loaded door allows for easy and quick access when needed. For added security, the safe is protected by a programmable passcode which safeguards your valuables from unknown forces.
Noise-Free
The foam padding inside protects your firearms and ammunition from taking damage, plus it's noise-free for quiet operation. The included security cable and pre-drilled holes make it easy to mount the safe literally anywhere you want – in your bedroom, your vehicle, home study, or behind the nightstand. The spring-loaded mechanism presents your firearm in no time upon successful passcode entry in case of emergencies.
Cost and Value
This is a great buy for anyone who travels with their firearm. It is small, yet very strong and durable. It is easy to program and can easily fit in a drawer for quick and easy access.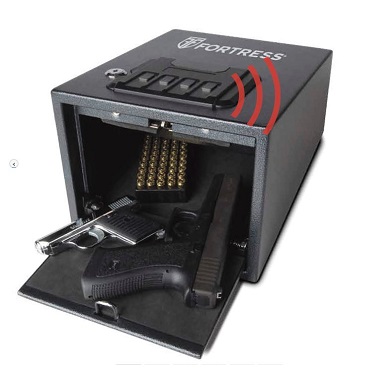 Programmable e-lock
Has a tamper and a motion-sensitive programmable alarm
Comes with a 10-year product warranty and lifetime attack warranty
Silent mode is only silent for key presses
A smart investment for your most valuable possessions especially your prized firearms, the Fortress Quick Access Alarming Gun Safe is a rock-solid security solution that keeps your firearm storage woes out of the equation.
Tamper-Proof Design
The tamper-proof design and a heavy-duty steel construction help prevent any unwanted access keeping your firearms secured and protected at all times. It has ample room to fit two full-sized handguns with ease making it a smart home security solution for your firearm storage needs.
Programmable Lock
It's equipped with a programmable e-lock mechanism that provides easy and quick access to your firearms and the spring-assisted lid drops down your handgun in no time. You can also override the security key in case you forgot the code or some sort of malfunction for quick access. The super-quiet keypad makes for trouble-free access in no time which allows you to draw your weapon in case of emergencies. The soft padding inside is an added advantage to keep your firearms safe and undamaged for a long time.
Cost and Value
This Department of Justice approved safe is made of heavy-duty steel and can fit two handguns. It also includes a 10-year warranty and a lifetime warranty against attacks, ensuring that your money is well spent.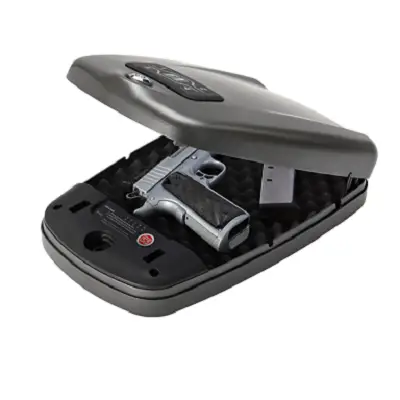 Made of thick 16-gauge steel
Radio Frequency Identification (RFID) for instant access
Pre-programmed with a simple four-button passcode
Includes a security cable
For the gun owners who like to invest in a reliable security solution with top-notch features and easy access, this rock-solid Hornady Gun Safe won't disappoint. The touch-free entry safe with a certified childproof design makes a great investment for your firearm security solution.
RFID-Enabled
You can easily access the storage from any RFID-enabled accessory such as a bracelet, access card, or a key fob. Simply wave the RFID in front of the interface and the spring-assisted lid opens up instantly. Apart from RFID access methods, you have multiple options to access the safe such as a conventional key lock.
14-Gauge Steel
The exterior is heavy-duty 14-gauge steel for superior tamper-proof construction and both AC and battery power ensure your firearms is protected and ready to go24/7. There's a solid cable included in the pack that keeps your safe stored and protected in virtually anywhere you want. It will effortlessly fit your most full-sized handguns while providing easy and quick access.
Cost and Value
This model comes on the higher end of the price spectrum but for good reason. Not only is it very durable and safe, but it includes lots of cool features not found on most models and more than meets the standards for child safety standards.
6

. Liberty Safe & Security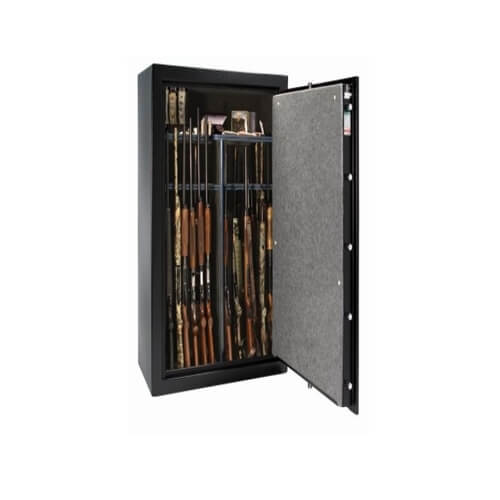 Your safe is completely customizable
You are getting premium protection to ensure you get the most security possible
An abundance of space with the idea of holding 64 guns at a time without the need of clutter, as well as an abundance of accessories
This safe is extremely heavy
The price is on the higher end of the spectrum
Known for having a spacious interior, the Fatboy series by Liberty is a top contender by most firearm lovers. The brand not only offers exceptional quality that makes this option one of the sturdiest on the market, but its ambitious space ensures you get the most out of your purchase.
64 Guns
Space is one of the greatest features this gun safe has to offer. Due to how expansive it truly is, this safe can hold up to 64 guns at a time along with a few of your valuables. Featuring two racks with the ability to hold 32 guns each, this safe gives you enough room to not only store your guns but place them in order of importance without having them crowded on top of one another.
Completely Customizable
If you are looking for a safe that is completely customizable, then look no further. This one allows you to purchase the safe of your dreams by allowing you to customize every aspect of it. You have the ability to select the color of the interior fabric that helps protect your guns from dirt, dust, and damage, whether you want to add a mechanical or combination lock, and an array of accessories that help further increase the safety of your guns. Furthermore, you have the option of adding even more space for your smaller pistols.
Cost and Value
There is no doubt that this safe is one of the most expensive ones on the market. However, it is an incomparable product that goes above and beyond to ensure every customer is happy with their purchase. You can almost say this isn't just a safe it is an investment.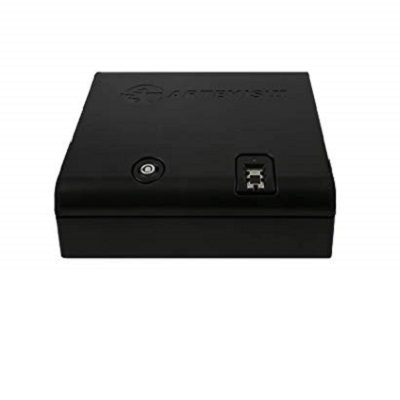 Affordable price
Biometric fingerprint scanning technology
Constructed from a weapons-grade polycarbonate polymer
Fingerprint identifier might not be sensitive enough
As a prospective firearm owner, the security of your most prized possession is your main concern. Thanks to Artemis Gun Safe, the safety and security of your firearms are in professional hands.
Fingerprint Scanning Technology
Constructed from weapon-grade polycarbonate polymer – the same glass used in bulletproof glass and body armor – this high-quality gun storage is a top-of-the-class safety box that keeps your firearms out of harm's way. The efficient fingerprint scanning technology ensures reliable and superior performance, meaning you can always have that peace of mind that your valuable possessions are safe.
Tamper-Proof
The fingerprint program is easy to program and can take up to hundreds of unique combinations, making it secure enough to prevent any unauthorized access or accidental handling of firearms. Plus it is small enough to fit under your bed or inside the closet yet large enough to easily keep your licensed handguns and ammo secure. It's tamper-proof and blocks any unauthorized access after 5 unsuccessful attempts and creates a loud sound, for an extra level of security. The mounting holes keep the storage in place. It's also equipped with four AA batteries to ensure a smooth operation for months.
Cost and Value
Artemis uses the latest in biometric fingerprint technology to provide you with a highly-secure safe that you can trust around the children while still having the ability to quickly open it if the need should arrive. It is a little expensive, but it can also remember 300 fingerprints!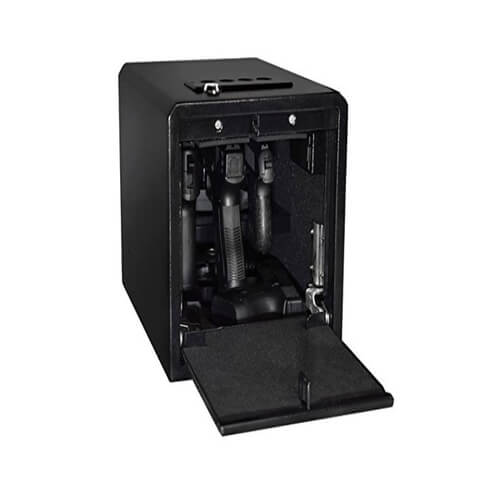 Number combination safe
Excellent size for those who need something smaller
Great price point
Three-gun mounts that are ready to be used
Durable and sturdy
Customers mentioned the latch system wasn't as effective as they had to force close the safe
The 6-digit coding wasn't as sturdy
Measuring at 9 inches in height, 9 inches in width and, 12 inches in diameter, this safe is perfect for those that want a compact secure item. The Stealth hanger handgun safe is all about providing a quality product, you can feel good about without taking up too much space or taking away from what you already have. This safe was constructed to hold 3 handguns hung, and 2 laying flat, giving you the space to have 5 guns comfortably.
6-digit Number Combination
Unlike other biometric options, this one offers a 6-number combination, allowing you to select a set of numbers that work best for you. It is also the perfect way of working your way up towards having a more advanced locking system for your guns. The only little drawback from this is, opening your gun safe takes a bit more time.
Solid Steel Construction
One of the most important features that you want in a safe is durability. You want to be able to have a product that you feel comfortable having around known no one will be able to open it even if they tried. The brand did just that by having a solid steel construction that ensures your guns are safe and secure. Furthermore, it also has an anti-pry tab and high strength locking latch.
Cost and Value
Though you are getting a quality item you will not be paying a hefty price for it. This particular safe is quite cost-effective. Allowing you to have a quality item that won't break the bank.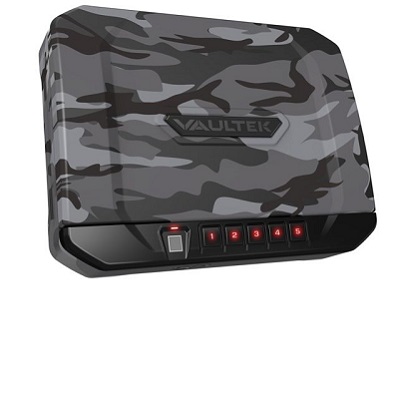 Biometric access
Long-lasting battery
Easily concealable
Very tough construction
Bluetooth app detects tampering
Needs a battery
The latch doesn't always stay closed
This one is scary Good scary. It sounds like the product that Robocop would store that huge gun of his in if he didn't already keep it on his leg. Who doesn't want that? It's full of bells or whistles, designed to provide the utmost protection and security, all while looking damn cool doing it.
The name is over seventy characters long!
Why is that important? Because it tells you, right in the title, that is no ordinary product. That's transparency is refreshing to see. It's also pretty impressive because wow is this loaded!
Ooh, techy
This takes a lithium-ion battery. How many can say that? Then again, how many can alert you to tampering and power levels on your phone? Not many? I thought not. All the gadgets here aren't just for show, though. They help bring security up to insane levels.
Cost and Value
Not gonna lie here. When you initially look at this - that's roughly the size of a book, your first word may very well be "Oof'. Then you'll look at it again, sat how cool intimidating it looks, and all the features it comes with, and you'll change your mind. For what does, totally worth it.
Quick, quiet entry
Pry-resistant door
Override key for backup access
High-quality finger recognition
Locking mechanism housing has an exploitable gap
Has a hard time reading the access code
Thud. What the heck was that? In the middle of the night, if you need to get to your gun quickly and undetected, this is the one for you. It's small, can be mounted on a wall near you, and lets you get in, and take your firearm out, with one hand, swiftly and silently.
Shhh...
A compression gas strut (sounds fancy) will open the door all quiet like, and then hold it open for you. Such gentlemanly conduct for such a cold, hard safe.
Look Ma, one hand!
Since this is so polite holding the door open for you, you can take advantage of this and access your gun with one hand. This comes in handy(!) when you need to get your gun quickly, but don't necessarily want anyone to know. Sneaky sneaky.
Cost and Value
It's another biometric safe, so right away it is a pricier choice, but you do get what you pay for. Except, in this case, you get more than that because it offers top-line features at a lower price point than others in the category.
Criteria Used for Evaluation

Protection
You have to understand your needs as to what kind of security you'd prefer – whether you'll contend with the manual safety that has a lock and a key or you wish to go with a combination lock that requires an access code to unlock it. Additionally, you can also have a biometric kind of safe which scans your fingerprint to gain access.
A good secure product should have at least 4 bolts, however, more than 4 would be even better. The thickness of the bolts is equally crucial in keeping your storage impenetrable. According to your home settings and your needs, you can go for whatever seems appropriate for your style and needs.

Size
Before you purchase a product, you'd want to consider how much space it accommodates without you getting cramped for more space. Obviously, you'd want one with an appropriate size that can store all your firearms and other valuable items. Plus you'll also want to factor in the fact that whether you intend to expand your firearm collection over time.
Do you have enough space in your room? Good gun storage should provide ample room to improvise, especially if you plan to expand your collection of firearms in the coming future for safekeeping. You also have to consider how much it's going to take after it has been installed. Make sure you visualize how much space it would take in your room before you make the purchase.

Durability
One of the most important aspects of these products is how well it's constructed or what kind of materials are used in the making process. A poorly built product will not be able to keep your firearms secure under desperate circumstances such as fire or burglary. It's also important to determine the true thickness of the storage wall. Walls made of 7-gauge steel or thicker offer better protection against fire and theft.
Understanding the various security ratings is probably the best way to determine how strong a product is and to what extent it can withstand a forceful pressure. Almost every firearm falls under the classification of a residential security container (RSC) and certified by Underwriters Laboratories. There are other subsets of ratings which define how secure storage really is. It's always advisable to purchase a product with a rating of UL 1037. It's not a good idea to purchase storage with a lower rating.

Value
Last but not least, the price of these products determines how far you're willing to go to keep your firearms secure. Determining your budget can help you narrow down your choices. There are plenty of options out there both expensive and budget-friendly. You have to understand your requirements to better decide if you're okay to go a bit over budget or you wish to keep it under budget.
These are some of the important features to guide you in the right direction before making the purchase. Make sure you make the right choice when buying one of these as it's a very important investment keeping our firearms secure while keeping you within the law at the same time.

Water Resistance
Think about the weather you are most likely to face? Are you most likely to face a wildfire or flooding rains? You need to be prepared for anything and everything. Would you like to purchase a product that is fireproof or waterproof or would you just like to go with an ordinary one? Depending upon the intensity and the length of exposure, good gun storage with proper fireproofing rating might be able to ensure the safety of your valuable possessions or firearms under fire. Plus having storage that is waterproof will ensure that your firearms remain protected even in the event that your personal product is completely underwater.
Expert Interviews & Opinions
Most Important Criteria
(According to our experts opinion)
Experts Opinion
Editors Opinion
Users Opinion
By Default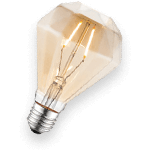 Obey All Laws!
Speaking of keeping your firearms away from the reach of children, many states have legal laws stating that you do so. You'll want to check local laws to check if you fall under these regulations, but those who do, have to keep their firearms locked away from the reach of children if there are any in the vicinity. Unsecured firearms are also potential targets for thieves which they could either sell or use it for their personal safety purpose. The last thing you'd want is to somebody else playing around with your licensed firearm.
Protect Your Prized Possession!
Revolvers or pistols are decorative items or the most prized possessions for the firearms enthusiasts or collectors, so having gun storage in your house can be a great addition to your home décor. Despite being a protective storage solution in case of theft and burglary, they are a valuable threat deterrent in case of accidental fire. Although a fire may prove detrimental to your property, at least you can sure know your weapons are safe.
Other Factors to Consider

Weight
The weight of the storage product is yet another deciding factor that might impact your decision, as one that weighs less than 300 pounds is less likely to make any difference to safeguarding your firearms. A lighter one might seem a little easier to maneuver at first, but you cannot count on it under desperate circumstances. A 500+ pound product would probably make a great fit for home use as moving such a heavy piece can get a little tricky, let alone carrying it out of the house.

Bottom Line
Owning a gun is an investment and it's not cheap either plus it requires documentation or permits to own one, therefore great care should be taken when you have one in your possession. Taking good care of your gun is essentially important in order to make it last longer.
The most important thing if you're a firearm owner is you need to take responsibility in keeping both your family and gun secure while at home or on the road. This is where the gun safe comes in extremely handy to keep your firearm locked away safely and securely when home or while traveling. Do not put this off longer than you should because accidents happen at any time or moment.
Frequently Asked Questions
q:

How long ago were modern safes created?

a:

A safe is a general term used to describe a secured lockable box used to secure valuable items against damage or theft. In 1835, Charles and Jeremiah Chubb designed the first patent for a burglar resistant safe. Today, modern safes are available in numerous sizes and combinations and are typically made of steel or other elements. When purchasing a modern safe, it is essential to consider the following: Fire resistance, burglar resistance, water resistance, the location of safe (wall, free-standing, vault), and type of lock.
q:

Why should I buy a gun safe?

a:

The most responsible thing a gun owner can ever do is buy a gun safe. When it comes to protecting children from firearm accidents, gun safes provide a 99.99% success rate. When you lock your pistols, shotguns, and rifles in a secure location, it prevents children from receiving any injury due to firearm accidents. In addition to being a great safety precaution, gun safes also reduce the chance of theft. The best way to reduce the theft and protect your family from firearm accidents is with a DOJ approved gun safe.
q:

Will all of my guns fit into one safe?

a:

That is where sizing will come in if you want a safe that will store all your guns in one single place you want to look into how many guns you own and what size would work best. You can't expect to fit 17 guns into a safe that holds only 10. Not only is that not safe but there is no way your safe will close, in return, you will end up only storing a few or not using that safe at all. Make sure to read all directions and specifications your desired safe has to offer.
Subscribe to our Newsletter