Best Fans Reviewed & Rated for Quality
In a Hurry? Editors choice: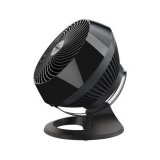 Test Winner: Vornado CR1-0121-06 660

Our bodies have been
designed to cool off
in the wind. As we get warmer, we start to sweat and as the wind blows past the sweat, it evaporates into the air taking heat along with it. This is why you
feel cool
when you are standing in the breeze and it is also why you feel cool when you are standing in front of a
fan
. Having a fan is a low cost and energy efficient way to produce moving air. They are much less expensive to run than
air conditioners
and while not as effective a fan will save you bundle if it keeps you from having the crank the A.C. Here are some of our favorites.
Standout Picks
Criteria Used for Evaluation
Features
There is almost an endless number of fan designs so you are going to have to think about what sort of fan you are going to need when you are considering purchasing one. Some of the common kinds used in the home are tower fans, pedestal fans, and desktop fans. Of course, there are plenty of other types of fans so you are going to need to do your homework in the event that you need one for a specialty purpose.
The pedestal fan is one of the most common fan types and is what people usually think of when asked about a fan. These units have circular fan blades that are typically protected by some sort of a grill so that you don't accidentally hit the spinning blades. The blades rotate around a motor in the middle that creates airflow and blows air around. These units can come in tabletop or adjustable heights and are great low-cost options.
Tower fans house the fan blades in a verticle fashion. They typically make less noise than a pedestal fan and blow air evenly from top to bottom. Another nice advantage of owning a tower fan is that it requires less room while it's oscillating. Tower fans take up less space than pedestal fans. Finally, there are desktop or tabletop fans that you can use to cool an office cubicle or set on the kitchen counter. They typically have the least amount of power but they also do not consume a lot of space which is why they are used for a personal cooling application. Of course, there are plenty of other designs so you will need to think about what kind is best suited for your needs.
Sound Quality
A common complaint that many people have about fans is that they make too much noise. Generally speaking, noise pollution isn't wanted anywhere so you will want to look for a quiet fan. This can especially be the case when you are putting a fan into a bedroom and need something that is quiet so that you can fall asleep. If you have a load and noisy fan, you are less likely that you are going to like it.
The sound is inevitable because as the blades move through the air and blow air around, they are going to create sound. However, there are things that can be done to reduce the amount of sound that is produced by the fan. The first thing is to look at the motor. The motor on the fan should run silently since it is not actually moving through the air. If you hear squeaking, chirping, or any other unwanted noises, then you will want to consider getting a different fan. Vibrations will also cause noise and can come from a loose fan case or loose blades. If anything seems loose and if vibrating, then you can try and either tighten things up or look for a different fan.
The design of the blades is going to play a role in noise as well. Generally speaking, larger blades are going to make more sound so if you need a large fan, then you may have to live with some noise. If you do not need a large fan, then you can look for tower fans or pedestal fans that have smaller fan blades as these will produce less noise than other kinds of fans.
Adjustability
It's nice when you can adjust the fan to make it work with your requirements. Since the weather is different every single day, you are going to want to be able to adjust the fan as needed in order to make sure that it cools and circulates air properly. Some fans have a variety of different adjustments on them and the more ways that you can adjust the fan the more you are going to be able to use it. Some of the common adjustments are the speed, direction, and the head angle.
The speed refers to how fast the blades move and will directly affect how fast the air blows while the fan is turned on. Inexpensive fans may not allow you to adjust the speed at all while high-quality fans may have a large number of different speed settings. Typically, you will see a low, medium, and high speed for many fans. On hot and stuffy days, you will benefit from faster airspeed while you may only need a slower speed to circulate air on a cooler day.
The direction and the tilt control where the air gets blown while the fan is turned on. The tilt controls if the air is blown downwards, upwards, or straight. The direction controls if the air is blown to the left, center, or the right. Keep in mind that these aren't absolute positions and can be adjusted finely when needed. Also, there are plenty of fan designs that do not offer this sort of adjustability. For example, it would not make sense to control the tilt and direction on a ceiling fan but it is nice to have on a pedestal fan.
Accessories
At a minimum, you are going to need a means to turn the fan on and off. If you get a fan that has more features such as oscillation and sleep timers, then you are going to need controls that will allow you to take advantage of these features. The controls on fans are different and will depend on the kind of fan that you get. Some basic fans do not even have an on/off switch and require you to plug or unplug them in order to turn them on or off. Fancy fans may even have a remote control or are even voice activated.
Most of the time, you will find fans that have controls on the fan itself. These controls usually include on and off as well as the fan speed. As you go up in features, you may start to see controls that let you turn on the oscillation and set a sleep timer. Some premium fans even have variable fan speeds that simulate a natural ocean breeze. It's normal to see fans that have additional features also come with remote control. Remote control is nice because you do not need to get up to control the fan. This can be great to use when you are in bed and need to adjust the fan speed or turn on the oscillation. Thanks to the rise of smart home devices such as Google Home or Amazon Alexa, there are now fans that can be voiced controlled as well. Rather than push a button, you instead issue a command through your smart speaker and the speaker controls the fan instead. The important thing is that you don't speak to your fan too loud at night and waking your sleeping partner up.
Safety Hazards
Although fans are not as dangerous as other home appliances, there are still some safety concerns that you should be mindful of when you are using a fan. This is because fans have fast-spinning blades that can cause injury and they are also powered by electricity which can start a fire. When you are looking at a particular fan, you are going to need to think about any safety concerns to make sure that it is safe to operate.
One of the main safety issues is the blades. The faster the blades spin, the more likely they are going to cause injury. Young children and pets may be tempted to get close to spinning fan blades and injure themselves. Even an adult who isn't paying attention can get injured by the blades so you will need to make sure that the blades are properly protected. They should always have some sort of a grill that allows air to pass but keeps fingers away from the blades. The blades should also be secured properly to make sure that they do not come loose while they are spinning.
After you look at the blades, you need to make sure that the case is secure. A fan should be sturdy enough to make sure that it doesn't get knocked over easily. There should not be any excessive vibration either since that can cause it to tip over. Wall mounted fans should be securely mounted to the wall so that they don't fall down while they are turned on. Finally, you will want to check that the power cord is secured and properly insulated. There should not be any cuts in it or exposed wires as this can trigger a fire.
Best Fans Reviewed and Rated for Quality
1

. Vornado CR1-0121-06 660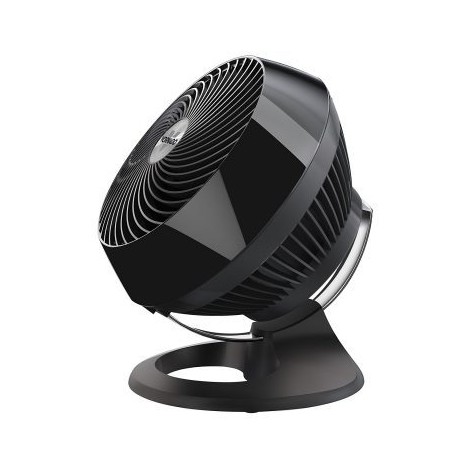 The Vornado is able to circulate air throughout an entire room without taking up a lot of space on the countertop or the floor. The blades are positioned in a way that will move air up to one hundred feet so you can easily use just a single Vornado to cool an entire room. This will help to keep a room feeling cool and reduce stuffiness.
4 Speeds
There are four different motor speeds so that you can control how much you want the air to move. The control is easily accessible on the top of the Vornado so it's a breeze to use.
Quiet
Even when it is running at the highest speed, you will hardly hear it. The Vornado uses a nice and quiet motor to power the blades so that you will barely hear it.
Cost and Value
You will notice that the Vornado is sold at a price that is slightly higher than the average price. The higher price is due to it being a premium product.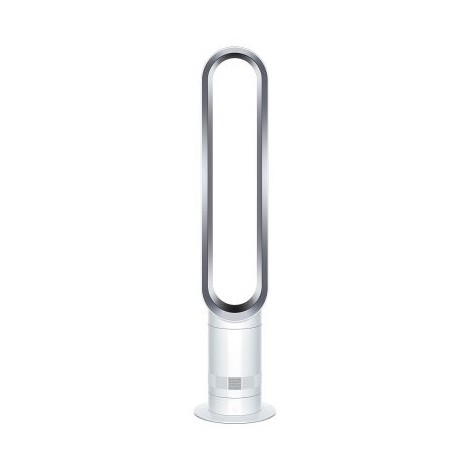 Dyson is a brand that is well known for its premium products such as fans and vacuums. This tower unit creates a powerful blast of air but without any spinning blades so that it is safe to use around children and pets. You can easily clean it by wiping it off since there aren't any fan blades that have to be removed to clean it.
No Blades
The unit doesn't have any spinning fan blades. The lack of external blades makes the Dyson safe to be around pets and children. It also means that the unit is much easier to clean.
Remote Control
You can control it with remote control. This feature is handy since it means that you won't need to get up off the couch or out of bed to control the Dyson.
Cost and Value
The Dyson is a premium product that is sold well above the average price. Its value comes from its excellent engineering and use of premium designs, parts, and materials that make it into a long-lasting product.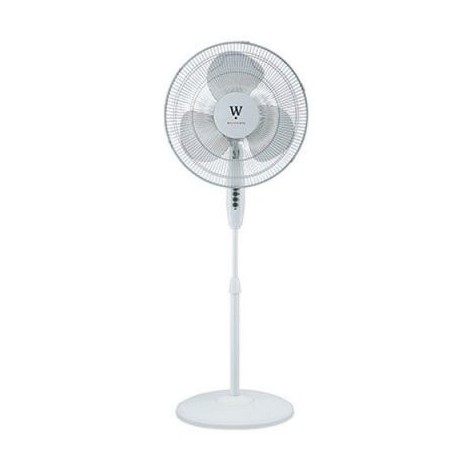 Here is a great traditional style fan by Westpoint. It is on a stand that allows you to adjust the height which makes it versatile. You can also have it oscillate as well so that an entire room gets circulated air. This is a great option for anyone who needs to have air circulate in their home or just to cool off.
Adjustable Height
The stand height is adjustable so you can adjust it to different heights depending on your needs. If you need to move it to a different location later on then you can adjust the height again.
Oscillating
It has an oscillating mode that makes it turn from side to side. This allows you to distribute moving air evenly throughout a room and provides for better circulation than non-oscillating fans.
Cost and Value
You will find the Westpointe sold at a price that is lower than the average price. The lower price is due to the more basic design that makes it cost less to make.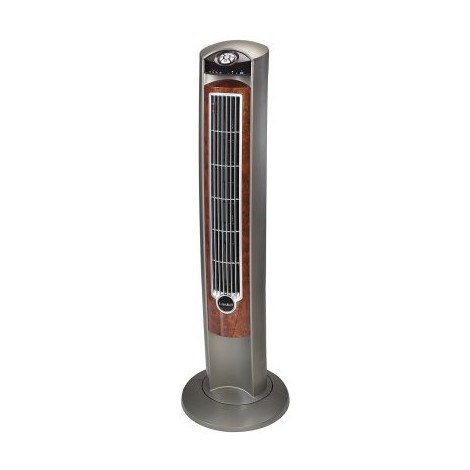 Tower fans are great because they can easily cool a room without being loud and noisy. They also save on space which is another great feature. The Lasko is a great option for when you are looking for something that will look nice in the office, living room, or even in your bedroom. It even comes with a remote so you don't need to get up.
Ionizer
The Lasko has an ionizer that will help improve the quality of the air. This will help you breathe easier and may help to reduce the amount of dust that is blown around.
Quiet
You will hardly know that it's on even when it has been turned up to high. The motor has been designed to run almost completely silent and the blades do not make a lot of noise.
Cost and Value
The Lasko is sold at a price that is lower than the average price. This makes it into an excellent value since you get a high-quality product without spending much on it.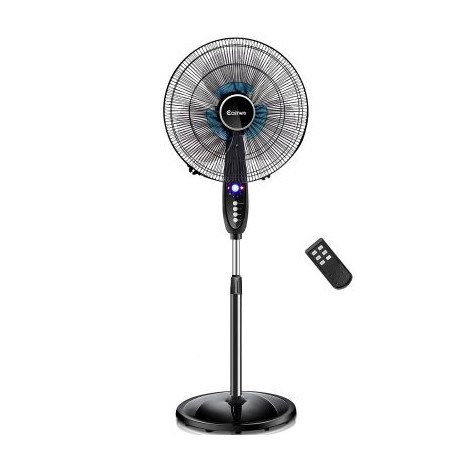 Technology can be a breeze which is why Costway has used technology to bring you a cool product. The Costway has a dual blade design so that there are six blades that rotate in order to give you great air circulation. The head has an oscillating mode to help distribute moving air evenly throughout an entire room of your home or office.
Dual Blades
There are large and small blades that are attached to the motor. This creates a stronger breeze which will help blow air further and faster without having to run the motor at high speeds.
Durable Cover
It's safe to use around pets and children because it has a strong metal cover. This keeps the blades protected in the event that the Costway is knocked over on accident.
Cost and Value
The Costway is a great purchase because it is sold at a price that is lower than the average price. The lower price is excellent because you get a high-quality product without spending much.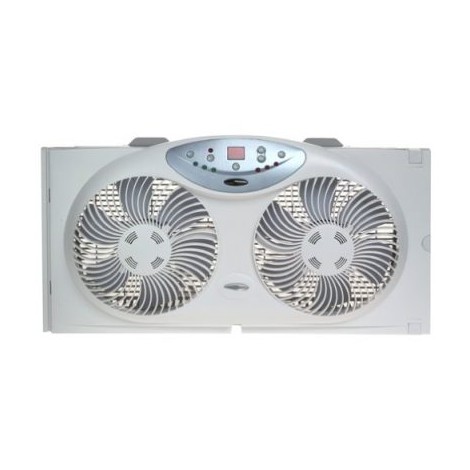 Sometimes the air is cooler outside than what it is inside and you need something that will either blow hot air outside or blow cool air inside. The Bionaire is the perfect product for this need since it is fully reversible and will fit into your window. You can even program it with the thermostat so that it only runs when it needs to.
Thermostat
There is a thermostat that you use to set it a preferred temperature. The Bionaire will only run when it needs to which will help you save on your energy bills.
Reversible
You can point it in either direction so it can be used to blow hot air out of the room or blow cold air into the room depending on conditions.
Cost and Value
The Bionaire can be purchased at a price that is lower than the average price. The lower price makes it into an excellent value since you get a great unit without spending much.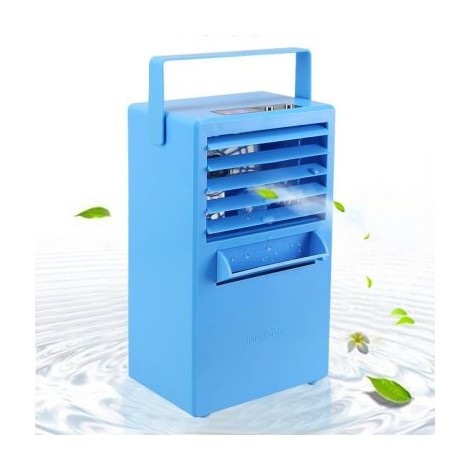 This portable fan has an ice cube tray where you can load ice cubes into it so that you get cooler air and humidity. It is not an air conditioner but instead blows air over ice to cool the air. This will help you feel cooler and also provide you with some humidity as well so that you feel great.
Ice Cube Tray
It has an ice cube tray where you can put ice into the tray and it will blow air over the ice. This will cool down the air and also add humidity.
Portable
The unit is small and is intended to be moved around your home. You can set it on your work desk, nightstand, or anywhere else that you happen to need a breeze.
Cost and Value
You will find this item sold at a price that is well below the average price. The lower price is due to it being a small and portable unit that costs less to make.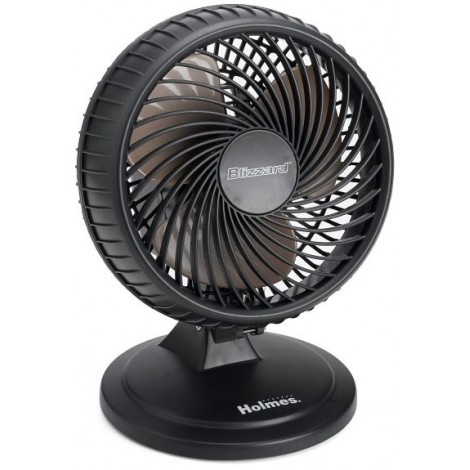 The Lil' Blizzards is a small desktop unit where you can catch a small breeze when you are feeling a little warm. It has all of the features that you expect from larger fans such as multiple speeds, oscillation, and adjustable tilt. This makes it a great thing to have in your home or office since it doesn't take a lot of room.
Oscillation
It has an oscillation mode that will cause it to move from side to side and distribute air evenly around the room. This makes it great for cooling an office or a room.
Removable Grill
The grill that protects the blades is removable. You can take the grill off quickly and easily whenever you need to clean the blades so that it blows clean air.
Cost and Value
The Lil' Blizzard is a low-cost desktop unit. Thanks to its small size, you will find it sold at a price that is much lower than the average price.

9

. Honeywell HT-900 TurboForce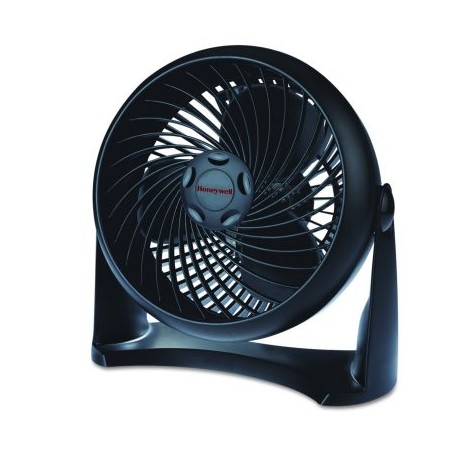 This is another personal cooling device that you can keep on the counter, table, or your work desk. It can also be mounted to a wall so that it doesn't take up desk or counter space. You can tilt it in just about any direction which allows you to point it into the direction that you need so that you can feel cool.
Wall Mounting
The TurboForce can be mounted to a wall which allows you to free up space on your desk, countertop, or the table. This gives you more placement options than other fans.
Pivot Head
You can pivot the head by as much as 90 degrees. This will help you control the direction of the air so that you can get the air blowing on your body.
Cost and Value
You will find the TurboForce sold at a price that is well below the average price. The low price is because it is a small and personalized cooling device which keeps the cost down.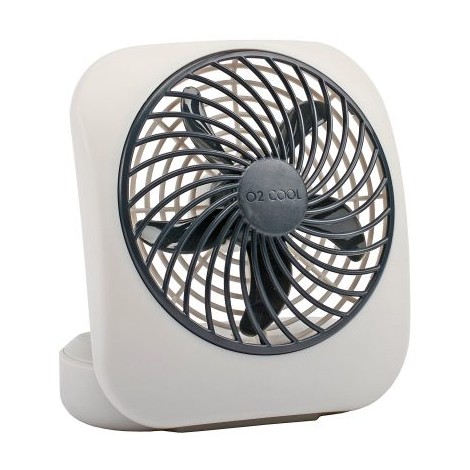 This is a compact cooling device. One of its best features is that it operates on a battery so you won't need to worry about plugging it into a wall socket. It has two different speeds so that you can control the amount of air that get's blown and the small design makes it great for tabletop usage.
Battery Powered
You won't need to find an electrical outlet to use this fan. Instead, it runs on a pair of D-Cell batteries. This makes it great for portability but also useful in disaster situations where you lose power.
Durable
The body is made of a strong plastic that will make sure that it doesn't break in the event that it gets dropped. This helps to improve the life of the fan.
Cost and Value
Due to the fact that it is small and battery powered, you will find the O2COOL sold at a price that is well below the average price since it doesn't cost much to make.

Subscribe to our Newsletter