Best EOTech Sights Reviewed & Rated for Quality
last updated:
Jun 25, 2019
There have been other brands that have tried to copy EOTech's products, but nothing beats the originals. At heart, all of EOTech's products are designed especially for close quarter battle, but a few of them are great for hunting too. They are commonly used by law enforcement officers and members of the United States military.
If you're an avid shooter or enjoy the art of weapons, you know all about sights. If you're new, you're missing out on something that can elevate your skills to the next level. Are you ready to enhance your existing skills with this tool? Our list of the top ten EOTech Sights should help you narrow down the list quite considerably with our buying guide to help you.
In a Hurry? The test winner after 13 hrs of research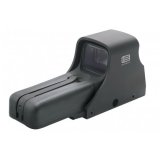 Model 552
Why is it better?
Fast
Dependable
Good battery life
Not as heavy as other options
In a
Hurry? Editors choice: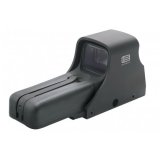 Test Winner: Model 552

13
Researched Sources
12k
Reviews Considered
13
Hours Researching
10
Products Evaluated
Brand
Connectivity
Features
Style
Weight
By Default
Criteria Used for Evaluation

Brand
EOTech is a trusted name among civilian, police, and military consumers. They were one of the first companies to introduce this particular range of weapon sights, thus enabling them to have the tools necessary to get the job done.
All of their products are made with quality materials and feature sturdy construction to give you satisfaction and confidence with a good product. When you're looking to add gear onto your rifle or another weapon, EOTech is a name trusted for quality gear.

Connectivity
There are two connecting (mounting) options for an EOTech sight, including a standard screw on or a quick disconnect mount.
The screw system generally weighs less at around 2 oz., but it takes a longer amount of time to take on and off. Regardless, you'll probably save around $25 with this type of mount. The screw system mount commonly sits lower to give you an absolute co-witness in comparison to the quick dismount which will be lower.
The quick dismount versions have buttons on the side to make it easier to manipulate them if you're using it alongside an attachment. If you move your optics around quite a bit or would prefer buttons on the side, then a quick dismount system would work better for you.

Features
EOTech offer features for weekend warriors and professionals alike. Whatever you think you need, a brand like EOTech will definitely have it. Night vision, thermal vision, tactical lights, aim to always buy products from trusted brands.
One of the best features of these sights is that a shooter can open both eyes while using it. It helps to reduce parallax issues so ensure that accuracy is guaranteed. The sight will lock the target without you needing to keep your eyes straight with the target and the reticle.

Style
EOTech's products generally have two 'styles', including the 'classic' model and a 'newer' model. The classic model generally uses 2 AA batteries, while the newer models use one CR123 battery.
To spot out which is which, you should know that classics are designated with a model number that has three digits and starts with a 5 (e.g. 512). Never models are EXPS# or XPS#, followed by a dash and another number (e.g. XPS2-0).
Other comparisons include:
Price: classic models are more affordable
Weight: classic weighs more
Battery life: classic is more than 1000 hours compared to the 600 of newer models
Length: classic models are longer at 5.6 inches, compared to 3.8 inches.
Reticles
Sights are also placed in different categories, those being red dots and other.
Red Dot
Red dots also referred to as a reflex (short for Non-Magnifying Reflector) uses a simple Light Emitting Diode (LED) to create a dot. That dot is then beamed onto the optic lens. With a normal piece of glass, you wouldn't be able to see that dot. The reason you can is that the glass lens of a red dot sight is coated with a material that reflects red light back to you. This way, all other colors pass through, while the red dot is superimposed in your view.
Red dots almost always used AA batteries, which are quite easy to find and relatively cheap. But, they tend to add additional weight and size to the overall unit.
These sights do not use the coating on its sight lens. Instead of using an LED source, they use lasers to provide the illumination. The laser reflects off a grid located just out of the users' direct field of view. The grid with a reticle pattern causes the laser light to bounce off of it and appear onto the lens in front of your vision.
These sights often use CR123 batteries that allow users to have a lighter and smaller red dot. But, these batteries cost more and are somewhat harder to find than the AA batteries.

Weight
Just like all the other features, the weight can be a big factor in your purchasing decision. Sights can range anywhere from 9 oz. to 22 oz. Though you might think about the weight initially, you should realize that you're going to have to carry this along with all of your other gear. Though it won't be too heavy, if you're carrying around a ton of other things, it can easily (and quickly) add up.
The lighter the total weight is, the easier it'll be for you to carry around. The lighter sights tend to give users more to add other tools they'll need to get the job done properly.
Expert Interviews & Opinions
Most Important Criteria
(According to our experts opinion)
Experts Opinion
Editors Opinion
Users Opinion
By Default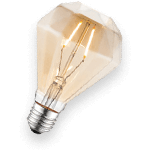 Reticle Size
You might have seen MOA being mentioned in our product reviews. MOA stands for minutes of angle. The size of a dot is measured by MOA, where it basically calculates an inch covered every hundred yards. One MOA equals one inch per 100 yards.
For example, it'll be half an inch at 50 yards, 2 inches at 200 yards, 6 inches at 600 yards, etc.
The smaller the dot, the better the range precision is. Currently, EOTech manufactures the smallest dot MOA at 1 MOA. With this feature, the sight does take precedence over the red dot sight. As the dot size in a red dot sight is bigger when magnified, it simply becomes bigger.
Thus, choosing a sight with a smaller reticle size can help to enhance your precision for close combat and long-range shooting.
Price
Due to the technology needed to manufacture this product along with it's a complex system, These can be quite expensive. The market has a broad price range, that can extend from $50 and go up to $1000+. As with any other product, keep in mind though that the lower the price goes, it's often that the quality goes down as well.
Our list features products ranging from $350 to nearly $1000, so you're sure to find something that suits your needs and your budget. All of the products we've included are mid to high price range products to ensure that you're getting the best of the best.
Other Factors to Consider

Battery Life
The biggest con that many sights have in comparison to their traditional optic sights and red dots is energy efficiency. A typical sight has a battery life around 500 to 600 hours at a brightness level of twelve. It uses three times the battery life of N cell sights. Their battery life is also significantly shorter than that of an Aimpoint Sight, which tends to last around a year.
It's also important to note what type of battery is needed for the sight. Common types require two AA batteries, which are easy enough to find everywhere.

Ease of Use
This modern tool though is a sophisticated operation, it should still be simple enough for the average user to understand and use. Some sights have eight adjustable settings, twenty brightness levels plus elevation and windage adjustments.
All of these functions should be available to the user to adjust with just one audible click on an adjuster. An intuitive design would be changing the brightness by pressing the plus or minus button and pressing both simultaneously for the auto mode switching.
Most of these can be turned off by holding it for three seconds. All processes must be quick and require a light press for the utmost convenience.

Protection
There are a few features that help to aid in the protection of the device, including it being waterproof, fog proof, presence of an auto battery check indicator and an auto shutdown capability.
Waterproof and Fogproof
A small but very mighty feature is the ability of the scope to remain definite and sharp even under inclement weather. The optical is made out of glass, which is a material known to be affected by the winter season. Having a scope that is waterproof and fog proof simply ensures the durability and accuracy of the sight.
Auto Battery Check Indicator
Another vital protection aspect is the battery. A full battery can show the red dot as crisp and firm and also helps to avoid a blurry ring when you aim. When the battery is low, the reticle should start flashing immediately after startup. Ensure that you're carrying an extra power source with you.
Auto Shutdown
Many of the larger brands almost always include an auto shutdown feature in their product. You should consider a product that has this simply for the ease, convenience, and safety that it offers users. It also is a great way to save battery when you're not using it.

Size
The size of the sight is another main factor that you should consider when purchasing. The size that best suit will depend on your weapon and looks. For a pistol, you'd want a sight that is smaller in size than for a rifle.
You want one that is the correct size for the weapon it's intended for it to be used with. If it's too small, then they might find themselves in trouble. The best option is to have a scope that is large enough to have a field of view of the entire scene without losing the primary target or focus. The size can also then affect co-witness when using together with the weight and iron sight.

Visibility
A sight with various brightness levels makes it more adaptable when you're out on the field, whether that be indoors or outdoors. A sight that has the capability to allow you to easily switch from indoor settings to outdoors settings is the ideal choice. It's even better if it can easily help you in dark or dusk shooting, which not all can do.
The more brightness levels the sight has, the better the accuracy of the shooter. Make sure to turn off the brightness though, otherwise, it'll drain all of the battery without you realizing.
Frequently Asked Questions
q:

What tactical gear can these Weapon Sights (HWS) be used with?

a:

In general, HWS can enhance vision maintenance, ease of use, accuracy, and speed. It can be used with shoulder mounted small arms and less lethal launching platforms. These include:

Shoulder mounted small weapons:
Tactical shotguns
M16/M4 and derivatives
MP5 type sub guns

Less lethal launching platforms:
Deployment of gas munitions
Rubber bullets
Shotgun applications (involving bean bag rounds)
40 mm and 37 mm

Some others:
Grenade launching platforms
Shoulder mounted rocket launchers
Medium caliber machine guns (.50)
q:

What are the advantages of choosing EOtech weapon sights (especially for close quarter battle)?

a:

There are three main advantages of using EOTech's weapon sights, including speed, vision, and ease of use.

Speed, because EOTech's HWS is considered to be the fastest sight currently on the market.
Vision, as the operator maintains their peripheral vision through both eyes open shooting and tubeless HUD architecture.
Ease of use, as HWS allows the operator to have incredible accuracy, therefore providing them with controlled confidence in their shooting ability.
q:

What is Minute of Angle (MOA)?

a:

This was briefly mentioned in our buying guide, but here is a little more detailed answer. Minute of Angle, or better known as MOA for short, is an angular measurement. The scale is described as an MOA is 1/60 of a degree.

1 MOA is almost 1 inch for 100 yards. The visual representation is that the center dot in a reticle is 1 MOA across and the ring in a reticle is 68 MOA across.

For example, a ⅛ inch at 25 yards, ¼ inch at 50 yards, ½ inch at 100 yards.
Subscribe to our Newsletter