Best Deer Decoys for Hunting Reviewed and Tested
There are many different factors which can lead to a successful hunting trip. Between location, the time of the hunt and shooting equipment, these are some of the most important components which can lead to you catching a lot of different prey.  Another aspect, which can make any deer hunting expedition from a good one into a great one, is the use of hunting decoys. In This guide we will take a look at some of the best deer decoys available on the market today.
Our Top 3 Picks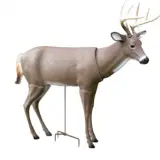 Primos Scarface Decoy

Our rating
Resistant to all weather conditions
Price:

See Here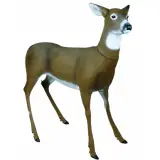 Flambeau Masters Doe Deer Decoy

Our rating
Adjustable head and neck
Price:

See Here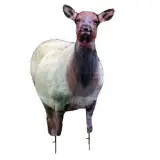 Montana Decoy Eichler Elk

Our rating
Comes with an instruction DVD
Price:

See Here


What Makes a Great Deer Decoy?
With a deer decoy, the more life-like it looks and acts the greater success you will have.  The purpose of the decoy is to draw deer over closer to you, which should be better than setting up no decoy at all. One of the aspects which separates some deer decoys from others is the ability for some decoys to actually move or make a sound. This movement and sound will help draw some deer over; in addition to this, some deer actually wait to see if a decoy will actually make a sound or make a movement before coming over. The older the deer is, the more suspicious it is towards deer that do not more. In order to help attract those kinds of deer over t you, you will need the decoys which either move of have sound.  In addition to this, how the decoy is setup is also vital towards your success.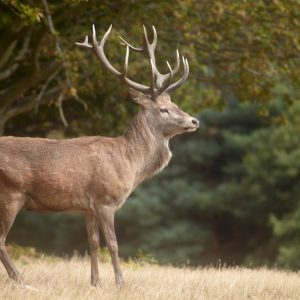 More than any other animal, the location of your decoy is vital towards the success of the decoy. If you put your decoy too far out from where you are, then it won't draw any animals near you. In fact, if you put a decoy in the wrong location, you could actually keep deer away from your position. Typically, the best places to set up your deer decoy are on the edges of any fields, as well as perched up on any hills. The decoy needs to be set up in a location where deer will actually see it, and not just happen to stumble upon it. The higher the deer decoy is setup, or the closer it can be placed to a high traffic area, the better success you will have.
Another aspect to ensure you have a deer decoy that works is making sure the scent is setup properly.  If the deer decoy has any kind of human odor on it, that odor will drive deer away faster than almost anything else.  You need to ensure your decoy is covered in the proper deer or doe scent, to help bring the other deer over to it.  If the scent is wrong, then your decoy will not perform at the level you want, and will hurt your chances of finding the deer you want to shoot.
One other thing of note when it comes to setting up a decoy for a deer – the earlier in the season you put it up, the less successful you will be during the hunting season. It might be tempting to set up the deer decoy early, as you will have some success; however, the remaining deer will learn
5 Best Deer Decoys
1. Primos Scarface Decoy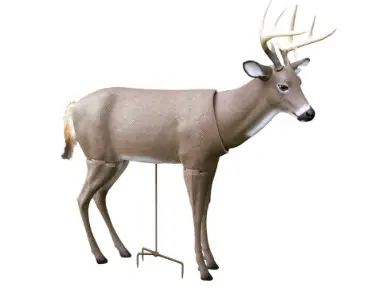 This Buck decoy from Primos has the decoy in the natural tan color, so you can easily place this decoy in nature and have it fit in with the surroundings.
Expand to see more
This decoy has been tested to survive all different kinds of weather environments, so no matter how warm or cold or wet the weather is, this decoy is sure to perform at the highest level. The head and neck area is adjustable, so you can set up your decoy to attract the most deer possible.
Realistic look
Great paint job
The base could be more stable
2. Flambeau Masters Doe Deer Decoy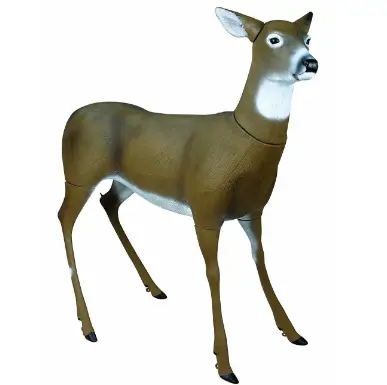 This Doe decoy from Flambeau is made from a composite plastic material, so you can rest assured this decoy will last for a few seasons. There are a few adjustable components to this decoy, including the neck and head area, as well as the ears.
Expand to see more
These adjustable features allow you to set the decoy up in a few different poses, to add variety to how your decoy is set up. The rear legs also have pads on them so you can add different scents to help draw more deer into your area. The legs and head come off, and they can be stores inside the body of the decoy for easy transport.
Made from a plastic material
Accepts scent pads and deer calls
The body parts, especially the legs detach easily 
3. Montana Decoy Eichler Elk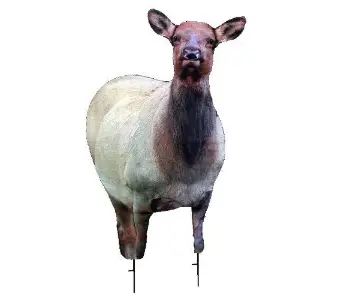 This multi colored Elk from Montana Decoy has leg poles on the bottom of it, in order for you to obtain the right height needed for your kill zone area. The design of this Elk was based upon numerous pictures of how Elk pose while in the wild, so you can feel assured this decoy will work in nature.
Expand to see more
Not only do you get the decoy, but this comes with a DVD, to give you different tools and tricks to set up the decoy properly. This decoy does fold down, so you can easily transport it back and forth, also allowing you to easily setup and take down.
Lifelike 
Easy to transport
Comes with a DVD instruction manual
4. Montana Decoy Miss September Feeding Elk
This Elk decoy from Montana Decoy is designed to help you shoot more Elk during anytime of the hunting season. This Elk is designed around how an Elk would actually look while in the wild, making the realistic pose much more effective than just a standard decoy.
Expand to see more
This decoy is made from a brown material, and has the realistic joints and ears, giving you the necessary detail to be an effective decoy. This decoy only weighs 33 ounces, including the leg poles. It does not fold up, but it is easy to transport.
Lightweight
Made using real elk photos
5. Dream Team Buck and Doe by Montana Decoy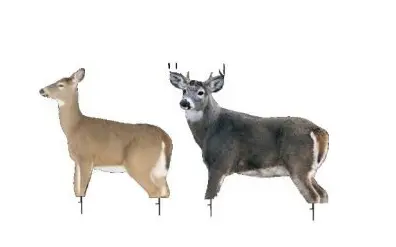 This Pair of decoys from Montana Decoy includes both a buck and doe, so you can choose which decoy is best for your needs. Both of these decoys come with a whitetail, to help blend in with most deer out in nature.
Expand to see more
Both of these decoys fold flat, so you can easily store them when they are not in use, while also being able to set them up in no time. These decoys can be used during anytime of the hunting season, in order to maximize their use.
When you are deciding upon what kind of decoy for a deer, there are certain aspects you have to keep in mind when making your determination.
How to Decide Which is the Best Deer Decoy for You

First off, you need to determine how many deer decoys you need. There are certain situations which will call for only needing one decoy, but there will be other situations where it will be nice to have two or even three. The idea with the deer decoys is to help draw other deer over to you and into the kill zone you set up.  It's never a bad thing to have two or three decoys, even if you only use one a time, so you can diversify your decoys so you don't get trapped into only having one style, and having the deer learn what your decoy looks like.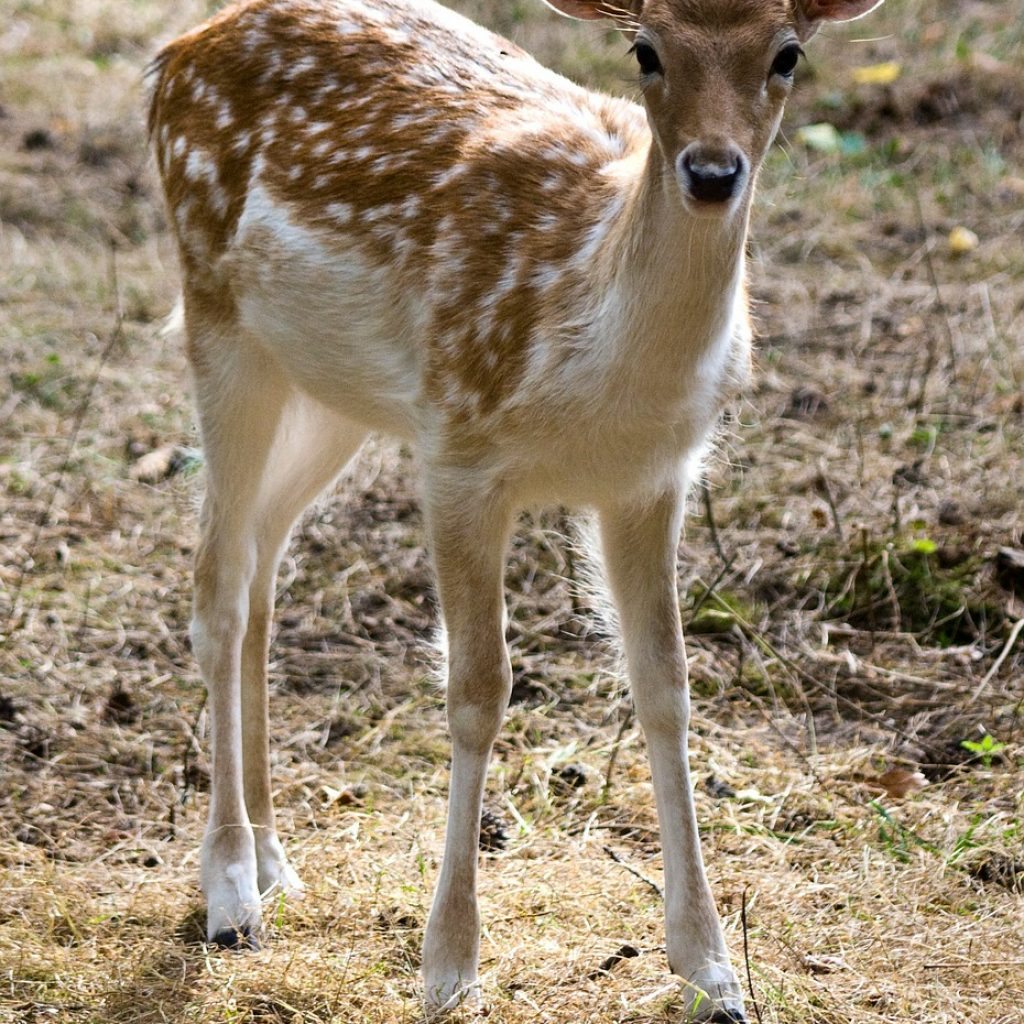 Another thing to consider is if you want to have a decoy that is a buck, or a doe.  You will want your decoy to be the opposite of what kind of deer you hunt for; if you hunt for doe, then you should have a buck decoy, and vice versa. There are some strategies which involve having a decoy of the same kind of deer you are hunting for, but those seem to work less often than having ones of the opposite sex. Especially since, at the beginning of hunting season, bucks are known to be looking for any kind of mate, so having a doe in this situation is ideal.
Depending upon when during the season you typically hunt will also then determine if you need to have a decoy which has motion or sounds on it. The earlier in the season you are, the less likely you will need motion or sounds. However, the later you get into the season, the more motion and sounds you should have, as the deer who have survived to this point need something extra to draw them over to your kill zone.
Final Remarks
If you are hunting deer, it's all about making sure the scent is correct. Ideally, you want the deer decoy to be downwind, so the scent carrier throughout the area you are hunting, in order to attract more bucks and does to your area. You have to make sure any human scent is off the decoy, because if your scent is on the decoy, it will drive deer away from you. This is why you should be between 25 – 40 yards away from your decoy, up in your blind, to help ensure your own scent is not being carried into the kill zone area.
Remember that when choosing the best deer decoys for you, it is important to take into consideration not just the price of the decoys. Selecting the best deer decoy should also depend on your preferences when hunting (season, how much you move etc) so make sure you do choose the most beneficial decoy for you. With this guide we hope we helped in making you choose the best deer decoy for you.
Happy hunting!