Best Dash Cams Reviewed & Rated for Quality
In a Hurry? Editors choice: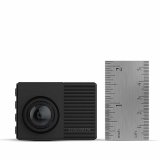 Test Winner: Garmin Dash Cam 66W

We have all seen the dashboard video
cameras
on Youtube, in police cruisers, and even in our friend's cars on occasion. They are said to protect a driver, and his passengers from many things, from insurance fraud to parking protection. As a matter of fact, in today's highly chaotic and increasingly violent world, those cams have become more than a luxury for videoing you and your friends or capturing stuff to put on Youtube, later on, they have proven everything from accident claims to stopping some crimes and more if you think about it. Now, if you have decided it's time to bite the bullet and
get your very own cam
, then you are going to need to know the best of the best, so you get the right one to suit your needs. Here are our top ten best-rated models for your choosing!
Standout Picks
Criteria Used for Evaluation
Features
Many of the top-rated products in this buying guide come with extra features, that you might want, but don't necessarily need. Some extra features include GPS's, impact sensors, and front and back cameras. The best thing to do is sit and figure out if these are features you know you will use, and then go from there on making a final decision. After all, you get what you pay for, right?
Accessories
There are a few mounting options that come with these items. Some come with adhesive that you stick the cam on your windshield with, other's come with brackets, and still, others come with built-in mounting mechanisms. There are many options for mounting options for the top-rated in our buying guide, the choice of which is best for you is strictly personal.
Ease of Use
You probably already know that traveling on back roads at night means very little light from street lights and other things you find in towns and cities. Accidents happen, no matter what time of day it is, so it's important to have great night vision in the product you finally decide to purchase. Don't risk getting into an accident at night and then finding the images were not visible because you skimped on the night vision when you purchased your product. The top-rated in our guide have night vision, so go for the best, to avoid the worst happening. It should also be easy to read and understand, making it easy to use!
Power Source
If you are like the rest of us, you can easily forget to shut off the cam when you stop or worse, forget to switch it on when you're in the car. An automatic on and off switch means the item will start recording when you switch the car on and stop when you switch it off. Remember, that a parking monitor is a great thing as well. Motion detection automatically turns on when someone is near, records then switches back off afterward.
Value
Of course, you can't put a price on the safety of you and your family should an accident or carjacking occur, but that doesn't mean you aren't on a budget. The best products on this list range from $40 to over $100. Remember, that the higher priced options usually come with extra features and often bigger screens. While you don't want to sacrifice quality to get a less expensive item, there are some features you can do without if you are on a budget.
10 Best Dash Cams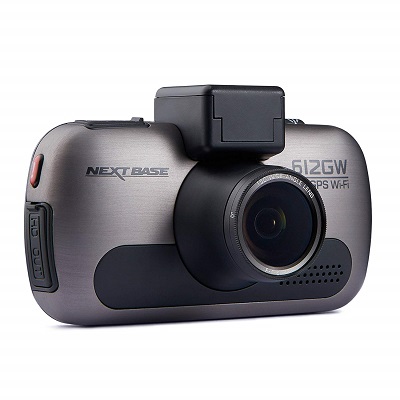 This dash cam from Nextbase is an award-winning model that features amazing Ultra HD 4K quality video, which is a first in the market. It comes with state-of-the-art sensor technology patented by Sony and leads the market in quality of images and colors in any conditions!
Ultra HD 4K
This is the first dash cam to offer Ultra HD 4K and did a wonderful job. It implements the newest technology to create vivid, crisp images that rival some of the best household televisions on the market. You get the 150-degree point of view that will help capture everything that is happening behind your vehicle.
Extra Features
This item not only provides you with the best images, videos, sensors, but it also comes with some really cool features that go above and beyond what other cams can do. This includes WiFi, which allows you to control it with your phone and built-in GPS to help you find the best routes!
Cost and Value
This model is more expensive than most others on the list, but you get an award-winning dash cam that is well worth its price. It comes with the best technology on the market and even includes video editing software.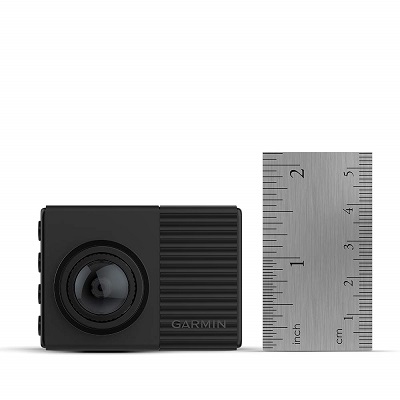 This dash cam from Garmin is one of the best on the market. At only an inch and a half in length, this discreet camera comes with some amazing features, including a field-of-view of 180 degrees, vivid 1440p film, and unbelievable clarity in situations with little light. It's also very easy to and comes with voice control that's available in six different languages.
Voice Command
Driving safe is important, and this item includes features that help you do just that. This includes voice control, which allows you to keep your eyes and attention on the road. You can easily take pictures, videos, and even voice recording without ever taking your hands off the steering wheel!
Wide Angle Lens
The main purpose of a dash cam is to record an incident or accident for your protection and to ensure that you have a record for the police and insurance companies. This wide angle lens captures images at 180 degrees, ensuring you that you'll get all the action.
Cost and Value
This model is definitely a high-end model that offer HDR videos at 1440p, and the price reflects it. If you don't mind paying a little more, the Garmin Dash Cam 66W offers safety features such as driver alerts, go alerts, and automatic recordings whenever there is an accident, to make sure you get your money's worth.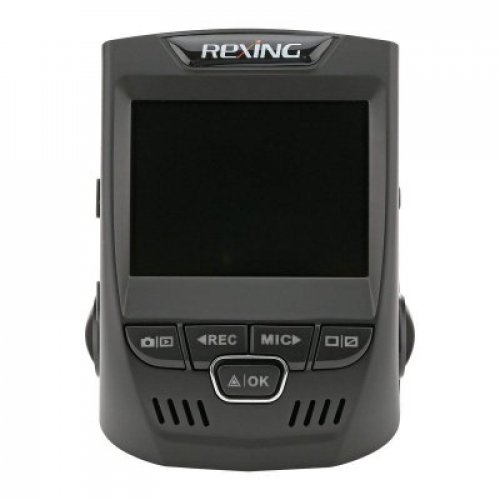 If you are tired of people cutting you off at red lights or have in the past been accused of traffic crimes you didn't commit, then the Rexing is certainly the right option for you. It features an LCD screen, high definition, loop record, has a discreet design and is equipped with collision sensing as well. If you are looking for elegance, discreteness, and proof at the same time, then this product is right up your alley.
Features a Discrete Design
This product features a discrete design that keeps it from being seen by everyone on the road or someone just walking by your car. It is a well-hidden camera that helps protect you from whatever is in the road ahead.
Features Accident-Auto Detection
This item features an accident-auto detection system with a built-in gravity sensor so that when an accident is detected, the video being recorded is locked so that the video evidence isn't lost in the collision. The locked video is then safe from being overwritten by anything else that is being recorded.
Cost and Value
Just the accident-auto detection makes this well worth the money you will spend. Add in the discreet design, and you will want to check this one out for sure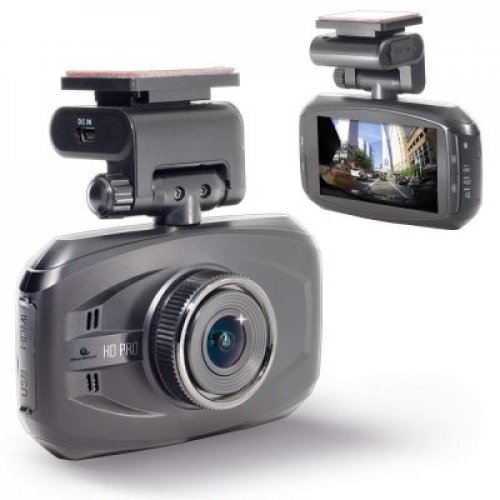 The WheelWitness comes equipped with GPS, so not only can you record what goes on in front of you, but can get directions to get there at the same time. It also features automatic, continuous recording, high HD resolution, and a 3.0-inch LCD screen for crystal clear images. Get and report any type of activity on the road, whether it's theft or an accident, with this high-quality product.
Easy to Install
When you insert the SD card into the in-car cam, it automatically reads the power, fires up and starts recording. When you shut off the car, or the power is cut, the item automatically shuts down with it.
Night Vision
Featuring WDR technology, you will be able to get crystal clear pictures of whatever is going on in front of you, with this night vision cam. No longer, do you have to worry that something will happen and you won't have evidence of the wrongdoing?
Cost and Value
One of the more expensive items on the list so far, this is worth the money, because of the crystal clear images, night vision tech, and the fact that it's easy to install. Take a ride and not worry about something happening you can't document, with this superior product.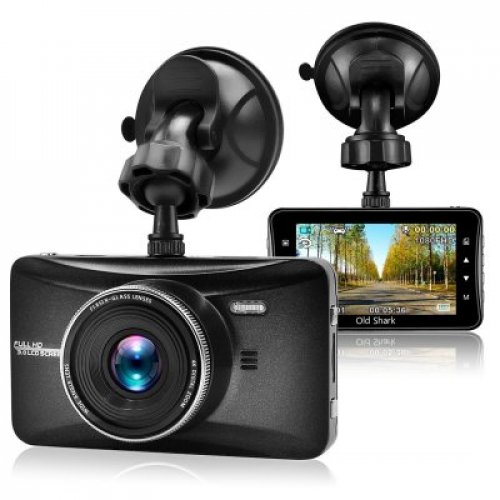 The Old Shark is an HD car recorder with wide-angle night vision to recommend it. It also features automatic on and off capabilities, and premium temperature resistance as well. The cam will help you capture every moment when you are out and about. Whether it's an accident on the road or a scene you want to watch later. Remember, these items aren't just used to document the bad stuff, but the good stuff as well.
Premium Temperature Resistance
This item features premium temperature resistance, which means it has better protection from the sun and high temperatures. That doesn't mean you can leave it in the direct sunlight all day, but it is more durable than many items on the market today.
Easy to Use
This item is simple to use. You simply mount it to your windshield, and when the car switches on, it will start recording. Everything else is preset and ready to go when you are.
Cost and Value
One of the better-priced items on our list, this one pops in at number three. The price, how easy it is to use, and the premium temperature resistance, make this one you will want to look out for.



The Vantrue is an uber dual in-car cam that is designed to do everything the right way for the driver. It features infrared night vision, parking mode, seamless loop recording, and a G-sensor as well. If you are looking for it all in this type of product, then you have found it here.
Super Night Vision
This item includes a superior night vision with a front cam with six glass lens and a rear cam that features an F2.0 lens. It also includes 4 lR lights for night vision like you have never experienced before.
Features a Parking Monitor
This item features the ability to automatically switch to the parking monitor when you park the car. It has a motion device as well, that triggers if someone walks by or near your car, for added security when you can't be around. No longer, do you have to worry about someone scratching your car, or even stealing something from inside. They will be caught on tape and you will have the evidence you need to bust them.
Cost and Value
One of the pricer items on the list, it's not that pricey when you think about all the features it comes with. From the parking monitor to the superior night vision and the seamless loop recording, if you want a camera that does it all, then this is the one you want.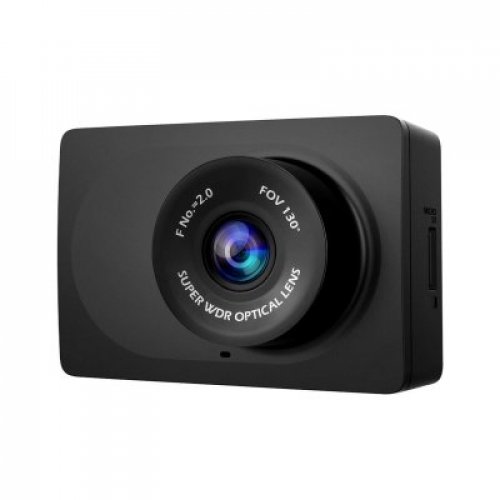 Sometimes, you really don't want a big camera hanging on your windshield or taking up space in your car. This is where the YI compact cam comes in. It has stunning HD for crystal clear images and features a 2.7-inch LCD screen. Even if this item is compact, it still packs a punch. Included are superb night vision capabilities for added safety when you are out at night, and built-in WiFi as well.
Features an App Connection
Sometimes, you just want to watch the video you captured before you get back to your home. This item makes that possible with built-in Wifi and an app connection. Simply connect your Smartphone and watch the video anytime you, please.
Superior Night Vision
This item is capable of capturing stunning images and providing crystal clear clarity, even at night. Superior night vision is a must in this type of product, and this one has it in spades.
Cost and Value
Being one of the less expensive items on our list doesn't make this one any less valuable. The built-in Wifi and the superior night vision, paired with the compact design, make this one for the ages. Don't forget to check it out during your search for the right product to fit your needs.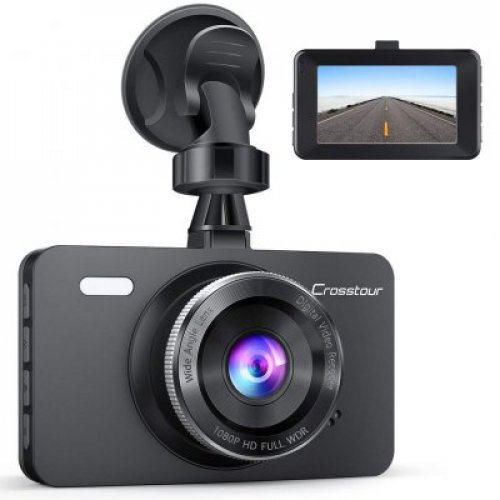 Hopping in at number 6 on our list is Crosstour with their car DVR in-car camera. It's super easy to use and features seven must-have functions. It comes with two mount kits for easy installation and has everything you need to be comfortable in your everyday driving. You can't go wrong with this item if you are looking for everything you need in a camera in one tidy place.
Comes with Two Mount Kits
This item comes with two ways to use it in your car. It includes a mounting kit that comes with a suction cup and one you can just stick on with adhesive. This gives you two ways to mount it in your car, you choose which.
Seven Must-Have Functions
Featuring seven must-have functions, you can't go wrong with this cam. Those functions include on/off audio, loop recording, motion detection, the time stamp, automatic power off, license plate stamp, and a screen saver. It also features burst photo.
Cost and Value
One of the most reasonably priced items in the buying guide, it includes all of the must-have functions you need in this type of product and comes with two mount kits, making it worth checking into.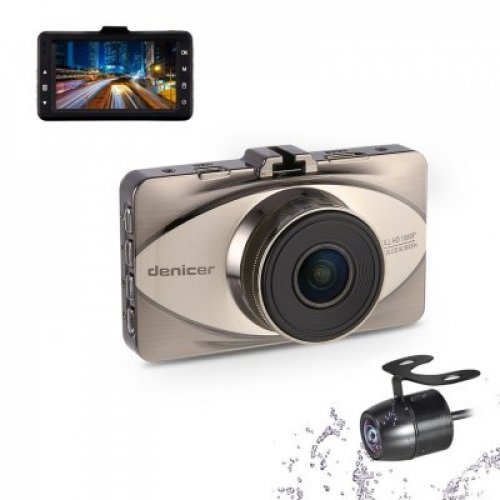 The Denicer is everything you need in a camera at an affordable price. It features excellent night vision, six glass lens, a 24-hour parking monitor, and easy playback and recording options. If you are searching for a product that is easy to use, then you need to check this one out.
Easy to Use
The menu and video playback settings for this item are easy to use, be uncomplicated. You certainly don't want a cam that you have to call in to support, just to figure out how to turn it on. With this item, you simply press okay and you're ready to go.
Three Playback Modes
Featuring three playback modes, this is the right cam for someone who doesn't want to spend forever finding the video they shot. The modes are video, photograph, and playback. Easy-Peasy!
Cost and Value
This item features three playback modes and is easy to use. What more could you ask for, as it's affordable as well.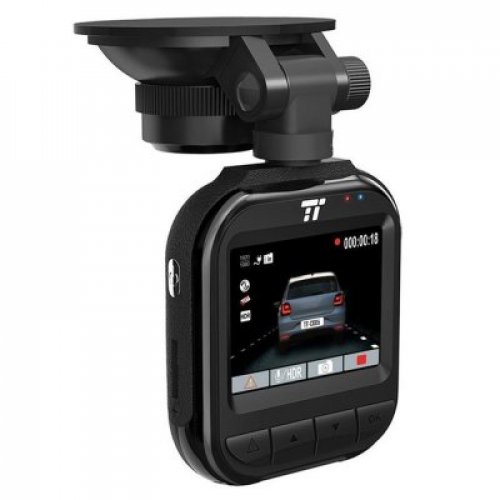 Coming in at number 10 on our list, is TaoTronics, a brand that is well known and trusted. This item features easy installation, unattended vehicle protection, a dual USB charger for easy charging, superior night vision, and a large easy to read display. For crystal clear recordings, there is 2K video recording and a 2-inch LCD display. What more could you ask for in a device of this kind?
Easy to Install
This item comes with a simple to install instructions and can be mounted in three easy steps. It's compact, convenient, yet powerful and sturdy.
Easy to Read Display
No longer do you have to squint to see the buttons on your camera. This item features large buttons that are easy to read for everyone, even if you need glasses!
Cost and Value
One of the more affordable options on our list, this one is reasonably priced. With the easy to install instructions and the large buttons for easy seeing, this one is a winner for sure.

Subscribe to our Newsletter