Best Security Cameras Reviewed & Rated for Quality
In a Hurry? Editors choice: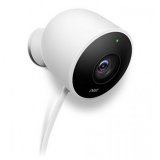 Test Winner: Nest

As we get older, and perhaps even acquire property (of any type), we are quick to look for ways to ensure that those investments are safe. The best way to protect an area of a building is by installing security cameras. Luckily for us, technology has grown at such a rapid speed that things like
security cameras
are familiar, well designed, and relatively affordable. We hope that you find something spectacular among our list of outstanding products. Or, at the very least, narrow down your search criteria a bit.
Standout Picks
Criteria Used for Evaluation
Durability
There is a ton in this part of the criteria that you have to pay attention to. Most of that is because the significant portion of the worth and quality of these products is centered around the technological aspects. Or, whatever else they might have included in the bundles.
However, almost all of the aspects that you have to look out for, and keep your tabs on is just that the quality of the technology hardware should be stellar. The scale of these products will always remain on a path that is parallel to the price tag because the development and manufacturing are far more expensive if the goal is high-quality goods. This means that the more you pay, the more you could bet that the quality is better.
Features
Features are probably the biggest and most obvious thing to focus on when shopping for the best security video cameras, and that's because there's a wide variety of offerings. But, there are a ton of standards that you should be looking out for, and the omission of any of these might serve as perfect red flags. Any flags popping up during research is probably enough reason to look the other way of remove that product from your maybe list.
Modern standards include things like having an evident and up-front source and destination for storage. Many of the newer Wi-Fi and wireless cameras will have cloud services that may or may not cost money depending on their worth, but there's still a lot of wariness out there when it comes to IP connections, feed re-routing, and the lack of physical storage. Other things to keep your eyes out for (in terms of bottom-line features) include 720p video (at the very least), a mobile app, two-way communication, some weatherproofing, and possibly the addition of remote control.
Things beyond those are mostly auxiliary and could be removed from the bundle without taking away much of the value of the product. So we made sure to keep out eyes peeled for those features as a baseline, and moves up and outwards from there. As we think you should as well.
Value
As with all things technology-related or reliant, it's pretty essential also to have a firm idea of how high you can go budget-wise. We were surprised at the platitude of astounding options in what we deemed to be the budget price range, but that doesn't mean you have to stick in that area.
It's an unfortunate side-effect of the industry in which produces technology and electronic equipment, but the higher price of something usually denotes a better quality. So you truly "get what you pay for" in the case of putting together options for things like security cameras. It's not easy to say, but the more you can spend, the better.
At the beginning of our list, we didn't think we'd be able to collect so many great options in the budget range, but there's a ton of pretty decent security camera options near the 20 to 40 dollar range. The median of the industry is roughly 80-100 dollars for a great camera — we're talking a single camera here — which is why things like the Best Vision Systems 8 pack at under $500 is a pretty huge deal. That's just over $50 per camera for one of the best quality "old-school" security cameras on the market.
It truly doesn't matter which range you find yourself shopping in. There are cheap entry points and exorbitantly expensive pieces of technology in almost every section of any market. Security Cameras are no different.
To ease any stress, we suggest plucking out a price range before even embarking on the shopping mission. This will help narrow the search (if only just slightly) and will remove the potential for the giant comparison headache that comes with eyeballing an entire market at once.
Effectiveness
Overall, is the security camera useful? What do we mean by this? Well, you need to get a camera that works. Right? But more importantly does it A) take good videos and B) does it make you feel more secure in your home or on your property?
These are questions to ask when looking for a camera that suits your needs. Perhaps these are hard to answer when you haven't had a chance to use it yet, but still, keep these things in mind when investing in these cameras. (A great way to find out before buying is to read reviews!)
Top 10 Picks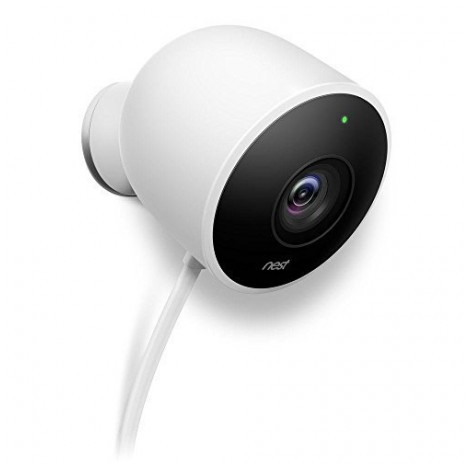 The Nest is one of those companies that will live on the tongues of time, and be remembered forever, because they were one of the first tiny sparky start-ups to attempt a breakthrough in affordable wireless security cameras, disrupting the industry forever. Nest cams come with a pedigree now, one that boasts years of fan feedback and adaptation, as the forefathers of this new industry standard continue to strive for excellence and prowess.
Weatherproof
A lot of the options we've plucked -- in fact, most of the market that we're flopping around in -- aren't necessarily designed to be outdoors. It's probably why a lot of these companies can get away with selling these technologically advanced security cameras for the price of slightly expensive headphones. This Nest Cam is designed to withstand the elements thanks to its weatherproofing, making it the perfect choice for outdoor security cameras that might have to be placed somewhere without a covering.
Two-way Communication
It's pretty common in this industry (currently) to offer two-way communication through the use of built-in microphones and speakers, and the Nest Cam is one of those products that you can thank for that trend. It has truly set a new standard and comes with that very two-way communication option, used through the mobile phone app.
Cost and Value
Due to the extensive weatherproofing, and the fact that Nest has been a leader in this field for years now, you're going to pay a little bit more than you would for some of the cheaper eastern-made versions of nearly the same thing. But there's the truth, and trust in purchasing from the originators, and knowing that you're getting something finely crafted is important when considering your safety and security.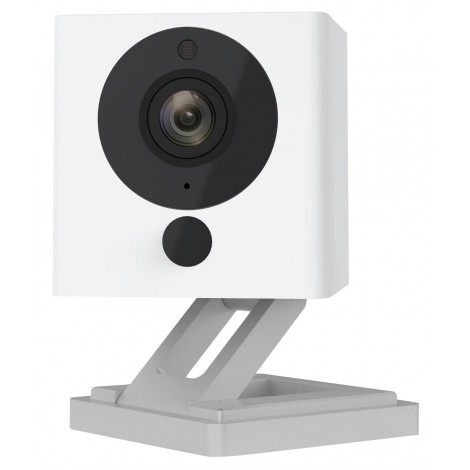 What can we say about Wyze Cam that isn't already spoken in volumes by obtaining the "Number 1 Best Seller" tag on Amazon? This is one of the most excellent modern security cameras ever made, and it's a complete no-brainer for us to put the best selling camera on the top of our list. It's chock-full of amazing features and possibilities, all of which will end up putting you in a far more relaxed state of ease.
The Feed
The Wyze Cam Indoor Wireless Smart Home Camera is one of the most equipped security cameras on the market today. It has a 24/7 wireless digital camera feed to your smartphone or digital platform. It is equipped with night vision to allow you clear sight even in the dead of night. And it works on the standard 2.4GHz Wi-Fi networks that have been around for well over a decade.
Alexa Integration
Our new digital assistance and purposely integrated technology have changed the way we do a lot of things at home. Like start the coffee, lock our doors, turn the lights on, and now ever check on the security feed. Thanks to its Alexa integration, you can now command Alexa to "show you the front door" for complete hands-free monitoring.
Cost and Value
Above all things, buying into the Wyze Camera System is also hearteningly pleasurable because it's designed and made by a small team at a nifty new start-up. So you can purchase one of the greatest security cameras, at a near budget price, and support small business at the exact same time. Wyze Labs has revolutionized home security.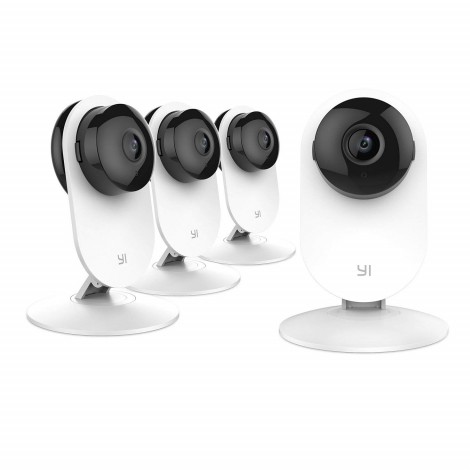 Another product plucked from the pages of Amazon's "Best Sellers" list; the YI company is doing their best to disrupt the standards of home security and camera monitoring, to the delight and applause of their end-users. We decided to put the Yi package that includes four of their Home Camera Security Surveillance Systems in it because it's the more common of the options that all contain the same product.
Activity Alerts
One of the biggest differences the absolute constant connection to technology has made to the world of home security is that most of these wireless cameras have streaming access and mobile phone applications. These apps allow users to set personal notification settings. Meaning, when a sound or motion trigger is detected wherever you've put your cameras, you can receive an alert on your mobile device, giving you ultimate knowledge of things like burglars, or when your kids come home.
Two-Way Communication
Thanks to that life-feed of streaming coming directly from the YI cameras, it's pretty obvious that most people will put one outside, or directly inside their front door. Which is exactly where the built-in microphone and speaker come in handy. Using your mobile phone, you can communicate with delivery drivers, or say hello to your kids, without ever having to be at home.
Cost and Value
If we told you that you could get one of these amazing wireless modern security cameras for under a hundred dollars, you'd probably have a bit of disbelief. But what would you feel if we shared that you can get this four-pack for under of a hundred bucks? That's nearly unbelievable. The value in the YI four-pack is insanity. A must consider for those looking for more than one security camera.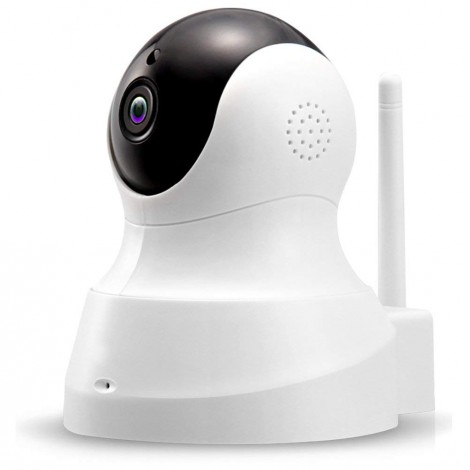 If you're on the hunt for a really great new security camera, and you want to delve into the modern world of offerings, but you also want to pick something up that looks a whole lot like an evil robot from a weird Doctor Who arch, then the Tenvis HD IP Camera is your best bet. With this product, you don't get the most advanced or high-quality security camera, but the tools it has, and the cool robot look all paired with the price tag, we couldn't keep it away from our countdown.
Easy Install
With the overcomplicated market that has been security systems, technology, and household improvements, sometimes it's just nice to get a product that is a breeze to install. The Tenvis HD IP Camera is one of those things. All you have to do is plug it into the wall, download the phone app, and scan the barcode using the camera and boom. You're all set up and good to go.
Drastic Night Vision
If the security camera you're looking at doesn't come with the capabilities of recording in the dark with night vision, then you're looking at the wrong camera. It's not an optional feature. It should be standard. But night vision technology isn't always the best, and a lot of great cameras will only shoot clear picture up to 15 or 20ft in the dark. The Tenvis IP Camera, however, can reach up to 32ft with their night vision technology.
Cost and Value
It's one of the best budget Wi-Fi digital security cameras on the market. Because of this, you're going to have a lot of the same features as some of the bigger brands, but with a little softer attempts on the execution. The price is fitting, is what we're saying. It's still an amazing value, and you could deck out your space in these bad boys without breaking the bank.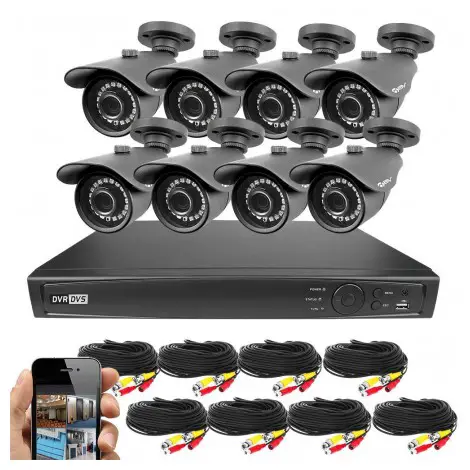 Now, we couldn't go through the entire list here without putting something a little bit more traditional up for an offer, and this large system from Best Vision Systems is one of the greatest sets of home security in the modern age. With that, however, it's crucial to note that this isn't an extremely modern system. These are more like the traditional wired setup camera security.
In Spades
What is one thing that is better than a single camera that has the capabilities and clarity to record 1080p HD video at all times? Well, that would have to be EIGHT cameras that have the capabilities and clarity to record 1080p video at all times. This bundle from Best Visions is reliable and can offer extreme coverage thanks to the fact that it includes eight total cameras.
Protected Systems
One of the reasons that the "old way" of security tape footage lasted so long was because of the most reliable nature of the footage keeping. Now, with the advancements in cloud-based storage solutions, it's finally viable to have invisible digital documentation. But there's something to be said for the old ways, and the astounding 1TB of internal storage that this camera system has in its hub. If you want to keep that footage, it has output ports for DVD writing or external storage solutions.
Cost and Value
Being that this is a professional setup that is generally used in places like shops or storage, it's understandable to know that you're paying the average price per camera, but that number is multiplied by eight, making it a pretty steep package to get into. This might be only suitable for those with a large surveillance need.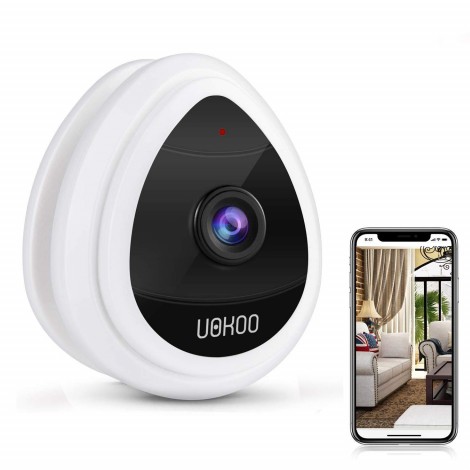 Much like the previously mentioned security cameras, here we've got another great example of a budget camera that does a lot of things that the big boys do, with just a little bit less attention to details and sans the considerable budget for technical prowess. Uokoo is a company that makes terrific quality electronics for the budget price range, and its Wi-Fi Security Camera is no different.
Monitor from Anywhere
A lot of the options we see in the market today have a single application that can view and set-up the wireless security cameras, but that leaves everyone else out of the picture. This product offers up to four different mobile phones the ability to connect and monitor your wireless security cameras. There is also a PC or Mac-specific software that lets you monitor on your computer, as well as a tablet application on both Android and iOS.
Cheap
We're not usually keen to put the price point as one of the major selling factors of a product. But in the world of electronics, and more specifically the universe of home security systems, there aren't many (if any) half-decent options at this price range. This camera isn't packed with a ton of specs of technological wonder, but it does run less than a big meal for two people at a fast-food establishment. If you're looking to get into the world of wireless home monitoring, you really can't do much better for this amount of money.
Cost and Value
This is such a good value that the price of the camera is one of our selling points -- something we don't often do, if ever -- which should tell you something. It's also an excellent way to test the waters of this market and see if they use wireless wi-fi remote home security cameras is something you want to go in to.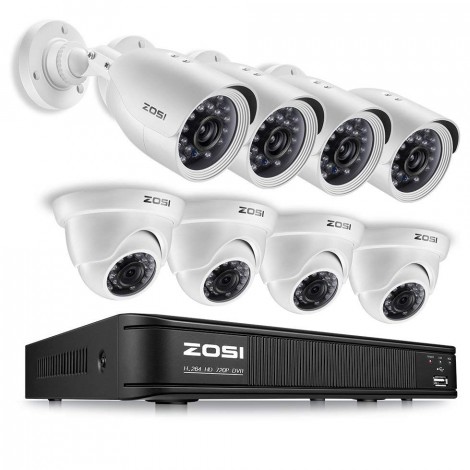 We thought that the last entry was so potent that we scoured the market for a suitable alternative at a quarter of the price and wound up finding this absolute gem of a bundle from the fine folks at ZOSI. Offering up something very similar, but with enough difference, at a drastically reduced rate is something that eastern technology companies have been doing for years, and can you blame them for adding more depth to a vast market?
Action and Nest
One of the most notable differences between the Best Vision Systems bundle and this one by the tech company ZOSI is that all four of the cameras aren't the same. Because not all cameras are suitable for all situations. Which is why ZOSI offers four action cameras with full swivel arms, and four nesting egg cameras that are more discreet, but also have less movement. This variety can make a huge difference when shopping for security cameras.
Dedicated App
Most of the systems on the market that are offering the older types of solutions like the Best Vision Systems bundle and this one by ZOSI don't have a lot of modern access. Things are stored on a physical drive, that can be manipulated as needed. But ZOSI developed a proprietary mobile app for direct feed access to their systems.
Cost and Value
At a quarter of the price as the Best Visions System, you're getting almost the exact same product, with a few tiny differences, and a bit of a drop-off in the execution of the build. These are the types of things we're all used to and aware of when it comes to heading in the budget direction for things that rely on technology. It's an even better value than previously mentioned bundles that closely resemble this one.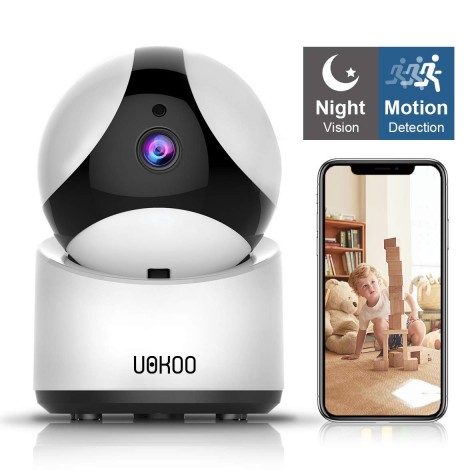 If you had told us that throughout writing this list, we were going to mention the same company twice, we'd be skeptical at worst. But if you told us that the company we'd double-up on was a brand like the almost unheard of Uokoo, we'd have probably called you a liar. But this camera and security system is so amazing and kind of still unique in 2018, that we'd be dumb not to put it on our list.
Broad Views
Most cameras rely on perfect placement, and a wide-angle lens to offer you the most coverage. But instead of developing a stationary camera, or a wide-angle lens that will give you more from a single spot, Uokoo developed a swivel head that is controlled via a mobile device. The camera has a 90-degree field of view, but thanks to the ability to use touch controls to pan the camera, this little guy can show you up to 355 degrees from a single spot. That's insane!
Solid Storage
A lot of the modern wi-fi camera security systems rely very heavily on digital cloud storage and movement, while the older days required tapes, discs, and big chunky hubs, but this Uokoo surveillance camera has a built-in sd card slot that allows you to monitor and manage storage directly from your mobile app, all the while keeping physical copies of your recordings.
Cost and Value
We'd have never guessed that a security camera with this much use and these types of unique abilities could be placed in the budget category, but here we are, consistently baffled by the markets we dive into. There are better cameras on our list. There are better bundles on this list. But there may be no greater value in the entire market than paying this little, for this much. Uokoo, you've made a gem, and we're darn glad we stumbled upon it.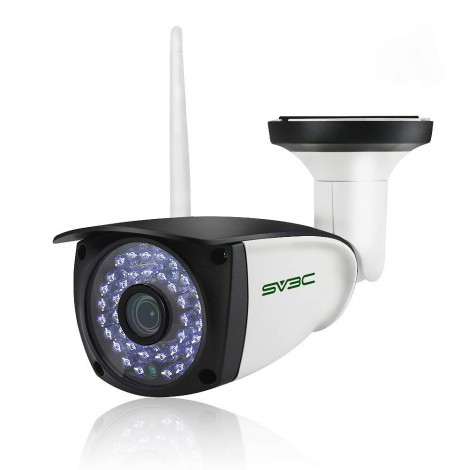 SV3c isn't one of those brand names you're going to see on a whole lot of things our west, but that doesn't mean they haven't hit the nail on the head with this, their offering to the extremely budget-friendly Wi-Fi camera security systems. This is an outstanding offering for the cost of a few meals at the drive-thru window, and you really can't go wrong with something like this if you're trying to dip your toes in the water to see if this is a concern that you can solve with camera surveillance.
Weatherproof
With a widely beloved waterproofing rating of IP66, you've got yourself here a genuine article for the perfect outdoor security camera. It's even extremely cheap to get into. There is also a dust-proof seal, and the product description boasts that the electronics are lightning proof, and can withstand a temperature of as low as -20 degrees Celsius. That's a pretty cold camera.
Small Name, Big Guarantee
It's pretty rare for companies of this size, with this kind of recognition (nearly zero) to offer anything by way of security on your investment. It's even more ludicrous that a product that has a price tag that is less than most shipping costs tend to be would offer one. Which is why the one year warranty supplied by sc3c on their WiFi Outdoor Camera system is intriguing and unique. They also offer a lifetime of technical support.
Cost and Value
We've brought it up a few times in the review of the camera, but the SV3C has to be looked at because it's a stellar camera for a fraction of the price you'd expect to pay for something like this. If you've ever wanted a decent way to put your mind at ease, then we've got the right product for you here. That's a value you'd be hard-pressed to beat.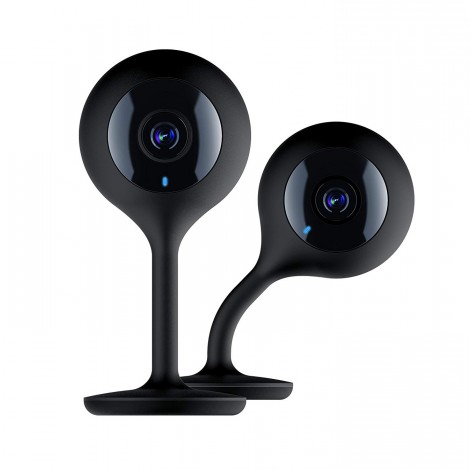 Here you've got a standard wireless home security camera set with a wonderful and unique form design that much helps it stand out among the crowd that is this market. It's a large pool of often similar equipment when compared to the competition, so it truly takes something like a funky physical design and ability to fit anywhere to become a product that might stick out a little bit.
The Body
As we mentioned twice in the intro to this camera, the Geeni Look Smart Wi-Fi Camera's greatest feature is the design of the physical body of the camera. With a bendy, toy-like stem, on a large flat stand, you can easily mount this camera sideways on a wall, and bend it to stand up perfectly. It's so versatile thanks to this stem that there's no situation that it couldn't tackle.
No Hubs
One of the things that a lot of companies are forced to do is include some hub. It's usually a box that communicates with all of the cameras in your home, providing them with access to the internet and data, while also being a safe storage place for the group. But the Geeni system has built-in wi-fi which eliminates the need for any hub to life in your home.
Cost and Value
At first glance, you might wonder why we're suggesting an item that is nearly three times the price of the budget camera we just listed a second ago, and you should know right out the gate that this Geeni Look Camera System comes with two cameras in the box. So that three times price becomes not ever twice the price just like that. And it's a fabulous camera to boot.

Subscribe to our Newsletter