Best Book Shelves Reviewed & Rated for Quality
last updated
Nov 18, 2018
Not everyone has turned to e-books and e-readers. As a matter of fact, there are plenty of people who still have vast collections of books that are printed on paper. If you have such a collection, then you are going to need a place where you can keep your books and grab them easily.
One of the best ways to organize your books is to own a bookshelf. There are lots of books shelves that you can pick from and then make for a great decoration in your home. You will love the variety in terms of cost, style, and appearance when it comes to the selection of different shelves. They can greatly and dramatically improve the appearance of your home as well.
You don't have to use bookshelves for books either. Since books can be heavy, you will find that there are plenty of shelves that are durable and can hold heavy loads. That means that you can put plenty of other items on them. For example, you can put picture frames, houseplants, or even your DVD collection on the shelf. All of this will help add to the appearance of your home and make you more organized.
3
Researched Sources
20
Hours Researching
10
Products Evaluated
Durability
Versatility
Materials
Ease of Use
Style
By Default
In Depth Review Top 10
Winsome Wood
HSH Furniture
Furinno Shelf
SUPERJARE
Sauder Storage Tower
Songmics Storage Cube
Casual Home Montego
South Shore Axess
Tot Tutors
Greenco Corner Shelves
Table of contents
Criteria Used for Evaluation
Frequently Asked Questions
Top 10 Picks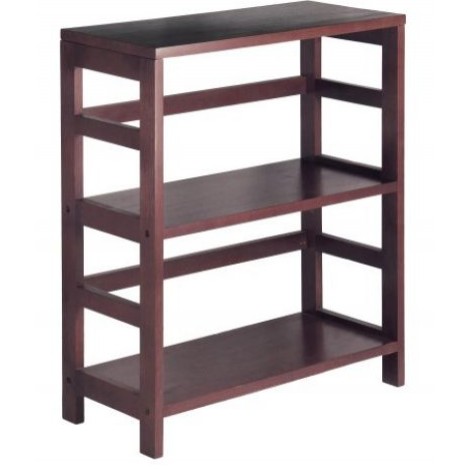 You can purchase wired baskets that go with it to expand your space.
It has a two shelf design and there's space on top.
You can add additional shelves to it to make more room.
The design is modern and looks great in the home.
It's made of wood and features an espresso finish.
Users have reported that sometimes the pieces do not fit.
The undersides of the shelves are not finished or sanded.
Here is an ideal choice for people who are looking for a contemporary look. This shelf offers an elegant espresso finish that will blend with surrounding furniture in the room. There are two sections that you can use to store and display items such as books, pictures, or even house plants. It's easy to dust and clean which is why you will love it.
Read more
Open Design
The shelf features a design that is open. This makes it great for storing items that may be wider or deeper than the dimensions of the shelf such as leafy plants.
Add-ons
It has been designed to work with additional shelves that are made by the same company. This allows you to build on extra space when you run out of space.
Cost and Value
You will see this item sold at a price that is around the average price. This makes it into an excellent value since you get a high-quality shelf without having to spend a premium on it.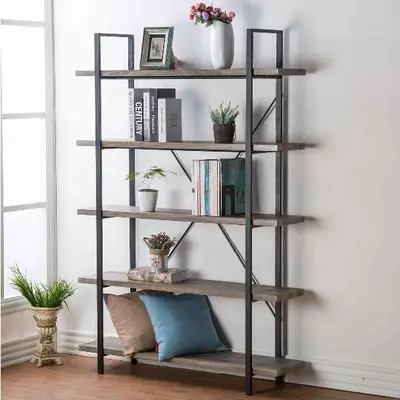 Sturdy
Easy assembly
Comes in multiple sizes
12-month warranty
Measuring at 40 inches in height, 35.4 inches in width, 12.7 inches in dimension this bookcase is versatile enough to double as a beautiful display center for more than just your books. Featuring an open shelving concept this bookcase allows your books and loved trinkets to be seen from all angles of the room. Additionally, this concept allows for more storage space to be available.
Read more
Sturdy
When you're considering purchasing a bookshelf for all of your beloved books you want to have a sturdy piece that will get not only hold your books in place but will last a long time. This bookcase is made out of sturdy MDF material, whole grain PVC and steel square tubing for the frame, these materials come perfectly together to create a sturdy construction.
Easy to Assemble
There is nothing quite as exhausting then putting together a piece of furniture after a long day. There are multiple instructions, numerous pieces, and if you don't have the right tools you might end up with a wobbly bookcase. In order to prevent this from happening, the brand has made assembly extremely easy, and convenient with readable instructions, and a smart design.
Cost and Value
The cost of this bookcase depends on how much shelving you will need. Whether you choose the 2 shelves or the 5, this bookcase is priced at a mid-high range price point. However, when you take into consideration how much space you are actually getting, how easy it is to assemble, and how aesthetically pleasing it is, you will realize it is worth every penny.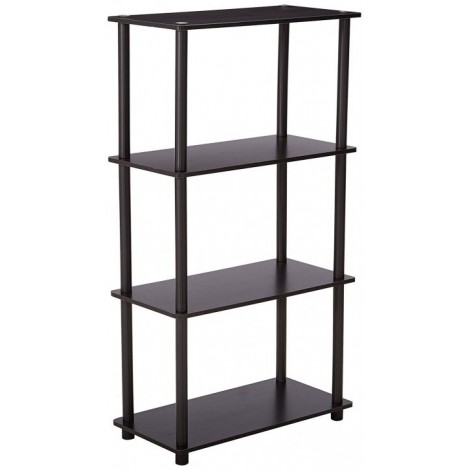 It's sold in three tier, four tier, and even five-tier options.
There are eleven different choices for the color of the shelves.
It's made of PVC and CARB compliant wood materials.
It doesn't require any tools for assembly.
You can wipe the shelves clean by using a damp cloth.
The shelf boards can chip and scratch easily if you aren't careful.
Users have had issues with the tubes breaking on them.
The Furinno Shelf is a great choice for the home or office thanks to its large variety of configurations and easy assembly. You can pick between different colors and sizes so that the shelves match just about any room that you have in your home. There is more than enough room on each tier for plenty of different home decor items.
Read more
Options
You can choose between different size and color options. This makes it easy to make sure that you have enough room when you need it and that it matches the decor.
Easy Assembly
re aren't any tools required to assemble the shelves. This means that it's safe and easy to put them together so that you can start using them quickly and easily.
Cost and Value
You will be able to purchase the Furinno at a price that is much lower than the average price. This turns it into an excellent value since you can quickly and easily organize a room with it.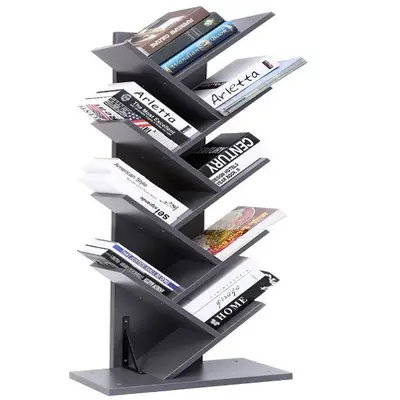 Sturdy
Compact
Modern and unique structure
Easy assembly
Reviewers noted the product was not packaged properly
This tower is perfect for those that are looking for an unconventional way of displaying their favorite books. Its vertical display offers a 9-tier tree-like bookshelf rack that holds 5-10 books per shelf depending on the thickness of the books. If you have a smaller space that would be perfect for a bookshelf this could be exactly what you need; it's convenient, size efficient and it's modern.
Read more
Space Saving
Measuring at 55.8 inches in height, 9.8 inches in width, and 19.6 inches in length, this compact bookcase was intentionally created to be space saving while holding all of the books you know and love. Its vertical structure paired with its unique display of shelving adds that compact aesthetics while still being unique, and modern.
Constructed with 5 bottom suckers that are paired with a support basket at the base, this bookshelf was created to last. The attached suckers on the bottom create a stable layer that won't allow the bookcase to move on its own. In fact, where you place your bookcase is exactly where it will remain until you decide to remove it. The supporting basket helps your books remain in place even when the shelving gets a bit heavy.
Cost and Value
This bookcase is a bit higher in price than most on this guide; this is mainly due to it having a sturdy base that helps keep your books in place the entire time. Keeping that in mind, you will notice this bookshelf is easy to assemble, compact, and perfect for any area in your home.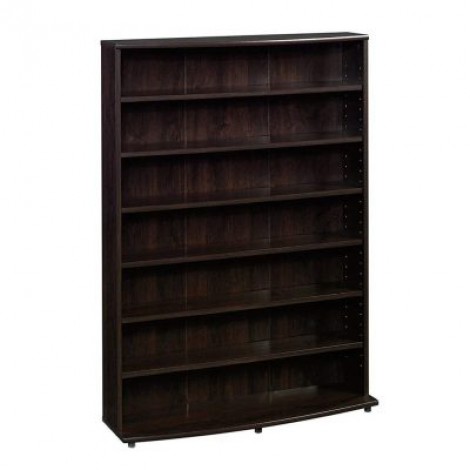 It has six shelves that are fully adjustable in the height.
You can pick between cinnamon cherry or white finishes.
It's made in the United States of America so you can trust the quality.
You can speak to award-winning customer service if you need help.
It's easy to assemble so you can start using it quickly.
Some users have reported problems with the shelves starting to sag.
It has a thin laminate which can get scratched easily if you aren't careful.
One of the best parts of Sauder Tower is that all of the shelves on it are fully adjustable. This is great because books are not always the same height and you will be able to adjust the height of each shelf accordingly so that it accommodates your needs. You will love how the cinnamon cherry or the white finish blends with the other decor in the room as well.
Read more
Adjustable Shelfs
There is a total of six adjustable shelves. You can even room shelves that you do not need in order to make sure that all of your items fit.
Choice of Finsih
It has two different choices of finish. You can go with the cinnamon cherry finish and there is also a plain white option as well. Both of them blend well in a room.
Cost and Value
You will be able to purchase this item at a price that is around the average price. This allows you to get a large and high-quality shelf without having to pay a premium for it.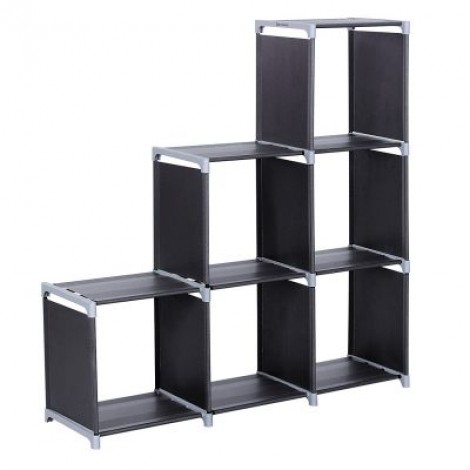 It can hold a large variety of items including books.
The fabric is waterproof and can be wiped clean easily.
It's able to hold up to 100 lbs of weight.
You can assemble it without using any tools.
Its cube design gives you a contemporary look and feel.
The assembly instructions are pictorial only and there isn't any text.
The bars start to bend over time and it can be wobbly.
Cube storage is a great way to do something different with a room. This unit provides you with a total of six cubes where you can place books, pictures, DVDs, CDs and other items. You can also set items on the top of each cube as well. This gives you more than enough organization and storage space that you will love.
Read more
Cube Design
All of the shelves feature a cube design. This provides you with a unique look that you do not normally get but it also gives you a total of nine shelves.
Fabric
Rather than using wood, it has steel tubes and fabric shelves. This makes it great for sensitive items that might get scratched or damaged if they are placed on wood or steel.
Cost and Value
You will be able to purchase this item at a price that is lower than the average price. This is because it uses fabric shelves rather than wood or steel.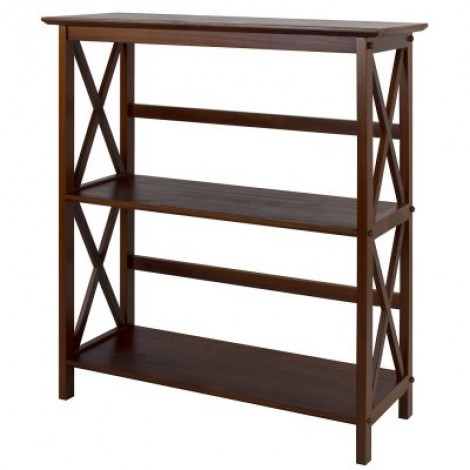 It has an X-style design that will help it stay strong.
All of the pieces are made of solid wood.
You can pick between three and five shelf versions.
There is a choice of Montego or a Mission style.
It has four legs that will make sure it stays balanced.
Users have had trouble assembling the shelves due to missing holes.
It can be prone to scratching and chipping if you aren't careful.
The Casual Home Montego offers an elegant and contemporary look in your room of choice. It comes in a three or a five shelf version so that you can pick the size that is most suitable for your needs. You will love how durable it is thanks to it being made of solid wood rather than particle board or laminate.
Read more
Solid Wood
All of the pieces are made of solid wood. This means that you will be able to trust the durability of this unit because it isn't made of weak materials.
Size Options
It's sold in a three shelf and a five shelf option. Both options also give the choice of the Montego style or the Mission style so that you can match to your needs.
Cost and Value
You will see this shelf sold at a price that is around the average price. This means that you can get a high-quality solid wood shelf without having to pay a premium for it.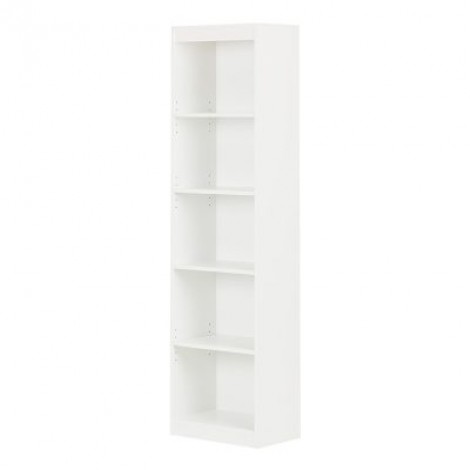 It's narrow so you can fit it into tight spaces.
The adjustable shelves can support up to 15 pounds of weight.
The fixed shelf can hold up to twenty-five pounds.
It comes in seven different color options and finishes.
The particle board is laminated and made with non-toxic materials.
Some of the dowel holes are too wide and cause it to wiggle.
The shelf clips are made of brittle plastic that is known to break.
South Shore Axess collection is great for when you have a narrow space that you need to fill. This bookshelf is thin and tall rather than short and wide so it will not require as much space on the floor. You get a total of five shelves and four of them are adjustable in the height so that it suits your needs.
Read more
Adjustable Shelves
You can adjust the height on four of the five shelves. This will allow you to configure the bookcase so that it suits your needs and gives you the space that you need.
Narrow
Most bookshelves are short and wide. This one is tall and narrow instead. It's great for when you need a bookshelf but does not have a lot of space on your floor.
Cost and Value
You will find this item sold at a price that is slightly higher than the average price. This is because it's a taller shelf that has more space than lower cost items.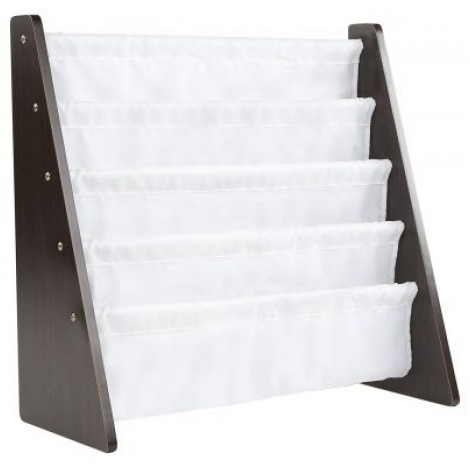 You can purchase it in any one of the six color options.
It has a total of five sling sleeves for books.
The design helps you save on space making it perfect for playrooms.
The edges are made of engineered wood for extra strength.
It's toddler size so that children can reach everything on it.
Users have reported that the slings fall apart easily.
The screws get loose and it can tip over easily.
Even toddlers need a place for children's books. This shelf has the ideal height for young children so that you can teach them about picking up after themselves. It's the perfect item to put into a playroom. All of the shelves are made with pockets so that the books will stay upright and are less likely to get knocked over by play time.
Read more
Sling Sleeves
Rather than using traditional flat shelves, this shelf has sling sleeves where you can put the books. The sleeves will make sure that the books stay upright so that they don't get tipped over.
Space Saving
It has been designed to save on space. This means that you can easily fit it into a playroom, nursery, or any other room where space is tight.
Cost and Value
You will be able to purchase this item at a price that is lower than the average price. The lower price is because it has sling sleeves rather than regular flat shelves.
10

. Greenco Corner Shelves


They mount in the corner of a room directly to the wall.
It has a total of five shelves for books, pictures, or other items.
They are made of MDF laminate material that's durable.
You can choose any one of the five different colors.
It's easy to mount them to the wall using the supplied hardware.
The wall anchors are undersized and can fall out of the wall.
It can be hard to tighten the screws all of the way.
Sometimes it's more practical to attach shelves to the wall rather than put them on the floor. These shelves mount in the corner which gives you a great way to utilize the extra space that you might otherwise not be able to use. They provide you with great decoration and you can use them for books, pictures, plants, and other items.
Read more
Corner Mount
They mount in the corner of a room. This is a great way for you to take advantage of space that you may not be able to use otherwise.
Color Options
You can choose any one of the five different color options. This will allow you to pick out shelves that match the decor in the room so that they blend in.
Cost and Value
You will be able to get these shelves at a price that is lower than the average price. The lower price turns them into great value and makes them great for freshening up a room.
Criteria Used for Evaluation

Style
Style
As you might expect, bookshelves are sold in a variety of different styles which means that you are going to need to pick a style that fits your tastes. Generally speaking, the bookshelves will fit into one of six different categories. It's important to note that no one bookshelf style is better than another kind. Instead, this is more about making sure that it matches your room so that everything in the room looks as if it belongs in the room.
Many people go with a standard bookshelf. These shelves are normally made of wood, particle board, or MDF material and will have shelves that are evenly spaced. Normally they have a frame that is closed in the back. If you are looking for something nicer, then you might go with an Etagere style that has an open back. The actual shelves are normally made of glass which gives it a more premium look.
Ladder shelves are intended to lean against a wall. They get their name from the fact that they look like an actual ladder. Normally, the larger shelves are located at the bottom and they get gradually smaller as you move towards the top. Corner shelves are meant to go in the corner of a room so that you can use the space where two walls join. They are shaped at a right angle so that they fit tightly.
The final two styles are scaffold and cube styles. The scaffold type shelf has the shelves that are suspended between two ladder supports located on each side. The cube style is a bookshelf that divides horizontally and vertically. This will create an appearance that looks like a cubby.

Size
Size
The size is going to determine what you can put on the bookshelf and how much stuff it can hold. In order to pick out a shelf that has the proper size, you are going to need to consider the height, width, depth, and the amount of space between the different shelves. This will help you determine where you can locate the shelf in the room and also how many books you are going to be able to put on it.
The height refers to how tall the shelf is when it's standing upright. Generally speaking, you will find that most bookshelves start at around three feet and can be as tall as eight feet. A tall bookshelf has a more formal appearance but many people find a shorter one to be more useful as you can put stuff on top of a shorter shelf. Once you have figured out your height requirements, you will want to think about the width. This refers to how much space is needed from left to right when the shelf is sitting against the wall. This means that a wide shelf needs more space in a room than a narrow one.
Once you have figured out your width and height requirements, you will need to look at the depth. This refers to how far the shelf protrudes from the wall. In other words, a deeper shelf is going to stick out from the wall further than one that is shallow. Generally speaking, you should look for something around 12 inches as this will give you more than enough room for most books. The final thing to check is the height between the shelves. This is critical when the shelves are a fixed height because you need to make sure there is enough room for your items.

Features
Features
A bookshelf may seem basic at first glance and you may not think about features but there are a few things that you can look for that will enhance the shelf. Those features are adjustable height shelves, wheels, and doors. You may find that any of these features are useful and will add to the overall value of the bookshelves.
Many people find adjustable height shelves to be one of the most useful features. This is because your needs are going to change over time which means that you can change the height of the shelves in order to accommodate those needs. You will be able to use the shelves in different ways when the height of the shelves can be changed as needed.
Wheels can be another useful feature. Sometimes you need to move your shelves in order to reach an outlet or to clean behind it. Most people agree that it is much easier to move a piece of furniture that has wheels than one that does not have wheels. If you do get a shelf that has wheels, then you are going to want to check your floors in order to make sure that the wheels won't wreck the flooring in your home.
Doors can add a luxurious look to the shelves and make them look more formal. They also allow you to hide things that you may not want to be displayed to the general view. For example, if you keep children's toys or movies on a shelf then it may be helpful to have doors since children tend to wear out their toys quickly which takes away from the appearance. You may decide that your room looks nicer if your shelves have doors on them.

Materials
Materials
Bookshelves tend to be made of different materials. The materials ultimately determine how the shelf looks and also its strength. When you are picking out a bookshelf, you should try and think about the materials that are used to construct it as some materials are more suitable for certain situations than other materials. Ultimately, you are going to need to go for materials that match your room and provide you with the proper amount of strength so that you can put all of your items on the shelf.
Wood provides you with the most traditional and furniture-like look. One of the wood's main advantages is that it offers a lot of strength so you will have no issue putting everything that you need on the shelf. It can be stained and sanded with different finishes or it can even be painted so that it will match your room. It's important to understand that not all wood shelves are actually made of wood. Many of the inexpensive shelves are made of particle board or MDF which is an engineered wood-like material. These materials look like wood, but they are nowhere near as strong as actual wood so you will need to check the weight requirements.
Metal is the other popular option. They tend to be less bulky than wood and offer an industrial look and feel. This means that metal may not be suitable for your home or office. However, its extremely strong and will allow you to store just about anything that you can want on the shelf. Like wood, metal tends to be heavy so it may be more difficult to move the shelf when it's made of metal.

Durability
Durability & Quality
Much of the furniture sold today is made overseas so quality tends to be an issue for many people. You should always be on the lookout for signs of poor quality since it can lead to your shelves falling apart and damaging the items that are stored on the shelf. There are a few different ways that you can assess the quality of the shelf in case you have concerns about them.
The materials used to make the shelves can be one of the best ways of determining the quality of the shelf. If the shelf is made of real wood or metal, then it's more likely that it will cost more but it will normally be better made than a shelf that is made of particle board or a similar material. When it comes to furniture, you generally get what you pay for and bookshelves are no exception.
The assembly is another area where you can tell if the shelves are well made. If you are putting the shelves together and notice things such as missing hardware or holes that do not line up properly, then you may want to consider exchanging the shelves for something that is better made. A company that has made mistakes such as these has most likely made mistakes in other areas that may not be immediately clear until you have finished putting the shelves together.
A final sign of low quality is shelves that are not level or square. This is typically a result of things not being measured or cut properly during the manufacturing process. Nobody wants to own a set of shelves that lean to one side or are wobbly. You should always make sure that the shelves are well made so that you can count on them when you need them.
Expert Interviews & Opinions
Most Important Criteria
(According to our experts opinion)
Experts Opinion
Editors Opinion
Users Opinion
By Default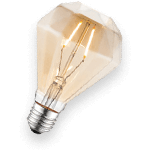 Built to Last
This may seem like it could go without saying, but make sure to get a sturdy bookcase with shelves built to last. Sometimes, choosing a trendy look over quality is not the best way to go. Books and knickknacks get heavy, and you don't want your case and shelves to buckle in and come crashing down; causing a mess and potential injury to children, pets or anyone around.
Frequently Asked Questions
q:
Do I need to secure my bookshelf to the wall?
a:
Generally speaking, you will not need to secure your bookshelf to a wall. However, there are certain kinds of bookshelves that are tall and will need to be mounted to the wall in order to make sure that they do not fall over when you have put items on them. It's always a good idea to check the directions or with the manufacturer in order to make sure that the shelf is free standing.
q:
How can I clean a bookshelf?
a:
Most bookshelves can be cleaned with regular furniture polish. However, before you clean the shelf with furniture polish, you will want to make sure that the polish won't stain or destroy the finish. A good place to test the cleaner is on the underside of a low-level shelf or the back side of the bookshelf if applicable. This way nobody will see if the furniture polish ends up damaging the finish on the shelf.
q:
What is the best way to secure wall mounted shelves?
a:
When it comes to securing or mounting a bookshelf to the wall, you are going to have one of two choices. One choice is to use drywall anchors and the other choice is to attach the shelf directly to the wall studs. The wall stud choice is the stronger of the two options and should be your preferred choice. However, it does mean that you will need to locate the stud prior to mounting the bookshelf.
q:
Why are my shelves starting to sag?
a:
The main reason shelves tend to sag is that there is too much weight on them. If you see your shelves sagging, you may need to move some items off of the shelf so that it doesn't break. Wood shelves may sag because the wood is starting to warp or you may have too much humidity. Metal shelves do not normally sag at all and if they are sagging, then it's a sign that they may be about to break.
q:
What causes doors to sag on a bookshelf?
a:
This is generally a sign that the hinges on the door are starting to fail. For example, if the hinges have screws then the screws may be getting loose which causes the door to sag. The hinges themselves may starting to fail as well and may start to twist under the weight. Children sometimes play by pulling on the doors and swinging on them. You should stop children from doing this as it can cause severe injury.
q:
How big should my bookshelf really be?
a:
The answer may not be as black and white as you may want it to be; the main reason being this will truly depend on how many books you want to display, how many books you own, and last but not least how big your books are? If you have small, thin books then you can get away with a smaller bookcase. Whereas, if you have large, lengthy books then you want to consider a larger shelf with a lot more room.
q:
Can I only display books on my shelf?
a:
Regardless, if you have considered it once or twice, we have all looked at our bookshelves and thought "hmm I could possibly add multiple different trinkets on it." While this is true, we recommend mainly using your bookshelf to hold books and maybe a trinket or two. The main reason being bookshelves are sturdy enough to do so, so you want to take full advantage of this feature as much as you can.
q:
How do I keep my bookshelf secure on the floor?
a:
The key to keeping your bookshelf secure on the floor is having a bookshelf with suckers on the bottom. This will ensure once you place the bookshelf down it will not move from its designated spot. Additionally, you want to keep your bookcase evenly filled so there's always a constant level of weight distributed throughout, doing so will further help keep the bookcase in its correct space.