Best Bicycle Chain Lubes Reviewed & Rated for Quality
last updated:
Oct 08, 2020
Hear that? That weird creaking noise in your bike chain? Noticing any performance issues that come with that sound? Those are the surefire signs that you need to lube up your bike chain. We love to think of our bikes as this invincible exercise and transportation wizards, who will always see us to our destination with ease and quality. However, the truth is that these are still machines, still tools. And machines and tools can still break, or in this case, just need a bit of lubing up. But which lubricant is the best for your needs? Well, that's what we're here to find out. Grab your rags and prepare to get greasy, because we're counting down the best bicycle chain lubes on the market today!
In a Hurry? The test winner after 11 hrs of research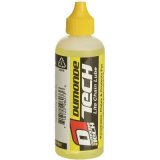 Dumond Tech
Why is it better?
Easy to apply
The effect lasts longer, so you don't have to apply it as often
Affordable
In a
Hurry? Editors choice: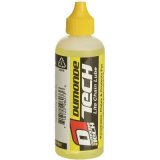 Test Winner: Dumond Tech

10
Researched Sources
9250
Reviews Considered
11
Hours Researching
15
Products Evaluated
Effectiveness
Ease of Use
Features
Versatility
Value
By Default
BEST BICYCLE CHAIN LUBES REVIEWED & RATED FOR QUALITY
Criteria Used for Evaluation

Effectiveness
You shouldn't have to deal with a bike that doesn't run smoothly. It's about as uncomfortable as a bike can possibly be without removing the seat and making you sit on the pole. But when the chain starts acting up, that's when the smoothness of your ride suffers. It runs slower, the pedals might get caught, etc. so you need to look for a bike chain lube that has smoothness as one of its selling points. After all, you're buying this thing so that your bike chain will run easier, so that should be your top priority when choosing bike chain lube.


Ease of Use
We live in the 21st century, the age of convenience has been here for over 20 years. So things like lubing up your bike chain should not take as long as they used to. Fortunately, lube manufacturing companies have access to more complex synthetic oils that, when put together correctly, do just that. The best bike chain lubes require little more than a small application, with the lube doing the rest. And just like with application, removal should be just as simple. If lubrication is left on the bike chain for too long, it can actually end up hurting the chain in the long run, gunking up the chain and slowing you down. Fortunately, most lubricants are easy to clean off, either with a quick rub down with a rag or even just spraying them with a hose.


Features
Cleaning and lubricating used to be two different parts of the process, but thanks to modern technology and increased knowledge of oils and synthetics, many manufacturers have learned how to mix the two together into a single substance. Because of this, many lubricants have come onto the market with the ability to both lubricate and clean, all at the same time. If you are the impatient type, who doesn't particularly care for the process of knowing when to clean and when to lubricate and which to do first, then these types of lubricant are your best bet for getting the most out of your bike chain lube.


Versatility
Your bike chain isn't the only part of your bike that needs to be lubed up every once in a while. Yes, it needs it the most often of all, but your cables, pivots, and other such areas also require lube when they get too much gunk in their systems. However, if you don't have the money to spare to pay for a lubricant for all of those other areas, then you'll have to rely on bike chain lubricant that can be used on other areas. These types of lubricants didn't always exist, but they're growing in number as the years wear on now that we know how to make them. Lubricants this versatile are a must have for the passionate bike owner or pro cyclist. After all, it's easier to keep track of one bottle of lubricant than 5 or more.


Value
Bike chain lube typically does not cost you all that much, usually only costing about $10-20 at most. However, that's only if you're looking at the bottle units measured in ounces. Meanwhile, a larger amount, like the 1-gallon units we saw in earlier entries in this list, can cost up to $100. So, if you're only looking for smaller amounts for your bike chain lube, the cost won't be an issue, so you're free to look for the one of the highest quality instead.
Expert Interviews & Opinions
Most Important Criteria
(According to our experts opinion)
Experts Opinion
Editors Opinion
Users Opinion
By Default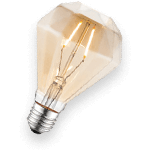 Keep Your Bike Running Smooth
Whether wet or dry, bike chain lubricant has been around for quite some time. Correctly lubricating your bike chain is something you need to learn how to do as soon as you start regularly riding a bike, and is a habit you need to adopt just as quickly because if you want your bike to run efficiently, this will be a full-time thing for you.
Use Correctly
Is lubricant perfect? Even to this day, no, as nothing is. They use some chemicals that are harmful to the environment and can be harmful to you if consumed. If applied too thick, or not washed off properly, they can actually do more harm than good to your bike. However, the points in their favor more than make up for that, as any pro cyclist can attest.
Other Factors to Consider


Use
Unless you have the money to buy a gallon of lubricant every time you need it, then you'll have to rely on the smaller ounce bottles. And these things don't have nearly as much lube in them as the big bottles, only carrying a few ounces. Now granted, it does not take a whole lot to lubricate a bike chain, but you will have to keep applying the stuff whenever your bike chain begins seizing up. This is where the concept of longevity comes in. If you go through the trouble of lubing up your bike chain, you reasonably want that lube's effects to last for a few days or even a few weeks. Fortunately, the best lubricants understand this and try to make their lubricant last as long as possible between reapplication. So when you go to buy lubricant for your bike chain, look for how long each bottle of lube will actually last you.


Bottom Line
When you ride a well-lubricated bike, you suddenly get why so many people devote their entire lives to this little vehicle, when there are other, faster vehicles sharing the same road. There's something about the smoothness of a good bike, how it helps you exercise without you even knowing it. People use these to get to work or school all the time and have done so for decades. True, we didn't always have bike lube then, but when we did get it, these already useful contraptions got even better, because now, we didn't have to worry about leaving it out in the rain, or accidentally dropping our bikes in the dirt. Because if they got dirty and the chain started acting up, we could just apply some lubricant and make it all better.
Frequently Asked Questions
q:

What are some of the things I'm going to need in order to properly lubricate my bike chain?

a:

Actually not all that much. The most you'll need to perform bike lubrication are two cloth rags and a water hose to help clean afterward. You'll use the first rag to clean off your bike chain, if you aren't using a lubricant that doubles as a cleaner, of course, with the help of the water. After that, you then apply the lubricant to the chain to get it nice and smooth. This process isn't hard, but it can get tedious and time-consuming if you have places to be.
q:

What is the difference between dry and wet lube? I've seen bottles of both but they both looked like liquids?

a:

The differences manifest when you actually apply the lube to the chain. Starting with dry lube, this lubricant looks like a liquid when you apply it, yes, but that is not the end. Once you apply it, you'll notice that the lubricant quickly dries into a waxy substance across the chain. This is the lubricant acting as a sponge for the dirt and grime between the chain's links, sucking up what it can and making your bike chain work better.

Then there are wet lubricants. The obvious difference here is that there is no drying after you apply it to your chain. Instead, the lube remains a liquid, lubricating the chain and in some cases, protecting it better from elements like rainwater. However, if you don't clean it off, and instead leave whatever machinery you lubricated it with unattended for a long enough time, then the lube will almost always morph into this nightmarish, black gunk that clogs up the chain.

Both of those eventualities are why it's imperative that you get a bike chain lubricant that also cleans off previous lubricant applications from the chain. Otherwise, the very thing you got to help your bike run faster and smoother will end up damaging its ability to do either of those.
q:

So which is actually better than the other?

a:

Ah yes, the new player to this game. Indeed, in recent years, a nice middle ground has been found in the form of ceramic lubricant. Like dry lubricant, it dries on the bike chain shortly after application, but unlike dry lube, it can take a bit more punishment. Not enough to put wet lubricant out of business, of course, but enough to make it worth considering. Ceramic lubricant tends to veer on the more expensive side, but in exchange offers better performance with fewer bouts of maintenance.
Subscribe to our Newsletter