Best ATV Gun Racks Reviewed & Rated for Quality
last updated
Mar 22, 2019
Despite popular opinion, gun racks are not a warning to the rest of the world to not "mess with me." They are simply a way to get your guns safely from one place to another. When you're transporting a long-barreled gun from place to place the last thing you want is to have it rolling around on the floor mat or sliding around in the cab of your pickup. That's deadly stupid and any reasonable gun owner in the world knows it. Anyone who does a lot of hunting knows they are a necessary safety feature, and yes they do announce to the world that you are a licensed gun owner. Believe it or not, they're not just for your truck anymore, you can now get one for your ATV, safe? Check! Convenient? Check! Take a look at our list.
In a Hurry? The test winner after 13 hrs of research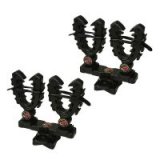 Kolpin Rhino XL Double 21515
Why is it better?
Can fit many different off-road and on-road vehicles
Low-cost
Easy to mount
Holds multiple rifles
In a
Hurry? Editors choice: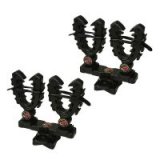 Test Winner: Kolpin Rhino XL Double 21515

16
Researched Sources
12k
Reviews Considered
13
Hours Researching
10
Products Evaluated
Durability
Style
Ease of Use
Features
Safety Hazards
By Default
In Depth Review Top 10
Kolpin Rhino XL Double 21515
VFG1 V-Grip Single Rider
ATV Tek VFGH V-Grip Rider
Kolpin UTV
FFG2 FlexGrip Pro Double Rider
Big Sky SBR-2G Gun Overhead
Quad Gear UTV Double Gun
Kolpin UTV Overhead
Black Boar ATV Gun Holder Case
Great Day Quick-draw Overhead
Table of contents
Criteria Used for Evaluation
Expert Interviews & Opinions
Frequently Asked Questions
Sources
Best ATV Gun Racks
1

. Kolpin Rhino XL Double 21515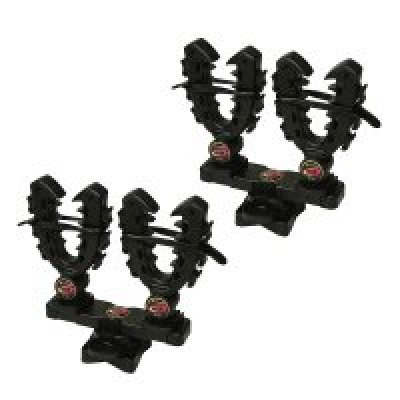 Can fit many different off-road and on-road vehicles
Low-cost
Easy to mount
Holds multiple rifles
Only lightweight guns should be used
The Kolpin Rhino SL Double is the perfect multi-functional ATV gun rack. Great for hunters as a convenient way to get your gear around. This gun rack can work well with any ATVs, UTVs, RVs, or trailers. With a durable vise-like grip, it can keep up to two guns safe and secure. Additionally, it is designed for the best off-road experience with a rubberized grip to minimize vibrations and scratches.
Read more
Offset Mounting
This gun rack includes offset mounting to better help with rack space. The mounting can be done in a tubular bar, square bar, or drilled flat surface. The size of the bar can be between ⅝ to 1.25 inches in diameter making it extremely versatile.
Lightweight
The Kolpin Rhino Grip is lightweight which accommodates your vehicle by not adding additional weight. This is the perfect product for lightweight rifles (under 15 pounds) without sacrificing durability.
Cost and Value
This product is on the cheaper side of ATV gun racks. This is the best value ATV gun rack on the market with great specifications for a low cost. What separates this gun rack from the rest is its ability to not give up durability at a low cost. With different styles to choose from, you can't go wrong with the Koplin Rhino Grip.
2

. VFG1 V-Grip Single Rider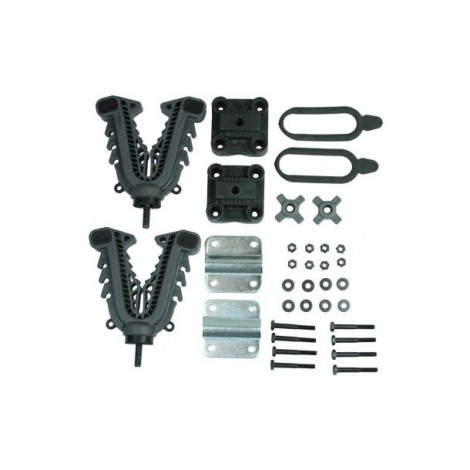 Easy to mount
Does not add weight to the vehicle
Low-cost
Fits on many off-road and on-road vehicles
Does not handle heavy weight rifles well
Limits a number of guns to be stored to 1
The VFG1 V-Grip is one of the best gun racks for single gun users. With a soft grip mechanism and adjustable strength, this gun rack minimizes scratches while still being able to hold the gun securely. This product can be attached to most tubular and plastic ATV and UTV vehicles with bars between 5 and 1.25 inches.
Read more
360-degree rotation
The VFG1 V-Grip comes with a 360-degree rotation design that can be adapted to fit your ATV or UTV specifications. Additionally, it allows for convenient side-to-side adjustments.
Variable Fit Technology
This product has variable fit technology that accommodates any type of equipment with its included bow, rifle, and gun case space. This variability allows for any type of hunter or gun enthusiast to travel with their equipment.
Cost and Value
You can pick this item up at a low cost. This is one of the best values for a single gun user because it has great features, such as the 360- degree rotation and variable fit technology, for a low-priced value.
3

. ATV Tek VFGH V-Grip Rider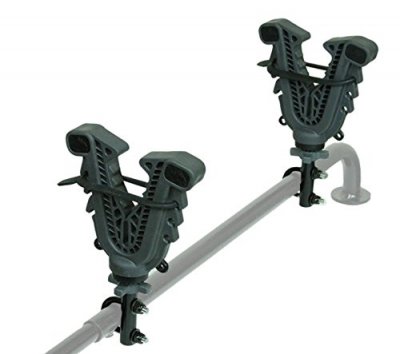 360-degree rotation with 180-degree tilt
Low-cost
Easily installation
Useful for more than just guns
Lower durability when compared to its competitors
In rare cases, rubber straps can break upon installation
Simple, but effective! That's what we like about the ATV Tek VFGH. You've got your 360 degrees of rotation. You've got your easily installation and easy use design. You've got shock absorber and vibration mounts. Everything you need in an ATV gun rack at a price that's going to make you happy.
Read more
Customizable Rotation
The gun rack is designed with adjustable grips being able to rotate 360-degrees without using tools. Additionally, it also tilts 180-degrees to assist with different mounting techniques.
KXP Mounting
This is an easy system designed by ATV Tek for their products to help the installation process. With an adjustable design, this system walks through how to mount the rack to any major vehicle.
Cost and Value
The ATV Tek VFGH is the got such a low price point we had to double check for quality. But it does what it says it does. It does lose some value in durability, but despite this, it is still one of the best designs out there to accommodate a wide variety of activities.
Vertical rifle holder
Easy installation
360-degree rotation
Adjustable height
Does not come with mount adapter for Polaris and Yamaha vehicles
Only for UTV owners
This gun rack is different from the previous products as it lets you stand your guns in a vertical position. With the same vise-like rubber grip as the Kolpin Rhino's, your guns are protected from scratches. This gun rack is less versatile and is better built for UTV floors. With an adjustable height, this vertical gun rack fits all sizes of rifles.
Read more
Customizable Orientation
This product allows for easy storage and access with a 360-degrees orientation. Additionally, the Kolpin UTV Gun Rack also allows for 45 degrees of angling in the upright position. This creates a substantial customizable control in the direction and orientation your rifle faces.
Tight Hold
Not only does the Kolpin UTV Gun Rack hold rifles with a v-grip, but it also provides rubber straps. The combination of these ensures the safety of your rifle while providing barrel support.
Cost and Value
This item would be considered the average price for quality gun racks. This is the best value for UTV owners as it comes with a considerable amount of customizable features for a good price.
5

. FFG2 FlexGrip Pro Double Rider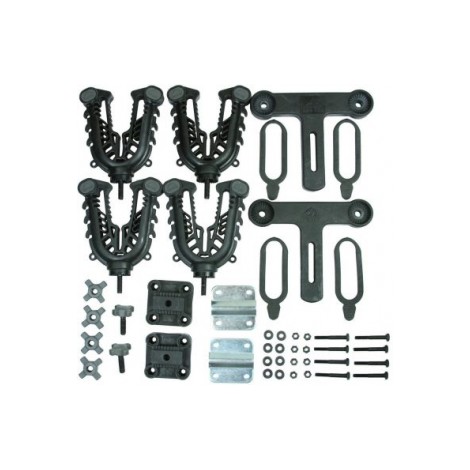 Versatile with more than just guns (bows, fishing rods, shovels, etc)
Horizontal adjustment after mounted
Easy installation
Handles heavyweight rifles
More on the expensive end of ATV gun racks
On occasion, bolts may come loose
This gun rack from ATV Tek is a perfect mount for guns and other equipment such as bows, fishing rods, and gun cases. The storage system uses gripping technology to isolate recoil and vibration for ATVs. With easy access and adjustable knobs, this gun mount is perfect for a pair of rifles. It is 15% larger than other models on the market making it ideal for heavier weaponry.
Read more
Horizontal Adjustment
The FFG2 FlexGrip Pro provides 16 inches of side-to-side horizontal adjustment after installation. This allows you to easily customize where the grips go depending on the size of the rifle.
Quick and Easy Installation
This product uses a tubular mounting system that makes the installation process easy. Additionally, it comes with tools and a guide to walk you through step-by-step.
Cost and Value
The FFG2 FlexGrip Pro is around the average price for gun racks. For specifically ATV racks, it would lay on the upper end. Although it may be more expensive than its Kolpin competitors, it still provides exceptional value for its price making easily in the top 5.
6

. Big Sky SBR-2G Gun Overhead
Scratch free padding
Ease of access to firearms
Adjustable telescopic bar
Reinforced metal and nylon straps
May need to be modified to fit
Less cost effective
Big Sky Gun Overhead Rack is a great gun rack for UTVs that mounts to the ceiling. This gives guns easy access while protecting them from the weather. Made out of heavy-duty metal and dense foam padding, this gun rack provides excellent protection for your guns. Additionally, the product also comes with fastening straps made out of nylon for extra built-in safety.
Read more
Multiple Mounting Styles
The Big Sky Overhead Rack comes with three different mounting styles to fit the need of your UTV. It allows for installation on double wall roofs, installation on through-the-roof, and side wall installation.
Adjustable Bar and Padding
This product allows for adjustable padded brackets to fit most guns, both heavy and light. Additionally, it comes with a telescoping square bar that allows for adjustments on many vehicles.
Cost and Value
The Big Sky Overhead Rack would lie on the more expensive range. The price is justified in the value of heavy-duty metals and nylon straps for two guns. Even with these features, someone on a budget might go with a cheaper option.
7

. Quad Gear UTV Double Gun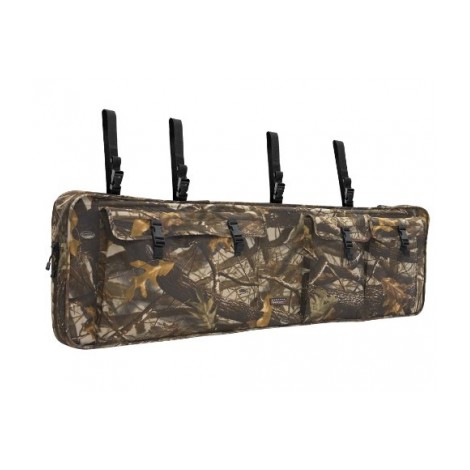 Extra storage space
Weather-resistant material
Easy mounting and demounting process
Works well with many vehicles
Less cost effective
Can see general wear and tear on straps and buckles
The Quad Gear UTV Gun Carrier is a gun rack that attaches to the back of a UTV's roll cage. With durable straps and quick release buckles, this gun carrier can be put on or taken off without drilling. The gun carrier has plenty of space for up to 2 rifles with extra-thick padding to keep them protected.
Read more
Water Resistant Fabric
The Quad Gear Gun Carrier comes with water-resistant material and exterior coating to protect against rainy weather. Additionally, by safely storing rifles in the carrier, you can protect the gun from other types of weather and abrasion.
Three Large Gear Pockets
This gun carrier has convenient pockets to accommodate extra shells or other items. Pockets allow for extra storage space to keep your environment organized.
Cost and Value
The Quad Gear Gun Carrier is costly. The price is reasonable once you factor in the extra protection and storage that it brings you. Overall, it still lies on the expensive side for gun rack products.
Adjustable to fit many UTV frames
Easy access to guns
Easy installation process
Some trouble fitting in popular UTV models
On the more expensive side of Kolpin products
This overhead gun rack by Kolpin is modeled to hold any rifle or shotgun. The rubber coated tips protect your firearm from scratches while providing a secure fit. Being an overhead gun rack, this provides easy access to your guns and protects from general wear and tear. This model can be adjusted between 20.5 and 28.5 inches inside the UTV frame.
Read more
No Tools Necessary
Kolpin Overhead Gun Rack requires no tools for easy installation and removal. With just some twist knobs, you can have a great gun rack in minutes.
Rubber Coated Ends
The rubber coating on the ends protects the frame from being scratched or damaging your UTV. This provides maximum protection across all of your equipment.
Cost and Value
For Kolpin racks, this is on the more expensive side but is average compared to other brands. Although much of the value stems from its easy installation process and durable material, the costs may still be too high for some buyers.
9

. Black Boar ATV Gun Holder Case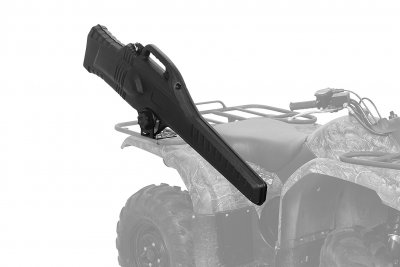 Quick installation and demounting
Compact design
Protects guns from weather
Universal fitting
Less cost effective
Limits user to one gun
The Black Boar is a case mount that is a convenient way to travel with a single gun. With 53 inches in length, this gives plenty of room for any rifle and scope. Further, It is designed to accommodate both left and right-hand bolt action rifles. The gun boot is also designed to resist different levels of weather wear and tear.
Read more
Universal Fitting
The Black Boar Gun Boot offers universal fitting for all vehicle types. Its easy installation was designed to fit on any UTV and ATV bedrail. Additionally, it was built with easy mounting and dismounting.
Removable Parts
This product comes with a removable foam impact liner to free up for extra shells. Additionally, the bracket is easy to remove allowing freedom to move the Boot to any vehicle.
Cost and Value
The Black Boar is on the more expensive side of gun rack products. This product derives its value from the long-term durability and protection that your rifle receives both on the mount and off. This makes the Black Boar well worth the expense, but still might be over some individuals budget.
10

. Great Day Quick-draw Overhead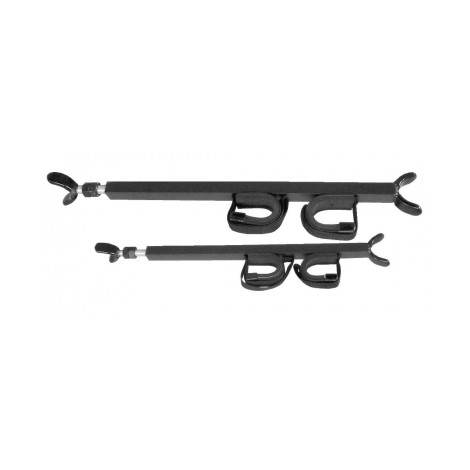 Installation within minutes
Easy access to rifles
Adjustable framework
Strong Aircraft aluminum build
Less cost effective
Better for lightweight rifles
The Quick-draw Overhead Gun Rack is an excellent, lightweight gun rack on the market. Made out of Aircraft Aluminum, this gun rack is both sturdy and does not add weight to your vehicle. Additionally, the rack comes with soft rubber clips that both support and protect weaponry. The frame is easily adjustable between 23 to 28 inches making it versatile for any UTV.
Read more
Unique Mounting System
The Quick-draw Overhead Gun Rack creates the convenience of overhead mounting without the hassle. Their unique mounting system installs the gun rack in just minutes without drilling or bolts.
Sizing
Not only are these mounts adjustable, but Quick-draw also offers different sizes that can specifically fit your UTV. If not, the manufacturer can custom create an overhead gun rack to your specifications.
Cost and Value
This overhead gun rack is quite expensive for gun racks. Being on the more expensive side, the value is found in the sturdy Aircraft Aluminum used to build the rack. Although this is an excellent product, you receive less value for the cost making it come in at the number 10 spot.
Criteria Used for Evaluation


Durability
Riding on the trails can be hard on your ATV and all of the items that are connected to it. Trail riding will naturally involve vibrations, bumps, and jolts which can put stress on your ATV gun rack. In addition to hazards that come from the ground you are driving on, you may experience branches or brush hitting your ATV or catching onto it. It is critical that your ATV gun rack is durable enough to withstand the stress of holding a gun while you are moving.
A weak one might break at the worst possible moment which can lead to damage. A practical reason for purchasing a durable gun rack is that it costs money and time to have to keep replacing it. Nobody wants to keep fixing or replacing parts, which is part of the reason why you will want to get this purchase right the first time.
One of the first things that you will want to check is if the gun rack is strong enough to hold your gun in the first place. If you end up purchasing one that isn't strong enough for your gun, then you are likely to experience it breaking due to the fact that is isn't made to hold your gun's weight. The extra stress can lead to the gun rack failing and breaking off of your ATV.
The durability is important because nobody wants to lose their gun while they are riding on their ATV. If you do not have a durable ATV gun rack, then the gun might fall off of your four-wheeler without you even noticing that it is gone. Not only is a durable gun rack important for you keep your gun, but nobody wants to have to keep adjusting their gun rack or replace it because it failed early. The best kind of gun rack for your ATV is one that you can use for the lifetime of your ATV.


Style
You will see a wide variety of styles. Some gun racks are clamp style that can be easily mounted on your ATV. You may also see some that hold the gun in the vertical position and there are even gun racks that have a gun case built into them. You will want to take the time to become familiar with each kind of gun rack for your ATV so that you get one that works the best for your needs. Each kind looks and works differently.
One of the most basic kinds of ATV gun racks is the clamp style gun rack. This is a gun rack that has either "C" or "V" clamps in one sort of configuration or another. They work by applying pressure to the gun which is wedged inside of the opening and then you secure the gun by closing the clamp around the gun. The gun will normally be held by rubber or a rubber-like material on the inside of the clamps so that it is held securely without it scratching.
Many of the inexpensive gun racks mount to already existing luggage racks that are already present on an ATV. If your ATV does not have any such racks, then you can purchase clamp style ATV gun racks that also include their own bar. In this case, the clamps are either bolted or welded to an already existing bar that you mount directly to your ATV. You may even choose this sort of ATV gun rack should you want to leave any existing equipment racks free to carry other loads.
Some ATV gun racks hold the guns in a vertical position rather than a horizontal position. The main advantage of this sort is that it saves space on your ATV because the guns only take a few square inches when they have been mounted in a vertical direction as opposed to a horizontal direction. Of course, this sort of gun rack has a drawback that needs to be considered. If you are riding your ATV in an area that has vertical obstacles such as tree branches, then there is a chance that the guns could catch on low hanging objects and wreck the gun rack or even the guns themselves.
There are also gun racks that have built-in gun cases. Having a gun case attached to your ATV gun rack offers significant advantages over the other kinds such as protection against weather, dirt, and moisture. Since the gun is held in a case rather than out in the open, your gun will not get splashed with water should you ride through a puddle or end up riding in the rain.
It is important for you to pick out the proper style to make sure that you get one that fits in your budget and preferences. ATV gun racks come in a wide variety of different styles and configurations which makes them highly customizable and allows you to pick one that will work the best for your unique needs. Each kind of ATV gun works and mounts to your ATV differently so you will have more than enough options to pick from.


Ease of Use
When you are picking out a gun rack for your ATV, you will need to think about how it mounts to your ATV and how it holds your gun. Ultimately, your ATV gun rack will need to be compatible with both your ATV and your gun because otherwise, it will not be able to perform its intended function. All of the different kinds of gun racks mount to your ATV differently and you will need to consider the mounting mechanisms when you are shopping for an ATV gun rack.
You will also need to look at how the gun rack attaches to your gun to make sure that your gun is held in the rack in a secure fashion. Failure to check this portion can lead to your gun getting damaged or even lost while you are riding.
Sometimes these gun racks are not compatible with large guns or guns that have scopes so you need to check ahead of time. Mounting a gun rack on your ATV is not super difficult, but it does leave some things for you to think about while you are doing it. It is important for you to make sure that the gun rack works with both your ATV and your gun so that you have the best outcome when you are picking out a gun rack for your ATV. If the gun rack doesn't work with either, then you will experience issues when you attempt to use the gun rack.


Features
You may wish to use your ATV gun rack with different guns or for items besides a gun. In this case, you will need to take a look at the flexibility of the gun rack to make sure that it can be used for a variety of purposes. There are plenty of situations where you may wish to use your ATV that aren't related to hunting so it can be helpful to make sure that your accessories on your ATV serve a variety of different purposes.
At a minimum, you will want to check and see if your ATV gun rack is capable of holding different guns. This is because you may use one type of gun for one purpose while you use a different kind of gun for a different purpose.
There are times where you may want to carry equipment besides guns on your ATV. For example, if you are planting a garden or working in the field and you need to carry tools such as shovels and a hoe, you may be able to use your gun rack for such a purpose. This can be true of gun racks that use a clamp rather than having a gun case because you may be able to fit such garden tools into your gun rack and take them with you.
Having a gun rack that provides you with such flexibility can be worthwhile for when you are using your ATV for purposes outside of hunting. It can also be useful when you are setting up campsites or a hunting stand because it will allow you to bring the necessary equipment in and out of the field using your ATV rather than having to carry stuff on your person.


Safety Hazards
Your guns will get exposed to dirt and moisture while they are mounted on an ATV. While it is true that some days will be worse for the guns than other days, the fact remains that if you are riding off road there is always the possibility of dust and moisture getting thrown up by the tires of your ATV and hitting your guns. Furthermore, you may have your guns get scratched by low hanging tree branches or even brush while you are riding on the trail. Naturally, the guns will also be subjected to vibrations from driving as well.
When you are looking for a gun rack for your ATV, you should think about how you will be able to protect your gun while you are using the ATV. This isn't to say that guns are fragile because they are not. As a matter of fact, many guns are able to handle a variety of tough conditions because they are intended to be used outdoors. Guns will be able to sustain exposure from moisture and dirt and will last for a long time when they are cared for properly.
The best way to make your guns last for a long time is to use an ATV gun rack that helps to protect your gun from weather and trail conditions. At a minimum, the gun rack should securely hold your gun so that it is not subject to shock from bumps in the trail or general vibrations while it is attached to your ATV. You may also want to look for a gun rack that protects your gun from moisture and dirt as reducing exposure will help the gun last longer. The better your gun is protected, the longer it will last and the better it will work.
Expert Interviews & Opinions
Most Important Criteria
(According to our experts opinion)
Experts Opinion
Editors Opinion
Users Opinion
By Default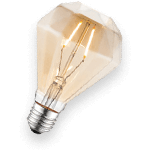 Always keep it simple
When you're going for that ATV gun rack keep it simple, that's our best advice for you. Make sure you get one that's going to sit firmly and snugly on your ATV and more importantly will keep your gun firmly and snugly on your ATV. We all know the shaking and baking that an ATV will go through to get out to the backwoods. Beyond that get all the features you want or need but that snug fit is the thing that's going to make you happy so focus on that.
Frequently Asked Questions
q:

Can I transfer my ATV gun rack to a new ATV?

a:

It depends on the type of gun rack that you have purchased for your ATV. Some ATV gun racks are universal and can be easily transferred between different ATVs with little effort. Other gun racks require you to drill holes into the ATV to install the gun rack and may not be easily transferred between ATVs. If you are planning on moving your gun rack to a new ATV that you purchased, then you should look for a universal gun rack.
q:

Do I need to spend a lot of money on a gun rack?

a:

Most of the time you do not need to break the bank to get a good pair of clamp style gun racks for your ATV. An inexpensive gun rack that is well made will serve the purpose of holding your gun in your ATV in a secure fashion. As you go up the price point, you may start to see gun racks that hold multiple guns at a time or gun racks that encase the gun for protection.
q:

Where should I mount my guns on my ATV?

a:

You can mount your gun in a few different places depending on your personal preferences. The most popular places for a gun mount is on the front or rear of the ATV because it is easy to install a gun rack in these two areas. Some gun racks are installed on either the left or right side of the ATV so that it is easier for you to grab the gun so you will need to decide on the best placement for your gun.
q:

Why should I use an ATV gun rack in the first place?

a:

There is nothing that says that you have to put a gun rack on your ATV. Many people will use a regular storage rack on their ATV and secure the gun to that. However, the benefit of using a gun rack is that your guns are held in a more secure fashion and then you also have room on your storage rack for other gear because your guns are not consuming space on the rack.
q:

Are gun racks difficult to install?

a:

Most of the time, ATV gun racks are simple to install and can be easily mounted on an ATV with little to no effort. There are times where installing a gun rack might be more involved and will require you to drill holes into the ATV or follow detailed instructions. Even in this situation, most of the gun racks sold do not require a high degree of skill or anything beyond basic tools to install the gun rack.