ALPS OutdoorZ Extreme Bino Harness X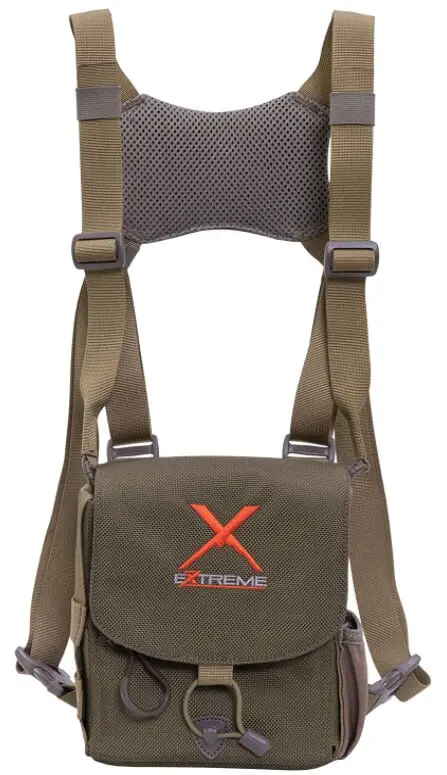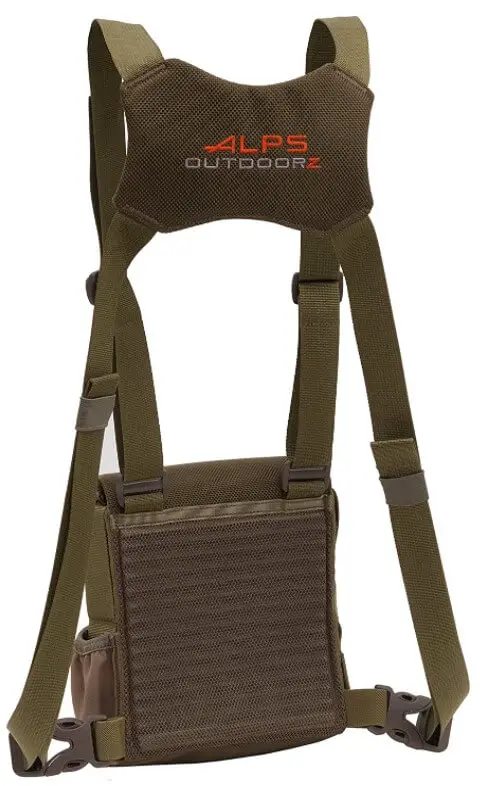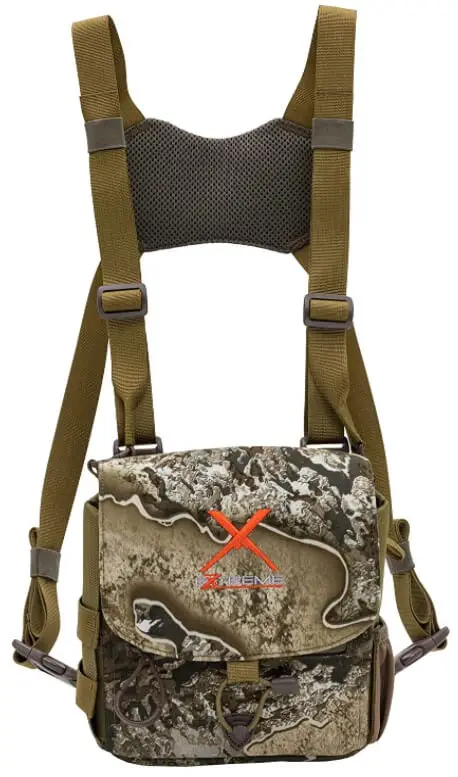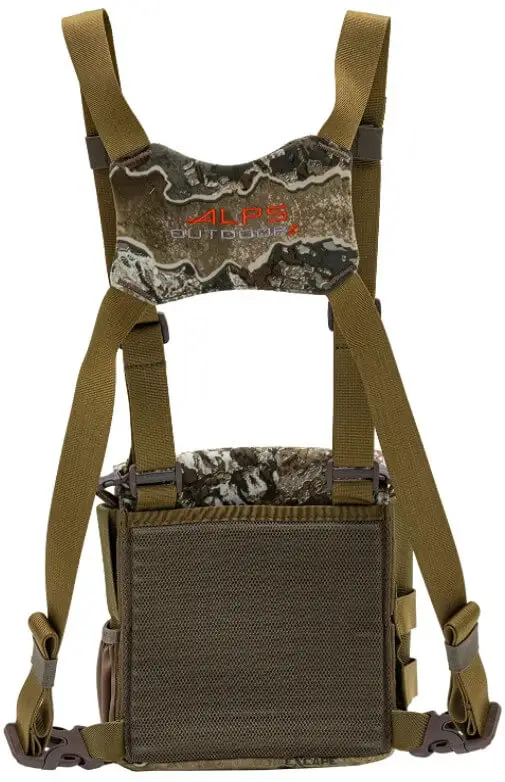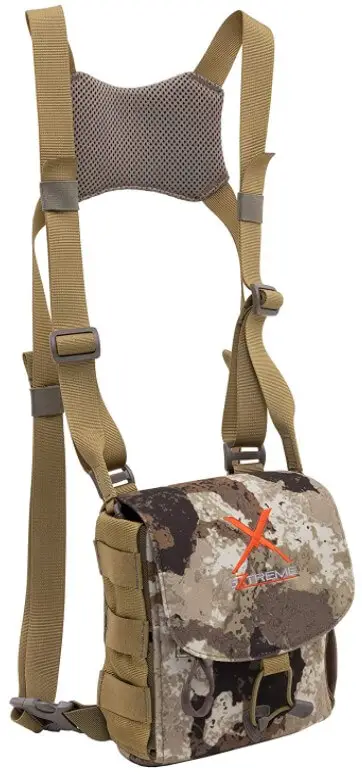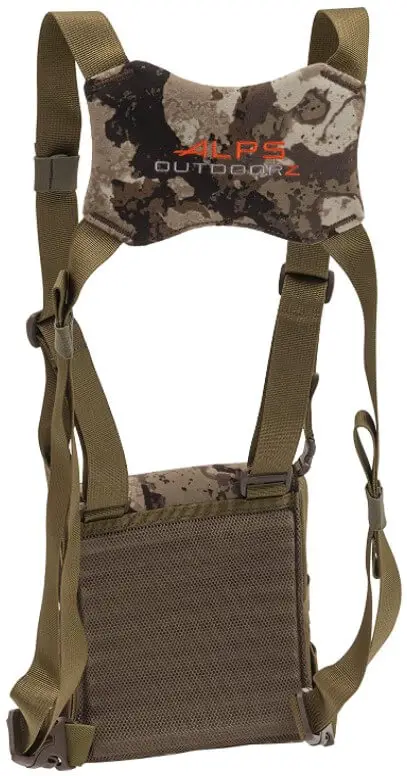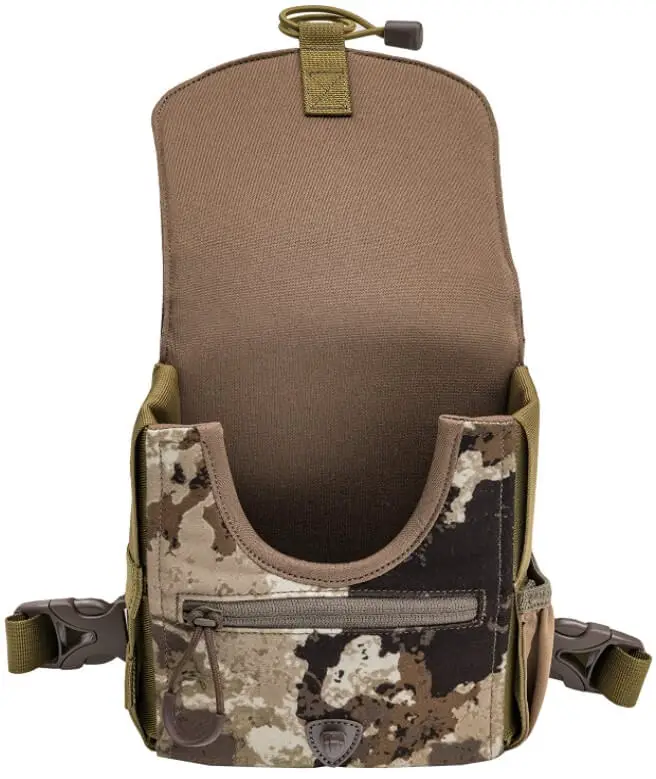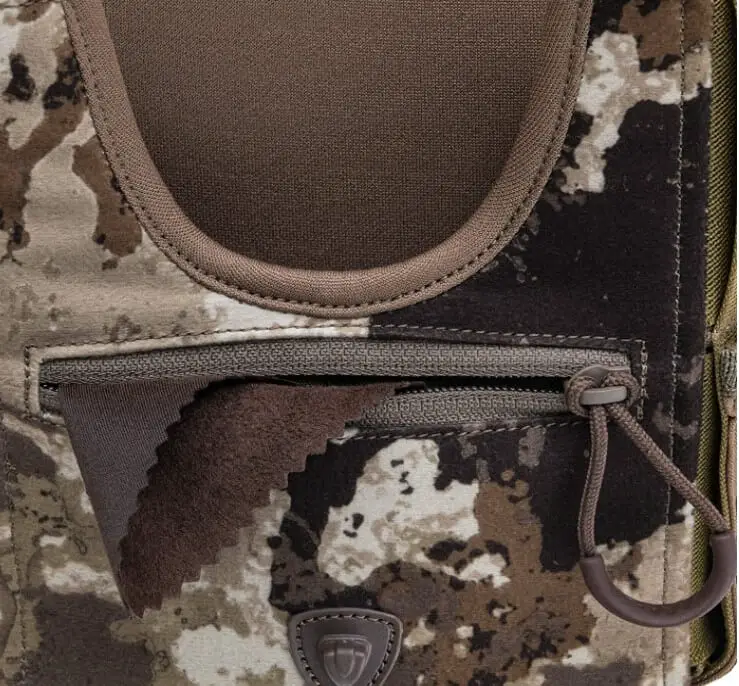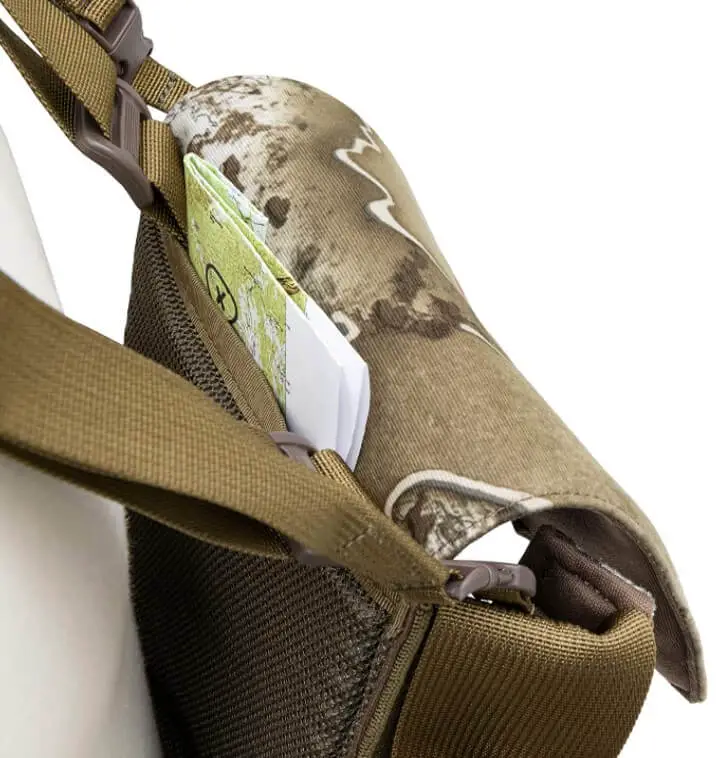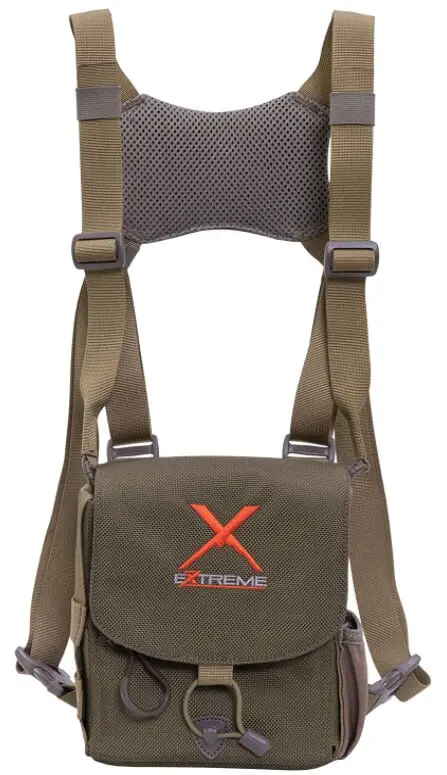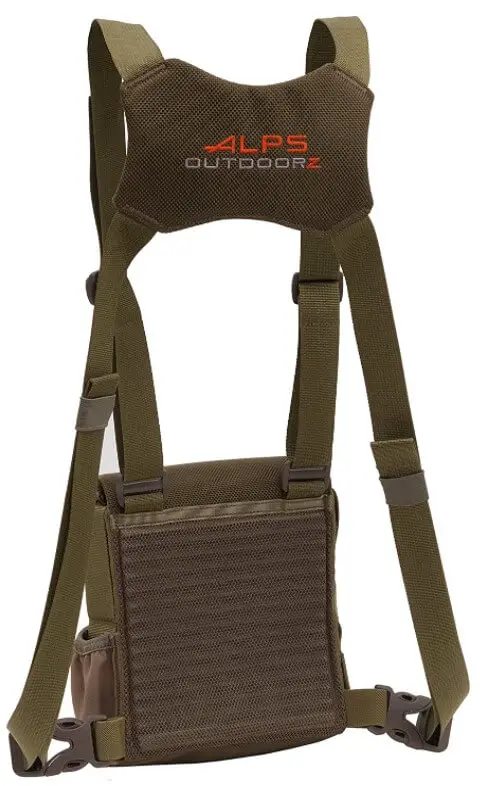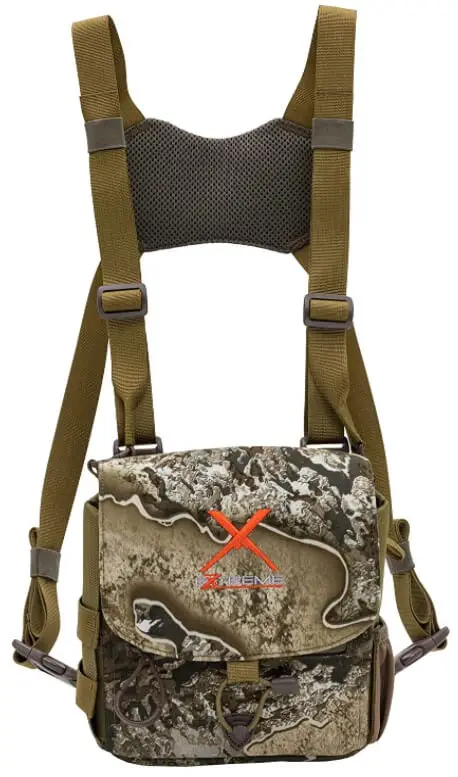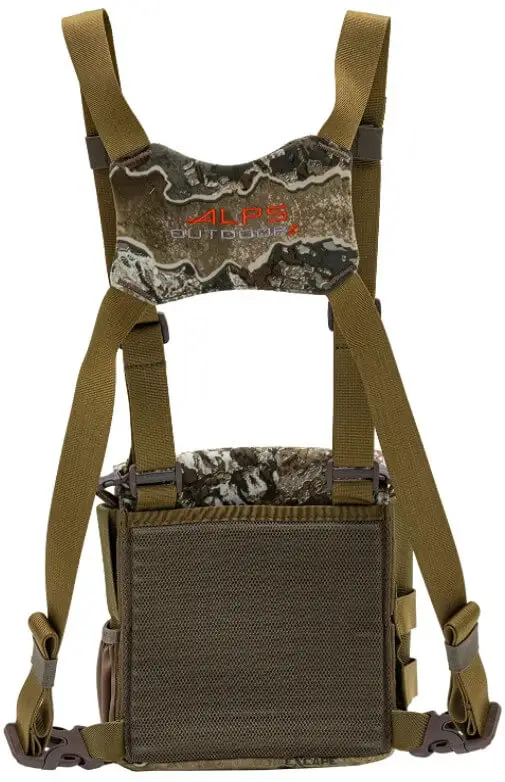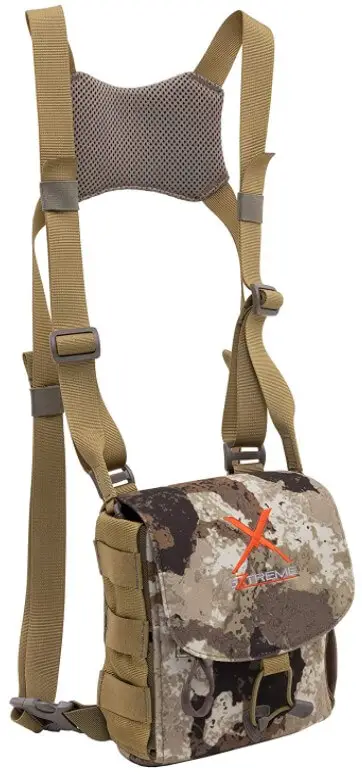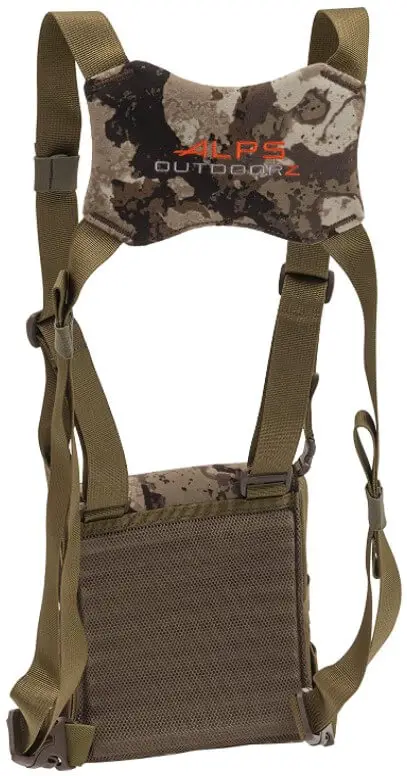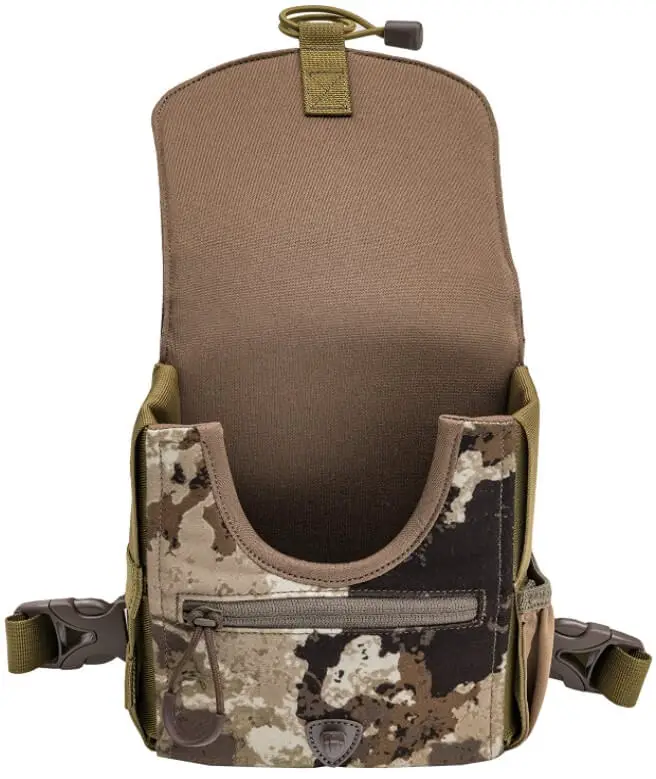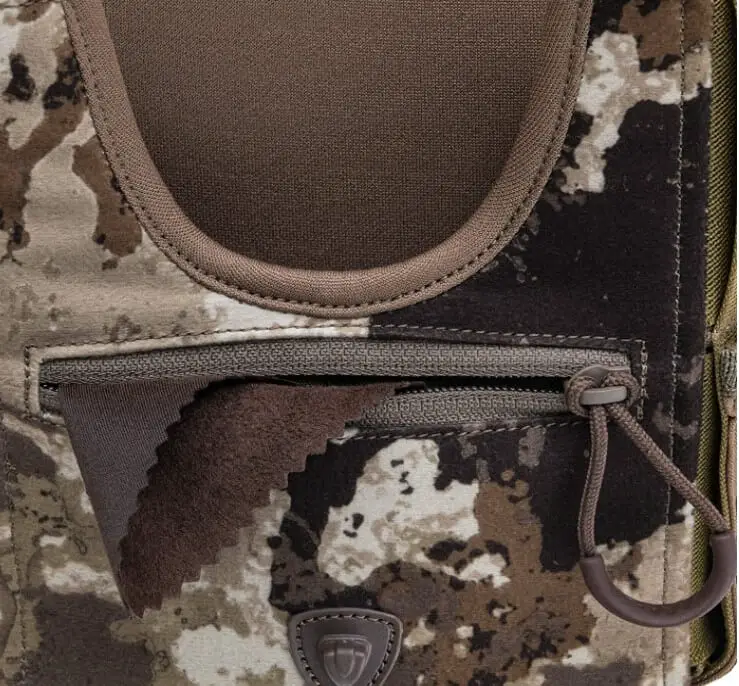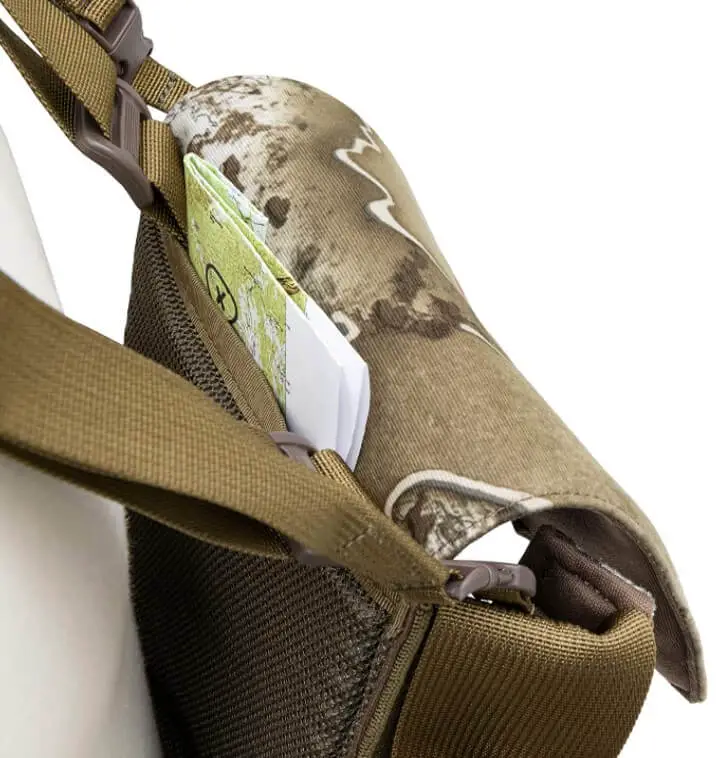 Our Conclusion
The ALPS OutdoorZ Extreme Bino Harness X is an impressive piece of gear and proving to be very popular among the hunting and
bird-watching
communities. It has all the right features.
The designers have focused on creating a bino harness that gives quality and performance while keeping the price tag comfortably affordable.
Designed to counter bounce and swing while keeping your
binoculars
close to your chest and close at hand. The durability is high due to the use of 1680D ballistic-nylon fabric to construct the harness.
Pros & Cons
Adjustable-one size for all
Key Features
Key Features
Snap Shot:
Harness design and adjustable

Adjustable Closure for various binocular sizes

Material 1680D Nylon-Ballistic Fabric

4 Lashing Points

Side pocket on the case/pouch

U-shape design for fast access

Includes a Lens Cloth

Dimensions: 6.5 x 5.5 x 2.25

Weight: 11 oz

Durability

The harness is made with tough, rugged wearing 1680D ballistic nylon. The durability is as good as it gets. Wet weather, hot summers, or snow will have little wear and tear impact as the harness is designed to handle harsh weather.

The binocular attachments are non-metallic and non-reflective with good durability; this has adjustable closures, which will house a lot of different-sized bino's.

A lens cloth is included with the purchase. The design allows you to use only one hand to access the lens pouch for ease of use. The harness has four lash points, so you can easily carry more gear.

Design

The design has focused on no bulk and has a slender outline. If you do want to carry extra gear, the case has two smaller pockets on each side and a total of 4 lash points for bringing along extra gear.

The design purpose does not provide extra features and focuses very much on straightforward, useful functionality. The harness straps are thin and do feel comfortable. The back-pad where the straps intersect is designed with padding for comfort.

This model is available in Coyote Brown, Veil Cervidae, or RealTree Excape. The harness is adjustable to achieve a comfortable, supportive fit.

The pouch interior is fleece lined to give more protection for binos, and the pouch construction material is highly protective against wet weather.

The design includes a front U-shape which allows very quick access. The cord is an elasticated material that quickly pulls over a hook to secure closure or release. The elasticated cord allows the carrying and secure protection from large or small binos

Sizing

Adjustability is user-friendly and easy to adjust for individual fit. The straps are extra long to accommodate from small to large. The straps sit comfortably over the shoulders and under the arms and give a snug fit.

Adjustable design enables a good fit while wearing the harness/case over a summer shirt or under layered clothing in cold, wet weather.

The back-pad has been designed to include padding and sits comfortably on the body. The straps work to comfortably distribute weight and prevent the bino case from swinging or bouncing.

Verdict
This harness is nicely designed and has the types of features hunters need.

The level of versatility is impressive. Adjustability is spot on, and the harness straps are durable.

For those looking to invest in a harness which is certainly up to the job and more. This has the features and functionality for excellent performance.

A great harness provides durable user-friendly performance. Add to this the very buyer-friendly price, and this is an excellent addition to your gear.
Comparison to Previous Models
The Outdoor Z Extreme is a light harness with no bulk, and the design focuses on the expected key functions and nothing more. This has proven to be a very popular option.
There are comparative options that offer more or fewer features. The Vortex Optics Binocular Harness takes basics functions and features into a good combination. It is durable, user-friendly, light, and is available as adjustable for one size fits all.
Another popular comparable option is the Badlands Bino XR; you will pay more because you get more. The case/pouch has magnetic closures, a range finder compartment, and a bino compartment.
The harness is compatible with the majority of hunting packs. The shoulder straps are ventilated. You get internal zippered storage pockets, daisy chain lash points, and a designed-in rain cover for use during wet weather. A color pallet design that is neutral and blends in within your surroundings.
Subscribe to our Newsletter