Gifts for Writers Reviewed & Rated for Quality
In a
Hurry? Editors choice: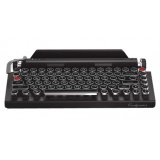 Test Winner: Qwerkywriter Typewriter Keyboard

Gift-giving can be stressful--especially when looking for the perfect gifts for writers friends of yours.

Do you give a notebook? Pens? Do people even write things down anymore or do they just type? Do you give a great book, because certainly, those things go hand in hand?

We've given a lot of thought to these questions and we've spent hours coming up with a list of gift ideas that pay tribute to the writing process, the writing craft, and the creativity generating flow that's needed to foster great ideas and great writing.

So whether your friend is a digital nut or they lean more towards the old fashioned creative process, we've got just the gift for them...and we promise it's not just a collection of the best coffee mugs with Shakespeare quotes on them.
Standout Picks
Criteria Used for Evaluation
Application
When making this Ten Best List of Gifts for Writers, we considered the different applications or areas of interest that a writer has.
Of course, tools with which to actually write are always on the list whether they are old fashioned or more technologically up to date. We also considered the writing environment as an important one to cater to. We considered inspiration guides and games, and we also knew we had to include actual advice from authors.
As for the writing tools portion of our list, we included a great travel-sized notebook that is refillable, as well as an amazing set of pens that will come in handy for editing and revisions. We also included a state of the art keyboard that pays homage to the typewriters of old.
When catering to the writing environment, we came up with a great set of affordable and functional noise-canceling headphones to help minimize distractions. We also threw a carpal tunnel wrist brace in as well to help with those aches and pains.
For inspiration guides and games, we feature a few items that are meant to be taken on the road and played with others and few that are meant to be explored in solitude. We also included a few books that were written by authors with express advice and insights into their process.
Ease of Use
Many writers are not just writers. In fact, it's pretty hard in this day and age to make a real living off of your writing alone. So etching out precious writing time can be hard to do. That's why we made sure that the products on this list don't go about wasting the user's time.
These products are straightforward and easy to use and will actually aid the creative process, rather than getting in the way. Most are lighthearted and fun as well so they can take a writer that's blocked and in the slumps into an elevated and creative place.
Effectiveness
In the same vein, we are always determined to bring you products that do what they say they are going to do. The products that we have presented here are proven tools that have garnered results from tons of users who are eternally grateful for the creativity they have released.
Portability
This was a key factor when making our list. Writers are often traveling for inspiration. That's why we wanted to make sure that we provided a list of products that are up to the task of traveling with their writers. But that's not all.
Getting that much-needed writing time can be a challenge. We read hundreds of reviews of writers trying to get their creative minutes in during their commute so we knew we needed to find products that could fit easily into someone's day bag or work satchel.
Value
We are forever working to bring you the best products for your buck. While we hardly ever start with the most expensive product at Number 1 (seriously, we try not to do this), we did for this list because that keyboard is just one of a kind and it functions to make a writer's life so much easier.
But we also searched for the best quality products at the lowest cost, and we are proud to say that most of the items on our list a crazy affordable. Especially considering they could be responsible for propelling your friend to write the next great novel.
10 Best Gifts for Writers
1

. Qwerkywriter Typewriter Keyboard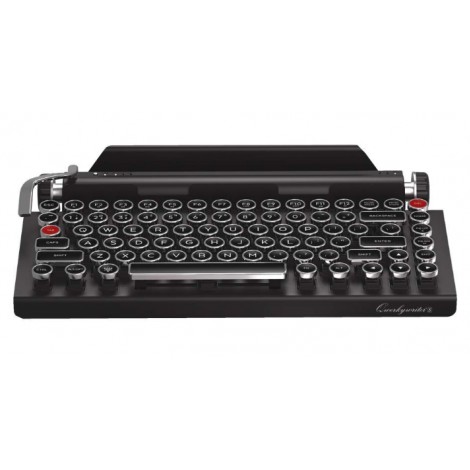 We jumpstart our list with one of the most unique gifts for writers out there. Inspired by the old school typewriters, this wireless keyboard is an incredible gift option for the writer who straddles a nostalgic love for the days of old and an appreciation for the conveniences of modern technology.
With tons of amazing features and a great look, it's not hard to see why this guy is holding down the Number 1 spot.
Pairs Using Bluetooth
The Qwerkywriter Typewriter Keyboard is one of the coolest on the market today. It can be plugged directly into one of your many devices, or you can pair it using Bluetooth. What's even better is that you can pair it with 3 different devices simultaneously and switch between them with ease with a simple click of a button.
Loaded with Super Cool Features
The keys on the Qwerkywriter Typewriter Keyboard feature a patented design that puts them a cut above the rest. Each key has been individually programmed using N-Key Rollover so the keyboard won't miss any strokes and accurately records each stroke you lay down. Plus, the keys click and are weighted so it really feels like you're typing on a real typewriter.
Not to mention, the keys look like the real deal as well. And now with a new aluminum body, the keyboard itself is more resistant to scratches and daily wear and tear.
On either side of the keyboard, you'll find that the "paper scrolls" actually function to control your volume and scroll your screen up and down. You can program these to function to your liking.
Additionally, the typewriter return bar can be programmed to be your return or enter button, but it can also be programmed to hold up to 15 characters so you can tap it to enter a signature. You can even program it to paste, cut, and copy.
Last, but not least, the keyboard functions as a tablet stand and can support tablets up to 12 inches long (that are less than ⅝ of an inch thick).
Cost and Value
The Qwerkywriter Typewriter Keyboard rings up at the tippy top of our price range but we love its value because it comes loaded with so many amazing features that each individual writer can personalize. Plus, it's an inspiring tool that can connect all of your devices with ease, making the creative process that much easier.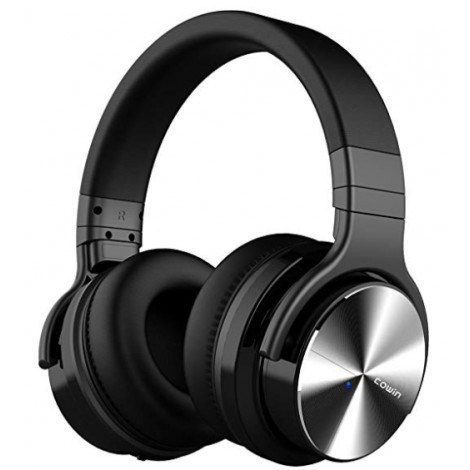 These noise-canceling headphones are one of those cool gifts for writers that they really cannot live without. One of the biggest hindrances to the creative process is constant distraction, and this, more times than not, comes in the form of noise pollution.
Whether it's noise from the busy city street below, or it's that dull thrumming of conversations from other people in the home, noise pollution can cause a serious cramp in the writer's flow. That's why these headphones are so huge!
Not only are they less than half the cost of your brand name Bose Noise Cancelling Headphones, but they work almost as well so your writer friend can get down to their creative business.
Sleek and Comfortable Design
The COWIN E7 PRO Noise Cancelling Headphones are as sleek as any on the market today. You can pick them up in 7 different colors from black or white to vibrant blue or lime green or pink. While there are definitely noticeable as you are wearing them, they are not as large as others on the market.
These noise-canceling headphones were designed specifically with the user's comfort in mind. With upgraded earcups that boast a softer texture and a lighter weight feel so as not to suffocate the ears and cut off circulation, you can literally wear these puppies for hours on end in complete comfort. The earcups also pivot up to 90 degrees to accommodate different face shapes.
Work Hard-Wired or with Bluetooth
The COWIN E7 PRO Noise Cancelling Headphones offer up professional-grade noise canceling magic that will literally have you unable to believe your ears. With active noise-canceling tech, your friend will enjoy a significant reduction in surrounding noise pollution whether they're traveling or in the comfort of their own home.
And it's not just the diminishment of surrounding noises that make these headphones so special. They also feature proprietary 45mm aperture drivers that deliver bass and sound clarity like you wouldn't believe.
And these bad boys are 100% Bluetooth capable. They feature 4.0 Bluetooth tech which guarantees a stable connection. You can make hands-free calls using this device, and even the embedded microphone has been upgraded. The headphones can hold a battery charge that lasts up to 30 hours, but you can also plug the headphones directly into your desired device.
Cost and Value
The COWIN E7 PRO Noise Cancelling Headphones ring up in the low middle region of our price range and we love their value because they boast tons of upgraded features that let is genuinely compete with far more expensive products. And you will also enjoy an 18-month warranty in case there are any issues with the product.

3

. ai-notebook Travel Journal Notebook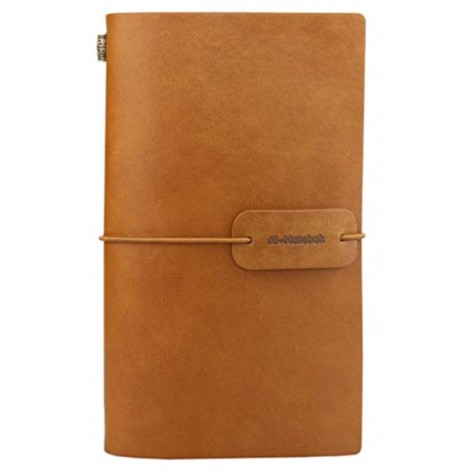 We absolutely love this Travel Journal Notebook. It has a gorgeous design, it is small, compact, and durable, and it comes with refillable inserts. If your writer friend is frequently on the go and the type who likes to catch their brilliant ideas on paper, you cannot go wrong with this gift.
Comes in a variety of Color Options
The Travel Journal Notebook is beautifully designed. It is made of a polyurethane leather which is a fabulous genuine leather substitute. You can pick this up in three different colors: light brown (pictured), brown, and white coffee.
The Perfect Compact Size
While other travel notebooks can be cumbersome, this notebook hits the money spot on portability and size. It measures just under 8 inches tall and just under 5 inches wide. It features an elastic band that wraps snugly around the notebook to keep it closed and to prevent anything from falling out of the notebook or pages getting damaged.
With your purchase, you'll get 2 notebook inserts. Each insert is comprised of 80 lined pages. You are able to put both inserts in at once or just 1 at a time. The pages in this notebook are thick and are great for writing as well as sketching. Inside the notebook, you'll also get a few extra storage slots as well.
We love that ordering replacement inserts is so affordable and easy.
Cost and Value
The Travel Journal Notebook rings up at the very bottom of our price range and we love its value because it absolutely is the perfect travel companion for any writer and because it is gorgeously designed while being so inexpensive. Plus, you can continue refilling it so you won't have to move on to another notebook.

4

. AmazonBasics Felt Tip Marker Pens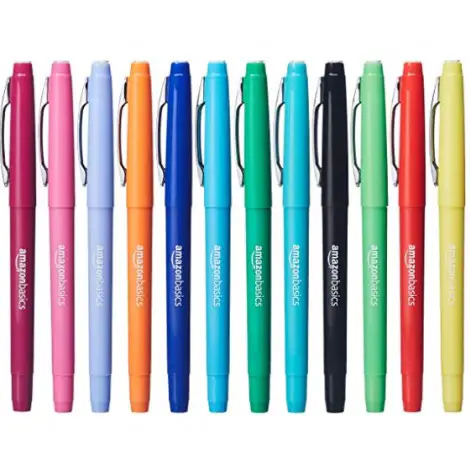 The AmazonBasics Felt Tip Marker Pens are a must-have for the writer who is always diligently editing and revising their work. These pens have a ton of color and come in handy when making markups or when tracking patterns in your writing.
Come in 12 Pack and 24 Pack
The AmazonBasics Felt Tip Marker Pens come in super bold colors. Choose between the 12 and 24 pack to get all of the colors you need. The ink in these pens are water-based and extremely pigmented for bright colors. Plus, they're smear-resistant as well.
Tip Won't Fray
The AmazonBasics Felt Tip Marker Pens feature a specially designed, medium width tip that won't fray. The plastic of the pen is durable so you won't have to worry about it breaking and exploding all over everything in your bag. And it even features a durable metal clip so that you can sure there's one always hanging around your notebook.
Cost and Value
The AmazonBasics Felt Tip Marker Pens ring up at the very bottom of our price range and we love their value because they are a great editing companion that adds a little fun and whimsey to the process.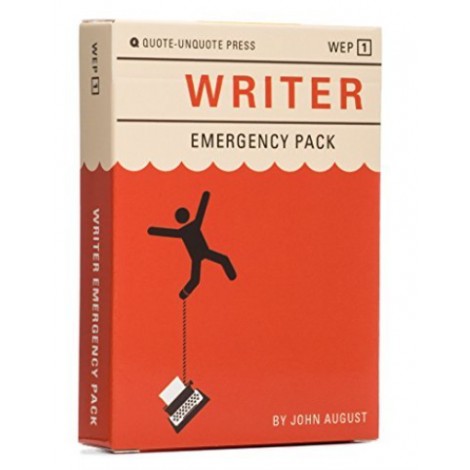 The Writer Emergency Pack is the perfect gift for the friend who is always looking to pump life and depth into their writing. This card pack is an excellent tool that guides the writer's focus to specific areas of their writing so that they can hone in and make these parts even more meaningful.
Comes with 26 Cards
The Writer Emergency Pack is complete with 26 cards. Each card is illustrated and features ideas on how to attack different parts of your writing. These cards are meant to help writers of fiction specifically. But whether your friend is writing poetry or a short story, a script or a novel, these cards with be able to guide them to deeper and more meaningful writing.
Asks Just the Right Questions
The Writer Emergency Pack isn't playing games and isn't an abstract concept developer. These cards are designed to ask pointed questions about specific parts of your writing so that you can delve deeper into meaning.
Cards will focus on smoothing out any plot holes in your writing, taking a closer look at your themes and whether or not you are achieving them, and developing further your main characters. The questions on these cards will help you to focus on conflict, characters, and the storyline itself so that your writing is more developed and fully fleshed out.
Cost and Value
The Writer Emergency Pack rings up toward the bottom of our price range and we love its value because writers are always looking for inspiration and it can be easy to get stuck. This set is a great way to look at things anew and develop even more meaningful prose.

6

. The Storymatic Classic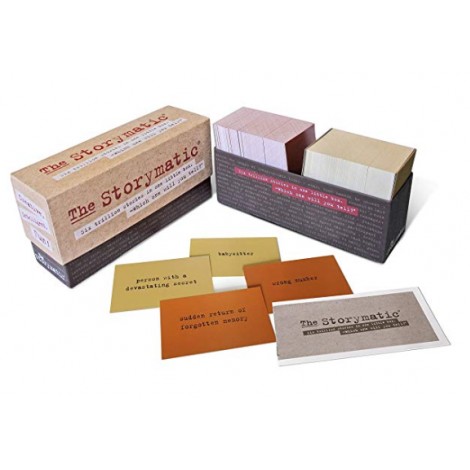 The Storymatic Classic is another writer's tool that helps to spark inspiration. This is one of the best gifts for aspiring writers as it is a great jumping-off point for getting quick ideas so that you can get that pen to paper.
6 Trillion Possible Story Ideas
The Storymatic Classic may come in a tiny portable box, but it actually contains up to 6 trillion different potential story ideas and combinations. The set comes with an instruction booklet that gives you tons of unique story approaches based on the cards you draw.
The cards come in 2 different colors and generally represent different aspects of the potential story.
One of the possible story suggestions gives you a prompt that states that character A has a problem with character B about C. Then it has you draw a few cards that will describe your main character, 1 more card for the other character, and then a conflict card for the problem.
This is just one example of how the kit works, but there are not only multiple different story prompts, but seemingly an endless different number of potential story ideas.
Use Alone or with a Group
The Storymatic Classic is an amazingly fun, idea-generating game that can be played alone or in a group. It is an ideal game to be played in the classroom, and can even add tons of fun to a super long and bound to be a boring car ride. Whatever the case, you can count on this game to elicit tons of ideas that will get the creative juices flowing.
Cost and Value
The Storymatic Classic rings up at the lower end of our price range and we love its value because it offers an entertainingly endless stream of potential story ideas that will encourage any writer's creativity. And unlike other games on the market, this kit won't exhaust itself any time soon.

7

. Spilling Ink: A Young Writer's Handbook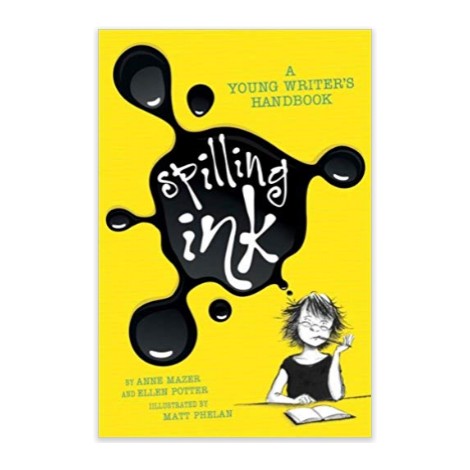 Spilling Ink: A Young Writer's Handbook is the perfect gift for any and every aspiring young writer out there. Written by two successful children's authors, this book gives the young writer insight, inspiration, and guidance as they begin their creative journeys.
Written by Professionals
Spilling Ink: A Young Writer's Handbook was written by Ellen Potter and Anne Mazer--two very successful authors of children's and young adult books. They decided to write this book after getting numerous pieces of fan mail asking for advice on writing.
These seasoned authors open up about their process and also offer tons of guidance to the next generation of great authors.
Offers Tons of Advice
Spilling Ink: A Young Writer's Handbook arms a young author with all they need to get their heads in the creative game. The authors provide a heavy dose of inspiration along with insight and suggestions on how to develop your own author's voice as well as the actions and characters in your stories.
From prompts to project ideas, this book will help the young aspiring writer to bust through writer's blocks and edit their own work so that the work they showcase to the world is the absolute best.
Cost and Value
Spilling Ink: A Young Writer's Handbook rings up at the very bottom of our price range and we love its value because it is a complete guide for young writers and it speaks to them directly on their level without sounding condescending or too adult.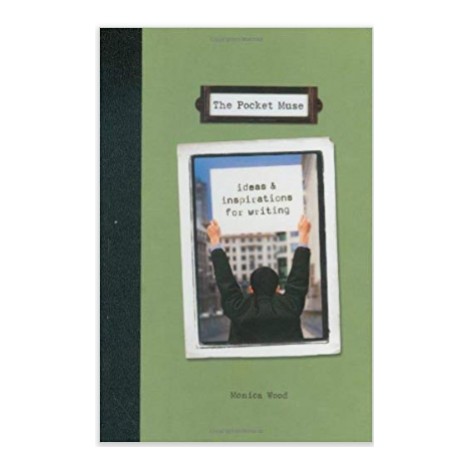 The Pocket Muse (Ideas and Inspirations for Writing) is another wonderful aide that helps to spark a writer's creativity. This book truly is pocket-sized and is the perfect companion to take on a writer's getaway or to pack along for some inspiration out in nature or on the road.
Helps with All Areas of the Writing Process
The Pocket Muse is designed to help with all areas of the writing process. Whether your friend needs help getting started or busting through a tricky block, this book has you covered. But it won't stop there. It will also help with the editing and revising processes and can even assist in developing a daily writing practice.
Tons of Varied Exercises
The Pocket Muse has a plethora of material that will help guide your friend as they create. There are prompts to get the wheels turning, illustrations to evoke emotion, creative hacks, and style pointers. Plus tons more advice on how to pinpoint weak areas in your writing and then how to attack these areas to round them out.
Cost and Value
The Pocket Muse rings up on the low end of our price range and we love its value because it's an amazing product to take with you for inspiration everywhere. Plus, the prompts and activities are varied and pointed to hit all sorts of writing areas in need without feeling dull or repetitive.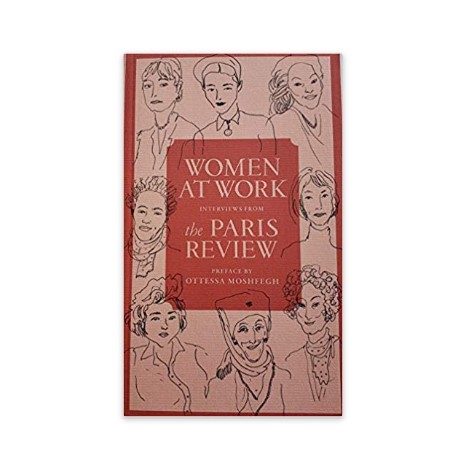 Women at Work: Interviews from the Paris Review is a wonderful gift option for the female writer in your life. This collection of interviews done by the Paris Review feature tons of prominent female authors and poets and work to gather insights from some of the greatest minds of this generation and the recent past.
Interviews Collect Tons of Insights
The interviews featured in Women at Work offer an amazing amount of insight into the writing process from the woman's perspective. That's not to say that a male writer wouldn't find these endlessly interesting and useful, but the perspective is there nonetheless.
The women interviewed provide detailed explanations of their process, including how they get started on a piece, how they view themselves in the profession, what struggles they encounter, and how they then overcome those tough times. These stories are inspiring and provide invaluable insight into the minds of some of the greatest authors of our time.
Features Interviews with Some of the Greats
Many of the women interviewed by the Paris Review are well-considered some of the greatest writers of our time.
In this first edition, you will enjoy reading interviews with Toni Morrison, Joan Didion, Simone de Beauvoir, Margaret Atwood, and many more. Their interviews discuss structure and style, but they also begin to take on a narrative of their own that will leave you feeling awestruck and inspired.
Cost and Value
Women at Work: Interviews from the Paris Review rings up on the lower end of our price range and we love its value because it gives vital insight into the minds and process of some of the greatest writers of our time. It's beautifully prepared and compiled and is just the creative nudge needed to plunge forward into the unknown.

10

. M BRACE RCA Carpal Tunnel Support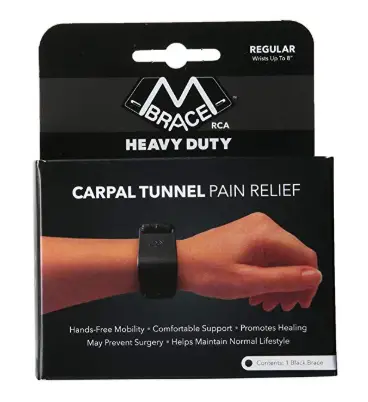 Okay, okay. We know this one seems like it's coming out of left field, but hear us out! Writers are constantly using the small muscles and bones in their wrists whether they type on a keyboard or write their work using pen and paper the old fashioned way.
And this continued motion over time can cause the carpal tunnel area of the wrist to become inflamed and cause serious pain and limited mobility. That's why this little guy has made our list.
If your friend is a rabid writer who can't put their work down, they may be at risk (or they may already be suffering). This is especially true if they have bad posture. So this is a great idea to provide support to that sensitive area so they won't lose precious creative time.
Allows for Hand and Wrist Mobility
Many carpal tunnel braces and wrist supports hinder motion in your wrists and hands, making normal tasks basically impossible. That's what makes this wrist support so special. This product allows a decent amount of mobility in the wrists while leaving the hands and fingers totally free to function as normal.
This is critical for those who desire to continue writing even with their condition. Your friend will still be able to use a keyboard or write with a pen while using this brace for support. Plus, this brace is super lightweight so they can wear it for hours on end without becoming fatigued.
Prevents and Heals
If your friend is already suffering from carpal tunnel syndrome, this brace will certainly help to alleviate some of the pain associated with this condition. But that's not all. This brace can also help to expedite the healing process and may even eliminate the need for painful surgeries!
And what's more, this brace can even prevent the development of carpal tunnel syndrome in the first place. So if you know your friend is writing for dangerously long periods of time without the appropriate support or sitting in the right desk chair, this is a great gift to offer as well.
Cost and Value
This carpal tunnel wrist brace rings up towards the low end of our price range and we love its value because it offers pain relief and a healing hand while still allowing for totally free use of the hands so your friend can keep on writing. Plus, it can even help to prevent the syndrome from developing in the first place and you can't beat that.

Subscribe to our Newsletter