Best Gifts for Vegans Reviewed & Rated for Quality
In a Hurry? Editors choice: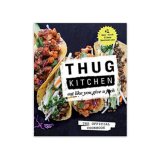 Test Winner: Thug Kitchen: The Official Cookbook

Getting gifts for vegans can be a challenge--especially if you're still part of the carnivorous gang who fully embraces leather. And while your gift options vary widely outside of simply slapping a bow on some veggies, there are certain things that you need to consider.

The term vegan not only refers to a person's choices about the food they eat (consuming nothing that comes from an animal), but it also refers to all of the products that a person uses from their makeup and toiletries to their clothing and home goods.

If you don't have a lot of experience in looking for items that are 100% certified vegan, it can be hard to know where to start. So we've compiled this list and packed it with great gifts for vegans that will show your friend how much you care, even if you're not on the same page.
Standout Picks
Criteria Used for Evaluation
Application
When creating this Ten Best List, we considered the different applications that each product fit in. Being a vegan not only addresses the food that one eats, but it also refers to the clothes and accessories a person wears, as well as any personal care or household products that they use.
So with this in mind, we collected a few gifts for vegans for each category.
We provide a few gifts for vegans that are targeted at food specifically with cookbooks and a vegan yogurt starter kit. We also feature a veggie spiralizer and produce bags that are reusable.
Next, we featured a few gift options that are leather substitutes like the boots and wallet on our list.
Finally, we provide you with a few self-care options like the mud mask and beard kit that are comprised of cruelty-free ingredients.
Materials
Because we are creating this list for vegans, it was of the utmost importance that we ensured each product is, in fact, vegan. We took a lengthy look at all products and their ingredients and can guarantee that they are all 100% vegan and safe to give.
Ease of Use
As always when making gift lists, we want to ensure that you are giving a product that is easy to use so that the recipient will actually use it. The only product on our list that might be out of everyone's range in the Thug Kitchen cookbook because some of these recipes are a bit involved. But again, they more just take some time and aren't necessarily wildly complicated.
Effectiveness
When buying specialized gifts for vegans, you can often run across products that are trying to be something else so they don't work. For example, coconut bacon is vegan but it doesn't taste like bacon. So we include only those products that are an effective alternative to their non-vegan counterparts.
Value
This is one of the most affordable gifts for vegans lists that we've ever made--by far. These products are well made and super affordable and will show how much you care about the way your friend has chosen to live their life.
10 Best Gifts for Vegans
1

. Thug Kitchen: The Official Cookbook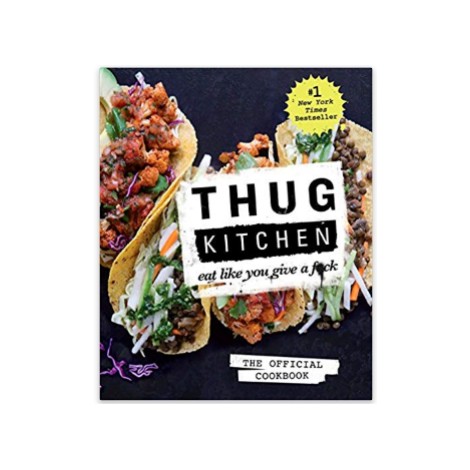 We jumpstart our list with an incredible--and irreverent--cookbook that is one of the best gifts for vegans that you can give. While the reasons for being vegan are becoming more widely accepted and adopted, it can still be hard to make the switch--especially financially.
This cookbook is a real-life guide for how to eat some serious veggies and prepare conscious food for yourself on a budget that won't make your head spin. And it's great for novices in the kitchen to serious, experienced home chefs as well.
Loaded with 100 Recipes
The Thug Kitchen Official Cookbook comes loaded with 100 recipes that will completely change the way you think about plant-based eating. The book is divided into a few different helpful sections. You'll enjoy a breakfast section; salads, sammies, and apps; a soups and stews section; a snack and munchies section; a main meals section; and finally a dessert section.
We absolutely love that these recipes use real ingredients to make real food. And you won't find super off-the-wall ingredients that cost a fortune and that you'll only use for the one recipe. The cookbook provides a few core ingredients that are used repeatedly that are likely new for an eater transitioning into veganism. These aren't wildly expensive and they won't sit on your shelf unused.
Very Detailed Recipes
This cookbook is sort of marketed as a beginners cookbook and this might not exactly be a fair play. If you read "beginner" and think "simple" you may be surprised when you see how detailed these recipes are.
From our experience, and based on the thousands of reviews we read, these recipes take about an hour to prepare. While they are time-intensive, they come with extremely precise and exact instructions and they won't require any insanely complicated equipment use.
Truly, you'll just be spending a lot of time preparing real ingredients and you won't be using any cheats like a microwave. As this cookbook says, doing things the right way takes time.
Cost and Value
The Thug Kitchen Official Cookbook rings up at the very bottom of our price range and we love its value because there's something truly magical about a hardcover cookbook and because it offers realistic food ideas for people living in the real world.
Plus, it ditches all of the pretentiousness that typically surrounds veganism. It's a breath of fresh air. It's one of the best vegan cookbooks out there.

2

. Tree Tribe Leaf Leather Wallet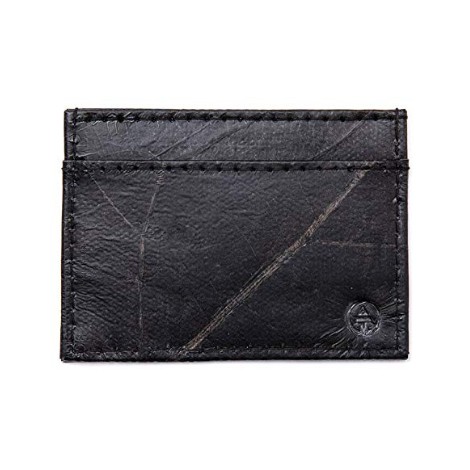 The Tree Tribe Leaf Leather Wallet is an amazing alternative to animal leathers. All of Tree Tribe's products are made using teak leaves which are super strong and stylish. If you know your friend is in the market for a new wallet, or you've observed that they need some help keeping their pocketbook organized, this is just the gift for them.
All Handmade
All of Tree Tribes products are handmade and we absolutely love that--especially at this price point. Their products are made using teak leaves that have been treated with a strong, thin laminate on the outside to make them more durable and allow them to be resistant to water damage.
Because each product is handmade, and because they really do use 100% genuine leaves, each item is different and totally individualized. What's more special than that?
You can pick this particular wallet up in 3 amazing colors: black (pictured), tan, and red.
Plant a Tree for Every Sale
But that's not all! When you purchase this product, you'll be giving your friend more than just the gift of a wallet. For each product purchased from Tree Tribe, they plant a tree. So you're not only giving a great wallet, but you're also ensuring that a tree is planted to foster sustainability.
Cost and Value
The Tree Tribe Leaf Leather Wallet rings up towards the low end of our price range and we love its value because it is handmade and fashionable, all while being a great leather alternative. Plus, Tree Tribe will plant a tree for each purchase made which is really like 2 gifts for vegans for the price of one.

3

. Dead Sea Mud Clay Mask


The Dead Sea Mud Clay Mask is a delightful little option for the friend who likes to pamper themselves after a long day of fighting for the rights of all living things. This mask is packed with vital nutrients that will replenish and nourish the skin. And it's even approved for use by those with the most sensitive skin.
Loaded with Nourishing Ingredients
The Dead Sea Mud Clay Mask is packed full of ingredients that will nourish and revitalize the skin. And of course, all of these ingredients are 100% natural and vegan approved. Not only is the Dead Sea clay loaded vital minerals for your skin's complexion, but it is augmented with shea butter, aloe vera, kaolin, sunflower and jojoba oil, and hickory bark extract as well.
And unlike other products on the market, this natural mud mask won't leave your skin zapped of its natural oils and completely dry afterward. Think of it more as a conditioning process that returns to your skin what it desperately needs.
Use All Over
What's even better about this product is that you can use it all over the body and all of its ingredients work together to help bring the skin back to its natural balance.
Using this mask can help to treat uneven skin tones, blackheads, whiteheads, and acne in general. Plus, it can even help even out rough skin and treat the appearance of scars. And this isn't just limited to use on your face. You can use this amazing mud on other trouble areas of the body like your tummy and butt to help with stretch marks and discoloration.
Cost and Value
The Dead Sea Mud Clay Mask rings up at the very bottom of our price range and we love its value because it is an all-natural beauty option that gives spa-quality results from the comfort of your own home and without breaking the bank.

4

. Lulu Candles Fresh Linen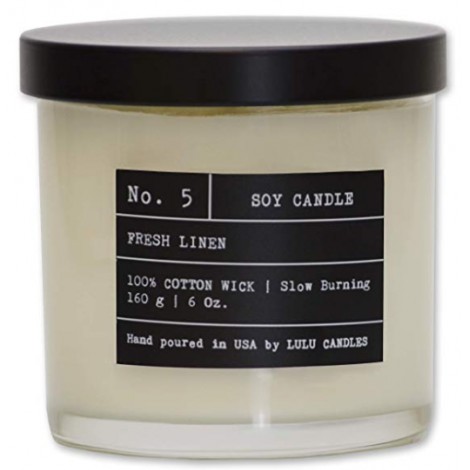 The Lulu Candles Fresh Linen (pictured) is just one of the many incredible fragrances that Lulu Candles makes. These candles are all poured right here in the United States and they are comprised of renewable soy wax and are therefore 100% cruelty-free and certified vegan.
Tons of Scents to Choose From
The biggest issue by far with this product will be selecting just 1 scent. From Sugared Pecans, to Sexy Man, to Wild Lemongrass, the fragrances packed into these candles are both delightfully unique and incredible inticing. Plus, each candle comes in a simple, modern glass jar that will look great on any bedside table or coffee table.
Crazy Long Burn Time
As we mentioned before, these candles are made from soy wax. Soy is a readily renewable resource and it does not harm animals in the process. These candles are also free from parabens.
But just because they are consciously made does not mean they are more expensive. In fact, these candles have some of the longest burn-times on the market so your friend will be able to enjoy it for longer.
Cost and Value
The Lulu Candles Fresh Linen rings up at the very bottom of our price range and we love its value because it is a cruelty-free product that doesn't sacrifice fragrance, style, or longevity along the way.

5

. Spiralizer 5-Blade Slicer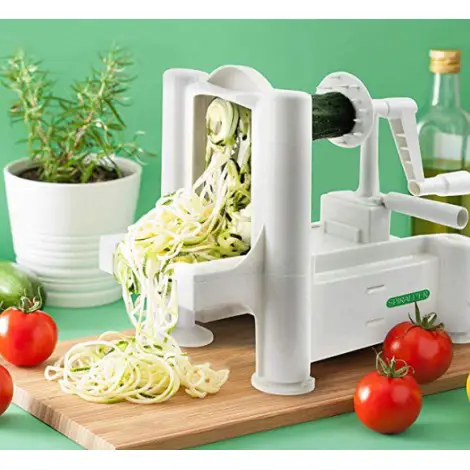 The Spiralizer 5-Blade Vegetable Slicer is the mac daddy of home spiralizers. Not only is this product stronger than most others on the market, but it is easy to clean and store so it doesn't become more of a hassle than it's worth.
Stronger than Others on the Market
This 5-Blade Vegetable Slicer from Spiralizer is one of the strongest on the market today and has come a long way since its original incarnation.
Now, this spiralizer is made with BPA-free and super strong ABS plastic that is sturdier than ever before. And the metal blades are made from cutlery grade stainless steel. That means that you can tackle heavy jobs like root veggies without worrying about breaking your spiralizer in the process.
Plus, this product breaks down sensibly and is super easy to clean so using it doesn't become a kitchen battle that is more of a pain to fight than to use.
Comes with Electronic Recipe Book
This spiralizer is a great gift for vegans and for those who eat 100% raw as well. Using this product helps to incorporate more raw veggies than ever before and it can greatly expand your food horizons.
You'll get access to an electronic recipe book with your purchase to get you jumpstarted with your new device. With tons of ideas for recipes and different shapes and uses, you'll be busy whipping up fresh, veggie-based meals in no time.
Cost and Value
The Spiralizer 5-Blade Vegetable Slicer rings up towards the low end of our price range and we love its value because it is super durable and can tackle even the heavy jobs that spiralizers of old could not. Plus, it comes with a lifetime replacement guarantee should it break. You can't beat that.

6

. Bulldog Skincare Beard Kit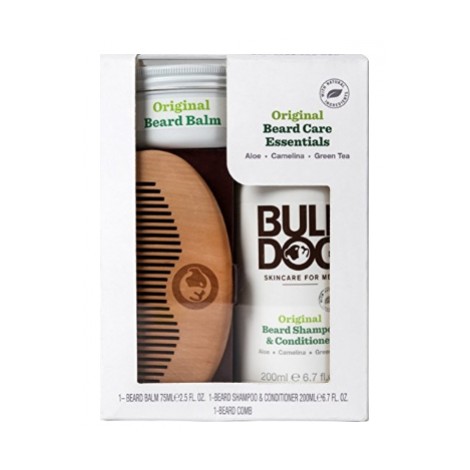 The Bulldog Skincare and Grooming Beard Kit is an excellent gift idea for your vegan friend with the shaggy beard that needs a little TLC. All of the products developed by this company are 100% vegan-friendly and certified by Cruelty Free International. Plus, these products are designed to--and will--nourish and replenish your hair and skin.
2-in-1 Beard Conditioner and Shampoo
The first step to reclaiming the wild child that is your beard is properly cleaning and conditioning it. The special camelina oil, green tea, and aloe vera formula will cleanse and nourish, restoring the moisture and nutrients that your beard needs to look and feel its best.
We love a 2-in-1 process because it minimizes the time that one has to spend grooming. And, of course, no beard kit would be complete without a beard comb.
Luxurious Beard Balm
If your beard is coarse and out of control, then this is just the product for you. Formulated specifically to tame and soften that wiry mess, you'll enjoy an array of natural ingredients that restore order to your face. With aloe vera, green tea, and camelina oil, along with some heavily scrutinized made-made ingredients, your beard will shine like never before.
And what's even better is that these products never include additives like fragrances or dyes which are the frequent causes of irritation when using a new product.
Cost and Value
The Bulldog Skincare and Grooming Beard Kit rings up towards the bottom of our price range and we love its value because they have developed a great beard care line for men that is made from consciously sourced ingredients to restore order to your beard.

7

. Cultures For Health Yogurt Starter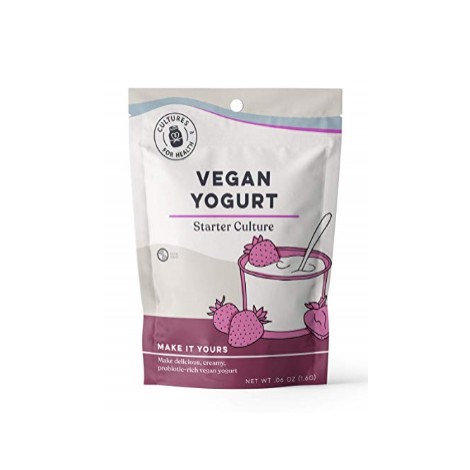 The Cultures For Health Vegan Yogurt Starter kit is a great option for those who are bound to be a little adventurous in the kitchen. Plus, purchasing vegan yogurt from the grocery store can cost you about an arm and a leg. This kit costs next to nothing and is super easy to use in your own home so your friend can be enjoying their very own vegan yogurt in no time.
Easy to Use
The Cultures For Health Vegan Yogurt Starter kit is an amazing cost-effective option that is far easier to use than you could ever have imagined. Seriously! It takes simply minutes to prepare. And you can do it with or without a yogurt maker.
This kit grants you access to a detailed list of instructions for getting your cultures up and running. All you have to do is combine with a non-dairy milk like coconut or soy and away you go! Each package comes with enough to produce anywhere from 1 to 2 quarts of yogurt.
Plus, this kit comes with access to an electronic recipe book with 155 pages packed full with inventive recipes. Not only that, but your e-book will also open your eyes to totally new ways of incorporating yogurt into your everyday life and into meals that you never would have thought of before.
100% Safe
The Cultures For Health Vegan Yogurt Starter kit is an amazing way to keep close tabs on what you and your family are eating. The probiotics in this kit are great for mental health, digestion, and heart health.
This kit includes probiotics, proteins, and nutrients that are 100% vegan and have been tested by a third-party source to be free from pathogens. There are no artificial ingredients inside of this kit.
Cost and Value
The Cultures For Health Vegan Yogurt Starter kit rings up at the very bottom of our price range and we love its value because it is the most cost-efficient way to bring vegan yogurt into your home, and because it is certified wholesome and safe, so you can feel confident about feeding it to yourself and your family.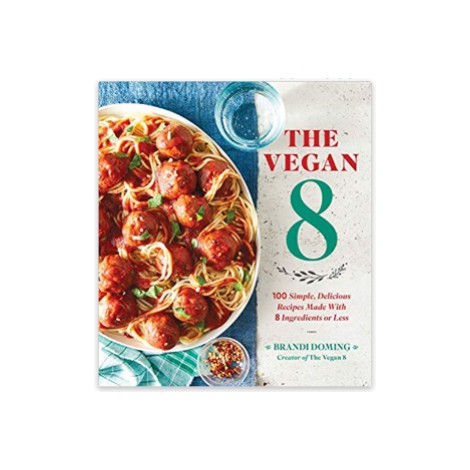 The Vegan 8 Cookbook is the second cookbook to make our list and it brings you tons of simplified recipes that only contain less than 8 ingredients. While the last cookbook on our list leaned a bit more to the complicated side, this is a great option for the busy chef who likes to cook real nutritious meals without a lot of time to do it in.
Just 8 Ingredients Per Recipe
The Vegan 8 Cookbook is pretty much unlike any other vegan cookbook out on the market today. While many vegan recipes can call for bizarre and hard to find ingredients, as well as a lengthy and exhausting ingredient list, this cookbook fights back and simplifies vegan cooking.
While some of the ingredients called for will be a bit on the pricey side, you will use them again and again and will not find them going to waste. Plus, they will be easy to find in your local grocery store and are, in fact, probably all gathered together in the healthy and organic foods aisle.
Super Detailed Recipes
The Vegan 8 Cookbook is truly a great option for those who are just getting their toes wet in vegan cooking and for those who are looking to transform their eating patterns and habits for good.
These recipes are insanely detailed and easy to follow. They feature minimal steps and give exact times. In fact, many even give a variety of times depending on how you might prefer your food texture-wise.
And we absolutely love that these recipes come with substitution suggestions. Most recipes are free from nuts, oils, and gluten, but when they aren't, the author provides suggestions and substitutions to make them without.
Plus, each recipe comes with true serving sizes and nutritional information is broken down from the number of calories per serving to the amount of fat, protein, carbs, sugar, sodium, and fiber.
Cost and Value
The Vegan 8 Cookbook rings up on the low end of our price range and we love its value because it is a great practical cookbook for folks with limited time who still want to provide wholesome meals for themselves and their families.

9

. Ecoture Reusable Produce Bags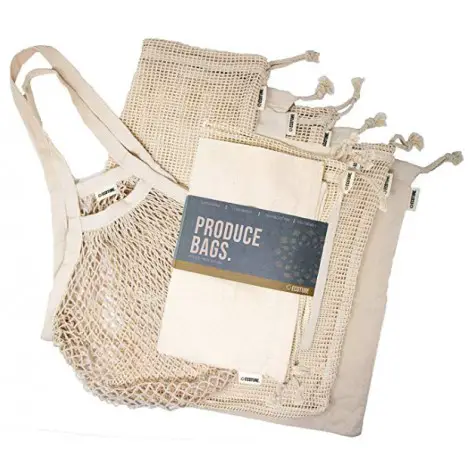 Ecoture's Reusable Produce Bags take reusable bags to the next level. Many of us started using large reusable grocery bags ages ago to cut down on plastic bag use, but were still dealing with the smaller produce bags when going to the market.
Not anymore! Ecoture's Reusable Produce Bags come in a set of 7 and are the perfect answer to those wasteful plastic produce bags. Because your vegan friend is bound to be eating a mostly plant-based diet, they will love having these to go shopping with.
Complete Set of 7
The Ecoture's Reusable Produce Bags come in a complete set of 7. You'll get one large, netted grocery bag with longer handles to catch all of your smaller bags once they are filled. You'll get 3 mesh bags for your produce items like fruits and vegetables, and you'll also get 3 muslin bags for other bulkier items in your shopping.
Double Stitched for Durability
The Ecoture's Reusable Produce Bags are all made from cotton that is 100% organic. Each bag has been double stitched to ensure that it doesn't fall apart under the heavy weight of your fruits and vegetables. And each bag also comes with a drawstring that is 100% free from plastic as well.
And what's even better is that these bags are totally machine washable so that you can get any drippy fruit and veggie gunk off of it and keep it from building up on the bag over time.
To go even further, the packaging that your order is shipped in is also 100% biodegradable.
Cost and Value
Ecoture's Reusable Produce Bags ring up towards the bottom of our price range and we love their value because it not only helps to reduce plastic bag waste (of which humans use almost a trillion of each year), but it also helps to fund Women for Women International which works to give women in unsafe living conditions the job training tools that they need to take care of their families.

10

. Dr. Martens Vegan Ankle Boot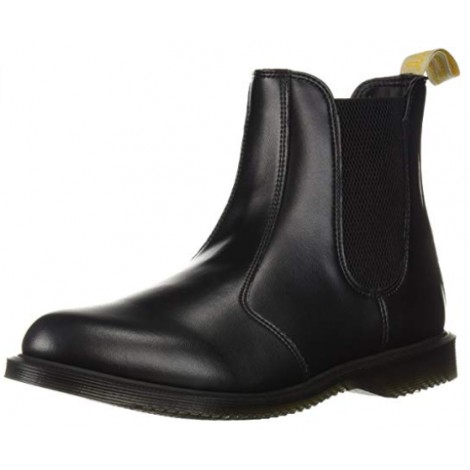 The Dr. Martens Women's Vegan Flora Chelsea Ankle Boot is the best way possible that we could think of to round out our list. It can be really tricky for vegans to find footwear that protects them from the wet and winter weather elements, but these beautiful booties are certainly up to the task.
100% Vegan
The Dr. Martens Vegan Ankle Boot is comprised of 100% vegan materials. These shoes are not made from animal leather, but still have a real, leather-like feel. Not only that, but they provide leather-like protection and insulation as well. The material is called Flexi Rub Off, and it is a soft polyurethane material that is durable and easy to clean.
These boots feature a synthetic sole that provides ample slip protection and will hold up against rough wear and tear. With an air-cushioned insole, you'll feel like you're walking on air. Plus, it makes the boot more lightweight.
Stylish in Black
The Dr. Martens Vegan Ankle Boots are not only functional and vegan, but they are also stylish to boot (see what we did there?). They come in solid black and you can't really get more fashionable than that.
They feature elastic on either side at the ankle for added, soft comfort around the ankle and to help make putting the boot on go more smoothly. Plus, there's a loop at the back of the shoe to assist when putting the shoe on as well.
Cost and Value
The Dr. Martens Vegan Ankle Boots ring up at the tippy top of our price range but we love their value because they offer a fashionable and functional vegan alternative to the leather, winter boot and because they are backed by the experience of one of the best boot brands of all time.

Subscribe to our Newsletter