The 10 Best Military Belts
In a Hurry? Editors choice: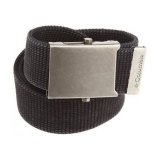 Test Winner: Columbia Military Style

A Military belt is handy to help you organize and keep track of important goods,
tools
, and equipment while giving you extra storage space. In today's article, we are going to dive into the world of military belts and share our insights from our intensive exploration as to what is the best military belt for you.
Before we move forward, what we can say upfront is that there are hundreds of different military and tactical belts to choose from. However, after scanning through countless products, there are not many that focus on high-quality materials, comfortability,
tactical
features, effective costs and value, and offer consumers motivating warranties. We can say concretely that the list that you are about to read includes only the best in the class of military belts.
Standout Picks
Criteria Used for Evaluation
Materials
Materials
When it comes to the military belt industry, the primary concern of every single consumer should be what type of materials manufacturers are using. In truth, these companies have access to a wealth of different materials. With that being said, it's important to differentiate between the bad materials and the good materials. As we began to develop this list, we noticed that there were two types of military belts out there:
Cheap and Flimsy
Sturdy and Tough
Evidently, our goal with the list was to highlight only the products that were considered sturdy and tough. Typically, these products included the very best of nylon-webbed materials, as these are traditionally approved as military belts. In addition, only the best companies would utilize high-quality materials for the buckle. We paid close attention to compare and contrast companies that used metal, nickel, or even plastic materials. After doing enough research, we discovered that companies were going as far to include aerospace approved metal for maximum durability. These are the types of military belts that consumers should be on the lookout for.
Durability
Durability
Hand in hand with the quality of materials is something known as durability. We all know what it means for something to be durable. Whenever we are shopping for any product, whether a belt, t-shirt, or even a car – we want it to last. So, prior to creating our list, we made it a point to evaluate each product based upon how durable the belt was. We asked ourselves, how long would this military belt last under regular use? Would this belt be resistant to wear and tear? These are typically questions that all consumers should be asking themselves before making a purchase. In addition to these questions, we paid very close attention to how companies discussed the durability or longevity of their product. In efforts to ensure the most accurate information, we always cross-referenced claims with what previous customers were saying.
Comfort
Comfort
While it may not be as important as the quality of materials or durability, you would not want to purchase a military belt that was uncomfortable, right? In truth, a belt, if anything, should make wearing a pair of pants more comfortable. When it came to evaluation, we took the time to look specifically at how the belt was adjustable, how it fits, and what previous customers were saying about their experience, as far as comfortability goes. When it comes to our list, we can say that each product has received notable reviews regarding its comfortability. While some customers will claim that a belt is stiff – in many cases, this is just temporary.
Value
Cost to Value Ratio
In our opinion, one of the most important considerations and criteria for evaluation is something known as the cost to value ratio. If you are wondering, at any point, whether you are getting your money's worth for a product, you can figure this out from simply understanding it's cost and value and how they compare to other relative products. As we began to evaluate products, we asked ourselves, how much is this product worth? What type of value is the manufacturer providing? Does the cost match its value? What are the competitors charging for their product, at their given value? Understanding the cost to value ratio can shine a light on precisely what product is best for you.
Features
Tactical Features
Since we were diving into exploring military belts, we knew that one important consideration to look at was tactical features. What this means is, what additional features will a company include with their belt to help the consumer. Typically, companies will include extra pockets or even the ability to combine their belt with other products made by the manufacturer. In creating our list of the best military belts, we tried to offer a wide variety of belts that were loaded with the features and then others that were focused solely on product quality.
Style
Design and Style
The last qualification that we took into consideration when building our list was the design and style of the belt. In truth, while materials and durability are the most important – we can all admit that we do care about the appearance of a product. Now, before we began our initial research, we were anticipating many of these belts to be the standard camouflage look; however, we were shocked to discover that many of these belt manufacturers have many an assortment of different color and design options for customers. In fact, one of the most popular brands on our list today offers their customers over 26 different options! How cool is that?
Top 10 Picks
1

. Columbia Military Style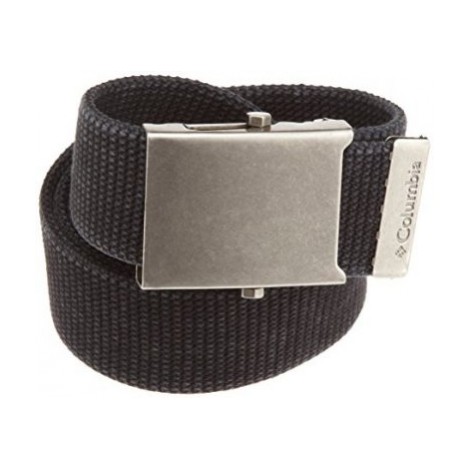 If you are looking for a quality military belt that is cost-effective and boasts some of the best reviews in the industry, you need the Columbia Men's Military Style Web Belt. This belt has quickly become one of the most notable belts in the industry due to the quality built into the fibers, alongside the multiple colors that consumers can pick from. What this belt lacks in tactical features is balanced with durability, quality, and cost-effectiveness.
100% Cotton
When it comes to a belt, whether a standard or military style – it's important to look at the quality of materials. This specific product is made from 100% cotton, which is one of the better materials that a manufacturer can select from. As a result, this product does a better job at withstanding regular wear and tear, and can also last for while if a consumer properly takes care of the belt.
Many Colors and Packages
While a military belt holds important value for many people as far as features and tactical use – there is also the fashion end of the stick that consumers are interested in. This belt is made in seven different colors that consumers can pick from, ranging from black, brown, navy, beige, charcoal, ivory, and even olive. If you are looking for more than one belt, there is an option to make it a package!
Cost and Value
When it comes to picking out any product – whether a military belt or not, it's important to always consider the cost to value ratio. This specific belt is priced at, what many consumers would say, an incredibly cost-friendly price, especially when you consider the competition. In addition to this, when you begin to compare the pure value embedded into this product – it's a motivating factor to try this product out. On top of this all, the belt is made from one of the most notable outdoor brands in the world, today. Is that enough motivation?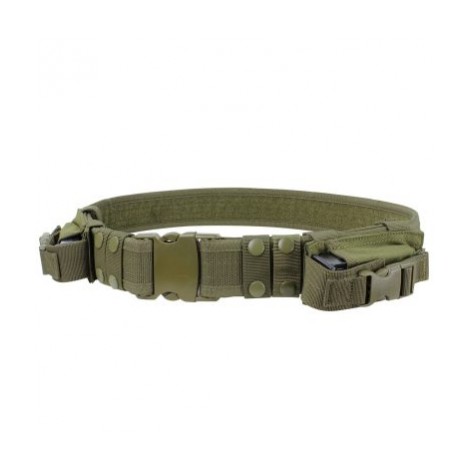 If you are looking for a tried and proven military belt, it's time to look at the Condor Tactical Belt. For one, the makers of this belt have been in the industry for over 20 years manufacturing the best belts, vest, plate carriers, pouches, and many other military equipment, tools, and accessories. This specific product has been named one of the best and top-rated belts in the industry due to its high-quality built, unique tactical features, and multiple colors and military pattern variations.
2 Magazine Pouches
When it comes to any military belt, it's important to always look at the added features and tactical benefits. This specific belt was built with 2 magazine pouches, which are great for helping to carry any extra ammo and magazines. In addition to this feature, consumers can purchase other products from the manufacturer that can be used with this specific belt.
Military Color and Patterns
Now, military belts are most notably purchased because of their tactical features. However, evidently, if you are looking for a military belt, the color and pattern matters. You would not want to purchase a bright neon green or white military belt if you are in the market for a camo one. In efforts to help consumer find the specific color and pattern they need, this manufacturer offers four different color versions of their belt: black, multicam, olive drab, and tan.
Cost and Value
Out of the many different military belts on the market today, this is one of the most expensive product to pick from. Now, typically, when a consumer thinks of "expensive", they typically continue looking for a more 'affordable' product. However, there is a reason behind why this product is priced higher than the competition – it's packed with value and offers military and tactical features. In other words, the cost matches it's value, making this a worthy consideration for serious consumers.

3

. Canvas Web Belt Military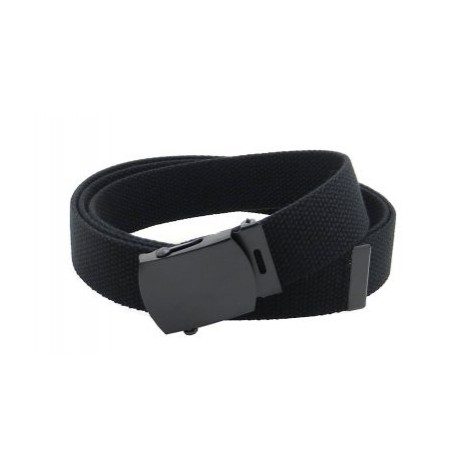 The Canvas Web Belt Military Style with Black Buckle and Tip 56" is one of the most popular and top-rated military belts on the market today. This product is made from some of the best materials on the market and offered in over 22 different bright and vibrant colors, making this not only a great tactical purchase- but also a fashion purchase.
22 Different Color Options
One of the first things that we saw when evaluating this specific military belt was that the manufacturer created over 22 color options for consumers to pick from. Now, it's important to note – the selling factor behind this product is not the many different colors. We were shocked that this company, known to make high-quality belts, was balancing the durability of a military-style belt with so many different custom options for consumers. In our opinion, this shows a degree of dedication to the consumers.
Durable and Comfortable
As far as durability and comfortability are concerned, this is one of the best military belts on the market. This specific belt was made from a high-quality and long-lasting canvas material, which is known for both longevity, durability, and comfort. In addition to this, the company made this belt with fully adjustable features, giving consumers, even more, control over their comfort.
Cost and Value
As far as cost is concerned, this military belt is one of the cheapest products on our list today. Typically, consumers hear the word "cheap" and are turned off from making the purchase. However, we are here to say that this product is defying all standards and odds – hence why it's number two on our list. Like that of the first product on our list – this product masterfully created a military-style belt that's high-quality offers enough features without getting too complex or pricey.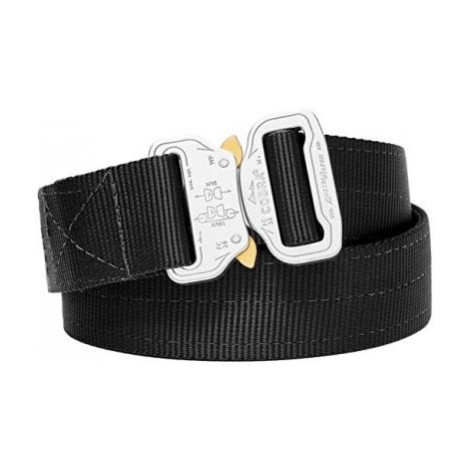 If there is one product on our list that is making a lot of noise in the industry today, it's the Klik Belt Tactical Belt. This belt has established a reputation on the market as a premium military belt, infused with high-quality materials, features, and a lifetime warranty. In truth, with over 11 different colors and designs to pick from, all of which are aesthetically pleasing, this a most certainly a worthy purchase.
Lifetime Warranty
When it comes this market, one thing that we tend to look out for is warranties or guarantees. Shockingly, at this point on our list, this is the second product to include some incentive or motivation for consumers to secure their purchase. Since each belt and product made from this manufacturer is individually hand-made, they offer each consumer a unique lifetime warranty. Now, be sure to always check in with the manufacturer before making a purchase to see what this specific warranty covers.
Patented Cobra Buckle
The one feature and reason why many consumers have purchased this product is due to the patented cobra buckle. If you don't know, this buckle and material have built a reputation as the strongest and quickest side-release buckle in the entire world. While this may be hard to believe, many previous customers like this feature. Made from super strong materials, this product mirrors construction techniques that are used in the aerospace industry.
Cost and Value
As you might imagine, this military belt is vastly more expensive than any product on our list thus far. However, if we can be quite honest, this is probably the best built military belt on our list thus far as well. What we have right here is a high-quality, premium military belt that outperforms any belt in its class. As a result, it does have a higher, yet much-deserved price tag. If you are seriously considering a high-quality and durable military belt, start here.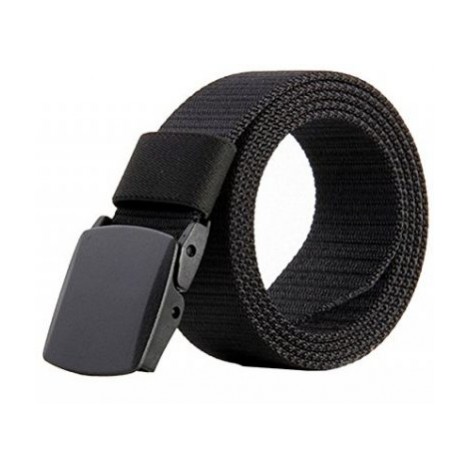 If you are looking for a high-quality military bell that comes with some notable bells and whistles, perhaps you should consider the JASGOOD Nylon Canvas Breathable Military Men's Belt. This belt is built from some of the best and strongest material that military belts are constructed from, adding to its argument and reasoning to be on our list. In addition, consumers receive a unique 12-month warranty on any purchase, making this a very appealing option.
12 Month Warranty
When it comes to purchasing a new product from a different company, it's important to make sure that you are going to get your money's worth. High-end manufacturers understand the risk, which is why some of them offer different warranties and guarantees. This company is offering new consumers a 12-month warranty on all of their products, ensuring consumers that this is a safe and risk-free purchase. Now, you should always consult with the manufacturer to learn more about any stipulations that they may have.
Thick and Tough
The biggest selling factor with this military belt is how it's constructed and what it's constructed from. This belt is made from high-quality and thick nylon canvas material, which is some of the strongest material that a manufacturer can choose from. What makes this material such an appealing option is that it possesses lightweight features and has unique moisture control properties, leading to increased breathability.
Cost and Value
During the evaluation process, what was most shocking to us was the great price tag on this military belt. As we have stated before, it's always important to consult with the cost of the product and this one is just great! In truth, you can't beat it. This is even truer when you begin to look at the amount of value loaded into this belt. It's then that you realize that this is one of the best belts on the market today.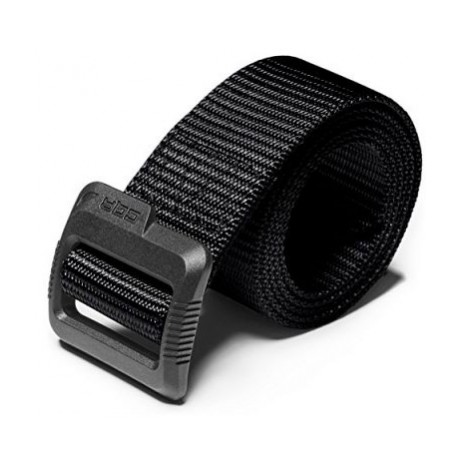 When it comes to the military belt market, there are not many products that balance cost and value like the CQR Tactical Belt. Today, not only is this one of the most cost-friendly options to pick from, it also has some of the best features and value. Our favorite part about this product is the inclusion of a quality 60 day no risk guarantee. In other words, this product comes at no-risk of consumers, making it worth trying!
60 Days No Risk Guarantee
In efforts to stand aside from the competition and appeal to new audiences, this manufacturer is offering all new customers a limited 60 day no risk 100% full refund guarantee. So, whether you are unhappy with the comfort or materials, or should anything go wrong within this time span, all you need to do is contact the manufacturer. Now, as with any other warranty or guarantee, we do suggest looking into the warranty and its limitations, if there are any.
High-Quality and Durable Materials
One of the reasons behind this product's massive success is the high-quality and durable materials used during the construction process. This specific military belt is made from thick, rip-resistant nylon webbing. Not only is this material great for handling everyday wear and tear, this belt is essentially indestructible. When you consider its lightweight features, this is one great belt.
Cost and Value
If you are looking for the most cost-friendly product on our list today, it's this one. When doing our evaluation, we were actually in shock at what the company is selling this product for. Reason being, if you take the time to look at the true value of this product alone, you might think this product should cost triple it's current selling price! Partner this with five different color options and a risk-free guarantee – is that enough motivation to try this belt?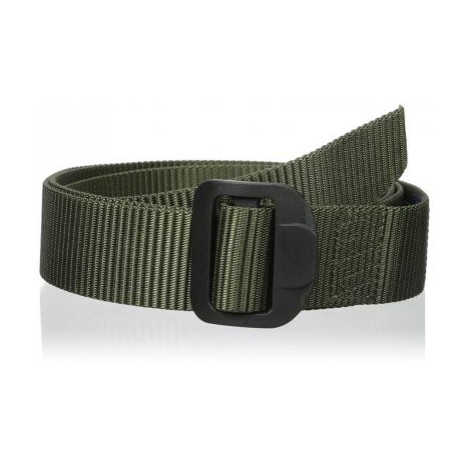 The Propper Tactical Duty Belt is quickly becoming one of the more popular options in the military belt industry. In fact, if you are new, this specific brand is one of the most infamous manufacturers of similar products. This specific belt earned a high spot on our list due to its high-quality nylon web build, which is designed to withstand whichever body shape.
Nylon Webbed
What makes this belt such a favorable option among consumers is that this belt is made from 100% nylon webbed materials. If you are new to the military belt market – webbed material is typically what is used in constructing the very best belts. This material is some of the best quality as it's long lasting, durable, and comfortable.
Five Different Color Options
Another reason behind why this belt has become one of the most popular military belts on the market is because of its unique color options that consumers can pick from. As of today, interested buyers have the choice between a coyote, black, green, khaki, and olive. No matter what type of color or pattern a consumer picks from, it will not be at any added expense.
Cost and Value
When it comes to comparing cost and value, this product is relatively priced when looking at the rest of the competition and products features on this list. In fact, this product could be considered cost-friendly. Now, as far as value is concerned, this product was not built to offer a wealth of military tactical features; however, it's built to withstand tough and rigorous use. With different color options and a high-quality build, this military belt is certainly worth consideration.

8

. SquareGarden Military Style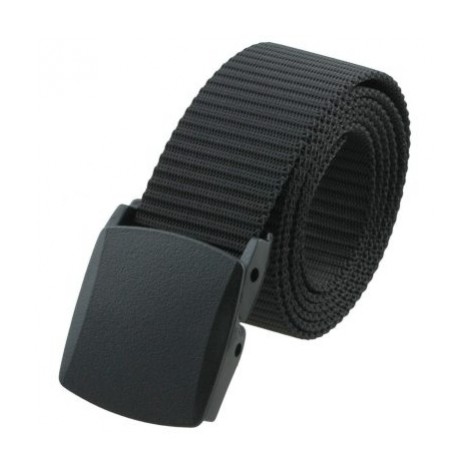 If you are in the market for a standard military belt that's established a reputation based on its quality build, then maybe the SquareGarden Men's Military Style belt is for you. Now, while this product is not packed with tactical features, this manufacturer gave consumers over 26 different colors to pick from, included military nylon webbing, and a nice price tag.
26 Different Color Options
The first thing that we noticed during the evaluation process was the overwhelming amount of color options that consumers have. For some consumers, it may seem as if they are being inundated with options. However, we like to look at something like this as the manufacturer going above and beyond for their consumers. Knowing that everyone is seeking a high-quality military belt – this company not only created a durable product, but they also offer a wide variety of color to make their customers even happier.
Military Nylon Webbing
This specific military belt is made from high-quality military nylon webbing, which is incredibly important. In this industry, for a product to stand out, it needs to be made from only the very best materials, which you can see from each product on our list today. This material is stain resistant, contains quick dry technology, and can withstand regular wear and tear.
Cost and Value
As far as costs are considered, this product is considered one of the cheaper military belts on the market today. Again, you should never look at the price tag and think that cheap means 'bad'. This product is made from quality materials; however, it does not feature a wealth of tactical features, hence why the product is priced at a lower point. Now, if you are looking for a quality military belt for the sole purpose of durability and comfortability, this may be perfect for you!

9

. KingMoore Tactical Belt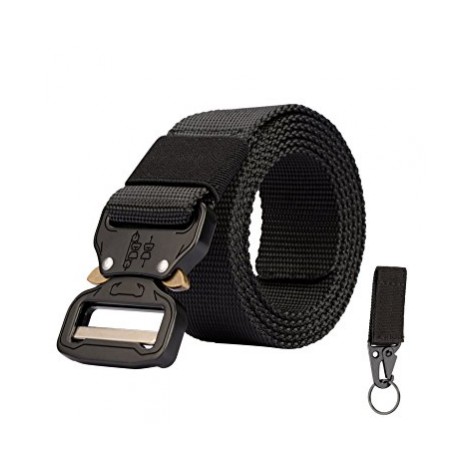 The last product on our list for today is the KingMore Men's Tactical Belt. This product is making headway on our list today due to its unique build and design alongside it's motivating no hassle money-back guarantee. If you are in the market for a relatively newer military belt and brand that focused their attention on higher-quality materials and innovative design, this one is for you.
No Hassle Money-Back Guarantee
As we have said before, for new consumers, it's important that a manufacturer offers some degree of incentive to motivate them to hit "buy now", especially when its online. Our favorite part about this product and company is their no hassle money-back guarantee. As the company says, if you are not 100% happy with your purchase, you can communicate with the customer service department and they will replace their product or refund you the money.
Intense Build and Design
What sets this product aside from the competition, and one of the main reasons why this product is on our list, is because of it's intense design and build. This company understood the importance of a high-quality design, hence why they included only the best type of nylon materials. In addition, the company used soft-tank grain braids in order to provide maximum comfort and durability for the consumer.
Cost and Value
As far as costs are concerned, this product is priced slightly above the competition. However, this specific belt could be considered a grade or tier higher than most of the products on our list today. Reason being, this product was constructed on a unique and innovative design that most companies are not using. In addition to this, this company incorporated aerospace grade metals into their buckle, which further shows their dedication to quality. When you consider that kind of value, this product is most certainly worth it.

10

. Fairwin Men's Military Belt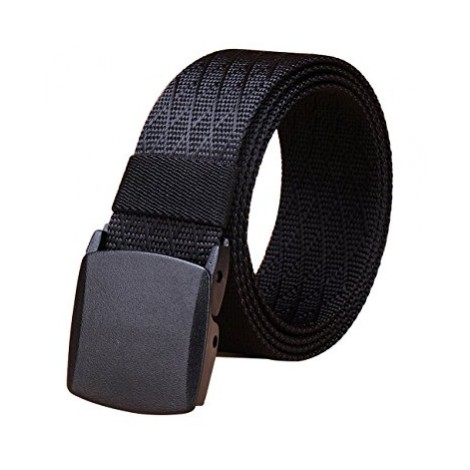 The Fairwin Men's Military Belt is quickly becoming a popular choice among the competition. This may be equated to both the unique color and design options consumers can pick from and the high-quality 1000D nylon webbing material used in making the belt. In addition to these valuable features, this company also provides each customer with a unique warranty, making this a great opportunity.
2 Year Warranty with 60 Day Unconditional Return Policy
When it comes to any saturated market, it's important that brands do something unique and motivating to convince new consumers to join their family. The way that this manufacturer is doing this is through offering each consumer not only a standard 2-year warranty for defects on their products but also a limited 60-day unconditional return policy. In other words, within the first 60 days, should there be any need to return the product, you can with no questions asked.
Durable and High-Strength Materials
Since these are military belts, it should be anticipated that the companies are going to infused high-quality and durable materials into the belt. This company purposefully selected 1000D nylon webbing, which happens to be one of the strongest grades of nylon on the market today. In fact, this webbing was tested by the company and could handle up to 1100 lbs of tensile strength. In other words, this is one powerful and strong military belt.
Cost and Value
When it comes to comparing the cost of this product to others on our list and the market, it's one of the cheaper belts. However, when you begin to consult and evaluate the amount of value that the company put into this belt, it's clear that this military belt is worth significantly more. With just a 60-day unconditional return policy alone – it makes this product work every single penny!

Subscribe to our Newsletter