Best Hydration & Energy Gels Reviewed for Performance
last updated:
Oct 10, 2019
An important part of running is maintaining both the fuel and hydration level of your body. Much like your car, your body isn't going to run properly without fuel. This doesn't mean you should eat right before you head out for a run. There are other ways to fuel your body before or even during your run. In the past, during long runs, runners would hit the smart water bottle and down something sugary. Doing this would give the runner that last blast of energy they needed to push through their run. Now with the changing times, runners have the advantage of using what is called energy gel. Here's our list of the best.
In a Hurry? The test winner after 8 hrs of research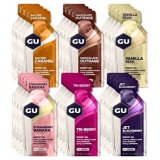 GU Energy
Why is it better?
Contains amino acids
Provides electrolytes
Some flavors come with caffeine
Aids in muscle recovery time
In a
Hurry? Editors choice: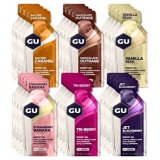 Test Winner: GU Energy

14
Researched Sources
10k
Reviews Considered
8
Hours Researching
10
Products Evaluated
Product Purity
Taste
Bottom Line
Potency
Flavors
By Default
Best Hydration and Energy Gels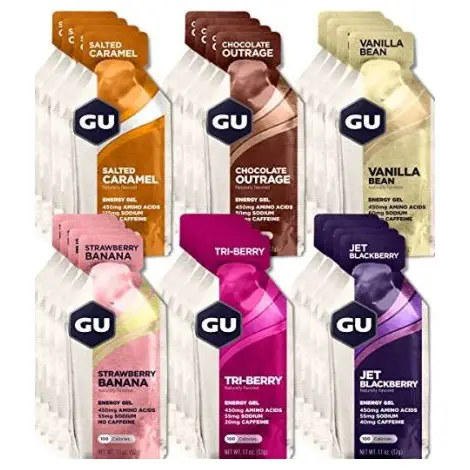 Contains amino acids
Provides electrolytes
Some flavors come with caffeine
Aids in muscle recovery time
Some flavors seem too sweet
Can cause stomach irritation
This gel happens to be one of the more popular choices among long-distance runners. It will give your body the calories and electrolytes needed to push yourself through to the end of your run.
Electrolytes
Electrolytes are essential for remaining hydrated during your run. Sometimes you will need a little boost along with your water intake, to keep your body balanced. A hydration and energy gel like this one will provide you with added electrolytes to keep you hydrated.
Amino Acids
Amino acids are great for combating muscle damage, but will also aid in your overall run recovery. This gel comes with 450 milligrams of amino acids in each packet. Your muscles will thank you for the help with their recovery.
Cost and Value
For a sliding price range, this hydration and energy gel can be purchased in bulk or in a lesser quantity. It is also available in a multitude of flavor profiles as well. Aiding your body with hydration, recovery, and endurance that to me is a lot of bang for your buck.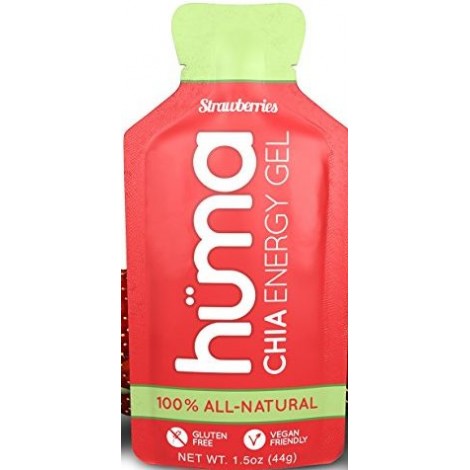 Natural ingredients
Easy to digest
Comes in plenty of flavors
No sugar crash feeling
Some flavors are sweet
Not able to take one-handed
For those with a sensitivity to hydration and energy gels, this gel was designed around you. Made from natural ingredients and packed with the essential amino acids, these are gentle on your digestive system.
Natural Ingredients
Made mostly from fruit puree, chia, and coconut water this gel is said to be easy to digest. Making it suitable even for those that are sensitive to this type of product.
Chia
A steady source of energy, instead of a sugar rush sounds like it is more practical. That is why this gel uses chia as one of the main ingredients, chia is known for being a more stable energy source. So you get the same great benefits, without the crash that happens after consuming too much sugar.
Cost and Value
This hydration and energy gel will cost more than some of the others, due to the natural ingredients used to make the gel. If you're looking to avoid the issue of stomach sensitivity, you won't mind paying the extra to get your hands on this gel.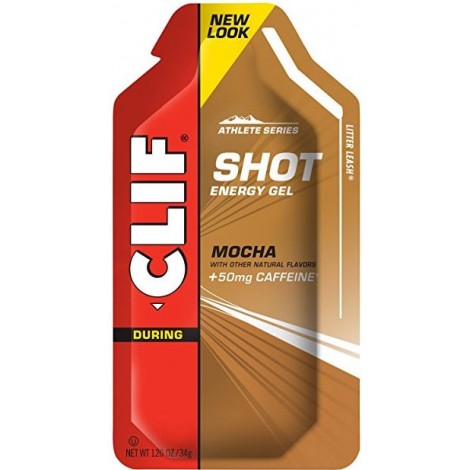 Contains sodium and potassium
Made with mostly organic ingredients
Thin in consistency
Fast acting
Caffeine content can cause stomach issues
For a quick pick me up, you could try this hydration and energy gel. Loaded with fuel for your endurance and hydration needs. You can rest assured that you will be able to make the last leg of the race with this gel.
Endurance
Loaded with 50 milligrams of caffeine, which comes from green tea extract, this gel will push you through the race. Even when your body doesn't feel like it can go any further.
Hydration
Included in the gel packet is both sodium and potassium. These two minerals are not only essential for hydration but can help reduce muscle cramping caused by fatigue.
Cost And Value
A powerful way to give your body the boost it needs, this gel will carry through the weakest of moments. Packed with electrolytes and caffeine, your body will benefit from this hydration and energy gel.
4

. GU Roctane Ultra Endurance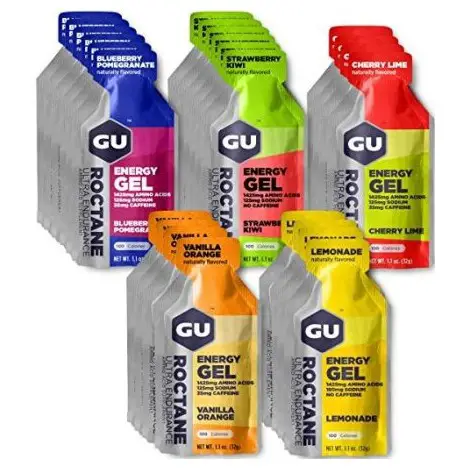 1425 milligrams of amino acids
Plenty of flavor options
Some flavors have caffeine
Absorbs quickly
Complaints of after taste
Thick consistency
Next on the list comes a gel for those who enjoy an intense running session. Packed with much of the same ingredients as the original formula, but they added a twist for your benefit.
Amino Acids
I know we went over the effects of amino acids earlier, so I will cut to the chase. This gel has over three times the milligrams of amino acids as it's original formula. What that means for you, even more, prevention against muscle damage.
Flavors
With plenty of flavor options to select from, you are sure to find one or even two that you will enjoy. Each flavor comes with its own caffeine content, so it is wise to check the label before you purchase.
Cost and Value
A little higher in price, this gel is definitely for the more hardcore runner. Packed with extra electrolytes and amino acids, your body will recover much quicker with the help of this gel.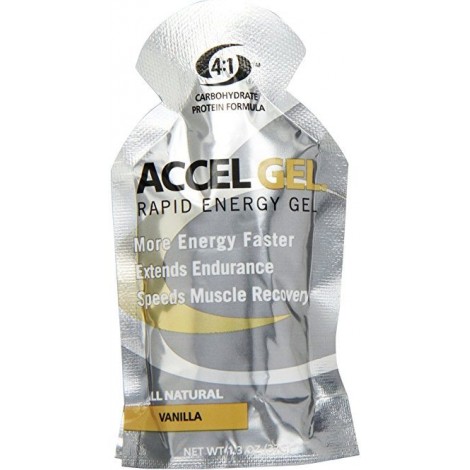 Contains 5 grams of protein
Promotes muscle recovery
Increases endurance and performance
The gel seems runnier than normal
With their patented formula, this hydration and energy gel prides itself on being one of the best. They use their own formula ratio to improve both your performance and endurance at the same time.
4:1 Ratio
The formula for this gel is a 4:1 ratio of carbohydrates and protein. This formula is backed by a study that proves this gel will improve your recovery time, lengthen your endurance, and improve your overall performance.
Endurance
For those training for a marathon, looking to improve their endurance, this gel would be worth a try. With it's combined ingredients, some users have seen as much as a 13% improvement in their endurance level.
Cost and Value
With a study to back its claims, runners who have tried this hydration and energy gel have gotten their money's worth. Looking to improve your performance or endurance for the next big race? I'd give this gel a shot.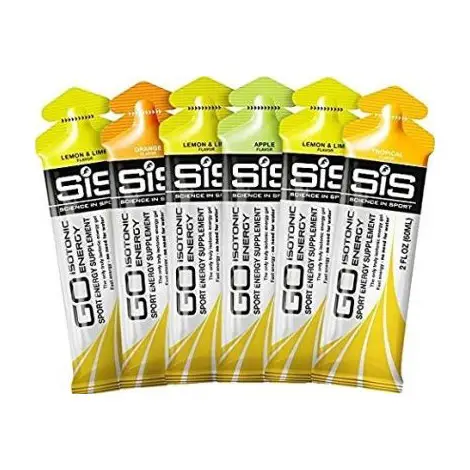 Comes in a vast variety
No need for water when consuming
Carbs absorb quickly
Fast acting energy boost
The packaging is big for on the go
The texture is off-putting
The manufacturers for this type of hydration and energy gel have put out all sorts of lines. Meaning you can find a product geared more toward the potential qualities you are looking for in a gel.
Product Lines
You can choose from products that are easier to digest, where you don't need as much water to consume the gel. Looking for electrolytes, there is a gel that provides you with both carbohydrates and three essential minerals for replacing electrolytes. If a serious boost is what you're after, try one with caffeine, or double the caffeine.
Carbohydrates
No matter which line of product you choose, you know for sure that you will be getting 22 grams of quick absorbing carbohydrates. The faster you can absorb the carbohydrates, the quicker your body can benefit from them.
Cost and Value
Since this manufacturer has covered all the benefits you might be looking for in a gel, I'd say they are worth your time to try. These come in at one of the lowest for cost on the list but have the potential to pack the biggest punch.
7

. PacificHealth 2nd Surge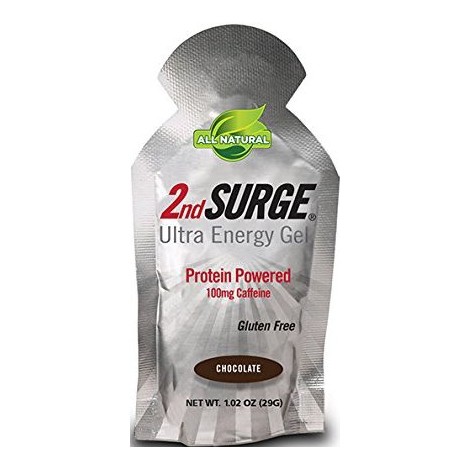 Reduces damage to muscles
Combines protein and carbohydrates
Reduces the signs of fatigue
Caffeine content can cause stomach irritation
For a boost to both your brain and body, this hydration and energy gel can combat the issue of fatigue in both of those areas. providing your body with the right combination of fuel to improve your performance and recovery time.
Caffeine
To fight the idea of fatigue in your mind, you might drink coffee or tea when you feel sluggish. Much like both of those, this gel provides you with the caffeine you need to fuel your mind for focus.
Essentials
Combining protein, carbohydrates, and calorie replacement, this gel has just what your body needs to fight that fatigue. Replacing those calories lost during a run are extremely important for your body to perform properly.
Cost and Value
With all the potential benefits found in this gel, paired with the great price point this gel offers you a ton of value. When you start to feel like you dragging, this hydration and energy gel has what you need in order to succeed.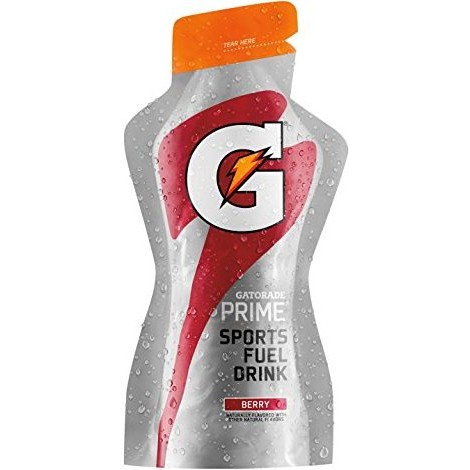 Has vitamin B
Contains electrolytes
Comes in bulk
Has three flavor options
As a trusted brand for years, this hydration, and energy gel gives you the electrolytes, carbohydrates, and vitamins you need to process the fuel into an energy supply. Add this gel along with your water intake, and you can keep up the pace throughout your run.
Vitamins
Vitamin B is an essential aspect of breaking down the carbohydrates you consume. The faster you can break them down, the quicker your body can benefit from them. That is the reason this brand chooses to add vitamin B to the mix, for your benefit.
Balance
For the balance of your hydration system, this gel provides you with the electrolytes you need. It is crucial to your performance and recovery time to keep your electrolyte balance in check.
Cost and Value
For a great price, you can both hydrate and fuel your body through to the finish line with this gel. These come in packs of 20, with three flavors to choose from you can stock up on these without being a burden to your wallet.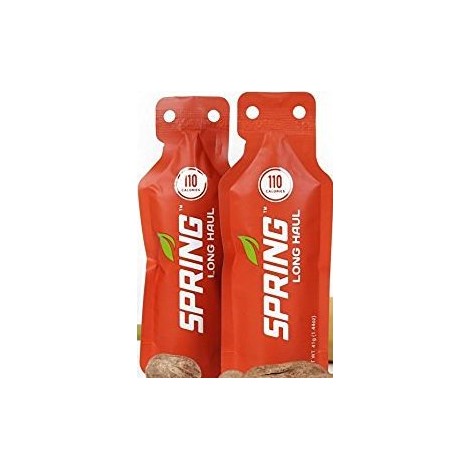 Natural ingredients
Source of electrolytes
No crash after
Easy to digest
Very thick in consistency
This is another great option for those who tend to have adverse effects form energy products. This one gives you your hydration and energy from real food ingredients. Which assures those who follow a clean way of eating, what they are consuming.
Real Food
Made from things such as organic bananas, chia, and beetroot just to name a few things. You can be sure that your electrolytes and carbohydrate sources in this gel are coming to you in a clean form.
No Crash
Since your carbohydrate source is more stable., than those that use sugar, you can be sure that you won't have that feeling of crashing. For those that don't know what that is, think back to when you were a child. Remember all the candy you ate at Halloween, and how you felt after? That my friends are a sugar crash.
Cost and Value
For a more natural approach to hydration and energy, this gel uses natural ingredients as their source. So naturally, the cost of this product will be slightly higher. For those who follow a cleaner eating style, the higher cost isn't normally an issue.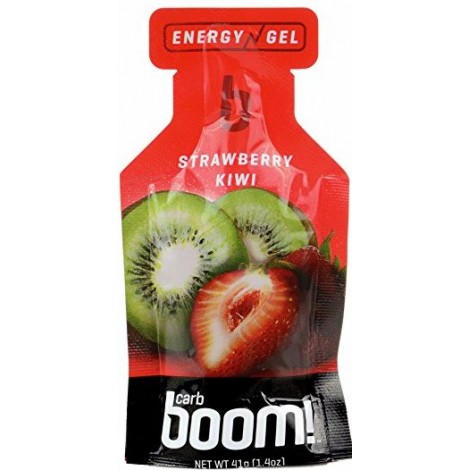 No Added Sugars
Real Fruit
24g of Complex Carbohydrates
3g of Simple Sugars
This hydration and energy gel adds real fruit to the mix for added flavor and nutrients. Enjoy the energy without the stomach issues that you sometimes get from other gels.
Sugar
For a steadier carbohydrate source, this gel has only 3 grams of sugar added to it. This means that your carbohydrate absorption will be much quicker, turning it into fuel faster.
Flavors
Comes in a wide variety of fruity flavors, which is great for those who are sick of the chocolate and caramel craze. With so many different flavors to choose from, you're sure to find one that will suit your flavor needs.
Cost and Value
This option comes in a pack of 24, with plenty of flavors to choose from. The price is decent, so after you have tried these out you can feel free to stock up on these.
Criteria Used for Evaluation

Product Purity
The best thing you can do before choosing a hydration and energy gel is to check the ingredients used in the gel. Some will contain a form of caffeine, to give you an added boost. A gel that does contain caffeine, will be marked on the packet. People with caffeine sensitivities should opt to select a different gel. There are gels that provide you with electrolytes, which play an important role in your hydration. Electrolytes can normally found in the form of specific minerals, like sodium, potassium, or magnesium. Most of the gels will contain sugar, in one or more forms, some may have more sugar than others. Let me ask you this, what do you do about the ingredients you don't know? Just because you can't say it, doesn't mean that you should ignore that ingredient.

Taste
One could say that there are a plethora of flavor choices on the market when it comes to hydration and energy gels. This gives you the opportunity to select a flavor of your preference. However, it is not recommended to solely base your purchase decision just on flavor.

Bottom Line
It is a popular opinion that hydration and energy gels are your biggest lifesaver during a run. This statement has both truth and fiction to it. Sure, the gel will give you a boost, but really it is boosting your mind to get over the hurdle for the last stretch. Since your body uses the carbohydrates stored in your muscles, the gel itself doesn't have the time to affect your muscles. These gels will, in fact, help replace the electrolytes and calories lost during your run.

Potency
As we briefly touch on earlier, finding the hydration and energy gel that works best for you is typically done by elimination. Since we all spend electrolytes and energy at different rates, what works well for your friend may not work for you. What type of a runner you are will also be a factor in choosing a gel. Those who run more frequent for longer periods will need something stronger than a person who runs occasionally for short time frames. Be sure to check the ingredient list, this will allow you to rule out any brands that have ingredients you are sensitive to. It is recommended that you choose a brand that carries ingredients that are truly good for your body. This will add to the performance of your run, rather than hinder your run.

Flavors
We're also on the lookout for the gels that are going to go down easiest. It's actually a big deal, if you're in you're zone the last thing you want to have to do is have to choke down some ultra-sugary or just gross tasting junk so we're working to make sure the gel you get is going to be easy on the tongue.
Expert Interviews & Opinions
Most Important Criteria
(According to our experts opinion)
Experts Opinion
Editors Opinion
Users Opinion
By Default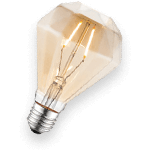 Why gels?
Back in the day, the power bar was all the rage, and on some days we still swear by them. But they're a bit hard to eat and can take some time to get into your system. The best thing about gels is that they're easy to get into your system and they absorb quickly so you'll get the benefit of their hydration properties and their energy boosting elements that much quicker. That's why we've made the switch and why they're our new go to when we're hitting the pavement.
Frequently Asked Questions
q:

When should I take the gel during my run?

a:

You should consume the gel according to your bodies timing.  For example, if you run at extreme paces, taking the gel early is a good idea. As most runners know, your body will restrict the blood to your stomach during heavy physical activity. This allows the blood to flow to the muscles doing the work, which in turn can cause your digestion to slow. For this reason, runners who consume a gel or even water can sometimes vomit when consuming these things too late in the run.
q:

How many gels should a person take?

a:

This will rest on how many your stomach can handle without getting upset. With that being said, this doesn't mean that the gel is the only item in your diet. When taking the gel during a run, it is best to wait at least one hour between each gel. If you are running for a short distance, one gel should be plenty. For those longer runs, like marathons, you can repeat the gel after one hour. Just try to avoid over consuming them, this will overload your system with sugar, eventually leading to the crash.
q:

I want to use these gels, but my stomach doesn't tolerate them well what can I do?

a:

This is probably due to your system not being able to digest the gel properly during your run. In this case, you could try taking less of the gel, but at earlier times. For example, try taking a quarter of the packet but every 20 minutes instead of the entire thing at once. This should allow your stomach the time to digest the contents without any adverse reactions.
q:

Can I take a gel and follow it with a sports drink for better hydration?

a:

Doing this is not recommended, after taking these gels your body needs water to aid in the digestion process. Using a sports drink will only add to the level of sugar you are consuming, which can cause an upset stomach. This can also lead to an electrolyte overload, causing further stomach and digestive tract issues.
Subscribe to our Newsletter