Best Flannel Jackets Reviewed for Extreme Cold
last updated:
Oct 31, 2019
Many jackets can be worn year-round; however, nothing exemplifies fall and winter style like the perfect flannel jacket. The best flannel jackets reminisce to the rustic, outdoor nature of this strong, yet comfortable wearing fabric. Many brands are finding better and newer ways to modernize them for today's men and women. Regardless of where you find yourself in the outdoors, there is always room for one more flannel coat in your wardrobe.
There are several options and brands to choose from, as more labels are making their way next to the older tradition brands. Some of the best flannel jackets for the cold are not only durable but look good as well. whether you wear it under a heavier coat or on its own, there is a flannel jacket perfect for your needs.
In a Hurry? The test winner after 35 hrs of research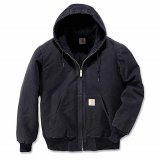 Carhartt Quilted Flannel
Why is it better?
Consumers can select from over 11 different colorations and patterns.
Unique rib-knit cuffs to help prevent cold weather from penetrating through the materials.
Flannel-lined hood with an easy-to-use drawcord helps keep upper extremities warm.
Built from 12-ounce, 100% cotton sandstone duck, which may be the strongest material on our list.
Jacket comes with two deep hand-warmer pockets for cold days or nights.
In a
Hurry? Editors choice: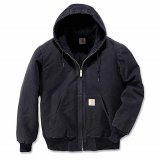 Test Winner: Carhartt Quilted Flannel

4
Interviewed Experts
15
Researched Sources
11000
Total Readers
13250
Reviews Considered
35
Hours Researching
15
Products Evaluated
Comfort
Durability
Materials
Effectiveness
Style
By Default
10 Best Flannel Jackets Reviewed for Extreme Cold
1

. Carhartt Quilted Flannel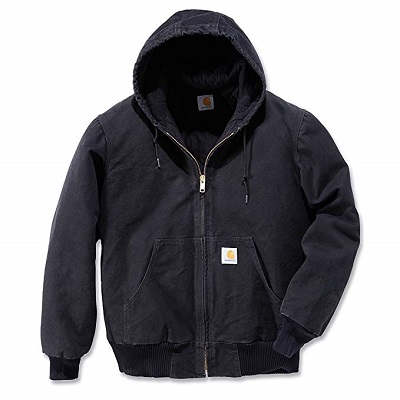 Consumers can select from over 11 different colorations and patterns.
Unique rib-knit cuffs to help prevent cold weather from penetrating through the materials.
Flannel-lined hood with an easy-to-use drawcord helps keep upper extremities warm.
Built from 12-ounce, 100% cotton sandstone duck, which may be the strongest material on our list.
Jacket comes with two deep hand-warmer pockets for cold days or nights.
Some consumers might find the shoulders to be too large or spacious.
Jacket is much heavier than other flannel jackets on the market today.
At the pinnacle of the flannel jacket stands one of the most famous companies in the outdoor world, Carhartt. Whether you are new or not, you have most certainly heard about this brand and the quality infused into every thread of their products. The Carhartt Men's Quilted Flannel Lined Sandstone Active Jacket is no exception. This product is built from some of the strongest and most durable materials of any jacket on our list today, securing the number one spot.
12-Ounce Cotton Sandstone Duck Fabric
Understanding what materials are used in creating a flannel jacket speaks volumes about the quality of the manufacturer. This specific jacket was built from 12-ounce 100% cotton sandstone duck. What this means is that this product is designed for the cold so that users can maneuver with ease, without getting cold. Additionally, this fabric is lined with quilted flannel and nylon to promote a softer and more comfortable jacket.
Rib-Knit Cuffs
Have you ever purchased a jacket or sweatshirt before just to find out that the cold weather kept getting to your skin? This brand sought to prevent this problem from happening by creating rib-knit cuffs and waistband. What this means is that the user can control and prevent any extra cold air from seeping through the most-prone areas. Partner this with heavy-duty lining and insulation and you have one great jacket.
Cost and Value
Out of the entire competition, and products featured on our list, this product is, without question, the most expensive. Purchasing a product from this manufacturer speaks volumes about an individual's dedication and investment as this is the top-tier of the industry. With that being said, while many may turn away from the costs, you must take into consideration the value infused in this product. This is one of the best-built flannel jackets on the market today, offering some of the best warmth and comfort technology to keep consumers warm, cozy, and in control during harsh winters. There are even 11 different colors to pick from – you can't go wrong!
2

. Gioberti Sherpa Lined Flannel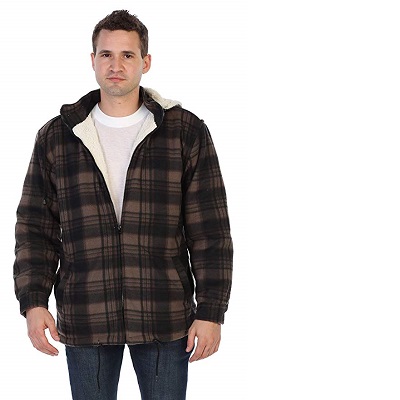 Jacket is incredibly comfortable due to the Sherpa lining.
Product can keep consumer warm in cold weather.
Consumers may choose from multiple patterns or color variations.
The hoodie is fully lined to keep head and ears warm as well.
Jacket is might lighter than what consumers expected.
Interior Sherpa lining may be flimsy or tear if not taken care of.
If there is one flannel jacket that consumers are on the lookout for, it's the Gioberti Men's Sherpa Lined Flannel Jacket with the Removable Hood. This product has built a reputation as the "winter's guard", keeping people warm and snug in the coldest of winds or snow storms. The manufacturer created this product in multiple color variations and patterns to give consumers the chance to make this product a fashion piece as well. Regardless of your use, this is one great product.
Multiple Color Variations
In efforts to stand out from the competition, it's important for brands to not only build a high-quality jacket but also offer consumers some aesthetic appeal. This specific flannel jacket comes in over 8 different patterns and color varieties. This is great news as it allows you to pick whatever style matches your personality and, on top of this, you can purchase multiple different colors to fill up a closet! That's the ultimate goal, right?
Sherpa Lining
The main reason why many consumers are flocking to purchase this specific flannel jacket is due to the Sherpa lining on the inside of the jacket and the hood. If you are new to the industry, this is the type of innovation that will keep you warm throughout the winter months, and comfortable. It's important to know that, some consumers have discussed the lining being loose after extensive use.
Cost and Value
When evaluating different flannel jackets, it's important to consider the cost of the product and how it compares to the value embedded in the threads. This product, in comparison to many other products on this list, is considered cost-friendly. In fact, many consumers who have purchased this product are surprised at the high-level value at such a low price. If you are seeking a flannel jacket to keep you warm in the winter months, this is one of the best ones on the market today.
3

. Legendary Whitetails Archer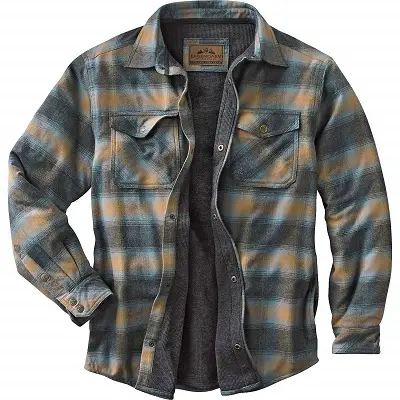 This flannel jacket is built from high-quality materials.
Patented Legendary Signature Buck snaps.
Jacket has quilted sleeves for maximum comfort and warmth
Thanks to Poly-Fill Insulation, consumers can stay warm in the cold.
Offered in four different variations.
Jacket is slimmer than typical flannel jackets.
Product does not run true to size.
Will shrink after washing.
What does the word legendary mean to you? For many, it represents something epic or near mythological. You might be able to use those words to describe the Legendary Whitetails Men's Archer Thermal Lined Shirt Jacket. This product was established and constructed from only the very best materials. This includes the company's patented snaps and embroidery, poly-fill insulation, and much more. With this product, you can select from over 4 different colors.
High-Quality Build
If you are looking to pick out the best flannel jacket on the market, you need to pay close attention to the materials used in constructing it. This product was made from only the best materials, including 100% cotton yarn-dyed plaid and a mixture of cotton and polyester. Due to this, the product has an extended durability than typical flannel jackets.
Fully Poly-Fill Insulation
The purpose of a flannel jacket is to keep you warm during those cold days. However, these products are great for outdoor work, whether cold or not. What makes this product great for those winter months is the fully poly-fill insulation. If you notice, many of the top-end products come built with a unique and innovative insulation to keep consumers warm. Partner this with a high-quality brand and you have a great product.
Cost and Value
Out of the many different flannel jackets that consumer can pick from, this specific product is considered costlier. We would like to mention though that this is one of the manufacturer's cheaper flannel-based products. With that being said, the reason behind why so many people are purchasing this specific product over other is due to the value and quality built into the seams and threads. This product is built on quality and value, making it worth each penny spent.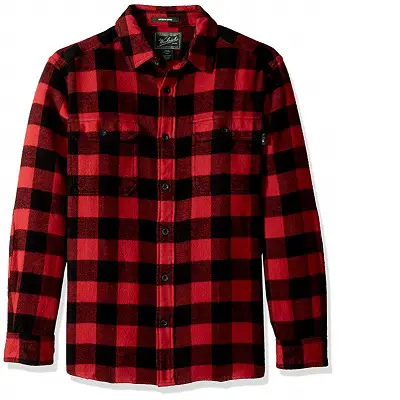 This specific product is built to last for many years.
Flannel material is incredibly thick, keeping consumers warm and cozy.
Cotton used in construction is soft to touch.
Product will not shrink after washing.
Over 32 different patterns and color options to choose from.
Product is slightly larger than marketed size.
The overall fit and cut of the shirt may be awkward for some consumers.
The Woolrich Men's Oxbow Ben Flannel Shirt Jacket is definitely a considerable option for consumers seeking a quality flannel jacket. This specific product has become popular in the industry because of the high-quality designs, long life-expectancy, and great cost-to-value ratio. If you are looking for a specific flannel design or coloration, chances are, this brand has you covered!
32 Different Pattern or Color Options
Are you shocked at the idea of having over 32 different patterns or color options to pick from? It's quite staggering when you think about it. In fact, there are so many different options and styles, you might need to scroll through the list multiple times to pick out your favorites. However, given the low cost of the product, you might end up wanting to purchase multiple!
7 oz. Heavyweight Cotton Flannel
The one area that caught our attention was the inclusion of 7-ounce heavyweight cotton flannel material. For those who do not know, this is high-quality and thick cotton, which helps make the product heavy, thick, and soft. Due to this, the product can be used inside and outside, during winter and even other seasons as well. This is a multi-faceted flannel jacket worth any consumer's consideration.
Cost and Value
When comparison this flannel shirt jacket to other products on this list, and the market, it's evidently competitively priced. The brand itself is well known and is considered a leader in this industry – hence their pricing strategy. Now, before you are quick to pick out any product, it's important to evaluate the quality of the jacket. This product boasts some great and unique features that only brands do not. If you are looking for a specific color or pattern flannel shirt jacket, this brand is most certainly for you. With high-quality materials and thick flannel, you can pick this product, knowing you will be comfortable and warm.
5

. BomDeals Classic Plaid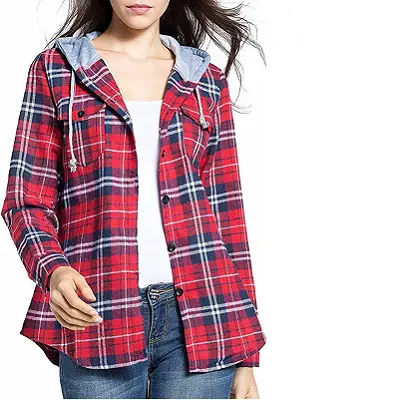 This flannel product has a relaxed and comfortable fit.
Great jacket to handle cooler temperatures.
Materials are not too heavy, or too light, making it an easy wear each day.
Multiple color options to pick from.
Cotton may not be as soft as other flannel products.
The sizing of the sleeves run smaller than the rest of the jacket.
Sometimes, the best flannel jackets and shirts are the ones that are not necessarily built to withstand an army of White Walkers but rather built as a fashion piece. The BomDeals Women's Classic Plaid Cotton Hoodie Button-Up is a prime example of this. With three different color options, a great appeal, and a comfortable design, this specific jacket is a great compliment to any wardrobe.
Great Aesthetic Appeal
Aside from purchasing a flannel jacket for winter needs, these products are fashion statements. If you are looking for a product that possesses great aesthetic appeal, this flannel jacket is it. The product comes in three different stylish designs, including, red, grey, and green. All of these colors have been praised by previous consumers to look nicer in person than online, which is a great sign.
Comfortable Design and Materials
Just by looking at this flannel jacket, it possesses a unique look of comfortability and fashion. The comfortable design can be attributed to the way that the manufacturer chose to create the jacket and the high-quality cotton infused into the threads of it. The sleeves do not grip the consumer's arms too much where it feels uncomfortable. In fact, the best way to describe this product is relaxed, comfortable, and loose.
Cost and Value
Out of any products on this list, this flannel jacket is one of the cheapest. Typically, when a consumer hears that a product is cheap, they associate it with cheap value and design. This specific product defies all of those odds and preconceived notions. Many consumers have touted this jacket's durability, naming it one of the best jackets on the market today for its price. While it can't withstand the cold winter winds, it can most certainly help in cooler temperatures.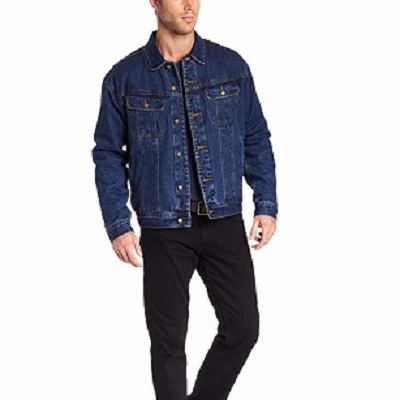 High-quality denim exterior
Very warm and comfortable flannel lining on the interior of the jacket.
Has a unique aesthetic appeal, making it a compliment for both the cold weather and dressing up.
Interior has the classic flannel, red and black, lining, which is a fan favorite.
Made from a high-quality and notable brand.
Jacket is relatively tight, making it difficult to wear thick under shirts or thermals.
No interior pockets for keeping personal belongings safe in the cold.
Whether you are new or not to the flannel jacket industry, you have heard of the Wrangler brand before. This is a notable brand that is known to create high-quality denim products, including jeans and jackets. The Wrangler Men's Rugged Wear Flannel-Lined Jacket is the company's attempt to enter the flannel jacket market with a high-quality and comfortable design and capture consumer's attention. Not only did they accomplish this, this product has been named one of the best on the market today.
Denim and Cotton Materials
When you are purchasing a product from this manufacturer, you can anticipate that you are investing in their quality denim and cotton materials that are found in many of their products. Many consumers have touted the impressive touch and feel of the exterior part of the jacket. Additionally, traditional flannel lovers believe the interior lining is the major selling point. The red and black design adds a unique appeal and also keeps consumers warm and cozy.
Adjustable Features
What sets this product aside from other flannel jackets on our list is the fact that here, you can adjust the waist of the jacket. The reason behind these adjustable features is to provide consumers with the opportunity to maximize their comfort. Typically, jackets do not come with any added adjustable features, which is always a concern. Partner this with secure and tight button cuffs and you can wear this jacket in style and stay warm.
Cost and Value
Today, looking at the cost only tells a consumer part of the story. It's important to look at the price but also in comparison to how much value you are receiving in return. This specific flannel jacket is built from one of the most notable companies in the world for this market. As a result, the price matches the brand and the rest of the competition. With that being said, you can assure that, when investing in this product, you are purchasing quality around the board.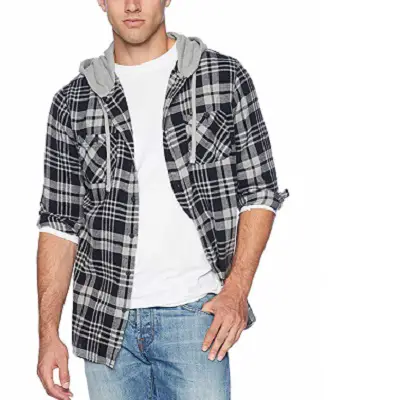 Multiple flannel prints and designs to choose from.
Product is a great layering option to keep consumer warm.
Great for indoor or outdoor use.
Cost-friendly for the value and durability.
The sizing of this flannel jacket is not true to size.
Fabric is thinner than typical flannel jackets.
Are you the type of consumer that is looking for a flannel jacket that does not come with all the bells and whistles? Perhaps you are looking for a simple flannel jacket that can be used year-round and is durable enough to last for a few years? If that sounds like you, the UnionBay Men's Classic Flannel Hoodie is something you should consider. With over 11 different color patterns to pick from, you will find that options are nearly endless with this brand.
11 Different Patterns and Color Options
One way that companies can separate themselves from the competition in the flannel industry is by offering consumers a wide selection of patterns and color options. This product has over 11 different varieties to choose from, which is incredibly exciting. Many consumers who have purchased this product ended up returning to buy more.
Great for Layering
Whether it's winter or summer, this is a great product that can be used as a fashion piece or a layering item. What this means is, consumers can either put additional jackets, sweatshirts, or other shirts over this flannel jacket. Additionally, you may even opt to wear thermals underneath this flannel jacket for maximum comfort, flexibility, and warmth. The options are endless.
Cost and Value
As far as costs are concerned, this product is not expensive at all. In fact, out of the many products we have covered, this is cost-friendly, which could be why it's so popular. Additionally, while this flannel jacket does not boast the amount of value that other products do, it has enough to make this a worthy flannel jacket to consider. If you are not seeking the bells and whistles, this is the next best thing.



The cotton used in construction is incredibly soft to touch.
Two different color options to pick from: grey and white or red and black.
This product is great for many different occasions.
Great for seasonal transitions.
Sleeves are slightly shorter than other parts of the jacket.
Materials used are thinner than other flannel jackets.
The OMY OMEYA WANSHIDA Flannel Hood Button Down is another great option for consumers seeking a flannel jacket. What makes this product a unique selection is that it's not intended for the coldest of winter days. In fact, this product was designed to handle seasonable transitions. In other words, it's great for those chilly days before the heart of winter or as winter is turning to spring. With traditional colorations to pick from, this is a fashionable and comfortable choice that any consumer could benefit from.
Great for Any Occasion
If you are looking for a flannel jacket to rise to any occasion, this may just be your pick. This product is known to be a great compliment when outside, at school, working (indoor or outdoor), daily wear around the city, or even casual wear during the winter months. If you are planning on shoveling snow or any other cold activities of such, you may want to layer this item with another stronger or thicker flannel jacket.
High-Quality Plaid
What many consumers enjoy about this product is the high-quality plaid and cotton used in manufacturing. This specific product is made from 100% cotton, making it lightweight, thin, and an easy wear. It's important to know that this jacket is designed like a blouse, meaning it will have a loose fit, rather than a tight, snug fit. When purchasing, follow the size chart accordingly.
Cost and Value
Comparing products based on cost and value is a great way to understand what products are worth it. This product is incredibly cost-friendly as it's one of the cheapest products on our list. Now, it's important to know that this flannel jacket was not intended to be a full-scale flannel jacket for the cold weather. This piece is packed with value for consumers seeking a light-weight flannel jacket to handle cooler weather that also looks nice and appealing.
9

. Backpacker Flannel Lined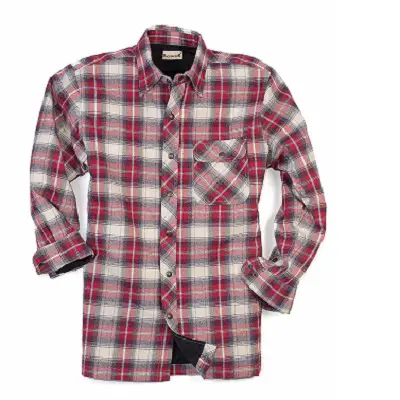 Great seasonal transition flannel jacket.
Interior lining is comfortable and soft.
Aesthetic appeal is nicer than many other flannel jackets on the market today.
The heavy-weight design is great to handle cooler nights.
Snug and tight fit.
Product may shrink after washing. Be careful and follow instructions accordingly.
Jacket has metal snaps instead of typical buttons.
The Backpacker Men's Flannel Lined Shirt Jacket is quickly becoming a popular option among consumers. This specific product offers three different unique coloration patterns, all of which are said to be aesthetically appealing in person. Additionally, the manufacturer clearly spent quality time in building this product, which can be seen by the unique lining and features in this jacket.
2 Ounce Quilted Lining
To provide consumers with more value than other flannel jackets, this manufacturer used 2-ounce Dacron-polyester quilted lining. If you are new to the flannel industry, this is a great way for a company to reinforce the quality and build of a product. In fact, this jacket is not only durable, it's soft, comfortable, and fun to wear.
Shoulder Vents
As a responsible consumer, you should always look at the innovation and features of a product. What sets this specific flannel jacket aside from the rest of the competition is the unique inclusion of shoulder vents. This feature helps to increase the flexibility of the consumer while, at the same time, boosting comfortability and breathability while wearing the jacket. This can help minimize the build-up of moisture or even odors as well.
Cost and Value
When it comes to purchasing any flannel jacket, you should always take the time to compare the cost and value of products. This flannel jacket is currently priced around the same range of the competition unless you are planning on ordering a special or tall size. At the same time, this specific jacket features many of the standard benefits that competitors offer. The only major difference in value is the three different color options and unique shoulder vents for better ventilation.
10

. Walnut Creek Fleece Lined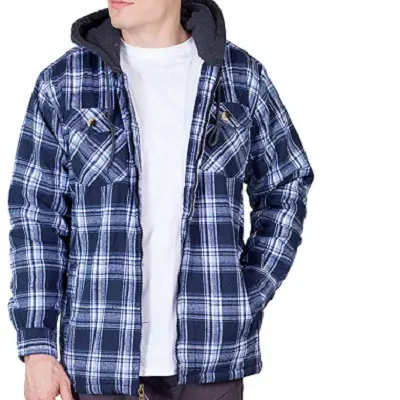 This flannel jacket offers consumers three different premium plaid designs.
The product is made from strong materials to help keep the user warm in the winter.
The jacket is built to be lightweight, making it a great compliment for everyday wear.
No-hassle money back guarantee.
The fitting of the jacket is slightly off.
The length of the sleeves come longer than the consumers might anticipate.
Sometimes, consumers are a little apprehensive as to what type of jacket they should buy. They often hope that they can find a company that would offer them the assurance that the jacket will fit and match the quality advertised. Well, the Walnut Creek Men's Fleece Lined Plaid Flannel Jacket offers this to consumers and more. With a no-hassle money back guarantee, this is a considerable option that is rising up the competitive curve.
Premium Plaid Design
The biggest selling point of this jacket is the premium plaid designs from this manufacturer. This product is made from high-quality materials to keep consumers warm and cozy during the winter months. The best part about this product is that the brand infused fashion into the design of the jacket, making it aesthetically appealing, durable, and comfortable.
Money Back Guarantee
Out of all of the products on this list today, this jacket is the only one that comes with a no-hassle money back guarantee. This is a great bonus for consumers who might not have purchased or heard of this brand before. In other words, if you purchase this flannel jacket and are not happy with the purchase, you can simply call the manufacturer and return the product. We like to call this a risk-free type of purchase.
Cost and Value
When it comes to the price of this flannel jacket, it's safe to say that it's fairly priced when comparing to other products on our list. This is a light-weight jacket designed to keep consumers warm in the cold months and, at the same time, a great addition to everyday wear. Our only word of advice regarding this product is that it does not offer a wealth of value, like many of the competitors. Given the price points, you may want to carefully compare products before purchasing.
Criteria Used for Evaluation


Comfort
We can all agree that one of the most important characteristics of a jacket is the comfortability factor. Do you really want to purchase a jacket that's bulky, sturdy, or uncomfortable? Of course not! During our evaluation process, it was important that each product on the list was built with some focus or intention on comfortability. This may mean including different comfort features, like adjustable waists, shoulder vents, or softer insulation on the interior of the jacket. Now, similar to that of the materials, it's vital that you always back up what the manufacturer says about what previous customers are saying. There have been thousands of customers who have purchased a flannel jacket that looked comfortable; however, it was stiffer than a wooden board. This added step and research can help prevent stress and frustrations down the road.

Effectiveness
Typically, Flannel Jackets are bought by consumers who are seeking extra warmth during the winter months. So, in our research, we stayed vigilant, highlighting products that were created with unique insulation innovations and features to keep consumers warm and comfortable. If you want to purchase a jacket that provides security and warmth, pay close attention to products that talk about their insulation and lining. Are they making an effort to discuss their lining? What is the interior of the sleeves made of? Are the sleeves and inside of the jacket made of different materials? Asking these questions can help lead you to some strong conclusions about a product.


Durability
Do you know how many consumers have purchased a jacket only to find out it ripped after it's first use? If you don't want this to happen, you need to evaluate the product for its durability and life-expectancy. Every single flannel jacket is built from unique materials. Understanding the build and construction of the jacket, including the interior lining, pockets, and accessories is vital. With each product that we researched, we were keen on how manufacturers were protecting their products. In some cases, companies use higher quality cotton. In other cases, they might offer consumers a money back guarantee. Whatever the case may be, you should be wary of the quality and durability. As a measure to verify a product, consult with previous customers. See what their experiences have been.


Value
Throughout the article, we accentuated the importance of reviewing the cost-to-value ratio. Typically, consumers tend to think that products that are cheap are built from weaker materials – and this is NOT always the case. At the same token, just because a jacket is expensive does not mean it's worth it. As consumers, it's imperative to ensure that a flannel jacket is priced at a desirable amount and worth every penny. To do this, you need to perform a proper evaluation using specified criteria, like above. During our evaluation, we ensured that each product was priced similarly to the competition unless it had less or more features or a better build. In that case, the price should reflect that. Understanding the importance of the cost-to-value ratio could mean the difference between getting your money's worth or not.
Expert Interviews & Opinions
Most Important Criteria
(According to our experts opinion)
Experts Opinion
Editors Opinion
Users Opinion
By Default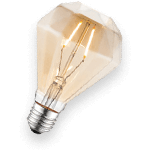 What Are The Top Brands?
It's safe to say that, given the vast number of manufacturers out there, so many companies are claiming to be the best in the industry. Evidently, in many cases, this is not the truth, only a marketing technique. With that being said, it's important to know what are the top brands on the market today so you know what is considered "the best".
Today, some of the most notable outdoor brands are:
REI
Mountain Hardwear
Topo Designs
Huckberry
Legendary
Woolrich
Wrangler
Carhartt
What Material To Look For!
Since we are researching flannel jackets, the most important criteria that we set forth were looking at the materials used to manufacture the product. Today, brands have access to a wealth of different materials that may be used to create a piece of clothing. The most common materials that companies are using are:
Cotton
Denim
Polyester
Fleece
What we did was keep an eye out for how companies would depict the material of their product. Typically, higher-end companies use upgraded forms of cotton or other denser materials. In addition to this, we took the time to look at what previous customers were saying about the materials of the jacket. While companies may say that a flannel shirt is made from comfortable and soft cotton – that might not always be the case.
Other Factors to Consider


Weight
When you are purchasing a jacket, do you want a product that, when you put it on, it pushes your shoulders down and feels like a burden on your back? If you are not careful when purchasing a flannel jacket, that is what you will get. In this industry, many different manufacturers use high-quality materials, but they are extremely heavy. The weight of the product makes a significant difference as far as individual performance, and even the cost of the jacket. In evaluating different flannel jackets available on the market today, the best products were those that had a balance between the weight, features, and costs. What we noticed was that there is a clear distinction between heavy flannel jackets and light-weight flannel jackets. Know what you need or want and then find the match. If you really need a heavy jacket, consult with some of the more notable brands.


Style
For some consumers, aesthetic appeal plays a very important role in the purchasing process. At the same time, the colors and designs of a product are one of the best ways for a product to differentiate itself from the competition. This is why some companies have created over 30 different variations of their products. In doing our research, we thought it was important to highlight flannel jackets that boast both high-quality build and features with colors and designs. If the appeal is important to you, pay close attention to the differences in the images that the manufacturer provides. You should also look to see if the variations are at any expense to the consumer.


Features
Whether you are purchasing a flannel jacket or not, you should always look out for what a product's features and innovations are. If you are asking, yes, jackets can have some great built-in features and innovations. On our list, we found that some of the best products came built with a pair of built-in hand warmers to keep a user warm when standing or walking around in the cold. These are types of features that you want to look out for. Typically, manufacturers are proud of these innovations and make it their product positioning. However, in some cases, you might need to do a little research. When we evaluated each product, we carefully observed each product and what it brought to the table. If a product did not bring any major features or innovation to the table, it's most often considered a fashion item.
Frequently Asked Questions
q:

Why should I purchase a flannel jacket?

a:

Over the course of 10 years, flannel jackets are quickly becoming a trend and fashion fad. More and more manufacturers are beginning to product flannel products for the mainstream market, which draws a lot of attention from consumers. Additionally, with the rise of the plaid designs, flannel jackets have become a must-have purchase for many consumers. Now, the reason why flannel jackets are such a great purchase is that they are stylish and do a great job of keeping users warm in the cold. If you are an individual that works outside, regardless of the temperature, a high-quality flannel jacket could prove to be incredibly beneficial.
q:

What is the best material used to create a flannel jacket?

a:

It's safe to say that one of the best materials on the market today to create a flannel jacket is 100% cotton. Cotton is one of the most durable and softest materials, making it a great material to use. Not only this, cotton can help keep out cold weather and keep the user warm. Now, if you did not know, there are different degrees of cotton. There are also other materials that are equal to or better than cotton. The best fabrics to look out for are those that are considered dense. Evidently, the denser a material is, the better it will be. The reason being, these products are durable, soft, and do a great job at preventing the cold from permeating through.
q:

What is the difference between flannel and plaid?

a:

You might have noticed that, throughout our article, we used the words flannel and plaid. Typically, consumers use these terms interchangeably but they are gravely different and have different purposes. Plaid is actually the type of design or the aesthetic appeal of a jacket. Flannel, on the other hand, is a specific type of material that is used in the manufacturing process.
q:

How do I know if I am purchasing a high-quality flannel jacket?

a:

This is a common question that many consumers are asking themselves before making any online purchase. Now, there are many different ways that you, as a consumer, can figure out if you are purchasing a high-quality product. For one, when it comes to flannel jackets, use the criteria we listed above and see if a specific jacket matches any of the requires of a quality jacket. Additionally, you could also take the time to read what previous customers are saying. Evidently, you are not going to purchase a product that has low ratings or poor reviews. Today, consumers have no problem sharing their honest opinions about a product, which is a great benefit for you. Take the extra step of purchasing a flannel jacket and see how other's experiences are. Now, don't only look at the best reviews and the worst reviews. We suggest looking across the board to see what everyone is saying.
q:

How do I know if a flannel jacket will keep me warm in the winter?

a:

This is a great question. So many different brands will often say that their products will keep consumers warm in the winter; however, come the snowy season, consumers are brittle and cold. The best way to know whether a flannel jacket will you warm or not is to look at the insulation on the interior part of the jacket and the sleeves. Companies that infused insulated materials, pockets, and other features are taking the extra step to protect you in the cold. Additionally, it's worth looking to see if the product comes with any external features to help prevent cold from getting through any areas of a jacket. There are a few products on our list that are designed to prevent any cold particle from seeping through. If you see these features, chances are, the jacket will keep you warm.
q:

How do I know what size to buy?

a:

As consumers, we all want to make sure we are purchasing the right size. Typically, manufacturers will provide you will an online or digital size chart. In order to properly use their size charts, you will need to know your specific dimensions. If you do not know your dimensions, you can use a simple tape measure or string and rule. Our biggest word of advice when it comes to sizing is always see if previous customers are talking about sizing and fit. If other people are saying that the product does not run true to size, you may need to alter your purchase accordingly. This is the best way to avoid any surprises.
q:

Will Flannel Jackets shrink in the washer machine?

a:

It's difficult to say whether a specific flannel jacket will shrink after being washed. With that being said, what we recommend doing is following the manufacturer's instructions for maintenance and cleaning. If you are not sure or uneasy about their directions, wash the product based on the type of materials that the product was made from. For example, if it was made from cotton, wash the product according to how you would wash any other cotton article of clothing. Additionally, we also suggest looking at what previous customers have said about your product. Since this is a major concern for many consumers, previous customers will highlight their experience and talk about this.