Best Fishing Nets Reviewed & Rated for Quality
last updated
Mar 05, 2019
The art of using nets to fish date all the way back to the stone age, but in the 21st century with so many processes and equipment they are falling quickly out of date. However, the use of fish nets continues to be one of the most effective methods used in fishing today. There have been also many of advances in making this vital piece of equipment more effective, so today's nets are crafted with fibers such as polyamides and nylon. There are also many different types of them to be found on the market, such as dragnets, fyke nets, landing nets and push nets that are used for a number of various activities such as trawling, casting, and coracle. If you need help deciding on which kind would work best for you, read on and discover the top options on the market today.
This is the best product on our list that is currently in stock: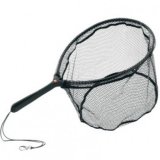 Frabill No Tangle Trout
Why is it better?
Coated mesh
Rubber hand
Lanyard
Heavy duty clips
Variety in sizes
In a
Hurry? Editors choice: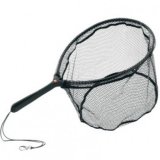 Test Winner: Frabill No Tangle Trout

6
Researched Sources
15
Reviews Considered
4
Hours Researching
10
Products Evaluated
Durability
Ease of Use
Effectiveness
Materials
Size
By Default
In Depth Review Top 10
Cabela's Custom Landing
Betts® Old Salt Cast
Frabill No Tangle Trout
AHI 600 Pro Series Cast
Ranger Salmon
Betts® Tyzac™ Cast
Cracker Cast
Fishpond Nomad Landing
Measure Rubber
EGO S1 Genesis
Table of contents
Criteria Used for Evaluation
Other Factors to Consider
Frequently Asked Questions
Sources
10 Best Fishing Nets
1

. Cabela's Custom Landing
Lightweight
Power lock yokes
Corrosion resistant handles
Double walled aluminum hoops
Wide model selection
Rubber nets can be extremely heavy
Power lock can malfunction
Cabela Landing nets are custom made and include models for various types of fishing. This gives you an opportunity to select a fishnet that suits your specific needs. These fishnets feature anodized aluminum handles. They are lightweight and easy to handle with a corrosion resistant coat. The hoops are made from double walled aluminum with self-aligning yokes that have a power lock feature. Selected models come with a whopping five-year warranty and replacement nets are also available.
Read more
Strong Handles
The handles of these nets are made from anodized aluminum. Aluminum is a very strong metal that is also lightweight. This makes it easy to use as it eliminates the dead weight experienced with other common metals.
Durability
The anodizing process is electrochemical and it is used to increase the durability of a metal. The process also transforms the metal surface into a corrosion resistant material. This makes the anodized aluminum in these net handles ideal for fishing.
Cost and Value
The price range of this selection is moderately high however a wide variety of nets are available including rubber, tangle free and conservation series.
Premium quality net
High-quality mono mesh
1 lb per foot of lead weight
Instruction manual and brochure included
Opens fully over water
Difficult to retrieve
The lead line can be faulty
Betts cast nets fully open in water and feature premium quality mesh. Mono-mesh is a great option as it does not absorb as much water as other types of materials so tangling is reduced.
These fishnets are premium quality mono mesh. Mono-mesh The open fully when cast and are extremely durable. Lead weight on the mesh is on average 1lb per foot of netting. The item also features a detailed instruction manual which is accompanied by a brochure to assist in the effective use of the device.
Read more
Size
Dimensions for this cast net measures 3 ½ feet x 4 feet x 5 feet x 6 feet x 7 feet. The net opens fully and spreads thinly over the water surface giving the user maximum coverage when catching bait.
Effectiveness
The lead weight on the cast net is 1 lb per foot of netting. This ensures that the device sinks at a rapid rate maximizing the possibilities when catching bait as these fish are usually smaller and more agile than larger sized fish.
Cost and value
This selection has a moderately high price range.
3

. Frabill No Tangle Trout
Coated mesh
Rubber hand
Lanyard
Heavy duty clips
Variety in sizes
Poor customer service representation
Poor lanyard quality
Frabill No Tangle nets feature rubber coated mesh. The rubber decreases water absorption to reduce tangles. This also reduces the chances of hooks snagging on the fiber of the net. These fishnets have rubber handles to secure the grip and mesh nets that are coated to reduce tangles. It also includes a clip for easy transportation of the device. The nets come in various shapes included squares and teardrops. Sizes range from small all the way up to large.
Read more
No Tangles
When casting hooks can sometimes become caught in between the mesh and this causes tangling, making fishing difficult. The mesh on these nets is coated to reduce the possibility of tangles when casting.
Different Sizes
There are several shapes and sizes available with this product. The small size is teardrop shaped and measures 11 inches long x 15 inches wide. The medium size measures 13 feet long x 18 feet wide whilst the large is 20 feet long by 9 feet wide and has a rectangular shape.
Cost and Value
This selection has a low price range and includes a lanyard with heavy duty clips.
4

. AHI 600 Pro Series Cast
6 panels
Top and bottom salvage construction
Double knotted netting
Braille lines
Lead weight of 1.3lbs per foot
Lead weight may be too heavy
The packaging of product can be poor
The AHI cast net has 6 panels that feature top and bottom salvage construction. This increases efficiency and control while fishing. This cast net is of professional grade and is very efficient. It has 6 panels and each has the top as well as the bottom fitted with salvage construction. The monofilament netting is double knotted and has a UBE chip. The braille lines are very durable with a lead weight of 1.5lbs per foot.
Read more
Sinks Quickly
With a lead weight of 1.3lbs per foot, these nets sink quickly which makes fishing more effective. The lead weights also have balls attached to them. This improves the sink weight ratio adding more control as you fish.
Durable Materials
The swivel attached to the line is anodized. This makes the metal more durable but also corrosion resistant. This is ideal for fishing given the conditions under which work is done.
Cost and Value
This selection has a high price range however it comes equipped with a plastic bucket that can safely store fishing gear and nets.
Anodized aluminum hoops
Anodized aluminum handles
Foam grip on steelhead wading net
Fully operable in up to 36 feet of water
Anit-hook rubber nets
Nets don't have floatation devices attached
Nets can be extremely heavy
Ranger salmon model nets are constructed with anodized aluminum making them corrosion resistant.
This fishing gear is made from anodized aluminum. Both the handles and the hoops have anodized aluminum construction. There are three models included in the line. The Octagon handle salmon walleye, the steelhead wading net and finally the hook free rubber net. All available models are corrosion resistant.
Read more
Anodized Aluminum
Anodizing the aluminum in the hoops and handles helps to strengthen the metal and also converts it into a corrosion resistant material. This is an ideal feature to have in fishing gear given working conditions.
Size
The octagon handle salmon walleye has a hoop measuring 27 feet x 30 feet and is effective in waters up to 48 feet deep. The steelhead wading net averages 38 feet and can function effectively in waters up to 36 feet deep.
Cost and Value
Price range for this selection is low. The line also offers thermal plastic rubber nets that reduce the risk of hooks snagging and the net bunching. This protects both the gear and the fish.
Tyzac construction
Brass coated weights
¾ pound per foot lead weight
⅜ mesh nets
Opens fully
Thin mesh net fibers
Lead weight can be too light depending on conditions at sea
Betts casting nets are built durable with tyzac construction. This helps to greatly increase the longevity of your fishing gear and reduce the need for repairs. These fishnets are made with high-quality materials making them ideal for seasoned fishermen. A lead weight of ¾ pound per foot makes this a good choice for casual fishing as it is light and easy to handle which increases efficiency at sea. The ⅜ inch mesh nets are able to open fully over water.
Read more
Effectiveness
With a ¾ pound per foot lead weight this net sinks quickly when casting. The ability to open fully over water increases the radius available to fish and increases efficiency while catching bait.
Size
Nets for this selection measure 4 feet x 5 feet x 6 feet x 7 feet x 8 feet in size. The mesh nets are ⅜ inches. Brass coated weights increase sinking ability. This increases the effectiveness of each cast out to sea.
Cost and Value
This selection has a low price range but this low cost is not indicative of the value you will receive when purchasing this item.
6-panel construction
1.5lb per foot lead weight
80lb braille lines
Good sink ratio
Can fish up to 4 lines at a time
Handline can be stiff
Does not include an instructional brochure
Cracker handmade casting nets feature six-panel construction. This improves control and maneuverability and control making fishing more efficient.
These fishnets are easy to maneuver. They also open fully over water and have great sink ration with 1.5lb per foot lead weights. Mesh netting feature 80lb braille lines with ¾ inch horn openings. This model can fish up to four lines at a time. The line has a variety of options when it comes to both radius and mesh size.
Read more
Ease of Use
Six-panel construction makes this net easy to use with a balanced sink ratio as it opens fully over water and has 1.5lb per foot leads. These increases drop speed and efficiency when catching bait.
Size
A variety of sizes are available with this line of casting nets. 8, 10 and 12-foot radius nets with mesh sizes ranging from ⅜ to half an inch in size. A wide radius increases the area you can fish while smaller mesh sizes work well for catching bait.
Cost and Value
The price range of this selection is very high however six-panel construction and braille lines make it a very durable option.
8

. Fishpond Nomad Landing
Composite fiber construction
Rubber paint
Waterproof
Buoyant
No snag nets
Netting can be too short
Poor net construction
The fishpond landing net is made from both carbon fiber and fiberglass making it extremely durable. These lightweight materials are also water resistant.
This fishnet features a composite compound construction of carbon fiber and fiberglass. Its handles are painted with rubberized paint for an improved grip. The material is also water resistant and performs with increased buoyancy. The rubber nets are woven with olive carbon and produce a tangle-free result when fishing.
Read more
Composite Compound
Handle and hoop has a composite compound construct of carbon fiber and fiberglass. These materials are tested for strength and durability. It also waterproofs the handle and hoop which is ideal for fishing conditions.
Rubber Coating
The rubber coating on the gear increases the grip and reduces slipping when wet. It also makes the gear buoyant which is valuable when retrieving a cast. It's composite construct also makes the gear lightweight which promotes an efficient performance.
Cost and Value
The price range of this item is low and it proves to be a good selection for fishing it is not only lightweight but water resistant.
No need to handle fish
Clear measurements placed inside the netting
Gentle rubber ideal for fish
Aluminum tubing
Rubber handle
Limited size range
Does not accommodate larger sized fish
This rubber measure net is perfect for hands-off measuring of fish before releasing them back into to the ocean. Measurements are located inside the device for easy viewing.
Catch and release fishing can be a messy business but with this rubber measure net, you can quickly and easily get the precise size of any fish without the hands-on treatment. Once your fish is caught simply place it into the net, read the clearly visible markings at head and feet and you can release your fish back into the ocean unharmed.
Read more
Aluminum
The tubing is made of aluminum which is lightweight and easy to handle yet strong enough to offer needed stability. The rubber encasement improves grip and reduces the risk of slipping when wet.
Gentle Rubber
Netting is made of gentle rubber specific to handling fish. This ensures your fish is secure and unharmed during the measuring prices. The unique design ensures your fish does not need to be handled.
Cost and Value
The price range on this item is low. It also offers a range of sizes measuring from a small 22 foot net all the way up to a large net measuring 28 feet.
Buoyant
Removable handles
Anodized aluminum construction on handles
Variety in sizes
Variety in the net type
May not be as buoyant as advertised
Rubber nets can be heavy
Ego nets are easy to retrieve with high buoyancy rubber. They are also lightweight and easy to maneuver making fishing more efficient. Anodized aluminum decreases corrosion and increases the durability and longevity of the nets.
The handle on this fishnet is made from anodized aluminum. It is also removable for increased maneuverability. The wide selection of nets in this particular line include but are not limited to nylon nets, plain rubber nets, clear rubber nets, coated rubber nets, and a unique pvc net. All nets come in small medium and large and show good range per size.
Read more
Anodized Aluminum Handles
Anodized aluminum handles are very durable and corrosion resistant. This makes them ideal for fishing conditions. The handles are also removable giving the device increased maneuverability.
Size
This line features a wide selection of nets. Each size is equipped with custom fittings. The small nylon net, for instance, has a 20-foot deep mesh bag with a 16-foot x 14-foot hoop attachment.
Cost and Value
This selection has a low price range.
Criteria Used for Evaluation


Durability
The durability of your gear affects its lifespan. Fishnets undergo a lot of wear and tear while fishing and the mesh can need repairing from time to time. It will also need to be replaced when the repairs are unable to sustain regular fishing activity. A net that is not durable can develop holes and tears making fishing difficult and or impossible. The material used for the nets play a large role in their durability.
Nylon nets are a common occurrence. The material is sturdy and effective when it comes to fishing, however, snags in your net are cause for serious concern. Hooks tend to snag in nets and produce tangles, they can also tear and wear the material over time. Rubber nets continue to gain popularity as these tend to have reduced snagging. Hooks are more likely to slide off of the slippery surface than to become caught.
Hoops and handles tend to spend as much time in the water as nets. These are als0 quite susceptible to a high level of wear and tear. Most handles and hoops are made of metal which can be corroded by continued exposure to moisture from sea water. A handle or hook that has been corroded weakens the entire fishing structure. It becomes difficult to hold the weight of a catch and the gear is likely to break. If this happens not only is there irreparable damage to handles and hoops but your net can be lost at sea. For these reasons, it is vital to acquire high-quality durable gear for fishing.


Ease of Use
Some persons are veterans while others are only practicing casual fishing. It is vital no matter your experience level to acquire gear that is easy to use. A number of factors contribute to ease of use when it comes to fishing gear. The first factor to consider is the size of the net. Having a large net means more surface area is covered when fishing, however, the larger the net the heavier the gear. It may be simple to cast your net but retrieval should also be considered. This is when size becomes an issue that affects ease of use. Another factor to consider is the size of your lead weight.
A heavier lead weight means a faster sink. This is an asset when it comes to catching bait. Fish used for bait is significantly smaller and more agile than larger fish. A fast sink can increase efficiency. A fast sink without a balanced buoyancy ratio can make it difficult to fish effectively. It is vital to attaining the right quality leads. Some leads have floaters attached to them while others are made of buoyant ribber that assists the device to float and create a precise and beneficial sink ratio.

Effectiveness
A few elements play a key role in how effective a fishnet is one of which is the ratio of lead weight to the surface area of netting. The heavier the weight the faster the sink, however heavier weights tend to drop nets at a rate of speed that makes it ineffective. It can sink the net like a rock reducing efficiency. To balance the ratio floaters can be added to lead weights.
Another factor to consider is the length of the handle. Short handles can make it difficult to maneuver nets while fishing. Handles should be in proportion to net size. Some nets also have removable handles that assist in maneuverability. This feature makes fishing much more effective.
Net quality can also play a role in how effective your gear is. Poor quality nets that are easily or regularly damaged can eat up vital fishing time with repairs. Tangling can also cause delays and make fishing less efficient. Some nets are coated with materials that reduce tangling caused by hooks snagging in the mesh. Rubber nets also aid in reducing tangles and snags. This ensures a fisherman can focus on doing the job and not on maximizing gear function. This makes time spent fishing efficiently.


Materials
There are a number of different materials that are used to make hoops and handles for fishnets. The most popular is aluminum. Aluminum is a very strong metal with equal load bearing capability as steel and other similar metals, however, it is much lighter and does not possess as much dead weight. This makes it ideal for fishing gear. Some gear uses ordinary aluminum while others use anodized aluminum. This process increases the durability of your gear as it is less susceptible to corrosion.
Rubber paint is another material used in fishnet gear. Hoops and handles are coated with rubber paint. This also decreases corrosion and also improves grip under moist or wet conditions experienced during fishing expeditions. Many handles also feature a rubber grip to improve control and maneuverability making fishing gear easier to use effectively.
Other materials used in hoops and handles include fiberglass and carbon fiber. These materials possess lightweight and water-resistant capabilities. That makes them ideal for conditions experienced during fishing. This improves the durability of fishnets and ensures they are not quickly and easily corroded by constant water exposure.
Nylon and rubber are the two most used materials for fishnets. Nylon is a very strong fiber and it has the ability to stretch. This makes it ideal for crafting mesh for fishnets. This material tends to snag on hooks and tangle the netting. Nylon nets are sometimes coated with rubber to reduce the risk of snags and tangles.
Rubber fish nets are approved for their buoyancy. They help to create a more balanced sink ratio when attached to the lead weights. The material also improves efficiency as these tend not to snag and tangle as other materials such as nylon. It also helps to protect the catch. This of most benefit to persons who practice catch and release fishing.


Size
Most brands of fishnets offer a wide variety of sizes when it comes to fishnets. The main indicator when it comes to size is the type of fishing intended and the purpose; whether recreational or commercial. Most brands offer a variation from small all the way up to large. Cast nets used for recreation for instance range from 3 feet to 10 feet in radius while a commercial net can go all the way up to 15 feet. A net's diameter would be about double its radius. Knowing these numbers will help you to choose a net that will best suit your needs.
The is a wide variety when it comes to selecting mesh size. Your mesh size selection should be based on the type of bait you will be fishing. The mesh size should be considerably smaller than the bait to avoid tearing it to pieces. A fish that is 5 inches in size would require a ⅜ inch mesh.
Lead weight usually has three options and is measured in pounds per foot of netting. Lead weights are a ¾ pound per foot netting, 1 pound per foot of netting and 1.5 pounds per foot of netting. The heavier the lead weight the faster your net will sink however if the sink ratio is not balanced, attempts at fishing would not be effective.
Expert Interviews & Opinions
Most Important Criteria
(According to our experts opinion)
Experts Opinion
Editors Opinion
Users Opinion
By Default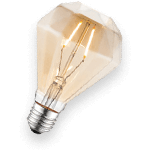 Size Matters
The bigger the net the wider the area you can cover while fishing. Having a small net limits your catch. Having the right lead weight can also affect your efficiency as the speed at which your net drops needs to be even. If your net rapidly sinks into the ocean your chances of catching fish will be slim.
History Lesson
The use of fishing nets dates back to 8300 BC where it was made from willow and used by the people of Antrea. If we're looking at fishing equipment, recently fishing net sinkers from 27,000 BC were found making these the oldest known implements used for fishing found to date. To be fair, nets haven't actually evolved that much over the past thousands of years but the lines from which the nets are made have changed drastically.
Other Factors to Consider


Brand
Frabill has been a part of the fishing industry for over 80 years. They have always been and continue to be passionate about providing high-quality tools to suit the talent and experience of each individual fisherman. This has led to a diverse and vast line of products.
Cabela has over 55 years of experience and specializes in the outdoor industry. They have consistently provided high-quality outdoor equipment. They continue to innovate and this has led them to the front of the pack when it comes to outfitting outdoor gear. They continue to lead sales in retail as well as internet orders. They are dedicated to customer service and this is one reason why they are one of the best in the industry.
Ego fishing is fairly new to this industry but they have made a name for themselves when it comes to high tech gear. Over the past fourteen years or so they made it their mission to improve on traditional products and have succeeded in bridging the gap between needs and function. They are committed to making an impact in the efficiency achievable in products for fishermen now and in the generations to come.
Much like their contemporaries fishpond believes in pushing the boundaries when it comes to design and functionality. This passion drives them to continue expanding their portfolio. Their vision is to inspire their target market to pursue their performance goals and to create the products that will sustain those dreams.


Model
Each brand offers a wide variety of fishnets. Fishnets vary based on the type of fishing individuals plan on doing, however, there are brands that offer different models within the same line. These models usually include variations on the core product. Some brands, for instance, offer nylon fish nets but may have various models that may include rubber coated nylon netting as an added benefit.
Models can also vary based on function. Some may be the same quality material but may function at lower depths or feature heavier lead weights as the size may go upwards of a previous model. These variations serve to improve function and effectiveness. The more innovative a brand the more model variations are available to consumers to suit their particular need and ability. Model variations become even more valuable when it comes to commercial fishing.
Commercial fishing tends to require a wider variety of options as fish type, ocean depth and even conditions change, they require gear that can adapt as quickly as they can and having a brand and model variety that can stand up to such versatility is a tremendous asset.


Water Resistance
Since fishing is a water activity it is imperative to acquire gear that can stand up to the prevailing environment. Many fishing nets have added features that help to reduce corrosion and improve the durability of fishing gear. Handles and hoops are constructed with anodized metals such as aluminum that makes it corrosion resistant. Another technique used on the gear is the use of rubber paint. This prevents the water from damaging the handles and in the process weakening the integrity of the metal which will reduce performance.
Lightweight water resistant materials such as carbon fiber and fiberglass have also been fitted to hoops and handle to protect them from water damage. Nets have also been coated with rubber which reduces shredding tearing that is usually intensified due to water exposure.
Frequently Asked Questions
q:

What are the best materials to look for in a fishing net?

a:

Fish nets that contain materials such as anodized aluminum, carbon fiber or fiberglass would be ideal for fishing as these materials are lightweight and easy to maneuver. They are also water resistant which will add to the longevity and durability of your gear. Nets that are rubber or coated with rubber are ideal for fishing as the chances for snagging on fish lines is reduced and they tend to tangle a lot less than nylon mesh nets.
q:

What is the best brand of fish nets?

a:

Each brand has its own advantages and disadvantages. A brand decision should be based on what works best for you. Some brands like Cabela and Frabill have been around for over 50 years. Brands like these have stellar reputations and experience under the belt. Brands such as Ego and Fishpond have not been around as long but are very innovative and make good use of new technology. It comes down to if that particular brand can supply your demand.
q:

Are long handles more effective than short ones?

a:

Long handles offer increased maneuverability. It is difficult to navigate a catch with a handle that is short, however, some fishnets have removable handles and nets that float quite well. This makes catch retrieval relatively easy.
q:

What is the best mesh material to work with?

a:

Rubber fish nets have the highest resilience and they tend not to tangle or snag on hooks however they can also be very heavy. If you are fishing alone, it may be difficult to retrieve your catch. Nylon is much lighter and many of these are coated with a rubbery substance to reduce tangles and snagging.
q:

How do I know which size mesh to get?

a:

Your mesh size should be in proportion to the bait you would like to catch. Your mesh should be about 10% the size of your fish. If the mesh is too close to the size of the bait you will shred the fish. A 1 inch fish, for instance, would use a ⅜ mesh.
q:

Is there any gear available for catch and release?

a:

Yes. There are measuring nets that allow you to catch your fish and place it in the measuring net. There are clear markings on the inside of the device where you can read off the size and release the fish without damaging it. The rubber is designed specifically for their protection.
q:

What is the best way to store my fishing gear?

a:

Fish nets usually come in buckets when you get them from the store. These buckets can be reused once you have completed your fishing. If you did not get one a 5-gallon bucket should work adequately. It's also very important after a fishing expedition to rinse the salt water off of your gear before packing it away as failure to do so can cause corrosion.