Best Cordless Phones Reviewed & Rated for Quality
In a Hurry? Editors choice: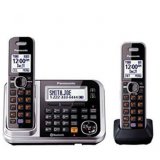 Test Winner: Panasonic KX-TG7875S

The gig economy is the newest thing, and when looking for work there's plenty of telecommuting possibilities. What many do not realize is that several of these jobs require a landline and that means you can't rely on your cell as the only means of communication. Many offices also require landlines, and the traditional set with a speaker may not be the best choice. We have found the best for both the home and
office setups
and have compiled them to bring you a list of cordless ones and even a cordless office conference level speakerphone for you to consider. For our list, we've gathered some of the best-selling models on the market from which you'll find all the features you are looking for!
Standout Picks
Criteria Used for Evaluation
Durability
You need your phone to be a reliable source of equipment, no matter whether it is a cell phone or cordless handset to a landline. This is important because if an emergency arises, you need to be able to pick it up and use it to call for help if you don't have your cell phone nearby. Durability doesn't just mean the ability to handle an accidental drop either, it means that the phone should be usable for years, not just days or weeks. The handset is only part of a cordless phone, and most don't consider the other parts that go into a cordless. We wanted to ensure that the base connectivity is reliable and that the power source wouldn't just seem to die off over time, and that the connectivity to the handset remains steady.
Ease of Use
Strangely, there is such a thing as difficult to set up and use a cordless phone. Some don't come set to the right frequency, or the way they charge or handle can be odd. We also took how easily it is to properly set the handset into the base or change the frequency if needed for a charged and uninterrupted phone call for any reason. This is very important when you rely on your landline phone for a home business or need one for a visitor or sitter for your kids- just in case they need to reach you and don't have a cell phone of their own.
Value
This is a constant with us here at Gearhunt. While a product can be very useful, it can also cost more than it is worth at times. This plays a part even with merchandise such as this. A very important part to making sure you get your money's worth comes from something that you may not even realize- making sure that where you get it from is a legitimate source for that company's phone. You can purchase an item that is touting itself as a specific brand, only to have it arrive and be a knock-off that only looks like the product shown. Before blaming the company that made them or finding out that what you got simply doesn't work right, check the packaging and even before that, the seller.
We rate the cost and value of every product based on the real thing, and the companies we chose for this list know their product very well. Many have been around for longer than some of us have been alive. Assuring that what we show is worth it is a very important part to our lists, so you can depend on our articles to take you to the product you are looking for at a price that meets our high standard.
Connectivity
The first question many of us have when purchasing anything cordless that offers communication is 'how does it work', right? Well, we wanted to try to give you the most basic idea of how these work in terminology that is easily understood. We also wanted to explain the benefits of certain types of wireless phone technology that we have listed here such as the Ooma and the eMeet Speakerphone.
Since cordless phones have been around for quite some time, many of us know the basic idea, but as technology has progressed and landlines, in general, have become less prevalent, the question of 'how' has become less asked and known. Wireless phones, or cordless phones, don't work the same way as our cell phones do. They have a limited range and may not be able to connect without an additional base. This is because the signal can't pass through some walls. They work through an older type of connection called 'radio wave frequency'. Unlike a wi-fi device, certain materials can completely block out radio waves making the call disconnect. This is why having multiple bases is necessary, especially in larger houses or office buildings, even if you are running your home phone through your cable company.
Another option to the wireless phone is a company that works best with cordless: Ooma box. They work with any phone and the box itself is a digital answering machine, and the signal is transmitted through the Ooma box itself. This means that although it does work through your cable/DSL/etc modem, it doesn't require your computer to run, and in case of an emergency, it can send a signal through your phone line. It is a free service up to a point, but you have to be abusing its use for them to charge you anything, and it comes with a cordless phone so that you don't have to order it separately or have your own phone to start with.
Features
Features on these cordless phones are almost always going to be add-ons to your basic phone service. A message function, a saved calls function as well as the ability to make conference calls and put people on hold, as well as the requisite volume knobs and even the option of a few different lines.
BEST CORDLESS PHONES REVIEWED & RATED FOR QUALITY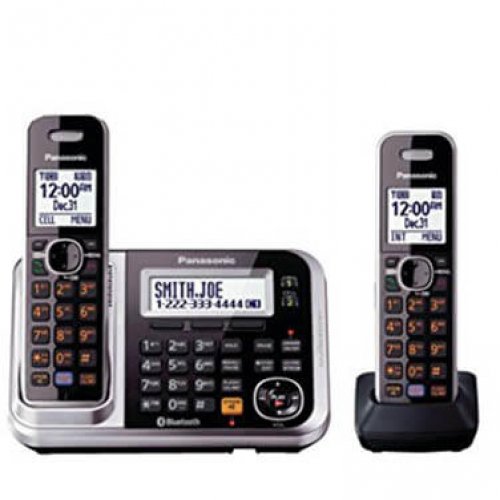 At the start of our list, we have put in this little number. If you want a single line to your house but multiple bases you wanna check out this one. There were several abilities that came with the product we appreciated and we think you will too.
Five Handsets
We saw a lot of cordless sets that were available out there with a couple of handsets at a time but this one has five. That means even though you only have to deal with the one main base there are smaller chargers that can go to up to four other rooms so you don't have to go running to get the device. Which is especially handy if you are not particularly mobile yourself or you like to have a phone handy in whatever room you happen to spend time in.
USB Charger
There is a unique feature with this device that allows you to plug in your cell USB and hook into the side of the house device base. That way you can charge it without having to drag your cell from room to room to avoid missing a call. This is especially nice since the house and cell can link up via Bluetooth and you can get calls from the cell on your house device. A nice little way to keep your voicemail clear while your out and about.
Cost and Value
While the price on this set is what we would consider moderate there is also the option with the same model style for just a single extra phone instead of so many. The Bluetooth connection and the ability to charge off the home station is especially nice for the tech-savvy. Customer service was also decent adding to the overall value for us. Overall this is a nice product at a decent price that can be put to great use.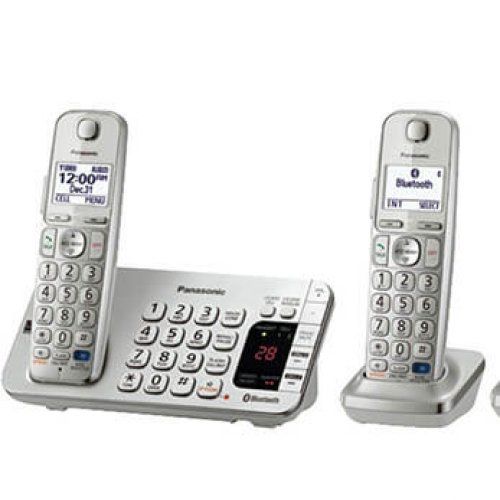 Similar to the last one this set still gives you some of the same features. However, at the slightly lower price, we found this to be just as awesome in its own ways. We picked a few different features to check out on this model but they are just as useful in their own way. Be sure to make your choice based on your needs.
Lost Keys
We always enjoy when something good comes with a new or useful feature. The one we found with the set was just neat. You get a key detector in your kit. There is an alarm that will go off at your keys up to two hundred yards away. No more wondering where the kids hid them, just send out the alert from any of your devices and the keys will alert until you find them. Hopefully, you won't find them in the freezer.
250 Number Call Block
If you're like us and tired of dealing with telemarketers or prerecorded messages this is a great feature. You can program in up to two hundred and fifty numbers onto the block call list. This means they won't be able to contact you or harass you anymore. Just put the number on the blocked list and they can't contact you. Nice right?
Cost and Value
Comparatively less than some of the sets available this is a good buy. It still has the Bluetooth of some of its brethren but we really liked the idea of a block list. Also since most of us can never find our keys this was a really nice feature and much more useful than what you got out of some other groupings. Overall this is a nice investment and thinks it works well. A good buy.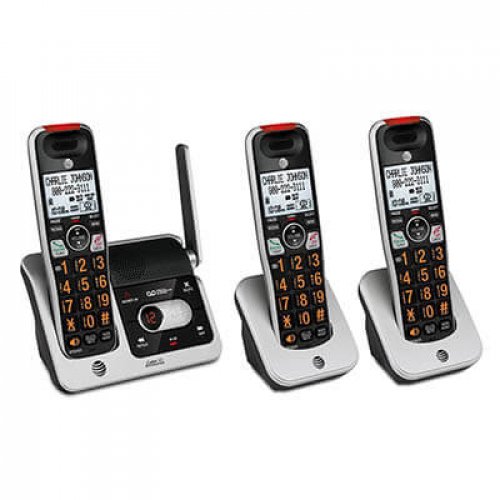 This is a nice unit. We found it to have all the little bells and whistles we liked to have without technology but not so much we might interrupt NASA. There are a few features you may appreciate a bit more when you see the occasional gray on your scalp but regardless they are nice to have.
Extra Large Buttons
This unit and all its headsets come with backlit keypads that have an extra large print on them making them easier to see, even in dim light. Along with this is the fact that there is a nice sized LCD screen display that also uses large print so it is easier to read.
Languages
While almost everywhere we call nowadays gives us an option for another language and it seems to us like AT&T wanted to do that for at home. We don't know what would happen if you got one these devices and didn't understand what it was saying but luckily you have some options. This device can be set up in English/Spanish/ or French. That is a nice choice as most devices only come available in the language of the users but now you can get this set just right for a loved one.
Cost and Value
Overall we think this is a good bang for your buck. You get a lot of the technological options we have come to look for even when it comes to a home appliance. Easy setup and good customer service go hand in hand sometimes and it also seems to be the case here. Always ready with a friendly voice and a ready solution. If you enjoy this style of device give it try.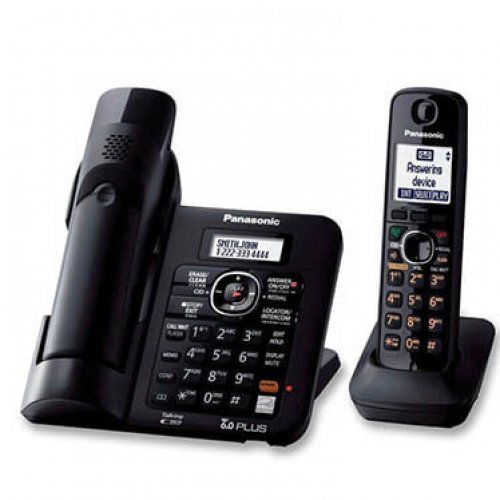 Once again we have found you a multi-handset device unit that you don't have to drag around. When you consider the intelligence found in modern technology today it is important that modern manufacturers do their best to keep up. We were pleased to see some of the ways they have worked towards an already well-known name.
Hands Free
We are accustomed to being hands-free on our cell phones but not so much when it comes to our home ones. Panasonic has found a way around it so that you can use each handset like its own handsfree speaker. Just hit a button and you can set it down and keep up with what you were doing. No more dealing with messy hands in the kitchen.
Power Back-Up
This particular model is made with a powerful battery backup. If for some reason the power goes out in your home it isn't an issue. The device's backup system will kick in when the house's power goes out so you still have a working house device for communication. The device will also automatically lower the power consumption when being used near the base. This is a nice way to save the battery for more talk time.
Cost and Value
While on the higher end of the affordability scale this is a set that does a lot. The wake-up alarm, hands-free feature, and headset jack alone is offering a lot in such a seemingly simple device. Talking caller ID and the economical handling of its power source are all ways in which this Panasonic device differs from others in the same genre. Even though this one is a tad heaving out of pocket its light as a feather once you're using it.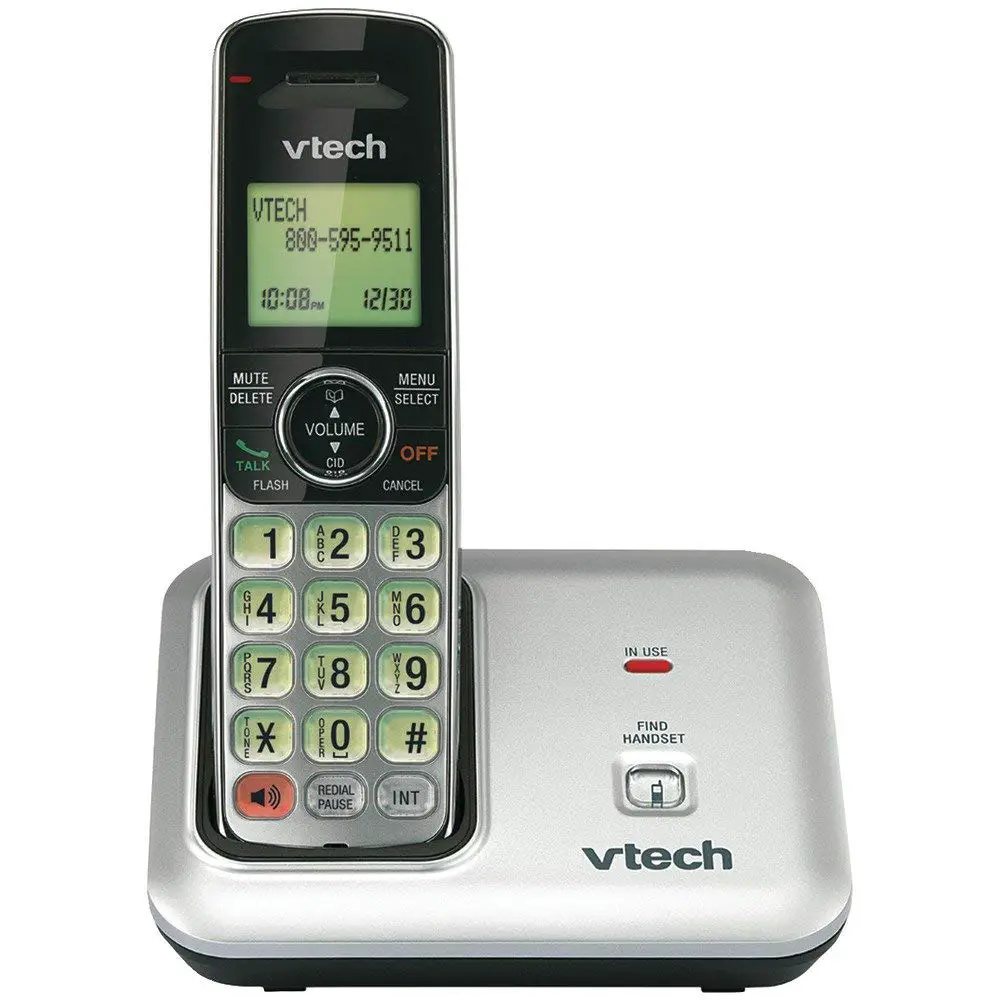 This classy elegant little phone packs all of the features you need into a small little package. We particularly like the find handset function because if you're anything like us and have kids on any given day the handset might end up anywhere between the attic and the basement.
Caller ID/Call Waiting
This is really still a necessity even though the days of the landline are slowly ending. When you are using the landline you want to know when another call is on the line and then you want to know who it is so you can make those important decisions about if you want to talk the person who is calling or if perhaps the person who's calling you is a telemarketer.
Expandable
We like this particular function that allows you to add up to 5 handsets anywhere around the house that is attached to the same handset. This allows you to keep phones wherever you need them and expand your phones as your family grows or as your house grows.
Cost and Value
Nice and cheap just like we like it. This phone is a nice looking unobtrusive little phone that will fit right into wherever you want to place it. We like this phone and we particularly like that you can add on to the set over time.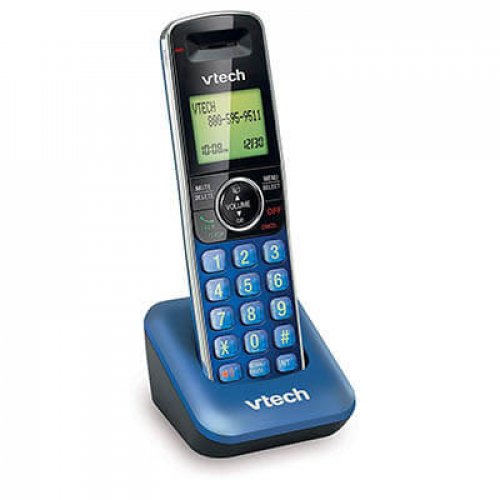 For those of us that aren't looking for the bigger means better option comes this VTech. The handset accessory cordless handset is made to be added onto a preexisting device base you have and work with your current cell. We thought this was a really great idea considering how often only one handset might have something happen to it but the rest is fine so why buy a whole new system.
Color
One of the nice things about this handset is that it is available in multiple colors. Most of the main bases only come in black or silver but these colored handsets allow you a more personal touch. Blue, red, white, and black with silver are the four options that tend to go with almost any room. You can always, of course, look out for the entire system in that color but one step at a time.
Customer Service
While it may take a bit of patience VTech has the kind of customer service we long for but so seldom see. Informational and seemingly able to walk you through any setup or technical issues you should have they are there and ready whenever you need a touch of help. Like when you can't remember your voicemail code.
Cost and Value
Overall this is a fairly priced item, especially as an accessory. You have color options, great customer service, and that handsfree ability so you don't have to stop everything you are doing just to answer the device. A nice touch or lack of if you ask us. All we can really say is if you are looking for a nice stable brand that will work with you at a decent price there are way worse out there.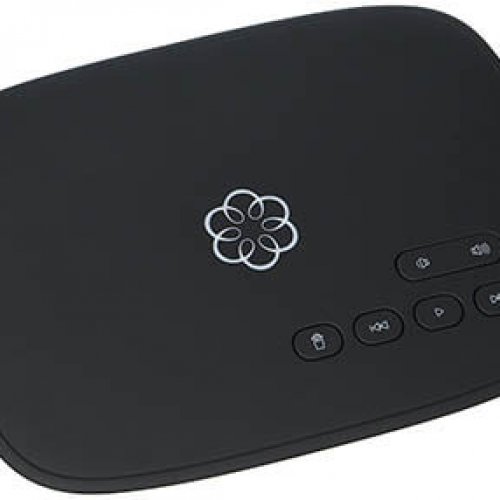 This was a very unique operating system we added to this list. Ooma actually isn't a device it is an adapter system that allows you to use your internet provider for your home device as well. It sounds a bit complicated it is actually quite simple and a neat way to minimize some expense. It can also come with an Ooma provided a cordless device, or be used with the one you already have.
Ninety Day Warranty
Omelo offers you a nice little warranty. You have a full ninety-day warranty from the day you buy it. This manufacturer will repair or replace it for you. Their customer service seems like something that is easily and readily available. Just be sure you keep that receipt just in case.
Saves-Old-Number
When we first starting looking into this device one of our biggest questions was would I be able to keep our current number when we changed service. The answer was a resounding yes. You are allowed to keep your current number for a small fee. If you are willing to take a new number then its free to change.
Cost and Value
This style of system is the newest in a long line of phoenetic upgrades to the devices we are using at home. More and more we are looking to advancements that add to a seemingly endless sea of wanting to make things easier. For the price and the amount of usage you get out of his package, it seems like something worth the price. Easily affordable compared with others and with all the things you would think to need this is not a bad choice.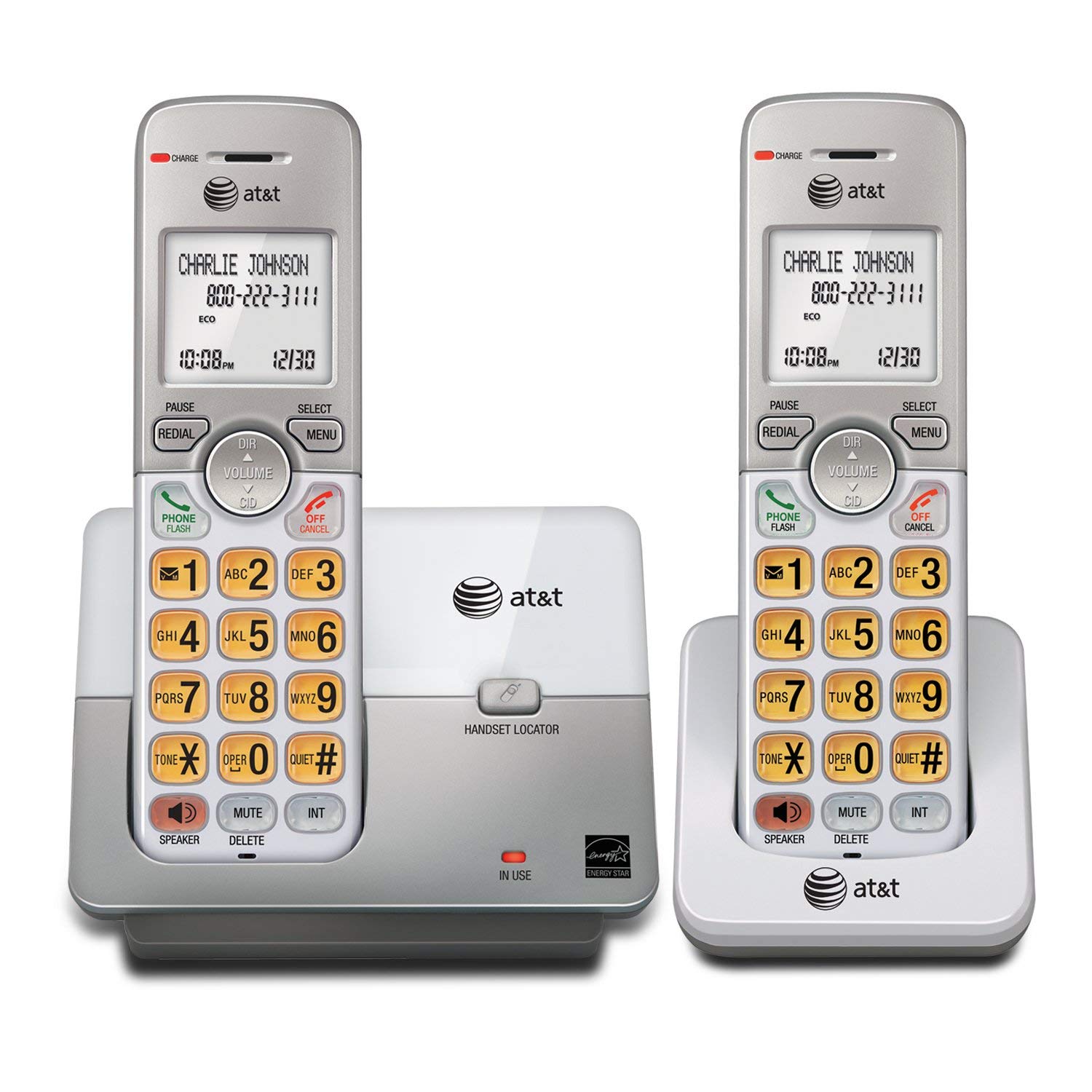 This nice double phone set has many very cool features like a backlit LCD, call waiting and caller ID, as well as more conversations that are natural by allowing both handsets to speak at once. It also comes with an included message function and a nice find your handset function.
LCD and Lighted Keypad
This is a nice function that allows easy reading of incoming calls for people whose eyes aren't aging so well. The lighted keypad also allows easy dialing for late night calls as well as an easy way to tell who's calling in the middle of the nights. It also has a nice call review function that will allow you to easily scroll through whose tried to call.
Expandable
We like the particular function that allows you to add up to 5 handsets anywhere around the house. So while this phone comes with an expansion you can add another 3 for a total of five handsets all tied together all around the house it's a nice function and perfect for a growing family.
Cost and Value
This model comes in at a higher price than a number of our other cordless phones because of course, it comes with two handsets. But that's not the only reason: this phone has features galore as well as the ability to easily expand with fairly cheap additional phones that you can set up all over the house.

9

. Wireless Speakerphone by eMeet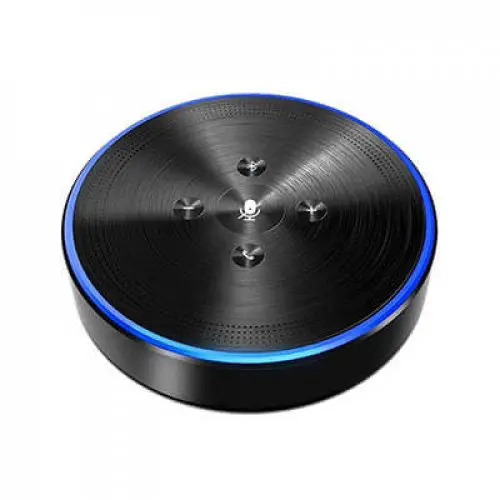 This speakerphone had quite an interesting array of talents considering that it's a speakerphone. With various technological advances in use to make it easier for what you need it for. It was easy and fun to use in our conference calls or meetings. We will also have to say it looks pretty slick which was a nice bonus.
Bluetooth
A lot of what you find in today's businesses is that they are relying more and more on computers and Bluetooth to keep up in communications. The eMeet speakerphone helps them do just that but using a simple Bluetooth signal that can be up to sixty-five feet away and still give you crystal clear sound and mic use. Now you can't ask for much more than that.
No Feedback
Almost every wireless device we looked into ended up providing some kind of feedback even if it was the only minor. Surprisingly this system did not. Even though it is usable at three hundred and sixty-three degrees around the room when we're all in a conference call but it did the job with no issues from either end. They had no trouble hearing from us and it was clear on our end as well. A great way to avoid awkward misinterpretations.
Cost and Value
Being at the higher end of our list when it comes to cost the eMeet wireless speaker seems to be just what you are looking for when you are hoping for a wire and headset free group call. Whether your thinking of using it for a study group or a business meeting. The clear sound quality and recording features of the microphones also allow you to be understood without issue and customer service seemed to be right on track.



We really like this three phone set for the price for the features and for its elegant all-black look that should match well with everything. We like the way the handset is just big enough to display messages as well as easy to see and work function buttons. We like that it's Bluetooth enabled and we really like that you can link it to your cell phone. Even though this is in our tenth spot we're big fans of this setup.
Link2Cell with Voice Assist
This is becoming more and more common but what it does is allow you to link this phone to your cell phone so you'll literally never be out of touch.
Highly Expandable
Expandable phone sets are all the rage and the add-ons are cheap and easy to link to the main handset but this is one of the only phones we've seen that allows you to add over 5 handsets. We're not sure that you'll ever need an expansion like this but if you've got more room than phones it might just come in handy.
Cost and Value
This phone set is a bit higher than some of our others but you're getting three handsets and a load of features that make this phone a real value.

Subscribe to our Newsletter