Best Bicycle Mirrors Reviewed & Rated for Quality
last updated
Aug 24, 2019
Riding a bicycle is a fun and enjoyable sport. However, it's important to make sure that you (and your bike) remain safe while you are riding. Many cyclists share the road with cars, buses, and trucks and so you will need to make sure that you are visible to the drivers of such vehicles but also make sure that you can see them as well. Even if you when you are riding off-road, it can be helpful to have mirrors on your bicycle since this will let you see other trail riders or identify hazards. Some of these mirrors attach to the bike and others to your helmet. Regardless of the type or style of mirror, you should always consider using a mirror so that you can ride safely. Here are ten great options to choose from:
In a Hurry? The test winner after 11 hrs of research

EVT Helmet
Why is it better?
The product is completely made in the United States of America.
The mirror is 2-1/4" in diameter and gives you a wide viewing area.
It mounts directly to your bicycle helmet so it stays with you.
It can safer to use than bike-mounted mirrors.
There is a breakaway point that will cause it to break in a crash.
In a
Hurry? Editors choice:

Test Winner: EVT Helmet

3
Researched Sources
10k
Reviews Considered
11
Hours Researching
10
Products Evaluated
Ease of Use
Durability
Effectiveness
Size
Adjustability
By Default
Criteria Used for Evaluation


Ease of Use
One of the things that you are going to want to consider when you are purchasing a mirror for your bike is installation. You will notice that many bicycle mirror kits come with universal mounting brackets that will allow you to mount the mirror to just about any area of the handlebars. This is ideal, and it is what you will want to look for since it makes it much easier to mount the mirror where you need it.
Other mirrors have more specialty applications and may mount to the end of the handlebars or even mount to your bike helmet. If you are considering this sort of mirror, then you should check ahead of time to make sure that it is compatible with your equipment. This will help you avoid a headache later on when you go to install the mirror. While you are shopping, you should try and get a copy of the installation instructions and any tools that you may need to mount the mirror to your bicycle.
The best kind of mirrors are the ones that mount quickly and easily. Adding a rearview or a side view mirror to your bicycle should not be a complicated process. If you find that you are struggling, then you should check and make sure that nothing is wrong. You may find that your mirror kit did not have the proper mounting brackets for your bicycle. After installation, your mirror should stay where you mounted it so if it keeps coming loose, and then this could also be a sign of a problem with the installation. Many of these issues can be prevented if you consider installation before making your purchase.


Durability
The overall durability of the mirror is also something that you will want to think about when you are purchasing a bike mirror. There are a few different trouble areas that can create issues in terms of durability that you will want to consider. One problem is the mounting and adjusting brackets. The other area of concern is the glass of the mirror. Finally, you will want to consider the finish of the mirror as well.
If you ride your bike a lot, then you may find that the mounting and adjusting brackets may get loose after a while. This may mean that you need to tighten screws or bolts on an occasional basis. However, if you have to adjust the mirror regularly, then this may be a sign of either an installation problem or a low-quality mirror. You can look at the mounting hardware and see how stiff the adjusting brackets are ahead of time to get a feel of how durable this hardware is before purchasing the mirror.
The next area of concern is the glass. At a minimum, it will get dirty and will need to be cleaned, so it's essential to see what you can use to clean it. Furthermore, you will want a scratch-resistant surface so that you can see well. The finish of the mirror is a final area of concern when it comes to durability. It should be painted to avoid rusting, or it should be made of a strong and durable plastic that is UV resistant so that it doesn't fade and continues to look brand new even after a season of riding.

Effectiveness
Many riders use cycling mirrors to help improve their safety by increasing their visibility. However, you will want to consider what can happen in the event of a crash as well. If your mirror shatters on impact, then there is the possibility of you getting glass in sensitive areas of your body such as your eyes. The mounting bar that holds the mirror can also stab you if you land on them wrongly which can increase your injuries. While these sort of crashes are rare, they can be serious if they do happen.
You should always look for a few different safety features when you are picking out mirrors for your bike. One thing that you should avoid is a mirror that has sharp edges as these can cut you in a crash. Your bike mirror should have breakaway joints and mounting brackets that fall apart on impact to reduce the chances of you falling on them and getting hurt. The glass should also be shatterproof at a minimum, or the mirror should be made of a non-glass material that is less likely to break. Finally, there should not be any exposed wires if your mirror has lights or other features that use electricity.
It is always important to ride safely, but that also means being considerate of the overall safety of the mirror itself. When you are shopping for a mirror for your bicycle, it's recommended to look for one that has safety features that will protect you in the event of an accident or crash. Such incidents can be unfortunate enough without your bicycle mirror, adding to the injuries that you may experience.


Size
More giant mirrors will provide you with a more significant viewing area. But they will also add weight to your bike and may even start to throw off your balance. On the other hand, a mirror that is too small may not give you enough visibility either which is why you will want to think about the overall size that is necessary for the mirror to be useful. It is also essential to recognize that a large mirror isn't necessarily a heavier mirror because different materials can be used in the construction of the mirror.
For this reason, you should consider the weight of the mirror ahead of its size. You may find that you may be able to get a large mirror that is made of premium materials that may weigh less than a small mirror that is made of more robust and inferior materials. It can also be helpful to look at the shape of a mirror when considering the viewing area as well. For example, a convex mirror will let you see a more substantial space as long as you remember that objects will be closer than they appear in such a mirror.
After you have considered the size and weight of the mirror, you will want to make sure that it isn't shaped in an odd or bulky fashion. This is because the mirror can end up becoming a distraction rather than an asset which can impact your safety while you are riding your bike. The mirror should not obstruct any viewpoints, and it should not get in the way of your hands, elbows, or your body. If you find that the shape of the mirror is obstructing your riding, then you may want to consider getting another mirror.


Adjustability
Adjustability is an important feature to have in a bicycle mirror. You may find that you ride with a different posture depending on circumstances and the riding that you are participating in. If you are somebody who starts riding upright and then leans down over the handlebars, then you will need to adjust your mirrors so that you can see. Even if you are someone who maintains a consistent body position as you are riding, then you are still going to need to adjust your mirrors in the first place to make sure that they are usable while you are riding.
Many different mechanisms can be used to adjust mirrors on a bicycle. Some mirrors have screws, nuts, and bolts that can be used to improve the angles and position of the mirrors. However, this could mean that you may need to have tools with you to adjust the mirror. Alternatively, you may find that using wingnuts or similar hardware may be more practical since you will be able to pull over real quick and adjust your mirror without too much issue.
Regardless of how the mirror is adjusted, you must make sure that it stays where it is supposed to keep once you have changed. A low-quality mirror will not hold its position for long after you have adjusted the mirror while a better-made mirror will resist road vibrations and other shocks and stay where it belongs. For these reasons, you will want to consider the adjustability of the mirror when you are purchasing to make sure that it's well made and suits your needs.
Expert Interviews & Opinions
Most Important Criteria
(According to our experts opinion)
Experts Opinion
Editors Opinion
Users Opinion
By Default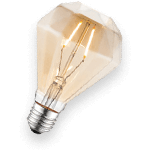 Bike mirrors keep you safe
Bike mirrors help improve the safety of the rider by allowing the rider to see behind the bike and in the rider's blind spots. If you have to turn your head to see what is behind you or to the side of you, then you are risking an accident because you aren't looking in front anymore. A well-positioned mirror will let you quickly and easily check behind you in the event that you have to make a turn or merge in a traffic lane. This will help you identify hazards ahead of time so that you can continue to ride safely. Many high-quality mirrors are fully adjustable as well which helps you get the maximum amount of visibility while you are riding.
Frequently Asked Questions
q:

Are bike mirrors safe?

a:

Bike mirrors are generally considered to be safe. However, there are a few reasons why people have safety concerns in regards to bike mirrors. The primary care is because they are generally made of glass which can shatter and get impacted into your skin or face if you crash. Other concerns are from the bar of the mirror, which can cause injury if it doesn't have a breakaway design in the event of a crash.
q:

Are helmet mirrors better than bike mounted mirrors?

a:

There is no right or wrong answer here. Helmet mirrors can take get some getting used to since the mirror follows the position of your head. However, some riders find that they are safer to use than mirrors that are mounted on the bike, while other riders prefer that they are higher up because it feels more like looking at a car's rearview mirror rather than side mirrors. You are going to have to decide which is best for you.
q:

Why are some mirrors made of polished stainless steel?

a:

This is done for safety reasons. Stainless steel will not shatter or break in the event of a crash, which means that you won't have to risk getting glass shards in your skin. However, it's not as clear as glass either and is harder to use for seeing. If vision is more important to you, then you should prefer regular glass mirrors over stainless steel ones. If you are more worried about an accident, then stainless is an ideal choice.
q:

Why does my mirror keep vibrating?

a:

Several different problems can cause vibration. One problem may be loose adjustors or mounting hardware that needs to be tightened. Another area to check is if the mirror arms are too long and too thin. Sometimes helmet mirrors use stick-on pads rather than the hardware which can start to come loose after a while and cause your mirror to vibrate. If you feel that your mirror is vibrating too much, then you should check these problem areas.
q:

How hard is it to install a bike mirror?

a:

Most people find that installing a bike mirror is not very difficult. Generally speaking, bike mirrors tend to mount onto the handlebars using a clamp and screws. You will also find the style that plugs into the ends of the handlebars as well. Finally, there is the kind that attaches to your bike helmet. All of them can be installed with little to no expertise and by using the essential tools.