Best Kids Helmets Reviewed and Rated for Quality
last updated
Nov 27, 2018
We all love getting out and about, it's great for the heart and mind and helps to keep us healthy. When we go out with our kids or they are off on their own – a kid's helmet can be a comfort and peace of mind valve for us grown-ups when they are fully mobile. Kid's helmets are no longer a boring pudding bowl on the head and there is less inclination for your kids to blame being 'uncool' with one on. So, once you've got a mobile child who has any form of self-propelled transport – you may need that extra assurance that they are going out properly prepared.
Not only is the importance of teaching road sense a vital element of encouraging self-reliance, but what gear your kids wear is also important. A correctly fitting and comfortable kid helmet is the best way to start the protection and can prove invaluable for those mishaps. As an extra precaution, you may also want to consider looking at body padding, these come in a variety of easy to use forms and can provide much-needed protection to knees, elbows, wrists, and palms.
Kid helmets are proven to reduce fatalities and are surely an essential part of pressing home the importance of harm reduction. The vast design of kid helmets that are available now is constantly evolving and changing with new technology and changing fashions. The helmet is no longer a drab, heavy embarrassing accessory, and there are a great many fun additions that enable kids to continue to express themselves in a safe and controlled way. Whether you have a short distance peddler, a long distance rider, a stunt racer or a skate border there is a wide range of suitable helmets that will protect your little person and give you greater peace of mind when they're out and about.
This review and guide will provide a bounty of information that will help you to choose a suitable helmet, the basics are covered, and the designs chosen in the reviews are a broad snippet of the best on the market. The best way forward is to make sure that what you purchase for your child, it is purchased with functionality, practicality, and safety in mind; the rest they should be easy.
The full top ten is listed and has been chosen for a variety of different and varying qualities, all of which should take some shopping legwork away from you and give you a broad overview of what's on offer. There are a good variety of shapes and designs in this review and are highlighted because they have individual qualities that make a great safety feature for any child.
Protection
Effectiveness
Comfort
Shock Absorption
Adjustability
By Default
In Depth Review Top 10
Razor V-17
Bell Rally
Bell Spider Man
ProRider
Raskullz Color Cat
Schwinn Classic
Raskullz Hawk
Bell Child
Krash Vector
Team Obsidian
Table of contents
Criteria Used for Evaluation
Frequently Asked Questions
Criteria Used for Evaluation

Protection
Criteria Used in Choosing the Best the Best Kids Helmets
The bicycle helmet was pretty much nonexistent until the 1970's, there had been basic cloth helmets that adults wore but were proven to be ineffective at reducing an increase in head injuries as a cause of cycling accidents. Basic beginnings of the helmet were crude leather or plastic bands with either wool or foam padding – practically of little use to prevent head injuries.
The start of the modern design in cycling helmets was originally created by Bell Auto Parts – a new style of full plastic helmet with foam padding and inserts saw the birth of the helmet. As more people took up cycling, kids included, the American National Standards Institute introduced a minimum standard for all helmets to try and made this mandatory. Some states even made it a necessity to wear a helmet in a bid to reduce the number of head injuries.
Of course, now wearing a helmet for most of us is as automatic as putting on a seatbelt in the car, and new designs and technological breakthroughs, mean that there is a much wider choice of helmet available for adults, and increasingly – for kids.
Types of Kids Helmet
One of the first things you are advised to do is think about what your child will be doing when they are wearing the new helmet. If the helmet is specifically for road cycling; then it will not be equipped with a visor because they may obstruct the view and potentially cause an accident. They will usually have more ventilation because airflow is important to help keep your kids head cooler when they are working up a sweat.
For the adventurous off-roader in the family, mountain bike helmets appear the same as road riding helmets but they have a few fundamental differences. They have fewer air vents and provide fuller cover and protection for the sides and the back of the head. And, as a frequently needed bonus – they often have built-in visors which are designed not to obstruct the view when the rider is sitting more upright on an off-roader.
And if your kid is just as interested in style as they are in substance, the urban traditional style is readily available too. It has fewer air vents, but if chosen from a reputable dealer or supplier – it can provide more than adequate protection with style.
The serious off-roader may be better suited to a full face cycling helmet, these are designed to be worn in particularly rough and challenging environments and have a substantial chin guard in place to protect the whole head, these are well vented over the entire helmet and are equipped with pull down visors or can be worn with goggles for added protection from flying debris.
Sizing
It would be great if we could go and buy our kids helmets the same way as we buy their clothes and shoes, off the peg – no fuss. But to ensure you get the right protection for your little angel, you need to get the right size – otherwise, the potential for harm may be increased in the unfortunate incidence of an accident. So, when you're looking for the right kid's helmet, you need to work on the basis of head circumference since most modern helmets are designed around this and not specifically age.
The best way to get the correct fit is to measure the head just above the ears to get the right fit, if the helmet sits too high it will be of little use, likewise, if it is too big it will not offer sufficient protection. There are usually adjustable straps within the helmet, and some may offer extra Velcro attachable pads, also very useful for the growth spurts all kids go through – some even offer a dial so they can be adjusted to fit as the head widens.
Fit
Getting the fit spot on is imperative as well, the ill-fitting helmet will not be worth wearing if it isn't fitted correctly. A general recommendation for measuring is to place the tape measure just above the ears and then around the whole head as this is the widest part on the skull if measured correctly the right helmet size should be a perfect fit. If the helmet is to large and it will come loose and may cause an accident; especially if it slips down over the kid's eyes. Too tight and it will not only be uncomfortable but won't offer full protection. A good test is the nodding one, get your small person to nod and if there is just a slight movement then the helmet is correctly fitted, if not – use the adjusters to compensate the difference.
Other Important Factors to Consider
Materials
There are three fundamental parts to a good cycling helmet, a hard outer shell, a compressible inner liner and straps and pads for comfort. Polycarbonate is commonly used contemporarily to produce the hard outer shell, that will not break easily on impact and can be designed in an endless choice of styles, colors, and logos. The inner lining is generally made with either Expanded Polystyrene or Expanded Polyurethane, these compressible aerated linings are great at acting as a shock absorber should an accident occur. The strapping usually comes in the form of sturdy nylon with tough plastic clips that are safe but very efficient for ease of use and practicality. And the padding is usually foam stuck to a soft material that often has Velcro attachments to offer complete adjustability and comfort; some producers even offer breathable padding so reduces hot spots that be uncomfortable.
Ventilation
It is important to get a kids helmet with adequate ventilation if there is not enough air flow allowed around the head it can be very uncomfortable and even dangerous in hot weather. Try to buy a helmet that has sufficient ventilation holes but to also ensure the helmet is to an overall safe standard. Too many holes can seriously compromise the integrity of the helmet and should be monitored to enable maximum protection.
Weight
Another consideration is the overall weight of the helmet, kids like us – come in a huge variety of shapes, sizes, and strengths. You should avoid heavy helmets as these may not only be ill-fitting, they can be potentially dangerous to less developed muscles. Most modern helmets are designed and made in super light materials but you should always make sure the one your little person has their eye on is the right weight for their individual requirements and capabilities.
The guide has hopefully given you somewhere to go when you start shopping for your kid's helmet, the considerations are all standard reasons you are advised to take into consideration when purchasing your kid's helmet. If you are unsure before you buy it is always advised to seek the assistance of an experienced person to make sure you are getting the best protection you can, and when an educated thought out choice is made – you will have the benefit of a little bit more peace of mind when your little person goes mobile independently.
Expert Interviews & Opinions
Most Important Criteria
(According to our experts opinion)
Experts Opinion
Editors Opinion
Users Opinion
By Default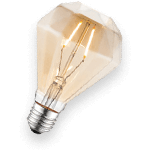 Safety
You always want to make sure the helmet fits snug. If it moves more than an inch in any way it is not tight enough. Same goes for the chin strap.
Style
With all the helmets on our list, you will be sure to find one for your child's own particular style. There are so many cool designs to choose from.
Frequently Asked Questions
q:
Will a helmet protect against all impacts?
a:
Helmets are tested on a linear force simulator, and whilst this offers great protection, impacts from sharp objects or at high speed are likely to reduce the overall protection.
q:
My child has very thick hair, should the helmet be bigger to compensate for this?
a:
The most important thing to consider here is the measurement around your child's head just above the ears, as long as the helmet is correct for the head size and appropriate use of padding is inserted there should be no detriment or increased discomfort.
q:
My child's helmet wobbles when she nods, does it need changing?
a:
If you have padding you can insert this may alleviate the wobble, however, if the overall size of the helmet is too large for your child's head – then you are best advised to take a new measurement and look for a better fitting helmet for maximum protection.
q:
Do the spikey helmets have less protection?
a:
No, the shell is made with the protective materials and the design additions should not reduce the protection, just be sure to purchase from a reputable seller or dealer to make sure it's up to standard.
q:
My child wears glasses, is it still suitable for him to wear a helmet?
a:
Yes, most modern designs are suitable for use with glasses, and you should have extra pads if you require; you can then position them to ensure maximum comfort and safety.
q:
Can my son wear his road helmet for off-roading?
a:
There are no regulations to sway this, but it is advised to buy an off-road helmet because they are designed slightly differently to road helmets. They tend to have fewer ventilation holes, are more protective at the side and rear of the head and sometimes are offered with a full face option to provide better protection.
q:
Do helmets have a limited life?
a:
Research suggests that a helmet should ideally be replaced after five years, the naturally occurring degradation of plastics mean the protective qualities may reduce over time, and there is speculation that UV rays may speed up this process.
q:
My child has dropped her helmet several times, do I need to replace it?
a:
There is advice to support the replacement of a helmet if it has been dropped, and it is recognized that an impact may compromise the protective properties. This may be due to fractures within the construction of the helmet that are not visible, and this may have an impact on the helmet's performance should an accident occur during use.
q:
Are helmets really necessary?
a:
Helmets absorb impacts which will help prevent superficial injuries, but more importantly they will help prevent brain injuries to youngsters who's brains are still developing.