Best​ ​Concealed​ ​Carry​ ​Vests ​Reviewed for Safety & Quality
last updated
Mar 24, 2019
Concealed carry vests are an ideal method of concealment should the use of a holster be impractical. They need no special preparation and are convenient for both practical and stylish use. Modern vests need to blend functionality, versatility, comfortably and for most people, they need to be stylish. Changing lifestyles and requirements mean that the use of a separate holster is not always a viable option, many vests have specially designed elasticated pockets for immediate use without the requirement for additional equipment. The following guide and review will look at 10 separate vests and qualify them for reference when deciding on the best choice. If that is too many to comb through, check out our top 3 picks at the very beginning of the guide.
In a Hurry? The test winner after 14 hrs of research

Rothco​ ​Plainclothes​
Why is it better?
Multi zipped front pockets
Excellent quality and style
Useful center snap for extra security
Generous sized pockets
Mesh back for warmer temperatures
In a
Hurry? Editors choice:

Test Winner: Rothco​ ​Plainclothes​

14
Researched Sources
11250
Reviews Considered
14
Hours Researching
18
Products Evaluated
Materials
Fit
Capacity
Value
Style
By Default
In Depth Review Top 10
Rothco​ ​Plainclothes​
Legendary​ ​Whitetails​ ​Concealed​
Alipolo​ ​Vest
Legendary Longhorn
True​ ​Element​
5.11​ ​Covert​
The Bikers Zone
Rothco​ ​Lightweight​ ​Professional
SOA​ ​Basic​
Bluestone​ ​Safety​ ​YKK
Table of contents
Criteria Used for Evaluation
Expert Interviews & Opinions
Other Factors to Consider
Frequently Asked Questions
Sources
BEST​ ​CONCEALED​ ​CARRY​ ​VESTS ​REVIEWED FOR SAFETY & QUALITY
1

. Rothco​ ​Plainclothes​



Multi zipped front pockets
Excellent quality and style
Useful center snap for extra security
Generous sized pockets
Mesh back for warmer temperatures
Sizes​ ​may​ ​run​ ​bigger​ ​than​ ​stated
Plastic​ ​zippers
The​ ​Rothco​ ​Plainclothes​ ​vest​ ​is​ ​made​ ​from​ ​polyester,​ ​is​ ​stylish​ ​and​ ​comes​ ​in​ ​various​ ​colors.​ ​It has​ ​16​ ​zipped​ ​front​ ​pockets​ ​and​ ​benefits​ ​from​ ​velcro​ ​fasteners,​ ​it​ ​has​ ​a​ ​very​ ​useful​ ​D​ ​ring​ ​on​ ​the breast​ ​pocket​ ​for​ ​handy​ ​personal​ ​attachments.
Read more
Cavenous ​Interior​ ​Pockets
A​ ​bonus with​ ​this​ ​jacket​ ​is​ ​undoubtedly​ ​the​ ​large​ ​interior​ ​front​ ​pockets​ ​which​ ​offer​ ​a​ ​greater choice​ ​for differently sized​ ​concealment​ ​requirements.
Extra​ ​Security​ ​and​ ​peace​ ​of​ ​mind
Another​ ​bonus​ ​with​ ​this​ ​vest is the​ ​four​ ​interior​ ​magazine​ ​pockets,​ ​designed​ ​specifically​ ​for those​ ​who​ ​are​ ​out​ ​and​ ​about​ ​and​ ​need​ ​peace​ ​of​ ​mind​ ​and​ ​personal​ ​security.
Cost​ ​and​ ​Value
The​ ​value​ ​and​ ​cost​ ​of​ ​this​ ​vest​ ​are​ ​equally​ ​justified​ ​and​ ​represent​ ​its​ ​true​ ​worth.​ ​The​ ​extra features​ ​and​ ​design​ ​make​ ​this​ ​a​ ​great​ ​but​ ​with​ ​guaranteed​ ​quality.
2

. Legendary​ ​Whitetails​ ​Concealed​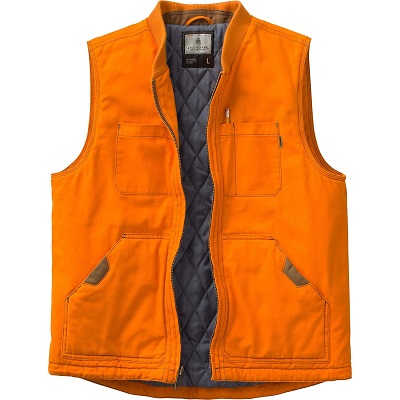 Quality​ ​vest​ ​of​ ​medium​ ​weight
Warm​ ​and​ ​comfortable
Well​ ​fitting​ ​design
Premium​ ​look​ ​and​ ​feel
Conceals​ ​properly​ ​and​ ​securely
Smaller firearms feel lost
Slightly on the heavy side
This​ ​high​ ​quality​ ​concealed​ ​carry​ ​vest​ ​is​ ​manufactured​ ​from​ ​soft,​ ​heavy​ ​duty​ ​canvas.​ ​It​ ​boasts​ ​a diamond​ ​stitched​ ​poly​ ​lining​ ​and​ ​has​ ​a​ ​heavy​ ​duty​ ​signature​ ​Buck​ ​metal​ ​zipper.​ ​A​ ​useful​ ​part​ ​of this​ ​vest​ ​is​ ​the​ ​reinforced​ ​shoulder​ ​and​ ​two​ ​extra​ ​magazine​ ​pockets.
Read more
Ambidextrous ​design
An​ ​advantageous​ ​aspect​ ​with​ ​this​ ​vest​ ​is​ ​the​ ​special​ ​design​ ​for​ ​left​ ​and​ ​right​ ​handed​ ​concealed carry​ ​that​ ​comfortably​ ​fits​ ​full​ ​size​ ​semi-auto's.
Insulated​ ​Lining
Also, an​ ​advantage​ ​with​ ​this​ ​vest​ ​is​ ​the​ ​soft​ ​washed​ ​100%​ ​canvas​ ​that​ ​not​ ​only​ ​has​ ​an​ ​insulated lining but​ ​is​ ​also​ ​an​ ​easy-care​ ​garment​ ​for​ ​effortless​ ​cleaning.
Cost​ ​and​ ​Value
The​ ​cost​ ​and​ ​value​ ​of​ ​this​ ​product​ ​are​ ​equally​ ​matched,​ ​the​ ​overall​ ​quality,​ ​workmanship, and the extra​ ​features make it​ ​excellent​ ​value​ ​for​ ​money.



Fully lined with polyester mesh
Lightweight and diverse
Ideal for summer use
Good value for the cost
Well made and stylish
Sizes​ ​can​ ​be​ ​smaller​ ​than​ ​required/expected
Zippers​ ​are​ ​not​ ​the​ ​highest​ ​of​ ​quality
This vest​ ​benefits​ ​from​ ​being​ ​breathable​ ​and​ ​it​ ​can​ ​also​ ​reduce​ ​sweat,​ ​it​ ​gives​ ​good​ ​protection from​ ​the​ ​wind​ ​and​ ​rain.​ ​It​ ​is​ ​designed​ ​for​ ​comfort​ ​and​ ​has​ ​a​ ​high​ ​strength​ ​finish.​ ​It​ ​has​ ​16 pockets​ ​and​ ​the​ ​hem​ ​and​ ​collar​ ​benefit​ ​from​ ​a​ ​double​ ​line,​ ​this​ ​is​ ​stylish​ ​and​ ​is​ ​appropriate​ ​for all​ ​season​ ​wear.
Read more
Polyester Mesh
An​ ​advantage​ ​with​ ​this​ ​vest​ ​is​ ​that​ ​it​ ​is​ ​fully​ ​lined​ ​with​ ​polyester​ ​mesh​ ​for​ ​added​ ​comfort​ ​when wearing,​ ​this​ ​also​ ​helps​ ​to​ ​maintain​ ​body​ ​temperature​ ​at​ ​a​ ​comfortable​ ​level.
Various​ ​Pockets
The second​ ​advantage​ ​with​ ​this​ ​vest​ ​is​ ​the​ ​versatility​ ​of​ ​the​ ​multitude​ ​of​ ​pockets.​ ​The​ ​varying​ ​sizes provide​ ​ample​ ​room​ ​for​ ​many​ ​necessary​ ​accessories​ ​for​ ​practicality.
Cost​ ​and​ ​Value
The​ ​cost​ ​and​ ​value​ ​of​ ​this​ ​garment​ ​are​ ​relevant​ ​and,​ ​at​ ​the​ ​lower​ ​end​ ​of​ ​the​ ​market, this​ ​is​ ​a valued​ ​product​ ​for​ ​the​ ​cost.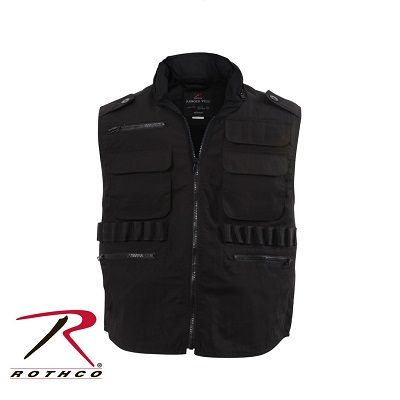 Plenty of loops, hooks, and pockets for all your needs
Zippered collar holds a hood
Lightweight for comfort
Polyester construction for water resistance
For the end of this list, I opted to go with a professional looking model that was clearly built with heavy duty use in mind. Intended for repeated use outdoors in any weather, the construction of this vest is going to ensure that it has the toughness to hold up to anything you can think of to put it through.
Read more
Protection against the cold
This is a bit of a surprise feature, and not just because it's hidden in the collar. The addition of a hood that unzips from the full collar is a great idea that helps keep the wearer warm and dry.
Water resistance
Combing the hood with the polyester fabric gives a good level of water resistance for those prolonged outings in the wild, or even just out running errands.
Cost and Value
This vest has a professional quality build that provides all the performance that you could ever need, and it does it all at a very affordable cost that comes in quite a bit lower than other comparable options.



Comfortable​ ​fitting
Cavernous​ ​pockets
Security​ ​with​ ​added​ ​elasticity
Great​ ​quality​ ​and​ ​style
Back​ ​panel​ ​can​ ​be​ ​personalized
Side​ ​ties​ ​prone​ ​to​ ​snapping
Slightly​ ​visible​ ​print
This ​quality​ ​vest​ ​is​ ​made​ ​from​ ​heavyweight​ ​cowhide.​ ​It​ ​boasts​ ​two​ ​pockets​ ​on​ ​the​ ​outside​ ​of​ ​the garment​ ​which​ ​have​ ​hidden​ ​snap​ ​closures.​ ​Internally,​ ​there​ ​are​ ​two​ ​extra​ ​pockets​ ​with extremely​ ​useful​ ​built-in​ ​holsters,​ ​also​ ​with​ ​snap​ ​closures.​ ​This​ ​is​ ​a​ ​valuable​ ​addition​ ​to​ ​this already, high-quality vest.
Read more
Inconspicuous
This vest ​has​ ​the​ ​advantage​ ​of​ ​being​ ​fully​ ​inconspicuous,​ ​this​ ​is​ ​a​ ​priceless​ ​feature​ ​because​ ​it serves​ ​not​ ​only​ ​to​ ​give​ ​the​ ​wearer​ ​an​ ​edge but​ ​also​ ​provides​ ​personal​ ​security.
Heavy​ ​Duty​ ​Lining
This​ ​True​ ​Element​ ​vest​ ​benefits​ ​from​ ​having​ ​side​ ​laces​ ​for​ ​a​ ​truly,​ ​comfortable​ ​and​ ​personalized fit.​ ​It​ ​is​ ​manufactured​ ​with​ ​high​ ​quality,​ ​heavy​ ​duty​ ​lining​ ​which​ ​is​ ​tough​ ​enough​ ​to​ ​last.
Cost​ ​and​ ​Value
The​ ​cost​ ​and​ ​value​ ​of​ ​this​ ​item place it​ ​in​ ​the​ ​medium​ ​range​ ​on​ ​the​ ​market.​ ​This​ ​does​ ​not detract​ ​from​ ​the​ ​excellent​ ​quality​ ​of​ ​it​ ​and​ ​guarantees​ ​good​ ​value​ ​for​ ​its​ ​cost.



Lightweight​ ​and​ ​stylish
Accurate​ ​sizing​ ​guide
Inside​ ​zippers​ ​increase​ ​versatility
Secure​ ​velcro​ ​document​ ​holders
Doesn't​ ​sag​ ​when​ ​zipped
Collar​ ​doesn't​ ​lay​ ​flat
Some​ ​prints​ ​are​ ​visible
This ​5.11​ ​covert​ ​vest​ ​is​ ​styled​ ​and​ ​made​ ​to​ ​provide​ ​a​ ​quality​ ​and​ ​inconspicuous​ ​garment.​ ​It​ ​is made​ ​from​ ​a​ ​polyester​ ​softshell​ ​fabric​ ​which​ ​boasts​ ​being​ ​water​ ​resistant​ ​and​ ​provides​ ​a​ ​good barrier​ ​from​ ​the​ ​wind​ ​and​ ​the​ ​rain.​ ​It​ ​has​ ​hidden​ ​document​ ​pockets​ ​on​ ​the​ ​chest and​ ​has​ ​lined hand-warmer​ ​pockets.
Read more
Dual Zipper
It ​benefits​ ​from​ ​having​ ​dual​ ​zippered​ ​pass-through​ ​pockets​ ​that​ ​ensure​ ​a​ ​clean​ ​and​ ​quick​ ​grasp on​ ​a​ ​sidearm.​ ​This​ ​provides​ ​extra​ ​security​ ​and​ ​peace​ ​of​ ​mind​ ​in​ ​an​ ​emergency.
Stylish​ ​and​ ​Professional
Its​ ​covert​ ​appearance​ ​is​ ​both​ ​stylish​ ​and​ ​looks​ ​every​ ​inch​ ​a​ ​professional​ ​vest.​ ​This​ ​is​ ​carried through​ ​for​ ​a​ ​modern,​ ​convenient​ ​and​ ​casual​ ​style.
Cost​ ​and​ ​Value
The​ ​cost​ ​and​ ​value​ ​of​ ​this​ ​garment​ ​are​ ​backed​ ​by​ ​the​ ​overall​ ​superiority​ ​and​ ​trustworthiness​ ​of the​ ​5.11​ ​brand.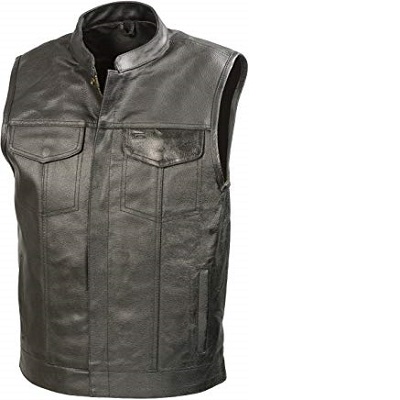 Made from high-quality leather
Plenty of room for patches
Snap front closure
Plenty of pockets for firearm and ammo
Not much in the way of lining
Fits small
I put this one on the list mainly because of how great it looks. On top of that, it deserves to be here thanks to the high-quality leather, and wealth of pockets, both concealed and visible, to let you easily carry your firearms and plenty of ammo, all conveniently placed within very close reach. Also, the extra level of protection afforded by the leather is a nice bonus.
Read more
Show off your patches
Since this vest has a biker aesthetic, it only makes sense that they are able to proudly display their club patches for all to see. The vest offers plenty of room for it, and the patches would only compliment the sleek look.
Top quality materials
Cowhide is the material of choice here, and aside from me gushing about the look of it, I've also mentioned the added protection it gives, both from unfortunate accidents and from some of the elements you are bound to face on the road.
Cost and Value
I'm not sure which aspect of this vest makes it such a great value. I mean, the cost is reasonable, but is it the level of protection the leather gives you on the road, or how cool it makes you look and feel while wearing it?
8

. Rothco​ ​Lightweight​ ​Professional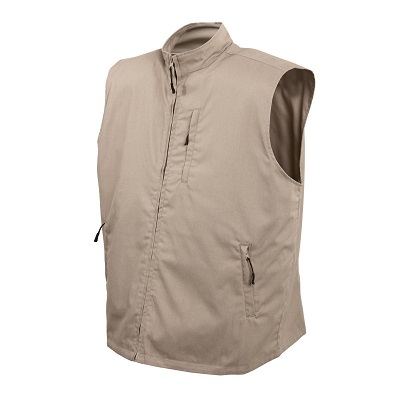 Comfortable​ ​and​ ​lightweight
Good​ ​concealment​ ​properties
Versatile​ ​range​ ​of​ ​pockets
No​ ​listing​ ​from​ ​either​ ​side
Excellent​ ​quality​ ​for​ ​the​ ​cos
Zippers ​prone​ ​to​ ​sticking
Pockets​ ​droop​ ​with​ ​a heavier​ ​load
The ​Rothco​ ​Lightweight​ ​Vest​ ​is​ ​manufactured​ ​with​ ​a​ ​60/40​ ​cotton/poly​ ​blend.​ ​It​ ​has​ ​two concealed​ ​pockets​ ​for​ ​either​ ​left​ ​or right-hand draw.​ ​The​ ​desirable​ ​chest​ ​pockets​ ​come​ ​with magnetic​ ​button​ ​closures​ ​for​ ​ease​ ​of​ ​use.​ ​And​ ​for​ ​warmer​ ​days​ ​it​ ​has​ ​a​ ​vented​ ​back​ ​to​ ​cool​ ​in the​ ​heat.
Read more
Lightweight
An​ ​obvious​ ​advantage​ ​with​ ​this​ ​vest​ ​is​ ​the​ ​lightweight​ ​design​ ​which​ ​ensures​ ​the​ ​user​ ​will​ ​not​ ​be restricted​ ​by​ ​bulk.​ ​Its​ ​blend​ ​of​ ​materials​ ​helps​ ​to​ ​maintain​ ​a​ ​cooler​ ​temperature.
Ambidextrous
Another​ ​advantage​ ​with​ ​this​ ​vest​ ​is​ ​the​ ​ambidextrous​ ​design​ ​which​ ​allows​ ​for​ ​left​ ​and​ ​right handed​ ​use,​ ​this​ ​provides​ ​personal​ ​security​ ​when​ ​required.
Cost​ ​and​ ​Value
The​ ​cost​ ​and​ ​value​ ​of​ ​this​ ​product​ ​are​ ​equally​ ​matched,​ ​the​ ​professional​ ​look​ ​of​ ​this​ ​vest​ ​easily makes​ ​it​ ​excellent​ ​value​ ​for​ ​the​ ​cost.



Quality​ ​leather​ ​and​ ​stylish
Benefits​ ​black​ ​lining
Deep​ ​concealment​ ​pockets
Comfortable​ ​with​ ​practical​ ​side​ ​laces
Excellent​ ​cut​ ​and​ ​fit
Thinner​ ​than​ ​rival​ ​vests
Need​ ​to​ ​check​ ​sizing​ ​information
This vest​ ​is​ ​styled​ ​for​ ​motorcyclists​ ​and​ ​has​ ​zipped​ ​and​ ​snap​ ​front​ ​closures.​ ​It​ ​is​ ​made​ ​from quality​ ​cowhide​ ​leather​ ​and​ ​benefits​ ​two​ ​front​ ​slash​ ​pockets,​ ​as​ ​well​ ​as​ ​two​ ​standard​ ​front pockets.​ ​The​ ​back​ ​panel​ ​is​ ​suitable​ ​for personalization and​ ​has​ ​​​hard​ ​wearing​ ​manufacture​ ​that can​ ​stand​ ​the​ ​test​ ​of​ ​regular​ ​use.
Read more
Dual ​Concealed​ ​Pockets
This​ ​vest​ ​benefits​ ​with​ ​advantageous​ ​dual​ ​concealed​ ​weapon​ ​pockets​ ​which,​ ​with​ ​added personal​ ​security​ ​-​ ​also​ ​maintain​ ​an​ ​inconspicuous​ ​appearance.
Hard​ ​Wearing
An​ ​excellent​ ​benefit of this​ ​vest​ ​is​ ​the​ ​hard-wearing​ ​leather,​ ​ensuring​ ​that​ ​this​ ​garment​ ​will​ ​last over​ ​long​ ​and​ ​prolonged​ ​use,​ ​leading​ ​to​ ​a​ ​uniquely​ ​personal​ ​vest.
Cost​ ​and​ ​Value
The​ ​cost​ ​and​ ​value​ ​of​ ​this​ ​vest​ ​reflect​ ​the​ ​style​ ​and​ ​quality​ ​of​ ​it​ ​more​ ​than​ ​adequately.​ ​The material​ ​and​ ​the​ ​fitting​ ​is​ ​both​ ​practical​ ​and​ ​comfortable​ ​making​ ​it​ ​very​ ​good​ ​value​ ​for​ ​the​ ​cost.
10

. Bluestone​ ​Safety​ ​YKK



Bonus​ ​D​ ​rings​ ​for​ ​personal​ ​attachments
Quality​ ​thick​ ​canvas​ ​material
Excellent​ ​concealment
Heavy​ ​duty​ ​zippers
Comfortable​ ​cut​ ​and​ ​fit
Would ​benefit​ ​from​ ​a​ ​collar
Need​ ​to​ ​be​ ​cautious​ ​using​ ​the size​ ​chart
This ​Bluestone​ ​safety​ ​carry​ ​vest​ ​is​ ​a​ ​quality​ ​garment​ ​with​ ​specially​ ​designed​ ​firearm​ ​pockets.​ ​It accommodates​ ​both​ ​left​ ​and​ ​right​ ​handed​ ​uses and​ ​is​ ​suitable​ ​for​ ​small​ ​and​ ​subcompact firearms.​ ​It​ ​boasts​ ​a​ ​total​ ​of​ ​12​ ​versatile​ ​pockets​ ​which​ ​can​ ​accommodate​ ​a​ ​variety​ ​of​ ​personal security​ ​items,​ ​and​ ​it​ ​has​ ​extra​ ​room​ ​for​ ​a​ ​spare​ ​magazine.
Read more
Tough Denier​ ​Cordura
A​ ​bonus​ ​with​ ​this​ ​vest​ ​is​ ​the​ ​tough​ ​denier​ ​Cordura​ ​fabric​ ​it​ ​is​ ​manufactured​ ​in​ ​for​ ​extra​ ​strength and​ ​peace​ ​of​ ​mind.​ ​This​ ​feature​ ​gives​ ​the​ ​vest​ ​a​ ​marked​ ​advantage​ ​on​ ​the​ ​market.
YKK​ ​Zippers
Secondly,​ ​the​ ​quality​ ​of​ ​the​ ​garment​ ​is​ ​amplified​ ​by​ ​the​ ​use​ ​of​ ​high​ ​gauge​ ​YKK​ ​zippers,​ ​the knowledge​ ​that​ ​the​ ​security​ ​of​ ​the​ ​zippers​ ​is​ ​an​ ​added​ ​security​ ​feature.
Cost​ ​and​ ​Value
The​ ​cost​ ​and​ ​value​ ​of​ ​this vets​ ​set​ ​it​ ​in​ ​the​ ​medium​ ​range​ ​on​ ​the​ ​market,​ ​however,​ ​this​ ​vest​ ​is​ ​highly recommended​ ​and​ ​represents​ ​true​ ​value​ ​for​ ​the​ ​cost.
Criteria Used for Evaluation


Materials
Fabrics matter when it comes to concealed carry vests, and they largely depend upon the situation that the vest is being used in. Obviously, there's the biker style vest, and these are most often going to be made from a high grade of genuine cowhide, or at the very least, very sturdy denim. Any other materials, such as cotton or polyester, would not be able to hold up to the rigors of the road, nor would they be a good deterrent for the elements. The leather used in biker style vests are also quite a bit stronger and more durable than others, and as a requirement, the stitching is often stronger as well. This has made these vests a popular choice for a wide variety of purposes, from law enforcement to those who just want to look cool while out and about, with the added bonus of having a concealed weapon on their person.
When the biker style concealed carry vests are not a viable option, such as in warmer climates or when a higher level of physical exertion is needed, gun enthusiasts then turn to lighter, more breathable fabrics for their purposes. In this case, a soft shell vest made from polyester is a major attraction, because it's not only breathable but water resistant as well. Also, these lighter vests tend to be more forgiving as far as range of motion is concerned, and won't be as constricting as the heavier biker vests.
Another great choice thanks to its durability, is cotton. Cotton is a natural fiber, so it is going to be very breathable, though it is more rigid, so movement is a bit tighter. Also, it's not naturally waterproof, so if you do opt to go with cotton, it's a good idea to coat it with a waterproof substance prior to use.


Fit
Of course, it's important that your vest fits you properly or you can have some real issues down the road. Keep in mind how you will be using your vest when you look at different styles. Do you need something that allows easy mobility? Do you need something that will keep you warm or cool? Will you be wearing your vest underneath other clothing? These are all factors that you need to consider. We also looked at how accurate the sizing chart it. If you can't try on the vest yourself, check out reviews to see what they say about the sizing and comfort.


Capacity
If you are buying a concealed carry vest, then it's important that your firearm fit in the pockets provided. Knowing how much space you need ahead of time will also help you make the right decision. If you are going hunting and plan on staying out for a while, you will need a lot of storage space for extra bullets and other accessories or necessities. If you need something that you can wear during your everyday activities, then perhaps you may not need as much storage space in your vest. We not only looked at the number of pockets when rating this criteria, but we also looked at the size and placement of those pockets.


Value
That dreaded word. Price. It figures into everyone's criteria when deciding what to buy. Choosing the right product for your particular needs, should not come down to cost, but unfortunately, it does, and that can restrict your options. That is unless companies are able to control their costs enough that they can offer all the features needed while still being fairly priced.
Luckily, in the case of concealed carry vests, there isn't a whole lot that can be added to them that would inflate the price all that much. Universally, the vests need to be durable enough to carry the weapon effectively, and they also need to have enough storage to hold a few other pieces such as additional ammo.
The only real factor that alters the cost of these vests in any significant way, is material, and even then only in the case of leather. All other fabrics, be they natural fibers or synthetic creations, are readily available and cheap to produce. Leather, though, is harder to procure, taking quite a bit more effort and preparation. For these reasons, 100% genuine cowhide leather is going to be very expensive to come by. If you do opt to go with leather, will be getting an exceptionally sturdy vest that should serve you well for several years to come.


Style
The style is a lot more than just how good a vest looks on you. It's about how practical and functional the vest is designed to be. The style you choose should match your lifestyle and activities you plan on wearing the vest for. If you just need something for everyday wear, then you probably won't be looking at the big, heavy-duty vests meant for more volatile situations. If you plan on wearing your vest underneath other clothing, then you'll want a style that is more lightweight and compact. We rated this criterion based on looks and how versatile the style is. For example, can a vest be worn for different situations?
Expert Interviews & Opinions
Most Important Criteria
(According to our experts opinion)
Experts Opinion
Editors Opinion
Users Opinion
By Default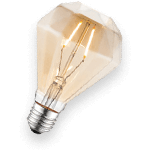 Does Weight Matter?
It all depends on what you need to use your vest for. If you just carry your gun with you on a day to day basis, then lighter is probably the way to go. If, however, you use your firearm on duty, or in high-pressure situations and environments, then chances are that you will be able to justify a few extra pounds in the name of durability and protection.
What Is A Photographer's Vest?
A vest widely used by photographers that are built with several pockets that are large enough to hold a wide variety of equipment and gear. These are also designed to be waterproof, as well as provide warmth to the wearer during cold weather. Due to these characteristics, the style of the vest has been adapted for use by those who use concealed carry firearms.
Other Factors to Consider


Weight
Weight is mostly determined by the type of fabrics used, and even though that was already touched upon, it bears looking into a bit more. Weight is a very important aspect of a concealed carry vest because it's only going to get loaded up with firearms and other gear, which pack a lot of weight themselves. That being said, it becomes necessary to choose a vest comprised of a fabric that is lightweight, while still being strong enough to hold all that stuff without giving out.
For this reason, manufacturers today are turning to high-density synthetic fibers for their vests. The most popular choice is polyester because again, it has a lot of properties that make it very breathable and water resistant. Often, these vests will weigh less than a pound, so they won't give much-added weight or bulk while carrying a loaded weapon and other items.
Frequently Asked Questions
q:

Is concealed carry legal?

a:

In the United States, concealed carry is legal across the country. In some cases, concealed carry requires a permit, while in others, no permit is necessary in order to carry a concealed weapon.
q:

Are concealed carry vests just for bikers?

a:

No. In fact, concealed carry vests come in a wide range of styles, and are used frequently by off-duty law enforcement. It is only recently that biker culture has popularized the concealed carry vest, and therefore are seen as the only ones to use them.
q:

Why do I need to concealed carry?

a:

For those who insist on carrying a loaded weapon on their person, some states have made open carry essentially illegal, and therefore concealed carry is their only legal option. For others, such as members of law enforcement, carry a concealed weapon is preferred in order to not draw attention to themselves, or alert the public of their presence.
q:

Why should I use a vest instead of another method?

a:

There are several methods of concealing a firearm, and it really comes down to convenience and personal preference. In some cases, such as while on a bike, a vest may be the chosen method due to the extra protection it affords the wearer, as well as the security it offers for the gun.
q:

Isn't a concealed carry vest just a photographer's vest?

a:

Thanks to their very practical design and wealth of storage, photographer's vests became a very popular choice for gun carriers everywhere. While the original design may have mimicked these vests, specialized vests for concealed carry of firearms quickly appeared.