Best Programming Games for Kids Reviewed & Rated for Fun
In a Hurry? Editors choice: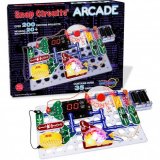 Test Winner: Snap Circuits Arcade

Are you looking for some fun and engaging computer programming games for kids?
There are
some wonderful games
that can teach kids the basics of programming in a way that is sure to make them excited to learn more about it. By bringing the complications of programming down to a kid's level, there's a cool way to introduce kids to the idea of following specific directions in order to solve problems.
The different modules provide kids with ample opportunities to complete projects, and it gives you the chance to see which are the best basic programming games for kids. These fun
learning activities
include plenty of ways to foster creativity in kids and build upon their intellectual stimulation.
We have compiled a list of the best programming games for kids. Keep reading to see which are the top ten best programming games for kids.
Standout Picks
Criteria Used for Evaluation
Adjustability
It is in your best interest to purchase one of the computer programming games for kids that offers you a level of adjustability. More than just a fun and creative way for your child to start learning about the basics of coding, the electrical components of the games should allow your child plenty of hours of play. Not only is your child likely to become engaged with the exciting, developmental toy you have given, but you want them to be able to easily snap the electronic components of the program into place, enabling them to design as many projects as possible.
If you know your child has a definite interest in science and you want them to hone their developmental learning skills, then you will want to be certain to pick up one of the programs that allow your child to easily snap the parts into place. The convenience of this feature means your child will have plenty of build-time when working on the construction of their program kit, and there will be no end to the number of projects they can easily put together. With this ability to snap the components, the electrical charges are able to travel through them with no issue, meaning your child can take their projects apart and continue to build new ones for as long as they would like. This will prevent your child from tiring of their program kit too quickly, meaning they are likely to spend hours honing their skills in coding and technology.
Durability
Since it is likely you will want your child to use their coding set more than once as they delve deep into the basics of programming, you will want to ensure your purchased product is built to last. You will need a programming set that not only helps your child grasp the concept of coding and its technological components, but its quality must be durable in order to allow for continuous use. Whether you are planning to use these kits at home for your own kids or you are a teacher hoping to utilize them in the classroom, you will need a programming set that will not fall apart after children have used them only once.
The product that you ultimately decide to buy should enable your children to design multiple projects with their program sets that allow for hours of educational play. Be sure to research just how many projects are possible for your child to create so you will know how many hours their interaction with these games can typically last. You will also want to be aware of how well each of these educational toys operates, as to whether or not they are ready to be played with the moment they're taken out of the box is also something you will want to know about in advance. Be sure to make yourself aware of what the setup for the project entails, as you want your children to begin educating themselves on the basics of coding as soon as possible.
Effectiveness
How much you can rely on the product to do its job will play a heavy role in its effectiveness. You must be careful when making your selection, as it is not only your enjoyment of the kit that must be taken into consideration but how much your children will enjoy their playtime with it. Always make sure the set you are purchasing is uniquely fun and will allow your child to design more than just one project. Since you will likely be looking to start teaching your child the basics of coding as early as possible, then perhaps look into buying a kit that has made its educational technology as appealing as possible to younger children.
In order to help your child adapt to educating themselves about STEM and Steam topics, consider buying a set that is a bit more kid-friendly. This will help with your child's ability to adapt to this form of science education, and they will be able to garner more use from the product. Some of the items we have on our list feature rhyming songs and repetitive tones to make learning about programming easier for children. The set's ability to properly educate your child plays heavily into its effectiveness, and you will want to make sure your child is comfortable during their educational playtime with it, as this will greatly impact their ability to learn from it.
Portability
Each of the coding kits on our list is lightweight and easy to transport from place to place. It's much more advantageous to you this way, as being able to carry the product around will prevent you from limiting yourself to one setting. This means your child has a chance to be a beginner's scientist in more places than just the home! Each of the parts included with the coding sets we have listed are also uncomplicated and easy to keep track of, as none of the electrical components require any advanced tools in order to be snapped into place for your kid's projects.
Style
While there are many important features to your product, such as adjustability and effectiveness, the necessity of style must not be underestimated. Most of the sets on our list come in a variety of different designs and colors, and you will want a particular style that will appeal to your child and persuade them that learning about coding is fun. You may want to consider one of the more robotic designs if you know robots is something your kid often becomes excited about, or if they're in a younger age group, then consider one of our more kid-friendly sets. The ones that have been designed to reach a younger crowd will feature lovable cartoon characters in order to teach your children basic coding definitions while also helping them learn through repetition and rhyme. You can choose from a variety of different designs for your child, but make sure the style you choose appeals to their age range in order for them to experience maximum enjoyment from the educational toy you have bought them.
10 Best Programming Games for Kids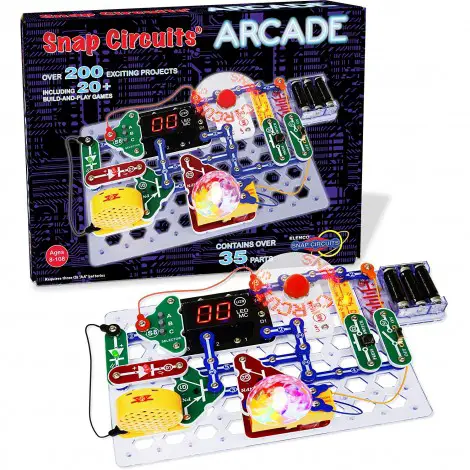 An exciting introduction to offline programming games for kids, this game provides kids with hours of engaging fun spent honing their ability to follow directions and solve basic problems. For added perks, it even has a dual LED display feature.
Smart Design
It has 30 modules and kids can complete more than 200 projects that encourage learning of STEM or steam curriculum.
Advanced Features
Children can complete projects with the aid of a programmable word fan and a pre-programmed PICAXE microcontroller as they educate themselves and have great h fun while doing it.
Cost and Value
This programming game has been placed on the market for an incredibly fair price, and you don't want to miss it. Its convenient illustrated manuals contain clear and concise instructions.

2

. Learning Resources Code & Go Robot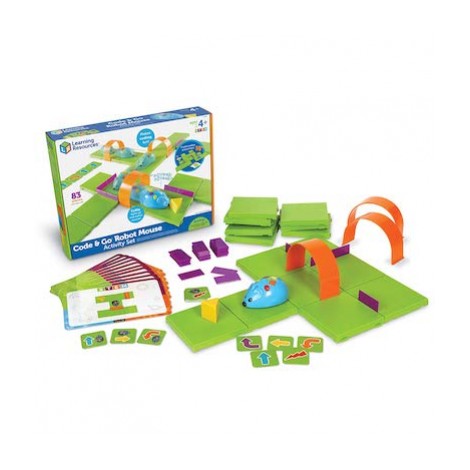 When it comes to games for teaching programming to kids, this is one of the hottest items on our list. The featured coding set makes coding a fun activity for those looking to learn visually, and this builds key skills.
Lighting Effects
It lights up and makes sounds, and it features 2 speeds along with colorful buttons to match coding cards. This turns programming into something that is very easy and fun.
Advanced Grids
This set features 16 maze grids, 22 maze walks, 3 tunnels, 30 double-sided coding cards, and 10 double-sided activity cards. It is nearly impossible to run out of fun with this product.
Cost and Value
For all it offers, this programming set is available for an incredibly fair price. The 16 maze grid feature can be used to make a 20" x 20" maze board.

3

. Let's Start Coding Base Kit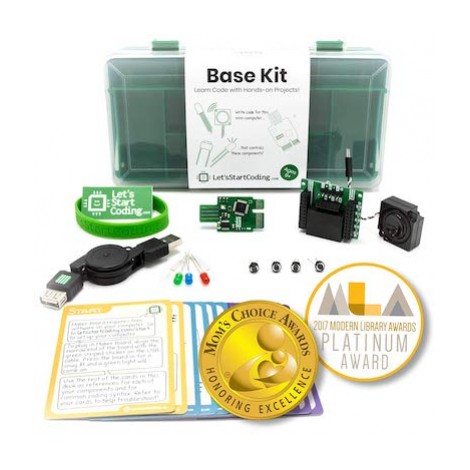 This stem kit helps to teach kids all about C++ coding while they engage in exciting, hands-on activities. Your child will be able to garner useful programming experience with this easy-to-use electronics that enables them to tinker with code writing.
Ease of Use
The free software and projects are compatible with Windows, Mac, and Chromebook computers. There are no unnecessary tools and downloads, and this product is an all-in-one package for your kids learning code.
Additional Components
This kit contains 12 electronic pieces, and it includes LED buttons, a speaker, and a microcontroller board. It also has a carrying case and reference cards for dozens of circuits.
Cost and Value
This program is available for a very affordable price. You definitely do not want your kids to miss out on learning about loops and variables in such a fun way.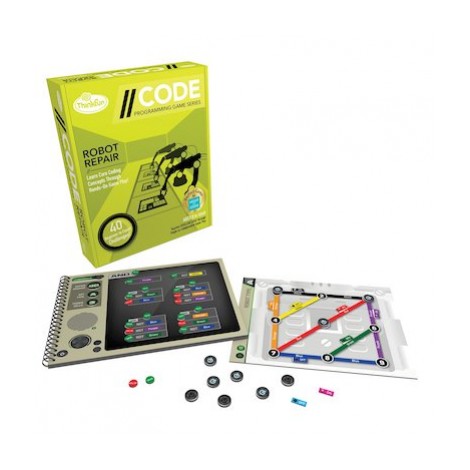 The Robot Repair coding game provides boys and girls with an exciting way to learn the basics of programming while still having a ton of fun. The instructions are easy for your child to understand as they begin to play.
Quality Content
Features four robot circuit boards and at least 40 different challenges for children to play. It also has 20 true/false tokens, 10 power cell tokens, and an informative manual.
Skill Development
Playing through engaging challenges helps children to develop critical reasoning and planning skills as they learn the basics of core programming. Robot Repair teaches them Boolean logic concepts.
Cost and Value
It's currently on the market for a fair price, and you do not want to pass on this fundamental learning tool for your kids. It comes with multi-level challenges!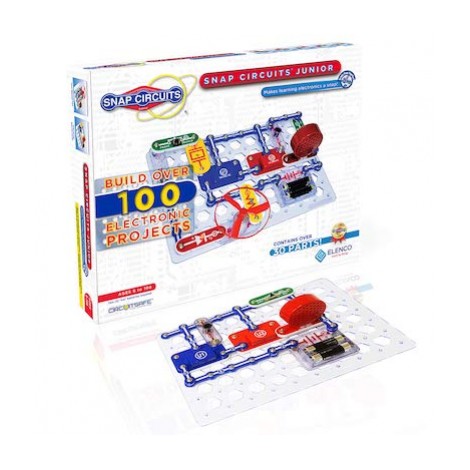 This kit allows kids to build over 100 different electronic circuit projects, and it has over 30 electronic components to add to their enjoyment of it as they learn more about STEM and Steam curriculum through their use of it.
Easy Set Up
No soldering required, as all modules simply snap together with a click to ensure solid electrical connections. Kids can then design electrical circuits with the help of the illustrated manual.
Advanced Features
It's easy to learn due to the photosensor, flashing lights, and Adjustable-Volume siren that are featured with this product. With this snap technology, children can design over 100 projects.
Cost and Value
Suitable for any budget, and you have no excuse not to set out and buy one for the kids in your life. It is the recipient of the National Parenting Center-Seal of Approval award.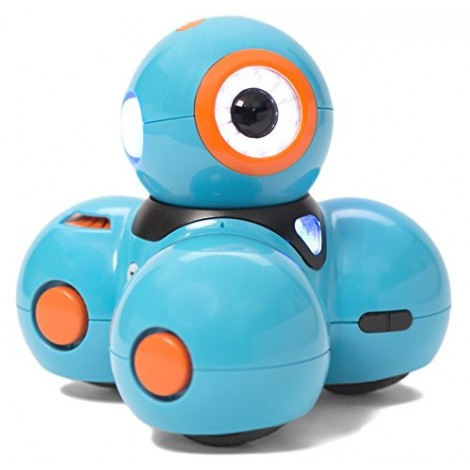 The Dash is ready to have your kids play with it the second it comes out of the box. Your child is able to control the Dash Robot with voice commands as they explore all of the product's loops and conditions.
Learning Tool
Features an open-ended learning platform that helps your child to understand the basics of tech knowledge and foster their growth as creative architects. Currently being used in 20,000+ schools.
Fun Challenge
The Wonder League offers encouraging learning opportunities and challenges to help kids grow more confident in sharing their ideas. Wonder League helps kids collaborate through problems together through developmental skills.
Cost and Value
An inexpensive product, this programming tool is currently available on the market for an affordable price. Perfect for developing critical thinking skills in the classroom or even in your home.



This unique coding program has been developed by experts, and it is suitable for preschoolers or kindergartners that are eager to learn how to code. It teaches them coding through easy and fun learning activities to help with the basics.
Smart Design
Features experiential contents based on AR and step-by-step coding with stories and characters to help the kids learn. The coding terms are easy to learn through the aid of songs.
Educational Features
This toy contains carefully selected binary code algorithms and beginner's coding terms in order to help facilitate the process of children becoming acclimated with the concept of coding through repetitive tones and songs.
Cost and Value
It has been reasonably priced and placed on the market for purchase. This toy features catchy songs such as Rhythm Rhythm Algorithm and Catch a Bug, so you won't want to miss it!

8

. Learning Resources Botley the Robot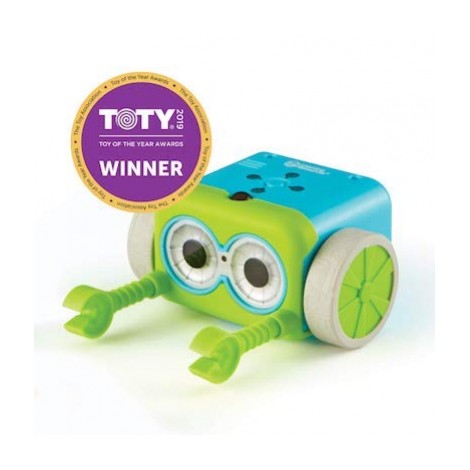 The Botley helps with developing early stem skills in your child as they play and have fun with it at the same time. Botley teaches coding with an active, screen-free play that encourages critical thinking and problem-solving skills in kids.
Advanced Features
Botley features unique screen-free coding without the use of a phone or a tablet. Its easy-to-use remote programmer easily transmits your commands as you move him around.
Logical Components
It's logic feature gives Botley the ability to detect objects in front of him and avoid them. He's able to follow looping commands and navigate obstacle courses and black-line paths.
Cost and Value
The Botley is available for an affordable price. This large activity set features a remote programmer, detachable arms, coding cards, and a beginner's guide with coding challenges.

9

. LEGO Boost Creative Toolbox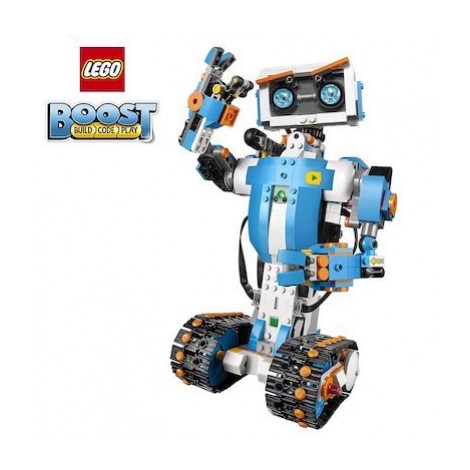 This helps introduce kids to the world of coding through the use of an educational STEM toy to build their curiosity and encourage their interest. The innovative technology associated with this product helps to make coding into something fun.
Coding Components
Boys and girls with a love for tinkering can help program Vernie the Robot to dance and rock out on Guitar4000, helping to boost their IQ through creative and fun play.
Building Features
This award-winning toy enables your child to build their M.T.R.4 (Multi-Tooled Rover 4) by choosing from a selection of tools and customization attachments to complete exciting missions.
Cost and Value
Available for a fair price, this exciting product is one you want to make sure your kids have. The instructions for all five models are included with a free LEGO Boost app.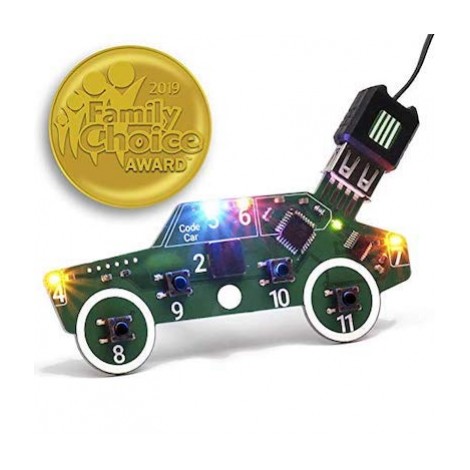 The Code Car helps kids from the ages of 8-12 to understand the technology and the basics of coding in order to help them feel inspired to do something creative. Extensive coding experience is not required for using the Code Car.
Compatibility
The free software features and projects are compatible with Windows, Mac, and Chromebook computers to allow for ease of use when learning how to code. This is perfect for aspiring STEM scientists.
Included Features
The kit contains the Code Car, a retractable USB cable, reference cards, and a box. Nothing else is needed to use this kit, as all you need has been included.
Cost and Value
The Code Car is available for an affordable price and it is the perfect gift for kids who are really interested in learning more about science, math, technology, and engineering.

Subscribe to our Newsletter