Best Wrestling Shoes Reviewed & Rated for Quality
In a Hurry? Editors choice: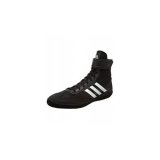 Test Winner: Adidas Combat Speed 5

Wrestling shoes are generally tightly conformed to the feet, in order to provide as much natural connection with the ground as possible. In addition, wrestling shoes will usually have high arches, designed to let the athlete be on their best when standing on their toes. But wrestling shoes do have another purpose beyond giving you the best chance in competition; they also
protect
you. Proper padding and cushioning protect the soles of your feet, strong ankle support prevents you from getting a sprain at the worst time, and wrestling shoes also protect you from more pervasive issues like athletes foot. If you're serious about wrestling, then you need to get the best wrestling shoes you can find. Here's a rundown of the ten best wrestling shoes available.
Standout Picks
Criteria Used for Evaluation
Comfort
Comfort
The reason grip isn't definitely the most important quality of a wrestling shoe is just that performance isn't the end-all, be-all for everyone. Some truly dedicated wrestlers might be able to put up with a horribly uncomfortable shoe because it gives them a slight advantage in a specific way, but for most people, a shoe that is uncomfortable will be nothing but a distraction and will prove to be a liability in a fight. Even worse, it might make wrestling something you want to avoid instead of something that you have fun doing. Make sure that your shoes have all of the high-tech qualities that you want, but above all, don't forget to make sure you can move around in them comfortably.
Breathability
Breathability
All athletics are activities that will bring out a sweat, but few more so than wrestling. It's done inside, in close quarters, and has a lot of straining against another person's muscles. In all of this, it's easy for your feet to overheat and begin to swim in sweat before long. The best wrestling shoes take this into account, letting air circulate properly through the shoe, to avoid that buildup of sweat. That sweaty accumulation can be a huge annoyance, but it can also be a major disadvantage, as increased movement inside the shoe itself could lead to you losing your footing at a key point in the bout.
Support
Ankle Support
Many of the criteria pieces will have more to do with performance or comfort, but if you want your career as a wrestler to go on for a long time, you will look for safety considerations, as well. In particular, you'll try to get a shoe that has proper ankle support. With all of the twists and turns and throws involved in wrestling, it's easy to break a limb. You and your opponent are both using tremendous amounts of force to try to overcome each other; if, even for a moment, that force is applied the wrong way, the structural integrity of your limb won't even be a factor. Few areas are more vulnerable or receive the brunt of more force than the ankles. Wrestling shoes are usually designed with that in mind, so when you're buying a new wrestling shoe, make sure that it's one that properly supports your ankle.
Weight
Lightweight
Often times, wrestling isn't so much about strength or speed as much as it is endurance. You need to be able to outmaneuver your opponent, true, and you need the strength to hold them down or to resist their holds, but if there isn't one clear advantage over the other, then it can come down to a war of attrition. Your aim, quite often, isn't so much to beat your opponent as it is to outlast them, to hold off your own exhaustion a bit longer than theirs, so that your protesting muscles are able to overcome their even more protesting muscles. In the aim of producing the least strain on your endurance, many wrestling shoes are extremely lightweight. In such an endurance sport as wrestling, having a lightweight pair of shoes can make the difference in your longer matches.
Durability
Durability
The durability of a product should always be a consideration, whether you're buying athletic wear, a new car, or a grill. No matter what a product is, you don't ever want to spend a bunch of money on something that you won't be able to use for very long. That same principle holds true when it comes to wrestling shoes, and goes double from the sheer abuse the average pair of wrestling shoes takes. Athletic activity, in general, will always put more wear and tear on an article of clothing than casual use would, and that is even truer when it comes to gear that's used for physical combat. If you spend over a hundred dollars on a great new pair of wrestling shoes, and then, halfway into the season, you need to buy another pair because the first pair fell apart, then they weren't that great a pair, to begin with. Some of the less expensive options will be less durable, and that's okay, because those are usually going to be better for those who are just entering the sport anyway, and might not continue past the shelf life of the shoes.
Top 10 Picks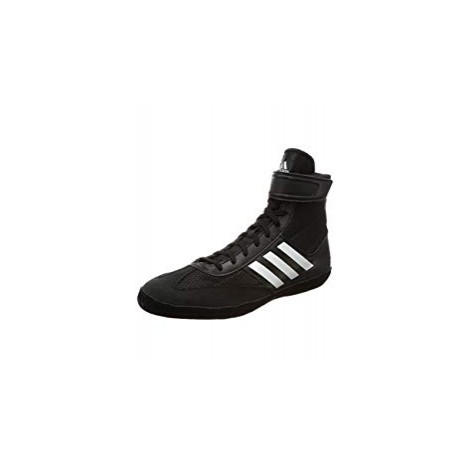 A perfect example of if it ain't broke, don't fix it, the Adidas Combat Speed 5 is our top pick for wrestling shoes. Simple, honed down, and fundamentally old-school, the first Combat Speed actually debuted in the 70s, and the shoe's traditional stylings reflect that longevity. The present iteration is the 5th version of the shoe, as Adidas has updated the shoe to beat the present-day competition.
Grip
There's a reason that speed is in the name of this wrestling shoe. The sole of the shoe offers the wearer lots of grip, letting them get moving quicker and turn sharper.
Ankle Support
When wrestling, it's all too easy to twist or sprain an ankle, especially when your footwork is particularly quick. The Combat Speed has great ankle support to prevent such injuries.
Cost and Value
The Combat Speed 5 provides an amazing return at a relatively modest price. Perfect for pros, but not too expensive for amateurs, the Combat Speed 5 is great value for anyone.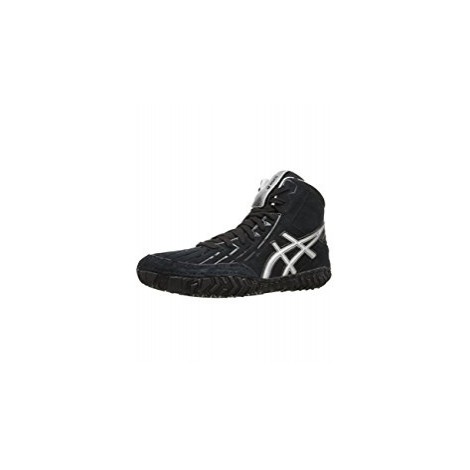 It seems fitting that the runner-up wrestling shoe is the ASICS Aggressor 3, as the majority of our list does come from either Adidas or ASICS. The Aggressor 3 is a shoe for veteran wrestlers that packs a real wallop. The Aggressor 3 is finely crafted out of some of the most durable materials and is generally one of the top choices for more experienced wrestlers.
Durability
The most stand-out feature of the ASICS Aggressor 3 is just how much of a beating they can take. The Aggressor is such a durable model, it's often one of the top choices for non-wrestlers, too, simply from how much use it can give.
Flexibility
Very tightly-fitted, the ASICS Aggressor 3 allows for some of the greatest range of mobility out of the available wrestling shoes. This is one of the primary reasons that they are favored by veterans of the sport, who can get more out of that flexibility.
Cost and Value
The Aggressor 3 is a somewhat more costly item, but with that cost, you are buying a great deal of value. The Aggressor 3 will not only perform consistently for you, it will do so long after other models, potentially saving money in the long term if you're serious about the sport.



For the best value on this list, look no further than the Adidas HVC 2. A perfect entry level shoe, the HVC 2 is the best choice for someone who is just getting into wrestling, and wants to have a decent shoe for the job, but doesn't want to invest too much, in case it doesn't stick. For that sort of entry level shoe, you want something that's affordable, but not cheap.
Versatility
The Adidas HVC 2 isn't just a great introductory shoe for wrestling, but for just about any gym sport. From the universal design and inexpensive price tag, whether you're getting into martial arts, weight-lifting, or any other gym sport, the HVC 2 is a great place to start.
Lightweight
Another factor connected to that versatility, the HVC 2 is a lightweight wrestling shoe, which can feel like you're barely wearing anything and be extremely comfortable to move around in.
Cost and Value
Out of all the items on this list, you won't find any that get you more bang for your buck than the HVC 2. The price is about as low as you can get before reaching sub-par shoes.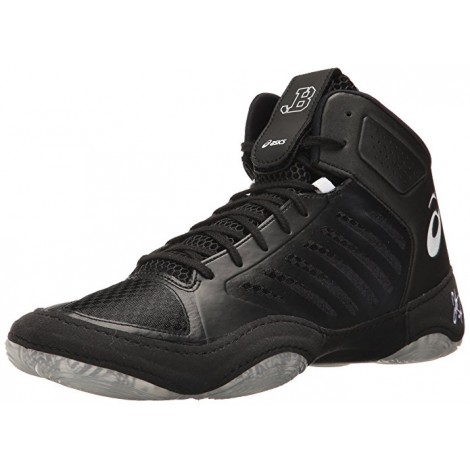 The ASICS JB Elite is a shoe that has a split-sole design, with different sorts of tread on the toes and on the heel. This allows a wrestler to utilize different stances most effectively, switching seamlessly from support to speed. The flashy design of the shoe is just an added bonus on top of the shoe's natural flexibility.
Immediate Comfort
Most wrestling shoes, or other sorts of athletic shoes, require a bit of a breaking in period before they can be used comfortably, but the ASICS JB Elite generally feels like it's broken in already, so it's comfortable from the outset.
Extremely Stylish
What's the point of winning if you don't look good doing it? The JB Elite is a statement worn by any athlete, with a bright, reflective gold exterior.
Cost and Value
The ASICS JB Elite III is a reasonably expensive wrestling shoe, as most tend to be, but it's not the most expensive on this list by a long shot.

5

. Otomix Stingray Escape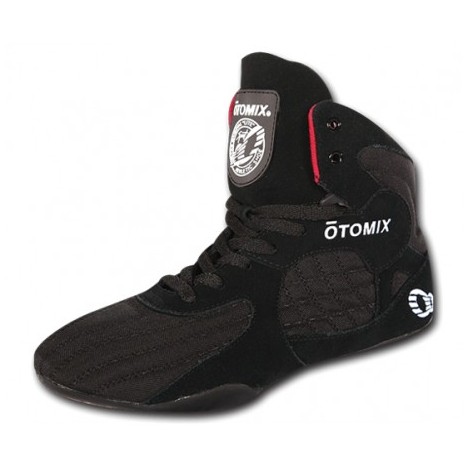 The first entry on our list that wasn't made by either Adidas or ASICS, the Otomix Stingray Escape are technically "weightlifting" shoes. That technicality is the only thing keeping them from being higher on the list. The Stingray Escape is a top-notch shoe, and can be used for wrestling just as effectively as it can for weightlifting.
Natural Feeling
Wearing the Otomix Stingray Escape has been described as wearing athletic slippers. They support the foot very well, with a high ankle, but the whole feeling is not one of restriction.
Sizing Fits Well
Picking out the proper size with wrestling shoes can be difficult, but generally, with the Stingray Escape, if you simply get your regular shoe size, the Escape should fit you perfectly.
Cost and Value
Another middling-level product, the Otomix Stingray Escape is more expensive than entry-level workout shoes, but won't run you into the triple digits like some of the higher quality shoes like ASICS will.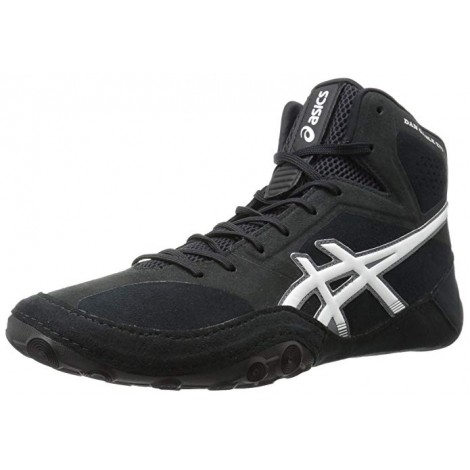 For a long time, Dan Gable has been a name synonymous with quality. Named for a true titan of the sport, the Dan Gable Evo is the next evolution in a line of shoes that has been dominant for years. The update is much more than purely aesthetic, improving everything from the grip and flexibility to the comfort and feel.
Practical and Casual Look
More than most shoes on this list the Dan Gable Evo looks like it might be an actual shoe, and it's durable enough that you can wear it on or off of the mat.
Enduring Design
With each iteration of the Dan Gable, the designers improve off of the most recent model, so the most recent version integrates a number of complex factors in a very streamlined manner.
Cost and Value
As with most ASICS, the Dan Gable Evo is not put together with the most inexpensive of materials, so the shoe will generally run you over a hundred dollars, on average, but there is real quality in the materials that you're purchasing, not just inflated value.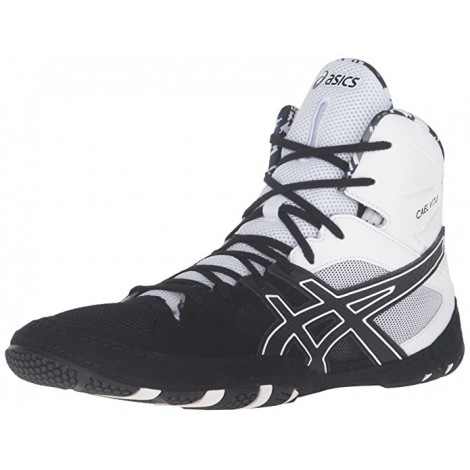 ASICS does seem to have a tendency to name great shoes after great wrestlers. In this instance, the Cael is named for Olympic champion Cael Sanderson. The Cael is a solid shoe, built for performance. There have been many different iterations of the Cael, each one better than the last, and presently, they are on the ASICS Cael V7.0.
Lacing Options
With the Cael V7.0, you have more lacing options than with most other wrestling shoes. This allows you to customize your lacing, having it tighter or looser in different areas as you need.
Moisture Protection Liner
A special liner inside the Cael deals with moisture accumulation, keeping sweat from getting trapped inside your shoe and making you uncomfortable or less able to perform.
Cost and Value
The Cael is on the upper end of average when it comes to wrestling shoe pricing, but on the lower end when it comes to other ASICS options. All in all, you get a lot of value for the shoe, but it might not last the longest.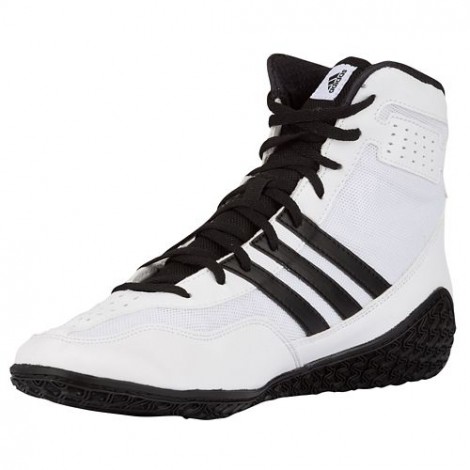 It's possible that, in a few more years, the Adidas Mat Wizard 3 might appear closer to the top of this list. It appears to be Adidas' prototype at making the perfect wrestling shoe. It's got a lot of grip, it's lightweight, and perfectly balanced. Each iteration has had some issues, though, so time will tell whether the new Mat Wizard 3 will become one of the best.
Adidas Stripes
This is one shoe where those three stripes don't simply serve an aesthetic purpose. On the Mat Wizard 3, those stripes actually add durability to the mesh at the middle of the shoe, making them stronger in the central support, promoting a better stance.
Flexible Base Layer
The base layer of the shoe, the central part upon which the rest of the shoe is based, is quite flexible in the Mat Wizard 3, allowing for a great deal of mobility and agility.
Cost and Value
Adidas seems to be the reigning king at providing a great product for a reasonable price. In fact, out of everything on this list, only the HVC 2 will beat the Mat Wizard 3 when it comes to price and relative value.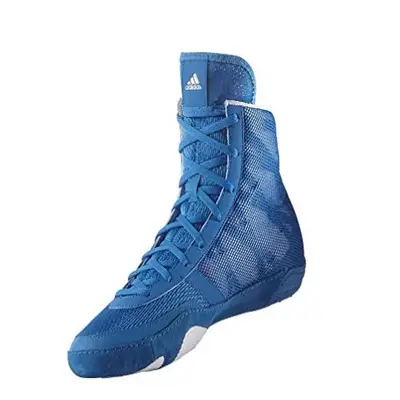 The Adidas Pretereo III comes as a surprising addition to our guide, as they aren't as well-known as the others we feature. However, they hold their spot very well against them. Featuring reinforced ankle zone and supportive heel structure, these wrestling boots were created to allow you to be as comfortable as possible while still providing extensive protection to your foot and ankle area. Having this feature ensures you are protected no matter how many moves you make or how you land on your feet.
Sticky Rubber Outsoles
As previously mentioned wrestling requires a lot of moving around and having contact with the ground; therefore, you want a pair of shoes that offer as much traction as possible. These shoes feature a layer of sticky rubber as part of the outsoles in order to provide traction in all directions. Having this additional layer of sticky rubber brings another layer of confidence while being on the field.
Single-layer Mesh Upper
You want a shoe that will allow your feet to breathe while still being versatile and engaging. Featuring a single-layer mesh upper these shoes have the ability to provide maximum breathability while still being lightweight. While this is not the easiest to achieve due to most breathable shoes being a bit heavier and/or denser in order to have that well-ventilated aspect to them; however, these shoes provide this necessary feature without compromising its natural integrity.
Cost and Value
As expected wrestling shoes are a bit on the pricier side due to all the added features they offer. These, on the other hand, are priced extremely reasonable which is a win-win for everyone, you receive excellent quality that won't break the bank.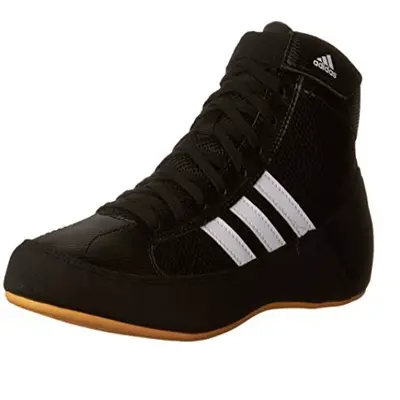 To end our selection, we wanted to find a pair of classic shoes that have exceptional features to offer, Adidas took it upon themselves to create a shoe for the wrestler who is dedicated to the sport. Featuring all the bells and whistles of a traditional wrestling shoe, this one takes it a step further by expanding on their breathability feature. Adidas wanted to create a shoe that allows your feet to breathe even during the hotter months and when you are using them for an extended amount of time.
Support
In order to maintain the classic aesthetics and feel of a wrestling shoe, Adidas didn't change much or take away from the shoe instead they decided to add key features such as synthetic suede, and synthetic leather overlays for a lightweight, durable support. Having this feature allows the shoe to remain true to its identity while having additional supportive characteristics.
Multipurpose
Not only are these shoes excellent for wrestling on a regular basis but they are great for other sports; including mixed martial arts, boxing, MMA, among other physical contact sports. You might even notice you enjoy wearing these on a regular basis for physical activities such as walking.
Cost and Value
Interestingly enough these shoes have a small window of price differences, yet they are quite affordable. Adidas is such a well-known brand that you might not find such a good price for such a quality product. The product is well constructed, easy to use, and is extremely versatile the perfect blend to create quality.

Subscribe to our Newsletter