Best Point and Shoot Cameras Reviewed & Rated for Quality
In a Hurry? Editors choice: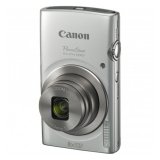 Test Winner: Canon PowerShot ELPH 180

Not all of us have the desire to learn the nuances and technical aspects of shooting stills or videos on professional-grade
DSLR cameras
. Many people just simply want to capture a moment forever without the hassle or complications that come with learning the tricks of the trade. To be blunt, not everyone wants to be a photographer. If you're any of those, and you don't see the need to waste money with one-time-use cameras, the "point, and shoot" camera is the best bet. Nearly all completely auto, the point and shoot cameras or non-SLR digital cameras do the heavy lifting and let you enjoy the awesome results.
Standout Picks
Criteria Used for Evaluation
Materials
As most of the items on our list are coming from extremely reputable electronics companies, with a long-standing and historic career in manufacturing and designing, we didn't worry about the build for most of our time plucking items. The handful of large, household names in the imaging or photography world is extremely reliable in nearly one hundred percent of the consumer goods they put on the market.
That being said, there are a few unknown or little-known companies on this list, and with those, we really took a deep dive into how they're made and with what are they made of. For the most part, you're going to find a lot of hard plastics and metal in digital camera build. The bodies tend to lean towards the metal materials when considering the frames, but it's not usually the body of the camera that fails you first when it comes to the more budget-friendly options. It's the electronics.
Unfortunately, as nearly all the consumer electronics worldwide are closed systems, built with the express intention of never having you go inside of them (very much the same thing can be said for digital cameras), it's not often that you can tell from spec sheets or promotional material how well the innards are designed and put together. When it comes to electronics, you can usually rely on two factors: User reviews, and price. The more expensive the electronic, the better it is made (usually) and the higher the quality of the parts within it. You can also trust that user reviews will be the best and first place to find out about things giving up on those poor unfortunate test consumers.
Features
While there is a very decent basic level of expectations regarding what a camera has within it, and the ability of said camera is expected. We have all come to assume that a modern digital camera will have a decent -- roughly twelve to thirty -- megapixel count on the imaging sensor, a semi-relevant optical or digital level zoom, a good display screen, autofocus, yada yada. The only true variety at similar price points is going to be in the flair. The juice of the squeeze. For instance, is the camera waterproof? Is it dust-proof? Shockproof? Does your digital camera have the ability to connect wirelessly to other devices via WiFi, or NFC signals? Will it connect to mobile devices, printers, and computers via Bluetooth? Examples of the extra additions to cameras are plentiful, and we're not going to bore you and go through them all there. But it was key to keep in mind a variety of bonus features when comparing a lot of cameras that hovered around the same price points. And you should too while you shop for the best one to suit your needs.
Value
While there is a very decent basic level of expectations regarding what a camera has within it, and the ability of said camera is expected. We have all come to assume that a modern digital camera will have a decent -- roughly twelve to thirty -- megapixel count on the imaging sensor, a semi-relevant optical or digital level zoom, a good display screen, autofocus, yada yada. The only true variety at similar price points is going to be in the flair. The juice of the squeeze. For instance, is the camera waterproof? Is it dust-proof? Shockproof? Does your digital camera have the ability to connect wirelessly to other devices via WiFi, or NFC signals? Will it connect to mobile devices, printers, and computers via Bluetooth? Examples of the extra additions to cameras are plentiful, and we're not going to bore you and go through them all there. But it was key to keep in mind a variety of bonus features when comparing a lot of cameras that hovered around the same price points. And you should too while you shop for the best one to suit your needs.
Accessories
You may want your camera to do all the heavy lifting and we understand. But you still want a few knick-knacks to go along with the camera to make it easier to us. A carrying case, a few extras that make it easier to travel and move with a camera on your arm. So we're on the lookout for cool features as we make our list.
Battery Life
The best camera in the world is no good if it doesn't work. So no matter if you're out of the afternoon or out in the wild for weeks at a time we'll keep an eye on battery life just so you can feel comfortable knowing that your camera will work when you need it.
10 Best Point and Shoot Cameras
1

. Canon PowerShot ELPH 180


You would be hard pressed to find a company in photography and digital imaging technology as renown and popular as Canon. The Japanese camera and imaging company have been at the forefront of the industry since the introduction of these things to the consumer market. It has played a tied fiddle at the top with Nikon for a while now, and has a tremendous offering for all those looking to get into still or video capture, regardless of the level of intensity. That's what the Canon PowerShot ELPH 180 does best, it's wonderfully simple.
Megapixel Sensor
The PowerShot line-up from Canon is the "go to" for those looking for a quality point and shoot camera without having to spend all that much. The PowerShot ELPH 180 is truly incredible with a twenty-megapixel image sensor, this camera will take stunning photos, in any atmosphere. The 20mp sensor pairs extremely well with the onboard Digic processor, and the PowerShots near standard eight times optical zoom.
The Bundle
As you will see later in this list, plenty of online retailers can take things like the Canon PowerShot line-up and throw in a ton of extra stuff for nearly the same price as just the camera itself. The Bundle here from Imaging World comes a travel pouch (padded) for your camera, a SanDisk memory SD Card, a tiny gorilla style tripod, a card reader (an essential piece of kit) and a memory card wallet. They even offer this bundle with the classic Silver colored PowerShot ELPH 180 and the Red version which is a beautiful crimson shade.
Cost and Value
For a relatively low price point, you can have yourself one of the most powerful, one of the most simplified, one of the smallest point and shoot cameras ever made -- let alone, on the market today. Canon is a king in a throne room with two crowns, and you just can't go wrong putting in a bit of dough to get the quality they put out to consumers. The bundle value is over a hundred dollars of goods, for half of that price (just the camera alone is listed at just over a hundred dollars).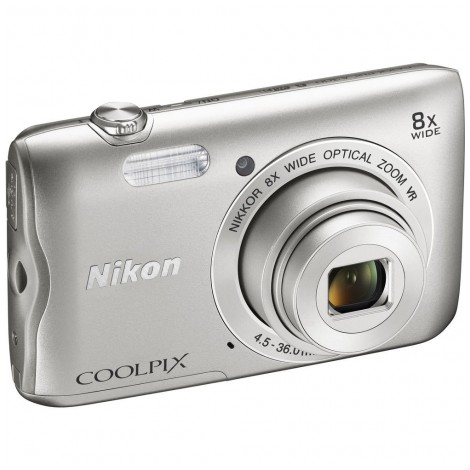 The other king in the castle, Nikon, needed an answer to Canon's control over the simple, and small vacationers digital point and shoot camera. Which is exactly where the Coolpix line-up was bred. And to be honest, I think they won the name game. It is far cooler to take out your Coolpix camera, something that sounds modern and internet friendly than to find your PowerShot, something that sounds like a Super Mario tennis move. They look very similar, but the innards offered from the two companies are very different.
Nikkor History
Nikon has been around longer than it has even been called Nikon, via their image lens company dubbed Nikkor, which was born from a business making lenses and scopes for space missions, astronomy, and weaponry. Having the Nikkor pedigree behind a camera smaller than your average smartphone, that you can just slide into your pocket is an astounding future that many folks never would have thought was possible. The Coolpix A300 Digital Camera is equipped with the Nikkor 8x Wide Optical Zoom lens, with an auto cover door, and extremely quick auto-focus.
The Butter on the Bread
Nikon's Coolpix A300 Digital Camera comes standard with a gorgeously sharp two point seven inch LCD screen (which will play your 720p video recordings very nicely for playback). There's a standard built-in WiFi and NFC connection, and a far above average Bluetooth chip for easy connection to digital printers, computers, and smartphones. It's been bred down into the simple for taking stills or clips, but it builds up in its ability to cut cables, feed your memories, and to avoid being a burden during your adventure.
Cost and Value
There's no crust to cut around here. The Coolpix is a gold standard for pocket-sized point and shoot cameras, with a few bells and or whistles that aren't always expected from other cameras on the market. Yet, Nikon's listing for the wondrous example of all you'll ever need is on at or slightly below the one hundred dollar mark, which is a perfectly average price, for an above average solution to your needs.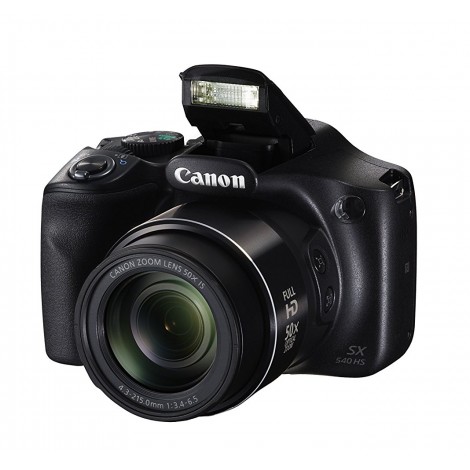 Yup, our top ten list consists of two different cameras from the same manufacturer, and from the same series. However, the PowerShot SX540 is a bit of a juggernaut in terms of comparison to other point and shoot cameras. Resembling a shrunken version of Canon's line-up of premium DSLR cameras, the PowerShot SX540 doesn't look like a normal point and shoot, and it shouldn't because here you've got the closest thing to that line that separates amateurs or ease-of-use photography, and professional grade.
The Kit
When you look at the standard kit of a camera, you're going to be searching for sensor density, zooms, and general common technological advancements in imaging hardware. With the Canon PowerShot SX540, you have a twenty point three megapixel CMOS sensor -- the same sensor that is in some of their flagship DSLR camera bodies -- with a wonderfully excessive fifty times zoom attached to the front of it. There's a built-in and very crisp Digic six image processor that will turn out beautiful images from wherever it is you take it. This is (by far) the closest thing to professional photography you can get, while still holding onto the ease of use needs of the non-SLR digital cameras.
The Flash
Extras are nice, and while they shouldn't be the main focus when shopping for your new digital camera, there is some quality of life improvements when it comes to the flash of the Canon PowerShot SX540 digital camera. If you consider that the goal is simplified photography or video, these could be crucial. The SX540 boasts a blazingly fast built-in WiFi and NFC data connections, allowing you to send or receive an image or video data wirelessly to printers, computers, or your mobile device. On top of that, you get some impressively simplistic software designs like the Story Highlights feature that compiles images and videos from specific events, locations, or recognizable faces into groups for simpler storytelling.
Cost and Value
The Canon PowerShot SX540 isn't going to sway you if you're looking for a solid budget point and shoot, but you will thank yourself for the splurge when you sit back and enjoy some of the best photographs and videos that this level of imaging technology can offer. All at a third of the price of the cheapest introductory professional DSLR.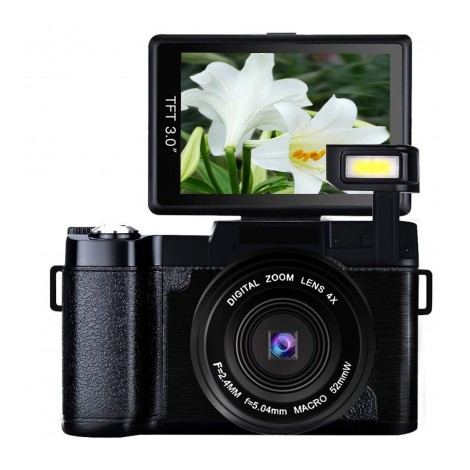 So you want to stare at your own face, and you expect that you've got enough to say that is both refreshing and meaningful that you need a vlogging camera. Well, this camera was designed specifically for that reason. You may not have heard of the brand Sunlea before, but you might want to freshen up because this company is trying to make your recording days a heck of a lot easier with their "flashy but budget" camcorders and vlogging cameras.
The Screen
The biggest part of finding a device for vlogging is the vanity filled necessity to be able to see yourself while the front of the recording device is pointed at you. This is important for framing, and attachment. But a lot of expensive cameras and DSLRs have fixed in-body screens (while only a few have "flappy" screens). The screen on the Sunlea Vlogging camera was built with one thing in mind, flipping up and showing the author of the vlog what they look like on camera. It's a three inch, full frame display that can rotate a complete one hundred and eighty degrees.
Not Too Shabby
For a relatively unheard of -- okay, they're pretty much completely unheard of -- company to come out swinging with a "premium budget" camera for vlogging is ludacris. But they did. And what they brought with them is rather impressive at this price point. The Vlogging Digital Camera from Sunlea boasts a twenty-four-megapixel camera sensor, with the ability to record video in sharp 1080p resolution (though the frame rate isn't documented anywhere we could see). That's a whole lot of camera to come flying in from left field.
Cost and Value
The Vlogging Digital Camera from Sunlea is about the same price as the Canon PowerShot ELPH models, and Nikon's A300 (both listed above), but it does far more than those little compact cameras. The adjustable screen and 1080p video help make this an absolute dream option for those looking to do what it was intended for.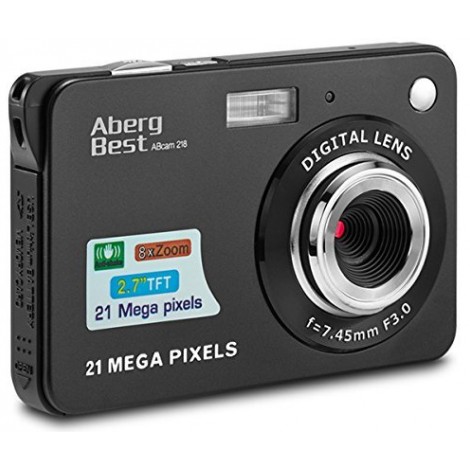 Never heard of AbergBest? That's okay! Neither had we until we put together this list. There are not a lot of reasons to pick the budget options when it comes to purchasing technology. But let's say you're about to head on a vacation, or a backpacking trip and you're not that keen on hauling around a professional-grade DSLR, nor are you desiring to spend hours editing. Then, let's pretend that you've got a strong discomfort surrounding damaging an expensive camera on a trip, or being robbed. Well if you spend less than fifty bucks on what's essentially the modern equivalent of a throwaway single-use analog camera, going the budget route might ease your mind of all those worries.
The Bread
Aberg Best's internal and mechanical components here aren't anything to write home about -- but if you are overseas on vacation or work, you should write home anyways, parents love that stuff -- but that doesn't make this any less of a great camera choice. The twenty-one-megapixel sensor paired with its eight times the optical zoom is both great standards. But when you take into consideration that all of those things are packed into a camera about the same size as your debit card, they become amazing.
The Size
Nothing says headache-free ease of use quite like the proposition of having a camera smaller than your phone. The Aberg Best ABcam 218 is a fraction of the size of any other decent camera on the market. It's so small you might not even remember that you have it on you -- though you should try to remember it's there, because the whole reason you brought it along with you was to use it. The exact listed dimensions for the technological marvel are 3.7 inches by 2.4 inches by 0.9 inches. It's not even an inch thick!
Cost and Value
It's usually considered budget if the product isn't made very well, and is of a completely replaceable price range. The ABcam218 from Aberg Best is one of those things, and it's not the poorly made part. For the price of feeding four at your local McDonald's, you can capture the memories of your trip, of your life, of your world. All with glorious detail thanks to that abnormally high (at this price point) megapixel count.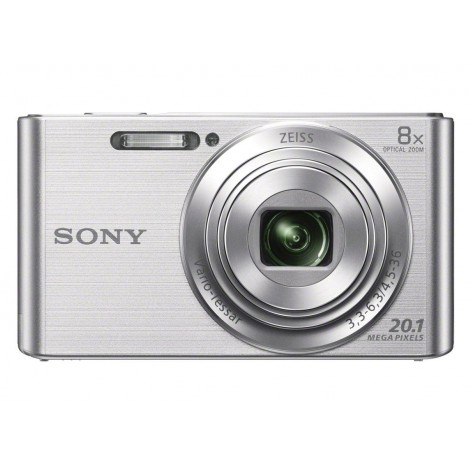 A new challenger has entered the fight! It's pretty common for most people to forget that Sony has a very fast horse in this (and the professional DSLR) race -- I even forgot about them when it came time to begin putting this list together. The Sony DSCW830 (okay, so they're not going to win any awards for their naming convention) is a PowerShot and Coolpix combatant, and the popular electronics manufacturer isn't holding anything back when it comes to the point and shoot offerings here.
The Bread
Featuring a blazingly fast shutter and a twenty point one megapixel camera sensor, the DSCW830 is a fantastic, and lightning quick pocket digital camera. The clarity of the photos you take will be beautiful, and only ever outdone by the speed at which you can take them. The onboard software comes with nifty pre-rendered picture effects (or filters, as the kids would call them), and has a delightfully easy to use panorama shooting mode. The standards of this line-up of point and shoots is far above what is expected here.
The Style Game
Not one to be outdone in the category of looks, Sony has obviously put a lot of time and effort into designing the look of this small digital camera, probably more so than they did on the internal components. The DSCW830 from Sony is inarguably the sleekest and coolest looking rectangular point and shoot. With a brushed metal finish over a silver hue, the DSCW830 is as much an Aston Martin in your pocket as your Rolex might be on your wrist. It's a darn gorgeous body.
Cost and Value
Only number six on our list and we've already got a very firm idea of what the average cost for a premium and paired down point and shoot digital camera should cost you. The Sony DSCW830 hovers around a similar price point as its main competition from Canon and Nikon. There's a ton packed into this tiny, but stunning camera. It does lack some of the more finer improvements that technology has made, what with no wireless communication on-board, but that shouldn't disqualify the prettiest camera on the market from your options.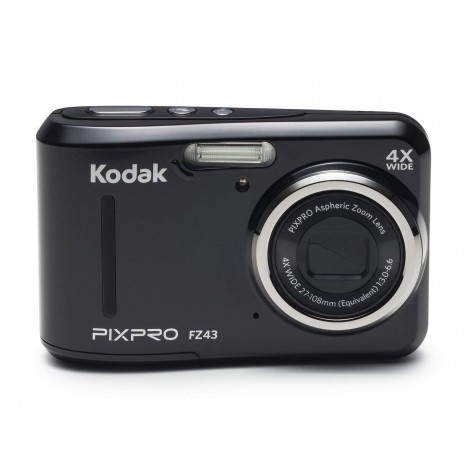 Kodak hasn't seen the most kindness over the passing of time. What was once the most recognized name in consumer-level photography, the brand now lives near the top end of obscurity, while still making affordable, and spectacular cameras at every intensity level. I began my photography career on a Kodak when I was young, but the modern world sees little place for them in comparison to the heavyweights of today.
The Bread
Kodak has truly struck a chord down the middle of the road margins for the market with their PixPro FZ43 camera. What some might consider a combatant in the Coolpix vs PowerShot vs *insert Sony's over complication series of numbers here* war, the PixPro kind of floats below them, in reality. With a sixteen megapixel sensor strapped to a four times optical and six times digital zoom, the PixPro is a very sturdy standard for point and shootdigital photography. Match those decent innards with Kodak's decades of proven build quality, and you've got a very great camera.
Los Angles
No, I didn't spell the great Californian city name wrong. I tried to make a joke out of a common misspelling, and tie it into the next feature talking point. But now, as I have felt the need to explain it, I realize that perhaps it wasn't a great joke to begin with. Especially if you consider I now have to stare at that squiggly red line telling me I spelt it wrong for the rest of my days. The Kodak PixPro is one of the only pocket sized digital cameras to offer a wide angle lens standard. The 27mm Wide Angle from Kodak is built-in, and helps you capture far more than other lenses on other cameras will.
Cost and Value
When we mentioned that Kodak is slightly below the big names we meant it, and it seems even they are aware of the pecking order today. Which is why their point and shoot camera comes with a slightly below-premium price. Listed at just over eighty bucks, you get a whole lot of awesome camera to help you freeze your memories in time.

8

. Canon PowerShot G9 X Mark II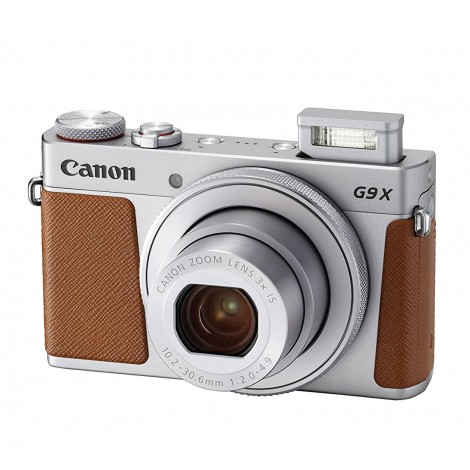 Move over Fujifilm, we've got a big boy putting on their hipster costume and storming your mead tasting event! Canon has really done … a thing with their PowerShot offshoot line the "G" series. This, the G9 is a wonderfully adorable attempt at being as cool as they can be, without adopting the name (and the pending lawsuit) of the Nikon "Cool" pix line-up. At this point, Canon can do whatever they want with the outside of their cameras as long as the insides remain on the cutting edge of imaging technology.
Hipster Heaven
Oh man. Where does one start? How about the Quinoa-burp-inducing faux-leather accents? The silver body (if you opt for the silver version) is wonderfully juxtaposed with the brown fake leather accents for that extremely sleek but still retro look. Canon offers a wide variety of accessories to boost your hipster status with their G9 and the rest of the line-up. Faux-leather carrying cases, camera straps, you name it. There's something to be said for putting that much time into the stylings of such a small digital camera.
The Juice
The Canon PowerShot G9 X Mark II is dripping in features, so we had to throw them all into one section. It comes equipped with a 20.1-megapixel camera sensor. It has a Digic 7 image processor with subject tracking auto-focus. It has wireless communications via WiFi, NFC, and Bluetooth. A wonderful preserving three times optical zoom. A three-inch touch panel LCD screen (though it loses points for not being on a swivel), and it has one of the fastest shutter speeds of any digital camera on the market. It has a large 8.4 frames per second shooting capacity.
Cost and Value
The Canon Hipster Dumpster -- error. I mean PowerShot G9 X Mark II -- is a premium version of an already excellent line-up of point and shoot digital cameras. The price average reflects that. But don't let that fool you. There is more packed into this tiny, adorable vegetarian package than most professional DSLRs have. This is an astounding camera, at any price, if you're searching for the easy to use capturing of time.

9

. Panasonic Lumix DMC-TS30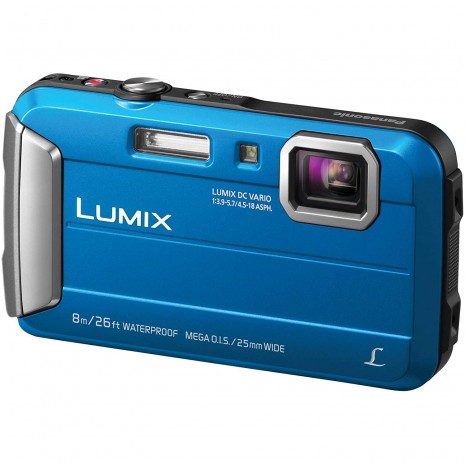 Leave it to an electronic company like Panasonic -- a brand that has been great over the last few decades, but hasn't lead in any market -- to revolutionize, and popularize the "Lifeproof" digital camera for consumers. This futuristic-looking point and shoot camera is the hybrid of everything GoPro, and everything Canon PowerShot. It's the world's best in world traveller cameras.
No Stopping Me
We tend to baby our electronics. To no real fault of our own. The market has inflated exponentially over the last few years and refuses to slow down, which means we pay more for the best, and we can't really afford to replace them easily. So we baby them. The Lumix line from Panasonic aims to dissolve that fear. It's shockproof, waterproof, dust-proof, and comes with a bag of accessories that will stop it from sinking, clean it up, and keep it attached to your hip at all times. This is the champ of rugged point and shoot photography. No competition.
For Your Everything
Up to a depth of eight meters, the Panasonic Lumix DMC-TS30A is a beautiful, and high-powered underwater camera. Take it out of the water, and you've still got a very versatile digital pocket picture taker. The sixteen-megapixel camera producing stunning shots and when paired with four times optical zoom, a bright torch flashlight, and video recording up to 720p, there isn't much you can't trust this camera to do.
Cost and Value
If you were to take all of the capabilities of the premium point and shoot cameras like the Canon PowerShot or Nikon Coolpix lines and made the protected from all the elements (up to a certain extent), you'd get the Lumix from Panasonic. All of which is well worth the price point you'll pay for this option.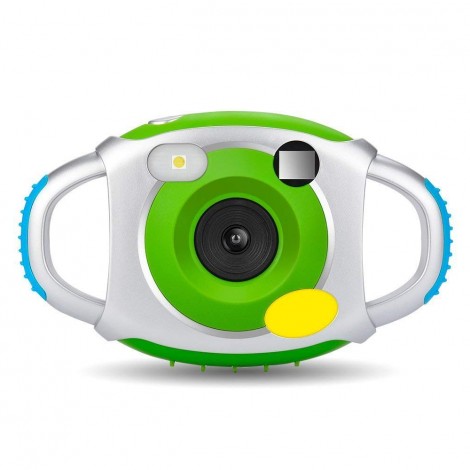 Maybe, my parents, we're trusting. Or maybe they weren't that sharp. Most likely, they just didn't pay that much attention to what I was doing. But I can so vividly remember the first time I held a camera (analog at that time) and it just froze me. I was obsessed early, but most kids don't get the opportunity or exposure to the beauty of still photography at that early of an age. But what if they could? GordVE is seeking to change that.
Kids Camera
That might sound like a scary thing. But designing a product from the ground up to support the young budding photographer in your life is a keen and brilliant idea. Make it mostly competitive regarding technology, and you've got a perfect gift for any child with an eye and an aspiration. Made with a rugged body, and silicon wherever it can afford it, the Creative Kids Camera is fairly shockproof. Never worry about handing your child an overly expensive and fragile piece of kit again.
Walk the Walk
It would be far too easy for the manufacturer to put a protective case around a garbage camera and call it a day, but the Creative Camera for Kids by GordVE is surprisingly high quality. On the inside anyways. Sure, the max photo size is 5 megapixels, but that helps with the restricted square framing. What is shocking is that the Creative Kids Camera can shoot video in 1080p. There will be a whole busload of newly seeded filmmakers coming out of the woodwork once this generation grows up.
Cost and Value
It's very affordable. It's childproof(ish). And it's not yours. How much more could you be sold on this camera? Even if your child does manage to maim the gift, it's the cheapest camera on this list (and one of the cheapest digital cameras on the entire market) so you truly can't be all that upset if you're forced to replace it. There is a ton of value in this device, and in exposing young people to all sorts of art forms.

Subscribe to our Newsletter