Best Lever Action Rifles Reviewed & Rated for Quality
last updated
Jul 08, 2019
Did you know that lever action rifles have been around for almost 200 years? In fact, this style of rifle was one of the first magazine fed, infantry rifles to be used by a country's military--namely by the United States during the Civil War.
While this rifle revolutionized warfare in the era it was created, it is not a popular wartime weapon nowadays as it is hard to fire when laying flat.
Instead, this is an age-old and modern-day favorite of hunters who use this style of rifle for short and medium range hunts. Ideal for use in bushlands, scrub, and forests, this product works well in cover. And because this style of gun isn't designed for left-handers or right-handers, it can be used ambidextrously.
So we've pulled the best of the best lever action rifles so you can be sure to bag that deer on your next hunt.
25
Researched Sources
3000
Reviews Considered
15
Hours Researching
10
Products Evaluated
Materials
Application
Features
Size
Value
By Default
In Depth Review Top 10
Henry Octagon Frontier Rimfire
Marlin® Model 1895 Big Bore
Browning BL-22 Grade I Rimfire
Winchester® M73
Marlin® Model 336
Browning BLR Lightweight
Marlin® Model 1894
Pedersoli 1886/71
Mossberg® Model 464 Rimfire
Henry .45-70
Table of contents
Criteria Used for Evaluation
Other Factors to Consider
Frequently Asked Questions
Sources
10 Best Lever Action Rifles
1

. Henry Octagon Frontier Rimfire
Blued finish on barrel and receiver
Made with real American walnut
Holds 12 rounds
Octagonal barrel for heavy, straight shooting
Incredibly affordable option
Hunters take issue with the front sight
The Henry Octagon Frontier Lever-Action Rimfire was what won the West and it remains one of the most popular guns of hunters still today.
It provides and fast and accurate shot that is bolstered by its incredible craftsmanship, and it is also a beauty to behold as well. Plus, this premium quality product maintains an affordable cost even in today's market and is made right here in the U.S.A.
Read more
Beautifully Crafted in Blue Finish and American Walnut
The Henry Octagon Frontier Lever-Action Rimfire is a beautiful gun. The steel receiver and barrel are blued deeply in their finish. This is a process by which steel is treated to help to prevent rusting and corrosion.
The fore-end and straight-grip butt are also beautifully crafted in American walnut. Not only does this styling stay true to its 1800s aesthetic, but it also provides a super sturdy base and solid grip.
Weighty Octagonal Barrel Provides a Steady Shot
The Henry Octagon Frontier Lever-Action Rimfire Rifle features an octagonal barrel that serves a few purposes. First, it works to add weight to the front of the gun so that you can get a steady and straight shot. It also works to help heat dissipate more quickly.
The barrel and the high-capacity magazine are secured to the fore-end with a barrel band made of metal. The Marbles rear sight is a semi-buckhorn adjustable rear site with a reverse-diamond insert, while the front sight is dovetailed with a brass bead.
The receiver of the gun is grooved to accept ⅜ inched ring rifle scopes This gun is a .22WMR gauge and it can hold 12 rounds. It is an ambidextrous gun that weighs just 6 and a quarter pounds so it's incredibly lightweight and easy to take with you on the go.
Cost and Value
The Henry Octagon Frontier Lever-Action Rimfire Rifle rings up at the bottom of our price range and we love its value because it is beautifully handcrafted in the United States with quality materials, all at a price that won't break the bank. Couple that with its steady, fast firing power, and you've got one heck of a straight shooter.
2

. Marlin® Model 1895 Big Bore
6 heat-treated steel forgings
Walnut stock and for-end treated with Mar-Shield
Solid and flat receiver to keep out debris
Loading gate and ejection on side
Incredibly smooth firing
Some issues with quality control
The Marlin® Model 1895 Big Bore is another great hunting companion. It only weighs about 7 and a half pounds so it won't break your back as you traipse through the woods with it to your favorite hunting site. It is beautifully crafted and delivers a shockingly smooth shot that you will hardly believe. It is a great option for big game in North America.
Read more
4+1 Round Capacity
The Marlin® Model 1895 Big Bore features a 22-inch long barrel and is a .45-70 government gauge gun. The safety is a hammer block and the loading gate and ejection are both on the sides. It features a tubular, four-shot magazine.
Walnut Finished in Mar-Shield
The Marlin® Model 1895 Big Bore Lever-Action features 6 heat-treated and machined forgings from steel for extra strength. It has a blued finish and the walnut stock and fore-end have been treated with Mar-Shield to protect them from harsh elements. They can be cared for with pledge wax.
The rear sight is an adjustable folding semi-buckhorn while the front sight features a Wide-Scan hood and brass bead.
The receiver of the Big Bore is solid and flat on top which serves to keep out debris, snow, and rain. It also makes it an ideal place to mount your scope.
Cost and Value
The Marlin® Model 1895 Big Bore rings up in the middle of our price range and we love its value because it is a compact option with incredible detail to finishings and craftsmanship that work to ensure the longevity and functionality of this gun.
3

. Browning BL-22 Grade I Rimfire
Incredibly fast ejection and loading
High-gloss finish and etching on walnut
Easy-to-load tubular magazine
Can hold 15+1 rounds
Sights work quickly and accurately
Barrel sensitive to heat after heavy use
The Browning BL-22 Rimfire is as speedy and efficient as it is beautiful. Finely crafted with small game hunters in mind, this gun is incredibly lightweight at just 5 pounds and is the perfect add-on for any of your outdoor adventures.
Read more
Eject and Load with Rapid Speed
The Browning BL-22 Rimfire is lighting fast. With a simple flick of the wrist, you can eject one cartridge and load another. This product is almost as fast as a semi-automatic gun but it still maintains the reliability that you have come to count on from a lever action rifle.
The cycle action is just 33 degrees. And you won't have to worry about pinching your fingers with this puppy. The trigger stays together with the lever and the trigger guard to protect you.
Fast and Accurate Sights
The Browning BL-22 Rimfire features steel that is finished in high-blue. The walnut stock and for-end are finished in high-gloss and feature checked etchings to accentuate the gorgeous natural quality of the wood.
The rear sight is a folding one and the front sight is made from steel and is dovetailed to offer up fast and accurate sight. The receiver is grooved to accept scopes with ⅜ inch rings.
The magazine on this gun is tubular and can hold 15+1 rounds. It is easy to load and accepts .22 long rifle, long, and short ammunition. Its hammer has 3 positions.
Cost and Value
The Browning BL-22 Rimfire rings up towards the bottom of our price range and we love its value because it has a super fast action and is incredibly lightweight. Plus, you won't have to shell out tons for all of the innovation and thinking that went into this gun's creation.
Easy to operate loading gate of steel
Premium Marble Arms and semi-buckhorn sights
Can hold 14 rounds at a time
Walnut is oil finished for deep, rich color
Crescent butt for shoulder security
The Winchester® M73 is one of the most premium items on our list and it shows. The deep, rich color of the walnut and the smooth steel gate loading, along with premium sights work together to create a product that is as easy to use and effective as it is good looking.
Read more
Classic Walnut Forearm and Stock are Oil Finished
The Winchester® M73 features a classic forearm and stock of walnut. But what makes this product a bit different is the finish of the walnut components. The oil finish of the walnut gives it a darker and richer color.
To add to the classic aesthetic of this gun, the stock features a crescent butt that has been capped in blued-steel. Not only is this a beautiful touch, but it also works to secure the butt of the gun to your shoulder so that it won't slip during operation and so you won't get injured.
24-Inch Octagonal Barrel
The Winchester® M73 features a 24-inch octagonal barrel that helps to evenly distribute the weight in the gun so that you can get a straight and accurate shot. The loading gate is comprised of steel and is incredibly easy to operate. It can hold 14 rounds at a time and accepts .44 and .40 Wins.
The tang-mounted rear sight is a semi-buckhorn and the Marble Arms front sight is gold beaded.
This product weighs about 7 and a half pounds.
Cost and Value
The Winchester® M73 rings up at the very top of our price range but we love its value because it is premium in every way, and because it stays true to its original aesthetic and incorporates thoughtful details into its design.
Pistol style grip
Studs for attaching a sling
Side ejection and load for ease
Stainless steel parts
Safety is cross bolted and receiver mounted
Steel weathers easily on gun
The Marlin® Model 336 Lever-Action is a must have if you're hunting for hogs or deer at medium or close range. This is also a wonderful companion for self-defense in the far reaches of the wild due to its unique design and handling power.
Read more
Pistol Style Grip
The Marlin® Model 336 features a stainless steel receiver, barrel, and pistol style grip. This grip allows for easier maneuverability and faster action on the draw.
The forend and stock are made from walnut with beautifully etched designs in both. Studs are present on this gun to allow for a sling to be attached so that you can tote this puppy hands-free. It weighs about 7 pounds.
Micro-Groove Rifling
The Marlin® Model 336 boasts a 20-inch barrel. The barrel is equipped with Micro-Groove rifling which works to give the most accurate shot possible when using heavy bullets with jackets.
The tubed magazine runs the full length of the barrel and can hold 6 rounds of .30-30 ammo. The cartridges are loaded on the receiver's side. The receiver also works with side ejection. This serves to make mounting a scope on the top of the receiver much easier. Plus, the receiver is outfitted for scope fitting by being tapped, drilled, and ready.
The safety is cross bolted and mounted to the receiver for added safety measures so that the firing pin remains free from contact with the hammer.
The rear sight is a folding semi-buckhorn and the front sight is a brass bead with a Wide-Scan protective hood.
Cost and Value
The Marlin® Model 336 rings up in the middle of our price range and we love its value because it is loaded with special features that made handling a breeze which is super important in self-defense situations or when hunting in the wild.
6

. Browning BLR Lightweight
Quiet action safety
Magazine is detachable
Accepts high-pressure rounds
The trigger moves with lever
Pistol style grip
Some issues with accuracy
The Browning BLR Lightweight is loaded with cool features that make this the perfect tag along for those big game adventures. The quality and expertise that are woven into this product make it one that is both reliable and time-tested to give you an incredibly functioning machine.
Read more
Accepts Cartridges for Big Game Hunting
The Browning BLR Lightweight was designed specifically for big game hunting. Rather than having a tubular magazine, this gun features a detachable magazine that can accept bullets with pointed tips. This increases the overall range of this gun by a whole lot.
Plus, this product accepts more modern rounds that are high-pressure as it operates by using a bolt and geared lever design. When the lever is cycled, the trigger of the gun moves with the lever. This ensures that your fingers won't get pinched in the lever mechanism as you operate it.
The recoil pad on this gun is super developed to help keep the butt securely in place on your shoulder for rapidly firing multiple shots in a row.
Quietly Operating Safety
The Browning BLR Lightweight is a stealthy little bugger. Its receiver is comprised of alloy which is lightweight and it functions with a side ejection feature. It is tapped and drilled ready for mounting scopes.
The safety has a half-cock design with the hammer for quiet operation during use. This gun also has a pistol style grip. The finish of this product is deeply blued and the etched and checked walnut features a high-gloss polish.
The square-notch, low profile rear sight is adjustable and the ramp-style base front sight is gold beaded.
Cost and Value
The Browning BLR Lightweight rings up in the high middle of our price range and we love its value because it is specifically designed for big game hunting and outfitted with tons of features to make your next hunt a huge success.
Can attach a sling to it
Crossbolt safety on the receiver
Handles jacketed bullets and cast bullets
Can hold 10 rounds
Shoots the powerful .44
The lever can lock up on you
The Marlin® Model 1894 is a tried and true product made right here in the USA. If its a black bear, hogs, or deer that you're after this could be just the right hunting partner for you.
Read more
Rifling is Ballard Style
The Marlin® Model 1894 is a great option for mid-range and short range hunting. The rifling is Ballard style on the 20-inch barrel and so it accepts and can handle both jacketed bullets and cast bullets. The tubular magazine extends the full length of the barrel and can hold 10 rounds of .44 magnums.
Tapped and Drilled for Scope Mounting
The Marlin® Model 1894 features a receiver and barrel of blued steel. The straight grip and stock are made from walnut.
The receiver ejects on the side and also features the crossbolt safety which effectively keeps the firing pin from coming into contact with the hammer when locked into place.
The rear sight is folding and the front sight is brass beaded with a Wide-Scan hood for protection from the elements. There are swivel studs to let you attach a sling to the gun so that you can traipse through the wilderness with free hands.
Cost and Value
The Marlin® Model 1894 rings up in the middle of our price range and we like its value because it offers up some features of more expensive rifles at about half of the price and because it can accept a wide variety of ammunition.
Can sustain higher power loads
Can hold 6 total rounds
Can attach a gun sling to be hands-free
Longer barrel for greater accuracy
Beautiful satin walnut finish
The Pedersoli is the brainchild of the world famous gun maker Davide Pedersoli. He worked to combine all of the shining benefits of the Browning Model 1886 and Model 71. The result is an exquisite machine that provides the perfect blend of speed and accuracy.
Read more
Longer Barrel for Precision Accuracy and Fast Handling
The Pedersoli features a longer barrel than the Brownings. At a full 24 inches long, this rounded barrel allows for even more precision accuracy while firing and super fast handling to boot.
The walnut pistol style grip and forend are beautifully finished and feel like satin to the touch. The receiver and grip cap are finished in color-casing. Low shine bluing is evident on the magazine and barrel.
You'll also enjoy studs that allow you to attach a sling to the gun so that you can wander through the wetlands with your hands-free. This gun is slightly heavier than others on our list weighing in a touch of 8 pounds.
Can Sustain Heavy Loads
The Pedersoli features dual action lug lockers that function vertically and can sustain the beating that huge loads like the .44-70 loads can deliver. The tubular magazine is larger in this gun than in the Brownings and can hold 2 more rounds as a result (with 5 in the barrel and one in the chamber.
The precision rear sight is a semi-buckhorn and the front sight is hooded for protection from the elements. The receiver is tapped and drilled for a Wiliams peep sight to aid in long range hunting.
Cost and Value
The Pedersoli rings up at the tippy top of our price range and we like its value because it works to combine the great qualities of other rifles into one and because it can sustain higher power loads for longer range hunting.
9

. Mossberg® Model 464 Rimfire
Can hold 14 total rounds
Rubberized butt for secure placement on shoulder
Can be used by lefties and righties
Super lightweight at 5.5 pounds
Blued finish
Cannot fit other styles of peep sights
The Mossberg® Model 464 Rimfire is the most budget-friendly option on our list. It can be used by both left handers and right handers interchangeably and is a great introductory option for new or young hunters.
Read more
Can Hold 13+1 Rounds
The Mossberg® Model 464 Rimfire can hold a whopping 13 rounds with 1 in the chamber. The 18-inch barrel is button rifled and is blued in its finish.
The down folding rear sight is buckhorn and the receiver is prepped to accept bases of Weaver #403. The safety is a top-tang one and is ideal for both lefties and righties. The gun is super lightweight and weighs just 5 and a half pounds.
Rubberized Butt for Stability
The Mossberg® Model 464 Rimfire features a budget-friendly hardwood straight grip and stock. The stock is outfitted with a rubberized butt to allow it to remain securely in contact with the shoulder under rapid fire loads.
Cost and Value
The Mossberg® Model 464 Rimfire rings up at the very bottom of our price range and we like its value because it is a great introductory gun that can hold multiple rounds and that won't weigh you down.
Larger level for winter gloves
Magazine loaded from the top
Brass hardened receiver
Octagonal barrel
Can attach a gun sling to it
We round out our list with another big daddy. The Henry .45-70 has enough oomph in its body to power ammunition that can take down all of the big game that North America has to offer. Plus, it was made right here in the US of A.
Read more
Octagonal Barrel
The Henry .45-70 features an octagonal barrel. The tubular magazine is top loaded on this weapon. The safety here is a bit curious. It functions internally, but only unless the trigger is not pulled. In other words, it protects from accidental slips of or contacts with the hammer but does not function if the trigger is actually pulled.
There are studs on the gun to attach a gun sling for hands-free usage.
The rear sight is semi-buckhorn and fully adjustable. The front sight is bladed and dovetailed.
Brass Hardened Receiver
The Henry .45-70 does not have a steel receiver like the other products on our list. Instead, it features a brass hardened receiver that still maintains the same strength as steel.
The receiver works with side ejection and has a solid top to make mounting scopes on it a sinch (it is already tapped and drilled to be scope mount ready). This receiver does not feature a loading port. Instead, you load up ammo into the tubular magazine.
A cool feature of this product is its enlarged lever. This comes in handy when shooting with your hands in heavy winter gloves. The butt cap is finished in brass as well as the fore-end made of walnut.
Cost and Value
The Henry .45-70 rings up towards the top of our price range and we like its value because it is crazy powerful for this style of gun and because it has some unique features that make using it easier in nasty weather conditions.
Criteria Used for Evaluation


Materials
The materials that each product is comprised of was our most important consideration when making this Ten Best List.
Most of our featured products are made from steel with a blued finish. This finish serves as protection and as gives the gun a shiny, polished look.
Additionally, most of our products feature walnut stocks and grips. These are finished differently on different guns.


Application
When thinking about application, we are looked at what each of the products could be used for. Products that are ideal for long range hunting as well as short and medium range hunting rank highly, while products that are only ideal for short range hunting score lower in this category.


Features
When considering features, we look for things that set the products apart. Some of the features we love most are the pistol style grips, the premium style sights, the larger magazines, the capacity to have external magazines, larger levers for ease of use in winter, and levers that stay with the trigger to prevent finger pinching.


Size
Size was an important consideration as you will likely be walking for long distances over time with your gun. So we make sure to provide measurements and weights for each product so that you can be aware of how much space it occupies.


Value
As always, we are looking for products that are loaded with value. While we do feature some premium products on this list, many are affordable without sacrificing quality.
Expert Interviews & Opinions
Most Important Criteria
(According to our experts opinion)
Experts Opinion
Editors Opinion
Users Opinion
By Default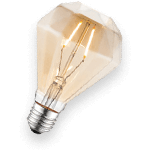 Practice Before You Go
While you may be an experienced hunter and know your way well around a gun, every single gun made is different and functions differently as a result. That's why it's so important to try out your weapons at the range or in a safe area before you take them hunting.
Trying out your weapon in a range first allows you to notice any weird quirks in your gun, and lets you become more familiar with how it operates. Especially if you're using this weapon for potential self-defense in the wild, this is a critical step to ensuring it functions properly when you need it.
Know Your Game Before You Buy
As we discuss below in our FAQ, the lever action rifle is most commonly used for small game hunting at medium to short range. That's because these guns cannot typically hold spitzer bullets which are designed for long range hunting, though there are a few on this list that can.
So that being said, it's important that you hone in on your hunting targets before making your purchase. If it's big game that you're after, you're going to want to go with one of the guns on this list that can accept high-pressure ammo. Otherwise, you're going to be disappointed with your purchase as you will only be able to hunt small game effectively.
Other Factors to Consider


Accuracy
When considering accuracy, we look at the barrel length and the style of the rifling of each gun. We also take a look at the scopes and the accuracy and ease of focus that they offer.


Ease of Use
When thinking about ease of use, we focus on how easy the gun is to operate. So here we are looking at how easy the gun is to eject cartridges and how easy it is to load. We also look at speed here.
Frequently Asked Questions
q:

What cartridges can I use for my lever action rifle?

a:

The types of cartridges that you can use for your gun vary depending on the style of the gun. It is very important that you know the specs of the gun that you purchase because using the wrong kind of cartridges could result in disaster.

For most of the guns on our list, you'll want to use the rounded bullets that reside in low-pressure cartridges. Because many lever action rifles have less power than bolt action rifles, they use cartridges of medium and low pressure. As these bullets fire with less velocity, they are typically heavier to increase their energy. They are ideal for smaller game.

We do feature a few products on our list that can handle high-pressure cartridges that are intended for big game in North America. These typically have separate magazines and house spitzer bullets which are pointed.

Here's the deal. If you load high-pressure spitzer bullets into a tubular chamber, the point of each bullet touches the primer of the bullet that rests in front of it. So when you take the shot and eject a bullet from the chamber, the force of the gun going off may cause bullets other than the one in the chamber to go off as well.

In short, it could make fireworks out of your gun--but not pretty ones. And this is definitely dangerous and could be fatal. So make sure you have a very clear understanding of what kind of ammo your new purchase can accept.
q:

How often should I clean my gun?

a:

The short answer to this question is--every single time you use it.

Every time you shoot your weapon, carbon residue is left behind from the propellant burning off. If uncared for over time, this residue can build up and cause your gun to stop cycling properly or all together over time.

You should also clean your gun frequently as it is exposed to water in the air, rain, and other elements when you are out in the wild hunting with it. Water begets oxidation and rust, and if not cleaned properly, the rust can begin to wear away at the inside on your weapon.

But if you aren't feeling the cleaning-it-every-time rule, you should at least be cleaning your weapon after you fire about 250 rounds with it. That is--if you are just using it at the range. And if you aren't using your gun at all, you should still clean it about twice a year anyway.

If you are using your gun in a swamp or in adverse weather hunting conditions, clean it every time you get back home.
q:

How do I clean my gun?

a:

To clean your gun properly, you'll want to follow a few simple guidelines. First of all, only use products that are meant for guns. That means no lubricating with a can of Crisco. Because guns are being made from a variety of different materials, using the products specialized for guns will ensure that you don't damage your gun irreparably.
Then you'll need to hit your 3 major points.

1: Cleaning. You need to get all of the carbon debris out of the gun. You do that with a specialized solvent, a brush, and a rod. The more frequently you clean your weapon, the easier this process is.

2: Lubricating. This part requires some finesse. You do not want to goop lubricant on. This can actually have the opposite of the intended effect and cause your gun's gears to stick even more. Just a dab will do ya.

3: Protecting. Lastly, you'll apply a solution that helps to guard your gun against corrosion and rust.
Only by completing each of these steps each time you clean your weapon can you ensure the longevity of your gun's life and proper functioning.