Best Garden Rakes Reviewed & Rated for Quality
last updated
May 22, 2019
Having gardening tools can be incredibly useful. A garden rake is certainly a unique and helpful tool that can help with gardening tasks around the home. It is one of the simplest tools that every homeowner or garden enthusiast should have to help accomplish certain gardening tasks in the lawn or backyard. A good garden rake should be light, long-lasting and easy to use because it is often used on a daily basis to remove leaves and accomplish other chores within the garden. When it is fall, the backyard becomes home to various leaves, small branches and even nuts that fall randomly from nearby trees. All these need to be cleared in order for the homeowner to enjoy a clean serene environment or to prepare the garden for planting. Below is a list of the best garden rakes reviewed for quality to help you accomplish your gardening needs
In a Hurry? The test winner after 10 hrs of research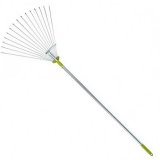 Gardenite 63 Inch
Why is it better?
The adjustable head will expand from as low as 7 inches to as much as 22 inches
Very light in weight and simple to use
Easy to store in small spaces because of adjustable head
Zinc-coated steel handle prevents rusting
In a
Hurry? Editors choice: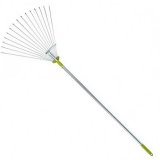 Test Winner: Gardenite 63 Inch

15
Researched Sources
21
Reviews Considered
10
Hours Researching
44
Products Evaluated
Durability
Weight
Comfort
By Default
Criteria Used for Evaluation


Durability
When looking into buying garden rakes, you should consider whether you intend to use the tools for the short- or long-term. Plastic rakes are cheap and often meant to be used for a short period of time before they are disposed of. Breaking within a season is common among plastic rakes. Therefore, if you want a rake that will help you clean up the mess in your garden within a season, then a plastic rake will serve that purpose. In contrast, if you want a rake that will serve you for decades, then you might want to consider a metal rake.
A good metal rake deserves a hardwood handle to last as long as the metal tines. Placing a strong, hardwood handle on a short-lived plastic rake that will not last beyond a season can be a waste of valuable hardwood. Therefore, it is important to match the quality of the rake head with that of the handle so that the tool can serve you for the duration in which you will need it.
Steel is the most durable material that any rake can be made from. If kept away from the moisture they can last for a very long period of time. However, covering or coating helps to prevent moisture from causing rust and shortening the lifespan of the rake. Similarly, the aluminum material is fairly tough and can perform heavy duty tasks. It is also rust resistant if kept away from moisture. However, extremely heavy duty tasks can cause aluminum to dent or even bend. On the other hand, fiberglass is also durable and would require little to no maintenance.


Weight
A good rake should be light enough to feel comfortable in the hand, but heavy enough to accomplish the task at hand. Often, rakes meant to perform light duties are generally more lightweight while heavy rakes can effectively perform heavy-duty raking. Apparently, manufacturers of rakes make strong heavy rakes to prepare them for the heavy-duty task ahead. On the other hand, light rakes are lightweight-designed to remove light leaves, grass clippings, and debris. Therefore, they do not need to be as strong as metal rakes.


Comfort
Raking is a high-intensity physical activity that can put a lot of strain on the muscles. Most other gardening activities require the use of muscles to accomplish. When it comes to garden rakes, the heavier the rake the more taxing it will be on the muscles. In addition, bigger does not always mean better. A lightweight rake may do a better job than a heavy one. Therefore, it is better to go for a rake with the right dimensions to ensure you can work for longer hours without feeling fatigued. In this regard, it is advisable to consider a rake with a comfortable handle and grip to enable you to do some raking in your garden for long before developing sore hands. In fact, each individual should have his or her own rake with dimensions that suit him or her.
If you find yourself left with blisters after a long day's work in the garden, then perhaps you need a rake with soft grips to help protect your hands from soring. Raking is a taxing job, and working with sore hands does not make it any easier. On the other hand, people suffering from chronic physical health issues such as back pain should consider ergonomically designed rakes with an angled handle or head to minimize bending and straining their back. They may also want to consider a rake with an extra grip handle that will make them more comfortable when raking their garden. If you intend to use the rake of a prolonged period of time, then comfort is paramount.
Expert Interviews & Opinions
Most Important Criteria
(According to our experts opinion)
Experts Opinion
Editors Opinion
Users Opinion
By Default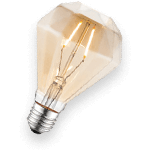 Know which handle works best for you
When it comes to choosing a good rake, the handles are an important factor to consider. Different handles have different durability. Hardwood handles are often considered the best because they are strong and can ensure long periods of work. Investing in a good hardwood handle rake will save you money in the long run because hardwood will outlast plastic.
Consider your options
While raking may not be a top priority for most homeowners, finding a good rake can make all the difference when you finally decide to get down to work and rake that garden. With a great rake, you will be able to perform the task more smoothly and finish quickly. Today, most rakes are affordable and will not strain your budget, but you should get value for your money with every investment you make in your gardening tools.
Keep in mind the adjustability of your rake
The wideness of the rake head is as important as the material used to make the handle and tines. Some rakes are lightweight and can help accomplish light raking duties in the garden. They are easy to handle and the gardener can complete the gardening task with one hand. However, some of these lightweight tools are not designed to handle heavy-duty raking and will break or bend when faced with heavy duty raking challenges. Rakes have adjustable heads and can fit smaller spaces while working. They are also easy to store because of the adjustable heads that take up less space.
Frequently Asked Questions
q:

What is a garden rake?

a:

A garden rake is a long-handled tool with a wide spiky head comprising of numerous tines or prongs to help accomplish various gardening tasks such as digging, opening the ground up, and removing leaves, grass clippings, and debris from the garden.
q:

What is adjustable rake?

a:

 Adjustable rake comprises adjustable fan head to help widen or narrow the rake head to fit smaller spaces. The user can adjust the width of prongs to allow easy access to hard-to-reach areas.
q:

What is the best rake for gardening?

a:

 Different rakes are suited for different tasks. Heavy rakes are better suited for heavy-duty tasks while lightweight rakes are designed to perform light tasks such as removing grass clippings, debris and light leaves.
q:

Should I pick a rake with a wooden, plastic or metal handle?

a:

 Rake handles are made of different materials and each material has its own advantages and disadvantages. Plastic handles tend to be light and can accomplish light tasks very fast. However, they are mostly brittle and tend to break over time. In addition, plastic never decomposes and may take more than a thousand years in the ground. Metal and wooden handles are heavier, more durable and environmentally friendly. They are suited for heavy-duty work. However, metal handles tend to rust if exposed to moisture.
q:

I have back problems, is there a suitable rake for me?

a:

People with back problems often find it difficult handling the standard rakes. However, there are ergonomically designed rakes with angled handle or head to minimize the amount of strain placed on the back.
q:

Can I use a rake to toil soil?

a:

Yes. A rake is designed to also perform light digging tasks. You can use it to plow and turn soft soil.
q:

Where can I buy a good rake?

a:

Good rakes are available on the market in stores near you. You can obtain a good rake from a hardware store near you or can ask neighbors or friends where they obtained their rakes from. However, the most convenient place to purchase a rake quickly is via online stores or e-commerce websites. In fact, you can have it delivered to your doorstep.
q:

This is not the rake I ordered for. What can I do?

a:

While receiving the wrong product that you did not order for is a rare occurrence, you can return it within certain days. Merchants have their own return policies and you can confirm with the merchant to determine the process of returning the wrong item.
q:

Which is the best time to rake my garden?

a:

While you can do the raking tasks at any time, most people prefer to rake their garden in the fall season. This is because it follows the summer season when most branches and leaves dry up and fall off. Regardless, you can rake your garden at any time as long as there are leaves and grass clippings lying around. You can also rake your garden to prepare it for planting.
q:

How much does a good rake cost?

a:

 Rakes tend to have varying costs. However, most rakes are affordable and you can have one for a few dollars. What determines the cost of a rake is the material used to make the handle and tines. A hardwood handle tends to raise the cost of a rake. On the other hand, rakes with steel tines are generally more costly than those of plastic. Regardless, poly fan rakes with plastic handles tend to be the most affordable while steel tine rakes with hardwood handle the most costly.