Best Window Blinds Reviewed & Rated for Quality
In a Hurry? Editors choice:
Test Winner: Windows and Garden

Windows in any room can be a blessing or a curse. They are a perfect way to allow air to travel throughout the room when they are opened. Letting in light to brighten the room, while you gaze out into your yard. That same light can be bothersome as we all know the sun can be excruciatingly bright at times. Creating a glare on a television screen or an opposing window. Your windows will also allow the passerby to occasionally peep into your home.
Covering your windows
can keep some of the light from the sun out. As well as keeping those nosy ones passing by on the sidewalk from peeking in. Upon further reading, you will see that we created a list of what we feel are the best window blinds on the market for treating your windows.
Standout Picks
Criteria Used for Evaluation
Model
Vertical: 
This variation has single hanging slats in a fashion just as the name states, vertically. In order to open or close, those slats are placed inside of a track. You will notice that some will open from one side to the other, while others will split in the mid-section. This is the variety that you will often see hanging over sliding doors or larger sized windows. Another version of these are would be the panel type. One major difference between the two is the width of the slats. In this case, the slat width in the vertical option is typically skinnier.
Venetian: 
Here is the more popular option, found hanging in the homes of many. The Venetian style is one that has slats, but they are either linked together by a cord or other material. Unlike the previous option, the slats for these will run horizontally. These are operated by the pull of a cord for both opening and closing. The Venetian comes in two other variations as well the micro and the mini. The difference from one to the other will be the size of the slats.
Pleated: 
Made to look and function much like the Venetian style these will remind you of an accordion. It is a solid piece of fabric or paper-like material made to be set at the desired height. Which allows you to let in or block out some of the light from outside.
Cellular: 
Here we have an option for both insulating purposes as well as providing you with some noise reduction. Made from two pieces of material that are constructed to create an opening in the center. This opening aids you in controlling the temperature in a room. Providing a cooling effect in the summer and a warming sense in the winter. Since these are a double layering system they tend to muffle some of the noises from outside.
Roman: 
You will find that the Roman style comes with plenty of options. Some will even have a lining for blocking light entirely or for temperature control. This style is known for dressing up a window but does come with a downside. Once opened all the way the material at the top will bunch. This can sometimes interfere with looking out the window.
Roller: 
thinking of a roller version, one might remember the older version that was seen in homes years ago. You know the ones that were notorious for springing open when a door was slammed. With the passing of the years, the roller style option has been developed to become a much better window covering. You will notice that with advances in technology, the systems for opening and closing these have by far improved. Another great find is the solar variety, these are made to control both the temperature and lighting in a room. This is all done without interrupting the beautiful view from the window.
Materials
Once you have decided your style type you will have to move onto the materials. The option that you choose may vary by the room you will be placing them. The saying "different strokes for different folks" fits the bill for choosing material types. There are plenty to sift through so finding the best option to suit your needs really shouldn't be that hard.
Wood: 
Here is an option that will match virtually any decor as there are a plethora of wood types and finishes available. Although these will accent any room in the house they do have their downfalls as well. Wood is known for absorbing moisture which can cause these to warp or crack over time. Which makes placing them in a bathroom nit such a great idea. There is another option that was made to imitate the look of wood. Faux wood closely resembles the wood in looks, without the downfalls. These are made from a blend of synthetic materials so moisture will not problematic.
Plastic: 
This material choice is the more cost-effective route to choose from. You will notice that they come in a wide variety of colors and sizes. These will certainly hold up their end of the bargain for covering the window. If a style is what you are after, these are not always the best way to go. You will notice that the slats are made to be thin, which makes damaging them easier. Keeping them out of the reach of small children and pets can be a great method of preservation.
Metal: 
Metal is definitely more durable than plastic. They are sold in various colors and sizes as well. The slats for these can be found in varying thicknesses. The thicker the slats, the more durable they will be. You can hang these in any window of any room in your home.
Paper:
 Much like the plastic-type, a paper option is a way to go for saving a few dollars. These can be found in a decent variety of color options. As these are constructed of paper, you will notice that they are not the most durable option for window treatment on the market.
Fabric: 
Here is a material selection that comes in two different options. The first is natural fabric, more commonly known as cotton but can also include seagrass and jute. The natural fabric is used in several style options and is easy when it comes to cleaning. One thing that some have found discouraging with this option is the fact that they do tend to fade over time.
As with anything else, the years have changed the types of fabrics commonly used. Now you can choose a synthetic made fabric for your window coverings as well. This option carries a higher level of durability as well as style options. Many who choose a synthetic fabric are seemingly happy with their resistance to fading.
Ease of Use
When it comes to settling on the size, you have two different ways to achieve this. The pre-made version will have more common sizes for windows available. Most of these will allow you to make small changes to better fit your window. When choosing the pre-made option, there is normally little to no wait time, as most stores will carry these in stock. When looking for a more custom fitting window treatment the made to order variety is the way to go. Choosing this option allows you to control exactly what your treatment is made from and how it will operate. This is especially handy for those oddball windows in your home. We have found that this is the more expensive route to go and the waiting period can be lengthy at times.
Adjustability
In this day and age, almost everything comes in an automatic version, the same can be said for your windows. Choosing which one works best for your household will be a matter of opinion and style choice. The automatic version will have a motor connected to the window treatment. This motor is typically operated bt a remote control, which will open, close and adjust your slats the way in which you choose. On the other hand, you have the manual version, which you control with your hands. In the event your home is like mine, remotes are hard to keep track of, making manual the way to go.
10 Best Window Blinds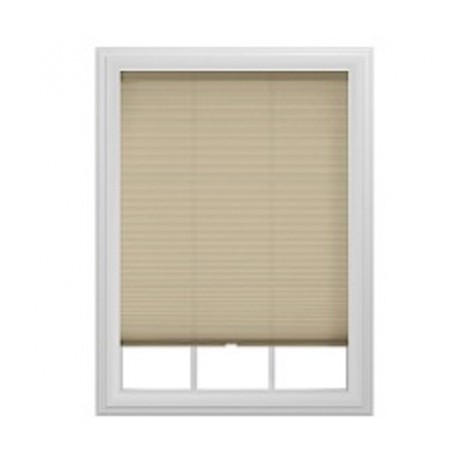 Here is an option that will provide some relief to your heating and cooling bills throughout the year. Creating the perfect solution for your window covering needs.
Reducing Costs
Providing you with a solution to lower your monthly bills slightly. This option will hold the warmth in when needed. It is also designed to keep the room cooler when it is necessary as well.
Mounting
A window treatment like this is better to mount on the inside of the frame. It does, however, come with all the hardware for mounting on the outside as well. Be sure to account for the half inch that needs to be taken off due to the brackets.
Cost and Value
The cost for these may seem slightly high but what you save overtime in heating cost should ease your mind a bit. Offered in several different sizes so finding the right fit should come easy.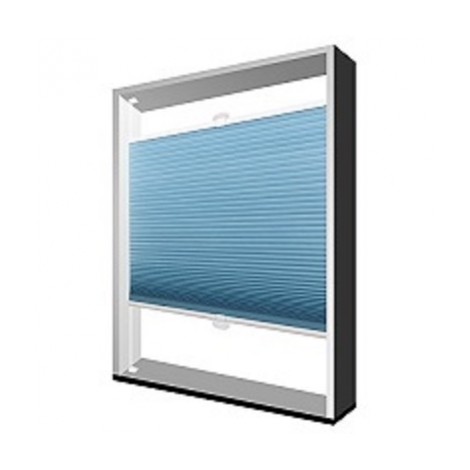 Next on the list is a design that may be newer to some people. The design is meant to give you full use of the window while still providing a sense of privacy. When stylish windows are your thing, this is a great option for you.
Design
Here is a design option that can be fun and stylish while still being functional. It will open and close like a traditional cordless covering. You will notice that the top can also be pushed down to allow some light in. This gives you the best both privacy and lighting with one option.
Color Options
When stylishly designed windows meet your standards you need an option that will provide the flare you are looking for. This product has just the thing for you, available in nine different color choices. Finding the right one for your home should be a breeze.
Cost and Value
With all the bells and whistles you are probably prepared for sticker shock. That just isn't going to happen with this selection. You get a great window cover at an affordable price to the average consumer.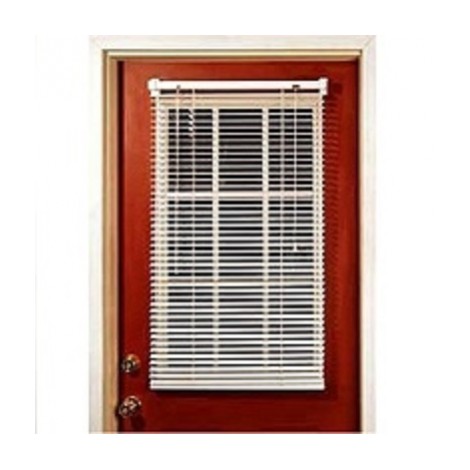 Here is a great option for hanging on your front door ar metal framed windows. Made from durable materials you can be sure these will be hanging for years to come.
Magnetic
This is a tool-free installment option for those with metal doors or window frames. The brackets are magnetic making them a quick and easy installing choice.
Durable
The slats for these are made from aluminum, which is where their durability will come from. When a door is opened and closed frequently the window treatment can take some abuse. So it stands to reason that you will need one built for torture.
Cost and Value
This is an option that provides you with a hassle-free installment. With the amount of durability it offers, the door can be slammed over and over, without harming the slats.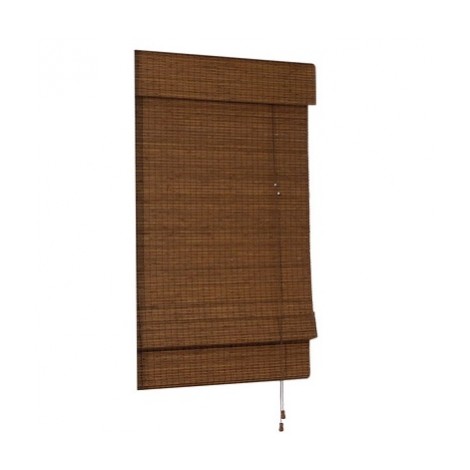 Next up is a design that we haven't yet looked at. It can add a layer of beauty to the room. This is a great option for any window within your home, as the material and color will match any existing decor.
Roman Style
The Roman style type can add a sophisticated look to your windows with the way it will rest. When opened it creates a layered look which allows your window to stand out so to speak.
Material
These are made from bamboo, which gives them a more neutral look. This makes them perfect for hanging in any room of your home. The bamboo material will also allow light to peek through while still giving you the privacy you deserve.
Cost and Value
This bamboo window covering can become the next valuable addition to your window-related decor. The design is meant to allow light to filter through while still giving you a sense of privacy.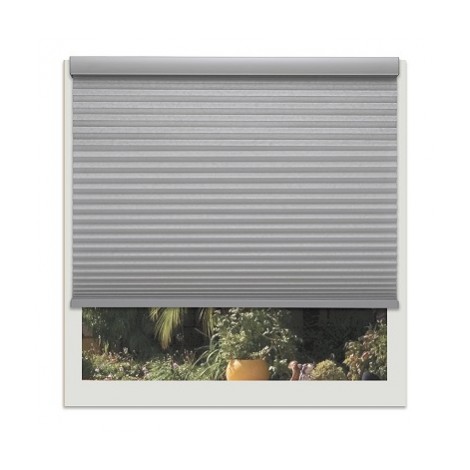 Made to allow some of the light from the sun into your home while keeping the noise to a minimum. The theory behind the design will help keep those sometimes drafty older windows feel that much more warming.
Cellular Style
Being of the cellular type, this option has a two-layer design. To create that warming effect the two layers form an open spacing between them. This spacing resembles the look of a honeycomb. Within this space is where the heat gets trapped. Keeping those drafts at bay when you need it.
Lighting
Materials used to create this product will allow some light from the sun into the window. This brings brightness to the room instead of making it seem dreary.
Cost and Value
An option that comes at a higher cost than the others we have looked at so far. There are plenty of benefits to back the cost, like keeping those drafts under control. The fact that your room can still be brightened will speak for itself.

6

. Achim Home Furnishings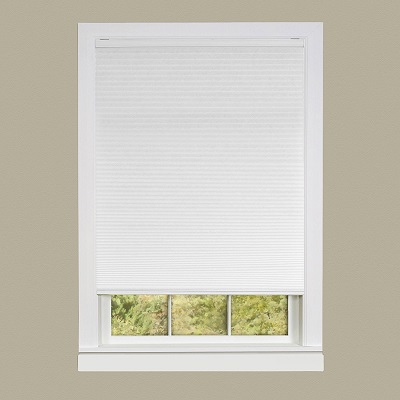 The manufacturer for this selection has thrown the book at you when it comes to style options. Making sure to suit all of your window covering needs.
Style Options
One product, three style options, like what you see but not how it works? You can choose between several style options when looking into this particular selection. Whether you like the cord or you don't this is the choice for you.
Coverage
Made to fit the entire window without making the room seem dark. These will slightly filter the light that enters the room. Not enough light for you? Select the top-down version to give you some privacy while allowing a larger amount of light into the room.
Cost and Value
Falling right in line with the pack for cost, this manufacturer sets itself apart with all the style options. You can choose to go with the cord or without. When you need more light but also like your privacy, these also come with the top down feature.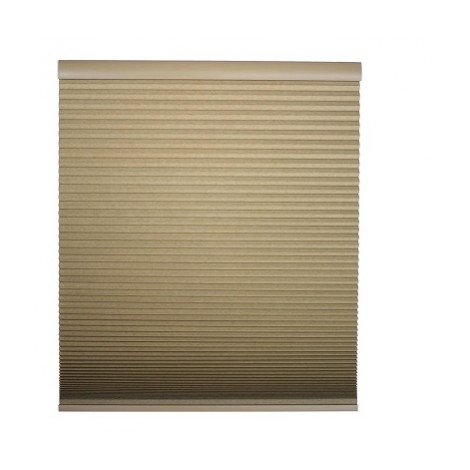 This is the first item that we have on the list that is designed to keep the light to a minimum. Easy to operate this window cover will be a hit in many homes.
Blackout
For those who like their bedroom dark, this is perfect for you. These feature a blackout system. Which drastically cut the amount of light that enters the room. Making the room overall darker than most.
Easy to Operate
This is truly a one-handed design, making it so simple a baby could use it. When you want it lowered simply pull down on the bottom.When it needs to be opened, push the bottom up. It really couldn't get any easier.
Cost and Value
For an overall room darkening experience, this is the way to go. The blackout feature will keep you sleeping like a baby into the mid-morning hours.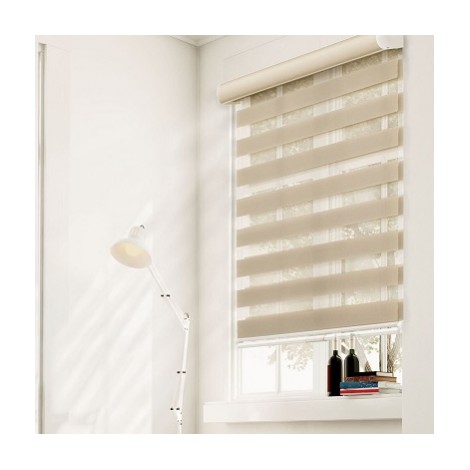 This one will change your previous view of the roller style. Often times the roller style gets passed by because of a bad rap. With this design, you get plenty of potential benefits.
Roller Style
With the roller version, you get the clean appearance when the covering is rolled up. You won't see all that bunched up material like you would with the Roman style. Giving your window treatment a considerably more inviting look.
Dual Functioning
Here you get to choose from having a sheer design allowing light to flow through the window. The other setting allows for more privacy while blocking more light when you need it.
Cost and Value
Although this one comes at a higher cost you will notice that you are receiving a high-quality item. With upgrades to the roller system design, you can use this hassle-free. Two different settings will eliminate the need for purchasing added curtains for coverage as well.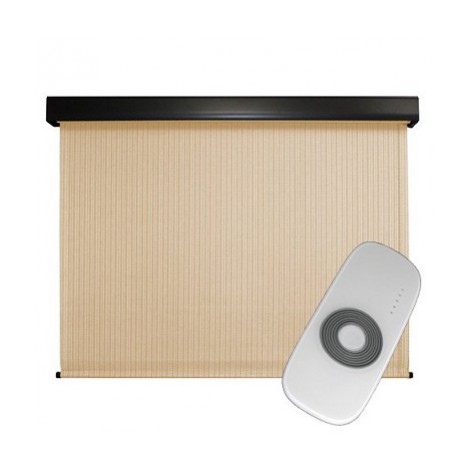 Now we come to a selection that is a first for two things that we have come to yet. Both the style and mode of operation will differ from those we have covered on the list thus far.
Coverage
Made for larger-scale windows or even outdoor spacing you can block the glare of the sun. This is a one-piece design that is unusual for covering larger windows. On the positive side, you won't be rehanging the panel pieces that hit the floor.
Means of Operation
Finally, we get to show you an option that will involve a remote and motor. Both of which will control the opening and closing of this choice. You don't even have to get off the couch to let the light in, as long as you don't lose the remote.
Cost and Value
Here we have the most expensive option on our list. We all know that technology comes at a higher price than other options available. For those with a tech-savvy home, this is just a thing you have been searching for.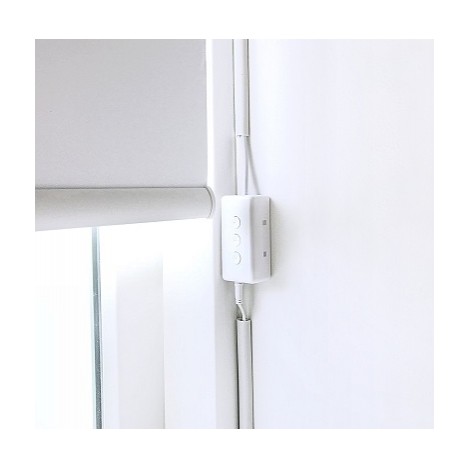 The last option on the list can be both fun and serious all at once. Made to be one of the most modern as far as operating performance is concerned. This thing seems to be able to do everything but your household chores.
Functional
Here is a one-piece construction that will allow you to control the amount of light and privacy you have in the room. With the different size options available to you, you can cover windows of all assorted sizes.
Fun to Use
You heard correctly we stated that this one can be fun. You can link this with your home system. Virtually asking Alexa to operate your shade for you. It also has the capacity for you to create a schedule for opening and closing. Which is great for those who travel a lot.
Cost and Value
I'm sure you have already guessed that this will be an expensive version of window coverage. But it made the list for the technological potential. With the changing times, everyone seems to be seeking convenience.

Subscribe to our Newsletter