Best Trail Cameras Reviewed
Trail cameras come in all shapes and sizes, so it's important to do a lot of research before purchasing one. Higher specifications don't always mean a better camera and going solely by big brands will leave out a lot of great choices. With a small checklist and some facts, finding the best trail camera takes only a few minutes.
Our Top 3 Picks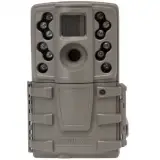 Moultrie A-20

Our rating
12MP resolution
Price:

See Here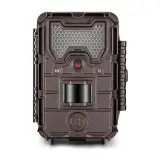 Bushnell Trophy 12MP

Our rating
Long Flash Range
Price:

See Here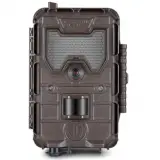 Bushnell Aggressor 14MP

Our rating
Best Picture Quality
Price:

See Here


Best Brands
The two big names to pay attention to on the list are Moultrie and Bushnell. There are other big names in the industry, but these two brands have stood the test of time. Even their older models have something to offer when facing off against newer models from other companies.
Maintenance and Cleaning Tips
Treat trail cameras like any other camera when cleaning them. The outer case is meant as protection against the elements, and is usually water resistant. Whenever you clean the case, there is no need to worry about the camera unless it has been taking blurry pictures and video. And if the case breaks, replacement cases are easy to purchase.
10 Best Trail Cameras
1. Moultrie A-20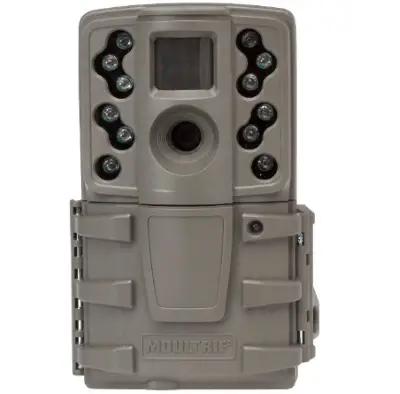 Moultrie has to always be included in a top ten trail camera list, and is one of the big leaders in the industry. Barely snatching the top spot away from Bushnell, the A-20 is a rock of reliability out in the field.


Expand to see more
The A-5 Gen 2 Reimagined

Their top selling A-5 unit was everything you'd want in a camera, so they improved it by making it smaller. Along with the new size they also improved a lot of the features, especially battery performance.

Features and Specifications

12MP camera resolution
Flash illumination

Price/Value

It's astounding that this is the lowest priced camera on the list, yet one of the most advanced. Customers will definitely get value with this purchase, even as an emergency camera.

Decision Time

The top three spots on the list are a tossup, with no bad choice between them. Consumers looking for the most reliable option should settle with the Moultrie A-20 Mini.
Expandable with wireless options, memory and power
Long 2 year warranty with excellent customer support
Video is average in day/night
2. Bushnell Trophy Cam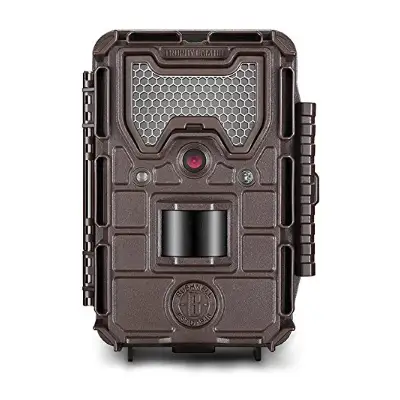 Bushnell is on the list back to back, this time with the more conservative Trophy Cam HD Essential. Buyers that don't care much for wireless functionality in their trail cameras will prefer this model.


Expand to see more
Long Infrared Flash Range
With good positioning you can take advantage of the 80ft. flash range. And with excellent positioning you can completely
monitor an entire zone
without missing anything.
Features and Specifications
Can be set to 3,8 or 12MP camera resolution
3 second trigger speed
Price/Value
Since there is no wireless functionality in this model, the price goes back down to average. It is a great tradeoff for the value, and keeps a lot of the core features of the Aggressor.
Decision Time
Bushnell knows how to make great trail cameras, and was just shy of nabbing the top spot on the list. Buyers won't regret this purchase and will get many years of use out of it.
720p video is top notch for the resolution
Better than the Aggressor in every way except photo quality
3. Bushnell Trophy Agressor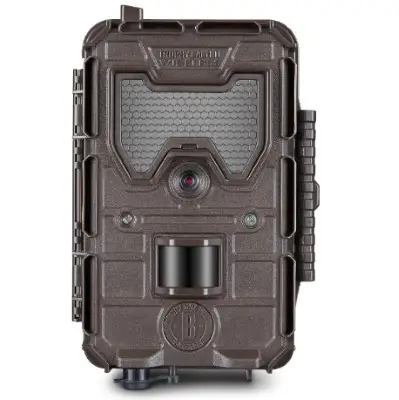 And then entered Bushnell, with one of the most respected camera models in the industry. At the #3 spot there the quality really changes on the list, as the top three are in a completely different ballpark.


Expand to see more
The Best Picture Quality
While it may lag behind some of the 1080p camera in video quality, the Trophy Cam HD Aggressor is second to none on the list with pictures. You'll get crisp pictures that come to life, both in the
night
and day.
Features and Specifications
14MP camera resolution with 720p video
48 No glow black LED's
Price/Value
Even if you can't get the wireless functions working, this is still a top three camera. It's also the highest price on the list, but pays for itself within the first year.
Decision Time
With the unstoppable picture quality of this model, the wireless features were just an added bonus. This is truly one of Bushnell's best, and a must have for trail hunting.
Field Scan 2x with two different time slots
Day/night auto sensor with a motion detection up to 60ft
Built in wireless connectivity is hit or miss from AT&T
4. ZenNutt Mini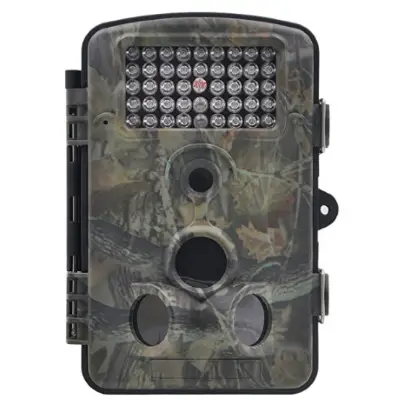 ZenNutt makes the list again, this time for an even more powerful model in their lineup. The Mini can very much be considered their flagship trail camera, as it has everything in it but the kitchen sink.


Expand to see more
Large LCD Screen

ZenNutt just excels in this area over other brands, and once again produces a large display with vibrant colors. You can do the full camera setup from it or look at all of your photos or videos.

Features and Specifications

2 second trigger speed with 12Mp camera resolution
Hybrid mode to catch photos and videos simultaneously

Price/Value

Buyers can get their hands on this model for a low-average price. Deciding between this and the other ZenNutt model will come down to personal taste, but they both hold good value.

Decision Time

If the beautiful screen on this Mini doesn't catch your attention, then nothing will. Anyone with this camera will get a really good deal to use on the trail.
High quality photos and videos during day or night
Photo information can be imprinted on the images themselves
Could use better power saving features
5. Wildlife Camera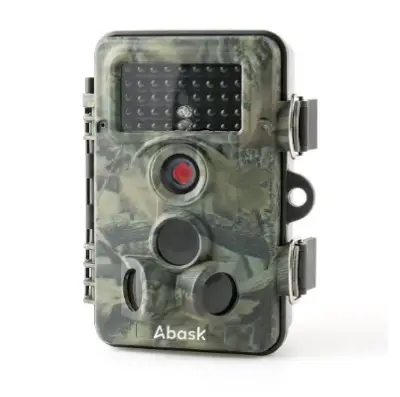 Abask released this model after a positive flow of customer support for the previous model. This version is improved in many ways while still keeping the same great price of the original.


Expand to see more
Better Than Before
While the older model was good in its own right, the new version sports an upgraded resolution and better stability. And to top it all, the battery life has been improved.
Features and Specifications
12MP camera resolution with 5MP CMOS sensor
Five capture modes with various functions
Price/Value
This is a very
powerful camera
that sells for an average price. It's everything the original model was but better.
Decision Time
When the company decided to improve on their original idea, they created some really good. So far this is the best camera in Abask's lineup, and it will be a long time before it is topped.
Works as a trail camera or for personal security use
Supports SD cards up to 32GB
Motion control can be tricky to set up
6. Crenova Game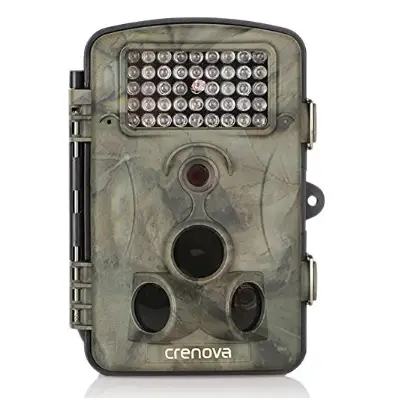 Seeing Crenova this deep on the list isn't surprising, especially with any of their 1080p offerings. To make it stand out more than the others the company added in a few extras.


Expand to see more
The Extras
The camera can be brought by itself or as a bundle. Purchasing the bundle will give you a 16GB SD card, and is well worth the extra dollars.
Features and Specifications
12MP camera resolution with 1080p video
42pcs LED
night vision
with multi-shot
Price/Value
Aimed towards the intermediate/expert crowd, this camera has value for buyers that like to tinker. The price is average across the board so won't hurt your wallet.
Decision Time
Buying the bundle with the 16GB card doesn't add much to the price, so is highly recommended. Crenova can very much be the only camera you need when out on the trail.
IP54 water resistant
2 year warranty
7. ZenNutt Trail
When ZunNutt came out with their trail camera, it didn't blow people away with specs. Instead, buyers were more interested in the great balance the camera had across all features.


Expand to see more
User Friendly Design
Setting up the camera the first time will be no different than the next. All of the options are easy to master, and
beginners
will have no trouble using the selector switch.
Features and Specifications
8 second trigger speed
8MP camera resolution with 720p video
Price/Value
A balanced camera with a low price makes for a great value. Customers will get good value if they want a jack of all trades.
Decision Time
With a full year warranty on this trail camera, it is a low risk buy. Mount it to a tree and enjoy the flawless pictures it takes.
Multiple zone detector sensor with 50ft range
Has support for an external power supply
Some options are too simplistic/lack customizations
8. Browning Strike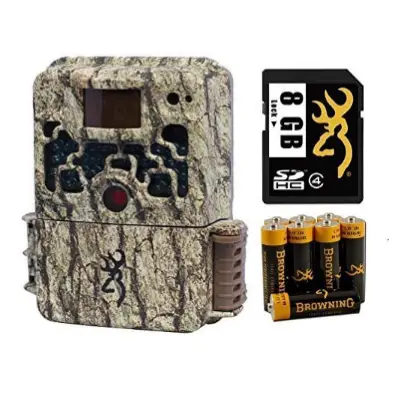 Browning is the first big name on the list with their popular Strike Force HD. Reliable and fast, this is the camera to use when you want results.


Expand to see more
Fast Trigger Speed

The 0.67 second trigger speed will keep all of the important pictures in view. It's one of the fastest available and will make sure that you don't miss any important shots.

Features and Specifications

10MP camera with 720p video
100ft nighttime flash

Price/Value

Average priced, buyers can rely on the years of customer satisfaction surrounding this model. It's still one of the best in its class by Browning.

Decision Time

As one of the biggest brands on the list, the Browning Strike Force HD is a must have purchase. Just make sure to have branded batteries or an external power source, and you're good to go for months.
Browning Buck Watch time-lapse viewer software comes packaged
Comes with SD card and batteries
Runs through generic batteries
9. GoldWorld Mini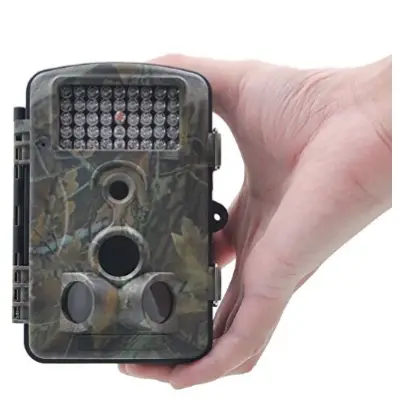 Another little known maker that has been making noise is GoldWorld. Their camera takes some pretty extraordinary steps in bridging the gap in multimedia consumption while outdoors.


Expand to see more
Media Capabilities

With a 2.4 LCD screen on the back the camera also features several buttons to control, manipulate and watch the stored pictures and video. The display is vibrant and colorful so you won't miss any detail.

Features and Specifications

12MP camera resolution
120 degree detection sensor

Price/Value

This camera can be purchased for the low-average price, which is great for what it offers. The value in its multimedia functions are really undervalued, and it can really churn out some powerful photos.

Decision Time

Potential is the main word to think of when looking at this trail camera. Buyers who like to tinker with their media will get the most use out of the Mini Trail.
Takes 1-9 images per 0.2 second trigger
1080p video recording in a smaller than average housing
10. APEMEN Trail Camera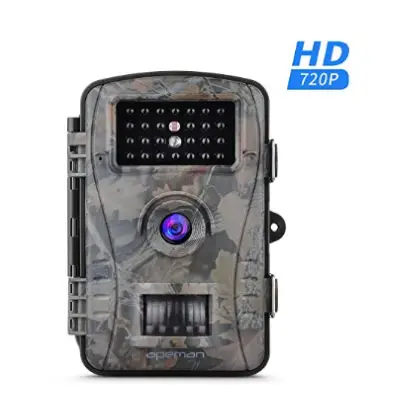 Apemen isn't exactly a new kid on the block, but they aren't a familiar name to the average consumer. This didn't stop them from creating one of the best cameras on the list with some pretty respectable specifications.


Expand to see more
Water Resistant
Trail cameras will often be left in
harsh environments
year round. Apemen housed their camera in a IP66 Spray water protected case, keeping harsh elements away from the camera.
Features and Specifications
8MP camera resolution
4 inch LCD screen
Price/Value
With some pretty impressive specs, it's hard to believe this is a low priced trail camera. It's one of the lowest priced 1080p cameras on the market, and well worth the value.
Decision Time
The media rich properties of this hunting camera are a perfect fit for the everyday outdoorsman. Apemen is on the right track with a camera that is already one of the best yet.
High quality 1080p video
26 Black LEDs with Low glow infrared technology
Only 6 months standby on batteries
Trail Camera's Round Up of Best Tips and Tricks
The experienced hunter is not just one who can grab a gun, and hit the prey with a kill-shot. Today's technological innovations have made inroads into the hunting world with state –of-the-art trail cameras that make successful hunting possible.
What exactly can be done with the trail camera? The acceptable fact is that there is a wealth of information that you can gather with the use of the trail camera. The following are the insights that provide unmistakable insight you can use:
How many trail cameras are enough?
The common consensus is that the hunter will have a better grasp of the hunting trail with more cameras at his disposal. However, some experts will tell you that having a camera in a space of 100 acres is the recommended coverage quantum. Beyond choosing the number, never forget that the outline of the hunting area also plays a role in determining what will be a desirable coverage.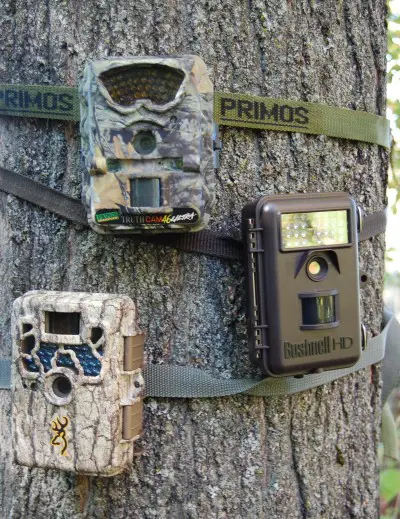 Using several coverage cameras also brings the challenge of identifying where each camera has been placed. This knotty point can be overcome by using your digital phone to record every camera placement and possibly, include coordinates.
Cover your tracks
The bucks might not have the intelligence of humans but they should be credited with some, to say the least. Animals can figure out that their ecosystem has been tampered with when they see strange objects around their dwellings. For your efforts not to come to be less fruitful, make sure you do not little the hunting pathways, and be careful with bruising the flora along the way.
Human scent is easy for the wind to disperse and this means that the buck can pick this easily. Before you step out of the house, make sure you wear not perfumes, wear clothes that are laundered with scent-free soaps. You can also store your hunting clothes in a rubber that has some earth in it, a few days before stomping the wild.
Batteries need quality
If you decide to be penny wise when buying trail camera batteries, remember that this will make you lose vital images when the battery fails. Lithium batteries are reputed to have longer staying power than the alkaline range. Batteries are also affected by temperature and weather swings. This is a factor that leads to early failure of these prized accessories. Lithium power will save you the aches that come with battery fails associated with cheap products.
An added tip you can use is to make sure you are using a camera that is assistive of battery saving power.
Positional changes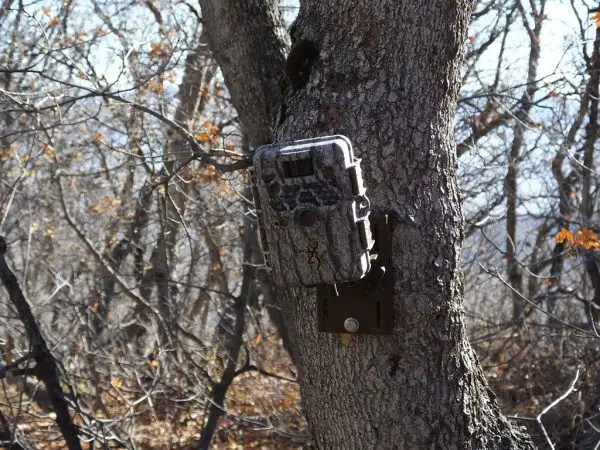 A camera can be placed in a different location if you find out that you picked the wrong spot. However, pre-season scouting that is diligently done will aid you in picking a right spot to record the movement of bucks. Knowing a water source, food spot and migratory route will help your positional efforts become fruitful. Animals follow a rhythm like humans; and this means that where they can find food, they will congregate around such spots. Same thing applies to water, as this is vital for all forms of life, it cannot be overlooked when choosing a camera pinch spot.
The path animals take to a food spot or water source can be a vital kill-attraction, and this means that a camera trail of this will help your hunting success. No good hunter will overlook these vital tips.
If you know your hunting indices well enough, you will stress less on positional changes. This is the available food in a given hunting spot, the season, as well as a couple of allied factors, plays a role in determining whether the bucks will come around or not. Another trick you need to imbibe is to check your camera less often. This is of note as frequent checks lead to more disruptions of the hunting trail. The more rampant your visits are, the higher the likelihood that you will leave signs that tell the bucks that they are endangered.
Theft or destruction
There is a possibility that you can lose your camera to thieves or that it can be destroyed by animals rampaging out there in the wild. On this score, it will be wise to get a lockbox when placing your camera. This will shield your gadgets from damage or theft. However, make sure you do not end up shielding the focus of the camera. Always check to be sure you have made the right placement before walking away.
The view of experienced hunters on the protective lockbox is to get heavy duty boxes in areas where agitated bears are known to lurk around. Except for low-lying angles, always make sure you hang your cameras overhead and above eyesight. Low hanging spots are easily visible to intruders and the prey.
Bucks will spot cameras that hang loosely around their habitat, and do not forget that they have a better grasp of their natural habitat than you might appreciate. If you can get some weeds or shrubs to camouflage your devices, this will also prove helpful.
Sun spot
As an amateur cameraman in your high school days or earlier, you would have noticed that images caught facing the sun will give you blurry outcomes. Do not miss this tip when placing your camera during your prey trailing activities.
Heat, as well as wind flow, can also impede your camera focus. So, make sure you pick a spot that will not get deflected by sun rays so easily. Wind flow and sun facing position also lead to parallax that will give you a false prey lead. It is frustrating to go with a lead that proves to be a farce at the end of the day.
A northward camera placement is better utilized by hunters than any other positional slant at any time. Since you do not want to lose camera card space to unproductive images, pay attention to this tip and you will have a better outcome in your next hunting season.
Product Criteria For Evaluation
Our top ten criteria looked at a lot of important features, highlighting some of the standouts by their usefulness. We collected a lot of data that had to do with using trail cameras in rough conditions year round, so durability was one of the biggest criteria's we scored. Standouts from the top ten were Bushnell and Moultrie, two of the most familiar names in the industry.
Price
Price is the first thing we looked at since a lot of the features were similar, even among the top trail cameras. For products that had higher prices than the rest, they had to show great promise in other areas. That means a high priced trail camera that made the top ten was exceeded expectations in our other listed criteria. Usually it would win in the media quality category, but it wasn't unheard of for high priced cameras to also excel with their durability. Trail cameras are made to be out in the elements for months at a time, so high durability will always be worth the extra cost.
Durability
Durability was our next criteria, and it led to a lot of products being left off of the list. With a lot of the beginning products having incredible media quality, it was a substantial loss of well-known names and generic inclusions. Unfortunately durability is the one feature that has to be above average, at the very least. The criteria was measured based on the case itself and how well it protected the camera inside. Extra points were given for high weather resistance and long-term warranty programs.
Design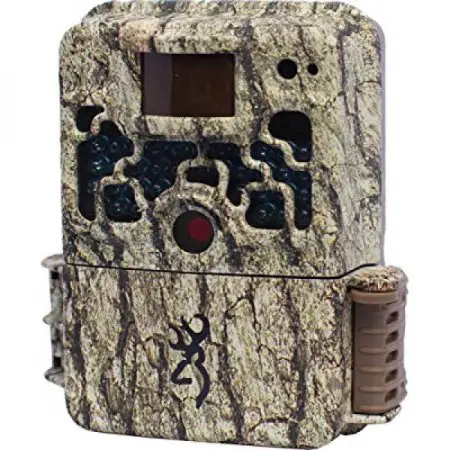 Design was a criteria that showed up on our radar and was geared towards how well the products blended into an outdoor environment. By default camo was given a high score. Glossy finishes stood out too much and made themselves noticeable when light hit them at an angle. So dull finishes were preferred, although we gave the benefit of the doubt to design choices that were made to protect a media heavy trail camera. Only a few products didn't make the list based off of their design. This criteria got rid of trail cameras that were not based on an outdoor premise.
Usability
Usability was a criteria that we considered for beginner/intermediate level users. So it covers a products ease of use, access to advanced controls, quality of the manual and support options from the brand. Trail cameras are powerful devices with a lot of high end options for capturing media. With so many settings to play with and tweak, consumers may get overwhelmed with the options. A product that doesn't explain these options clearly will put the user in a bad position. The problem with that is bad usability will sour the customer on the entire trail camera experience.
Extras
Extras was a simple criteria, covering any additional goodies that the brand wanted to include in the package. Usually this would mean batteries, but it wasn't out of the ordinary for a company to include entire starter sets with SD cards. These were the best, with the cards large enough to be the only storage you need for an entire season. Starter trail camera packs were given huge boost on the list, and they simplified a lot of the unnecessary shopping needed after a purchase. There weren't a lot of big names that fit into this category, so the ones that earned points for the extras criteria stood out from the rest.
Batteries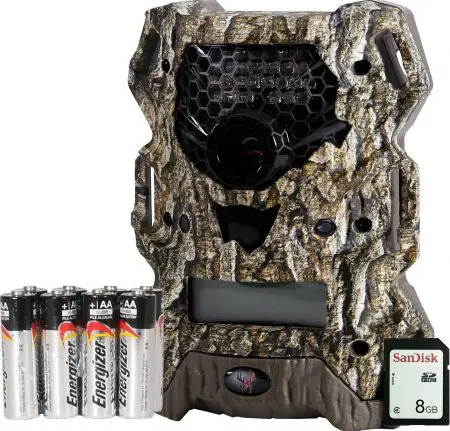 Using bad batteries shortens the amount of time you can leave trail cameras outside. But even good batteries will suffer if the power management features of a device aren't up to standards. We didn't give points out for average performance with the battery usage criteria. Our points were saved for trail cameras that had exceptional battery usage and options. This includes the ability to use half of the recommended batteries, extended power saving features, low power modes, low power consumption and access to alternative power options.
Picture and Video
The last two things we considered when ranking our top ten was quality based; picture and video. This criteria covered resolution, media manipulation options, trigger speed, flash range and night time use. It seems like a lot to cover in one criteria, but these are all of the things that leads to great pictures and video. Trail cameras that falter with their picture and video quality usually score below average in any of the listed subcategories that define them. Picture quality was easy to sort out and was a lot different than ranking video quality. Without resorting to the strength of the audio, video quality was the hardest to measure. We kept it balanced by not punishing trail cameras that lacked HD options. The standard is still SD for some major brand name trail cameras, so HD is considered a nice bonus for consumers that want a bump in quality. Video quality compared the day and night capabilities of the remaining cameras. When the video was transferred to a larger screen, we were able to tell the difference in quality from one product to the next. That was the true test for the HD video quality criteria that helped to catapult Bushnell into the top three, multiple times.
FAQs
How Important Are The Megapixels In A Trail Camera?
Buyers should never fall in love with the megapixel count of a trail camera. Although megapixels are important for some parts of the media quality, it is not an end all be all feature. And in some cases a high megapixel count could be a brand trying to cover up weak areas of their camera. Trail cameras of all types are capable of great media since the heavy lifting is done on the software side. Without a combination of solid megapixels and great software, the camera will suffer greatly when processing images of higher quality. So use the listed megapixels of a product as part of the buying process rather than the defining feature.
Will The Camera Survive A Drop?
Trail cameras are built with sturdy cases that can withstand bad weather and minor to major drops. Differences in their durability is based on features and the toughness of the case. Media rich trail cameras with LCD screens are prone to breakage if the case doesn't cover up the fragile bits. Things like debris traveling in strong winds can pose a threat to trail cameras of this type, so it isn't out of the question for buyers to look at additional protection. That means covering up the LCD screen with a tough plastic, or even making sure that the back isn't exposed when mounted.
Are Game Cameras Different From Trail Cameras?
No, they are exactly the same. It is similar to how some manufacturers say smartphone while others refer to their products are cell phones. For purchasing purposes, it poses an interesting twist for the customer. Brands sometimes market their products as game/trail cameras when they're actually not. A Trail camera will always have a reinforced case so that it can withstand the elements. This is the most important part about the product, and it will also keep you from having to call in the warranty at an early stage. To keep it simple, without the durable case, it is nothing more than a regular digital camera.
Is Battery Drainage An Issue?
It's up to a company whether they want to include batteries or not. When consumers are left to get batteries, they can get single use, rechargeable, battery packs and wall adapters. Single use and rechargeable batteries come with their own headaches if you buy them cheap, so be aware of the branding. No matter how good the power saving features are in a trail camera, they won't have much of an effect when paired with generic batteries. Stick to name brand batteries with high energy usage. Buyers on a budget can also use half of the recommended batteries to power the unit (if the product has that feature).
Will A Bad Quality Memory Card Affect The Quality Of The Pictures?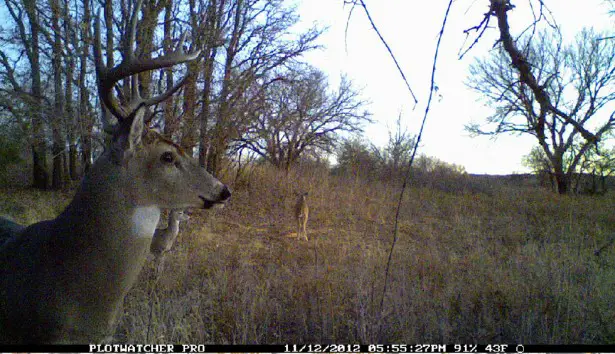 No, low quality memory cards won't directly lower the quality of the media on the device. Where they will indirectly affect it is with their slow access times. If your trail camera has a fast trigger speed, a slow memory card will end up playing catch up as new media becomes available. When the card stalls, so does the entire camera. The end result is a lot of missed pics, blurry pics and a high quality trail camera being bogged down by a single bad quality card.
What Are The Differences Between Standard Definition And High Definition?
For trail camera pictures, the details are noticeable in color. On smaller screens there won't be a big difference in quality, but when you transfer them to screens larger than "20 inches, it is like a night and day difference. For black and white photos it will look the same, so night photos won't really be affected by going to high definition. Videos are another category altogether, and the difference in quality will vary according to the trail camera. So on one device high definition will look great, but another trail camera with high definition will have washed out colors. So when choosing high definition as a buying point, concentrate on the picture quality of the trail cameras rather than video.
Can Trail Cameras Work Through Glass?
No, they won't work properly if placed on the other side of glass. One of the things the sensor looks for is changes in temperature. When placed behind glass it renders the PIR sensor ineffective at measuring IR light in its field of view. None of this even looks at how an invisible flash would work through glass, whether in the daytime or at night. Using a different angle is always preferred over using a trail camera behind glass.
Why Is Trigger Speed Important?
When the sensor in the camera catches movement, a slow trigger speed will turn a perfect picture into a blur. Low trigger speed is a must for trail camera setups, even on the low end. High end trail cameras with slow trigger speed won't be able to reap the benefits of their maxed out specifications. Targets in their view will be long gone by the time the camera registers the movement. For videos, slow trigger speed is a lot more forgiving even in busy environments. For maximum efficiency, try to stay under 1.5 seconds with trigger speed unless the product has some great features that can't be passed up.
What Are The Benefits Of Having A Viewing Screen?
Media rich trail cameras are a fantastic buy for users that don't want to fiddle with memory cards. The display on the camera lets you view all of the media on the device, with some advanced setups allowing manipulation of the media. If there are a couple of interesting photos on the card, you can find out without having to eject the card and inset it into a portable viewer. Other uses for a viewing screen are visual appeal when looking through all of the camera options. Trail cameras of this type have a lot of deep options and customizations to personalize the media experience.
How Good Will The Media Look On A Larger Screen?
This is where resolution comes into play for users that want the best picture. Currently 1080p is the standard for high definition television sets and computer monitors. That means products that market their resolution as HD 1920x1080p or even the lesser 1280x720p will look fantastic on big screens of any size. The details will be full, and the colors will pop just like a Blu-ray movie. Anything less will look good, but there will be a noticeable grainy texture on the bigger screens since it is in standard definition. For pictures this isn't a huge issue. Users will have to decide how they want to present their SD videos on larger HD sets, since the difference in quality is noticeable.
Does It Matter What Type Of Batteries Are Used?
Using generic batteries will always make the camera underperform. The last thing you want to do is have it shut off months before you planned. Always use branded batteries that are meant for camera use.
Will The Outputs Work With My Television?
If you have the necessary hookups on your television, yes. They will even work with some computers if they have the correct inputs. But in the case of a computer it would be easier to just take out the SD card and put it in a reader.
How Accurate Is The Motion Detection?
All of the cameras on the list have excellent motion detection. However they are at the mercy of your placement, so bad placement will always incorrectly trigger the motion function. Always test the area where you plan to put the trail camera to make sure it is optimal.
How To Make The Best Decision

Look at resolution strength, video quality during night, battery usage and extras. The extras refer to optional wireless, solar power or tripod features. Some cameras like the Moultrie's let you add on wireless options later which is great for the undecided buyer. If you're never going to use the advanced extras then resolution strength and battery usage should be your top two. When a trail camera is out in the field you want to be able to leave it there for at least 8 months before having to swap out the batteries.