Best Climbing Treestands Reviewed & Tested
last updated
May 16, 2019
There is something wonderful and isolating about a tree stand. In one sense they provide an easy way to extend your line of sight by yards, and also to use some three-dimensional thinking if you're trying to stay hidden. On the other hand, once you're up there, you're up there for a while so you best make sure you've got what you need to settle in for a long haul. There is more to the purchase than the weight limit, construction material, and weapon preferences. With the bulk of the quality, climbing tree stands to start at the mid-price range, it's up to you as the customer to make an educated decision. A lot of these are a pain to move, so keep that in mind as you make your decision.
In a Hurry? The test winner after 13 hrs of research

Summit Viper
Why is it better?
Great back support with quick adjustments
Padded armrests make a world of difference
In a
Hurry? Editors choice:

Test Winner: Summit Viper

13
Researched Sources
11k
Reviews Considered
13
Hours Researching
10
Products Evaluated
Value
Durability
Weight
Comfort
Weather Resistance
By Default
In Depth Review Top 10
Summit Viper
Ol Man Steel Tree Climber
X-Stand Deluxe Hunting
Summit Mini Viper
Lone Wolf 45573
Summit Cobra
Summit 81052
X-Stand XSCT314
Big Game Treestands
Hawk WARBIRD LT
Table of contents
Criteria Used for Evaluation
Expert Interviews & Opinions
Other Factors to Consider
Frequently Asked Questions
Sources
10 Best Climbing Tree Stands
Great back support with quick adjustments
Padded armrests make a world of difference
Mossy Oak paint job is average
Summit nabs the #1 spot on the list with the Viper SD, the full version of the mini model at #4. It's everything you would want in a climbing treestand and sets the bar high for the rest.
Read more
Full Perimeter Frame
One of the specialties of this product is the full perimeter frame, a setup that makes the product a full-featured sit-down and stand-up climber. It's easy to manage the multiple positions it offers without worrying about it being secure.
Lightweight but Sturdy
The stand only weighs 20 pounds but comes with a 300-pound weight limit. To make it an even easier carry the aluminum construction comes with bungee backpack straps.
Cost And Value
The #1 product on the list is high priced, but not the most expensive. So the value is definitely there if you factor in the five-year warranty it comes bundled with.
2

. Ol Man Steel Tree Climber



Handles up to 300 pounds of weight
Set up and adjustments work well on the fly
One of the better brands in the industry has built a name with its strong and durable climbing treestands. The Multi-Vision not only looks the part of quality, but it also personifies it.
Read more
Real Steel
They used real steel in the construction of this model, meaning it will last for years without any worries of breaking down. This works great when used in environments where the weather can be harsh.
Everything You Need
This cool 3-way design has incorporated features like a straight bar, a footrest, and gun rest. It calls itself the quietest climbing stand in the industry.
Cost And Value
This model is in the mid-high range when it comes to price, so is surprisingly light on the wallet. Even with the high-end, construction customers will get a tremendous amount of value if they purchase this product.
3

. X-Stand Deluxe Hunting
One of the lightest in the industry
Lowest priced model on the list
The foot strap design is outdated
Now with the list heading into the top 3, this X-Stand model becomes a lot more attractive. It's one of the more unappreciated climbing treestands in the industry, so make sure to give it a chance.
Read more
Light and Adjustable
Moving climbing treestands constantly can be a hassle if they are big and bulky. The biggest advantage of this model is that it is built to lock into place when used, but easy to adjust on the fly to go higher or lower.
On The Cheap
This low-cost option only weights 16 pounds but has rubber coated design cables. And while it is inexpensive, it isn't cheap.
Cost And Value
At the midrange price, this is the lowest costing climbing treestand on the list. That's a big deal for users that want to get the most for their money.
High-grade aluminum for long-lasting use
Long 5-year warranty
Hunters over 6ft. will find this a little small
The Mini Viper SD is the pinnacle of innovation from this great brand. Using several advanced features built just for this platform, this is easily one of the top models in the industry.
Read more
DeadMetal Sound Deadening Technology
Your climbing treestand shouldn't have an annoying metal to metal sound, which is why this technology is so important. Prey won't be alerted when you make adjustments, and your hunting season will stay intact.
Heavy Duty
This stand is built to last with a quick draw retention system. And it supports up to 300 pounds which should be more than enough for you and your gear.
Cost And Value
Although the price is high, it actually comes out to one of the lower end high prices. With all of the high-end features included, the value becomes huge.
Separate bow holder is a great addition
Only weighs 20 pounds
Adjustment knobs can be difficult to work with
Lone Wolf surprises the industry again with the Sit and Climb Combo II. They refined some of the best things in their older model and made this iteration one of the best yet.
Read more
Build Quality
With such a great build quality, hunters can move this repeatedly without worrying about damaging it. This model was built with hardiness in mind, and it shows even after years of use.
Built for a Bow
This stand is designed to be used by crossbow and bow hunters, but really it's good for any hunter. It has a contoured foam seat pad, and a 350 pound capacity so this is built to last.
Cost And Value
As one of the most expensive climbing treestands in the industry, the value holds well since it's useful for bow users. It's hard to find climbing treestands that provide the accommodations this one does.



Only weighs 18 pounds total
SummitLokt Technology enhances the strength of the product
Not as spacious as other climbing treestands
This particular brand has been in the industry for a while now, and their Cobra SD is one of their best models. Light and strong, this is a climbing treestand with some good upside.
Read more
Good For The Back
Hunters with a bad back will find the extra support of the backrest perfect for their needs. Combined with the suspended foam-padded seat, there is a lot of support where you want it the most.
Safe and Strong
This stand comes with a full body harness system and can handle up to a 300-pound load. it's good for people suffering back pain.
Cost And Value
Following the same pricing scheme as the others on the best climbing treestand list, this model is also high priced. Hunters with back pains will find the most value out of this product.



Big upgrade from aluminum frames
Lots of room for all types of bodies
Sometimes the classics are the best, and in this case, revamped classics are really great. The 81052 Viper is a great climbing treestand with limitless possibilities.
Read more
A Large Platform
Climbing treestands are not just about the seats, and the stand is an important part of making it a complete package. The stable stand of this model is large so that you can get off a clear shot without worrying about your footing.
High-Quality Steel
This very cool stand not only has steel frame construction but also has duel construction to keep you comfortable.
Cost And Value
With the steel construction, there was no way the price was going to be anything less than high. It's one of the highest priced on the list, but well worth it if you want a little more room with your climbing treestands.
Ridiculously low weight with strong construction
Patented design that lets you adjust while on the move
Seat cushion is low quality
This climbing tree stand has some of the most conflicting specifications of any on the list but in a good way. No matter where you are on the list, The X-1 can stand toe to toe with any product as a good alternative.
Read more
Lightweight
How they managed to make this stand only 11 pounds is a mystery, but definitely one of the major selling points. Customers can see instantly that a massive amount of work went into this models construction.
LightWeight but Strong
This is made with lightweight aluminum but it's the same metal that's used to make aircraft so it's going to be plenty strong.
Cost And Value
The price keeps climbing on this list, so expect to open your wallet for this model. So far it is the most expensive climbing treestand, yet well worth the money since it can go toe to toe with any other on the list.



The fabric is waterproof and removable
Weighs only 21 pounds for easy transporting
Only the top seat is adjustable
The Fusion takes the basic fundamentals of a climbing treestand and improves it with comfort. With both the design and the materials built to make the user comfortable, The Fusion is the choice of many that tend to hunt for hours.
Read more
Extra Padding
Calling The Fusion a La-Z-Boy in a tree isn't as farfetched as you think. The company made comfort a focus and succeeded in making this one of the most comfortable on the list.
Lightweight
Despite being built of Aluminum this stand has a 350-pound weight capacity.
Cost And Value
This is another high priced climbing treestand, but one that makes back its value with comfort. Not having an aching body after a day of hunting will always make the high price worth it.



Sturdy construction on the 21×34 platform
Can be transported instantly with the fold-flat technology
Footrest from older model not included
Good construction with a low weight is what makes this a popular pick in the industry. The Warbird LT continues to deliver results with some key features that make it stand out.
Read more
Light But Strong
The lightweight aluminum construction is exactly why you can depend on this climbing treestand. Carrying it to your destination is easy, and setting it up won't break your back.
Auto-Latch for Safety
This has an auto-latch cable system for safety and also has a 300-pound capacity.
Cost And Value
It is also one of the most expensive. Yet the high price doesn't mar the value, and this is an excellent deal.
Criteria Used for Evaluation


Value
When we looked at the prices of the tree stands, we tried to trim from our picks any that were too high in price. This was done due to their being no real feature changes after a specific price threshold. A lot of the tree stands that didn't make the list were high priced products that didn't offer anything new from the lower priced alternatives. That doesn't mean that there are no high priced products on the list, it just balances everything out. By getting rid of high priced products with redundant features, we gained a considerable advantage when moving on to the next criteria. Our list was already shortened, and that made it easier to move into durability.


Durability
Durability was judged by the main base and of course the cables. These two combined needed to pass all of the industry standard safety requirements to even be considered for the list. They also needed to have replacement cables ready for purchase at a respectable price. Any tree stand that didn't have replacement cables that were easy to find was considered too much of a hassle and left off of the list. Buyers shouldn't have to hunt down cables, and when they find them it should be available at a competitive price. Extra points were given for companies that had the replacements available directly on their website.


Weight
The last criteria on the list were weight limit, which also helped to shape our top three products. Higher weight limits were preferred, so products that were not in the top five made it into the top three with ease. We valued a high weight limit since excess in this area is better for safety reasons. Buyers are less likely to hit a high weight limit, even with the inclusion of guns and accessories. So if the tree stand starts to degrade over time, it will still maintain a fairly accurate weight rating compared to a tree stand with a lower weight limit. This criterion may have also led to a few surprises in the first half of the list, as a lot of quality products got pushed back due to their lower weight limit.


Comfort
Comfort was the hardest criteria to judge since it involved several factors not related to the product itself. In order to rate this fairly, we looked at whether the product had advertised features for comfort. Any tree stand model that had good comfort features was given points based on how effective those features were in real-world tests. There were plenty of models that had comfort features but didn't deliver on those promises, but they were not penalized too harshly. This was more about fine-tuning our top-tier products on the list that catered to the dedicated hunter. The top five is a good example of products that will remain comfortable for hours a day without giving in too much to the natural elements.


Weather Resistance
Weather resistance is still important for portable models, and we took all levels of resistance into consideration. Products that lacked weather resistance of any kind had already been eliminated from the list, so this portion was more about reorganizing the strong ones. Bad weather resistance can cause degradation of the entire product, lowering the effectiveness of the safety system. The better value will always be in a tree stand that offers good weather resistance. These are the tree stands that are built to last for years and not break down when things get rough.
Expert Interviews & Opinions
Most Important Criteria
(According to our experts opinion)
Experts Opinion
Editors Opinion
Users Opinion
By Default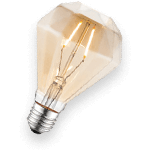 Tree Stand 101
Always remember, it's never about the stand. Sure you want a great stand, with great features, that's easy to put up, and easy to maintain that's not too hard on the wallet. That's why we're here. But once you've done your homework and have the tree stand no matter how perfect it is for you it's not going to mean a thing if you don't put it in the right spot.
Other Factors to Consider


Style
The style was our next criteria, and just like comfort, none of the models were penalized for not meeting this standard. The style was about color options and overall design, so nothing that would affect the usefulness of the product. Only a few products scored high in this area, as most of the options on the list defaulted to brown or camo colors. This was the correct choice for hunters that needed to blend in with the environment, but tree stands have a much broader appeal beyond hunting. So for the models that recognized the extra uses of tree stands and fitted them with the appropriate color, this was the category where they shined the most.


Brand
The second to last criteria that helped us shape the list was branding, or to better effect customer service. There were some smaller brands that broke through on the list, but in the end, the bigger brands stayed strong and were an important part of the top ten. Branding was a vital criterion to determine how warranties were handled. All of the big brands passed with flying colors, providing smooth customer service experiences, even when it wasn't related to a return. General inquiries were handled fast, and the bigger brands always had the best manuals. The popularity of their products also led to there being plenty of online information and guides. Only a few of the smaller brands had similar customer orientated experiences, with a lot less relevant information available online.


Features
Extra features are a criterion that is related to company-specific options. Some tree stands on the list came better equipped out of the box than others. This was the first criteria since durability where there were major changes to the list. At this point, we had the list down to fifteen items, with a lot of the big ones standing out already. Companies like Summit Treestands provided much deeper extra features than other products, making it easier to rank their models higher. The biggest features were safety-related and well worth looking into. Sometimes nature decides to take over, so tree stands need to have resistance against the elements. This is a major priority for fixed tree stands since they don't come down and receive more punishment than the other types.
Frequently Asked Questions
q:

How Much Weight Can It Hold?

a:

Weight varies based on the model you decide to get. Buyers should try to stay within the weight limits of the product. This is to ensure safety, but it is also to ensure optimal usage in real-world situations. The maximum weight supported should also include any accessories or equipment you take on the tree stand with you. If you feel that you're pushing the limit, then it is smarter to get a tree stand that supports your weight rather than winging it. Remember that even if the tree stand supports your weight, if it isn't fastened correctly then that number can drop dramatically.
q:

Are They Portable?

a:

Portable tree stands are considered to be more environmentally friendly than regular ones. Not all tree stands are portable, as the excess weight would cause them to be a hassle to move. Portable tree stands usually weigh less than 20 pounds, which is more than manageable for the average user. They pack tightly and don't take much effort to unpack once you get a routine down. The only con of portable tree stands is that they have a lower maximum weight, and may lack some of the finer points of the non-portable models. As for price, there isn't a huge difference between the two.
q:

Is It Safe To Use A Tree Stand?

a:

Yes, but is dependent on your following all of the attached safety instructions. There is no universal manual for tree stand safety, so pay close attention to the manual provided with your new product. Some companies have proprietary fasteners that are different from the normal ones in the industry. You should never attempt to set up a tree stand until you have fully gone through the manual. Within the booklet, you'll have access to several guides, usually with pictures. And if needed, most brands will even direct you to their website where there are several how-to videos. Follow these in order to get the best experience, even if you are a seasoned user.
q:

Will Taking A Safety Course Prevent Injuries?

a:

It is recommended and sometimes required to take a hunter's safety course before using a tree stand. It will keep you from making first-time mistakes like climbing with a gun on your back. Taking the test for the state you want to hunt will fast-track one of the easier parts of the hunting experience. Besides the usual information provided for the hunting season, it will provide you with tips that could save your life. All of the information isn't related to tree stands, but there is a good bit in there to set you on the right path.
q:

Why Is The Cable Attachment System Important?

a:

Cables play a big role in the entire tree stand setup. The attachment system isn't overwhelming, and lets you get into position without worrying about falling off. Some extra features of top-tier cable systems are noise reduction, an important feature that keeps you hidden. When cables get worn over time you can replace them in pairs for a low price, so it isn't an overly expensive system to keep up with. It's also recommended to keep a backup, and of course, that would also be beneficial for emergency situations. Never go cheap when it comes to the quality of the cable attachment since so many rides on it being in top condition.
q:

Will The Platform Remain Leveled?

a:

The platform that you stand on shouldn't have too much give, even when moving around. Everything should be tight and leveled, as your accuracy depends greatly on how it handles the weight. Buyers that notice their platform shifting ever so slightly should be wary since this can be a potential safety hazard. Double check and make sure everything is secure, and if you aren't over the weight limit then it shouldn't be moving. For consumers that use bows this can be frustrating, and it leads to them fighting the platform more than the wind.
q:

How Durable Are Tree Stands?

a:

The durability of the products will surprise new users. All products are durable, and even the portable tree stands enjoy some the best craftsmanship in outdoor items. With user safety in mind, companies didn't cut corners with the materials used for their tree stands. The platform is just as durable as the cables that support it. Buyers that leave their equipment in harsh weather can depend on it to last for years without losing much of the overall strength. The usual maintenance will keep everything in top condition, even if it gets beat up a bit during usage.
q:

Can Tree Stands Be Used For More Than Hunting?

a:

Besides hunting, tree stands can be used to scout, birdwatch, or for security. The use of a tree stand applies to anyone that wants to get a better vantage point. This is true for any hobby or activity where being on the ground would put the user at a disadvantage, like with scouting. Owners of large properties set up static tree stands around a couple of acres are can get a good idea of how successful a hunting season will be before it even starts. Scouting in that manner is one of the reasons people buy tree stands, and shows off its multiple usages beyond hunting.
q:

What Trees Are Compatible With The Stand?

a:

There are some criteria to consider when picking the perfect spot for your tree stand. First and foremost, look at where the tree is and if you'll have a clear view of the land when you're up high. If anything is blocking your view, then move on to the next tree. Next, try to pick a mature tree since it will be more stable than a younger one. Even if younger trees look sturdier, check to see if they sway in the wind- this is exactly what you don't want. The thick mature trees will hold your weight and take on windy conditions without much trouble. Some of the most recommended trees to use (if available) are cedar, cottonwoods and old oaks. Any of these in their mature stage will give you the stability needed for a tree stand.
q:

Are There Any Laws Against Tree Stands?

a:

Regulations are state specific but pretty clear in their language. For the most part, you can use them on state game lands if you don't damage public property. With the laws protecting trees, any tree stand that damages it on public or private property is in direct violation of local laws. If you have permission from the owner of the land, then this of course overrides this regulation. Other laws associated with tree stands has to do with the removal of them after the hunting season is over with. Most laws limit this removal period to two weeks at the end of the season, but each state will have its own subset of rules.
q:

What Are The Types Of Tree Stands?

a:

There are four different types of tree stands to pay attention to, all with their own strengths and weaknesses. Fixed, self-climbing, ladder and tower stands are the main ones you'll be dealing with when making a purchase. Fixed stands have the advantage of being able to attach to as tall a tree as you can find. It has a seat and platform, and uses straps to hold the user in place. A self-climbing stand is portable, and can be carried like a regular backpack. Some practice is needed to set self-climbing equipment up, but it isn't too hard after a couple of tries. Ladder stands are a bit more complex in their makeup and can be considered similar to the fixed option. These are used for setting up tree stands where more than one hunter will be present. Lastly, tower stands provide good freedom but it needs to be set on a firm base. This freestanding option works best in open country where you can fully take advantage of the view.
q:

How Do Scents Help?

a:

To effectively hunt, you have to mask your scent from the prey. Scent control needs to be practiced on tree stands so that they don't alert whatever game you are hunting. With the right setup, you can be right above your target and they won't notice you. Scent control lets you get off a clean shot while taking your time to perfect accuracy. Spraying the area around your base with the scent is helpful, and can lead to a much better experience if you use tree stands.
q:

Are Tree Stands Comfortable?

a:

They're not uncomfortable, but they also won't give you the same experience as sitting in a leather lazy boy recliner. You'll spend most of the time in a high position, not moving for hours at a time. Some hunters come down every other hour, some stay for the entire day. Your comfort level will vary but can be boosted by wearing comfortable clothes. Uncomfortable clothes can be the biggest detractor of your tree stand comfort.
q:

Are The Adjustments Easy To Make Before Locking On?

a:

This is one thing that most (if not all) climbing tree stands have in common. Because of the dangers of fiddling with one while in midair, they all make the adjustment process super easy. That's for all levels of consumers, and not just the experts.
q:

Are There Any Low-Cost Tree Climbers?

a:

Yes, but if they aren't on this best hunting tree stands list then they're low quality. Considering they are carrying your weight, accessories and a weapon, anything less than a stellar pick would be a disservice to your safety.
q:

Are climbing tree stands safe?

a:

Tree stands are amongst one of the most important items that a hunter can use. They are designed for a hunter to have the best vantage point for the most successful hunt. Yes, climbing tree stands are overall safe to use. Yes, there is always a risk that something could go wrong, like many things in life. That is why paying attention and installing it appropriately and correctly is very important to your safety. You can easily secure yourself and keep comfortable with a climbing tree stand. Overall, this setup will probably feel safer than some other types of tree stands out there. To keep yourself at your safest, always wear a harness when in a tree stand. This will help and accidental falls, spills of injuries.