Best Airplane Ear Plugs Reviewed & Rated for Quality
In a Hurry? Editors choice: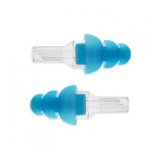 Test Winner: Etymotic High Fidelity

Have you ever wondered what you can do to prevent the pain and discomfort that results from sudden increases in altitude while flying? The answer is airplane earplugs. These are an excellent way to reduce the amount of pressure that builds up in your ear canal when flying. These remarkable items that have been designed to fit the ear canal and they have a unique way of working. Eliminating the amount of airflow within the eardrum. The inner ear will have the ability to balance and regulate any alterations in altitude.

A good pair will ensure that the ear canal is closed off from allowing any excess air to enter it; therefore, reducing the amount of air pressure building up. This buyer's guide is going to go over the top ten airplane earplugs that we found online.
Standout Picks
Criteria Used for Evaluation
Comfort
If you are looking for complete ear protection when flying in an airplane, you need a sufficient set of ear plugs. The earplugs you choose should protect your ears up to 80 decibels. How do you know what 80 decibels sounds like? As a general rule, if you are standing three feet away from a person and you have to raise your voice for them to hear you; you are speaking at 80 decibels.
The comfort of a good pair of ear protection depends often on the material they are made of. When searching for a comfortable pair of earbuds one must follow a certain parameter, such as the weight, design, and size as well as the type of material that is used to make the ear protection they choose. Many people prefer silicone earbuds because they fit more accurately within the ear canal and block out more excess noises.
The most comfortable ear devices are the ones that have a memory foam tip for the ears. The reason they are so comfortable is that they easily mold to the inside of your ear and expand to create the perfect fit.
Effectiveness
You know your earplugs will be working effectively if they offer protection to your ears at 15 to 35 decibels. The more decibels a pair of earplugs is capable of filtering out proves their effectiveness against hearing loss and damage to your ears. Another way you will know if your earplugs are effective is if you do not experience the pain you once did when flying.
A good set of earbuds will create a perfect balance between the air pressure in your ears and the air pressure within the cabin of the plane, making the increased altitude have very little to no effect on your eardrums.
Protection
These are worn as a means of protecting your ears from hearing loss and the effects of increased altitude from flying. The best ones will also protect your ears and eardrums from the dangers of loud noises. However, if you are not wearing the item that is right for you, it can result in much discomfort and even an outer ear infection.
Protecting your ears is very important. You only have one set of ears, therefore, it is imperative that you take care of them and ensure they are not damaged. The ability to hear is a precious thing (just ask anyone who has lost their sense of hearing).
Fit
Earplugs that fit is the most efficient at keeping out and reducing how rapid increases in altitude affect the ears when flying. When it comes to ear protection, fit and comfort is almost the same thing. If they are not being effective, it is most likely because you have not inserted them correctly. Ensuring that your ear devices fit properly go right along with ensuring your ears have adequate protection. A poorly fitting pair of ear devices are not going to do you or your ears any good.
The material of the product that you're using can also have an effect on its fit. Often times, it can be the material that helps to reduce any discomfort and/or pain when wearing earplugs. A good earplug should be comfortable for every ear shape and size as well as for individuals who suffer from allergies.
The most common material used for airplane earplugs is hypoallergenic silicone. This material fits flexibly and easily in a large range of ear sizes and shapes. It's also known to considerably reduce changes in air pressure from affecting your hearing. It's also used due to it being safe for various skin types.
Value
A good pair of earplugs will prove to have a lot of value to the wearer. When you find the right ear protection unit in which affords you with the perfect amount of comfort, effectiveness, protection and fit you are going to want to keep that item for a very long time.
It is a good idea to purchase more than just one pair because if they wear out, you may not be able to find a duplicate pair easily. For this reason, It is recommended that you purchase several pairs of ear protection.
10 Bes Airplane Ear Plugs
1

. Etymotic High Fidelity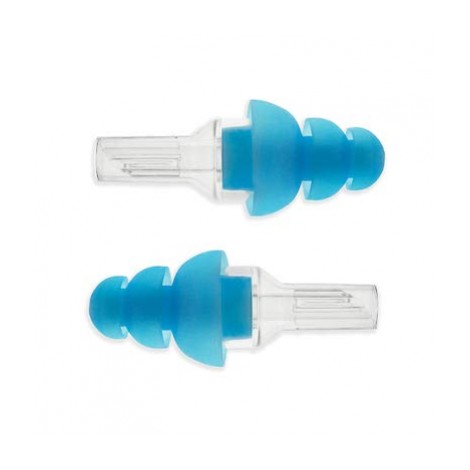 The standard ETY earplugs and they come with a neck cord and case for carrying them. They have blue tips and are made to imitate the ear's normal reaction to loud noises and sounds. There is a reduction in sound to 20 decibels when wearing this Etymotic product.
Decreases Ear Damage
The use of these will lower your chances of hearing loss due to the loud noises from music concerts, air shows, athletic and motorsports, and other events.
Improves the Musical Experience
These items can be used by musicians who wish to hear the music they are playing and be capable of mixing it with other instruments and music.
Cost and Value
This item is low in cost, yet high in quality and value. When you put them on you will be so impressed by the excellent sound preservation as well as how much excess noise is reduced.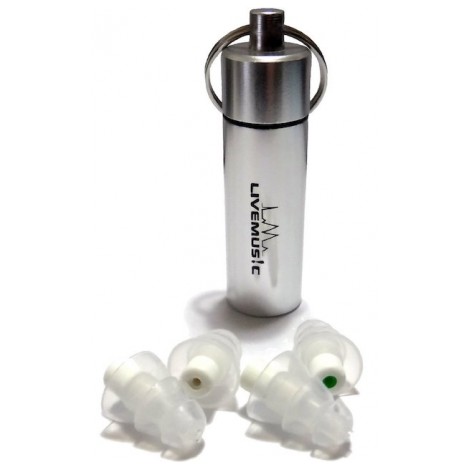 These high percussion items that have been designed specifically for the ears are the perfect item for the musician, DJ Clubbing, drummer, and concert-goers. They are reusable and have silicone triple flange.
Excellent Hearing Protection
This outstanding gadget for the ears is going to give you such awesome protection for your hearing. Protecting the ears against any loud sounds that can result in some serious damage to your eardrums and even possibly the eventual loss of hearing.
Satisfaction Guaranteed
These outstanding ear devices will not let you down. They are not lacking in efficiency as many of the cheaper, generic brands do.
Cost and Value
You are going to love the way these fit perfectly inside the ear canal and offer such remarkable sound quality. For the price you are going to pay, you will receive a device that is valuable and as an added bonus is guaranteed to offer you 100% satisfaction.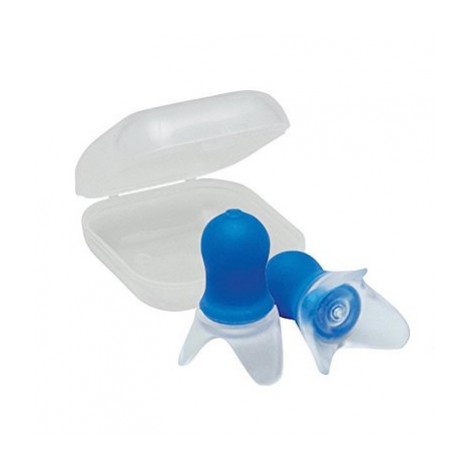 This item is made by Flents Flite and offers the wearer excellent protection that reduces the pressure one's ears may be experiencing when flying in an airplane. These earbuds were created to alleviate the pain that can occur when there is a change in altitude such as flying in an airplane.
Creates a Calming Atmosphere
These earbuds are made of a supple material that rests in the ear with ease. These plugs can be squeezed together for easy placement within the ears.
Reduction of Noise Levels
This excellent item is capable of reducing the noise levels to 22 decibels. This ultimately makes your flight on an airplane much more enjoyable.
Cost and Value
The value of these earbuds are going to impress you so much; particularly, when you see the minimal cost you will spend for the quality of the product you get.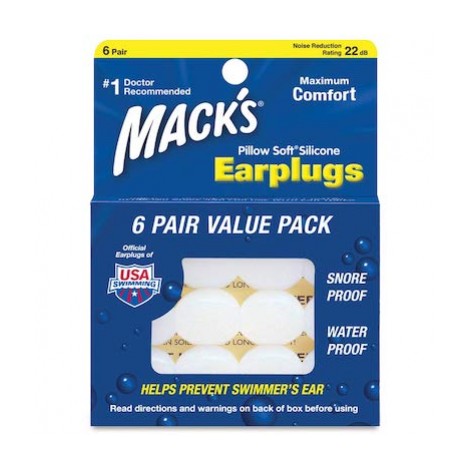 This is a moldable soft silicone type of earbuds that comes in a pack of six-pairs. These are the perfect ear protection that is needed for a variety of activities; such as, sleeping, snoring, swimming, traveling, studying and concerts.
#1 Selling Product
These items have been specifically made for the purpose of protecting your ears. They offer a non-toxic, waterproof, safe, and non-allergenic protection against loud noises.
Comfortable fit
The soft, putty mold that these earbuds are made from fit comfortably to the exclusive, individual shapes of a person's ear. They are such comfortably perfect fit one might think they were custom made for them.
Cost and Value
The item in which we are reviewing is going to prove to be much greater than any monetary values. In fact, you will be pleasantly surprised at how little this brand of ear protection products actually costs.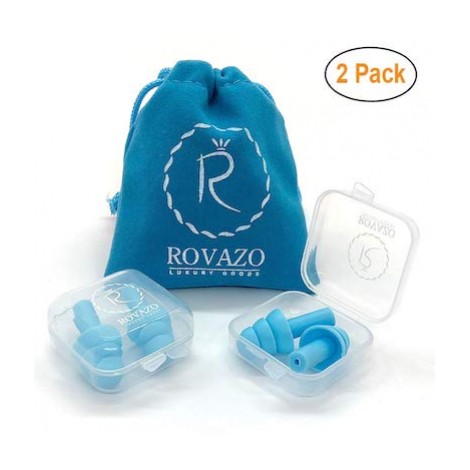 This Rovazo brand of reusable silicone earplugs come to you in a set which contains two pairs. They are waterproof, hypoallergenic, and are useful in the reduction of excessive noises that are created when swimming, going to concerts, or flying in an airplane.
Finest Hearing and Ear Protection
With a noise reduction level of 32 decibels; you will not hurt your ears or hearing when wearing this ear protection when in the water or exposed to loud noises.
Made of Silicone for Comfort
This item is made exclusively for ears and is made with extreme comfort in mind for the person wearing them. They adjust to the ear and are reusable; they can even be worn for extensive periods of times, such as sleeping.
Cost and Value
The value of this brand of ear protection is far greater than monetary. You are going to be extremely pleased with their comfort, and the fact that these earbuds come with their own carrying case and traveling pouch is an added bonus.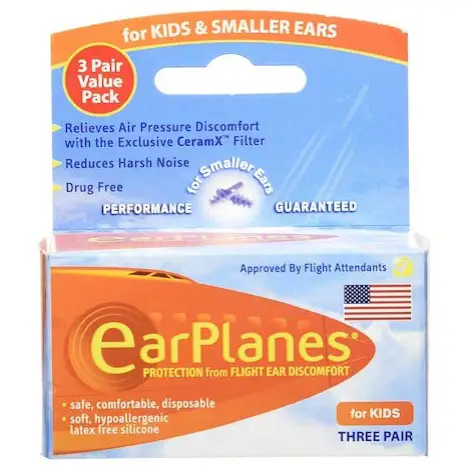 We are all aware of how clogged ears can irritate and make a child very uncomfortable and cranky. Cirris Healthcare understands this too; for this reason they makes this excellent brand of earbuds for children. With little ears in mind, this item will aid in making your little one(s) more comfortable when they fly. They come in a 3-pack bonus pack to make air travel more comfortable for your child.
Comfortable for Infants
These earbuds can even be used to aid an infant in plane travel. They will sleep "like a baby" soundly, throughout the entire plane ride and their ears will not get irritated by the elevation. Not only will your little angel travel in comfort, but you also will not have to suffer the pain of watching them cry out in pain because their ears are under so much pressure.
No signs of Discomfort
Cirris understands that when our children suffer, we suffer even more. It is difficult to watch our child suffering from the pressure built up in their tiny ear canals, and blame ourselves for taking them on a plane trip, to begin with.
Thanks to this wonderful ear protection, your child will not be crying because of their ears hurting. Children will be able to wear these earbuds for many years without any complaints of pain or discomfort.
Cost and Value
These EarPlanes earbuds hold a lot of value for the little bit of money they actually cost. Not only will you be pleased with the monetary benefits; you will also be pleased with the many years of comfort they will provide for your children when they fly.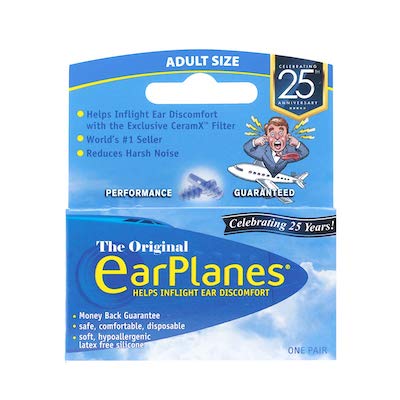 These are the original Adult EarPlanes, earbuds, made by Cirrus Healthcare. They reduce the amount of ear pain you will experience due to ears clogging when there is an increase in altitude, such as when you fly in an airplane.
Discomfort and Clogging is Relieved
When you are wearing these original EarPlanes ear protectors for adults, you will no longer experience the pain you once did when flying on an airplane. Any former discomfort that was once felt will be a thing of the past.
Safe to Wear
These ear protectors are very safe to wear. They are made of a hypoallergenic, soft silicone material. This ear device has gone through rigorous testing by U.S. Navy pilots and recommended by doctors.
Cost and Value
These adult ear protectors come in a bonus pack of one pair. The monetary value is not much at all; however, the usage value is extreme. You will absolutely love what you get for your money with this excellent brand of ear protection.

8

. Luiswell Noise Cancelling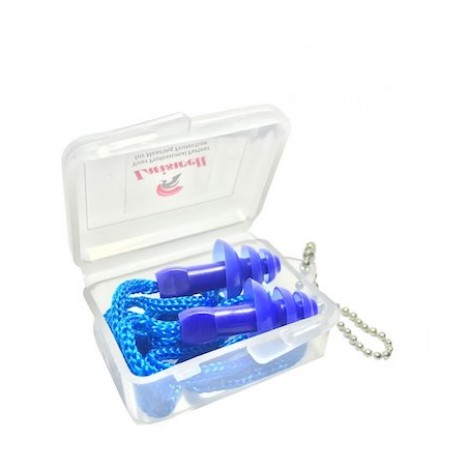 This brand of noise reducing ear products is made by Luiswell; and comes to you in a set of 12 pairs. These ear protectors are made of a soft, silicone material. They are reusable and are excellent in the reduction of the amount of noise your ears are exposed to.
Excellent Source of Noise Blocking
These ear protectors are just what you need to decrease the amount of noise your ears are subjected to, while at the same time they do not completely block out the natural speech tones you really want to hear.
Multi-Purpose
These earbuds can be used to when you do any number of activities; such as when you go swimming. Musicians can wear also wear this item; and you can use them for shooting on the range, hunting, motorcycle riding, and flying in an airplane.
Cost and Value
This unit that was designed for protecting the ears and are not as expensive as you might have originally expected. For a very low cost, you will get 12 pairs of earbuds. You can reuse them and even wash them. In the long run, you will save money because they even come with removable cords.



Who doesn't like receiving a bonus when they purchase a product. This comes in their own carrying case and is vented and non-vented for noise reduction. They are rated as being the best in their class for protecting the ears. Each kit from Lalolab comes with a vented pair that has a hole, which permits air to flow through and decreases the decibel levels up to 24.
Still Hear Normal Sounds
Even though noise is reduced by up to 24 decibels; you will be pleased to know that the sounds you want to hear will still be clearly audible. Sounds that we must hear such as emergency vehicles sirens when we are driving, or the voices of people during an airplane flight.
These earbuds have the ability to stabilize the pressure that is felt when climbing or descending elevation levels while driving or riding in a car; or when we rapidly increase or decrease altitude when we fly in an airplane. This item can even aid in reducing any pressure that is caused by the wind when riding on a motorcycle.
Comfortable yet Invisible
They have been designed with the ergonomics of the ear canal in mind. They are made of a skin-friendly material, that has tabs which are elongated which allows you to gently pull them out of your ear canals painlessly.
Cost and Value
With a 30-day money back guarantee, who wouldn't be happy making this purchase? If you are not pleased with them, they pay you back! They are durable and easy to maintain.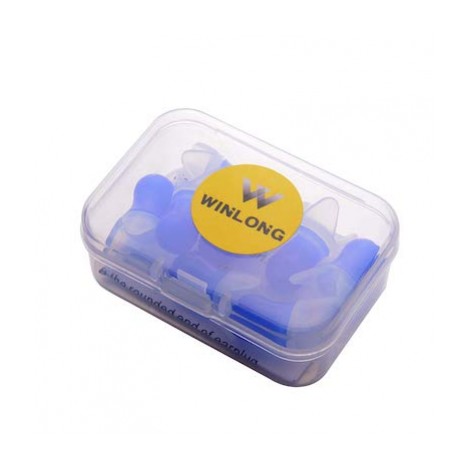 Made by Win Long and designed with the idea of reducing the ear pressure and pain that accompanies flying in an airplane. As an added bonus, this item also comes complete with a carrying case for easy storage.
Reduction of Pressure
When wearing this item as the manufacturer intends for it to be worn, the air pressure-- which is the result of sudden changes in altitude-- such as in an airplane will be greatly reduced. These ear protectors are made of a silicone material that is soft and comfortable and fit the ear rather nicely.
Reduces Excess Noise
These earplugs by Win Long have been designed with the intention to reduce all background noises at the level of 26 NRR decibels.
Cost and Value
This product offers a tremendous value to the person who purchases it. For example, you will receive a free storage container in which you can store your new ear devices in. This storage container also doubles as a carrying case for travel.

Subscribe to our Newsletter