Best Yard Games Reviewed & Rated for Quality
last updated
Nov 27, 2018
Ahhhh summertime. Spending all your time outdoors, at the beach, pool, or camping surrounded by your family and friends. It is the good life. The life that everyone looks forward to all year long. One of the ways that this situation gets a little sweeter is by adding in awesome entertainment which you can fit into all the fun activities you are already doing and enhance them.
There are a couple of different ways in which to do that and here we are going to focus on yard games. Yard games add in a fun, challenging, active element to any party or gathering. They are typically good for people of all ages and varying skill levels. The rules aren't super strict which allows for a little bit of variability and allows you to create your own fun. There really isn't a much better way to get outside and get moving than by playing a game. Let's go over some of the best available options.
Durability
Ease of Use
Weather Resistance
Value
Portability
By Default
In Depth Review Top 10
Spikeball 3
Nite Ize Flashflight
Elite Ring Toss
Kan Jam
Champion Sports
MIDWAY MONSTERS
Giant Tumbling Timbers
GoSports Portable PVC
Haywire Group
Baden Champions
Table of contents
Criteria Used for Evaluation
Frequently Asked Questions
Criteria Used for Evaluation

Durability
Criteria Used in Choosing The Best Yard Game
Yard games can provide endless entertainment and really elevate your backyard, your camping trip, or a trip to the beach. They are designed to be played by the masses, both young and old, and don't always cater to a specific skill set. Many of them are meant to get you out and active, which can be an incredibly important thing for everyone and can have lasting health benefits. There really isn't a better way to include more activity in your life than by doing it in game form. This is something that nearly everyone can get onboard without having to be told twice or convinced that it is a good idea. When you bring your yard game to your next gathering, it will very likely be the highlight of the party and people will be begging for more. These are just a few reasons to get in on the yard game fun, and there are many more that we haven't even touched on here. Now that you've seen the list of the best yard games available, how do you know which one is the best to buy for your specific situation? there are certain things you need to consider before making your purchase.
What Age Group Are You Appealing To?
There is a wide range of age groups with which yard games can appeal to. Some are great for all ages and the rules are flexible enough that there shouldn't be too much issue if you are playing with 4-year-olds or 34-year-olds. However; you can certainly tailor your choice to fit the age that will most frequently be playing the game you purchase.
Something like spikeball is going to be a little bit better for an older crowd – think teenager and up. They can follow rules, play a game fairly competitively, and enjoy doing so. It might be a little more complicated for the younger crowd to understand and they likely wouldn't be very successful at making it through a full game.
However; there are great options for the younger crowd as well. The rope ring toss is perfect – it mimics horseshoes but does so in a much lighter and safer option. Another similar option here is the rubber horseshoe set. This gives you the challenge that an adult can appreciate but also the ability for younger kids to enjoy it as well.
Skill Set
Something that goes along very closely with the age group that you are trying to appeal to, is the skill set that you are appealing to. This will obviously vary widely with both age and ability, and likely go hand in hand.
Some yard games require some sort of knowledge or athletic ability before playing. Take the lighted frisbee for example. Throwing a frisbee around is not the easiest thing to do if you've never done it before, and that's not even talking about throwing it well. There is definitely a learning curve involved – one that can be frustrating and difficult if you aren't committed to learning how to do it. However, it can come with a great reward if you know how, want to know how or love throwing a frisbee.
On the complete other end of the spectrum is the Flickin' Chickens game. It requires absolutely no skill or strategy at all, simply the ability to go with the flow and laugh at how the chicken bounces and rolls. It doesn't matter how good you are or may think you are, that chicken is going to go wherever it feels like and you'll just have to be okay with it. No skills necessary here.
Spikeball and Badminton are closer to sports than yard games, even played with only a couple people. While this should not be a deterrent at all, it does mean that a certain athletic ability and/or skill set will go a long way. If you've never played before, the chances are pretty good that your first few rounds aren't going to be pretty at all. You'll get better with time though and likely learn to enjoy it the more you play it.
There are also some middle ground yard games – things like cornhole or horseshoes. While they don't necessarily require you to possess a certain skill, the game will vary greatly depending on what skills you do have. They are more adaptable for people of all ages and athletic abilities.
Transportability
Most yard games are fairly easy to transport. They are meant to be played outside wherever you want to play them. Some days that may mean you are playing them in your very own backyard but the next day you may want to be playing with it on the beach or while out camping. The purpose of a yard game is largely defeated if you can't carry it around with you.
Some will be more easily transported than others and this usually deals with the nature of the game itself. If it is designed as a few simple pieces that are meant to be picked up and put away after each use, then obviously it is super transportable. Many on this list fall into this category. Often, they even come with their own carrying case so that they are ready to go the second that you are.
There are some on this list, and many that aren't, that are a little more difficult to carry around. Things like the Badminton set. While it does boast that it is easy to put up and take apart and even comes with its own carrying case, you may very often be tempted to leave that net up so that you don't have to set it up again the next time you want to play. That may mean that when you are ready to go, your game may need a little extra work getting to that point.
Number of Players
Another important thing to consider is how many players you intend on having. This will obviously depend on the day and the specific event, but you likely have a good idea what you want to shoot for before you purchase. Most yard games are good for at least 2-4 players. The limiting factor in some cases may simply be the number of chickens, or beanbags available and is easily remedied by purchasing a couple sets, as long as cost isn't a factor.
However; it is important to note that most yard games are designed to move reasonably quickly and as such, will have a quick turnover. This means that even if you can't get everybody in on the first game, they will be able to jump in on a round two in not much time. This can actually be a good thing as it gives people a chance to learn if they've never played before, gives players a break if it is particularly active, and also allows for a more varied skill set throughout the various games.
Expert Interviews & Opinions
Most Important Criteria
(According to our experts opinion)
Experts Opinion
Editors Opinion
Users Opinion
By Default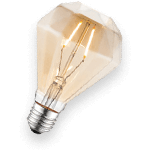 You Do Not Need A Big Yard
With the list we have here, you don't need a huge yard or even a lot of space. You will probably need more room for all of your friends!
Keep Games Clean
Since you are looking for yard games, I'm going to assume you will be playing in the grass. If you want your game to last and get the most life out of it, it's a good idea to always clean it as best you can when done playing.
Frequently Asked Questions
a:
They are games that can be played in your yard! They are typically based around something that can be thrown at some sort of target or a larger version of an indoor game.
q:
Does this yard game come with a carrying case?
a:
Some do some don't just make sure that you read any fine print before purchasing to know for sure.
q:
Where can you buy yard games?
a:
Yard games can be found all over, really. Most big sporting stores or retail stores should have at least a small variety in stock. You'll find more variety online, however.
q:
Can you rent yard games?
a:
Yes, but it's only a good idea if you are talking big expensive yard games like bounce houses or beer pong tables. You can get most normal sized everyday yard games at a reasonable enough price that makes it illogical to rent them.
q:
What age group is this game meant for?
a:
Most games listed here are for all ages. Yard games are designed to be family-friendly and include everyone.
q:
How many people can play this yard game?
a:
It varies widely between games. Most can accommodate at least 2-4 players and are designed to move fairly quickly so if there are more, it doesn't take long to finish a game and you can take turns.