Best Running Watches Reviewed for Durability & Quality
last updated:
Feb 01, 2019
Do you like to run but always find yourself wondering how long you have been running for or how far you have left to go? If so, maybe its time to expand your runner's toolbox to help revive your motivation. A good running watch can help take your running game to the next level. It can track mileage, your heart rate, pacing, and can even play music for you during your workout. No more having to worry about GPS tracking apps on your phone, using data, or losing information. Everything you need to track your progress can be right on your wrist.
But where to start? Running watches offer a wide variety of prices, capabilities, and appearances making it sometimes hard or overwhelming to find the right one. Lucky for you, we've put together a list of our favorite running watches on the market.
In a Hurry? The test winner after 35 hrs of research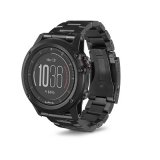 Garmin Fenix 3 HR
Why is it better?
Smart notifications such as text and email
Comprehensive heart rate and fitness monitoring
Robust design and large watch face for ease of reading
Different sport modes for use in different activities other than running
In a
Hurry? Editors choice: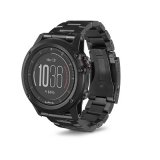 Test Winner: Garmin Fenix 3 HR

4
Interviewed Experts
15
Researched Sources
10250
Total Readers
13000
Reviews Considered
35
Hours Researching
15
Products Evaluated
Effectiveness
Comfort
Durability
Ease of Use
Features
By Default
BEST RUNNING WATCHES REVIEWED FOR DURABILITY & QUALITY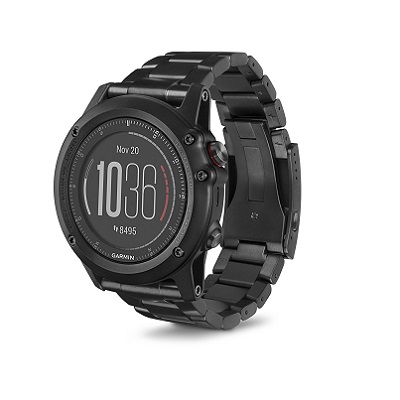 Smart notifications such as text and email
Comprehensive heart rate and fitness monitoring
Robust design and large watch face for ease of reading
Different sport modes for use in different activities other than running
Altimeter/Barometer are not always accurate
Can be slow to link to apps and widgets
The ideal training partner for the serious runner. The Fenix 3 HR boasts a wide variety of capabilities to help further your training regimen. It has monitoring technology to track heart rate, stride length, pacing, and other components so you can track your progress and reach your goals. Robust, this watch can withstand any conditions you throw at it. This watch also has the option to customize its appearance and formatting, so you can make it truly yours. For the dedicated runner, this watch offers the highest number of capabilities and options to help you reach your goals.
Heart Rate Monitoring
The Garmin Fenix 3 HR gives you the option to track your heart rate without an accompanying chest strap. This helps your watch monitor how many calories you burn in a workout and how intense your run is.
Form and Fitness Monitoring
This watch has the ability to track your pace, overall speed, and even how much oxygen you consume on the run. This helps you track your form and fitness with extreme accuracy to assist you in reaching your goals.
Cost and Value
This watch is one of the highest rated watches on the market with the best features aimed specifically at further your fitness and running form. While it carries a high price tag, this is an excellent choice for the truly dedicated runner looking to fine-tune their bodies for running.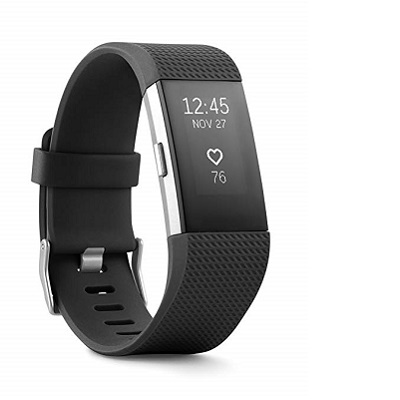 The Fitbit app, available in the app stores for extra features
Widely used throughout the population and highly recommended
Features can help track overall well-being
Smart notifications such as call, text, and calendar
Requires some cleaning and more upkeep
No GPS tracking
A crowd favorite across the board. The Fitbit Charge 2 offers so much beyond simply running-related features. When paired with the app, available in the Google Store and in the iOS app store, this watch allows you to track heart rate, daily physical activity, sleep, and nutrition at all hours of the day and night. This lets you see the impact your training can have on your overall health, and conversely, how your nutrition or sleep is impacting your running. Whether your goals are weight-loss, stamina building, or all-around well-being, this watch allows you 24-hour access to your body's response to your training.
An Accompanying App
When paired with the Fitbit app, this watch offers features far and above simply running assistance. Nutrition, sleep, and basic daily movement can all play a role in your training, and this watch helps you track them all 24/7, effortlessly.
Stylish Design
This watch is an excellent choice for those who want a comprehensive running tool, that doesn't carry a clunky design. Along with its functionality, this watch also has a sleek, small profile for use throughout daily life.
Cost and Value
For an overall wellness tracker, the Fitbit Charge 2 is a great value and it's still durable enough to withstand daily life. With access to the app, few watches offer the same level of features at this price tag.
3

. Timex Ironman Classic 30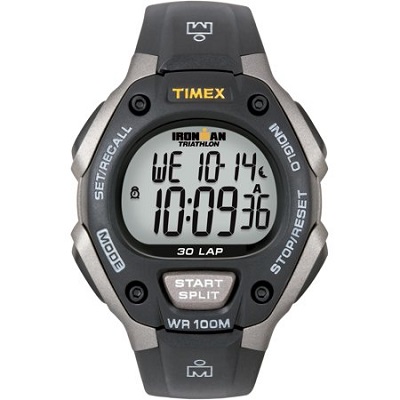 Most affordable watch on this list
Waterproof and robust, yet still incredibly lightweight
Not at the mercy of WiFi or other limiting factors
No learning curve - this product is easy to pull out of the box and start using
Wide array of colors and product options to pick the right product for you
No high-tech features such as tracking or heart rate monitoring
Indiglo light can malfunction after long use
Want to start training but don't want a watch that will bust the budget? This watch is the option for you. Despite its lower price tag, this watch still has much to offer the amateur runner. It has timing, alarms, and a durable design that can last years. Whether you're just getting started with your running regimen and don't want to break the bank, or you don't require heart rate tracking or GPS capabilities, this watch will still offer enough to allow you to track your training process and reach your goals.
Affordability
For the runner just getting started, or might be intimidated by the large price tags that running watches can carry, this is a great option to start to explore what watches can do for your training regimen without breaking the bank.
Durability
Despite its small price tag, this is still an extremely durable product. Able to perform in rain, snow, or shine, its low-tech status also means you'll spend more time running, and less time fretting over a malfunctioning feature.
Cost and Value
While this watch doesn't offer as many high-tech features as other watches on this list, it is still a reliable running companion. Basic timing and alarm features work reliably in many different conditions, and its long-life means that this is a small purchase that will still last a while.
4

. Garmin Forerunner 910XT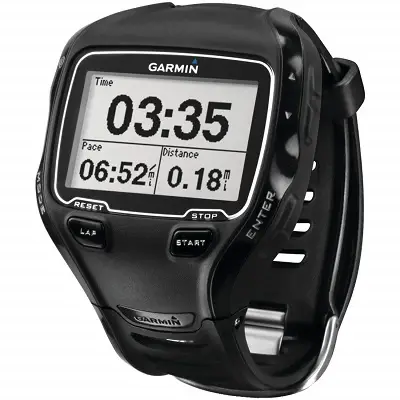 Switch between sports at the press of a button
GPS tracking on land and water
Lap and stroke tracking for aquatic training
Large, easy to read display
No nutrition tracking features
Requires an additional heart rate monitor, that has limited uses in water
An ideal choice for the athlete training for a triathlon, this watch was designed to maximize training on land and in water. The Forerunner 910XT offers the ability to track mileage and pacing while running, then seamlessly and with the push of a button, switch to tracking the number of strokes you take in the water. While most running watches are waterproof and can withstand the amphibious rigors of preparing for a triathlon, few are designed specifically for this type of training.
Features Specifically for Triathlon Training
This product sports the ability to switch between training modes at the push of a single button. This means you can go straight from tracking mileage on dry ground, to tracking your laps in the pool while losing no time.
GPS Tracking
The high-quality GPS tracking on this watch works for your running, as well as any swimming you might do across open water. For additional cross-sport training, you can also use this product for paddle boarding and other sports to aid your training.
Cost and Value
A unique product in the watch market, this watch does carry a high price tag. But, for the dedicated triathlon athlete, its features can be worth it, and give you an extra edge to really hone in your training.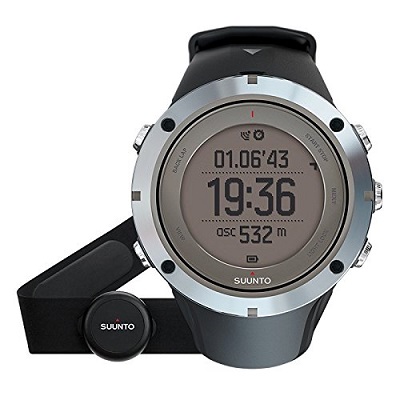 Geared toward training that experiences elevation changes
Wireless connection to your smartphone
Weather information to keep you
Take pictures along your journey, or even create a 3D map of your route
An expensive option for amateur runners
Can be a complicated watch to learn
An excellent choice for the adventurous runner, this watch is known for its unparalleled GPS and altitude tracking capabilities. Whether you're undertaking a long journey up the side of a mountain, or an excursion through the woods, this option will provide the most accurate tracking and monitoring for the adventure. In addition to its wide range of multi-sport capabilities, the Ambit3 Peak is one of the highest rated watches on the market and widely regarded as one of the most reliable choices.
Unique Weather Monitoring
Since this product is geared toward training that experiences changes in elevation, the Ambit3 Peak also offers weather tracking since this type of activity is more affected by rain and snow.
Long Battery Life
For the long runs through woods and over hills, this watch offers a long battery life to ensure you always have access to GPS tracking. Never worry about getting lost in the wilderness with this product.
Cost and Value
For the high price tag it carries, this is definitely a product aimed at serious athletes whose training takes them up and down mountainsides and hills. This type of training needs reliable weather and GPS tracking, and that's what this watch provides.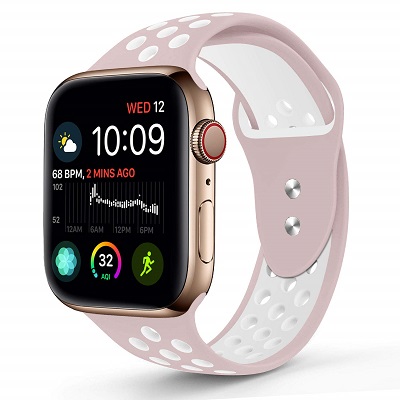 Sync with your smartphone for vibrating notifications
Built for multi-sport use for cross-training
Affordable, considering all the features it sports
Don't need a phone to see activity tracking
Heart rate monitoring band not included
Not suitable for diving
An option for the amateur exploring their options. For the price tag, the RUOQINI offers one of the highest numbers of training settings and capabilities at the best value. This product presents an opportunity to explore all the different settings a first-rate running watch has to offer, such as GPS tracking, app syncing, training settings, and other smart features; but without the high price tag of other watches on this list. An excellent option for the amateur runner exploring further capabilities from their running watch, but are not yet ready to commit to a watch that costs several hundred dollars.
Wide Variety of Sport Modes
Besides running, this watch can be used for swimming, cycling, and even gym workouts. This product offers features usually only seen associated with watches that cost several hundred dollars.
Activity Tracking
Monitor mileage, pacing, and even calories burned to understand the full effect your workouts have. Pair with a heart rate monitoring band for a more comprehensive picture of your progress.
Cost and Value
This watch carries a low price tag considering all the features this product offers. A great option for someone who wants to explore greater running watch capabilities without spending hundreds of dollars.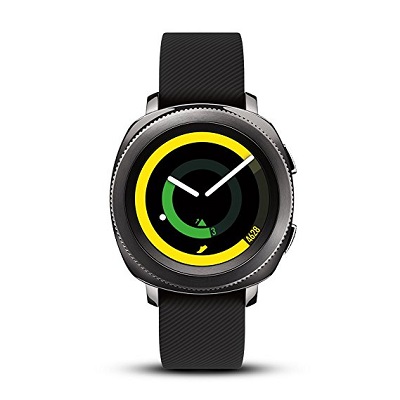 Waterproof
Pairs with a smartphone for extra features
Unique and sleek appearance with a fun-to-use interface
Tracks steps and sleep at night
Not geared specifically for running, so there are few features aimed towards that purpose
New to the market, so yet untested for long-term use
For the stylish standout. This watch is brand-new to the market, released in late-2017 and boasting a unique appearance sure to catch the eye of other runners you may encounter. Along with a striking appearance, this watch also offers nutrition and heart rate tracking, timing, and unique settings based on your workout choices. It might not sport as many features of some of the other watches on this list, but it will still enhance your running regimen, and make you one of the sharpest-looking runners on the road.
Unique and Stylish Appearance
New to the market, this watch has a one-of-a-kind appearance that will make you the envy of the rest of your running club. The interface also makes this watch a fun to use product.
Built to Pair with Your Smartphone
A high-tech watch, you can pair the Gear Sports Smartwatch to your phone to utilize extra features. Get text, call, and email notifications, and even make payments using your watch.
Cost and Value
This product carries a high price tag, largely driven by the style factor of this watch. For the athlete looking for a watch aimed at improving their performance, this isn't the right product. For the athlete looking for a high-tech, multi-sport watch that offers features beyond running, consider this.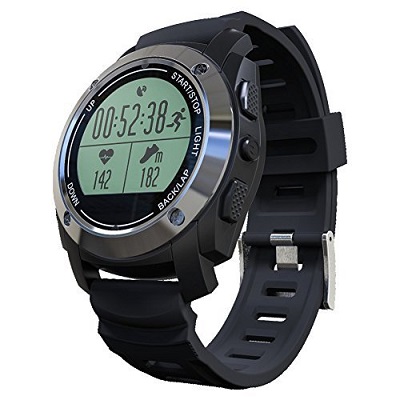 Lower price tag compared to others on this list
Access features without needing a phone
Can track heart rate, calories, and mileage
Robust and reliable design
Watch can be difficult to use
Syncing can be slow
As the brand name suggests, this is an excellent option for the rookie runner. This product delivers GPS tracking, calorie tracking, mileage, and other features offered by higher quality watches, at a lower price. Waterproof, this watch is adaptable for multi-sport uses and also offers a robust and stylish design.
Long Battery Life
This watch can last for longer than a week in normal use. This watch offers one of the longest battery lives on this list.
Features That Don't Require a Phone
If you're the kind of runner who doesn't like to bring a phone on your runs, the Rookee Smart Watch enables the runner to access your watch capabilities without a phone.
Cost and Value
This watch enables you to track mileage, calories, and your route, all for a low price tag. An excellent option for a runner wanting to explore further capabilities without breaking the bank.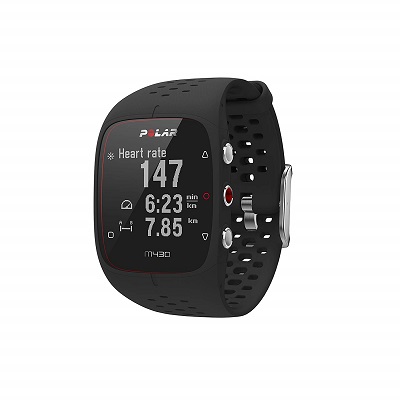 Large watch face for ease of reading
24/7 activity tracking to see how sleep and daily activities affect training
Pair with Polar Flow, the accompanying training platform to track progress
Strapless heart rate tracking directly through the wrist
One of the heavier watches on this list
High price tag without offering any truly unique features
Another great option for GPS tracking and heart rate monitoring to help further your training regimen. This watch sports a unique, sleek design along with its features, making it a stylish accessory to your running attire. While the price tag for this particular watch is high, the product you get in return offers much in terms of training capabilities and appearance.
Wrist-Based Heart Rate Monitoring
While some watches require straps to monitor your heart rate, this watch houses the heart rate monitoring device within the product, so no extra accessories are needed to get your information.
Sleep Monitoring
One of this watch's key features is its ability to track your sleep throughout the night to see its effect on your training. Paired with the 24/7 heart rate monitoring, this sleep monitoring feature helps you see how all your habits play into your training.
Cost and Value
While nothing necessarily makes this a unique product, its features do make it a handy training companion. The high price tag is largely attributed to its strapless heart rate tracking and 24/7 activity tracking.
10

. Epson Runsense SF-810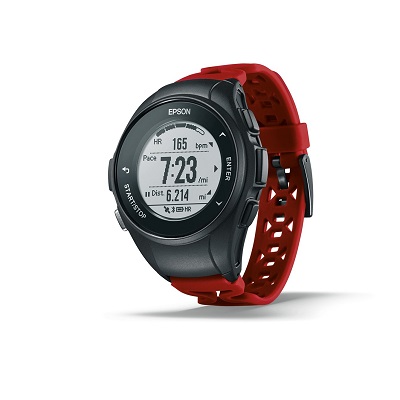 Straightforward, easy-to-use product with low learning curve
Can link to multiple running apps
Has stride and pace monitoring for additional training details
Strapless heart rate monitoring
Comfortable wristband and lightweight design
Shorter battery life compared to some other watches on this list
Slow to sync to accessories and upload data
A watch for the minimalist. Concluding our list is the Epson Runsense SF-810, which has an extremely simple interface for the wearer using this product. It utilizes GPS tracking and heart rate monitoring to help you track your progress. One of the more basic options on this list, this product is great for the runner who wants to access these features, without getting overwhelmed by learning a new tool.
Links with Popular Running Apps
If you have a favorite running app and don't want to learn a new interface, you don't have to with this watch. The Runsense SF-180 supports most popular running apps, so you can sync up to a tool you already enjoy using, or adapt the accompanying training app.
Stride and Pace Monitoring
This watch allows you to monitor your stride lengths and pacing to help you fine-tune your running. If there's a target time or pace you need to aim for, this product can help you reach your goals.
Cost and Value
This watch sports some unique features without carrying a high price tag. While it doesn't come as highly rated as some other watches on this list, it does offer some great features for someone looking to hit some target times.
Criteria Used for Evaluation

Weather Resistance
Are you are planning on using your watch inside or outside? If you answer is outside, or both, you may want to look for a watch that is waterproof or water resistant. This will ensure that the watch will hold up in the rain or damp conditions. Plus you can use this watch during other activities such as swimming. Also, another handy feature is a watch that can help you track the difference between your runs on the treadmill and your running on the street. This may not seem important now, but as people gain momentum with running, they tend to want to know more for training purposes.

Durability
Running is an active sport, and if you enjoy hitting nature trails, then you are also bound to bump up against some trees at some point. A good running watch should not only be able to record and save the data you require to improve your runs and get the most out of every, but it should be able to withstand the different elements you may encounter during your tun. This includes different weather conditions and environmental surroundings. Some watches can be quite as expensive, so you would want it to last a while as well.

Battery Life
Batteries are an important feature of your watch. You need a good battery to last so you can enjoy all the benefits and features throughout your training.
There are two options for batteries for running watches, the normal battery found in most watches or the rechargeable lithium batteries. Rechargeable lithium batteries are found in the more advanced running watches. Typical ion batteries fully charged usually last for up to six hours making it a favorite of runners.

Value
Keep in mind your budget while shopping for your running watch. Keep in mind the features you need and want and try not to splurge on a fancy watch that offers a lot of features that you won't use. The more add-ons and options you choose for your watch, the higher it will cost. Unless you are seriously into running, choosing a watch with simpler options should suit your needs just fine.
Expert Interviews & Opinions
Most Important Criteria
(According to our experts opinion)
Experts Opinion
Editors Opinion
Users Opinion
By Default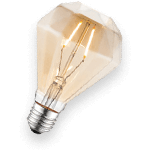 Know what you want to track!
Most runners want their watch to have a great tracking system. There are a few types of tracking so it is important to know which one you want to find the right watch for you.
Most running watches will offer you a simple timer, measuring the amount of time you have been running for. When it comes to tracking distance or your route, you want to make sure that that the GPS function is connected to a satellite feed. When using GPS or a route tracking feature, using one that is connected by satellite is the most accurate. So you can expect detailed tracking information and the option to choose between measuring units.
Keep tabs on your heart rate!
Some watches offer a heart rate feature. This is a great option to track your heart rate and offers a more convenient option that a monitor that you wear on your chest making this a favorite feature for some. If you think you might want a watch with a heart monitor, keep in mind this feature is not normally a standard option and you may have to pay extra for it.
Do you need an altimeter?
This option can help those who run over the most rugged terrain track the differences in elevation. By doing this you can increase your overall performance. For serious runners, this is a great feature to help you take your running to the next level. But know that this option can add a considerable amount to the price tag of your watch.
Other Factors to Consider

Connectivity
Many watches now come with a Bluetooth option. But be aware that some watches do not offer this as a standard feature and you may have to pay more for it. Bluetooth is great for those times when you have no internet to access your running data, it is also nice for pairing with your tablet or phone. This is also a great feature for keeping records of your runs and the data you track on other devices as well!

Apps
For those who like to keep tabs on everything, make sure you choose a watch the can record your information. Then check to be sure you can transfer that data to a computer for logging. Certain watches offer training tips on their website, so you download the data you have stored on their page for easy peasy analyzing and tracking.
Frequently Asked Questions
q:

Can I wear my running watch in the water?

a:

That will depend on which watch you have, If it is waterproof, then yes. But if not, no. Make sure to read and follow the instructions carefully.
q:

Which option works better for heart rate the one for your wrist or your chest?

a:

It depends on who you ask. We have seen runners who really like the watch feature and some who don't who argue that the watch feature is not as accurate.
q:

I do a mix of running outside and at the gym on a treadmill, should I look for something special in a watch?

a:

This will depend on the features you want. If you are a serious runner that wants to track everything and a watch with all the bells and whistles, then there are plenty of watches on the market that can track the difference between your outside run and the run on the treadmill. Just keep in mind these extra features tend to get pricey.
q:

Can I get a watch that tracks both distance and time?

a:

Yes, there are plenty of running watches that offer both distance and time tracking. If your willing to spend more money, there are also some watches out there that can even map your run and save it. Pretty cool, huh?
Subscribe to our Newsletter