Best Horse Supplements Reviewed & Rated for Quality
In a
Hurry? Editors choice: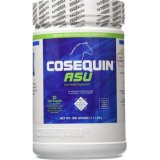 Test Winner: Nutramax Cosequin ASU

Nutrition is an important factor in our overall health and well-being, but sometimes we need a little boost because eating healthy doesn't always meet the needs of our bodies. The same can be said for your horse, sure you feed them a well-balanced diet and take great care of them. The nutrients received from these food sources will be enough to sustain the horse's energy and muscle strength. You can add supplements to your horse's diet, there are about a million different supplement choices on the market for your horse. That's where we come in, by creating this buying guide for you, we have made things less confusing. We narrowed down the playing field to just ten supplements. Not just any ten though, we'd like you to know that we have worked hard to find what we think are the best horse supplements on the market.
Standout Picks
Criteria Used for Evaluation
Bottom Line
What to watch for with your horse
Energy: A horse that gets tired quickly or needs frequent resting periods may have a health/nutritional issue.
Immune health: A horse in good nutritional standing has an immune system that can defend against unwelcome sickness.
Digestion health: A healthy gut is a happy gut, therefore your horse should be using the food to produce energy. If indeed the horse is producing higher levels of waste, the digestive health of the horse may need a little boost.
Skin and hair: Another sign pointing to health-related issues, is the condition of the hair and skin of your horse.
Joint and Motion: A happy, healthy horse needs for all their muscles and joints to be working properly. Full range of motion is key here.
Hooves: Often overlooked, the hooves of your horse are equally important. Without healthy hooves, a horse won't be able to handle what is considered a normal workload.
Knowing when or if a horse needs supplements
Much like yourself, keeping your horse in good nutritional standing will depend on the feed you choose. It will also vary by the level of activity the horse performs on a regular basis. You can determine the level of nutrition by either consulting with a veterinarian or have a ration evaluation done on the feed you use. When choosing to get a blood test done on the horse, there is some speculation as to the accuracy of that type of testing. Some think that there are too many underlying factors that can sway the results of the blood test.
Having an evaluation done on the food you feed the horse is believed to be the more accurate option for testing. If the evaluation shows a deficiency in one or more areas of the diet, this is when you will need to add a supplement. Choosing a supplement at random is not considered to be beneficial, you will need to take a look at what the horse's diet is lacking. With so many supplements available now, it can be hard to decide which one will suit the deficiency in the diet.
Effectiveness
In order to perform to the best of their abilities, a horse will need to keep their level of energy up. Without a high level of energy, horses won't have the stamina needed to work hard. In some cases, they have even been known to lose weight at lower energy levels. A beneficial supplement to increase energy levels is to add fat to the diet of the horse. Choosing the right source for fat is the key to being successful. You can add things like vegetable oil or rice bran to the food you are currently using. Another option, select a food that has a higher fat content. On contrary to popular belief, fat is a healthier alternative than carbohydrates as an energy source. Overloading the diet a horse with carbohydrates can cause more complex digestive issues further down the line.
Safety Hazards
Balancing the electrolytes of a horse is not far off from balancing your own electrolytes. Essentially you are looking to replenish the electrolytes lost through sweating. In order to do this, one must first know which ones are lost through sweat. There are three electrolytes that are typically lost during periods of sweat: potassium, sodium, and chloride. One can certainly help replenish these electrolytes with different types of food sources. Hay can help to boost the level of potassium, while a salt block will aid with both chloride and sodium levels.
In cases where your horse has a tough workload, you will need to choose a healthy supplement to balance the electrolytes. A good supplement for electrolyte balance should not contain a high level of sugar or added fillers. These types of ingredients interfere with balancing electrolytes of the horse. Be sure to choose a supplement that contains all three electrolytes listed above to ensure proper electrolyte balance.
Potency
Healthy bones are also an important part of maintaining the health of your horse. Two minerals come to mind for bone health calcium and phosphorus. These two minerals when balanced properly, promote strong and healthy bones in the skeletal structure of a horse. Research has shown that raising the consumption of one of these minerals, without the other can cause problems later in life for the horse. It is best to stick to the formula, one and a half units of calcium for every unit of phosphorus. Be sure, before using a supplement for either of these minerals, that you look at the results of your feed evaluation. Your horse may require a supplement that keeps these minerals in balance.
There are other minerals that play a beneficial role in the overall health of your horse. Although these minerals will not require as large of a dose. When searching for a good overall mineral supplement, one that has chelated minerals is said to be the best. Chelated minerals are simply minerals that are mixed with amino acids. It has been noted that these minerals are more easy for the horse to absorb. When giving a mineral supplement, more isn't always better. Be sure that you are not overdoing the minerals, as this can be harmful to the health of your horse. Follow the directions of the supplement for dosing, this will ensure you are administering them properly.
Accessories
Vitamins play a vital role in the growth of a horse, as well as maintaining the overall well being of the horse. You can purchase a feed that has been fortified with vitamins, this is typically an efficient way to deliver vitamins to a horse doing normal levels of activity. When your horse has a more rigorous schedule, you might need to supplement some of their vitamins to keep the horse healthy. Check the food evaluation results to see if you need to be supplementing vitamins. Select a vitamin of higher quality, selecting the vitamin by lowest cost would not be the best option.
Protein and iron: Equine nutritionists have proven studies that show horses can obtain a sufficient amount of protein through food consumption. This is true as long as the horse is being fed a proper diet. Adding alfalfa hay or a good quality soybean meal will offer a good amount of protein.
Most horses will not need an iron supplement in their lifetime. Blood testing is the only way to determine for sure, but unless your horse has suffered a large loss of blood, they shouldn't need iron. Supplementing iron can be a slippery slope to travel, given in too high amounts can affect the metabolism of the horse. Therefore canceling out other vital minerals or vitamins.
Comfort
Many horses will suffer from issues with their digestive tract, some will even suffer from problems with ulcers. These issues can decrease the appetite of a horse drastically. Which in turn can affect the energy and stamina of the horse. For example, a horse that eats well below the range it should be for caloric intake will suffer from having a lower amount of energy. With lower energy levels comes less endurance or stamina, making the horse appear to be lame. A horse that suffers from a lowered appetite will eventually begin to lose weight as well. This will drastically lower the level of activity a horse can tolerate as well. You can look for a supplement designed to combat these issues in the digestive tract. Some will even provide the horse with a probiotic or prebiotic. These two items, especially paired together can keep things within the horse flowing smoothly.
Versatility
Never make assumptions about what your horse needs nutritionally. Feeding a horse a fortified form of food may provide the horse with an adequate amount of the essentials elements needed to maintain proper health. This can only be achieved by feeding according to the directions, cutting back or adding more will not be any good for the horse. In the event you need to feed your horse less than the recommended amount, you can use a balancing pellet. These are used to maintain the levels of protein, vitamins, and minerals.
Supplements come in many different forms, finding what the horse likes may need to be done by process of elimination. When storing your supplements be sure they are out of the reach of children and animals alike. Buying supplements in bulk form may not be effective for you. Purchasing them in quantities that are smaller allows you to use them before the date that they will expire.
Changes to the health of your horse will not happen rapidly, starting a regimen of supplements will only jump-start the health of your horse. It will take quite some time to notice any differences to the horse. So in other words, don't give up right away on giving the supplements to the horse just because you don't see any drastic changes right away.
10 Best Horse Supplements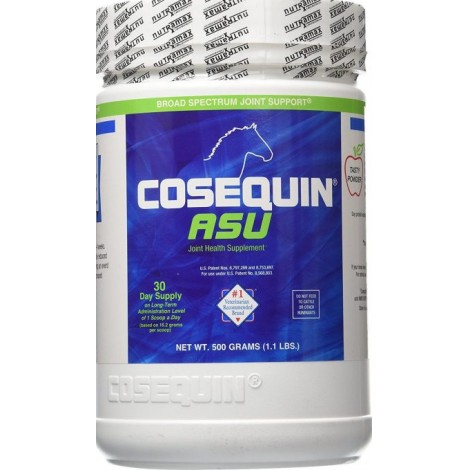 First on the list is a supplement that offers effectiveness to the joints of the horse. Keeping that workhorse of yours in tip-top shape to go the extra mile. Easy to administer so you know your horse is getting what he or she needs.
Joints
Horses are typically highly active animals, so it goes in theory that their joints take a ton of punishment. It stands to reason that a horse would most definitely benefit from a supplement geared for joint health.
Easy to Use
This supplement is in the form of a powder, making it easy to administer to your horse. What most people will do is measure the amount needed according to the directions. Then simply shake the powder over the top of their normal meal. This way you can be sure they will get the required serving.
Cost and Value
This joint supplement is offered in two different sizes, so you can decide which suits your needs the best. The health of your horse should be near the top of your list of concerns. Adding a supplement for the joints can ensure that your horse can continue to carry its workload.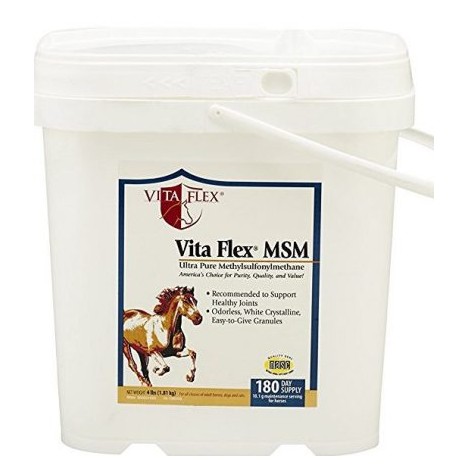 Another great option for protecting the health of the joints of your horse. Except this one is offered in a different form and can be used on several of your cherished pets.
Granules
This supplement comes with no odor, so feel free to add it to the food your horse will be consuming. Since the granules give off no odor, the horse will never know it is there.
Multi-Purposeful
You can purchase this supplement in larger quantities should you choose. It is safe to use on more than just your horses. You can administer this to both your dog or cat. As everyone knows an aging animal tends to become slow moving over time.
Cost and Value
The price of this is good for any budget, you can buy a little or a lot. Since this is good for more than just your horse, you may want to buy this more in bulk. Providing good joint health to all your four-legged friends.



This joint supplement comes to you and your horse in the form of a wafer. You can use these wafers to offer the horse a much-needed remedy for those aching joints.
Wafers
Offered in the form of a wafer, these joint supplements offer vital ingredients that promote the well being of the horse's joints. You will have your horse eating these from your hand, just like they do their treats.
No Waste
The ingredients used to create this supplement are known for eliminating the number of nutrients that are wasted. Designed for a better absorption rate, you can be sure that your horse is getting what is needed for the joints.
Cost and Value
For no more than the cost of your own vitamins, you can provide your horse with a good quality supplement for its joints. Offering them what they will consider being a treat, as they come in the form of a wafer.

4

. Farnam Horseshoers Secret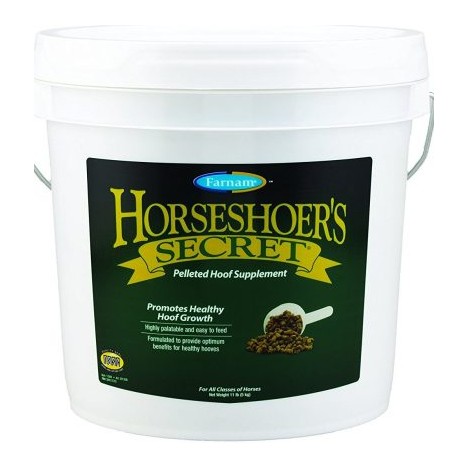 Now, this supplement offers something different than the others we have looked at on our list so far. Finally, a supplement that helps where others don't always think to check.
Hooves
A supplement that will not only strengthen the hooves of your horse but will prevent them from cracking as well. Often times the hooves of a horse are overlooked when adding a supplement to your horse's diet. When in fact the hooves of a horse are what help to carry the weight of the horses day.
Easy to Digest
Made from top quality ingredients, this supplement can be easily digested by the horse. Ensuring that the supplement does for the hooves as it was intended to do.
Cost and Value
Not only is the bulk buy valuable for your wallet, but the contents of the container are valuable to your horse. Improve the condition of the hooves of your horse. You can also prevent damage to the hooves by adding this supplement to your feeding routine.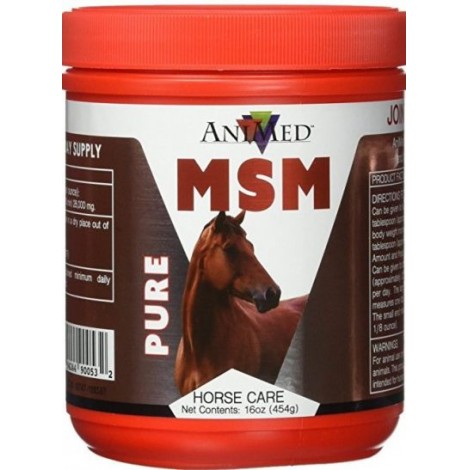 You can be sure that this supplement will add to both the health and beauty of your horse. Have more than one type of animal that needs supplementing, no problem with this supplement.
Hair, Joints, and Skin
Not only are the ingredients for this supplement good to promote joint health, it helps in several other departments as well. You will start to notice that the skin and hair condition of your horse has begun to improve.
Other Animals
Let's say you have noticed that your aging dog has begun to slow getting up and down. You can give this supplement to him or her as well, improving the condition of your best friends health as well.
Cost and Value
This supplement can be used for both your horse or your dog. It comes to you at a relatively low cost, so sharing between animals will not hurt your pocketbook one bit. Have all your animals up and moving freely in no time flat.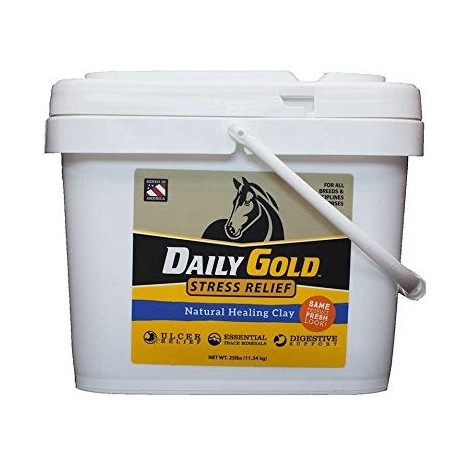 Next, we come to a solution you can use to improve the health of the digestive tract of your horse. You can improve the appetite and overall performance of your horse with this supplement.
Digestive Health
This supplement offers well over the normal range of minerals. Making it better for you horses digestive tract, healing the damage found from ulcers. You will notice the appetite of your horse slowly increase, also giving the horse more energy and stamina.
Minerals
This supplement comes packed with far more minerals than the other supplements with minerals in them. This one provides as many as 68 trace minerals at once. Where the other brands often times only provide 12 minerals. That to me seems way more beneficial.
Cost and Value
For a supplement this valuable, I'm sure you are getting ready for the sticker shock. That is not the case with this supplement, it has a lower cost than some of the other choices available.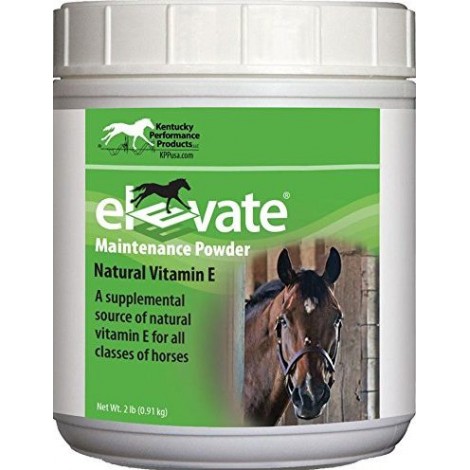 When you have the results from ration evaluation and they say you need a vitamin, this supplement can do wonders for your horse. There is no worry about giving the horse to many vitamins and minerals with a supplement like this.
Vitamins
When your results from testing show that your horse is low on vitamin E, you can use this supplement to boost the levels of just that vitamin. This leaves you no worries about giving your horse too much of another mineral or vitamin as this one is pure.
What it's Good For
Vitamin E is essential to the overall health of the horse internally. Maintaining the proper levels of this vitamin in your horse can be a slippery hill to climb. Some will offer vitamin E in combination with other minerals and vitamins. When in fact you are in search of just the vitamin E, that is where this supplement comes into play.
Cost and Value
This supplement is a little more costly than some of the others we have gone over. This is due to the fact that offers you a pure form of vitamin E. This can be hard to come by when often times vitamins and minerals are blended into a mix for supplements.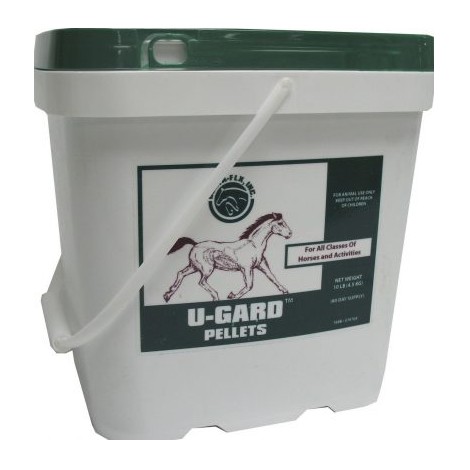 Here is another form of supplementing that can aid in the health of your horses gut. Great for increasing the horses need for food, which will add to sustaining the energy level of the horse.
Ulcers
For horses that suffer from problems with ulcers, this supplement has the potential to aid in healing these issues. Think how you would feel with constant stomach irritation. I'm sure that you would have less of an appetite.
Appetite
After administering this supplement, your horse should see some relief from the ulcer symptoms. When that happens, you will notice that the appetite of your horse will increase. Therefore improving the energy level of the horse as well.
Cost and Value
The cost for this supplement will depend on the size of the bucket in which you order. It will, however, be the most valuable addition to your supplement arsenal you use to care for your horse.

9

. Horse Health Red Cell Pellets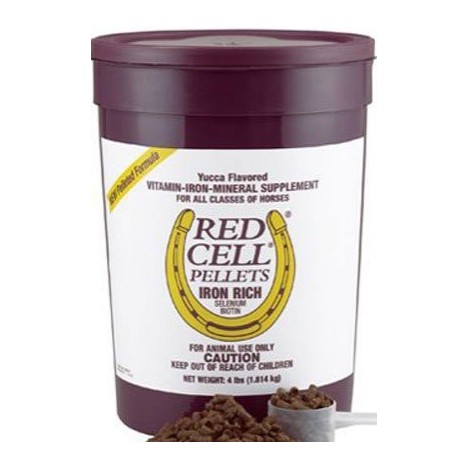 Next, we take a look at a supplement with a mixture of vitamins and minerals. They work together to promote the overall well being of your horse. Keeping the horse functioning to the best of their abilities.
Minerals
This supplement combines several types of minerals to keep the blood of your horse pumping. This is good for the energy and stamina of your horse. Improved levels of energy and stamina will mean that your horse is performing at top-notch capabilities.
Pellets
This supplement comes in the form of pellets, which is great for those picky eaters among us. You can mix the pellets into your normal feed mixture, hiding the new substance from the horse.
Cost and Value
A supplement such as this that improves the overall performance of your horse is extremely beneficial to both of you. When caring for an animal you have their best interests in mind, feeding this supplement would be in your best interest.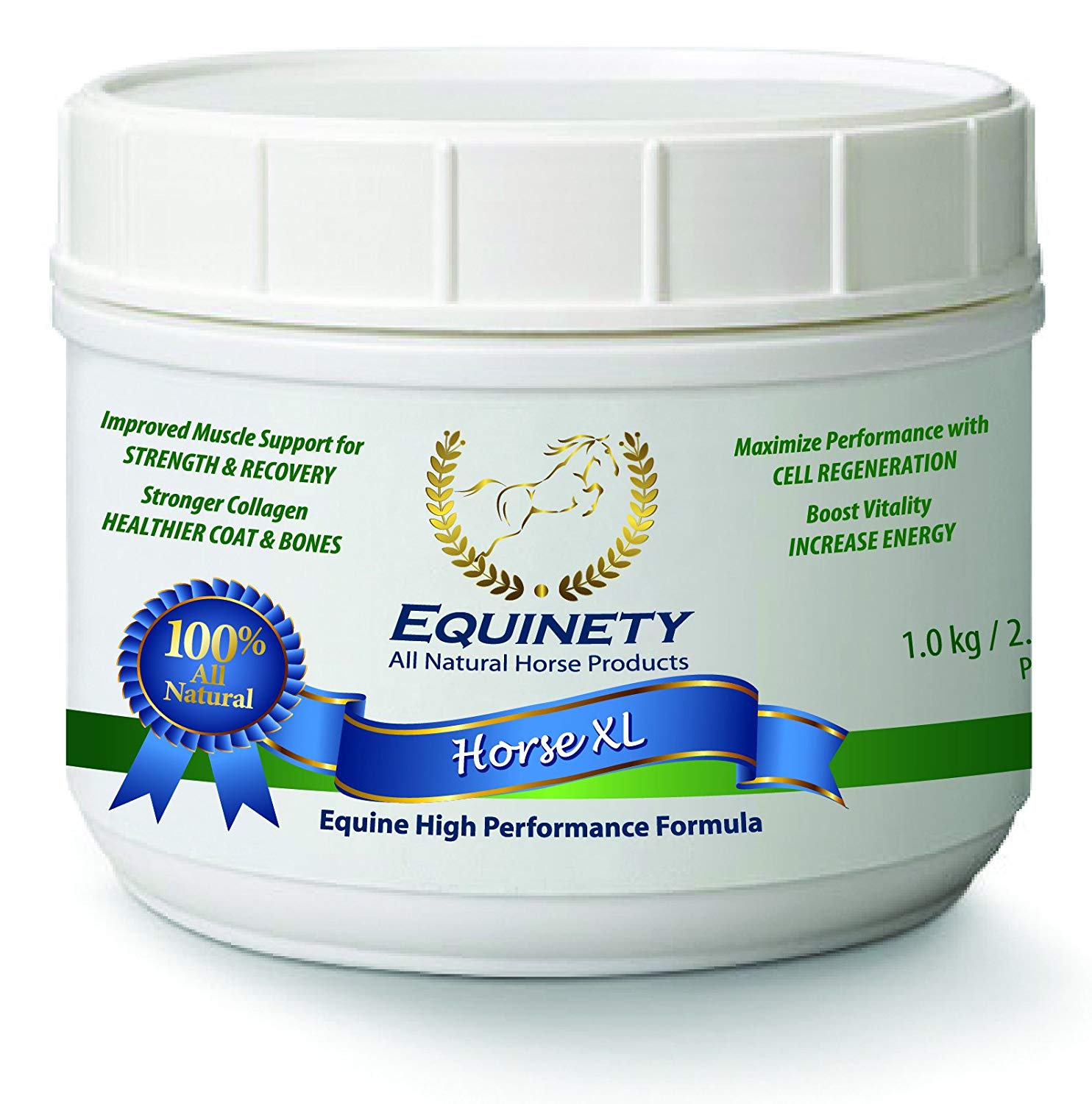 This supplement is an all-natural amino acid formula that improves the function of digestive system as well as energy, immune system, bone strength, muscle, and all around pep. This supplement will provide an excellent nutritional support for your horses diet.
Features
Equinety Horse XL you will find this product amazing, as it will promote cell regeneration, while increasing your horses energy, more sturdy bones, and stronger muscle,while improving their immune system,while giving them a good health for the gut, and consistent endurance. The Blend of 8 amino acids are designed to provide reliable nutritional support for the horse. Equinety Horse XL is all natural ingredients, without any fillers, additives, or preservatives.
Ingredients
Has all natural ingredients no preservatives, additives or fillers.
Taste:
No feed back from horses not enjoying it.
Cost:
The product is well worth what you pay for it.E

Subscribe to our Newsletter