10 Best Dog Pens
last updated
Feb 06, 2019
We all love our dogs, no matter the chaos they sometimes create in our homes when we are out or distracted. We are probably against placing our new arrivals into a pen for the first time, isn't it wrong to restrict such a lively animal into a confined space? Well, for most, the choice is a matter of personal preference, but if you do decide to purchase a pen for your dog you need to make sure it's the right one for you, your space and your dog.
You wouldn't put a grown child into a new-born crib for instance, as you probably would think twice about putting a new-born baby to sleep on a double divan placed on a hardwood floor. It is similar in principle to choosing the right pen for your dog, get it wrong and you could potentially be doing more harm than good.
In a Hurry? The test winner after 4 hrs of research

MidWest Foldable
Why is it better?
Versatile
Anchor point included
Coated metal
Various heights available
Excellent value
In a
Hurry? Editors choice:

Test Winner: MidWest Foldable

Durability
Adjustability
Weather Resistance
Ease of Use
Value
By Default
In Depth Review Top 10
MidWest Foldable
Iris
BestPet Metal Wire
Pet Trex
BestPet Heavy Duty
EliteField 2-Door Soft
Tall Dog Playpen
Lucky Dog Uptown
ESK Collection
Unleashed
Table of contents
Criteria Used for Evaluation
Expert Interviews & Opinions
Frequently Asked Questions
Sources
Criteria Used for Evaluation


Durability
Criteria Used in Choosing the Best Dog Pens
There should hopefully be a pen suitable for your dog, no matter its size or age, and I hope the guide and following reviews will make your task a little easier when you've decided to buy a pen.
Is a pen the answer for you?
You may have pre-conceived ideas about the pros and cons of placing a puppy or a dog into a playpen, but if you are teetering on the fence and can't decide if it's fair or just to contain your dog – may be an overview will assist in your decision. Puppies, as you know are full of boundless and seemingly limitless energy that never appears to lessen. They are naturally inquisitive and get their noses into everything – just as children do, puppies learn from the environment they are in and from levels of discipline they learn to expect and adhere to. Putting your dog into a correctly sized and placed pen for limited periods is not harmful.
They are ideal for creating a safe place for your pet, so they know they have their own space where they are allowed to learn independence and have some peace of their own. It is important to set boundaries for your dog, so they know their place and yours too, and more often than not, when you aren't around to give undivided attention, the pen is a great way to keep your dog safe and out of harm's way. New pet/human relationships are often marred by a lack of understanding of needs and even adjustments that are required to help a happy relationship build.
Dogs are inquisitive, puppies are like children, everything is exciting and waiting to be explored with little or no sense of danger. When you are out or have chores to do, it may be beneficial for your furry friend to be in the safety of the pen so they cannot harm themselves or completely wreck your lovely home. It doesn't make you a cruel human if you use one, as long as your dog has fresh water, toys and a nice place to sleep, and isn't left in there for unreasonable lengths of time – there is no harm in it.
Types of Pen
When you are deciding on the best pen for your dog there are a few pointers you need to consider whilst you make the choice. First and important is to choose according to your dog size and check the pens individual product specification to see if it the ideal size for you. If your dog is mischievous or prone to constant chewing and nibbling, you may be better off choosing a heavy duty pen, these are tougher than a standard pen and should keep your pet safe when it's within it. One more thing to consider is where the pen will be placed, some are only for specific indoor or outdoor use, you may also find portable pens that you can move around as you go about your daily activities.
One type of pen is designed with separate panels that vary in size so you can choose the correct diameter for your dog to be comfortable. They can vary in height as well which is a bonus because if you have a taller breed, you can opt for the larger paneled version. Some are equipped with doors so that you can enter as well without having to leap over the top to gain access to your pup.
You can buy standard metal mesh pens that are suitable for many breeds, but again – there is another metal type that is heavy duty for the tough and headstrong dog. Fabric and plastic pens are also available, although these tend to be aimed at smaller dogs or for portable confinement. You should always cater for your own dog's individual needs and requirements before buying your pen, after all – you know your dog best and that makes you the best judge of the ideal pen.
Materials
There are a variety of different materials used in the manufacture of pens, and as ever – your suitable pen material should match your dog for size and individual needs. Heavy-duty plastic is used as an alternative to metal, it is lighter and still quite robust for the safety of your dog. They come folded with joints, or in panel form which you may be able to add to as your dog grows. Wood could be an option if you have a well-mannered dog who has grown out of chewing and nibbling, these are more eco-friendly and can be maintained at home with a bit of DIY and patience. However, wood can splinter and needs to be checked for splits because they can do harm to soft paws and gums.
Metal pens are often made with panels in nice designs, and some have a tough coating on them so you may be able to use it indoors and outdoors. Solid panel pens are probably not as dog-friendly as they may seem because your dog may feel too confined, trapped and isolated. As an observation, solid panels are probably best kept for traveling crates. Tougher heavy duty metal pens are ideal for tough spritely dogs as they are strong enough to take a doggy hammering but still remain safe. The softer pens are sometimes a mixture of fabric mesh and plastic or metal frames, these are particularly useful for taking traveling with you, or for occasional use but are ideal for smaller dogs.
There are options to buy pens with a roof for those dogs who are determined not to stay put when you most need them too, these should be made with the same pet friendly materials as above and you should always make sure the top and sides are properly secure and safe to ensure no harm can come to your dog when it is unsupervised.
Expert Interviews & Opinions
Most Important Criteria
(According to our experts opinion)
Experts Opinion
Editors Opinion
Users Opinion
By Default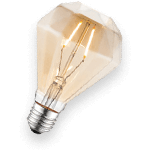 Keeping It Clean
Simply washing your pet pen after a few uses will extend the life of your pen. If it is made of metal make sure you keep it dry. Water or moisture will inhibit rust.
Metal Or Plastic
This decision really depends on if your pet is a chewer or not. If they are, plastic might not be the best choice for you. If they are going to damage a metal pen by chewing, for the safety of the pet, you might want to go with plastic anyway.
Frequently Asked Questions
q:

Can I use my child's old playpen for my dog?

a:

This isn't recommended as dogs behave differently to children and the design will not take all that a lively dog can throw at it.
q:

Do I have to fix my indoor pen to a wall?

a:

That depends on how permanent you would like it to be, if you have room to secure a pen long term then it may be an ideal solution for you. It would need to be fixed properly so the dog cannot get hurt with any fittings.
q:

Is a plastic pen better than a metal one?

a:

You need to take into consideration the size and strength of your dog to help you decide, a smaller dog may be quite happy and safe in a plastic pen – and there are heavy duty plastic pens available to buy. Metal pens are heavier, tend to last longer but are also usually more expensive than a plastic version. But if you intend to use it as your dog grows (and adjust it accordingly), then a more expensive pen will be more cost-effective in the long term.
q:

Do I need a pen with a roof?

a:

Personal preference and choice are key here, as is the height and strength of your dog. If you are intending to use a pen with a roof, you need to ensure it is sturdy enough to take your dog jumping around in it. If your dog is really unhappy in the pen and keeps jumping the sides, you may want to consider some training so you and your dog can get the best benefit from the use of a pen.
q:

Can I put my puppy in a soft mesh pen?

a:

As a rule, it may be suggested not to, as a puppy will be going through teething, they will tend to be chewing and gnawing more than an adult dog and may chew through it. It's probably better, in the long run, to spend a bit more on a more durable pen that is made from stronger, safer material.
q:

How can I stop my dog from pushing the pen around?

a:

If the pen is located outside, you can drive stabilizer stakes into the ground around it to stop your dog taking it for a walk. To help prevent scrapes and scratches caused by pushing the pen indoors, you can also find indoor stabilizers that will 'fix' the pen fast and should stop your dog moving it.
q:

Is it ok to feed my dog in the pen?

a:

This is not recommended as the pen should be kept as a place of play and rest, you may confuse your dog if you start to feed it in there. It is advisable to have one set place for your dog to eat, as this will help to establish ground rules and leave room for further training. You should, however, leave a drink in there if you intend to leave your dog for any length of time as they can dehydrate quickly.
q:

Are pens cruel to use?

a:

No, not if they are used sensibly and your dog isn't left in one for long periods without contact. They are often a good blessing, especially if you have a boisterous dog and you need to be elsewhere. You should leave toys with them, and a nice napping station as well as a drink, but never leave your dog unattended for long periods.