Best Cat Litters Reviewed and Rated for Quality
last updated
Aug 22, 2019
You've just fallen in love with that adorable furball in the pet shop, and the irresistible eyes are drawing you in. Then you have that lightbulb moment and think, 'why not?'. And why not indeed, purchasing your kitten, or rehoming a cat is a special time that you may never forget. Cats being clean animals, they require their cat litter.
Cats are, on the whole, great pets and companions, they are smart and loving when they decide you are the right human for them. The hours of fun you can have with your cat are endless and the adoring purr you receive, or the welcoming nudge reminds us how humble we all really are.
In a Hurry? The test winner after 4 hrs of research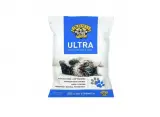 Dr. Elsey's Ultra Premium
Why is it better?
Odor Control
Clumping
Non-tracking
Prevents moisture in the base of any box
Practical
In a
Hurry? Editors choice: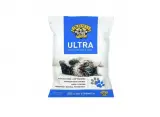 Test Winner: Dr. Elsey's Ultra Premium

Effectiveness
Value
Size
Materials
Weight
By Default
Criteria Used for Evaluation

Effectiveness
Criteria Used in Choosing the Best Cat Litters
These litters are all variants on the best way to solve the 'cat' problem, and each one has its own merits. And there should be one in here that is right for all of you. This review will look into some basics for when you're deciding on the best litter for your furry friend. Choosing cat litter may sound like a simple exercise, but cats can be very particular – especially when it comes to toileting habits and preferences. So this breakdown will hopefully give you a bit more insights into the nitty-gritty world of cat litter.
The full top ten are listed here and each review will be dedicated to providing useful insight for you when you're looking for the right cat litter to keep you, your cat and your home a happy and sweet-smelling retreat.
The basics
One of the first things you need to think about before you try out cat litter is to decide what type of litter box you want. Simple as it sounds, there are quite a few variations on the standard litter box and you need to make sure your cat is happy with it just as much as the litter that will go inside it. The basic box is just that, a simple rectangular box that you can line with an odor/moisture seeking layer before you put the litter in. These come in many sizes and if you choose this type, make sure the sides aren't so low the litter just flicks out, or so high your tiny furball can't get in easily.
Hooded litter boxes are fast becoming a favorite on the market because they not only contain and cover the litter, they offer the cat some privacy and many newer versions have carbon filters on the hood to help reduce odor release. You can make sure the flip-door is easily opened and if your kitten is struggling to climb in – you can even buy small stepping devices to help until they reach maturity. Another good idea with either type of box is a mat at the entry point that helps to get a loose litter from speedy paws when they are on the way out.
Litter Box Placement
You may think anywhere will do for the position of the cat litter box, but think again. Try not to put it in areas of high activity or footfall, so avoid near doorways or hallways. Don't place it in a room where the door isn't left open if your cat can't get to the box you're in trouble and if the cat gets trapped after using the box they may never go near it again. Try not to put it close to where you or your cat eats – none of us wants to eat around it. Avoid strong-smelling cleaning products and don't hang or place an air freshener in it or too close (tempting as that may be, your cat won't appreciate it and may avoid the smell). And on a final note, don't put it on a shelf or high up, and make sure it is safe and stable – the last thing your cat wants is to topple the entire litter box when it's rummaging for a good spot.
Types of Litter
There are quite a few different types of litter available today, and all proffer to do the most excellent job. Litter was originally simply designed to recreate the cats natural digging and burying ceremony at toilet time, and sand was commonly introduced into the home. Dried clay pieces are very popular, some types are specifically designed to clump around moisture, and this makes cleaning a lot easier and faster and can help to reduce odor. There is also non-clumping clay litter that works in basically the same way but it just doesn't clump, this makes it harder to remove excess lumps and is easier to get trailed through the house.
Crystal litter is silicone-based and it is formed into pieces which can come with odor neutralizers. Crystals are very effective at soaking up both moisture and odor, they are also very absorbent, they do tend to cost a bit more than other types of litter but on the plus side – you need to use less of it each time you change, and it is easier to remove any offending lumps to prolong the overall life.
Recycled paper is a great biodegradable option, the paper is smashed into lumps or pellets that soak up moisture and don't get stuck in tiny paws, it can be less messy and also offer up some odor neutralizing. Other biodegradable litters can be made with pine, and even wheat – it is natural and like the paper litter, it is formed into small lumps that break up as soon as moisture hits them, these are also marginally reputable when it comes to odor reduction.
Disposal
We all know that even the best cat litter comes to the end of its life and then comes the job of the disposal. There are a few options for responsible disposal, if you are using a biodegradable litter then one idea is to reuse it by turning it into fertilizer – as long as it's done properly there should be no harm caused in this method. (Always check composting instructions to be sure). You may be tempted to flush it away but you should really think twice before doing so, apart from the damage you may cause to your plumbing and pipe works, cat waste contains potentially harmful bacteria that can have detrimental effects on health and may lead to contamination. However, you could check with local guidelines to see if it's ok to flush, and if it is – do it in small batches to reduce possible damage and blockages.
The best solution is probably the simplest, secure a strong bag (a sound biodegradable bag is preferable) into a bucket and tip the used litter into it, then tie the bag and then put it into another secured bag before putting into the trash. This will keep the litter contained and reduce the possibility of spillage between the trash to the dumpster, and from the dumpster to the waste disposal center. And by placing it into degradable bags you are doing your bit by ensuring it won't be around for many years after you have gone.
As a final option, you may be able to locate a recycling service that will collect your cat litter on a regular basis, find out where you live for availability and fees. Some recycling and/or refuse sites may allow you to drop the litter there yourself – again, it may be a good idea to check your locality for full availability and any charges you may incur.
Expert Interviews & Opinions
Most Important Criteria
(According to our experts opinion)
Experts Opinion
Editors Opinion
Users Opinion
By Default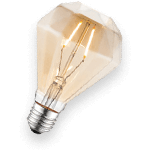 Responsibility
The duty you will have to contend with – either as training a kitten or if you have a housecat. The arrangements you make for your furball need to be right for you, (and your nose), and your cat. It's not as simple as putting the paper down and hoping for the best, it needs thought and consideration because it can be so easy to get wrong.
Placement
A good place should always be sufficiently out of the way, cats are very proud animals and some may refuse to use the tray if it's placed in the open.
Frequently Asked Questions
q:

Is clumping litter better than biodegradable litter?

a:

There is no one right answer to this question, unfortunately. A lot depends on your cat, to begin with, they can be really fussy and what you prefer to use for litter may not be right for your cat. One point to note is that cats have a great sense of smell, so use the perfumed litter and litter box liners or sprays with caution. The last thing you want to do is put your cat off using the litter.
q:

What's the difference between clumping litter and non-clumping litter?

a:

Purely the type of clay that is used in the production is the difference, some clays soak up moisture and form into clumps as they dry, these are ideal for scooping excess waste and prolong your litter life. Non-clumping litter is made from different clay that still attracts moisture but will not clump as it dries.
q:

Are crystal litters any good?

a:

Crystal litter is essentially made from silica gel that soaks up moisture and odors, it doesn't need changing as often as other litters and it's easy enough to scoop out excess waste. It is more expensive to buy, but it definitely lasts longer and is really good at reducing odor.
q:

Do I need special litter for a new kitten?

a:

Not really no, but you may look out for the non-clumping clay litter that dries well, there is not as yet any evidence to show that kittens need special litter, there is still research being undertaken to qualify if clumping litter can harm kittens, although it has been suggested that through grooming, kittens may ingest clumping litter which may harm their intestines.
q:

I have two cats, do they need their own litter boxes?

a:

Ideally, each cat should have its own litter box, cats can be very territorial – even when it comes down to the basics!
q:

How often do I need to completely change the litter?

a:

Clumping litter will benefit from having the lumps removed daily, and when the moisture is becoming smelly it needs a complete change. Crystals last longer, up to four weeks per cat if the lumps are removed periodically as well. Non-clumping litter will need changing more frequently because it tends to collect the dried moisture on the bottom, which can cause problem odors for you and especially for your cat.
q:

Can I eliminate odors completely?

a:

Unfortunately not, the waste will cause a build-up and that can lead to stronger odors, it is vitally important that lumps and clumps are removed daily, litter is topped up and raked on a regular basis and depending on your chosen litter – the whole litter box should be washed and sanitized at least once a week to maintain the hygiene. Remember your cat won't use the litter box if it is not cleared, cleaned and changed.