Best Bed Canopies Reviewed & Rated for Quality
last updated
Nov 27, 2018
Bed canopies were once used in medieval times by wealthy lords and noblemen for various reasons, such as; privacy from others as the room was often shared by others. Other times they were used to keep insects away while sleeping. In the modern era, bed canopies are used primarily as decorative accents. In colder environments, these types of canopies were also used to keep warmth within them, trapping your body heat, and creating a nice and healthy pocket of not-freezing temperatures in order to keep you warm at night. The drop-down sheets or nets were also often used to grant those using the bed more privacy either during sleep or during not-sleep.
Nowadays, we use bed canopies mostly more for luxury than necessity — at least "us" here in North America — though, the general design of these canopies haven't changed much over the last few hundred years. It's also common to use some form of a canopy when we city folk head to the bush for a little rest and relaxation, without purchasing the necessary acceptance of the bugs that live outdoors. But generally, the modern bed canopy is a luxurious item here in the west, and that's exactly what we looked for.
Breathability
Materials
Style
Weight
Overall Fit
By Default
In Depth Review Top 10
Timbuktoo
Goplus
Twinkle Star
EVEN Naturals
Housweety Princess Lace
Boho & Beach
GYBest Lace Curtain
DaTong Pop-Up
Sid Trading Triple Lace
OctoRose
Table of contents
Criteria Used for Evaluation
Frequently Asked Questions
Criteria Used for Evaluation

Breathability
Criteria Used in Evaluation of the Best Bed Canopies
No matter the reason you're looking to put up a canopy over your bed, or a child's bed, be it for bug protection, kicking the romantic atmosphere up into high gear, or adding some wonderous elegance to your bedroom aesthetic, there are plenty of options out on the market.bWe found 10 amazing products that fall somewhere near the "average" price tag for bed canopies and ensured that they brought a unique angle to the mesh net game.
Build
Whether you're buying a mesh netted bed canopy for protection or for any other reason, the last thing anyone wants to worry about is flushing money away.
We took building materials, and company practices into great consideration when choosing our list items here. This includes going back into the manufacturer's product history, ensuring a long lineage of well-maintained production practices, and high-quality end products.
As proven by end-user reviews, everything on this list is a prime example of the value of the price you pay for it.
Most (if not all) of these bed canopies are made with 100% polyester mesh netting, and well-made pipes and poles used to frame the bed canopy. Some of the products listed here come with mounting hardware, whereas others do not. Some are self-sustaining and stand up on their own, and the make and quality of all these aspects were taken into consideration when narrowing our search.
Variety
Oftentimes products that are specifically used for one thing in the past are maneuvered around their intended use to produce a different result.
In the world of bed canopies — which all began to provide users with added privacy, insect protection, and heat collection — people have gotten very artistic and interesting with the things that they adapt their canopies for.
It's imperative that a loose product like a bed canopy isn't pigeonholed into a single corner, but rather extends beyond an invented purpose.
Aside from the unintended use cases, a good or great bed canopy should have many options, whether it be colorways, mounting options, or aesthetically generous with variable outcomes.
Flare & Elegance
In the 21st century, bed canopies are generally used to bring a lot of added glamour to your bedroom, whether it be just desired extension of aesthetic, or purposefully attempting to add a little romantic flair to your situation, they're used mostly for looks.
Yes, some of the canopies on our list are plain. Some are standard on purpose. These are fantastic in two specific scenarios. The first is a world where you want just that. Plenty of people prefer to have a no-frills look in their accessories and furniture. The plain standard for bed canopies is exactly as advertised. You can't go wrong there. The second scenario are those that want to add the flair themselves, and starting with the blankest canvas you can is key in this case.
Atop the list of elegance and flair, our choices look at aspects like the Goplus Four Corner that simulates extra elegance by mirroring the look of a four post bed canopy without the need to actually own a four poster yourself.
Others like the Princess Canopy add colorful flair and cute aesthetics to your bed canopy and can evoke feelings from fantasy worlds, or royalty. Additions include things like embroidered flowers, lace fringe, stars stitched on the mesh, or a feather halo on the peak.
The flare and added elegance when shopping for bed canopies are extremely key.
Price
Of course, the biggest criteria for finding the perfect bed canopy for you is your own budget. There are many decent options, at almost any price point. You could spend the entire budget you have for that fancy new bed on an extremely luxurious silk canopy, but we steered clear from there.
Most folks will spend near the average, and that's why we stuck to that bracket without choices. We have a few options that landed near the bottom of the average scale, as well as a handful of premium standard bed canopies that get near the roof of the range.
Things like a mesh bug netting bed canopy are like others, you get what you pay for. Finding an industry average price that translates well with a standard of quality assurance and premium build materials is a true gift, so we removed that need for you.
Even if you don't find something you're interested in getting on our list, you'll leave with the knowledge you need to find an appropriate price range for a pretty great bed canopy.
Expert Interviews & Opinions
Most Important Criteria
(According to our experts opinion)
Experts Opinion
Editors Opinion
Users Opinion
By Default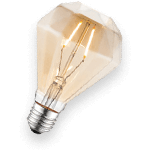 Installing Your Canopy
It is always a good idea to find a stud to hang your canopy from. If you cannot find a stud additional hardware will probably be needed. Otherwise, you might end up with a hole in your drywall.
Safety
It is recommended that children younger than toddlers do not sleep or play with these canopies. They can get tangled easily and panic.
Frequently Asked Questions
a:
Yes. In a general sense. Most bed canopies are designed in a single size, and that specific one size is meant to fit "all beds". Some of the products on our list stop at the king size bed on their fitment list, but others go well beyond to California kings, and texas kings to fit. Most canopies are adaptable, they are not solid at the bottom, meaning they can easily drape over many sizes of beds — apart from one item on our list that is a solid bottom entity and cannot fit beds bigger than it's bottom dimension.
q:
Does it come with mounting hardware?
a:
Most of our picks do. But it's not a standard in the market for bed canopies to include mounting hardware. Some come with hardware that you might not want to use, so it's safe to say that you should not count on the fact that your newly purchased bed canopy will come with the hardware you need. Should they? Yes. It's odd that all canopies don't at least come with cheap hardware as an option to use once you get it into your home.
q:
How much money should I spend?
a:
Being that the price of these things can get a little wavy and that the price of the canopies we put on this list was carefully considered prior to adding it to said list, we think you should spend around the average price for a fairly premium canopy. That price is roughly twenty dollars Canadian, and between ten to fifteen American. If you spend much less than that, expect to have to replace your canopy quickly, and if you're spending far more than that, we hope you're getting one that also sings you to sleep, or does your algebra homework.
q:
Can I manipulate or customize it?
a:
This will depend on how creative you are. Plenty of our options are a great place to start if you're thinking of adding a little bit of flare to a standard issue canopy. If you're the type to bite off fun and fruitful arts and crafts projects, then an interesting bed canopy is a very awesome thing to customize, as you will see it or use it every day.
q:
How can I properly care for my bed canopy?
a:
At some point, your canopy bed net will need to be cleaned. Proper care will allow your canopy to look good and last a long time. If your canopy has any type of decorative netting or beads it will more than likely need to be washed by hand. Canopies without excessive decoration can be washed in a washing machine on gentle cycle and air dried.