Best Barefoot Running Shoes Reviewed & Rated for Quality
In a
Hurry? Editors choice: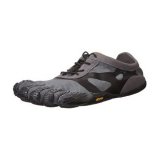 Test Winner: Vibram KSO Evo Cross

Some runners believe that it is healthier to run barefoot. Proponents of barefoot running believe that since our bodies are designed to run and walk without shoes, barefoot running is less likely to experience chronic injuries that are caused by heel striking. The idea behind minimalist footwear (or running sans shoes) is the running stride is shortened, causing you to land nearer the ball of your foot, which is closer to a natural length stride. This list of barefoot running shoes is running shoes that are as thin as possible so that you can run as if you are barefoot while still giving your feet some protection from any hazards that you may encounter while you are jogging.
Standout Picks
Criteria Used for Evaluation
Upper
When are picking out a pair of shoes, you are going to want to look at the material that is used for the upper part of them. This is because the upper area of the shoes will determine how well they breathe while you are wearing them which will influence the comfort of the shoes. There are different materials and combinations of materials but the common ones are synthetic leather, nylon, TUP, and breathable. These materials do not have to be used exclusively and are often mixed depending on the construction of the shoe.
Synthetic leather is a material that is made from polyester and nylon. Durability should be as good as real leather but it will breathe much better and dry faster. Unlike real leather, this material doesn't have a break in period either so the shoes tend to be a lot more comfortable. Next, you have nylon or mesh that is made of nylon. Nylon flexes well and is a popular material to use in barefoot shoes for this reason. It will give you a more natural feel while still letting the shoe breathe well.
Thermoplastic Urethane (TPU) are usually found in the shoe's upper. They tend to be small and are placed in areas where abrasion may happen. The primary purpose of them is to reinforce areas of the uppers that may wear out without them. Finally, you have the waterproof uppers that are used on the inside layer of the upper. This prevents water from getting into your shoes while still letting them breathe. When you are picking out a pair of shoes, you will want to see if and where these materials are used since they will affect how the shoes feel and their durability.
The combination of the ultra-lite materials allows the barefoot running shoes to be super lite and give the runner the feeling of running barefoot while still providing a barrier of protection.
Water Resistance
At some point in time, you are going to end up getting exposed to water while you are running or jogging. This can come from a variety of different sources which may include puddles, mud, or even rain. You are going to want to look for a shoe that is able to resist water but at the same time still, allow your foot to breathe so that you do not end up feeling hot and sweaty. This can be a challenge but it can be done.
One of the things that you should look for in a shoe is a rubber sole. Rubber is impervious to water and the sole is what is going to normally make contact with the ground. If your shoe has a rubber sole, then you are less likely to get water in the shoe when you happen to hit a small puddle or even when you are running on the damp or moist ground. Most of the moisture the shoe gets exposed to come from underneath the shoe so this is why it's important to have rubber in this part.
The uppers are a little more complicated. On the one hand, you need the uppers to breathe so that your foot sweat isn't trapped in the shoe. However, you also do not want a lot of water leaking into your shoe through the uppers either. The best thing to do is look for synthetic materials that allow your feet to dry quickly. If water happens to pass through the mesh, then it will evaporate so that your feet do not feel as if they are waterlogged while you are running. It can also help to look for uppers that are a little thicker as well.
Flexibility
The better your shoes flex, the better they will be for barefoot running. This is because shoes that flex well will not lock or hold your feet into a certain position which will let you run more naturally. In this case, it can help to have a pair of shoes that are thinner rather than thicker. Thinner materials are able to flex more easily than thicker materials which will also help the shoes flex better.
It's pretty easy to tell if the shoes flex well. You can take the pair of shoes in your hands and try to fold and twist them in different areas. If they do not put up a lot of resistance, then you have a flexible pair of shoes. On the other hand, they may feel still in which case they are less flexible. You will need to keep in mind that new shoes will typically be stiffer than thinner shoes so it isn't uncommon for a new pair of shoes to require a break in period.
Normally, the uppers are not very stiff on any shoes because they need to be comfortable. The soles are a different case because they need to be thicker and stiffer so that the shoes do not wear out. When it comes to flexibility and durability, you are going to need to make some trade-offs. If you want shoes that are more flexible, then they may not last as long as shoes that are stiffer. You should think about how often you are going to wear the shoes and where you will use them and decide if you need soles that are stronger or ones that are more flexible.
Features
Features are important and some features can make the shoes more comfortable and help them last longer. When you are shopping for a pair of shoes, you are going to want to consider what sort of features are offered with the shoes to make sure that they are the perfect pair of shoes for you. The right set of features can increase the value of the shoes and make them a better pair than a more basic pair.
One good feature to look for is the heel loop. The heel loop is a small piece of material that is sewed on the top back of the shoe. You can grab onto it to pull the shoe up over your heel. It may not seem like much, but having a heel loop helps to make the shoe last for a longer period of time since you aren't going to rub against the heel cushion while you are putting the shoe on.
Another good feature to look for is an anti-microbial lining. Microbes are known to cause an odor in shoes and they build up from sweat and bacteria that are on your feet. Since the inside of the shoe is exposed to heat, moisture, and is blocked from sunlight, microbes love to grow on the inside of the shoes. An antimicrobial lining is an interior lining that is treated to kill microbes which will reduce your chance of getting diseases on your feet and it will also help your shoes to smell better. Adding both of these useful features is a great way to make sure that your shoes last longer and are more comfortable to wear in the long run.
Durability
Running shoes take a beating so it's a good idea to look for ones that are well made and have high quality rather than inexpensive ones that do not last. The issue that many people have with barefoot running shoes is that they do not last and will start to fall apart quickly. It's difficult to engineer such shoes because the materials need to be thin in order to allow the shoe to have a lightweight and flex well. However, many people get frustrated when they see that their three-month-old pair of shoes are starting to fall apart.
There are a couple of things that you can look at to make sure the shoes last longer. One thing that you can check is the number of stitches on the uppers. Some uppers are made of a solid piece that still lets them flex. However, since there are no stitches, there isn't any place of the stitches to pull apart. Most shoes will have some stitches and in this case, you will want to make sure that they are tight and that they don't have any loose threads on them. This will help to keep the uppers from tearing.
The soles tend to be the other trouble spot. They need to be thin in order to flex and keep the shoe lightweight. However, this means that they are more likely to wear out so you have to think about where you are going to be using the shoes. Trail runners may want thicker soles while people who run on indoor track should be fine with thinner ones. If you match the soles to where you are running, they are more likely to last. You should always be sure your barefoot running shoes are allowed to dry thoroughly after each use. A shoe dryer can ensure your shoes are ready for their next run as well as help with odor control by thoroughly drying the shoes.
Top 10 Picks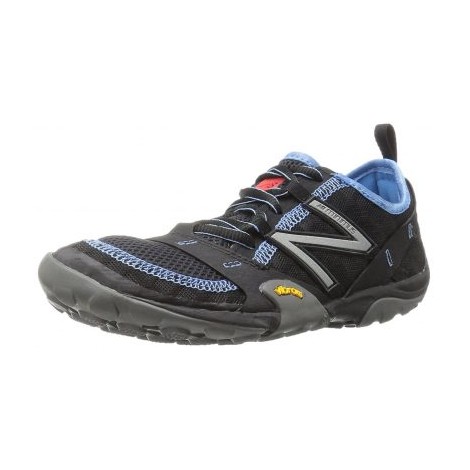 The Minimus is a great option for people who are into minimalist running. It gives you plenty of premium features that you can rely on to have a great experience while you are on the trail. For example, the shoes have mesh on them to let your feet breathe and they are even antimicrobial so that you get less odor.
Traction
The soles have been designed in a way that lets you run on trails. This will give you the ability to run on top of rocky areas while still wearing a minimalist shoe.
Antimicrobial
You will experience less odor with the New Balance Minimus thanks to its antimicrobial treatment. Microbes are a source of shoe odor so the less there are the better your shoes will smell.
Cost and Value
These are a premium pair of shoes so you will see them sold at a price that is higher than the average price. The premium price is justified by having high-end features.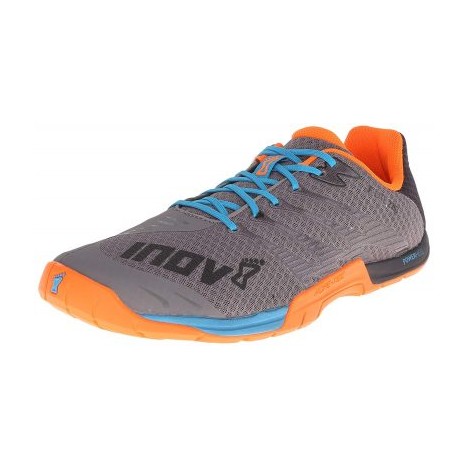 The F-Lite is a great option for minimalist runners thanks to its great flexibility, stability, and grip. This will let you run comfortably and confidently just about anywhere so you can train or exercise where you want to or need to. They also have a strong toe bumper that will protect your toes from getting stubbed on hazards that you may encounter.
Mesh
The top of the shoes is made of mesh which will help them breathe while you are wearing them. Breathing is important because it will reduce foot odor and microbes.
Dense Heel
The heel area of the soles is denser than the foot area. This will help the shoes last longer in the event that you are a heel runner and tend to have more heel strikes.
Cost and Value
You will find this product sold at a price that is slightly lower than the average price. The lower price is great because you can save on a pair of high-quality shoes.



This is a pair of low profile shoes that are great for minimalist runners. They give you lots of grips so that you are less likely to slip while you are out for a jog. They also maintain a low profile that is great for minimalist runners and the breath well to help keep your feet dry and comfortable.
Heel Loop
There is a loop that is sewed on the heel that you can use the put them on. This will help to prevent damage to the heel counter to make them more comfortable.
Flex Groove
The outsoles have a groove that flexes. This will help you maintain stability and traction while you are exercising on surfaces that aren't necessarily smooth such as outdoor trails or the sidewalk.
Cost and Value
The Tesla shoes are sold at a price that is much lower than the average price. The lower price turns them into an excellent value since you don't have to spend a premium on them.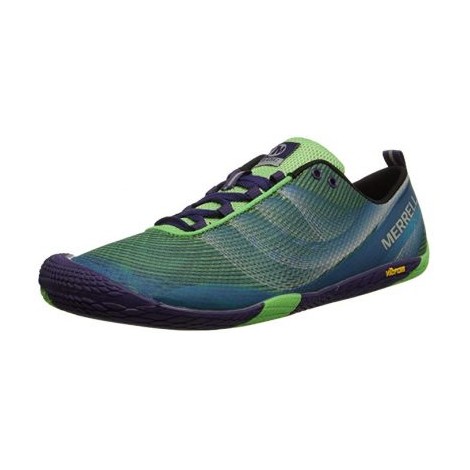 The Vapor Glove is a minimalist shoe that is great for people who are into barefoot running. It has a rubber shoe that protects the bottom of your feet and your toes so that you do not injure yourself on rocks or other hazards. Additionally, it will breathe well so that your feet do not feel hot and sweaty while you are wearing them.
Mesh
The shoe has mesh throughout the top layers. The mesh is great because it allows your feet to breath and sweat normally, which can help to reduce the odor caused by sweat.
Rubber Sole
The sole on the shoes is made of rubber. The rubber is great because it will keep your feet protected from hot surfaces, rocks, and other hazards that you may step on.
Cost and Value
The Vapor Glove is sold at a price that is higher than the average price. This is because it is a premium product that has been designed with minimalist runners in mind.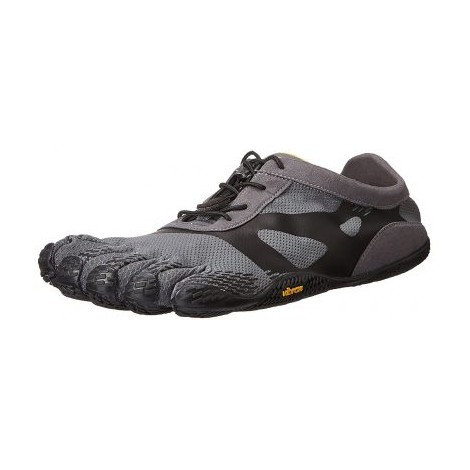 Here is a great option for something that is about as minimal as you can get. It has an ultra-thin sole and the toes are individualized which helps you grip well while you are on a jog. They can be washed in the machine when they are dirty so that you can care for them as needed.
Thin Sole
The sole is made of rubber but it is also as thin as what is feasible. This makes these shoes into true minimalist shoes that let you feel like you are truly barefoot.
Zero Drop
These shoes do not have any drop between the heels and the toes. This effectively eliminates toe strikes and will allow you to run naturally while you are wearing them.
Cost and Value
The KSO Evo Cross is sold at a price that is slightly higher than the average price. You will be able to get a pair of well made minimalist shoes without paying a large premium.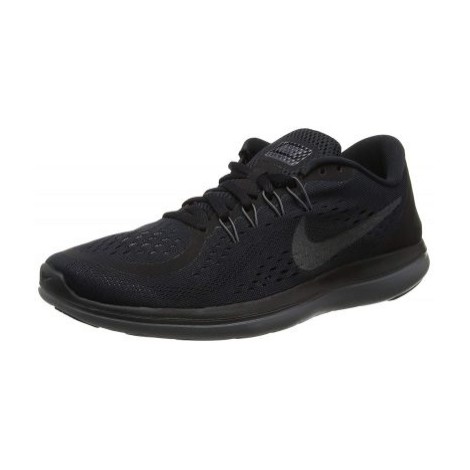 Nike is a brand that has long been associated with making high-quality athletic wear. The Flex is a great option thanks to its low heel drop that makes you feel as if you aren't even wearing anything on your feet while you are running. Your feel can also breath great because the upper portion is made completely from synthetic materials that do not trap moisture.
Mesh Upper
The upper area of the shoe is made of mesh. Mesh is great because it breathes well and allows heat and sweat to escape from the shoes to improve comfort.
Tri-Star Outsole
The outsoles have a tri-star pattern. This will make them more flexible while you are moving around while helping to give you additional traction at the same time so that you can perform at your best.
Cost and Value
Nike is a premium brand so it should come as no surprise that the Flex is sold at a price that is higher than the average price when compared to other brands.

7

. Aleader hiitave Unisex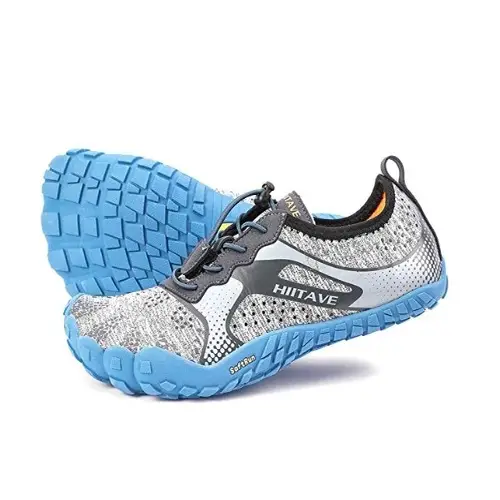 Here's an option for those that are seeking a multifunctional running shoe, that gets the job done and looks great while doing so. Mimicking a five-foot toe box without the separation, this sneaker provides a barefoot sensation without having your toes feel disproportional to the rest of your foot. Think of this shoe as comfortable socks that get the job done yet remove the strain from your heel.
Zero Heel-To-Toe Drop Construction
While most running sneakers have some sort of drop between the heel and forefoot distance this shoe does not. This is mainly due to the Zero Heel-To-Toe Drop Construction. The construction itself is so lightweight and stable that your foot will remain secure and on the ground. Whether you're running through steep trails or you're lifting weights. The purpose is to make every movement feel as natural and authentic to the form and body as possible, while still being secure.
Engages the Foot
When you're wearing traditional laced up sneakers to run you are disengaging multiple areas of your foot, which is why the injury is common in active runners. In order to avoid injury as much as possible, Aleader added a thin but arched support emulsion insole that gives you a lightweight feel. These particular insoles provide security and protect the foot as much as possible. Additionally, when you wear these barefoot you are able to strengthen muscle fibers that get neglected often enabling less injury and bothersome along the way.
Cost and Value
You will find that these particular running sneakers not only reasonably priced but with all the great features that they offer they are almost a bargain. Furthermore, they come in numerous colors giving you a broad selection to choose from.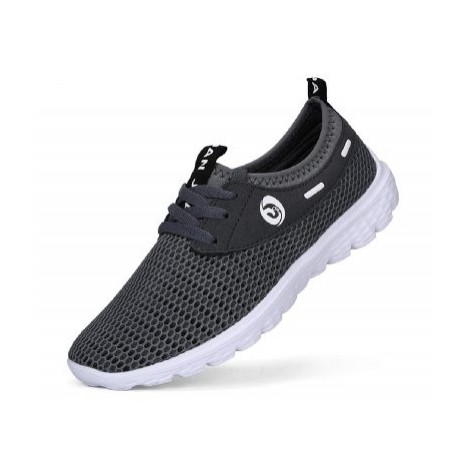 Here is a great option for when you are looking for something that will breathe well. These have a cotton blend upper. Cotton is a great choice of fabric because it naturally allows heat to pass through it. It's also soft and comfortable so they will feel great on your feet while you are wearing them. You will love the feel of these shoes.
Rubber Sole
The sole is made of rubber. This will help you get great traction while you are on your morning jog or while you are training. You will love the cushion you get as well.
Quick Dry
There is a vent in the upper portion that allows moisture to pass through it quickly. This allows them to dry in the event that they start to get wet.
Cost and Value
You will find these shoes sold at a rock bottom price. The low price turns them into an excellent value since you won't have to worry about overpaying for them.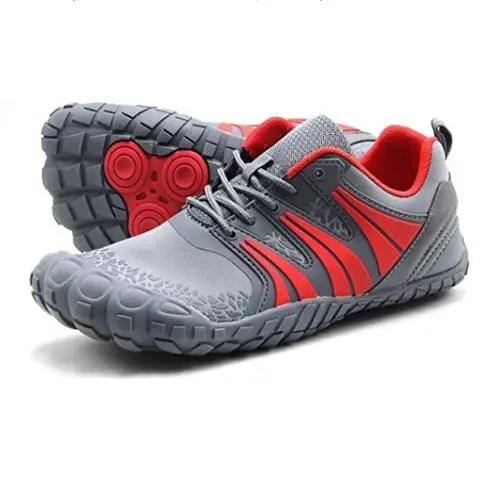 Specifically designed to have a barefoot feeling, these running shoes give you almost a cloud-like sensation, but with the security of being on the ground. Featuring a multifunctional approach these shoes are suitable to be used for running, trails, jogging, weightlifting, walking, and even water sports. Their construction is durable enough that they remain intact underwater allowing you to add an additional workout element to your fitness goals.
Wide Toe Box Design
When seeking a barefoot running shoe, you want to place close attention to how your toes will be inside the shoe. While most sneakers will promise a comfortable feel, not all of them will provide it. This shoe features a wide toe box design allowing your toes to spread and relax in a way that feels natural as if you were barefoot the entire time. Furthermore, this design allows you to find the right footing when you're climbing tall mountains/ trails with deep steeps that can make you feel off balance.
Mesh Upper
Another perk offered by these sneakers is their mesh upper. A mesh upper works well with exercise sneakers because it gives you the breathability you want and need. With a mesh, your foot is able to have access to air flow on a continuous basis. Making wearing them for an extended period of time easier and more comfortable. Nevertheless, the shoe features breathable insoles to keep you dry even when worn for hours at a time.
Cost and Value
The value of this sneaker is quite cost-effective, it offers a multitude of benefits without a heavy price tag. Additionally, the sneakers come in an abundance of colors, patterns, and sizes.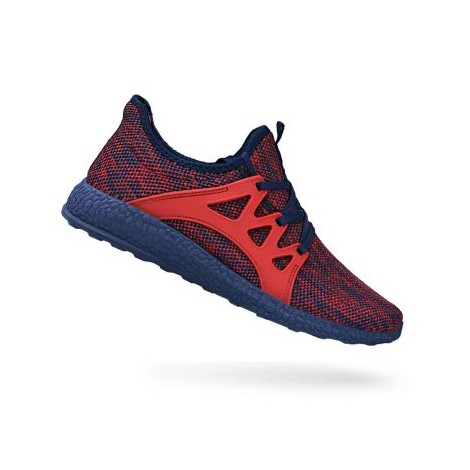 Anyone who is looking for something that breathes exceptionally well should consider these shoes by QANSI. They are made with a mesh fabric on the top that lets plenty of moisture and heat escape through the lining and into the atmosphere. This allows you to feel comfortable while you are running. They also offer you great support in the arches for comfort.
Elastic MD Sole
The sole has been designed to offer you the maximum amount of flexibility. This allows you to run in comfort as well as style because they will bend and conform to your feet.
Breathable
The upper parts are made of a fabric mesh material. The mesh material is great to have because it allows your feet to breathe which will help reduce foot sweat and heat.
Cost and Value
QANSI is sold at an affordable price that is well below the average price. The lower price is because they are thin which costs less to make and is great for minimalist runners.

Subscribe to our Newsletter