Best 1911 Pistols
last updated:
Apr 05, 2021
Though various makers submitted their designs, eventually it was Colt who designed the model that we know today. Adopted in 1911 by the U.S. Army, then accepted by the Marines and Navy in 1913, the M1911 began an extremely long life with the U.S. Armed Forces, seeing modern variants still being used today in the special operations community. Though it was replaced officially in 1990 by the Beretta M9, it didn't quite fade away as expected.
The hard-hitting .45acp did a better job knocking the enemy down, and the magazine-fed system gave soldiers the relatively new advantage of faster reloads. The pistol saw action against Pancho Villa, throughout WW1 and WW2, Korea, Vietnam, conflicts small and large up to the present day. If you're thinking about picking one up, here are some of our favorites.
In a Hurry? The test winner after 4 hrs of research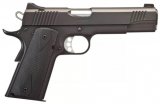 Kimber Custom II
Why is it better?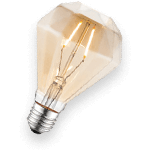 The Famous 1911 Handgun
This handgun was designed in 1911 by John Browning. This model has been copied by several manufactures over the last 107 years. This is a testament to the quality and reliability of this design.
Other Factors to Consider
Effectiveness
The .45acp is a heavy-hitting round that delivers a lot of knockdown energy. If what you're looking for is something that puts the target down quickly while delivering enough shock to keep the target down, the .45 is a good choice.
In fact, there was, and still is, a lot of discussion among military members ad vets regarding the military's decision in 1985 to switch to the Beretta M9, which is chambered in 9mm. Though 9mm is a fast round, it seriously lacks the same amount of energy and stopping power that you get from the 1911 chambered in .45acp
For a lot of shooters, the 1911 platform is as good as it gets, and it is almost impossible to convince those people otherwise. With advancements in ammunition manufacturing, there are variations of the .45acp round that deliver even more stopping power and overall energy than ever before.
Accuracy
The .45 is famously accurate in the right circumstances. The longer barrel of a full-size or tactical variant of the 1911 platform helps a lot too. Even if you're not into accessorizing your gun like crazy, the stock 1911, even many budget models, are extremely accurate inside their effective range of roughly 50 meters or so. Obviously, give or take for some models.
Aside from the simplicity of the operating system, the overall accuracy takes the lead among shooters who favor the gun. Reliability is a huge one too. You can beat the hell out of the gun and it will still hit what you're aiming at. But remember, if you pick up the gun for the first time and miss, don't blame the gun, Just because the gun is accurate, it doesn't always mean the shooter is...
Frequently Asked Questions
q:

Who designed the 1911?

a:

The M1911 was designed by John Browning and was first put into use by the U.S. military in the year 1911, for which the gun is named. It is an easy to use single action firearm that was originally designed to fire a .45 cartridge. The weapon has great stopping power but its small size makes it into a great choice for open or concealed carry which is why the gun is still used to today.
q:

Can I build my own 1911?

a:

It isn't uncommon for many people to acquire parts and assemble their own 1911 handguns. Many gun enthusiasts have done this exact thing. If you decide that you are going to build your own model, you should check the local regulations to make sure that you are not violating any gun laws first. Additionally, there are plenty of gunsmiths that will take custom orders for a 1911 gun. The design is very common and well understood.
q:

Are 1911 pistols dependable?

a:

One of the reasons for the 1911's popularity is that the gun is highly dependable. Some users have experienced issues with the gun jamming up and lower end models can be sensitive when using certain kinds of ammo. It's worth your time to take your pistol to the gun range to make sure that it is working properly before using it for self-defense or hunting purposes. However, overall this handgun is a reliable firearm design.
q:

Do I need to get a left-handed gun if I shoot left handed?

a:

One of the nicer features of the 1911 design is that it can be used by both left handed and right handed shooters. Most manufacturers put the safety on the back side of the gun so that it's accessible from either hand. Nevertheless, you should check ahead of time to make sure that the gun can be shot left handed if you are a left-handed shooter. Otherwise, you may end up with something that you can't use.
q:

Should I spend extra on a 1911?

a:

Some models are made cheaply, using inexpensive materials and inferior manufacturing processes. For this reason, it may be worth it to pay a little bit of a premium for a 1911 gun to make sure that the gun was manufactured properly. There isn't much of a price difference between a gun that was made internationally as opposed to the US made guns, so it may be worth spending a little extra to get the US made firearm.
Subscribe to our Newsletter