Best 1911 Reviewed & Rated for Quality
last updated:
Feb 11, 2021
This pistol was created for the United States Miltary and was first put into service starting in 1911. The gun is still used by the US Military today and it is also used widely by law enforcement as well as gun enthusiasts. The technology of this gun is well understood and many gun shops are familiar with the design. Many gun owners even assemble their own models by collecting parts that are available on the market.
Due to its popularity, many people love to own 1911s. They are great for self-defense, competitions, and even hunting purposes. This guns can be customized in gun shops or even do-it-yourselfers who love to work with and collect guns. 1911s fire a wide variety of different caliber bullets and are made in four different sizes. This leaves owners with more than enough choices when it comes to purchasing this handgun. Regardless of your needs, chances are high that you will be able to find a 1911 sidearm for what you are planning on using it for. There are sizes that are great for self-defense, competition, and even hunting purposes. Additionally, there are plenty of custom models that make great collector's items as well.
In a Hurry? The test winner after 4 hrs of research

Ruger SR1911
Why is it better?
The trigger is made of aluminum and is lightweight and skeletonized.
It's made of high stainless steel that is high quality.
The side and the frame are finished with a low glare finish.
The grip is oversized and has a beaver-tail design.
It's has a front sight that uses the three dot system.
Accuracy
Advanced Features
Style
Brand
Value
Adjustability
Stability
By Default
Criteria Used for Evaluation


Potency
Caliber
Like most firearms, the 1911 sidearm is sold in a variety of different calibers. For readers who are not familiar with guns, the caliper generally refers to the size of the bullet that is fired by the gun. Generally speaking, smaller bullets have a shorter range and less killing power than larger bullets, but of course, you should keep in mind that even small bullets are still deadly. When you are purchasing this gun, you will want to consider the size of the bullet that you will want to use with the gun. A larger bullet will more likely have more recoil than a smaller one and you will need to make sure that you have the strength to control the gun when you fire. If you are new to handguns or do not have a lot of wrists and arm strength, it is generally safer to use a lower caliper gun than a large one.
While this models are sold in a large range of different caliper sizes, the big most popular tend to be .22, .45, and the 9mm along with their variations. The .22 is the smallest caliber and is a great size for beginners, while the .45 is the caliper that the gun was originally designed to use. More recently, law enforcement tends to prefer the 9mm which is why this size is also popular with users of the 1911 handgun. It pays to know the differences between the different calibers and how they will affect how the gun acts which is why you should be well informed about the gun and make sure that you are getting one that is best suited to your skill and needs.
Accuracy
Accuracy is also an important part of gun ownership since it will affect how likely you are to hit your target. The consequences of an inaccurate shot can range from issues such as missing your target completely, shooting an unintended target, or even causing severe injury or death. For this reason, it pays to know about the accuracy of your gun and what factors will affect how accurately the gun will shoot. The more accurate the gun, the better it will be and the more reliably you will be able to fire.
Price will make a difference in the accuracy of a 1911 and can be used to determine how accurate the gun will be when it is fired. A lower priced gun will use inexpensive metals and may not be finished as well as a premium gun. For example, a low-end gun may start off by shooting groups of one to two inches when it is brand new but start to shoot noticeably looser groups as time goes on. On the other hand, a premium gun will maintain its accuracy over time and will continue to fire in tight groups even after many years as long as it is cared for properly.
It is always important that you consider the accuracy of the gun for your intended use. Generally speaking, low accuracy in a 1911 gun tends to be OK unless you are shooting in a competition or hunting small animals. However, this should always be balanced against the need for safety to make sure that you do not lose too much accuracy and fail to hit your intended target the way that you intended it to be hit.
Effectiveness
Reliability
This handgun is a popular handgun design and thankfully is well understood. It has been around for well over 100 years and this makes it possible for many gun shops to understand the design and carry parts for 1911s. The parts of the gun are mostly standardized at this point which is why some gun owners even assemble their own handguns. For this reason, it is unlikely that you will purchase a gun that is grossly unreliable.
Nevertheless, you will want to check over a few areas to make sure that the gun is in full working order. This is the responsible thing to do no matter what gun you own since a malfunction in a firearm can be deadly. One thing that you will want to check is to make sure that the safety works properly and will prevent the gun from firing. If you have any reason to think that there is something wrong with the safety, then you need to have the gun served.
In addition to the safety, you will want to check that that the trigger and the firing pin work the way that you expect them to work. Misfires in a 1911 sidearm tend to be rare, but once again, you will want to make sure that your gun fires when you pull the trigger to avoid any safety hazards. The action and the magazine should also work properly to ensure that the cartridge is loaded into the firing chamber properly and ejected once the gun has been fired. The more reliable your pistol is, the safer it will be to use and this will help to prevent injuries that can be caused by a malfunction.
Value
Price Point
The price point will say a lot about the quality of this gun. When it comes to 1911s that are sold to consumers, you will see models that fall into one of five basic pricing categories. The budget category is the least expensive and will generally include guns that are made in low wage countries. The metal used is inexpensive and they are made by people who are paid low wages which is what keeps the price of the gun down. The next step up is the basic commercial production category. Most of your commercial brands that do not have high-end features will fall into this category. They are generally made in the United States and will guarantee their quality. Following the basic commercial production is the premium commercial production. This tier includes the commercial brands that have higher features such as better finishing or hand fitting.
The luxury tiers are the semi-custom and the fully custom tiers. The semi-custom tiers are mass produced but receive extra care throughout the entire product lifecycle in order to ensure the highest quality. They will be hand fitted and hand finished as well. The fully custom is the kind of gun that is made by an individual. They are not mass produced by are instead created by a craftsman that works on their own or as part of a gunshop. Fully custom models are the most expensive to make but you can offer just about any kind of specification that you want which can create some excellent and artistic designs. When you are shopping for a 1911 handgun, you will want to consider the different pricing categories as it will reflect the overall quality of the finished product.
Size
Barrel
This guns are sold in different sizes so when you are deciding what sort of pistol to purchase, you will want to know about the different sizes so that you can make an informed decision about the size gun that you want to get. The sizes refer to the length of the barrel of the gun as well as the frame and there are well-known terms and the specific government terms. Both terms refer to the same size gun.
The "Long Slide" is the largest category of the 1911 sidearm. The frame is full sized on this pistol and the barrel will be at least six inches long. They have a long slide that covers the barrel and are typically used in competitions. The next size down is the "Government" (or "Full Size"). As you may expect, this is the size of the 1911 gun that is typically used by U.S. Government personal such as military or police. The barrel is five inches long and it has a full frame. The "Commander" (or "Compact") size is smaller, with a shorter frame and a four-inch barrel. The smallest size of this handgun is the "Officer" (or "Subcompact") size which has the smallest frame and a 3.5-inch long barrel.
When you are picking out a 1911 sidearm, you will want to think about the different frame sizes and lengths of the barrels. The size of the gun will significantly affect how it feels when you are holding and firing the gun. Additionally, you will need to make sure that your gun case or holster fits the gun that you are purchasing as well. Size matters so it's best to try the different sizes of pistols prior to purchasing one.
Expert Interviews & Opinions
Most Important Criteria
(According to our experts opinion)
Experts Opinion
Editors Opinion
Users Opinion
By Default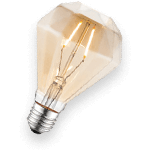 The Famous 1911 Handgun
This handgun was designed in 1911 by John Browning. This model has been copied by several manufactures over the last 107 years. This is a testament to the quality and reliability of this design.
Frequently Asked Questions
q:

Who designed the 1911?

a:

The M1911 was designed by John Browning and was first put into use by the U.S. military in the year 1911, for which the gun is named. It is an easy to use single action firearm that was originally designed to fire a .45 cartridge. The weapon has great stopping power but its small size makes it into a great choice for open or concealed carry which is why the gun is still used to today.
q:

Can I make my own 1911?

a:

It isn't uncommon for many people to acquire parts and assemble their own 1911 handguns. Many gun enthusiasts have done this exact thing. If you decide that you are going to build your own model, you should check the local regulations to make sure that you are not violating any gun laws first. Additionally, there are plenty of gunsmiths that will take custom orders for a 1911 gun. The design is very common and well understood.
q:

Are 1911 dependable?

a:

One of the reasons for the 1911's popularity is that the gun is highly dependable. Some users have experienced issues with the gun jamming up and lower end models can be sensitive when using certain kinds of ammo. It's worth your time to take your pistol to the gun range to make sure that it is working properly before using it for self-defense or hunting purposes. However, overall this handgun is a reliable firearm design.
q:

Do I need to get a left-handed gun if I shoot left handed?

a:

One of the nicer features of the 1911 design is that it can be used by both left handed and right handed shooters. Most manufacturers put the safety on the back side of the gun so that it's accessible from either hand. Nevertheless, you should check ahead of time to make sure that the gun can be shot left handed if you are a left-handed shooter. Otherwise, you may end up with something that you can't use.
q:

Should I spend extra on a 1911 sidearm?

a:

Some models are made cheaply, using inexpensive materials and inferior manufacturing processes. For this reason, it may be worth it to pay a little bit of a premium for a 1911 gun to make sure that the gun was manufactured properly. There isn't much of a price difference between a gun that was made internationally as opposed to the US made guns, so it may be worth spending a little extra to get the US made firearm.
Subscribe to our Newsletter