San Francisco Hiking Trails You Need to Conquer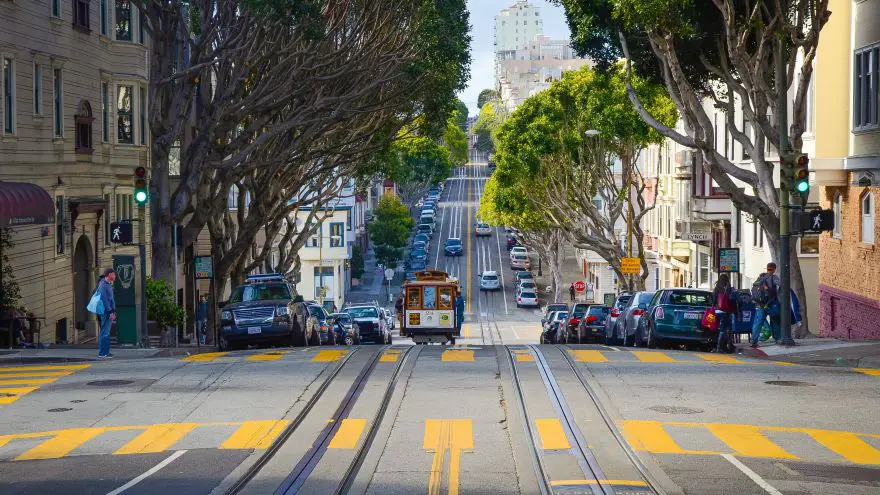 San Francisco Hiking Trails You Need to Conquer
thegearhunt.com
Anyone who is a local of San Francisco can tell you that the hiking trails in that area are a sight to see. Whether you're a tourist to the area or just sick of being stuck behind your desk all day or tired of the sight of technology at your local coffee shop, getting out on the hiking trails in San Francisco can do a lot of things for you. Whether it's relieving weekend boredom, seeing the gorgeous views of the area, or a way to work out and get the exercise you need, there are many reasons that people take up hiking and try to conquer the trails in San Francisco. In this blog, we'll go into a few of the best San Francisco hiking trails out there that you need to conquer and even go into the dangers you need to watch out for on these trails and some safety tips to make your hike a fun, yet safe, success. So, without further ado, let's embark on our journey into the San Francisco hiking trails and what you need to know to conquer them all and come back safely as well. 
San Francisco Hiking Trails to Conquer
It's no mystery as to why San Francisco hiking trails are popular to residents and tourists alike. From the panoramic views to the very real possibility of spotting animals native to the area on your hike and from the towering redwoods that envelop you as you hike to the coastal plains, there is nothing like hiking in San Francisco. Below you will find a few of those trails that you might want to check out while you're in the are or even if you're a local resident who has a passion for hiking and haven't hit these yet.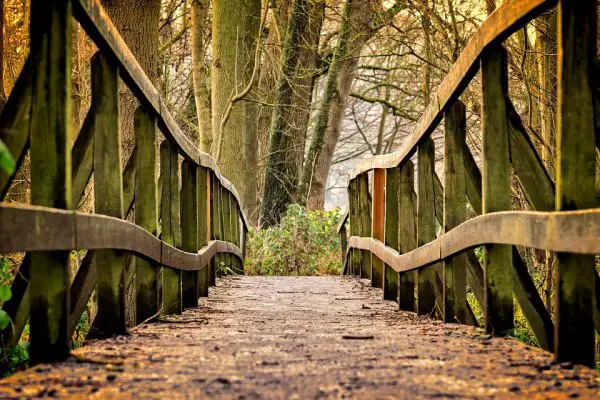 Lands End
The Lands End hiking trail is considered to be of moderate difficulty, so if you aren't a seasoned hiker, you may want to go with someone who is. It's a 1.5-mile hike and allows dogs on the trail as well, so you don't have to leave your pal at home. Special features of Lands End include gorgeous cypresses and cliff faces that overlook the crashing ocean below, all without having to leave the city to see them. The trail leads you to Eagle's Point Overlook, which is a wildly popular spot and offers a spot where you can get amazing photos to add to your collection. This is a hike that the entire family will enjoy and will only take up a little of your day to do it.
Bernal Heights Summit
The Bernal Heights Summit hiking trail is a one-mile hike that is set at a moderate difficulty. However, the trail does have some steep sections, so if you're not a very good hiker, this might be one that you want to avoid. Dogs are allowed on this trail and the hike is a loop trail so easy to navigate. This trail gives you the best 360-degree view of the city around you and has some breathtaking views as well. For most of the year you'll be hiking by dry grassland, but after the rains of the winter, the hillsides will be lush with greenery and flowers blooming everywhere, so if you suffer from seasonal allergies, you should probably plan your hikes during the dry season.
Marin Headlands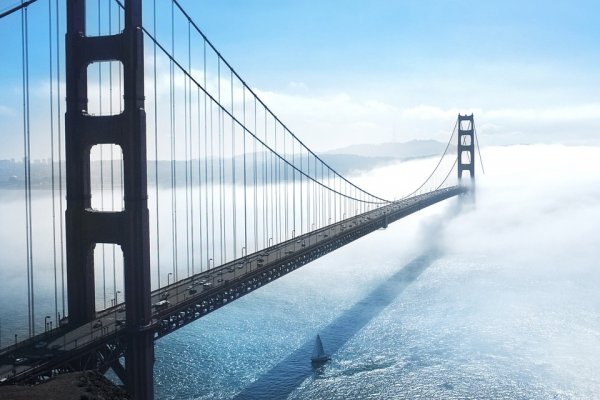 The Marin Headlands is a short hop and a skip past the Golden Gate and has 2,000-acres worth of land for you to hike. Sights that you can see along these many crisscrossed trails are listed below.
Jurassic rock formations

Tranquil woodlands

Pebble strewn beaches

And much more
There are two trails in the headlands that you must not miss. They are listed below as well.
The Point Bonita Trail
The Point Bonita Trail is less than a mile and is considered to be of moderate difficulty, however, it does have some steep points so you need to be careful. The trail doesn't allow pets however, so dog lovers be warned.
The Rodeo Lagoon Trail
The Rodeo Lagoon Trail is the easiest of the trails in the Head Lands, meaning it's the perfect trail for a family outing. It is 1.5-miles long and allows you to bring your pet along, meaning you can have the perfect day with all family members in tow.
Glen Canyon Park
Glen Canyon Park is secreted on the South Side of the city and even most residents don't know it exists, making it the perfect trail to hike if you don't like crowds. The trail is 1.9-miles in length and is set to easy difficulty, though some sections of the trail can be muddy when it's the middle of rainy season. The only thing you'll encounter is a few older folks walking their dogs, which are allowed on this trail, and in the summer there are kids from camp there. At the end of the trail, you can see the whimsical fairy houses that the hike is known for.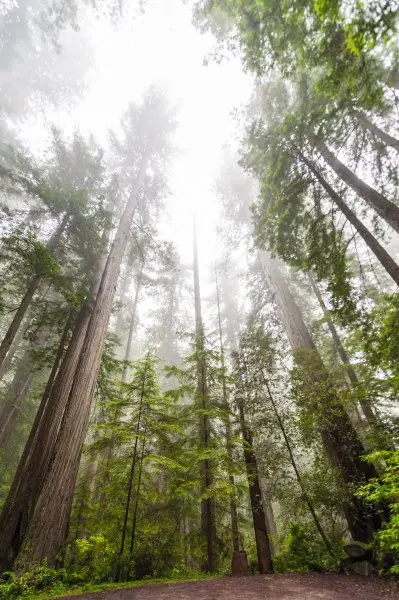 The Redwood Regional Park
If you're looking for a bit longer hike to take on a weekend afternoon, the Redwood Regional Park is just the ticket. Its length is 4.1-miles and it is said to be of moderate difficulty, but does have some steep areas as well. You can see everything from redwoods to hazelnut trees, which has nuts that are ready to eat in some seasons along the way. There is a $5 fee in the staging area and you can get hot dogs for $2 if you happen to be hungry. This park allows you to bring your dog for a small $2 fee as well.
Muir Woods
The Muir Woods trails are well-known for being where the last of the old growth redwood forests grow in the Bay area. The trails are quiet and breathtakingly gorgeous. The trails are various lengths with a short trail that will take about a half an hour, a moderate trail, which will take around one hour, and a longer trail that will take you about an hour and a half to complete. The difficulty is said to be easy on the loops but can become hard and strenuous in the canyon and on the hillside trails, often because the trails are muddy. Be careful on these trails and keep an eye out for mud, so that you don't lose your footing. While the loops are good for wheelchairs and strollers, there are no pets allowed on these trails.
The Golden Gate Bridge
How many tourists can actually say they hiked the Golden Gate Bridge? You can be one of them, as the hike is set at an easy level and is only 3.5-miles in length. The bridge is imposing and glorious from afar, but it is even more so up close. There are no pets allowed on the bridge, though service pets are accepted.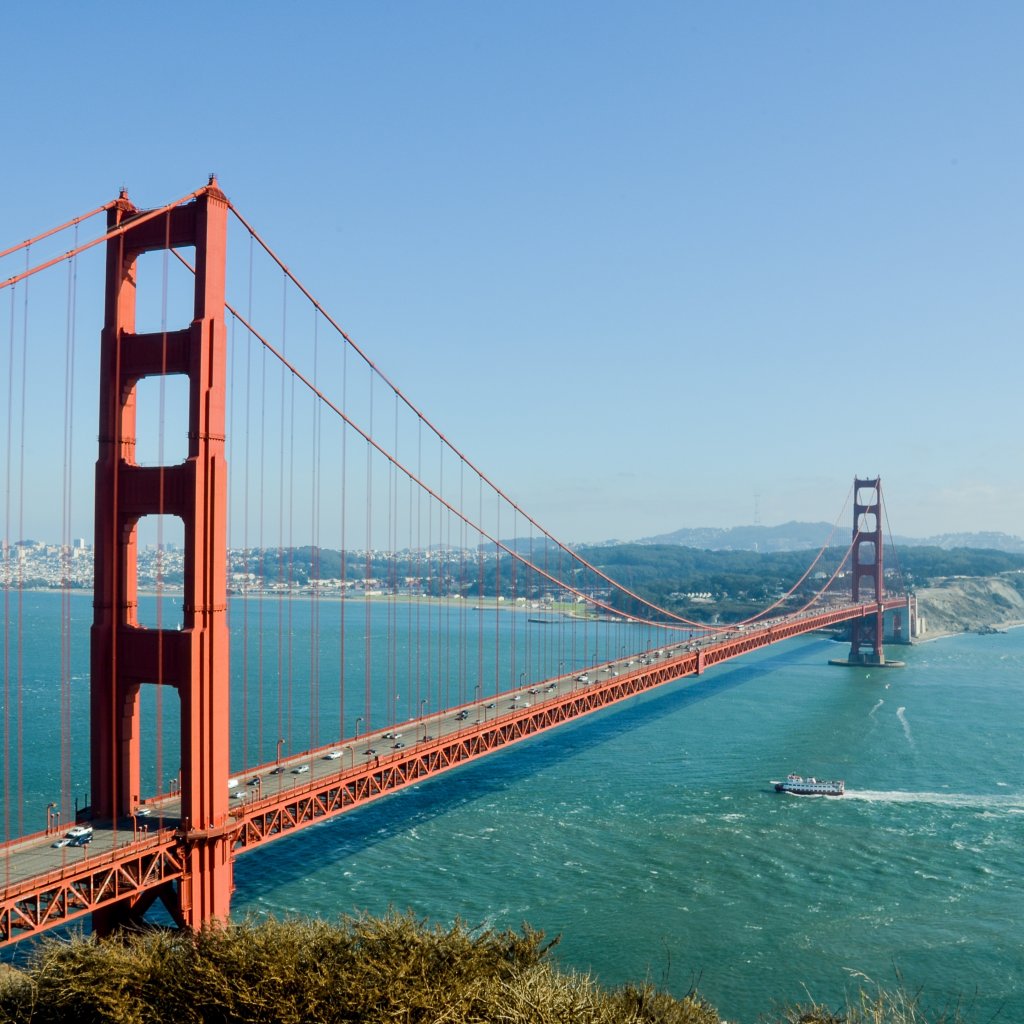 Angel Island
For those who like a longer hike, there is Angel Island, which is said to be six miles in length and of moderate difficulty. It's best to have a seasoned hiker with you for this hike, just because it is a longer hike. There are no pets allowed on this trail, but it is a popular trail for hikers on the weekends. You can see all three bridges from the top of the trail and the views along the trail are amazing as well.
The Presidio
For a shorter hike, when you need the exercise but don't have the time to take a trek through Angel Island, The Presidio hiking trail will work. Its length is 2.7-miles and it is set to moderate difficulty. There are no pets allowed on this trail, but the sheer beauty of the scenery will make up for it. This is also the only trail where you have an uninterrupted view of the vast ocean every step of the way.
These are just a few of the San Francisco hiking trails that you don't want to miss, whether you're a local or a tourist. If you enjoy hiking and are a nature lover or if you just want to do something different, hiking is the way to go. There are trails for the seasoned hikers among us and trails for families and the beginners to the hiking adventure. Some allow pets, some do not, but all of them are gorgeous and well worth the hike.
Next, up in our blog, we will go into some of the dangers you could encounter on the San Francisco trails and how to avoid them. Hiking and communing with nature is fun and great, but knowing the dangers you might be facing is paramount and should be known before your plans are ever made.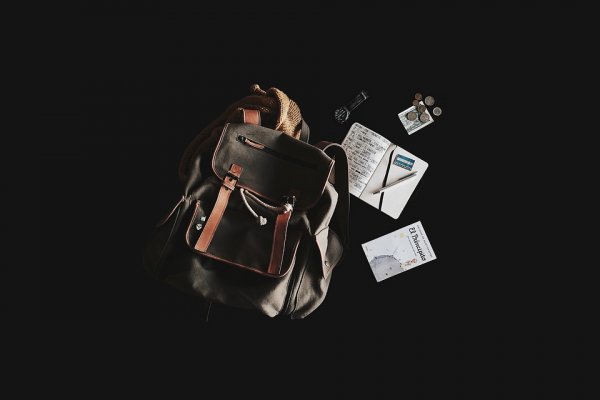 Dangers You Could Face on San Francisco Hiking Trails
Other than falling because you aren't watching what you're doing or trying a trail difficulty that you aren't prepared for, there isn't much on the trails that can hurt you. However, there are a few things to be aware of before you set out. Ready to find out what those dangers are? Then, follow us!
The Weather
No matter what trail you're hiking on or even what city you're hiking in, one danger you should always be aware of is the weather. The best way to combat this is by making sure that you not only check the weather before you leave for your hike, as well as checking the weather conditions at the trailhead but to keep an eye on the weather when you're out on the trail as well. Make sure that you're prepared for whatever season you're in as storms can come up quickly and you need to be able to get somewhere safe to ride them out.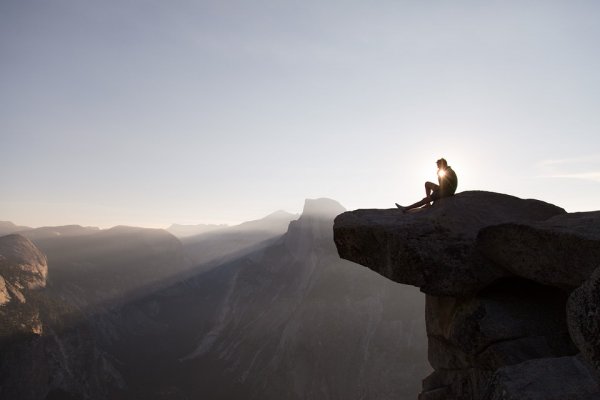 Creatures & Critters
There are a variety of animals on the San Francisco trails that want to avoid you as much as you want to avoid them. However, there are a few that you need to stay away from at all costs.
Ticks are the number one enemy of any hiker on the trail. These tiny creatures will latch onto whatever body surface they can and can carry Lyme disease, something that can make you very, very sick. The best way to combat this is by wearing long sleeves and pants on your hike, then making sure to check every inch of your body, your families bodies, and your dogs when you get off the trail and back home.
Rattlesnakes just want to be left alone, but if you startle them or they feel threatened they will strike and strike hard. You also need to be on the lookout for black widows and bees, which also populate the trails in the Bay Area. None of these will seek you out, so if you're careful and stay out of their space, they will stay out of yours as well.
Mountain lions are the number one most feared animal that you could encounter on a hiking trail and why not, they outweigh you by hundreds of pounds and their teeth and claws are razor sharp. While these creatures are nocturnal, shy and usually try to veer away from human contact, there have been reports of increased attacks over the last few years. If you run across a mountain lion on the trail, don't run from him as it will chase and attack you. Instead, back away from it slowly and try to make yourself as big as possible. If all else fails, fight as hard as you can to get free.
This concludes our blog on the San Francisco hiking trails you need to conquer and the dangers associated with being on them. The trick is to be prepared for your hike, whether it's the animals or the weather by being forewarned and packing the way you should. Until next time, stay safe on those trails and happy hiking.
Sources
BAHiker: Troublesome Plants and Varmints
10 Adventures: 10 Tips for having Fun and Staying Safe on the Winter Trails
Most Read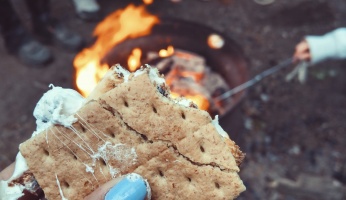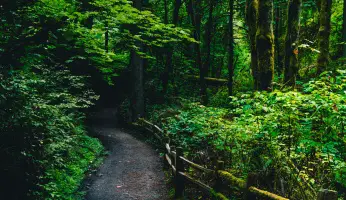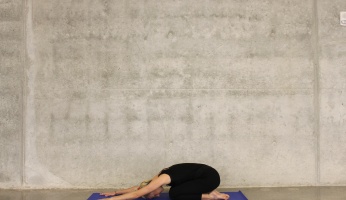 Subscribe to our Newsletter