Salewa Dropline Alpine Trail Shoes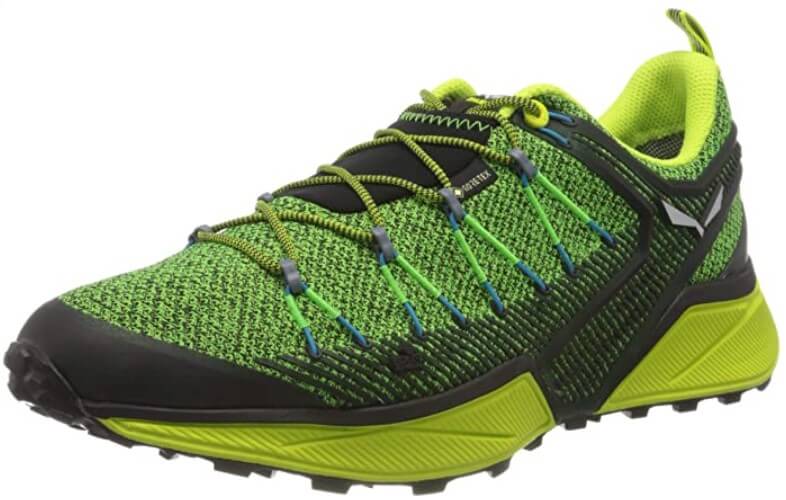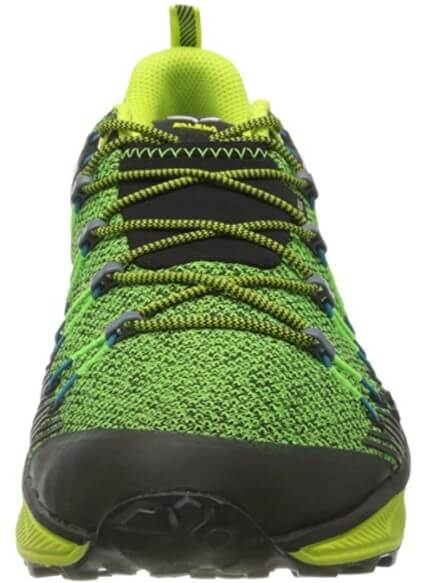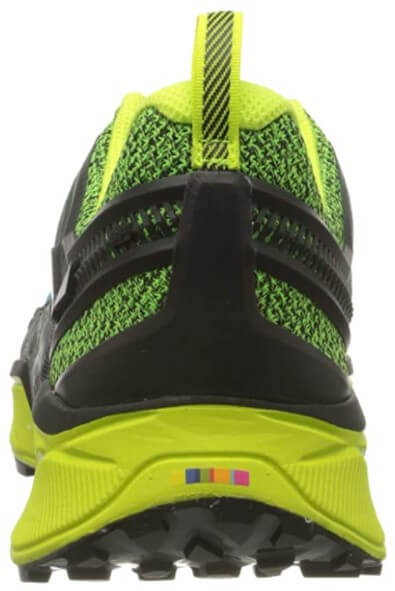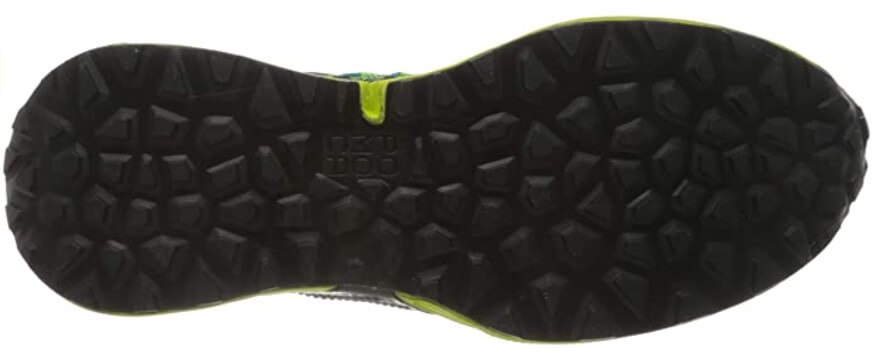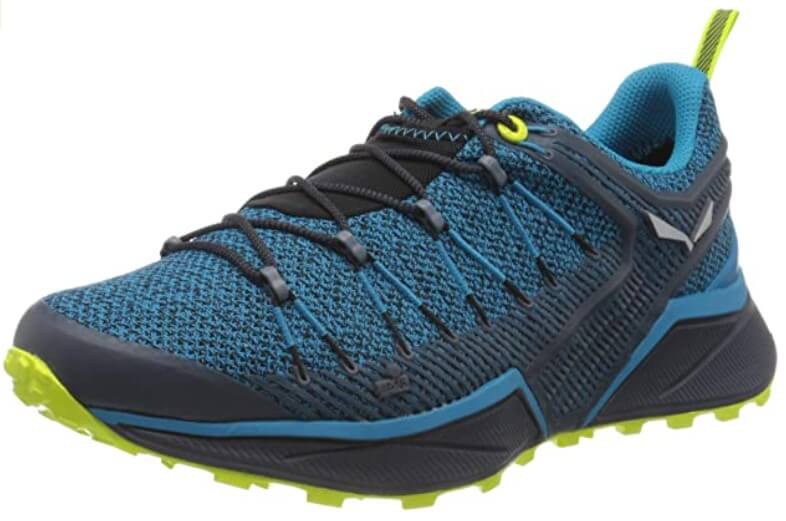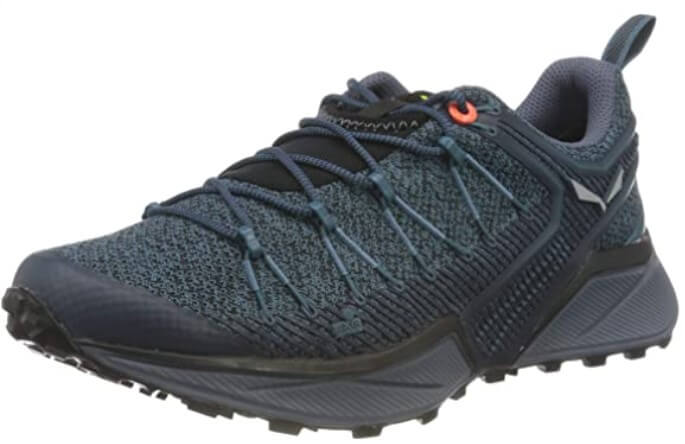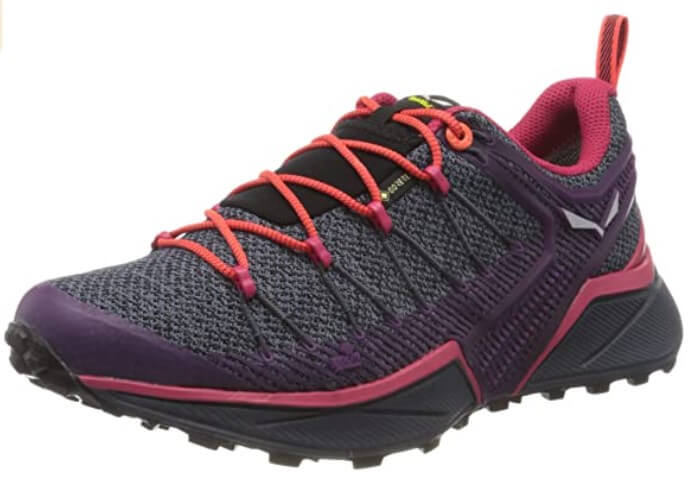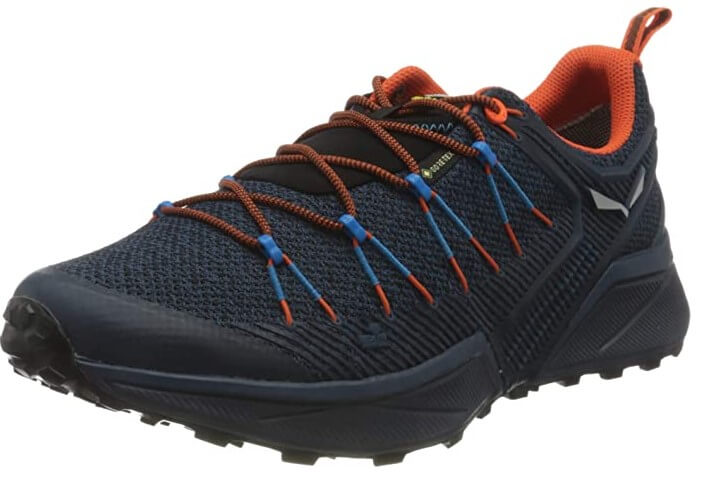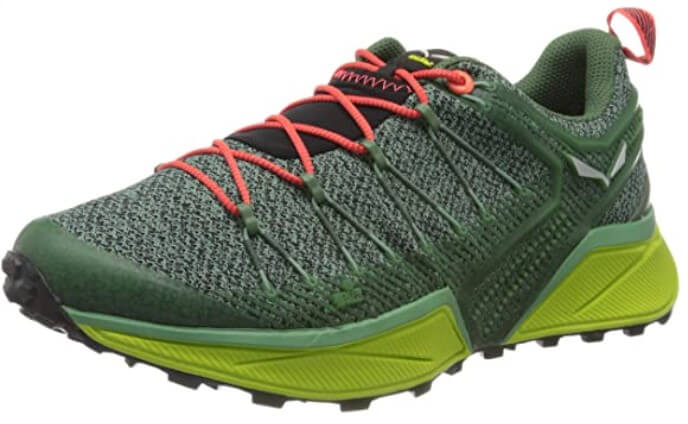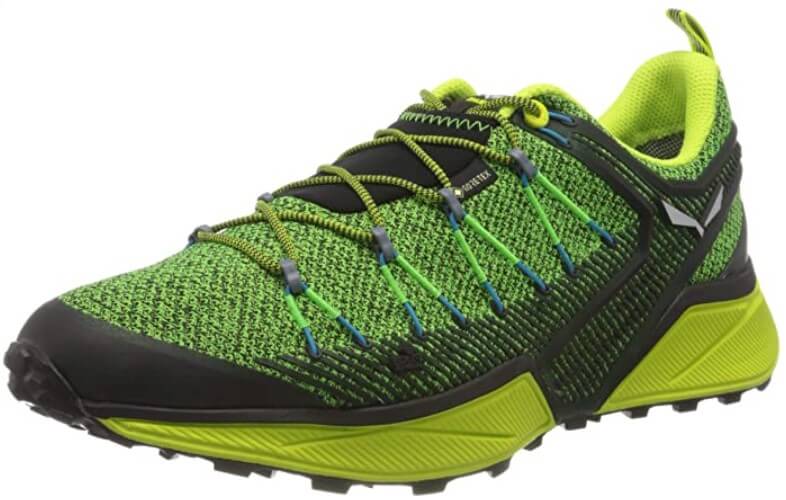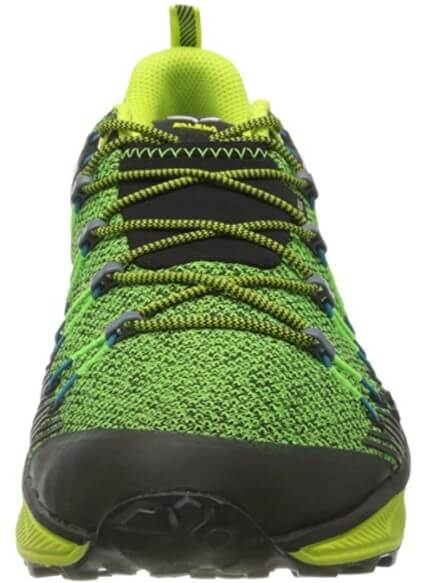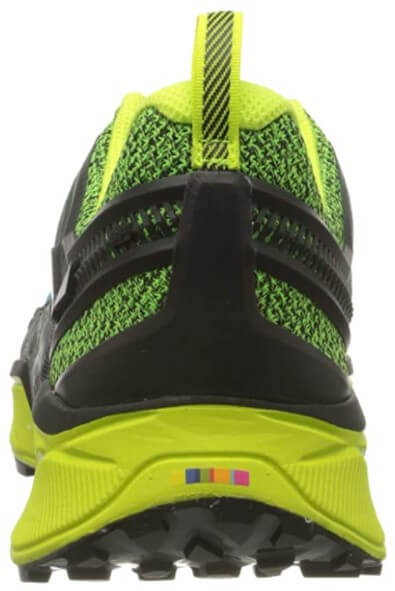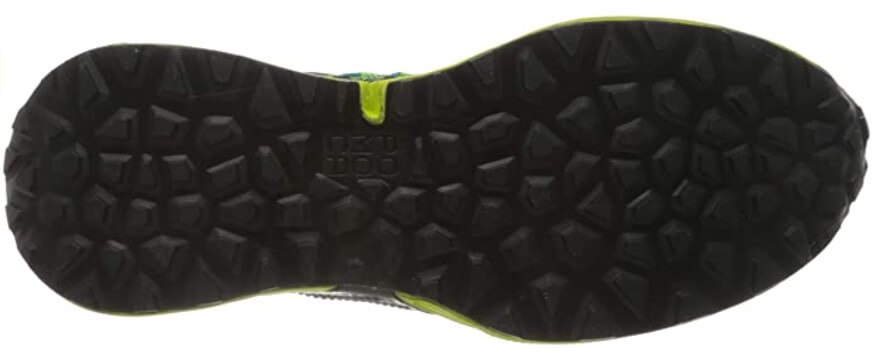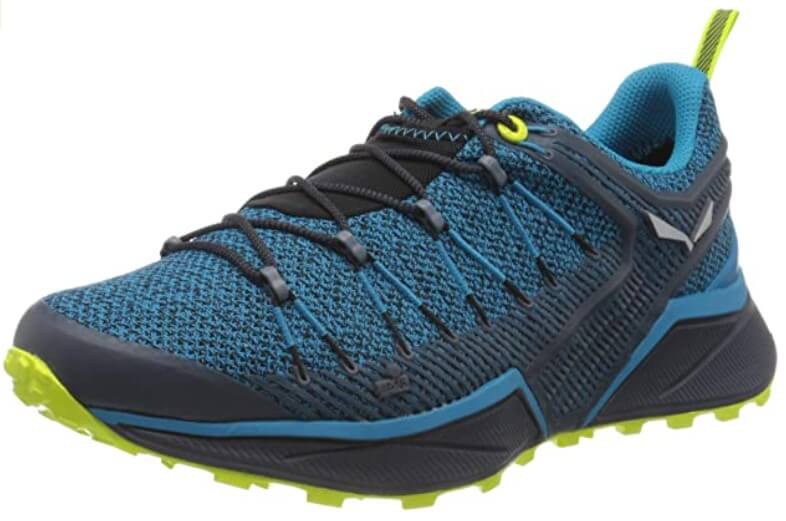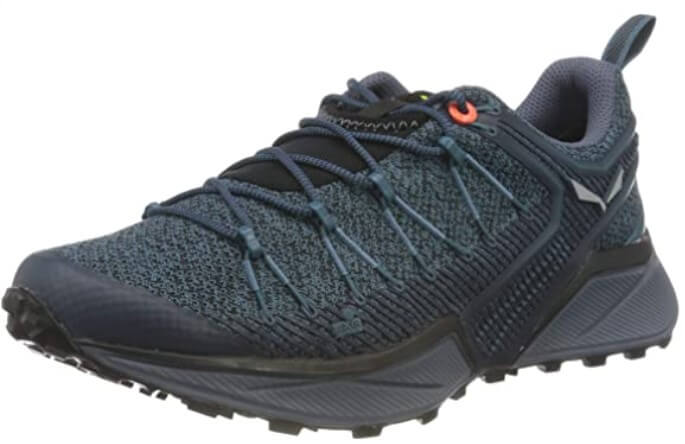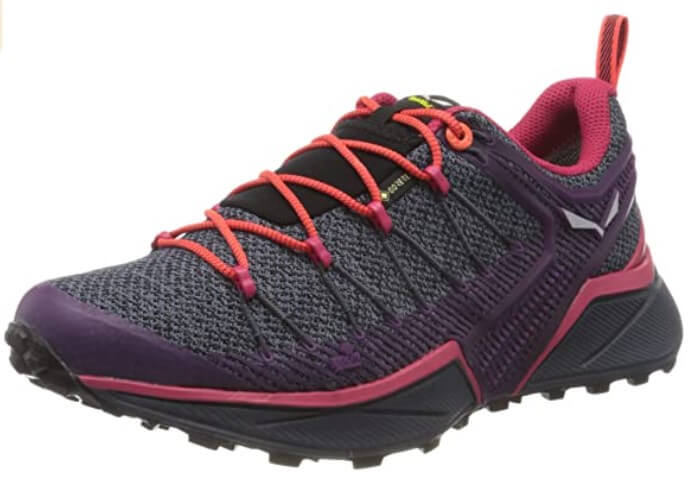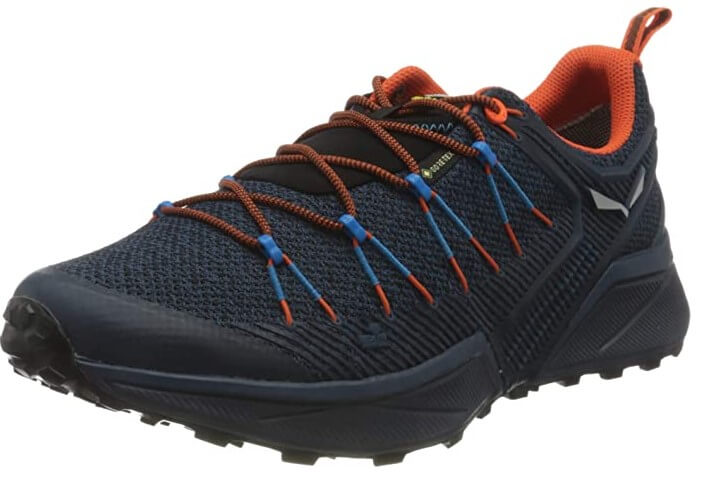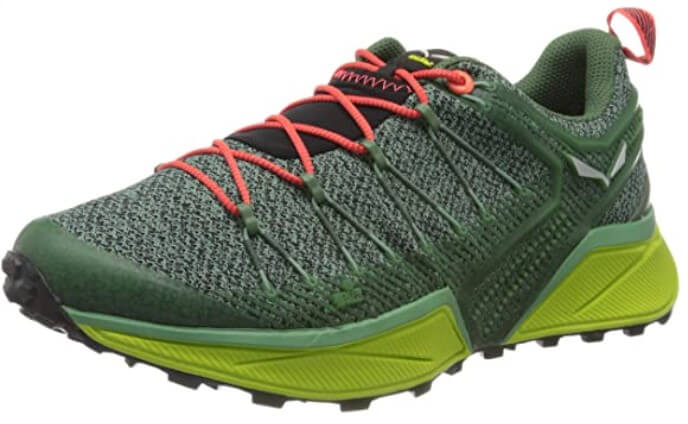 Our Conclusion
The Salewa Dropline is absolutely designed to be lightweight, the uppers are air mesh. An Eva mid-sole ensures plenty of cushioning. The design and features are focused on fast quick-speed hiking.
This is a top-performing
approach shoe
for Alpine trail trekking. The design and materials used to build this shoe fill in a needed niche in the market for a quick, protective, and comfortable option.
The shoe design is all focused on speed, lightness, agility, stability, and shock absorption.
Pros & Cons
Not for heavy duty wet cold weather use in muddy terrians
Key Features
Key Features
Snap Shot:
3F System

Exa Shell: Stretchable Air Mesh

Ortholite Footbed

Anti-rock heel cup

Rubber toe cap

Pomoca outsole

Good For:

Alpine trails
Dry mountain environments

Design

The design is strongly focused on allowing or enabling speed over Alpine types of trails in moderate weather conditions. These shoes are for hikers who want to go long distances as quickly as possible. Lightweight materials and comfort are the main design features.

Comfort

The footbed is ortholite, which is an established and trusted comfort feature for hiking shoes. High-performance EVA brings in well-cushioned comfort for the mid-sole region.

The uppers are made from breathable mesh, and the Stretchable Air Mesh feature allows good foot flexibility.

This shoe has a designed-in Stretch gaiter which means you can adjust to a higher fit to keep out dirt and debris.

Materials, Support and Stability

The design aims to wrap the foot to give torsional stability through a heel cup lock and an EXA Shell, which wraps protectively around the upper foot area. The EVA midsole provides rebound while absorbing shock. The ankle support is padded and has a low cut which reflects the level of support.

The design in S-Path feature lends to stability while also giving a smooth roll during dynamic foot movement, which aids stability while speed walking.

Traction

The Pomoca outsole is rounded and designed to give grip in different terrains though the main design intention is for Alpine trails. User feedback does point out that traction is good on wet slippery terrain.

Protection

This shoe features a rugged rubber toe cover to keep you protected. The Midsole is made of EVA and absorbs shock to protect feet, muscles, and bones.

The stretch gaiter can be adjusted to give excellent protection against dirt entering into the shoe in areas with grit and dirt.

The shoe does offer waterproof protection, but it is limited. The design purpose is not for cold excessive wet, or deep snow weather.

Value

All the creative designed in features allow for lightweight and speed. This design is unique, and the price tag reflects quality, comfort, and performance.

Verdict
The Salewa Dropline is a niche performance shoe designed for moving quickly and comfortably through Mountain/Alps terrain. The designers have put together a very good approach shoe.

The makers have done a nice job at creating a shoe which performs well according to user feed back.

If you are looking for light-weight high performance, this shoe is a value for money option.

Comparison to Previous Models
The Salewa Rapace GTX is an impressive comparative option which offers opposites. It is not super lightweight. This is a mountain boot that gives heavy-duty protection, waterproofing, stability, comfort, and durability in tough Alpine terrains. You won't be speed trekking through the Alps in these boots. These are for rocky, muddy, wet weather Alpine trails while hauling a backpack.
An impressive Alpine footwear option for hiking for those looking to hit the high lands but do not want lightweight speed performance.
Snap Shot:
Secure lace system
Protective full rubber rand
Bilight Midsole
Gore-Tex wet weatherproofing
Compatible with a crampon

Good For:
Technical mountain/alpine terrain
Wet and snowy environments
Subscribe to our Newsletter